Why You Don't Want to Put a Pro 2A Bumper Sticker on Your Car
Babbs lays out reasons that you might want to rethink putting a pro 2A bumper sticker on your car.
I'm an advocate of the Second Amendment (2A), but you'd never know it if you look at my car.
My sister told me that a local firearms trainer in her city recently recommended that women should put bumper stickers on their vehicles that read, "I'm protected by the Second Amendment," or, "I'm protected by Mr. Smith and Mr. Wesson" – you get the idea. The trainer even told her to put that bumper sticker right on the driver's door.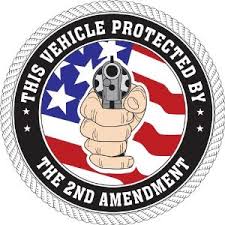 There are 2 main reasons I will not support the 2A with a bumper sticker.
I don't want to reveal that I might be a concealed carry holder and that therefore, I might be packing. Talk about giving up the element of surprise.
I don't want anyone to think I may have a gun stored in my car. Think about it. You leave your car parked in a parking lot somewhere – especially an airport or stadium. Why would you advertise that you might have a firearm in your vehicle?
Also, I won't put bumper stickers or decals for gun manufacturers on my vehicle for the same reason. (Besides, I'd have so many that I might not be able to see out of my back window.)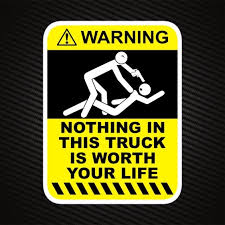 Would I put an NRA bumper sticker on my vehicle? Nope. Even though I'm a life member of the National Rifle Association, I don't need to advertise it to everyone.
Would I place a bumper sticker that reads, "The Well Armed Woman," or "A Girl and A Gun Women's Shooting League," or "GRITS – Girls Really Into Shooting" on my vehicle? Absolutely not.
Would I put a shooting range decal on my car? You guessed it. No way.

You get the picture by now.
I believe we can be 2A advocates through so many other means that can affect others in positive ways. Volunteering to coach, acquiring training to teach, taking friends and family to the range or out hunting – these are a few of the ways to make a real difference. And of course, at the ballot box, too.
If you are interested in driving your vehicle to a range to further your firearms training opportunities, check out Stacy Bright's post on "Taking the Next Step: How to Find Training Opportunities and Shooting Organizations."
About Barbara Baird

Publisher/Editor Barbara Baird is a freelance writer in hunting, shooting and outdoor markets. Her bylines are found at several top hunting and shooting publications. She also is a travel writer, and you can follow her at https://www.ozarkian.com. View all posts by Barbara Baird →
The Conversation