Retro WON: Christmas Magic is 'Angelic' Nail Polish and a Snaggle-toothed Kid
You know how it can be this time of year. Run into the store, pick up a bauble or a red ribbon for that shotgun wreath thing that my daughter and I are going to make this week. (I can just picture it, we'll be sitting there on the floor with hundreds of empty shot shells surrounding us, glue guns in hand, sticking shot shells to tree lights, sipping fine Chardonnay and creating a masterpiece of a wreath.) And then, finding about 23 other things to send away to people – like candy for the Lieutenant, aka Baby Boy, in Louisiana and then, feeling a little tug at the heart because he will not be home this year for Christmas.
Isn't this a fabulous wreath? Check it out at Girls Guide to Guns!
But really, as we get older, we forget – especially when we don't have little children around us at Christmas. We forget the magic.
It happened to me in Big Lots last weekend, when I ran in to purchase the aforementioned ribbon.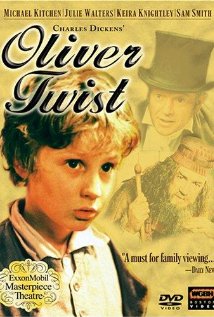 At the checkout counter, a little boy who looked like the Ozarks' version of Oliver Twist got right into my space. You know, my comfort zone there at the checkout counter measures about two feet. It was like one of my sons had returned and was standing there with me. And I looked down and he smiled with a snaggle-tooth smile that eight-year-olds often sport and said, "I have to buy this fast so my mama doesn't see it."
He held up a little package with two bottles of Revlon nail polish. I asked, "What colors are those?" He said, "Well this one is number 310 and pointed to the pink bottle. I can't read the word." So I bent closer to read it, and it was "Angelic." He added, "I bet she'll wear this one on her fingernails to church on Christmas." He pointed to the gray polish in the other bottle, called "Timeless," and said, "She'll probably wear that color on her toes."
He was so dang excited about buying the gifts for his mom. He knew she was going to like those colors and when he found out one of the colors was "Angelic," that made him very happy. Then, as I packed my purchases into my cart, I looked down at his little grimy hands holding two one-dollar bills. The polish cost $2. I asked him if he had any more money, and he said – which is why I love eight-year olds – "No, it is $2 and that's what I have to spend on my mama!"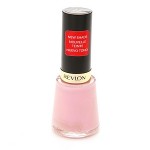 So I paid the 16 cent tax for him, and he grinned that silly, cocky grin and said, "Thank you, ma'am."
And you know, I think for a minute I felt like I was walking on air as I left, because well, the magic happened.
So, I'm going to stay alert now and listen while I'm out shopping and running other errands. People are in need, but sometimes, all they need is a few cents, or a kind word.
This Retro WON first appeared December 10, 2012.
How about you? Any magic happen to you yet this season?
About Barbara Baird

Publisher/Editor Barbara Baird is a freelance writer in hunting, shooting and outdoor markets. Her bylines are found at several top hunting and shooting publications. She also is a travel writer, and you can follow her at https://www.ozarkian.com. View all posts by Barbara Baird →
The Conversation