Win An All-Expense-Paid Gator Hunt for Women
The anticipation has been building with "The Twelve Days of Remington" giveaway here at The WON. From apparel to ammo and from pistols to long guns, we've been adding more and more goodies every day. The cream of the crop, though, is today's giveaway addition – an all-expense-paid gator hunt for one lucky woman in Anahuac, Texas, which is the "alligator capital of Texas."
Yes, our winner will join Jessica Kallam (Remington Outdoor Company), Judy Rhodes (#HuntingwithJR author and founder of DIVA WOW) and Barbara Baird (publisher, The WON) in mid-September for an alligator hunt. The hunt tentatively is set to occur during the weekend of the Gatorfest.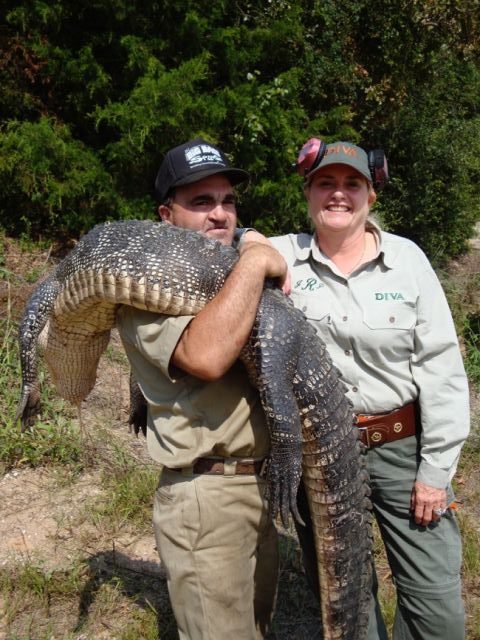 Frenchie's Guide Service will be hosting the experience, and the winner can use a Remington gun of her choice – long gun or pistol – for the hunt. According to Judy, you need at least 6 feet of alligator to make a pair of boots, and Frenchie thinks we might be able to get up to a 10-footer. Judy has hunted with Frenchie and his outfitting service receives high marks from her — a woman who hunts 250 days a year worldwide. (Note: The hunter will be responsible for the cost of tanning the alligator hide. Remington Outdoor Company will pick up the travel, permit and all other associated expenses.)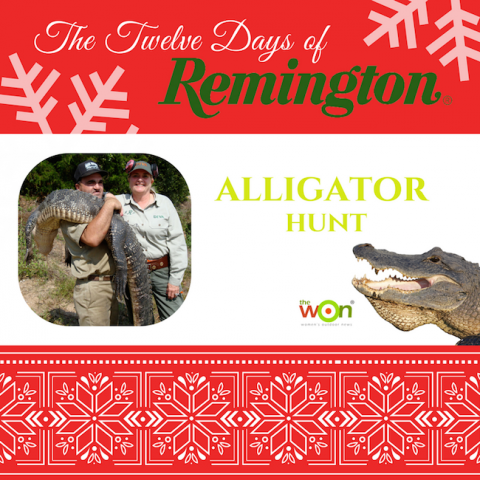 The winner will fly into Houston, where she'll meet the Gator Team of Jessica, Judy and Barb. The rest of the weekend holds potential for a seriously memorable outing.
This giveaway ends today, Dec. 23, at 5 p.m. CST. The hunt is open to women who are 18 and older and who are legally allowed to use firearms.
Are you ready for a gator hunt?
About Barbara Baird

Publisher/Editor Barbara Baird is a freelance writer in hunting, shooting and outdoor markets. Her bylines are found at several top hunting and shooting publications. She also is a travel writer, and you can follow her at https://www.ozarkian.com. View all posts by Barbara Baird →
The Conversation