Biometric Access Safe Review: Liberty Safe HDX-250 Smart Vault
Liberty Safe sent us this biometric access safe, the HDX-250, to try. It has not disappointed, and will soon find its way across the country and into the family room of the home where my grandchildren live. That's how confident I am in this safe's abilities to keep firearms safely stored until needed.
The HDX-250 Smart Vault measures 7 inches high by 11.5 inches wide and 12.5 inches deep. Made of steel, it has a wide door that opens on the front side – with a key or with a recognized fingerprint. It can hold up to 15 authorized fingerprints.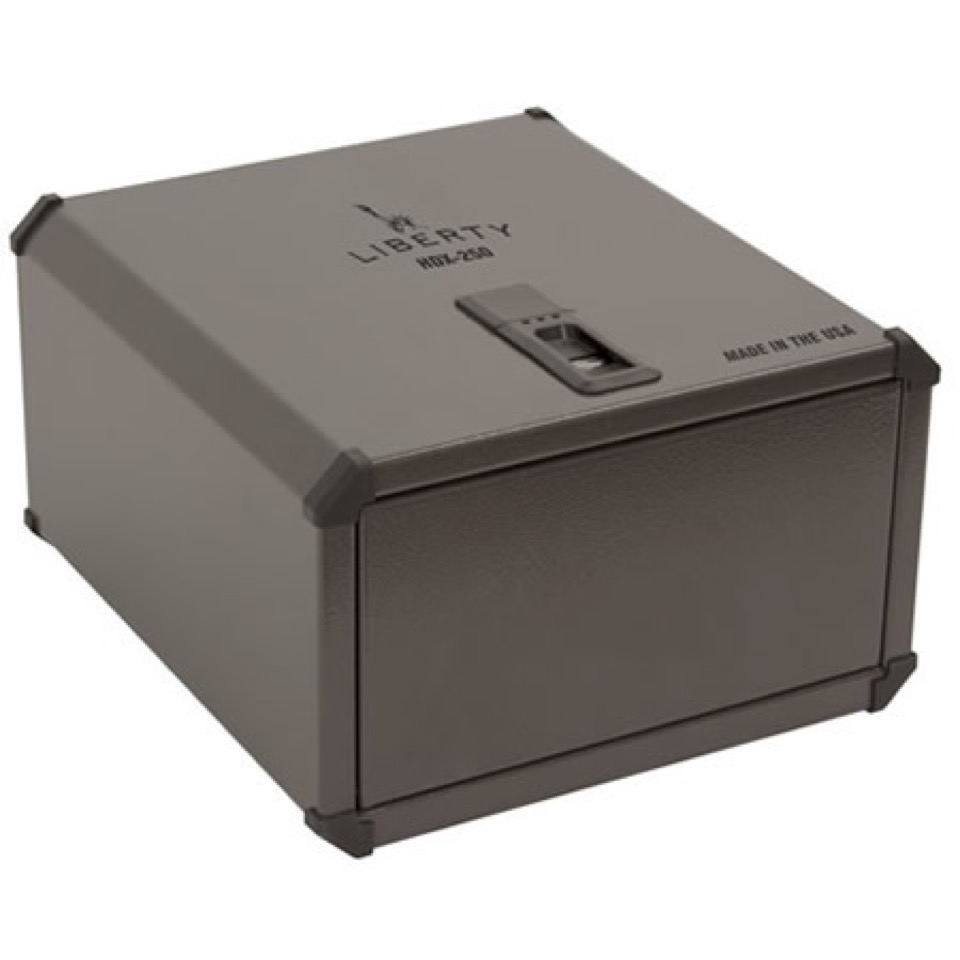 Here's how it works:
Just slide your index finger from top to bottom on the sensor on top of the box, and within 1 second, the front door pops open, allowing you access to a firearm. It was easy to set up the memory system, and you can either read the manual that comes with the safe, or visit Liberty Safe's online video library.
Champion competition shooter Julie Golob uses the safe in her home. "The HDX-250 is a excellent option for a firearm and any other daily valuables you want to secure. The biometric system with the at-peace-of-mind-key back-up is simple and fast so that you have immediate access when you need it. Access the lock, as the door falls down you can quickly grab and go. Fast and secure, it's everything I want in a by the bed or office safe."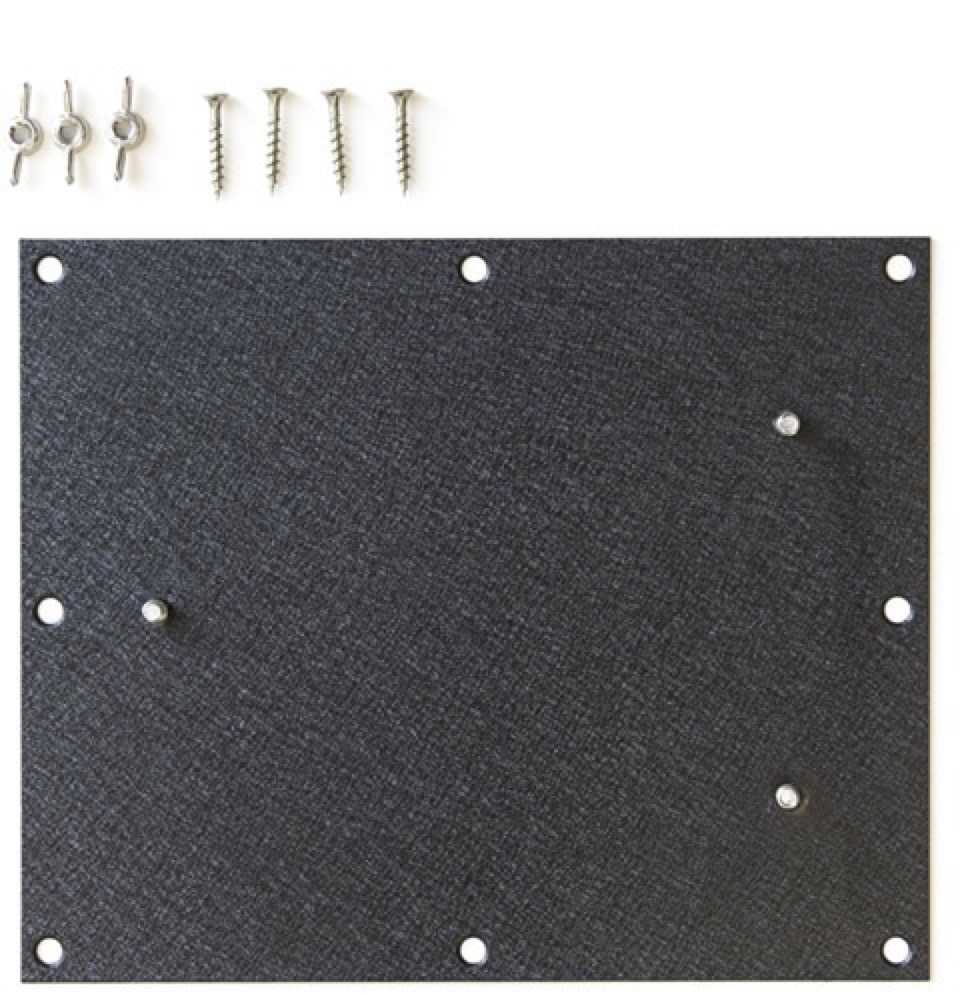 Accessories and Attachments
The HDX-250 also comes with an A/C adapter, which also is compatible with any of the other HDX Smart Vaults in the Liberty Safe line of 7 options. Instead of relying on a 9-volt battery, you can also plug in the safe. Of course, the safe comes with 2 keys, as well, in case your electricity goes out and/or the battery dies.
You may buy one or several mounting brackets for the safe, that include a secure base plate and hardware. Cost: $24.99 each.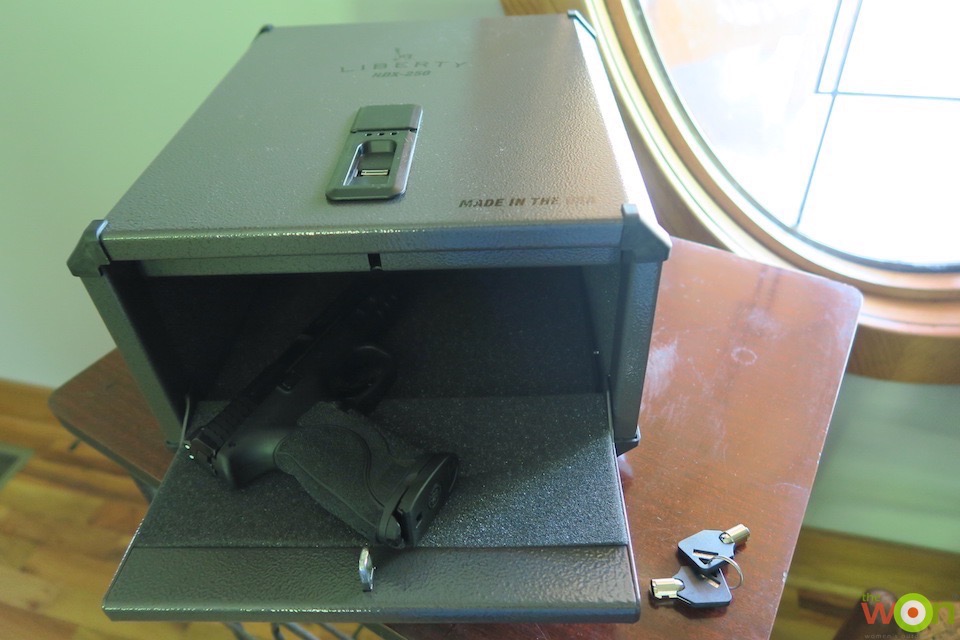 More Testimonials
Carrie Lightfoot, founder of The Well Armed Woman, offers this vault, along with a handgun as a giveaway each month from her popular website. "It was easy to select the partner safe for The Well Armed Woman Monthly Giveaways," said Carrie. "Not only is Liberty Safe a company with great integrity, the quality of Liberty Safes makes them the absolute best available. The HDX-250 has all of the features required for a reliable and secure safe for any home. The extremely responsive and fast biometric technology coupled with its anti-pry design and 14-gauge steel made it the perfect safe to giveaway to our fans."
New mom and Olympic shooter/firearms instructor Gabby Franco agrees with Carrie: "Keeping my firearms safe and away from the reach on my son and unauthorized individuals is a priority as it is accessibility. The HDX-250 Smart Vault is the ideal safe for someone like myself who wants to have the accessibility of firearms in different areas of their home, without jeopardizing safety, security or the ability to protect themselves."
Liberty Safe biometric access HDX-250 Smart Vault
MSRP: $279
About Barbara Baird

Publisher/Editor Barbara Baird is a freelance writer in hunting, shooting and outdoor markets. Her bylines are found at several top hunting and shooting publications. She also is a travel writer, and you can follow her at https://www.ozarkian.com. View all posts by Barbara Baird →
The Conversation