Smith & Wesson's 642 Airweight Performance Center Revolver Review
I have been carrying a Smith & Wesson 642 Airweight as a backup gun and/or as a pocket gun for several years now. When I saw the improved version of this gun last December at Smith & Wesson's headquarters in Springfield, Mass., I suspected I would want to upgrade. After all, they prettied up the basic model with polish and a synthetic grip with wood accents.
When I shot this gun on the range at S&W HQ, I knew it would be on my must-buy list of guns for 2017. Not only was the gun more attractive, but it also felt better to shoot than my old model.
This model, the Model 642 Enhanced Action revolver, actually comes from the Performance Center by Smith & Wesson brand. As you know, because of this distinction, the model offers upgraded features beyond the standard Smith & Wesson and Pro Series models. This revolver shoots .38 special and .38 +P from a 5-round cylinder and through a 1.88-inch barrel. Yes, it's from the lineage of the popular J-frame family of S&W that has been around for decades. It weighs a bit more than its predecessor, but just a few ounces.
This gun features an internal hammer and an oh-so-smooth finish. It seems that the engineers at Smith & Wesson told them to keep on polishing with this rendition, and not to forget the trigger.
And that's the main difference between the old and the new model to me: the trigger is sweet.
It's received the "Performance Center" treatment. It's smooth. It draws like a long drink of water and consistently fires when you reach just the right place – again and again. Smith & Wesson states it's because of a 20% improvement over standard factory trigger on the old model. The gun does not rock back in my hand and cause pain. I've shot 150 rounds on the range in one visit – from target to personal defense loads – and the only concern I had about the gun was that it was getting hot.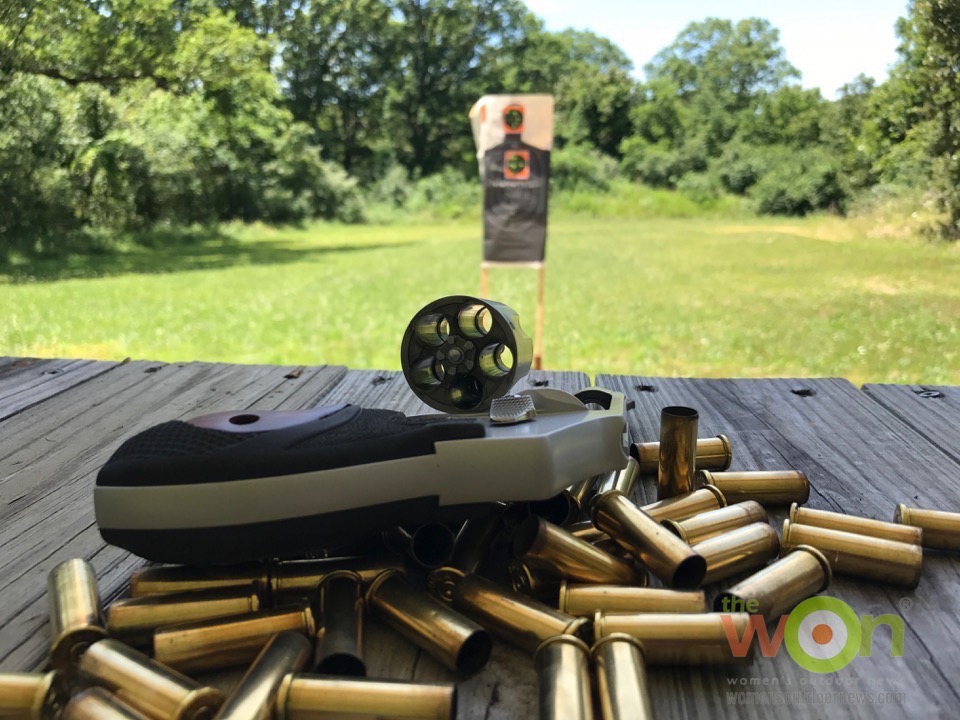 The cylinder flutes, thumb piece and the side plate screws got extra polishing, too. It comes ready to accept full moon clips, and Smith & Wesson includes 3 in the package, along with the manual and a trigger lock.
On the range, I shot the gun from 3 yards out to 7 yards – standard ranges for personal defense testing. I used several types of ammo from my stash, +P and no P. I drew the gun from an inside-the-waistband holster, an outside-the-waistband holster and from a concealed carry bag. It's a point-and-shoot gun and so I practiced drawing, getting on target and shooting, and shooting fast. After all, this is one of the guns I will rely on for protection.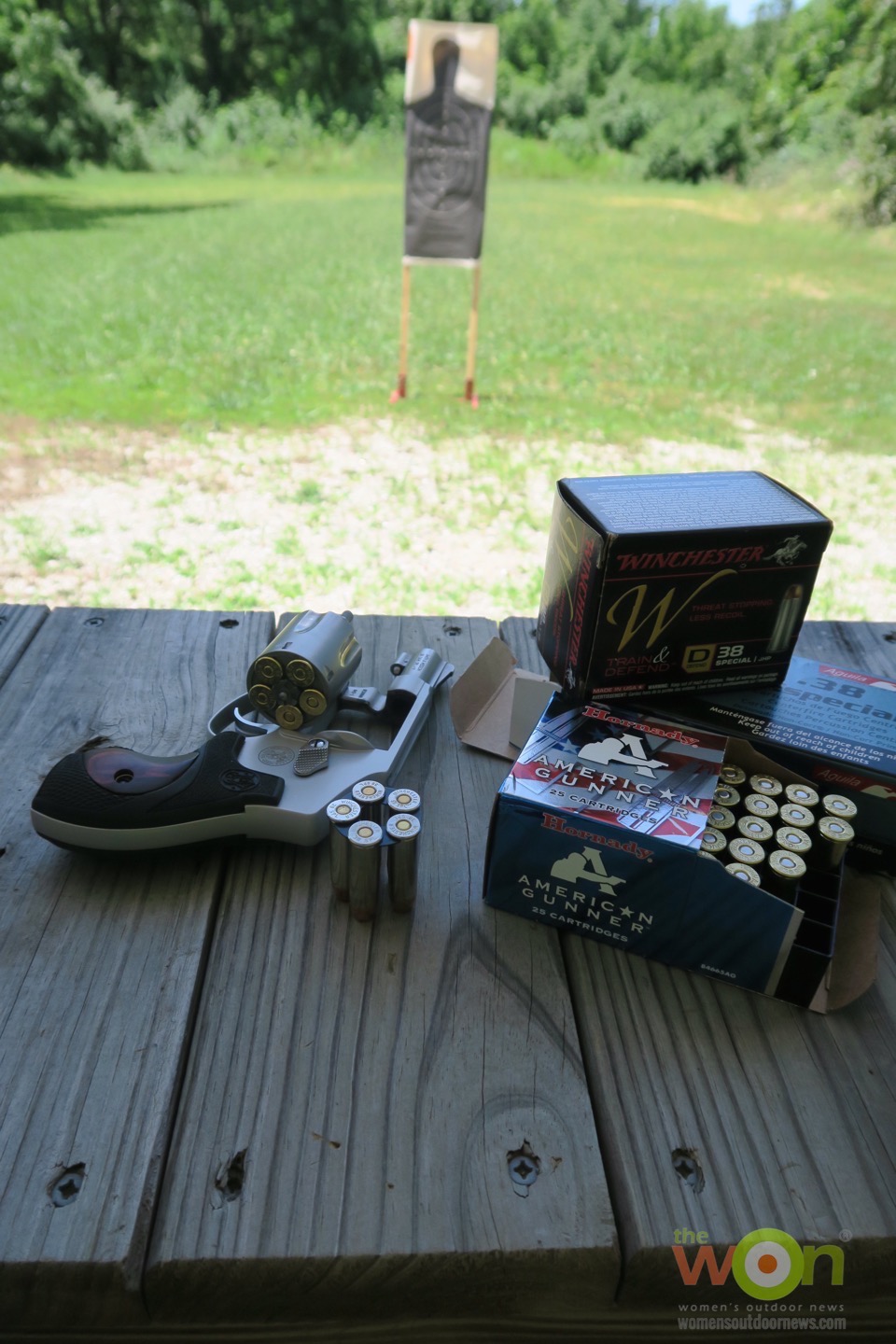 The grips on this gun are not only attractive, but they also help reduce felt recoil better than just the synthetic grips do on the older model. They have been enhanced with a lovely cherry colored wood accent on either side of the gun. The frame is a two-tone version, with shiny stainless on the barrel and cylinder and a matte silver for the rest of the frame.
Women will like this gun because of the low recoil and the lightweight and easy concealment factor.
Check out Smith & Wesson's 642 Airweight
MSRP: $536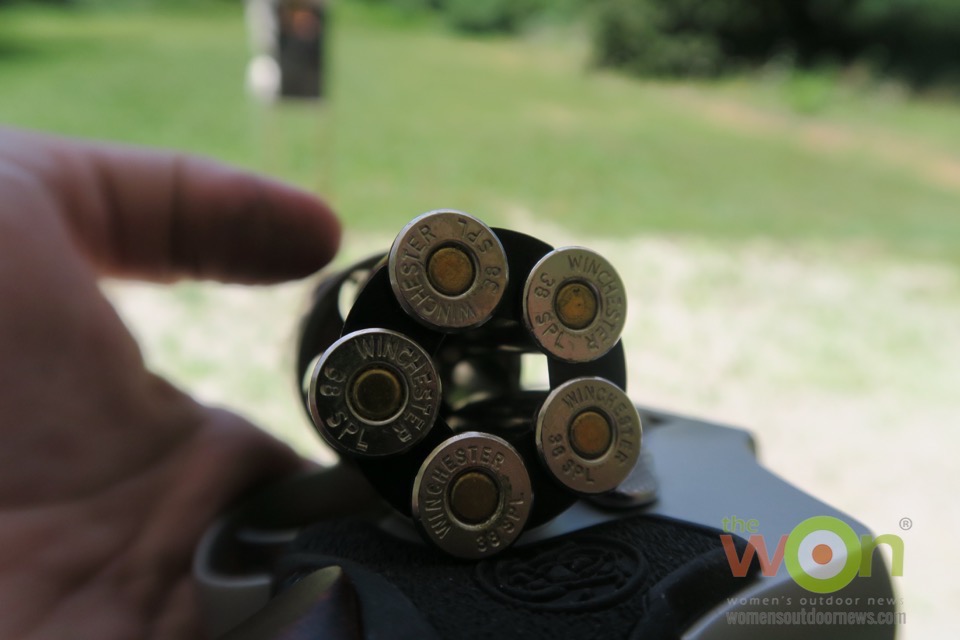 See https://www.smith-wesson.com/firearms/model-642-0 here.
About Barbara Baird

Publisher/Editor Barbara Baird is a freelance writer in hunting, shooting and outdoor markets. Her bylines are found at several top hunting and shooting publications. She also is a travel writer, and you can follow her at https://www.ozarkian.com. View all posts by Barbara Baird →
The Conversation