Paragon School of Sporting: What It Takes to Hit a Clay Bird
Just recently, I received the opportunity of a lifetime – to take a lesson with master sporting clays and wing shooting instructor Daniel Schindler of the Paragon School of Sporting. After spending time on the range with Daniel, I came away knowing why it's not only important to know why I missed the target, but also why I hit the target.
Dan and Cheryl Schindler are the owners and operators of the Paragon School of Sporting. I felt super excited to have this opportunity to train with a world-renowned coach. They arranged for us to stay at the River Bend Sportsman's Resort, a beautiful hunting and sport shooting retreat in Inman, South Carolina.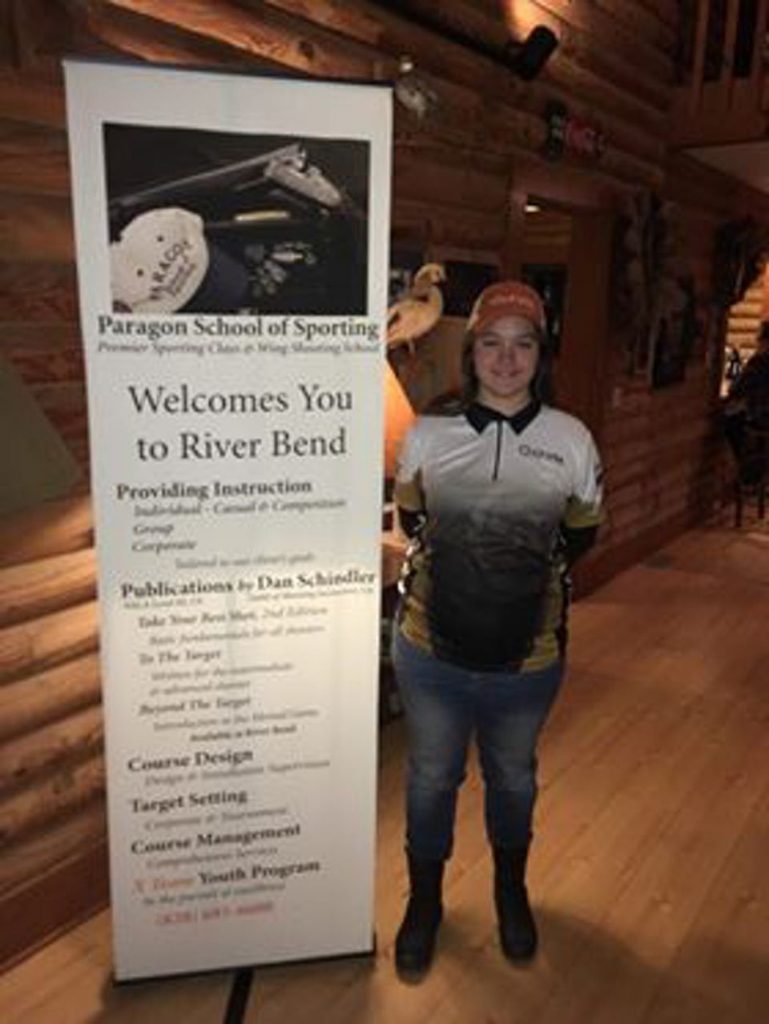 As soon as we entered the beautiful lodge, its gracious, down-to-earth staff welcomed us and spoke of their famous pheasant hunts. River Bend is not only home to the Paragon School of Sporting, but also, it hosts many different bird and big game hunts. Their bird hunts attract hunters from across the U.S.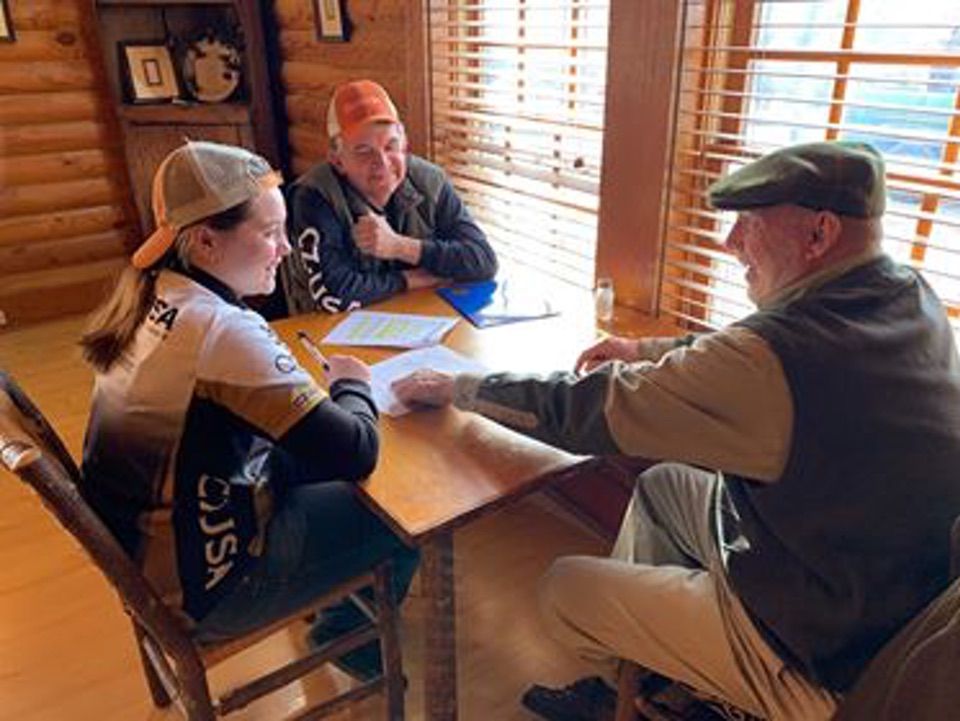 On day #1, we met Dan and Cheryl. I was trying to hide my excitement, but I didn't do it well! They both greeted us with a smile and a handshake before getting to work. As soon as I started listening to him, while only sitting at the table, I was amazed by his techniques! It was like he already knew all my shooting troubles without even watching me shoot! A lot of the things I was doing wrong, on the Sporting Clays course and in the field, were starting to make sense, and I hadn't even pulled the trigger! After we were finished going over his methods, he checked my gun fit and said my CZ SCTP Sterling fit me excellently. He said that my gun fitter, David Miller, had fit me with the perfect gun. After we were finished, I headed to the field and prepared to truly understand how to break pesky clay targets smoothly and most of all, consistently. Although I have been somewhat successful at American Trap, Skeet, and even won some Sporting Clays events, I was never as consistent as I wanted to be. If you took a look at my scorecard at any average Sporting Clay tournament, it would look a lot like this: XXXOXOX
In the back of my head, I knew I could hit the targets. I had shown that I could break the pair! But I just couldn't consistently break targets. The top shooters ran station after station successfully, and I had to figure out how to do just that to advance my shooting. I arrived ready to figure that out.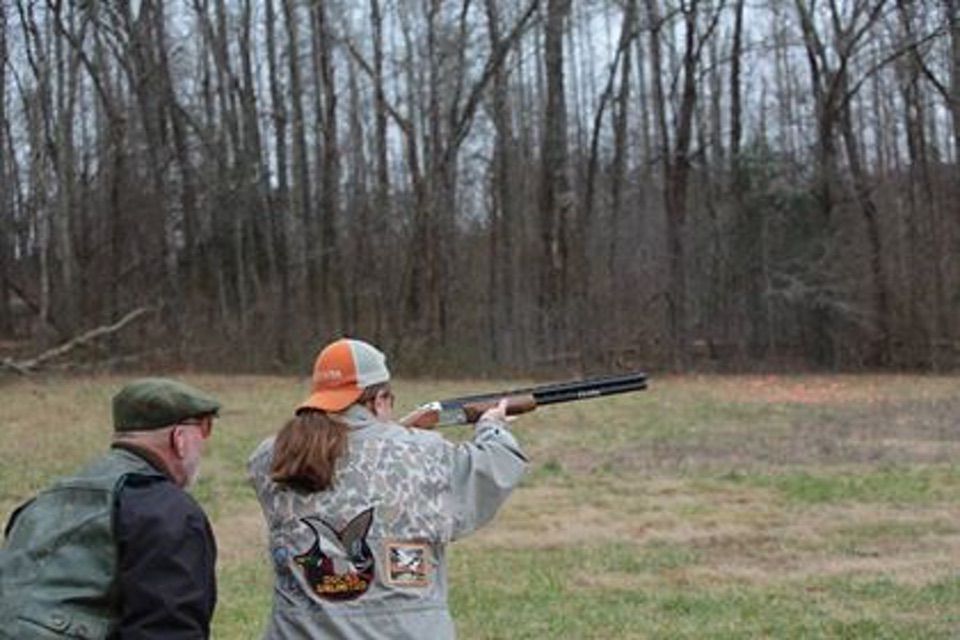 The first morning on the field, Dan watched me shoot a few targets the way I had always shot. He then told me to try it his way, the way we had discussed earlier. Naturally, I felt hesitant at first, but he reassured me it wasn't about hitting the bird, it was about the process, the steps. I called pull, and I missed the 1st target. I forgot the 2nd step. Pull, bang, miss. I forgot the last step! But as I said pull the 3rd time, I saw everything come together… 1…2…3. Hit. I crushed it! It felt as if I had broken my first bird all over again! We spent the rest of the day perfecting the steps and learning to trust these new methods.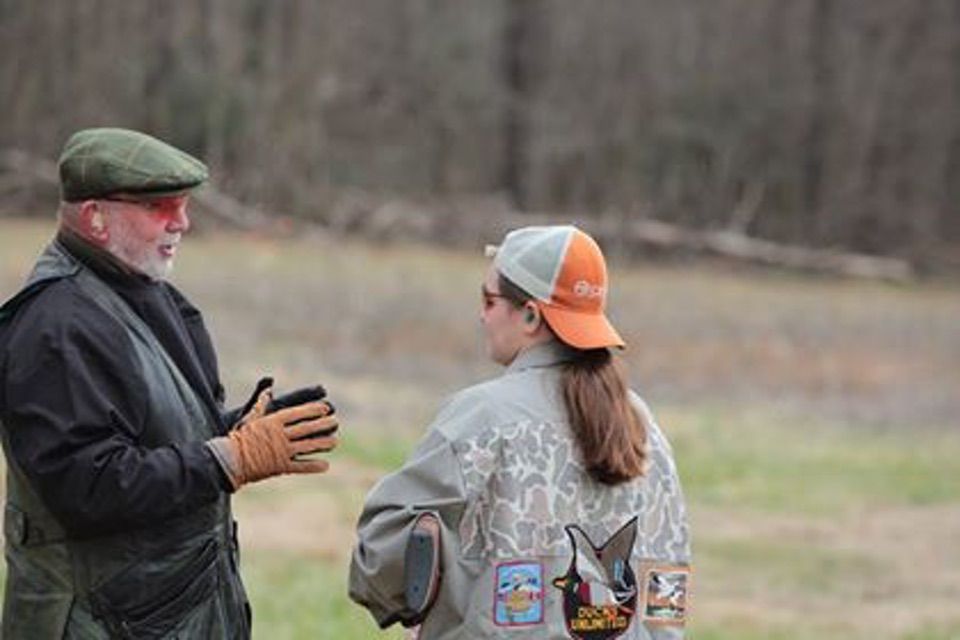 The 2nd day, we learned the 3 types of targets and the importance of knowing the differences between them. Throughout my entire shooting career, the way I shot each target was pretty similar, depending on its flight, whether it be on the American Trap, Skeet, or Sporting Clay field. That morning, we started on a regular chandelle target, my worst enemy. In practice and in competition, this target always makes me sweat. Of course, this day was no different. We started out shooting a simple chandelle, which I just could not hit. It didn't take long for Dan to find out what I was doing, though. He explained that my mind was going back to the trap field. He went over the steps with me again and told me to just to trust them. Dan told me to stop focusing on the break and hitting the target and make sure to go through the entire process first. He explained the picture I needed to see, and to my surprise, by the end of the day he had me not only breaking chandelles, but also, he had me picking where I wanted to break them! After only 2 days I had overcome my worst fear, the evil chandelle.
The most important thing that happened this weekend is that I no longer feel lost in my shooting, meaning, I am no longer just swinging the gun hoping to hit the target. His methods replaced the confusion and anxiety about hitting or missing the targets with a set plan that works every single time. Now, when I determine what target I'm shooting, I know exactly what to do and how to break the target with consistency. I learned that using good form and precision doesn't just break the targets, it breaks the targets consistently.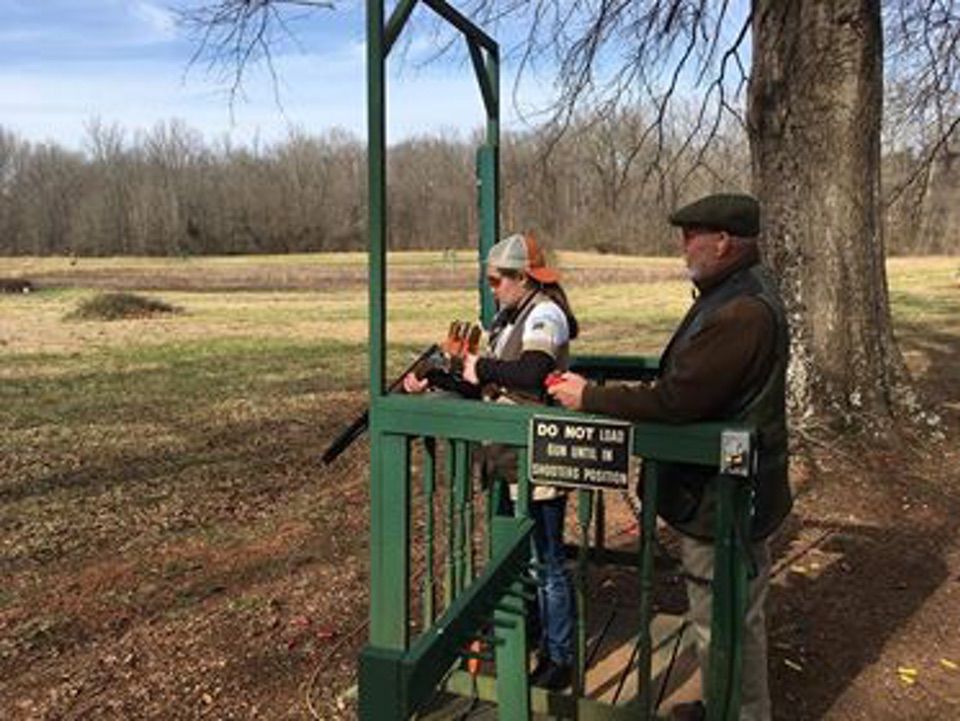 This lesson and this entire experience is one that I will always remember and truly cherish. I didn't only learn an important lesson with wonderful, dedicated people, I left South Carolina with a method that I trust in and truly know works. One of the biggest keys to consistency on the clays range is knowing not only why you missed the target, but also, why you hit the target. Anyone who wants to put more X's on their cards or birds in their bag should definitely contact the Paragon School of Sporting.
About Makayla Scott

Makayla Scott is a 16-year-old shotgun enthusiast from White Sulphur Springs, West Virginia, and a brand ambassador for CZ-USA. View all posts by Makayla Scott →
The Conversation