10 Gift Ideas for the Mom that Shoots
Whether it's Mother's Day, or any of the other 364 days of the year, moms deserve to be recognized and celebrated. If you're looking for just the right gift for the gun-lovin' lady in your family, maybe one of these gift ideas will work. I threw in some tried-and-true items that I own, and recommend.
Sponsored by CrossBreed Holsters
Cleaning Mat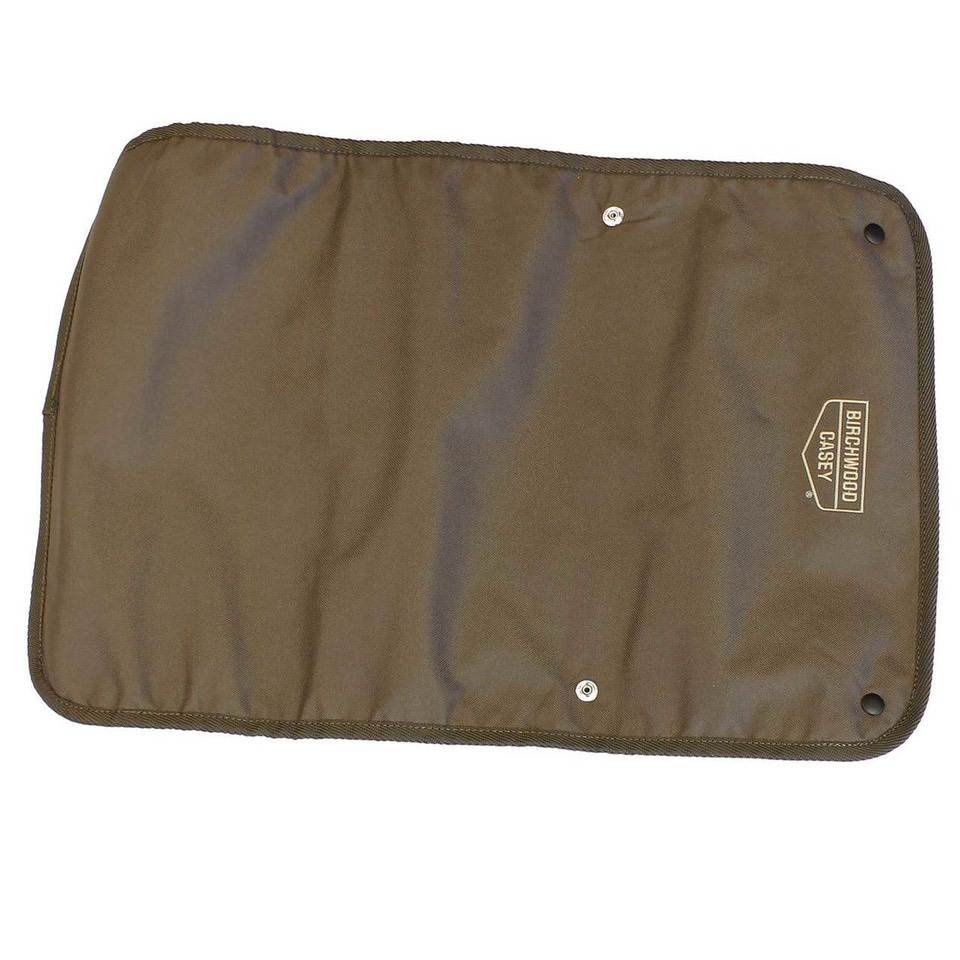 If there's one thing that moms know, it's how important routine cleaning is. After shooting a gun, it's important to give a firearm a good cleaning. Birchwood Casey's Waxed Canvas Cleaning Mats can be used to keep gun cleaning products and residue from seeping into your work table, or used as a padded surface to set your firearms on at the range to prevent scratches to the gun itself. Made of waxed cotton interior, this mat comes with internal padding for protection. It also has a tough, abrasion-resistant backer to keep it from being scuffed and torn up on rough surfaces. When you're finished using the mat, simply roll it up, secure it with the snap, and store it until next time. MSRP: $29.99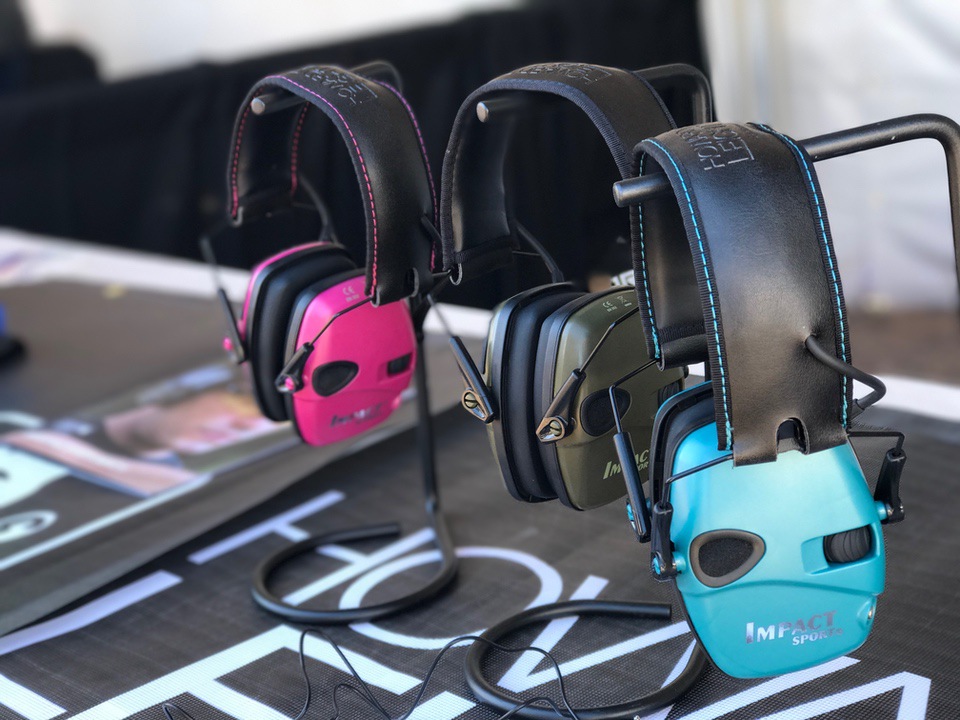 Hearing Protection
Safety on the range includes protecting your hearing. One of my favorite pairs of earmuffs is Howard Leight Impact Sport. These muffs have electronic amplification that allow regular conversation and important commands, yet shut down to cancel loud noises over 82 db. Another fantastic feature of this specific muff is the low profile ear cups, which are especially convenient for moms who enjoy shooting shotguns. They are rated NRR 22 and come in a variety of colors, including purple, pink, and teal, as shown. MSRP: $48.95 & up (depending on color)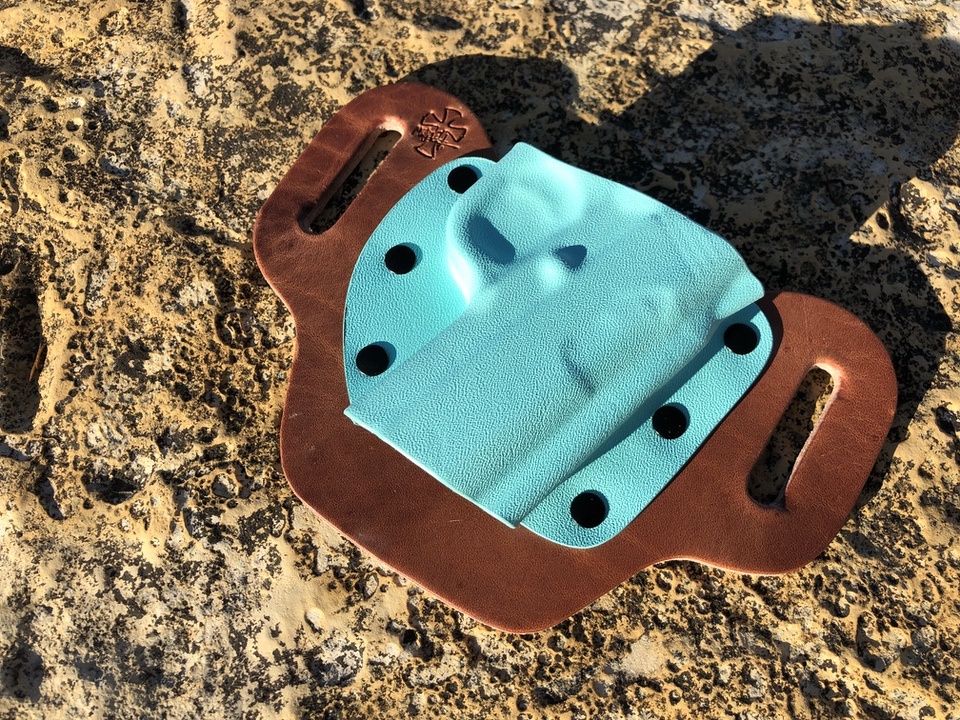 OWB Holster
Maybe your mom spends much of her day outside on the farm, like me, and would prefer to carry a handgun outside the waistband for all-day comfort. I recently wrote about carrying my Ruger SR1911 in a CrossBreed DropSlide OWB holster here. This holster rides lower than my IWB, making the weight of the gun less noticeable, yet has great retention and stays secure even while doing chores. Your mom can customize the DropSlide, the same with other CrossBreed holsters, but choosing which leather option and Kydex color she wants. MSRP: $51.95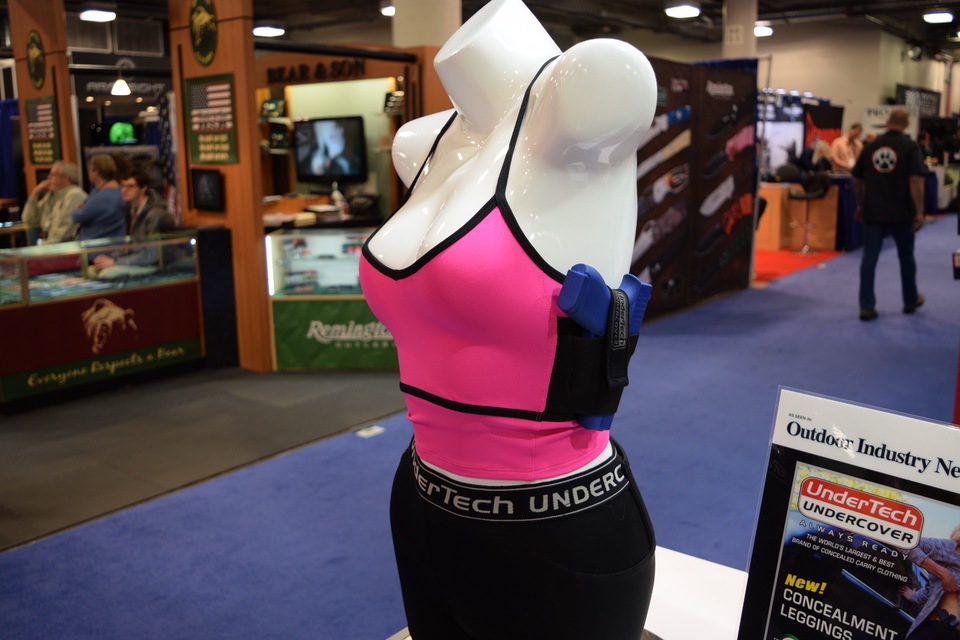 CCW Sports Bra
For the moms who are looking for a holster option that doesn't ride on the waistline, check out this concealed carry sports bra from Undertech Undercover. This comfortable sports bra has the gun holster built in on the left side, allowing a cross-draw option for right-handed women. The retention strap also provides extra peace of mind that the gun will stay secure. Undertech also made a zipper pocket on the right side to hold a cell phone, cash, or any other small item. MSRP: $69.99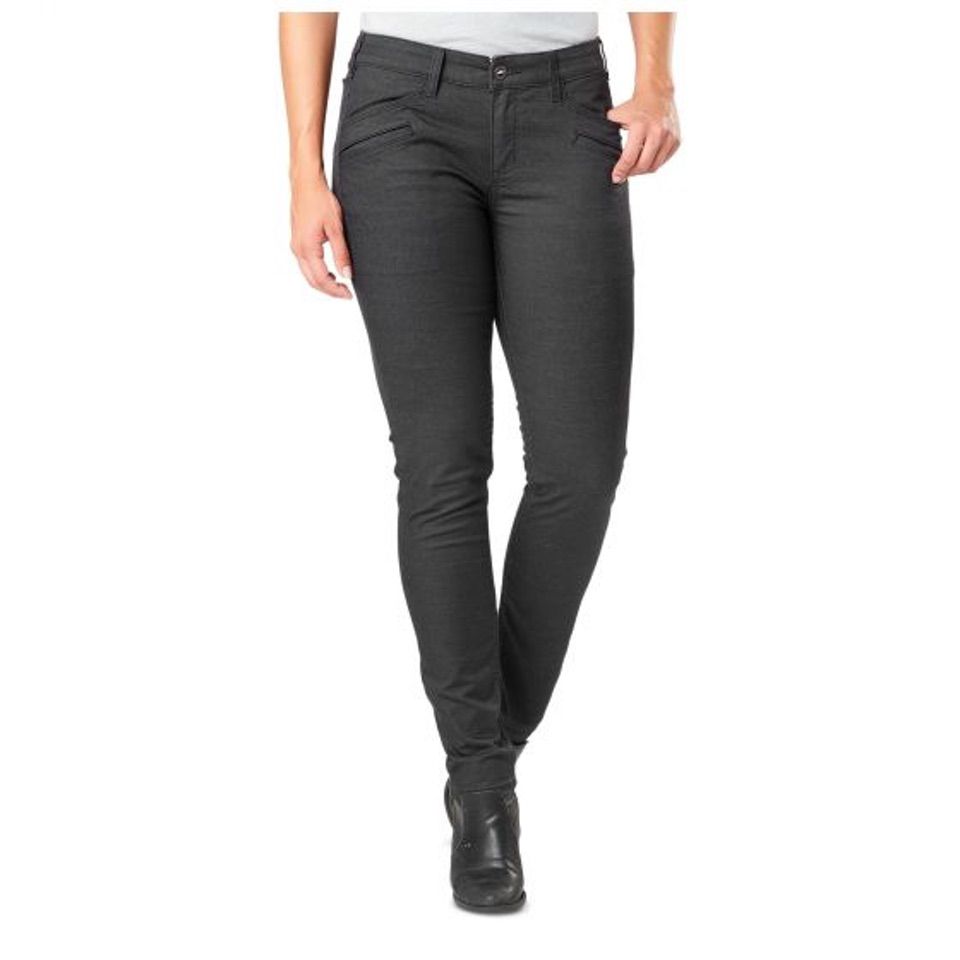 Not So Tactical Pants
I recently purchased a pair of 5.11 Women's Defender-Flex Slim Pants. I was looking for something that would look dressier than the typical tactical pants and they definitely fit my budget (and my hips). These pants come with 2 deep pockets in front, along with 2 hidden hip pockets that are wide enough to fit a smart phone (or AR magazine). Two more pockets in the back allow plenty of room to carry small items. Another feature of the Defender-Flex pants is that they are made with a cotton/polyester blend for comfort and function. Paired with a nice blouse, these pants look anything but tactical. They also come in 4 colors: Stone (tan), Volcanic (dark gray), Thyme (light green) and Code Red (red). MSRP: $69.99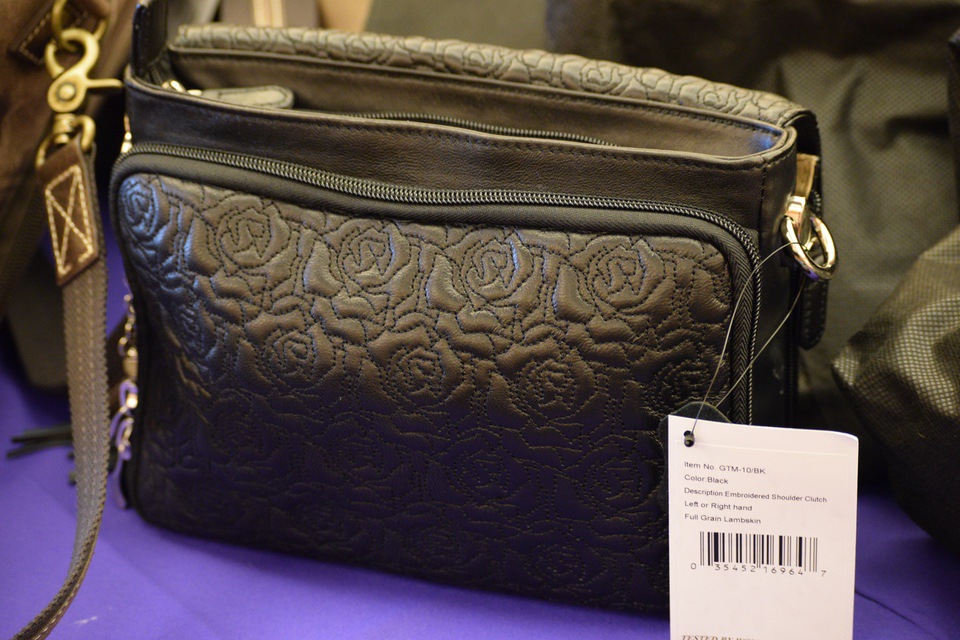 Concealed Carry Purse
For the ladies who prefer to carry their handgun in a purse, GTM offers a wide variety products to choose from. One widely popular option is the Embroidered Lambskin Shoulder Clutch. As with all its concealed-carry merchandise, this clutch has been designed with a designated compartment for the firearm (small pocket-size pistols). The slash-resistant shoulder strap is adjustable and long enough to be carried cross-body, which I recommend. This clutch also has a main compartment for daily necessities, as well as an outside organizer with magnetic snap cover. MSRP: $155.95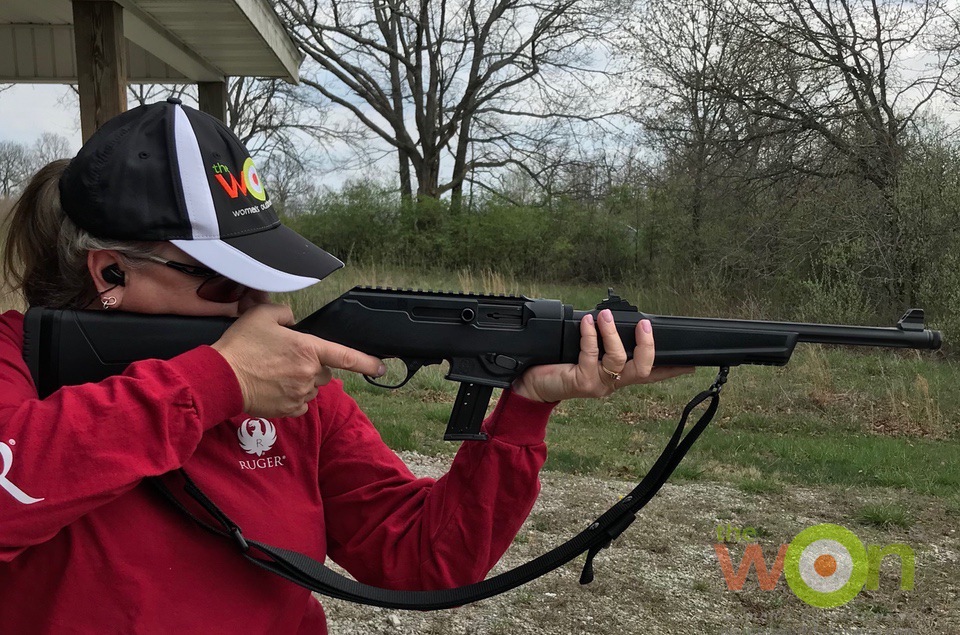 Ruger PC Carbine
Usually I'm all obsessed about talking handguns. However, the Ruger PC Carbine has me super excited about rifles. This long gun is chambered in 9mm and can accommodate the Ruger SR9 and American 9mm pistol magazines, or by switching out the magazine well, it can take GLOCK magazines. Remember that 33-round magazine I mentioned in my "Practical and Tactical Gun Accessories" article? It would be a blast to shoot with this gun! (pun intended). Babbs also reviewed the Ruger PC Carbine in depth here. MSRP: $649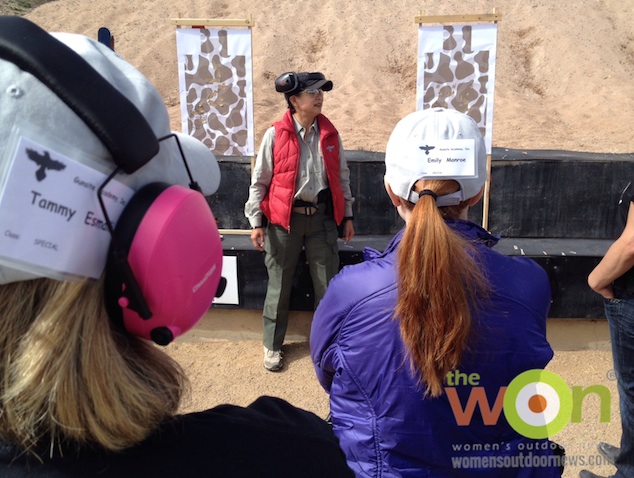 Training Class
Regardless of your mom's firearm expertise, there's always room for improvement. If she's willing to try new things, consider signing her up for a training class. It could even be a family affair, not just mom. A Google search will give you a list of classes from beginner to expert level. Some well-known training facilities would include Gunsite, Sig Sauer Academy or Front Sight. The NRA also has a list of courses offered by local instructors, so consider taking a look at that as well. Prices vary.
Ammo
All that glitters is not gold, in fact, it's brass – which is a great substitute for a mom that loves to shoot. Often, it's the price of ammo that holds shooters back from more range time. Buy her the best of the best, wrap it up in foil and watch her beam when she opens it. Throw in an ammo can, too, if she doesn't have a storage box for it.
Best Gift Ideas
Spending a day on the range with family is one of the best gifts you can give a mom who loves to shoot. Watching each of my kids learn how to safely handle firearms, and proficiently use them, makes me proud. As a mom who teaches gun classes, it's especially rewarding to know that I'm passing on the knowledge and skills to the next generation. That's a gift that keeps on giving. Throw in lunch or dinner, and you're golden.
About Stacy Bright

Freelance writer Stacy Bright holds instructor certifications from the NRA in Pistol & Rifle, as well as being an Range Safety Officer and Refuse to be a Victim instructor. In addition to her NRA credentials, she also is a Missouri CCW instructor and teaches various other home and personal defense courses. "In a field dominated by men, I feel I bring a unique perspective to firearms and training, especially to women. I'm passionate about educating, empowering and developing confidence in those I train. In November of 2014, I started the Southwest Missouri chapter of The Well Armed Woman," said Stacy. Stacy lives in southwest Missouri, and has been married for 20 years. Visit TWAW Facebook page: The Well Armed Woman-Springfield, MO Chapter. View all posts by Stacy Bright →