Must-Have Wardrobe Additions: 5.11's Abby Tight and Penelope Jacket
Stylish, well designed and purposeful clothing is something many of us seek when shopping for a new piece to add to our wardrobes. Recently at The WON, we reviewed 5.11 Tactical's Abby Tight and Penelope Jacket, 2 pieces you'll surely want have hanging in your closet.
Sponsored by 5.11
5.11 Abby Tight
Are you into fitness and exercise, or just enjoy wearing a pair of super comfortable tights? If any of these apply to you, you'll have to check out the 5.11 Abby Tight.
If you're like me, you love pockets, especially in clothing that doesn't usually have them. The Abby features pockets on both of its side thigh panels and a hidden one on the right front waistband. Perfect holders for an ID, keys, phone or even a pepper spray canister.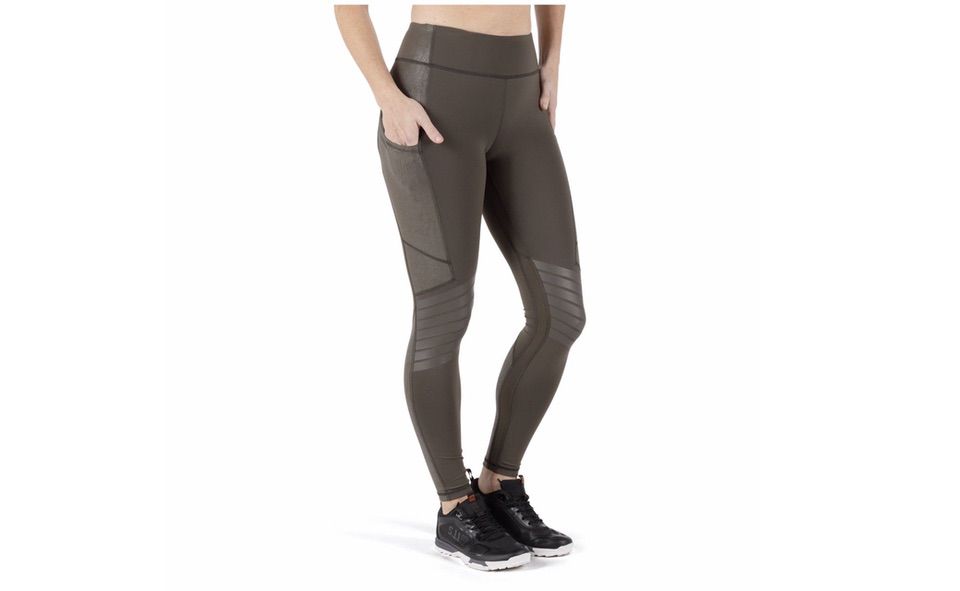 The attractive Abby Tight is made from fabric with moisture-wicking and anti-odor properties. It's a perfect piece for those days when we sweat glisten while working out.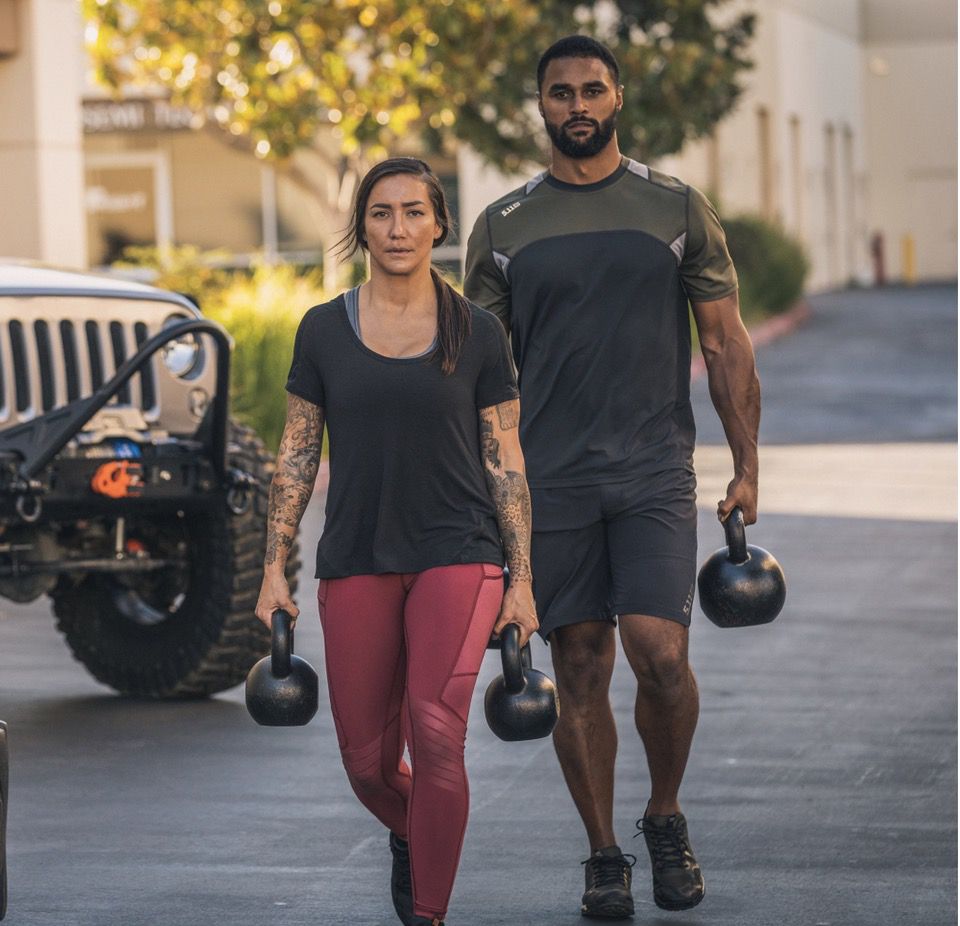 Another well-thought out feature in the Abby Tight is the Thermoplastic Polyurethane (TPU) panel detail at the knees. This rubberlike material is abrasion resistant, tear resistant, smooth and extremely flexible.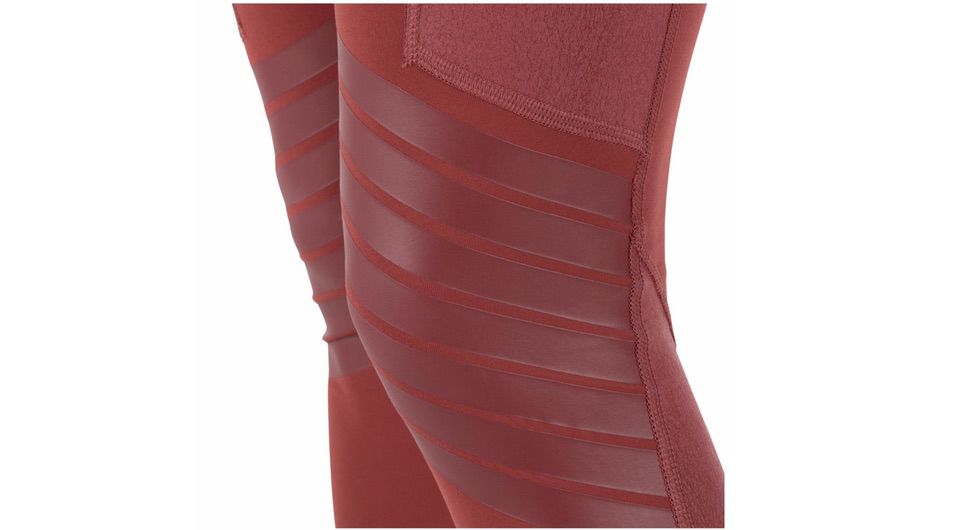 Available in sizes 0 to 16 in 3 colors: black, cabernet and tundra. MSRP: $89.99
5.11 Penelope Jacket
Everyone needs a cute lightweight jacket to wear with tights, jeans or even a sundress. 5.11 Tactical's Penelope Jacket is perfect for just about any occasion.
The designers of the Penelope Jacket thought of everything when it came to pockets. Dual ReadyPocket compartments with Velcro closures are located on both sides at the front chest. It offers a convenient place to store a phone, documents or other items you need.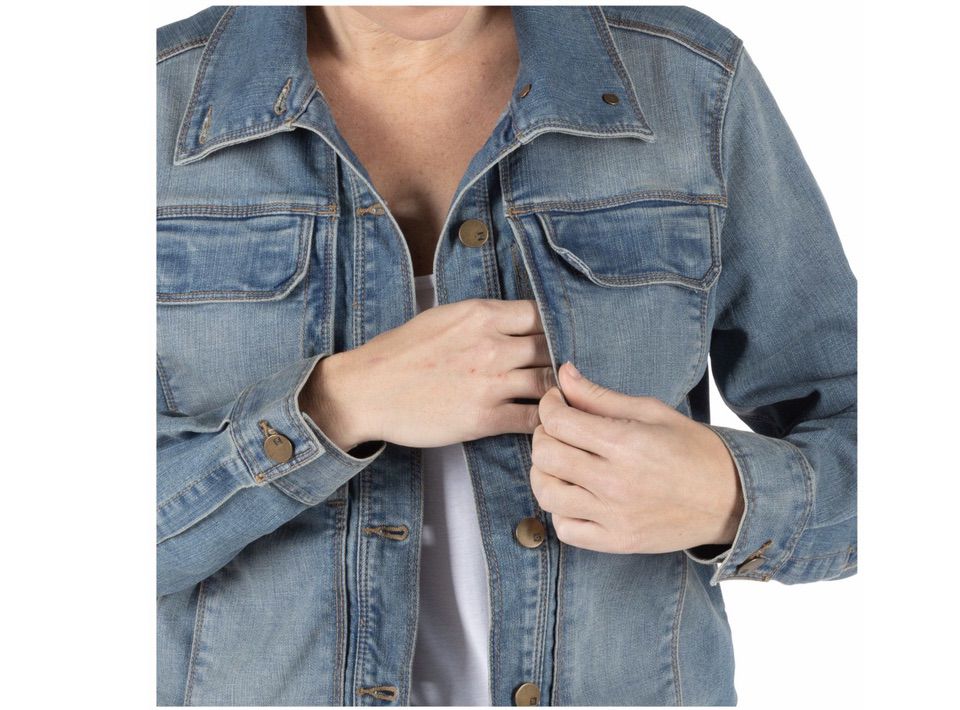 For those who need more storage, 2 pockets with easily accessible flap magnet closures are located on the chest. And of course, there are 2 hand pockets for anything extra.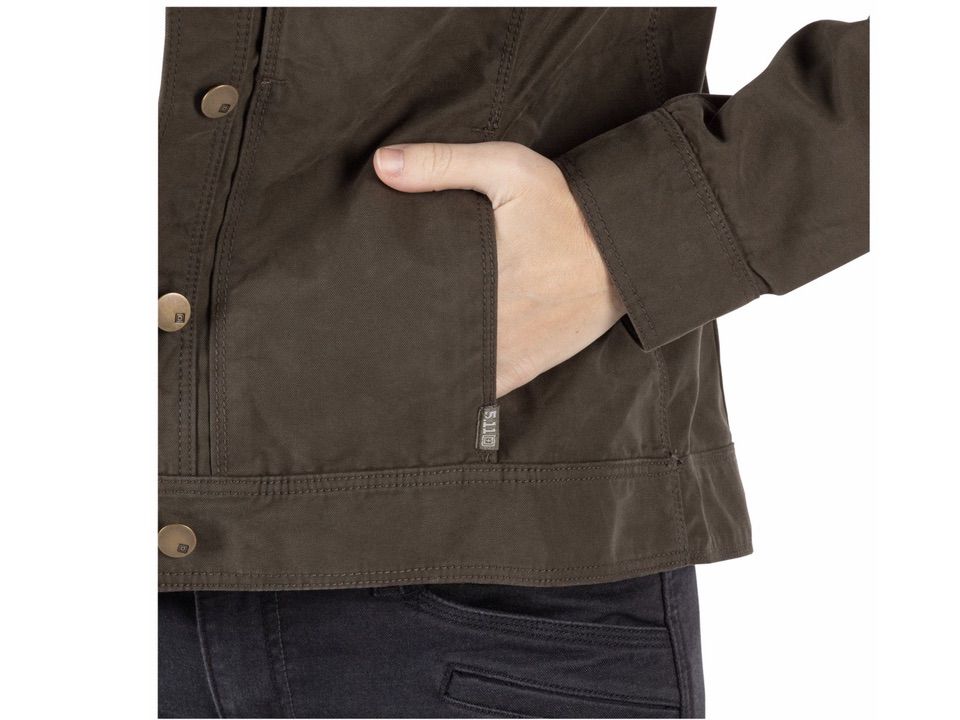 An interesting feature of the Penelope is the cape coat detail at the back. Not only is it stylish, but it also allows for easier drawing from concealment for those who carry at their back.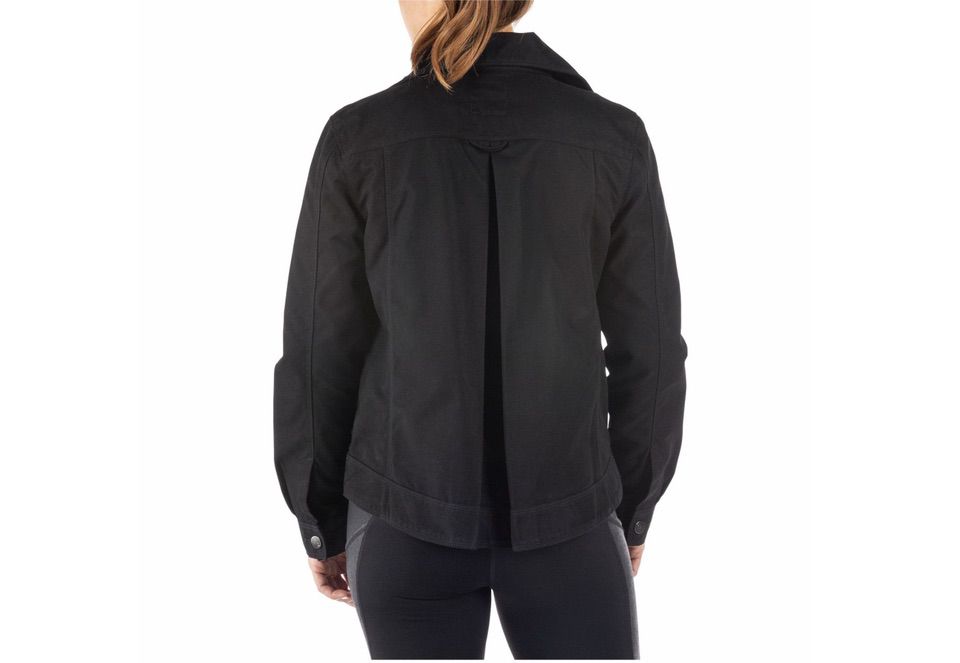 Available in sizes XS to XL in 3 colors and fabrics: light wash indigo in denim and tundra or black in canvas. MSRP: $59.49
Read our review of 5.11 Tactical's Abby Tight here and Penelope Jacket here.
About Michelle Cerino

Michelle Cerino, aka Princess Gunslinger, entered the firearms industry in 2011 when Cerino Training Group was established. She immediately began competing in both 3-Gun and NRA Action Pistol, becoming a sponsored shooter. Michelle is currently a columnist and Managing Editor of Women's Outdoor News, as well as Event-Staff for CZ-USA Field Sports. She also manages social media for Vera Koo and GTM Original. Michelle encourages others to step out of the comforts of home and explore. View all posts by Michelle Cerino →