Fall Back on Your Training: An Interview with Kristy Titus
I honestly can't remember the first time I met Kristy Titus, and I think that is because I feel like I've always known her. We've all clicked with someone like that, and there is usually a chemistry and commonality between you that aids in the process. I love that Kristy is the perfect blend of tough tomboy and femininity, a fine line I often find myself struggling to straddle. She is a hunter, a competitive shooter, and when she's not traveling, she has found a passion for taming a piece of ground she calls home in Oregon. Kristy is definitely one of my favorites!

Sponsored by Ruger
We thought you'd like to know more about Kristy Titus, a Ruger ambassador.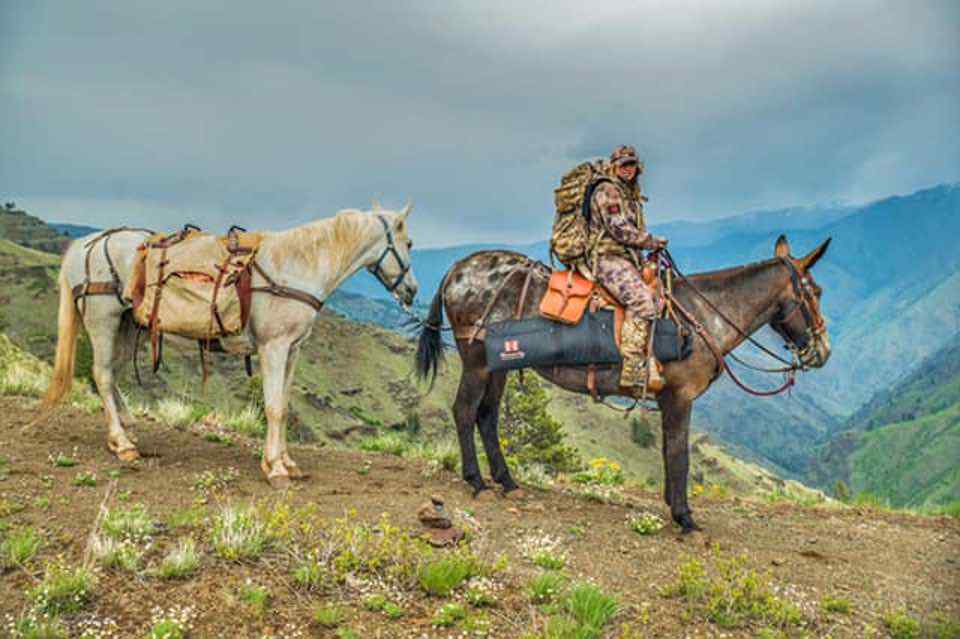 The WON: When did you become introduced to/interested in firearms and hunting?
Kristy Titus: Like many others, I was born to a dad who hunted. Although I didn't get my hunting license until I was 12, I've been on mules heading out for pack trips since I was 2-years old. I don't remember a time when I wasn't hunting and around firearms.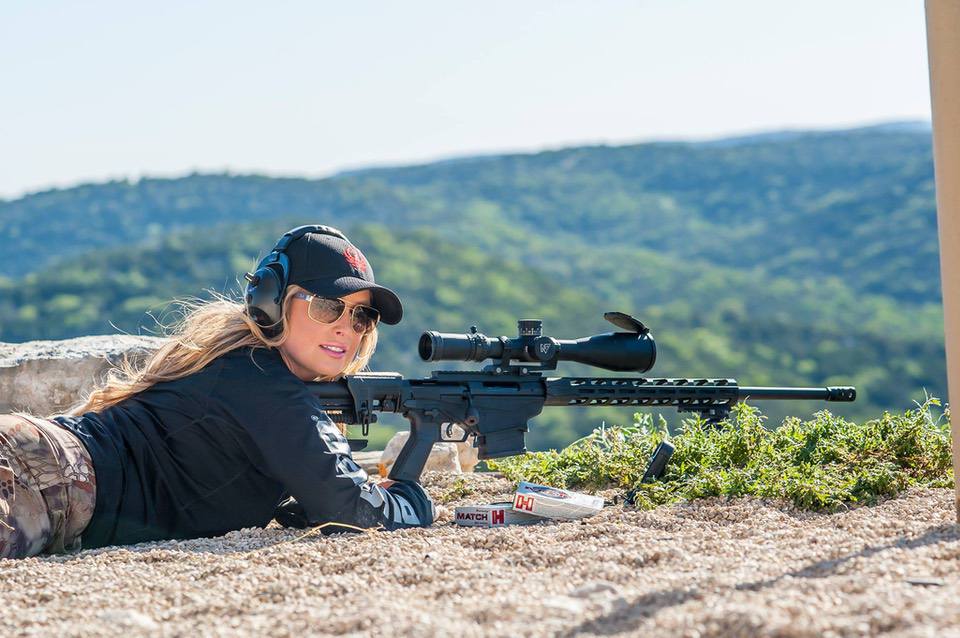 The WON: When did you become interested in long range shooting/competitions?
Kristy Titus: I was on a hunting trip with Team Elk when I had the opportunity to take a mature cow. The only problem was that it was a 400-yard shot, and I just wasn't comfortable pulling the trigger. That moment made me realize that I needed more training in long distance shooting. I started training, not necessarily to get into competitive shooting, but to become a more ethical hunter.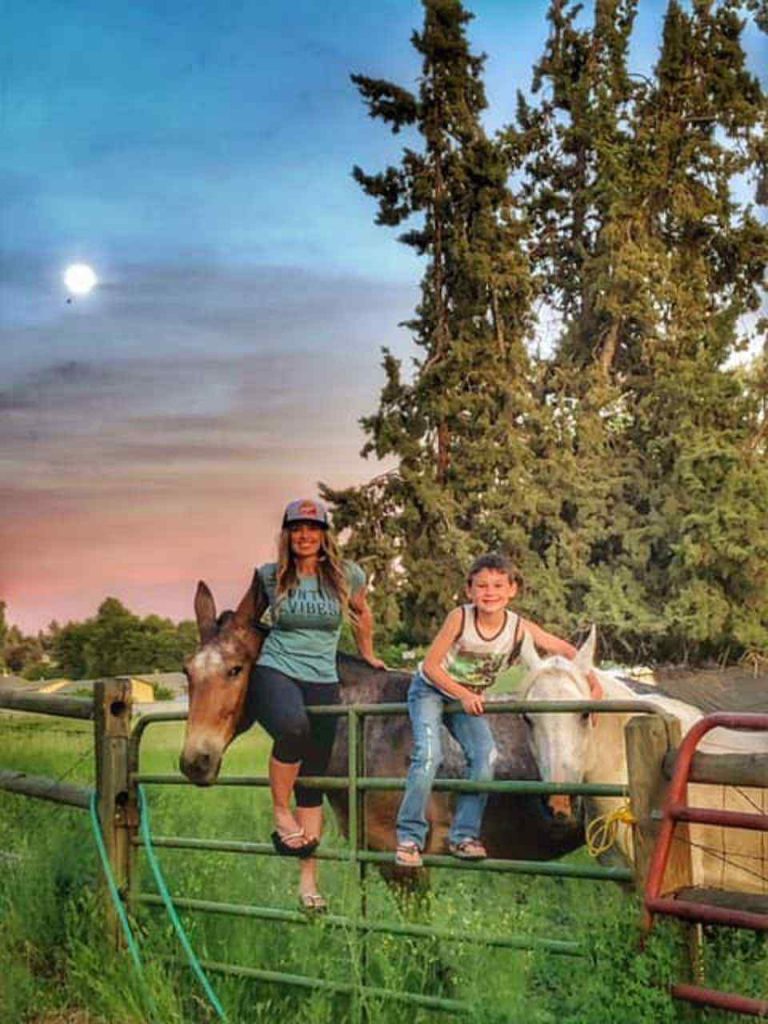 I have several cousins who are great long-distance shooters, so I started training with them. I spent the next 5 years working with Magpul for additional instruction. Currently, I train with Jake Vibbert, who has a great online course found on the JC Steel Targets website. I learned that competitive shooters train for quick shot setups, only spending 8-10 seconds before a trigger pull, compared to hunters sometimes needing several minutes or longer to get everything just right for a shot. I fell in love with the Precision Rifle Series and National Rifle League form of competition, where I focused on positional shooting, varying range shots, building shooting rests from obscure positions, reading windage and other skills that would certainly be beneficial when I am hunting. Precision shooting is a lot of fun, and I would love to see more women involved.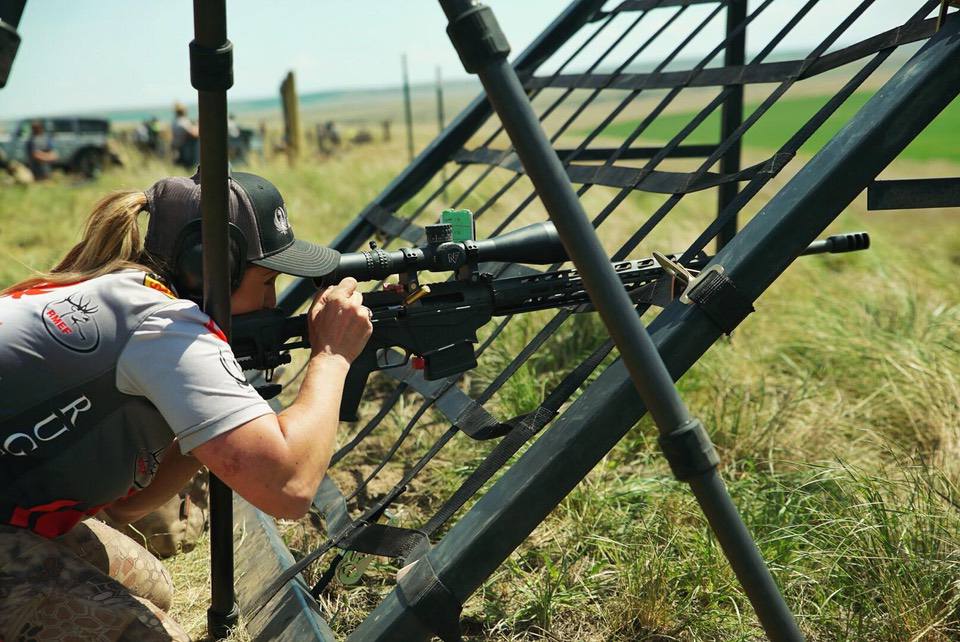 The WON: What would you tell a woman who was interested in getting into competitive shooting?
Kristy Titus: Seek formal training! Unfortunately, there are a lot of really helpful people that don't know what they're talking about. People are always eager to help you out at the local range, but make sure you end up working with the right person. Look for a trainer with no ego, who has nothing to prove. You don't need to be pressured while learning, so a good environment is vital. Look for military personnel or other competitive shooters. Any training that is specific to women would be beneficial, like the NRA Women's Wilderness Escape.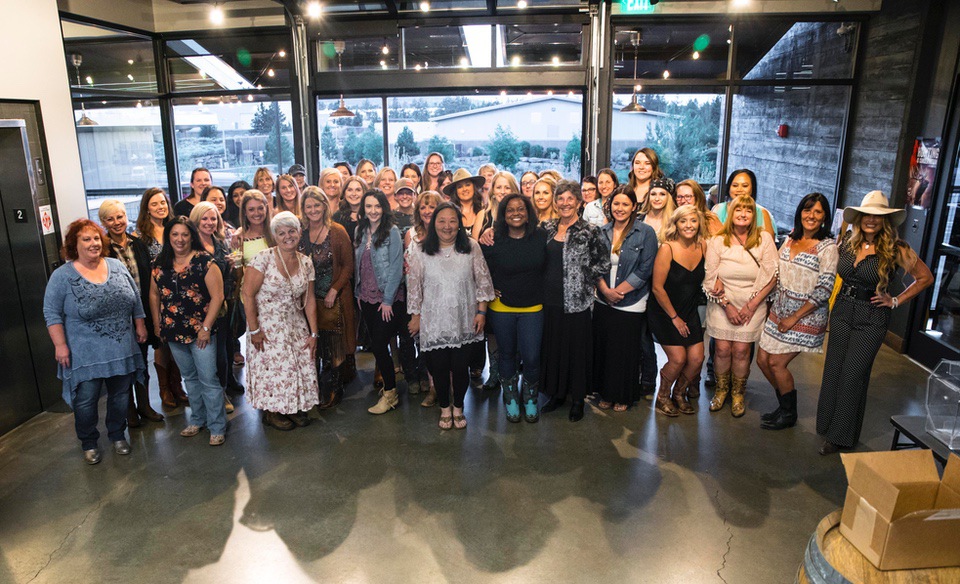 The WON: How has your training made you a better hunter?
Kristy Titus: Long-distance shooting and long-distance hunting are 2 very different things. I would never encourage anyone to take a long-distance shot while hunting just for the sake of showing off or experimenting with a new skill. Animals are much different than steel targets, so while training in long-distance shooting can make you a better hunter, it is your responsibility to be ethical. Know your limitations, and put in the work to understand your ability, equipment and the trajectory of your ammunition given the distance and environmental conditions. Only squeeze the trigger if you are 100% comfortable with any situation.

The WON: What is your favorite Ruger?
Kristy Titus: When I am hunting, I love the Ruger American 300 Win Mag. For competitions, I train with a Ruger Precision Rifle chambered in 6.5 Creedmoor, but I shoot the 6mm during competition because it has less recoil. This allows me to better watch my trajectory, although it doesn't perform as good in wind for targets over 800 yards because of the lighter bullet compared to the 6.5 Creedmoor.


The WON: Any last words of advice?
Kristy Titus: Because it is very affordable to get into a Ruger Precision Rifle for competition, you can spend more money on optics. In July, Nightforce is launching the new NX8 lineup, which features ED glass at a more affordable price point than ever before. Training helps you to be a smarter consumer, so take classes to better understand optics before purchasing, instead of taking someone else's word for it.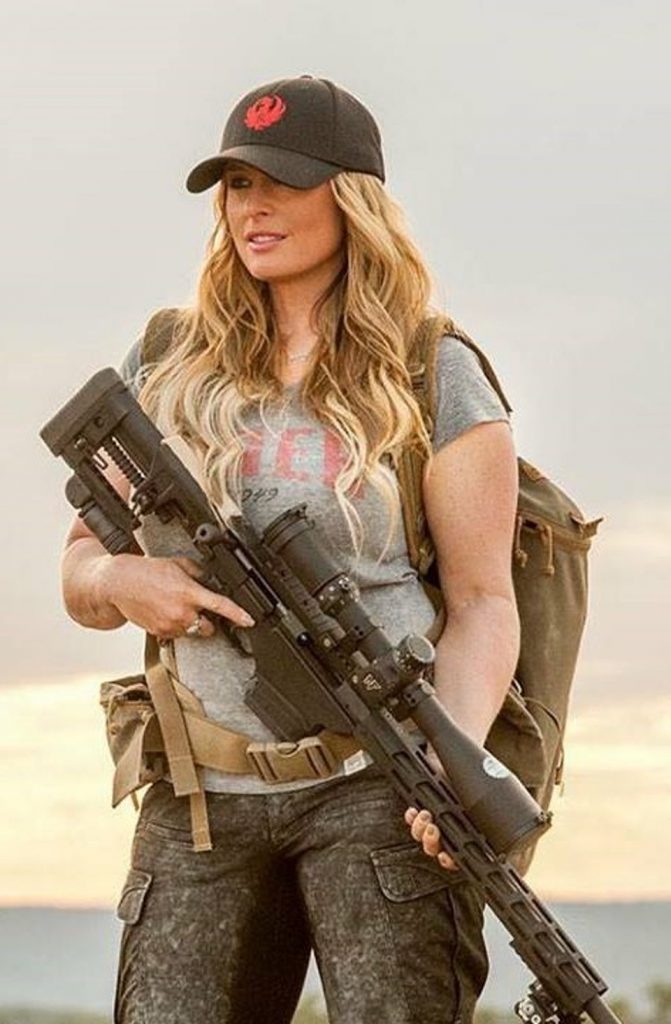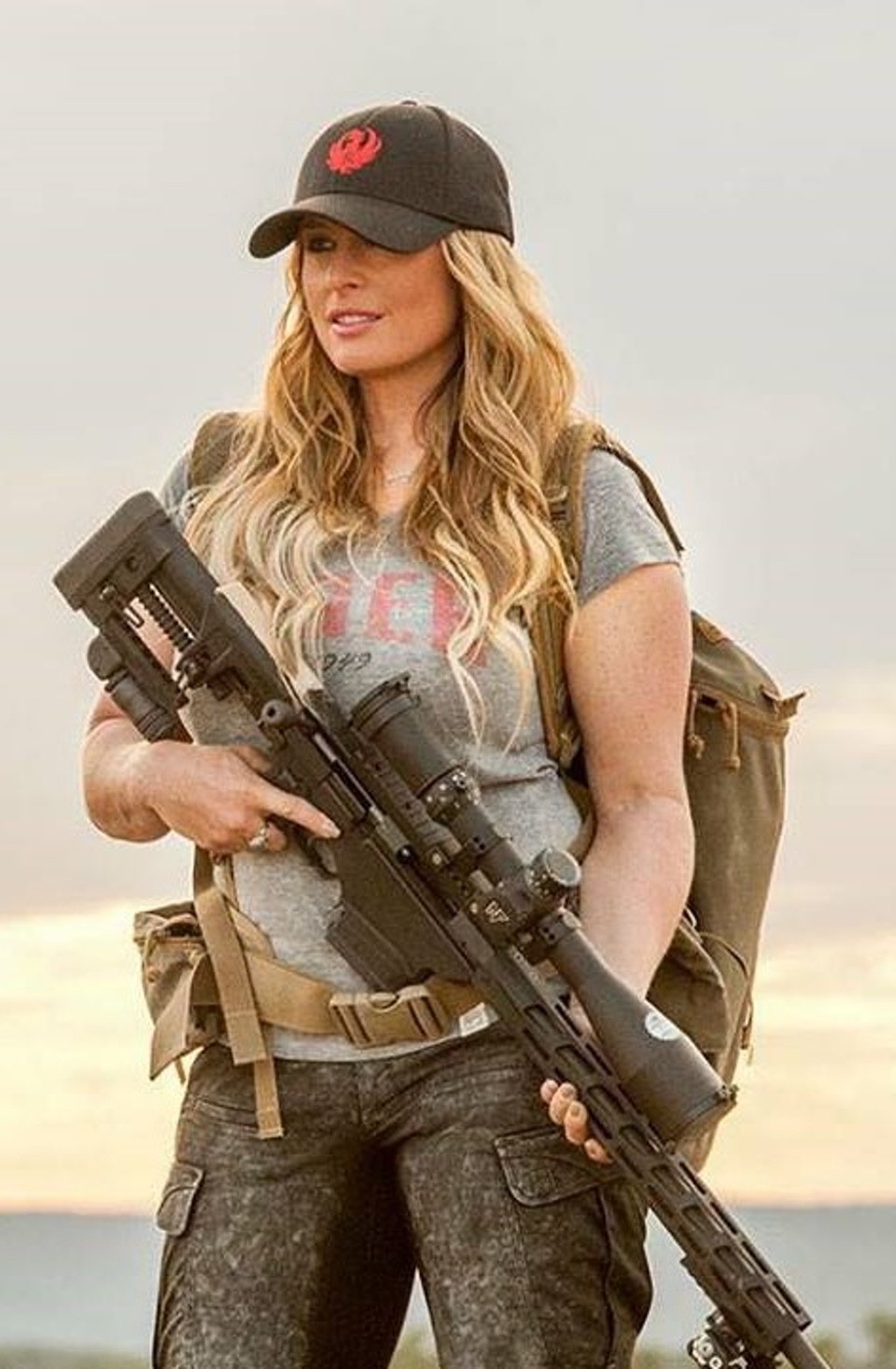 Don't ever let pride get in the way of learning something new! You shouldn't be afraid to admit that you don't know something. The training you will receive will be invaluable in future situations. You don't rise to the occasion; you fall back on your training!
Ashlee also interview Ruger Ambassadors Randi Rogers and Beth Walker.
About Ashlee Lundvall

Ashlee Lundvall writes a blog titled "Redefining Life,"  that follows her rise from a debilitating injury as a teenager to Ms. Wheelchair USA in 2013. Her first book, "A Redefined Life," was published in February of 2016, and she is on National Pro Staff for Mossy Oak and the NRA's Disabled Shooting Sports committee. Ashlee is also the recipient of the 2017 SCI Foundation Pathfinder Award. Ashlee truly shines as a keynote speaker at outdoor industry and disability related events and conferences. She is passionate about mentoring newly injured patients, and loves to pass on her love for adapted outdoor recreation! View all posts by Ashlee Lundvall →