Claudia Chisholm: 10 Years of CCW Purse and Bag Excellence with GTM
She's a petite, but powerful force in the sporting goods, fashion and gun industry. Claudia Chisholm, President of Kingport Industries LLC, maker of GTM Original leather purses and bags, is celebrating 10 years of teamwork and a rise to popularity, especially in the niche market of concealed carry.
Sponsored by GTM Original
"In 2008, we exhibited at the SHOT Show for the first time," recalled Claudia. Being in the travel goods and accessory leather products industry for more than 35 years, we displayed and demonstrated our products, which included handbags. We were not prepared for the overwhelming response from instructors, law enforcement and security personnel (men and women) asking if our handbags were made for concealed carry." Within a year, and after extensive research and development, which included collaboration with firearms trainers in concealed carry classes nationwide, Claudia's team developed the beginning of a line in 2009 that today touts more than 125 options for concealed carry – of lethal and non-lethal carry and for men and women. GTM continues testing its prototypes with instructors from elite training facilities – including CSI, FBI and Navy SEALS – along with feedback from everyday consumers, retailers and concealed carriers.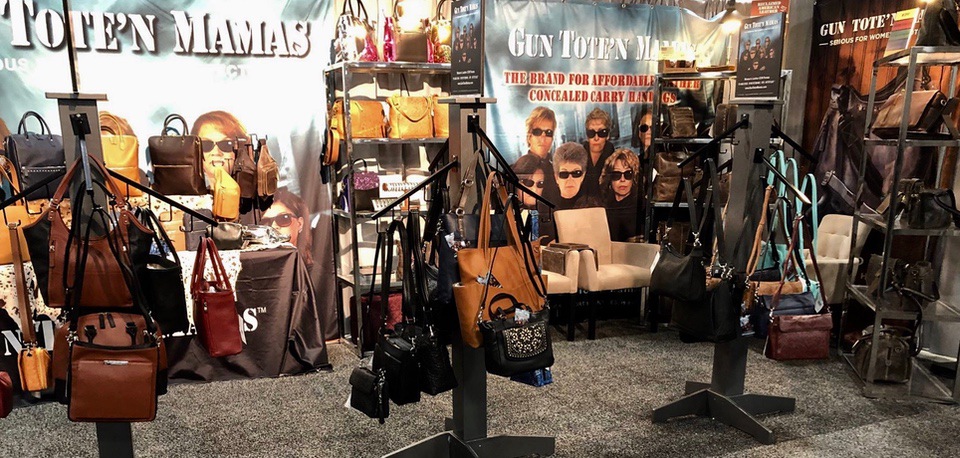 "That moment at the SHOT Show proved how important it was to provide reasonably priced, high quality and multi-tasking concealed carry bags – without compromise on design, construction, and, most important, leather – for strength and durability" said Claudia.
Claudia explained reasons that people trust GTM, and its line of 125 purses and bags.
"Bags must be made with quality materials and constructions – such as seams that can't rip and zippers that don't fail. And stand behind that – we are not afraid to put warranties on our products," she stated. However, that doesn't mean that Claudia's purses and bags run to the traditional, safe and maybe sometimes boring side. For example, she explains the distressed leather development, especially with buffalo hide. "It took 3 years to get this right. The distressed buffalo leather is one of the most popular choices, and in 2018, was GTM's best seller," said Claudia.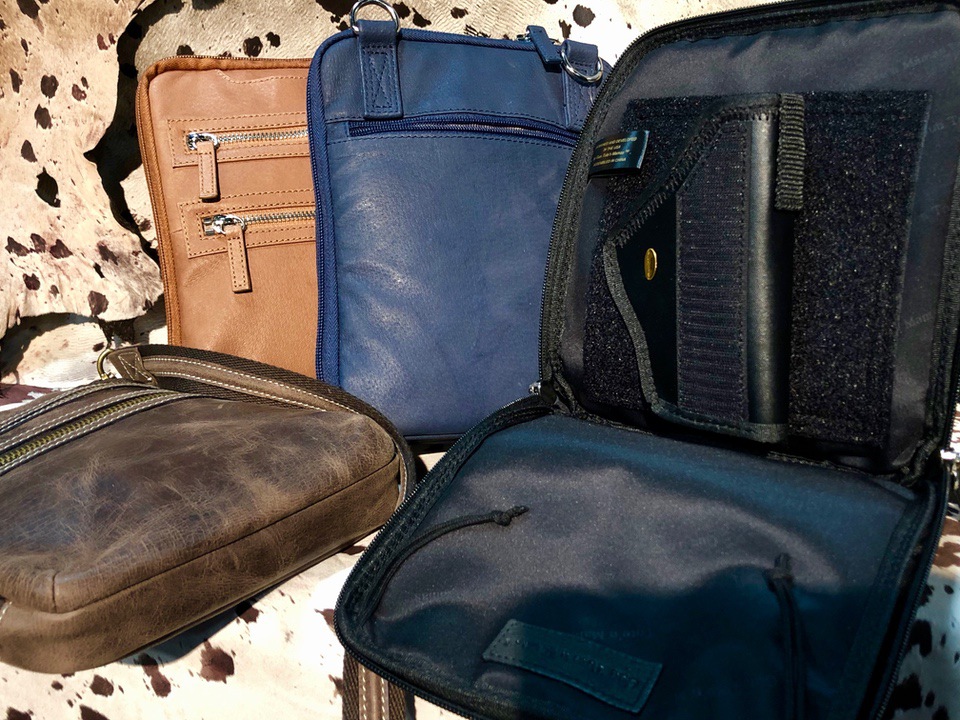 Another artistic design inspiration came from her constant travels. "I went to my Bohemian side," explained Claudia. "I always wanted to do a Deboss print. We took 2 very feminine ideas, used Japanese block print technique to make it simple and married them altogether. It was the #1 ordered new collection at Shot 2019."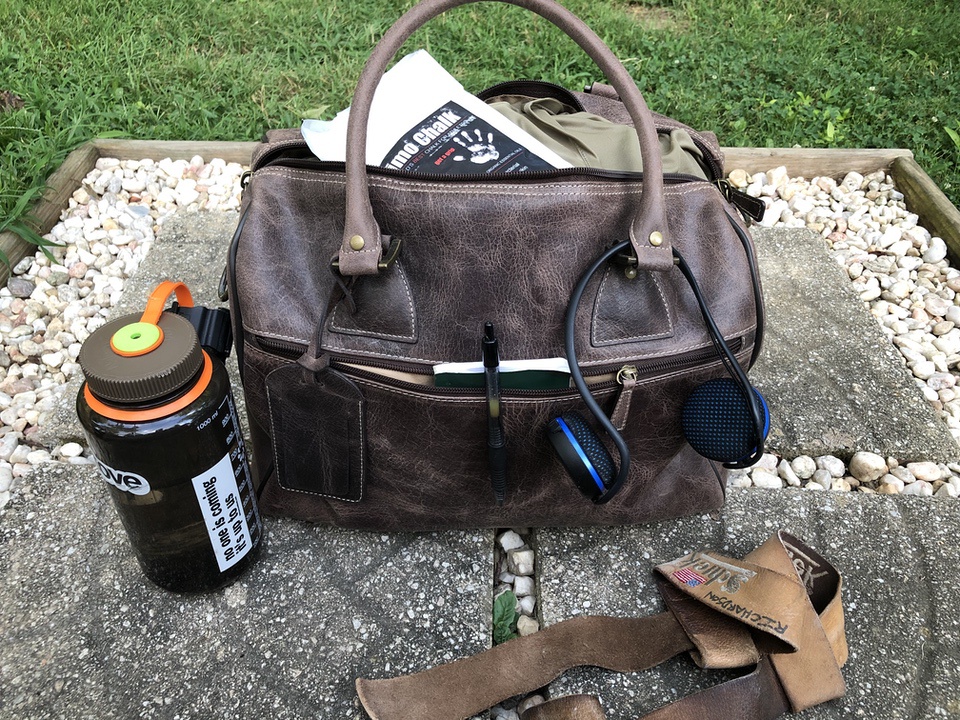 Claudia made a list of other reasons people have trusted GTM for 10 years to conceal carry. She calls this her "Why GTM" list:
From evening clutches to tote bags and from work purses to rolling range bags and briefcases, GTM has designed a line that any concealed-carrying American will appreciate.
Never compromise quality for a price
Made of full and top grain leather
Proprietary lining and padding prevents imprinting – works just as well for CCW, non-lethal or electronics
Field test and test ad test – it never stops
Purses are designed around the holsters
Holsters designed by Mernickel Holsters
Holds lethal and NON-lethal options
RFID protection features
Luggage construction
Left- and right-hand access
11-ply steel cable embedded into each shoulder strap
Why GTM? (Because your customer is worth it)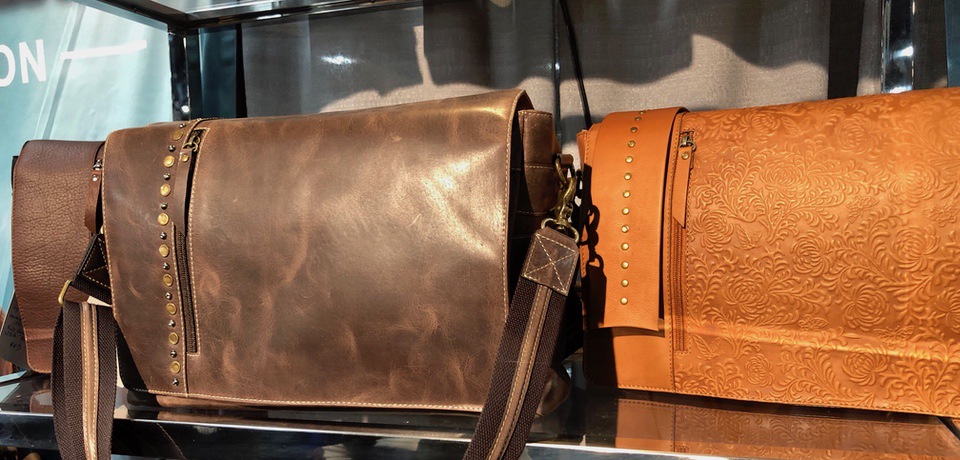 "Because of all our years' experience in luggage, we have a less than 1% return rate – comforting to the consumer and retailer," added Claudia Chisholm. "That's the difference between purse construction versus luggage. We are that serious about women's protection. It is pure joy to see consumers sharing their 8-year-old bag going strong!"
Visit GTM here.
About Barbara Baird

Publisher/Editor Barbara Baird is a freelance writer in hunting, shooting and outdoor markets. Her bylines are found at several top hunting and shooting publications. She also is a travel writer, and you can follow her at https://www.ozarkian.com. View all posts by Barbara Baird →