Try Something New: Why Women Should Shoot Precision Rifles
I first began precision shooting through some employees from SilencerCo that teach precision shooting classes. Curtis Broadbent and Casey Knorr, from Learn to Shoot Long Range, invited me out to their precision shooting range near Five Mile Pass Recreation Area in Utah County, where they had me hitting targets back-to-back at a mile in my first class. I successfully shot targets from 100 yards out to 1 mile on a variety of platforms and calibers that were all suppressed. It was at that class that I fell in love with the precision rifle sport and began my journey on my way to becoming a precision shooter.

Sponsored by SilencerCo
My experience in the precision shooting world has provided me with plenty of skill sets that actually have nothing to do with shooting itself. There's no better feeling than hearing a spotter yell "Impact!" at a mile; however, aside from becoming a skilled marksman, precision shooting introduced me to opportunities and people that have helped my professional growth in the industry, as well as a personal hobby. Along with hitting targets and developing relationships, precision shooting has created personal growth and confidence that has shaped me both on and off the range.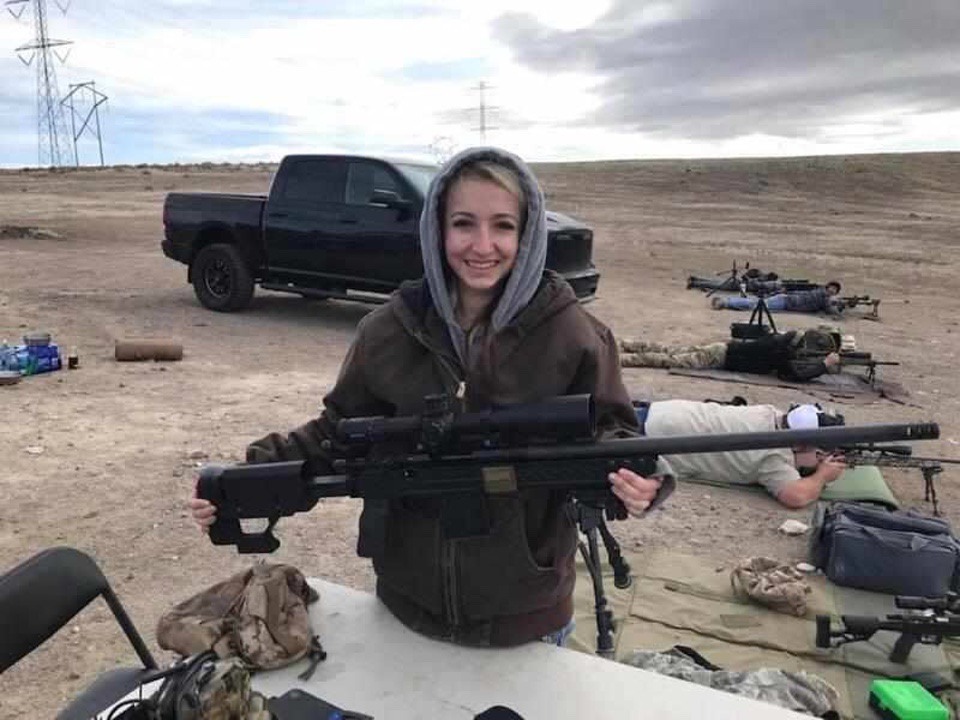 Believe it or not, women are naturals for shooting precision. When it comes to precision shooting, being able to control your breath and slow your heart rate makes a world of difference between hitting or missing targets at great distances. However, shooting can be an intimidating sport for women for a variety of reasons: recoil, sound, weight and being able to hold and control larger firearms, and the obvious – it's a male-dominated arena.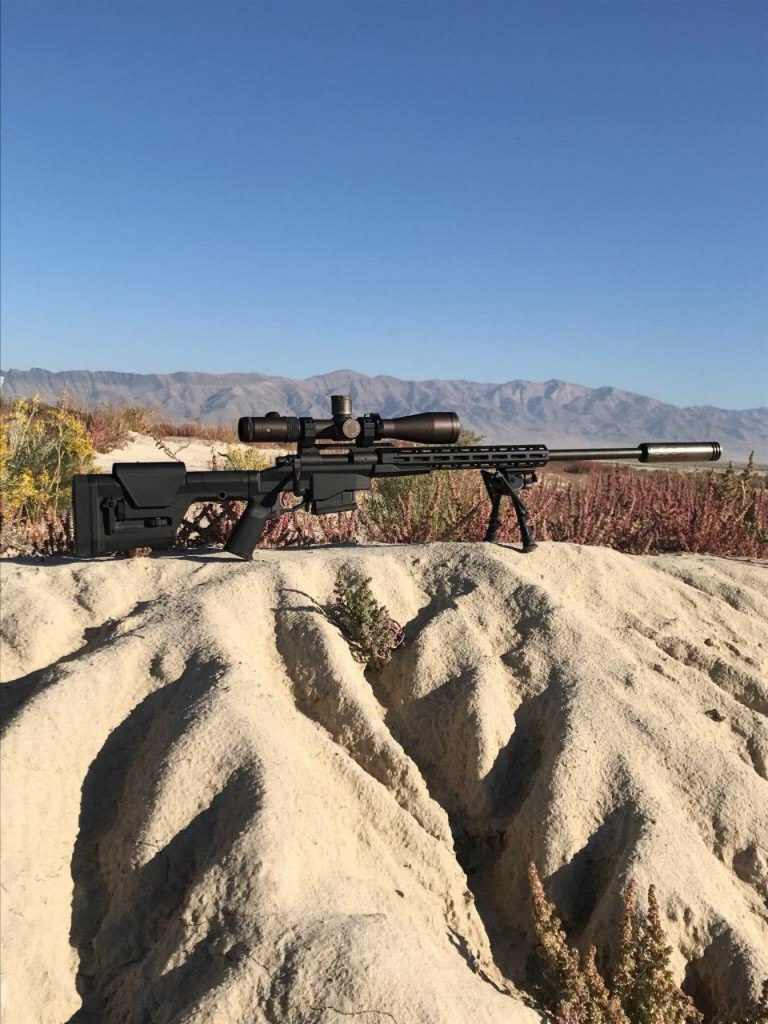 How to introduce a woman to long range shooting
When introducing new women shooters, you want them to leave the range having had a good experience. The goal, to me, is to get them to want to come back. In my experience, starting female shooters on smaller caliber firearms makes it easier to help introduce and develop basic skills and proper techniques. Smaller caliber firearms provide less recoil and are quieter to shoot, making it easier for new shooters to squeeze the trigger rather than jerking it in recoil anticipation.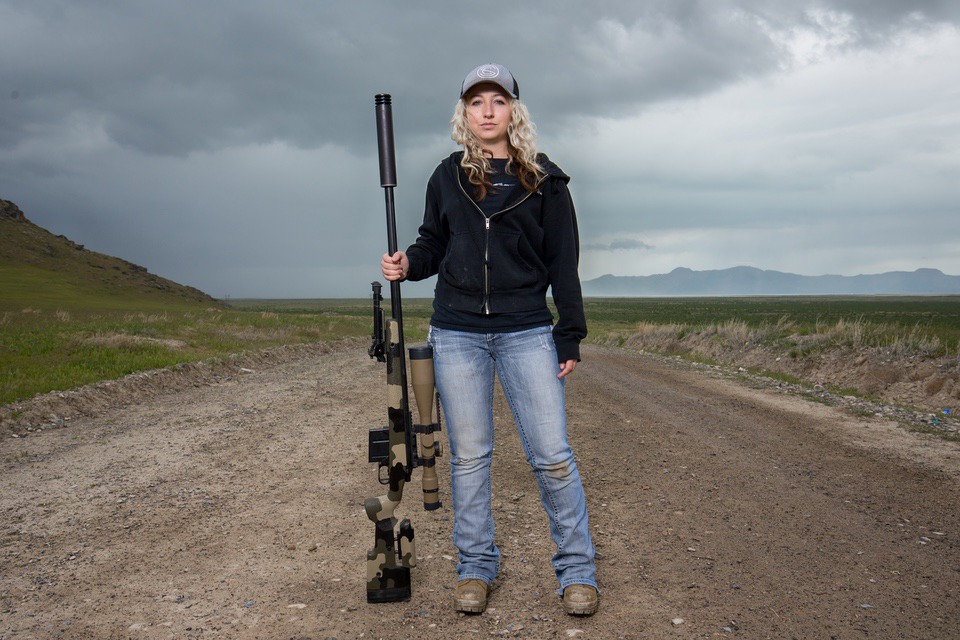 Silence it
Along with starting them out with smaller caliber firearms, I find using silencers, aka suppressors, significantly helps reduce most of the reasons shooting firearms can be intimidating. Suppressors, besides making the firearm hearing-safe (meaning you can shoot them without hearing protection without damaging your hearing) also reduce recoil, which in turn assists with recoil anticipation. That alone makes it easier to focus on the techniques, instead of being afraid to pulling the trigger. Suppressors can virtually eliminate the very factors that make shooting intimidating for women – especially as they move on to the bigger caliber firearms, such as the Defiance Deviant .338 Lapua Magnum with the SilencerCo Harvester Big Bore silencer I'm standing with above.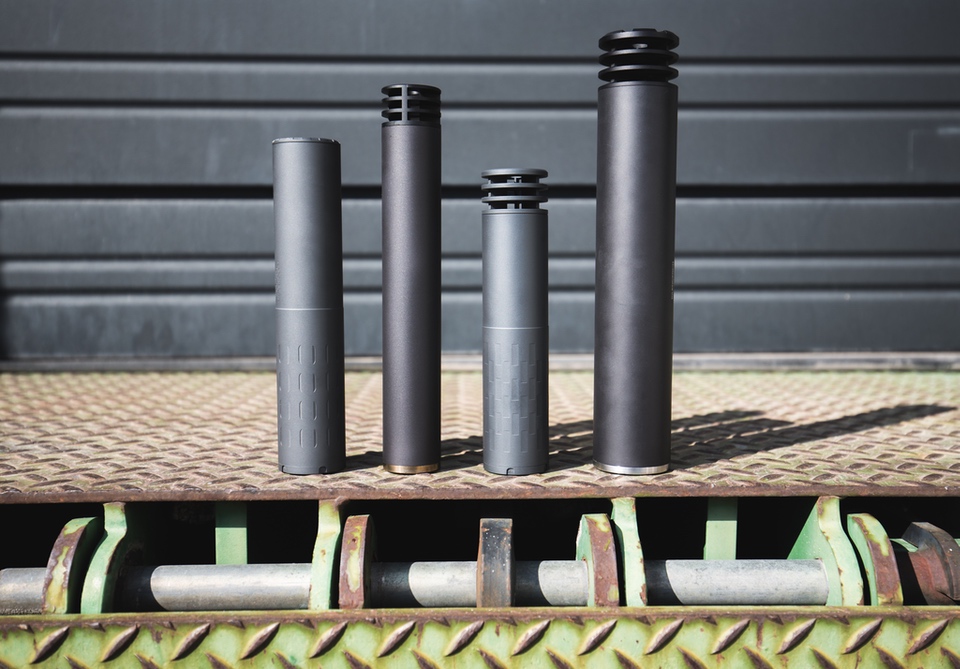 I'm excited to embark on this journey and share with you all the opportunities the firearms industry and precision rifle world have to offer.
About the author
Born at the base of the Wasatch Mountains in Salt Lake City Utah, Shalice Parker was introduced to the outdoors when she was just a young girl. Whether she was riding her horse Sonny through mountain trails, riding her dirt bike through the deserts of Western Utah, or accompanying her grandfather or "Poppy" as the grandkids referred to him as, to the family cabin for the fall hunts, Shallice was born to be an outdoor enthusiast. Her father had been raising her to live life to its fullest and to enjoy all the outdoors had to offer. During her youth, illness fell upon him and her mentor had been taken far too early. Shalice did not let this tragedy keep her from enjoying what her father had taught her. She continued riding horses and motorcycles with her cousins and Poppy.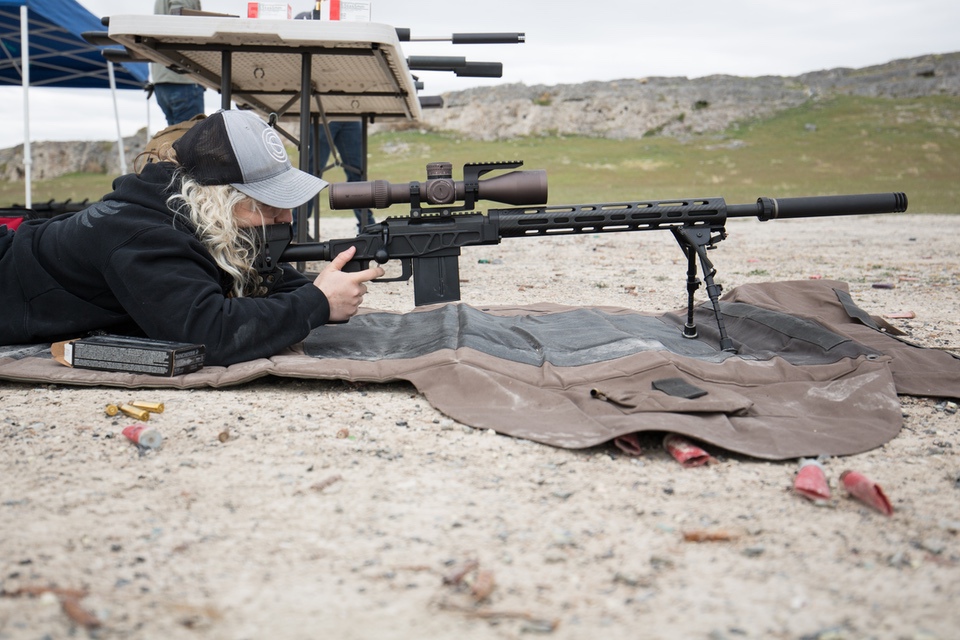 Shalice's passion for the outdoors and learning new skills carved the path for where she is today. Shalice graduated early from Valley High School in Salt Lake City, Utah, taking classes in technical education where she learned to weld and even competed on the state level. Unbeknownst to her, this skillset would open an opportunity to start a career within the outdoor industry. At 18 years of age, Shalice was hired to weld within a firearms manufacturing facility. Showing her passion and competence, she quickly moved up the ranks, through several positions and departments. Landing her current role as the compliance coordinator at SilencerCo, she is responsible for the facilities adherence to federal laws and regulations.
During her time as the compliance coordinator, Shalice has rekindled a lost love for shooting, something her grandfather had been teaching her before his passing as well. Shalice is now learning many disciplines of the shooting sports – including shotguns, pistols, or rifles. She is determined to experience it all and to share her experiences with women everywhere. Please join her on her journey to master precision rifle shooting.
About The WON

The Women's Outdoor News, aka The WON, features news, reviews and stories about women who are shooting, hunting, fishing and actively engaging in outdoor adventure. This publication is for women, by women. View all posts by The WON →
The Conversation