JoCamps Trains Kids and Others to Be Awesome Archers
Joella Bates is a standout in the world of archery. She recently appeared in my neck of the woods for one of her famous JoCamps, an archery camp tailored to her audience – whether it's for kids in the National Archery in the Schools Program (NASP), women looking to learn to bowhunt, hunters wanting to hone bear-hunting skills, or any multitude of other reasons. This camp was tailored to a local NASP team in Mountain Grove, Missouri.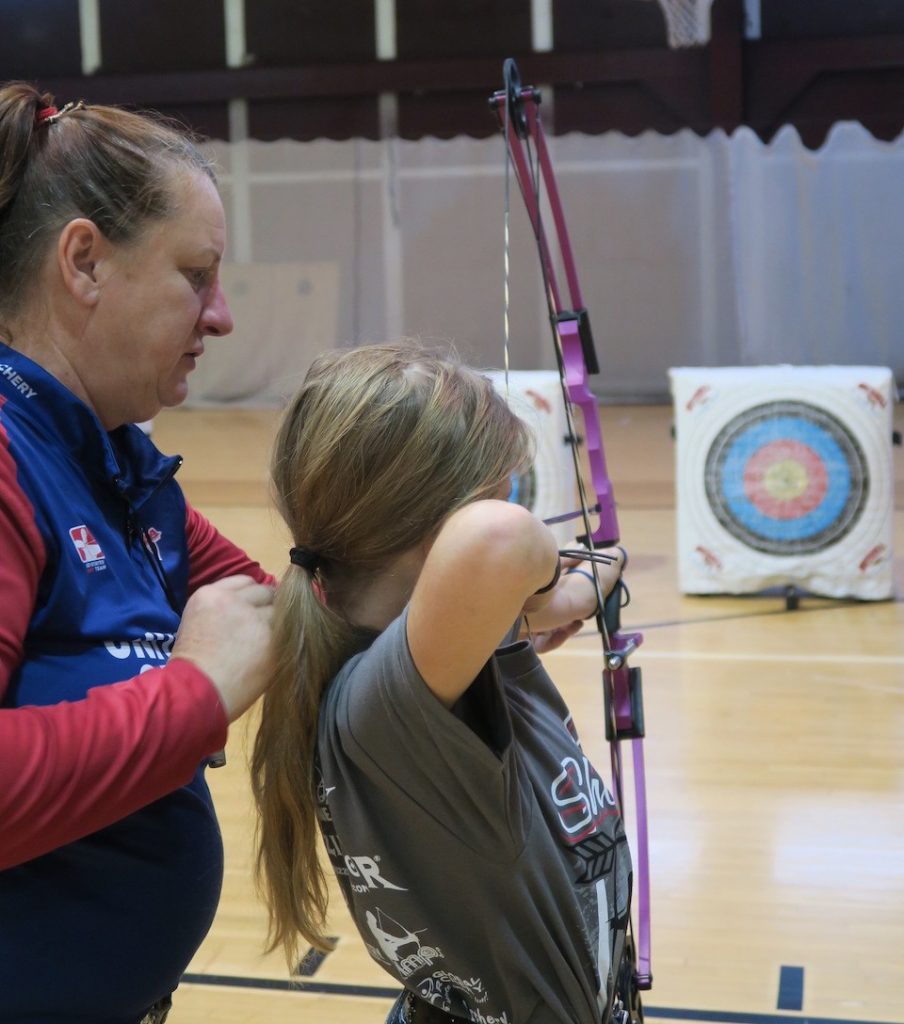 In order to describe Joella, here's a list of some of her accomplishments:
Earned 12 World Championships in archery
Earned more than $100,000 in tournament money
Holds numerous national, regional, state and local titles
Successfully bow hunted Africa's "Big Five"
Holds 4 3-D World Championships with recurve bow and 1 with a longbow
Represented the women's barebow team in the first TEAM USA trip to the World Archery 3-D Championships in France (2017)
Honored as a Kentucky Colonel (ambassador of good will, 2013)
Inducted in the Legends of the Outdoors National Hall of Fame (2005)
Inducted into the Outdoor Channel's Circle of Honor (2004)
Joella shoots it all – compound bows, crossbows, recurve bows, longbows and selfbows. She does it with grace and aplomb, and she takes her street cred, along with her knowledge, and breaks down fundamentals for students to grasp in an entertaining, yet educational way.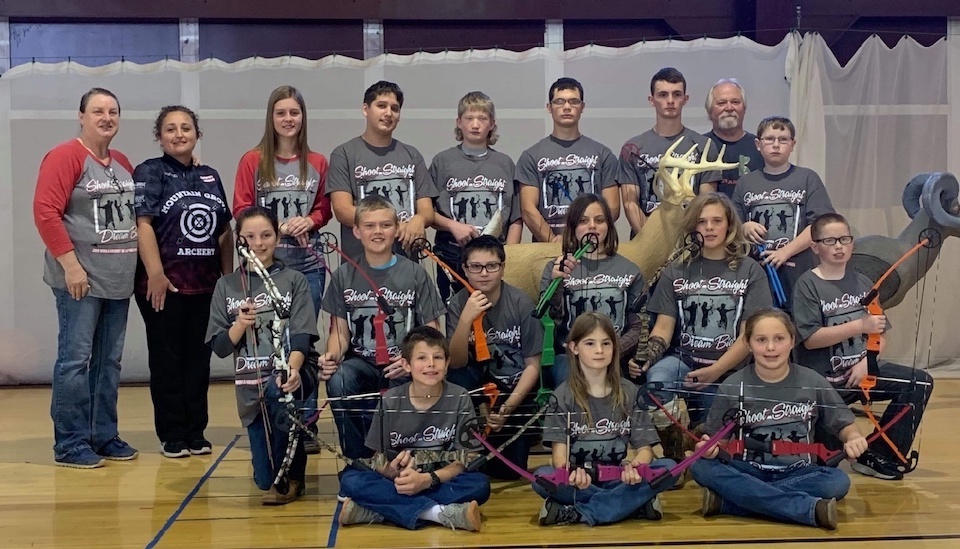 JoCamps
When she worked with local kids at JoCamp in Mountain Grove, they shot the program bow for NASP, the Genesis bow. After a few hours, it became apparent that the focused students applied Joella's bow-shooting fundamentals successfully. Lots of arrows fell in small groups.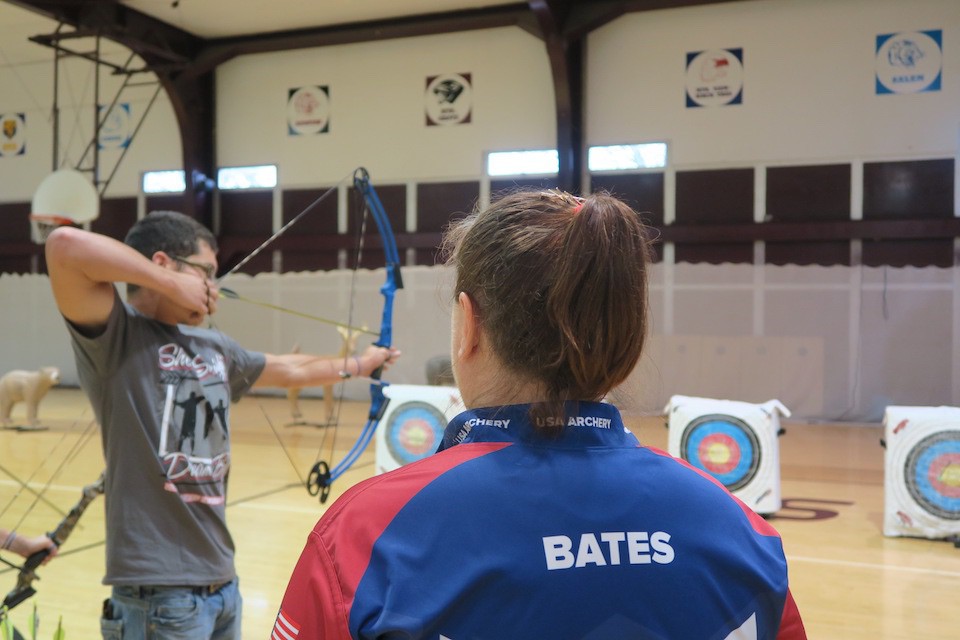 Mountain Grove NASP coach Richard Mabe, said "The NASP has gotten so competitive … the camp offers more advanced coaching, and she knows tons more about archery than what I can teach them."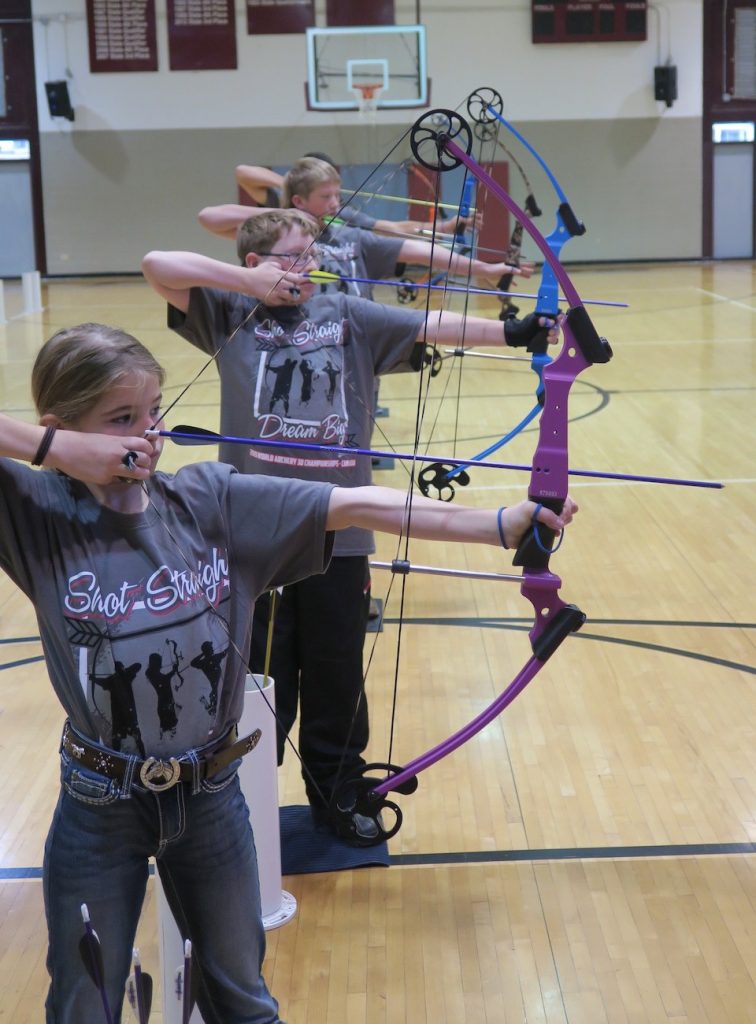 During the camp, I saw parents watching and getting involved with their children's progress. I could see that these parents did more than drop their kids off at practice somewhere and pick them up again. They would be the ones to purchase targets for the backyard and make sure that safety would be followed. And who knows, they might be so inclined to pick up a bow and practice with their kids.
Learn more about Joella Bates' JoCamps here.
About Barbara Baird

Publisher/Editor Barbara Baird is a freelance writer in hunting, shooting and outdoor markets. Her bylines are found at several top hunting and shooting publications. She also is a travel writer, and you can follow her at https://www.ozarkian.com. View all posts by Barbara Baird →
The Conversation