Review of Lacrosse Windrose Boot for Women
I am a boot snob. My feet demand it. My lifestyle demands it. Lacrosse meets my feet's demands in its new offering for women, called the Windrose. I spend too much effort investing in skills so that I can be successful and enjoy the outdoors to blow it with bad boots that blister my feet.
Lacrosse sent me these boots last year. Since then, I've put many miles on them – in some hunting situations, but mostly hiking around the Ozarks, up and down hills and hollers and on the world's worst material for good footing (other than ice): scrabble.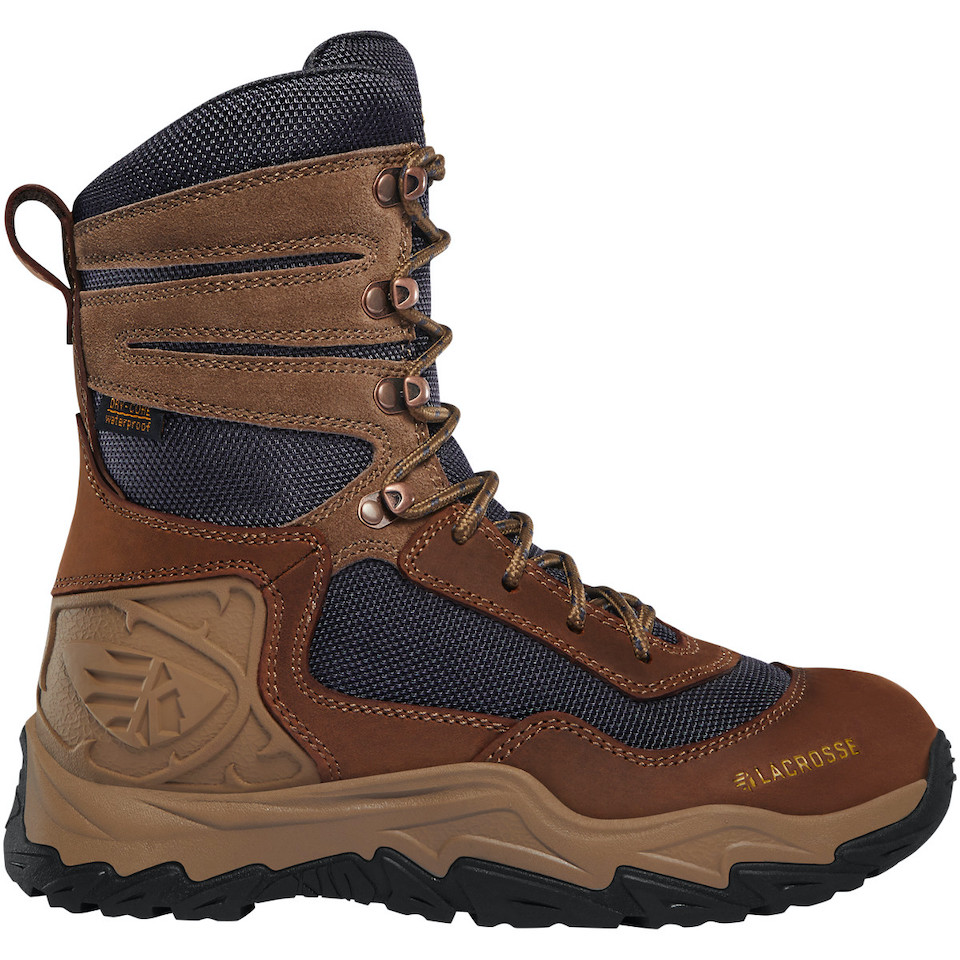 Why the Windrose?
First of all, when I choose a boot for hiking or hunting, it must have height. I've turned one too many ankles on scrabble, and had to wait for help to come back with a vehicle – that I then had to hobble to crawl into, so that I could get to the doctor for an X-ray. The Windrose measures 8 inches high, which covers my ankles and doesn't allow for a casual turn of foot. One of the other reasons this boot works so well on loose earth is because of its outsole, with "multi-directional non-loading lugs." The pattern goes in different directions, just like scrabble does. It grabs and I've taken a few rides lately, where I stayed upright as the ground under me moved.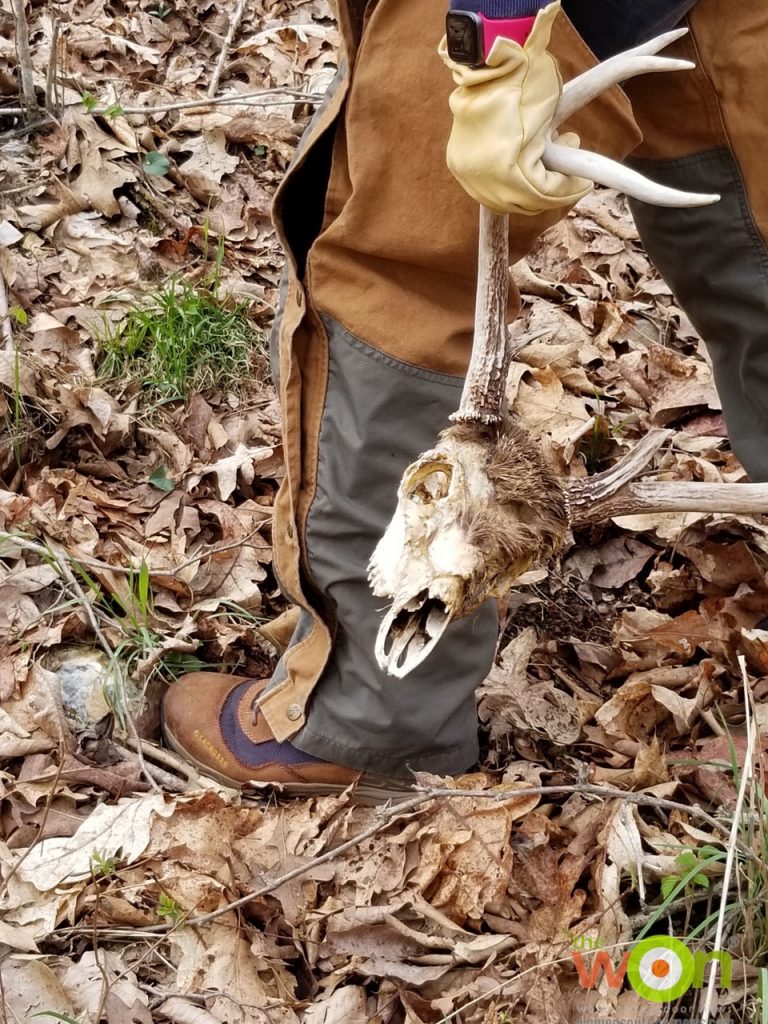 The Leather Snob Factor
Another must-have in a good hiking/hunting boot is leather. This boot offers a combination of leather with "abrasion resistant material." Sometimes, on boots such as these – when you have the combo in play – the stitching from where the leather meets the other material can abrade your feet. Miles later, this design hasn't bothered my wide-toe box at all, or any other parts of my feet.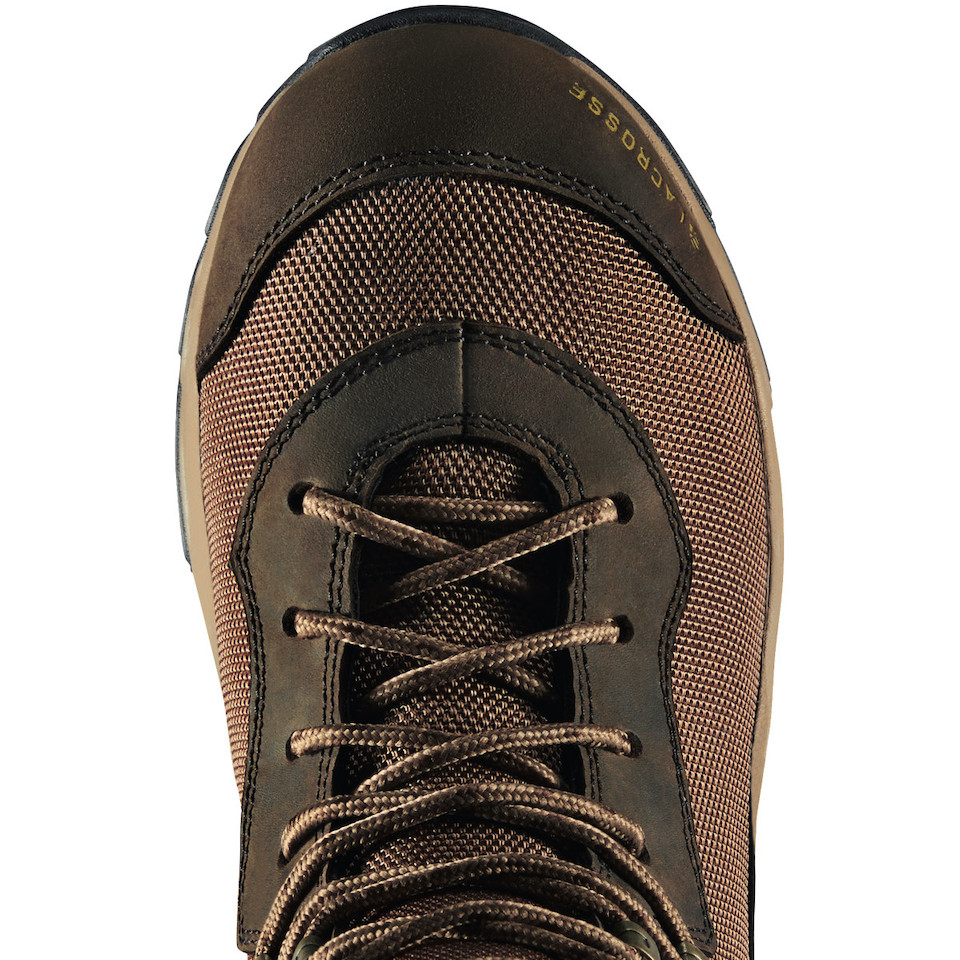 Other Features of the Windrose
I also noticed, right away, the "durafit heel cup," a rubber heel cup that reaches up past the back of your heel and offers even more stabilization.
The Windrose claims to be an athletic fit, offering a cushioning polyurethane foot bed in combination with a thick, EVA footsole. The boot moves with you and doesn't hold back during a flex in each step. To be honest, I always replace my hunting and hiking boots with pricey insoles, such as Superfeet.
Featuring a Dry-Core trademarked lining, these boots are waterproof. I can attest to that, as it's been a wet spring here in the Ozarks and I've crossed a few creeks while out searching for sheds and mushrooms. The boot also comes with Thinsulate Ultra insulation, if you want it, in 600 grams in a Realtree Edge camo pattern. It costs $150.
Both boot styles (for women) come in medium width. The brown Windrose, like the pair I reviewed, costs $140. It would work well for hunting, too. It certainly blends in with lots of different terrains.
I'll be wearing these boots whitetail hunting this fall, and if I get lucky enough to head out to Kansas to pheasant hunt, I'll most definitely wear them for 10-mile days afield there.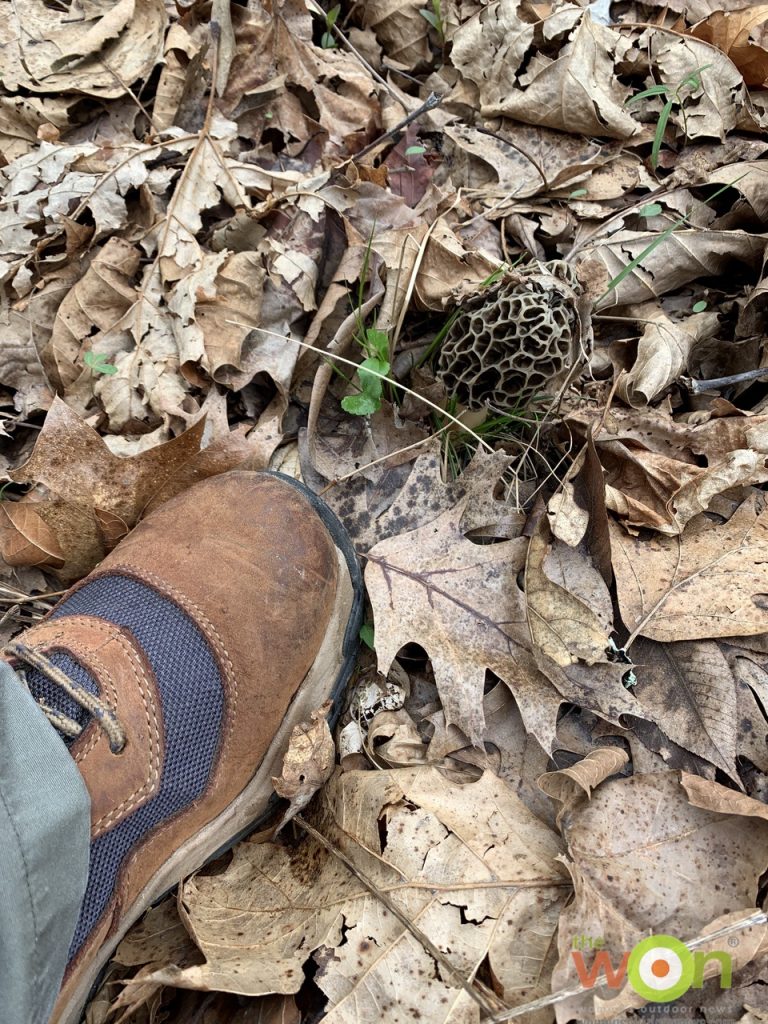 In the meantime, I'll be wearing them to cross more streams this summer in the Ozarks.
Visit the Lacrosse website for more information on Windrose here.
About Barbara Baird

Publisher/Editor Barbara Baird is a freelance writer in hunting, shooting and outdoor markets. Her bylines are found at several top hunting and shooting publications. She also is a travel writer, and you can follow her at https://www.ozarkian.com. View all posts by Barbara Baird →
The Conversation