Ruger SR22: A Great Beginner Pistol
As I mentioned in my previous article, this year we are upgrading my daughter's, Addison's, firearms training. While she has briefly handled a pistol before, I wanted to teach her more advanced shooting skills, as well as the basics of how to clean and care for her gun. She has seen me do this throughout the years, but this summer, we are taking a more hands-on approach with the Ruger SR22 – a great beginner pistol.
Sponsored by Ruger
When it came to choosing the right handgun for this experience, I headed to the Ruger website in search of something lightweight, low recoil and suppressor compatible. After just a few moments, I chose the SR22 in the 3604 model. There are several color and accessory options, and while I am usually a sucker for all things patriotic cerakote, my final choice fit with the SilencerCo can I planned on using.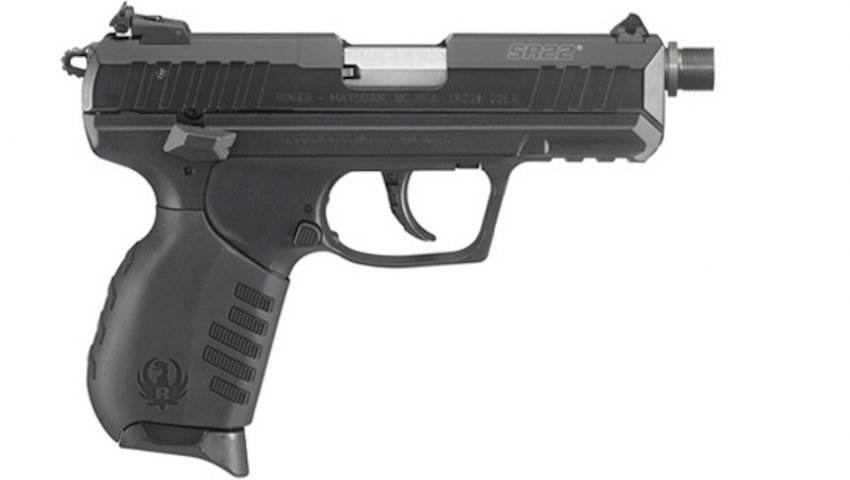 Addison will be taking the Wyoming hunter's safety course this summer, and firearms education and safety is a large component of the class. Once the Ruger arrived, we spent time reviewing all of the parts and mechanisms before taking it out to the range. While she loves to shoot the steel targets for the noise of a hit, this time we focused on fun with an emphasis on accuracy and technique.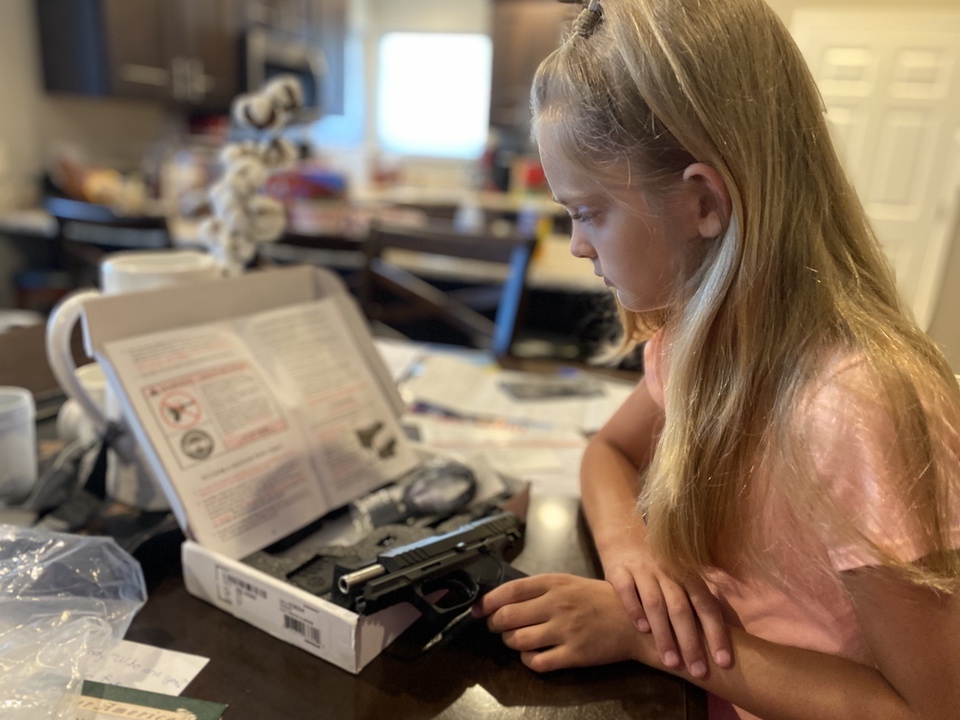 Right away, Addison appeared comfortable with the feel and weight of the pistol. She had no problem getting a firm grip and loading the magazine. If the grip had been an issue, the SR22 comes with 2 interchangeable, rubberized grips with angled serrations. This allows a shooter to choose either a slim or wider palm swell option, and the grips can be switched out with no tools required. Racking the aluminum slide also came easily completed by using the serrations for better grip, as was the external hammer with a rounded spur for cocking ease.
Once we had adjusted her stance and she was ready, Addison squeezed off a few rounds from about 10 yards. She had no problem hitting one of the steel plates grouped in a horizontal line, but I wanted her to focus on accuracy. I asked her to start at the left end of the plates and work her way down, dropping each target in sequence. Once she was able to do this consistently, we switched up the sequences and had her speed up her firing. Addison enjoys challenging herself, and this felt like a puzzle, so she did well and had a great time. The Remington 22 Thunderbolt ammo performed well with only 1 misfire.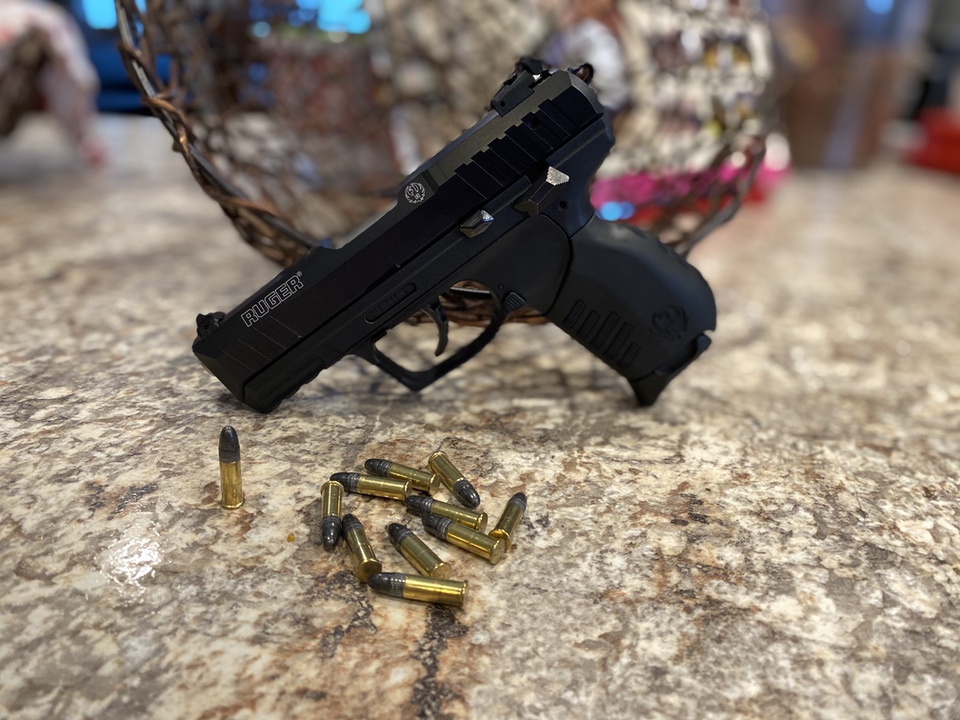 Once we returned home, Addison's first job was to field strip and clean the Ruger SR22. I highly recommend this for all shooters, new and experienced. Not only does it keep your gun in proper working order, it also teaches you so much about the inner workings of your firearm. When I introduce other women to shooting for the first time, the most common apprehension I hear is simply a fear of the unknown. Nothing banishes that fear like the knowledge of understanding your gun inside and out.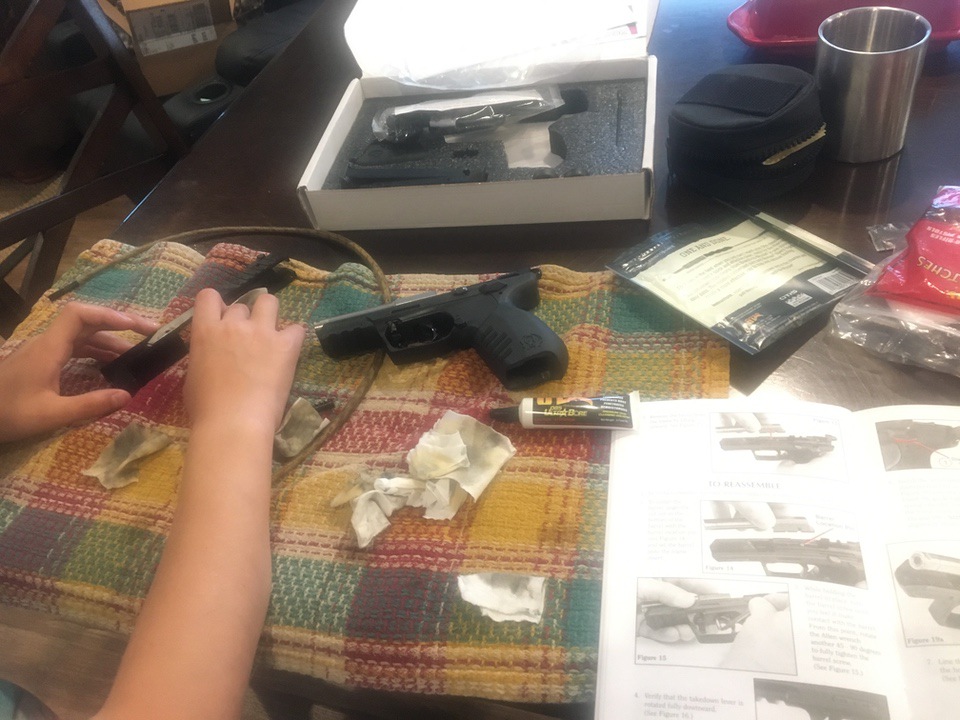 The Ruger SR22 is an excellent choice for a first-time beginner pistol user. It's lightweight, low recoil and easy to fieldstrip and clean. Everything about this handgun is designed to make shooting it simple and straightforward, while providing many features for customization if needed. This was the perfect way to continue Addison's training, and we had a lot of fun in the process.
Hunter's safety course- here we come!
MSRP Info:
Ruger SR 22: $479
Remington 22 Thunderbolt: $21.97 (40 grain, 500 rounds)
About Ashlee Lundvall

Ashlee Lundvall writes a blog titled "Redefining Life,"  that follows her rise from a debilitating injury as a teenager to Ms. Wheelchair USA in 2013. Her first book, "A Redefined Life," was published in February of 2016, and she is on National Pro Staff for Mossy Oak and the NRA's Disabled Shooting Sports committee. Ashlee is also the recipient of the 2017 SCI Foundation Pathfinder Award. Ashlee truly shines as a keynote speaker at outdoor industry and disability related events and conferences. She is passionate about mentoring newly injured patients, and loves to pass on her love for adapted outdoor recreation! View all posts by Ashlee Lundvall →