Tackling Phonophobia: Shoot Suppressed with SilencerCo
Phonophobia – a fear of loud noises. Ashlee Lundvall and her friend take that fear head on at an old quarry, with the aid of a suppressor from SilencerCo. Read the rest of the story below.

Sponsored by SilencerCo
My friend, Priscilla, is a mother of 4 young children, so she's already a superhero in my book. Add to that she is super chill, sarcastic and loves the outdoors, so it's no wonder that I enjoy spending time with her. Throughout our conversations, I found out that she lives with phonophobia. I immediately tried to put myself in her shoes. Whether opening a can of biscuits, or her kids popping a balloon nearby, sudden loud noises are her worst nightmare.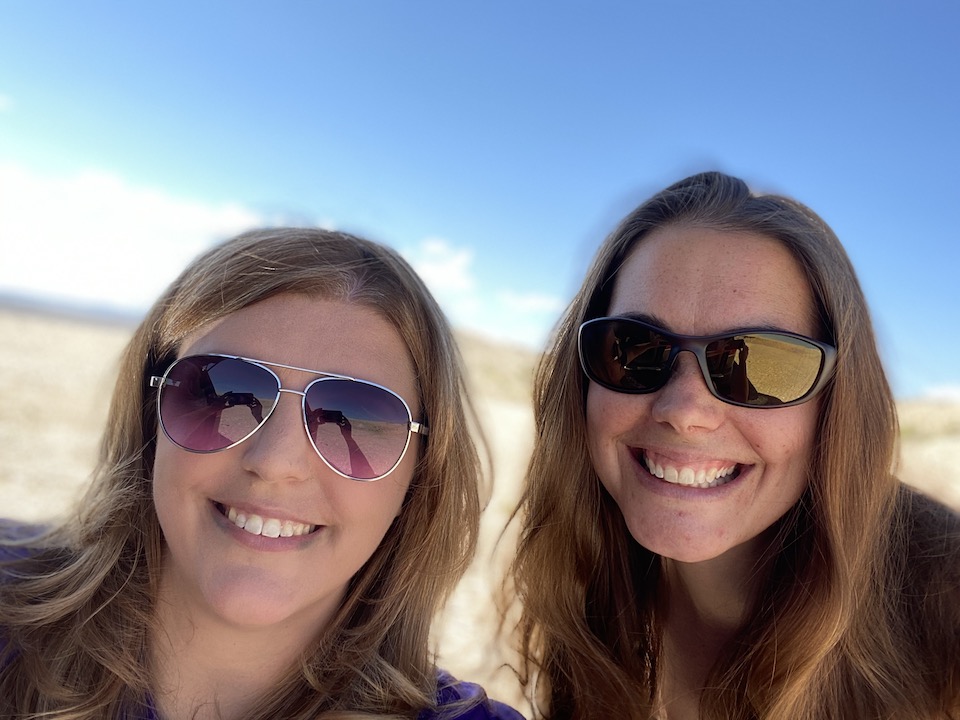 And of course, as with all of my other gal friends, all I wanted to do was introduce her to shooting. When I first mentioned it to her, her automatic response was a nervous laugh and immediate refusal. I let it go, but as I began to introduce my daughter, Addison, to different firearms and shooting suppressed, Priscilla kept coming to mind. I shared with her how we were slowly introducing Addison to different experiences in a safe way, and she started to show more interest. Finally, she decided that it was time to face her phonophobia, and she agreed to spend a Saturday morning with me, learning more about shooting.
Staging for Success with Phonophobia
I put a lot of thought into where I took Priscilla. I knew I didn't want to go to my local gun range, where I couldn't control the distractions of added gunshot noises and prying eyes. We headed toward an old rock quarry outside of town, where I knew we would have privacy, quiet and a lot of natural dirt backstop to use. When we arrived, we spent a lot of time in my favorite classroom, actually, on the tailgate of my SUV. I wanted Priscilla to feel educated before she ever touched a firearm. We went over the 4 rules of firearm safety, the ABCs of knowing that a gun is safe, as well as the basic mechanics of how both a firearm and ammunition work. I could tell immediately that this knowledge relaxed Priscilla, and once she could repeat the information back to me and didn't have any additional questions, I knew we were ready for some live fire.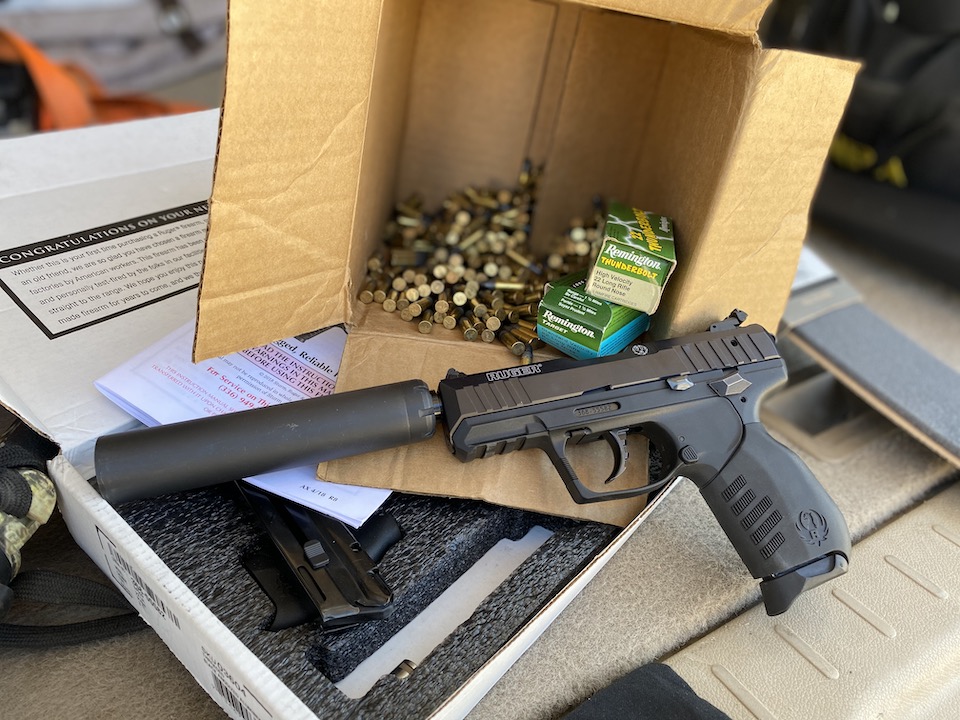 What We Took to the Range
Before we donned our eye and ear protection, I explained in detail what would happen. I wanted there to be 3 stages of shooting, starting with the loudest and, in my experience, most intimidating to new shooters – a handgun. We would be shooting the Ruger SR22, which has less noise and recoil than larger calibers. I would shoot a few rounds first so that Priscilla would know what to expect, and then it would be her turn. We didn't worry about targets at first; I simply aimed into the middle of the dirt backstop. After receiving the thumbs-up signal that she was ready, I squeezed off 3 shots before flipping on the safety and removing my ear protection. I asked Priscilla if she was ready, and she bravely stepped up beside me.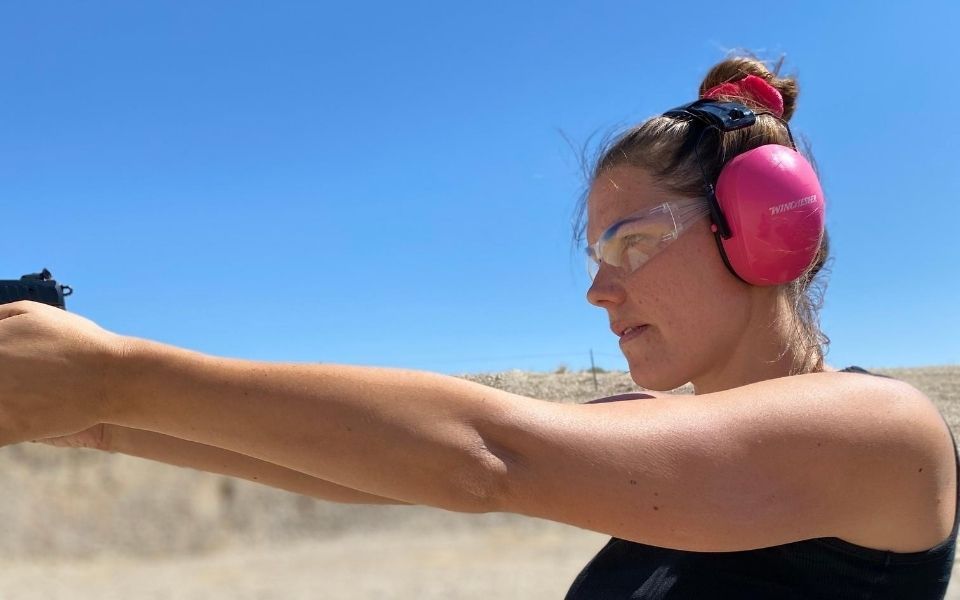 Just like we had discussed, she planted her feet shoulder width apart, checked over her shoulder for a nod from me that I was ready, and extended her arms with a firm grip on the pistol. She flipped off the safety, took a deep breath, and started to squeeze the trigger. It took several seconds before she fired, and she flinched once the bullet finally left the barrel, but she gritted her teeth and fired off several more rounds before engaging the safety and relinquishing the firearm. The worst was over! She had faced her fear and survived, so it was time to move on to the second phase: shooting suppressed.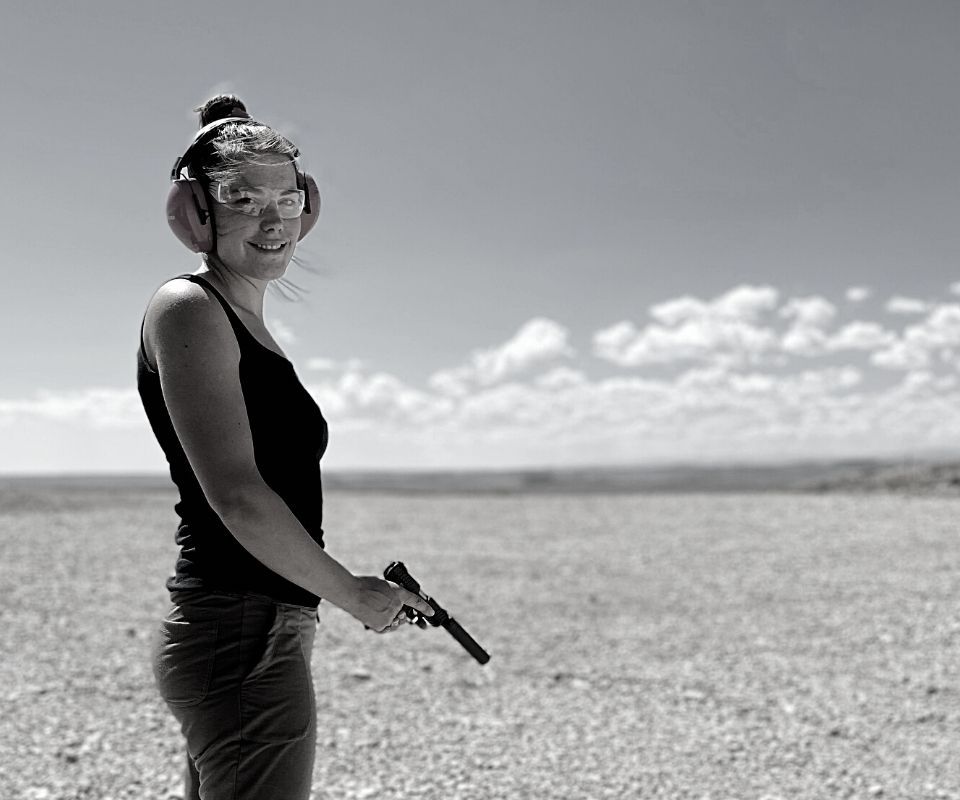 This time, I asked Priscilla to load the magazine for me as I connected the SilencerCo Sparrow 22 to the Ruger. I had her handle the unloaded gun to feel the difference in weight distribution with the suppressor attached, and then we stepped up to the firing line where I, once again, fired several shots first to show her the difference in noise reduction and what to expect. I could tell by her more relaxed stance that Priscilla was more comfortable with the quieter setup and her growing confidence. She emptied the magazine and agreed that she enjoyed shooting suppressed much more than her first experience without the Sparrow. So far, the morning was proceeding just as I had hoped.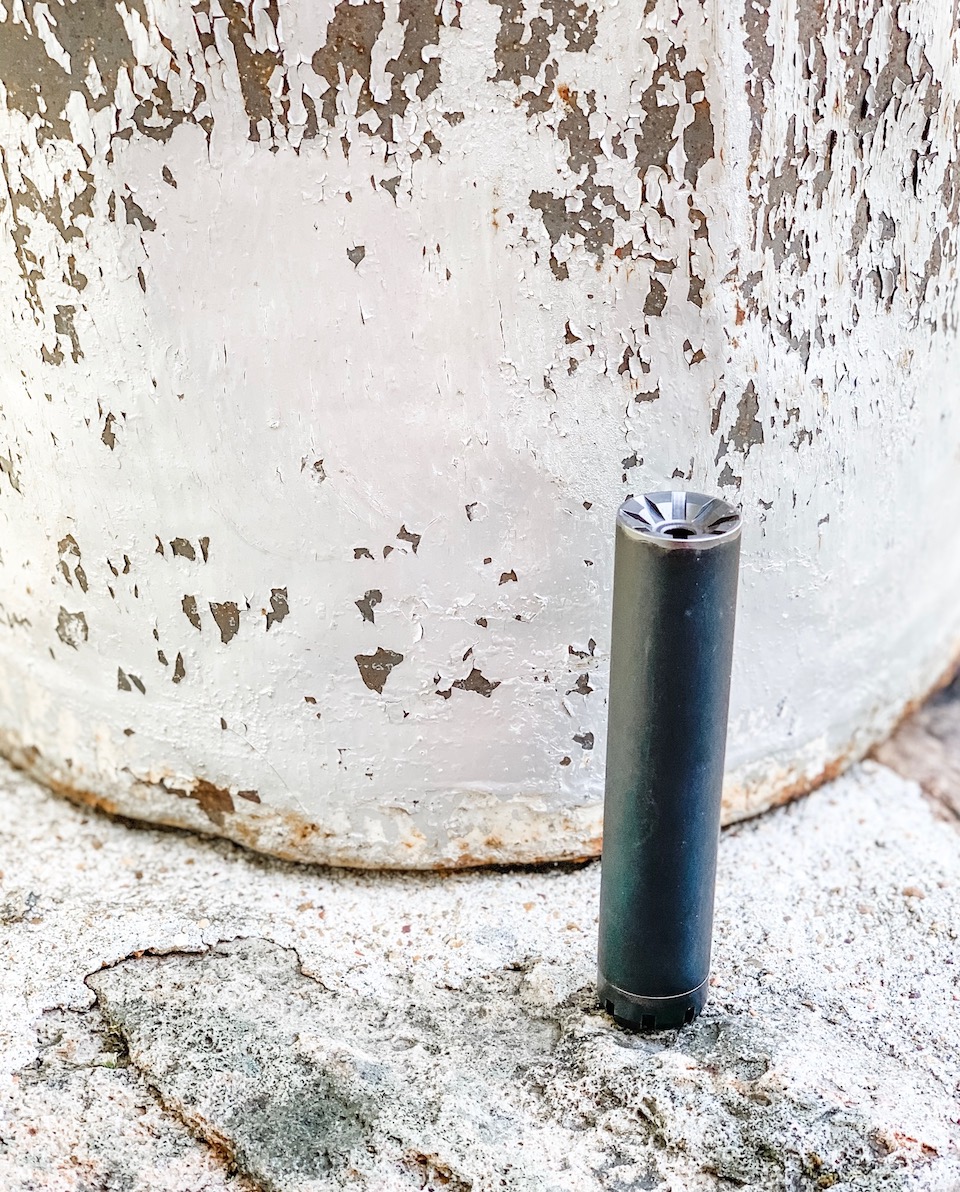 Time for the 'Big Gun'
For the third phase, I pulled out the Ruger 10-22 Tactical rifle. With the flash suppressor and light trigger pull, I knew that this would be a great option to end the day. By this time, Priscilla appeared comfortable loading the gun, chambering a round and shooting through an entire magazine. After I shot first (so she knew what to expect), I handed her the empty Ruger and she independently prepared it to fire. I knew right away that she was enjoying herself by the grin on her face. With its lightweight frame, zero recoil and minimal noise, this rifle is a lot of fun to shoot. I asked if she was ready to try some targets, and without hesitation, Priscilla made sure the rifle was safe, handed it over to me, and proceeded to place several pop cans in front of the backstop we had been using.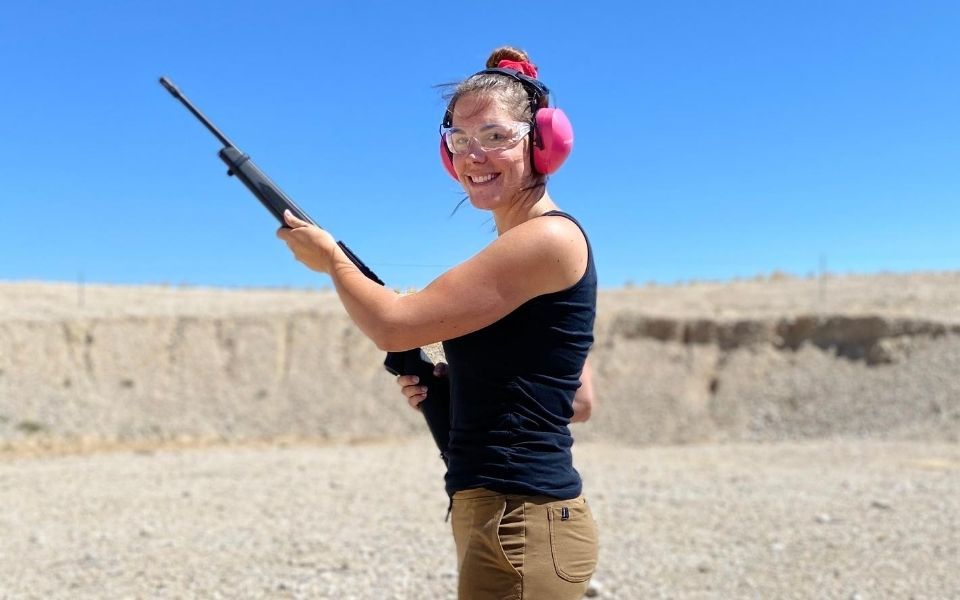 I had purposely left the scope off of the rifle, because I wanted to concentrate on her being relaxed with just the gun alone, so shooting with open sights was challenging at first. Up to this point, we hadn't been focused on aiming as much, so now I could see Priscilla's competitive nature emerge. We went through several magazines as she adjusted her shot placement to knock over the cans. It was an amazing experience to see her nervousness melt away as she became more comfortable with her newfound knowledge and training. When we were finished, she agreed that she definitely wanted to spend more time with the 10/22, which in turn would give her the experience and confidence needed to return to the handgun, suppressed or otherwise. I was so proud of her for facing her fear!
If you know someone with phonophobia, who is nervous around firearms, for whatever reason, and you get the chance to introduce her (or him) to shooting, please make sure you do all you can to make it a pleasant experience! Be patient, explain everything and go at his (or her) pace. Think through the location where you will shoot and the guns you will be using. Make sure that you focus on safety and education, and while it's always good to have a plan in place, be prepared to be flexible when needed. Make it easier for people to step outside of their comfort zones, and watch the magic happen!
The experience reminded me of a graphic I saw where the artist had drawn a circle and labeled inside of it, "Your comfort zone." Just outside of the circle was an asterisk titled, "Where the magic happens." Such a simple drawing, and yet so profound. When we face our fears, we often find moments of strength and growth we never realized were possible and so necessary.
Info about the Gear
Ruger SR22: $479.00
Ruger 10-22 Tactical: $359.00
SilencerCo Sparrow 22 : $450.00
Remington 22 Thunderbolt: $24.99 (40 grain, 500 rounds)
About Ashlee Lundvall

Ashlee Lundvall writes a blog titled "Redefining Life,"  that follows her rise from a debilitating injury as a teenager to Ms. Wheelchair USA in 2013. Her first book, "A Redefined Life," was published in February of 2016, and she is on National Pro Staff for Mossy Oak and the NRA's Disabled Shooting Sports committee. Ashlee is also the recipient of the 2017 SCI Foundation Pathfinder Award. Ashlee truly shines as a keynote speaker at outdoor industry and disability related events and conferences. She is passionate about mentoring newly injured patients, and loves to pass on her love for adapted outdoor recreation! View all posts by Ashlee Lundvall →