Coffee Filter Bats: For Your Scary Halloween Decor
This week's craft continues to prepare us for Halloween. Last week, we showed you how to make Spooky Bean Art, and this week, we present Scary Coffee Filter Bats. The inspiration for this craft came from WooJr.com. I had a ton of coffee filters and related supplies leftover from when I made these colorful coffee filter butterflies, so I adapted the step-by-step to use items I had on-hand. Continue reading for my take on creating this super fun and simple Halloween decoration.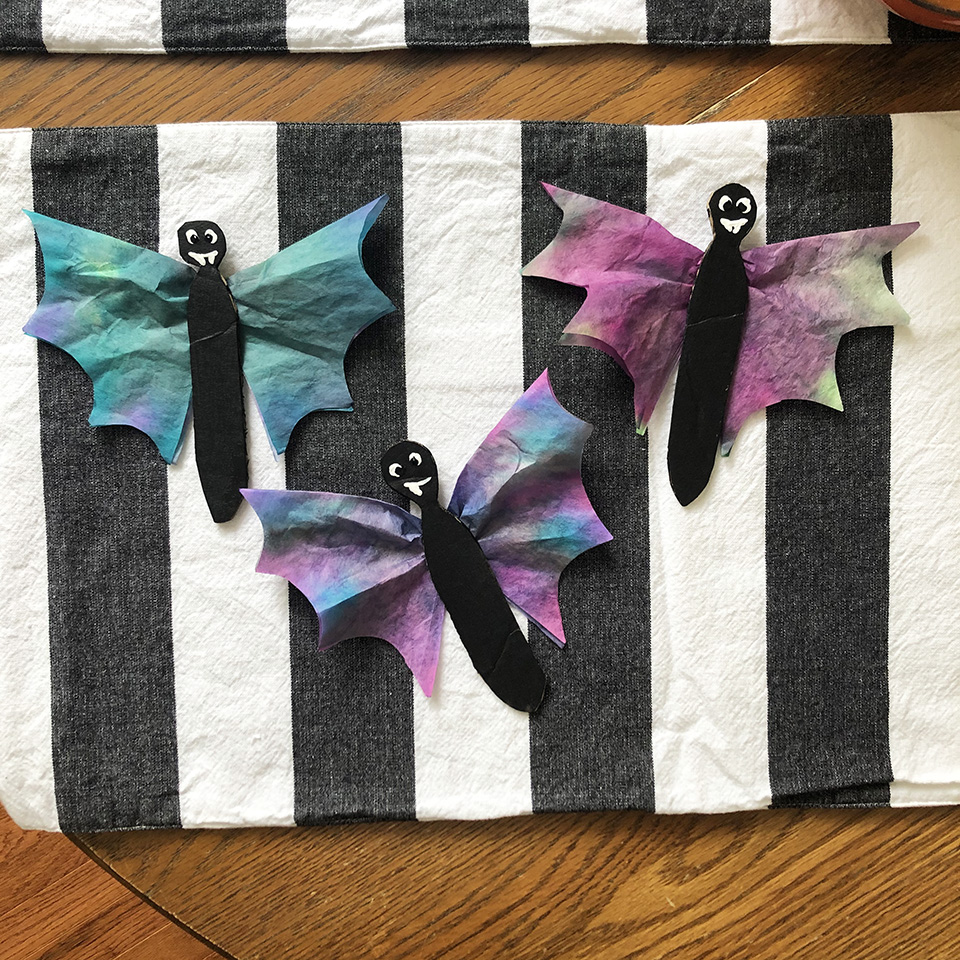 Coffee Filter Bats Materials List
You will need:
Washable markers – I used black, purple, and green colors
Cardboard
Coffee filters (1 per bat)
Acrylic paint – black & white
Paint brushes
Superglue
Water spray bottle
Wax paper/cookie tray (to protect worksurface)
Getting Started
WooJr.com recommends this genius tip – fold your coffee filter in 1/2 and color 1 side. This saves time, and the color bleeds through when you spray the filter with water. I worked on top of a cookie sheet to protect my worksurface from the markers.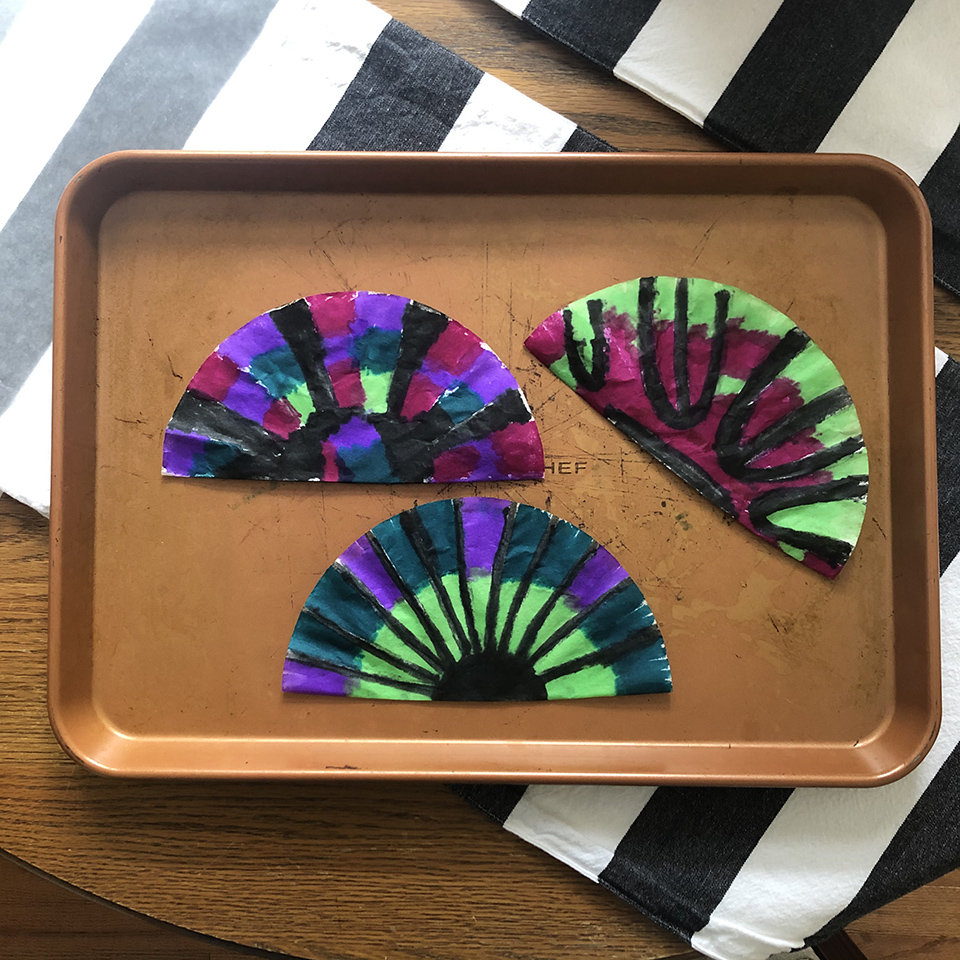 Spread out enough wax paper to place your coffee filters on top. Mist the coffee filters until each is fully saturated. I placed the filters on a cookie sheet while spraying, then transferred the paper to prepared wax paper, to dry.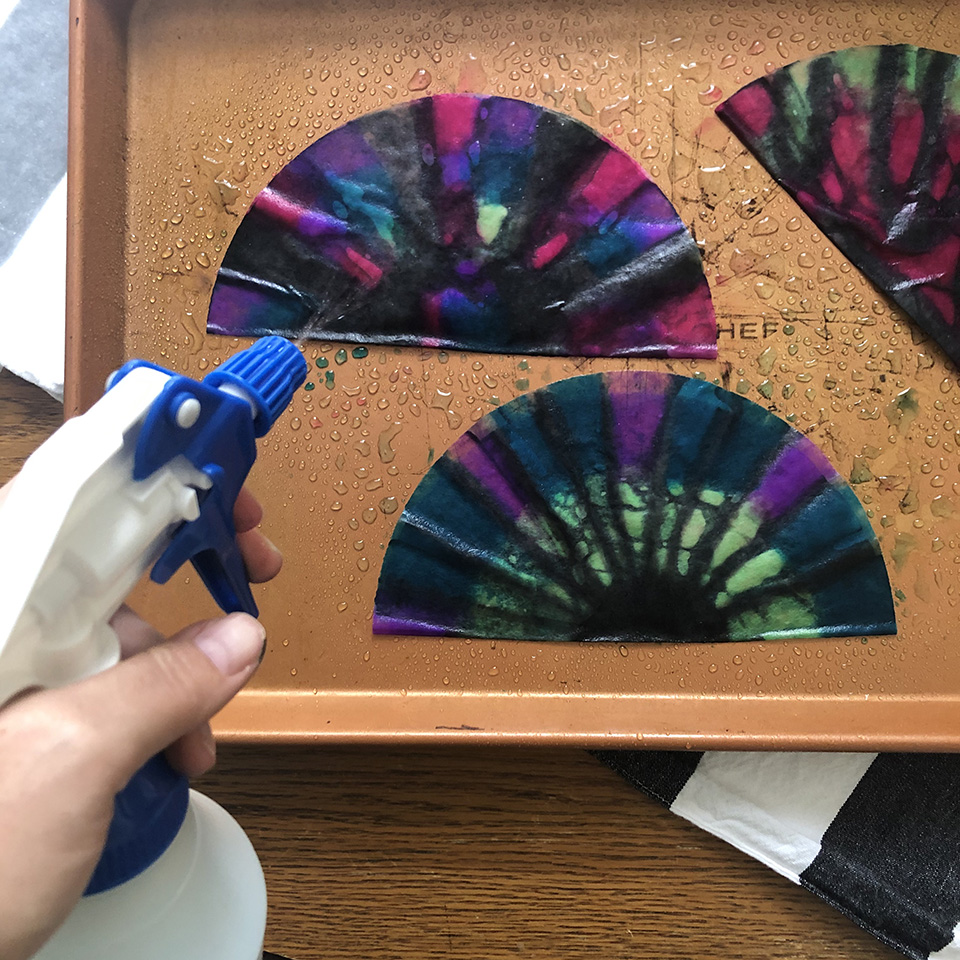 Unfold the coffee filters and place each on the wax paper. Allow each coffee filter to fully dry.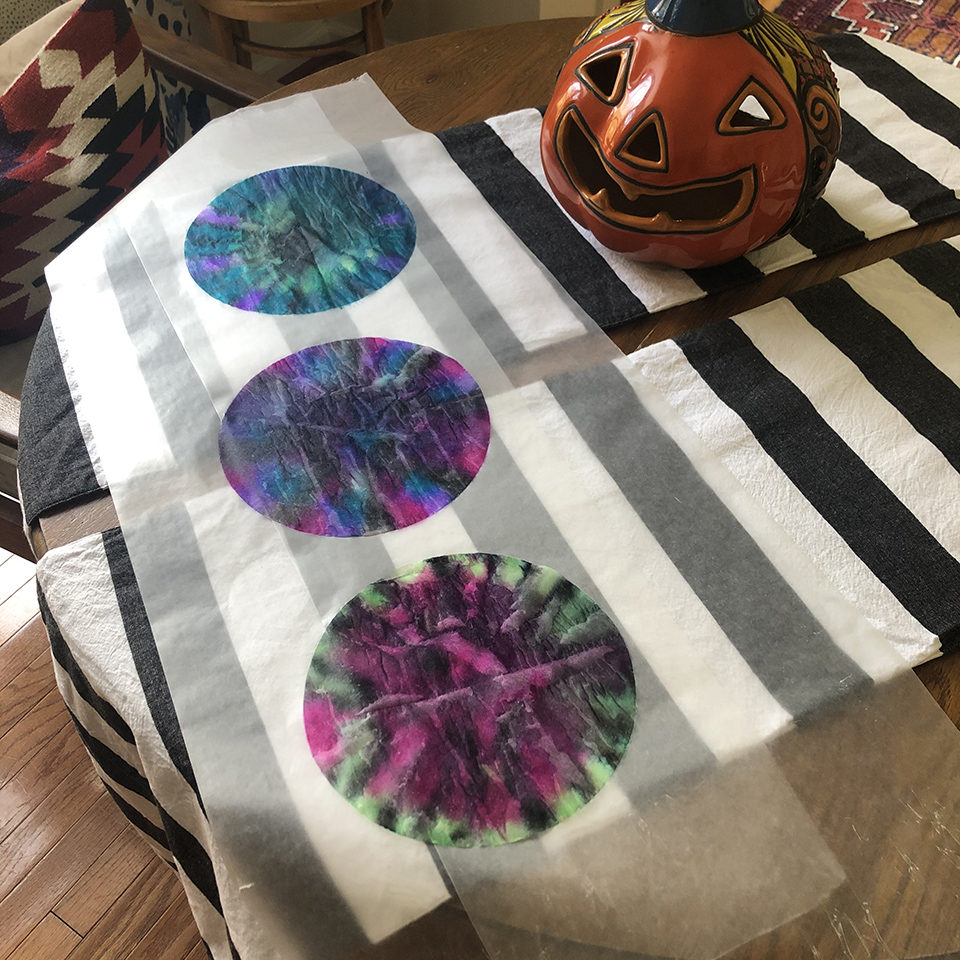 Fold each coffee filter into quarters. Cut scallops along the edge.
Unfold your filter halfway. Cut a slit 2/3 of the way up the center of each pair of wings, starting from the scalloped side.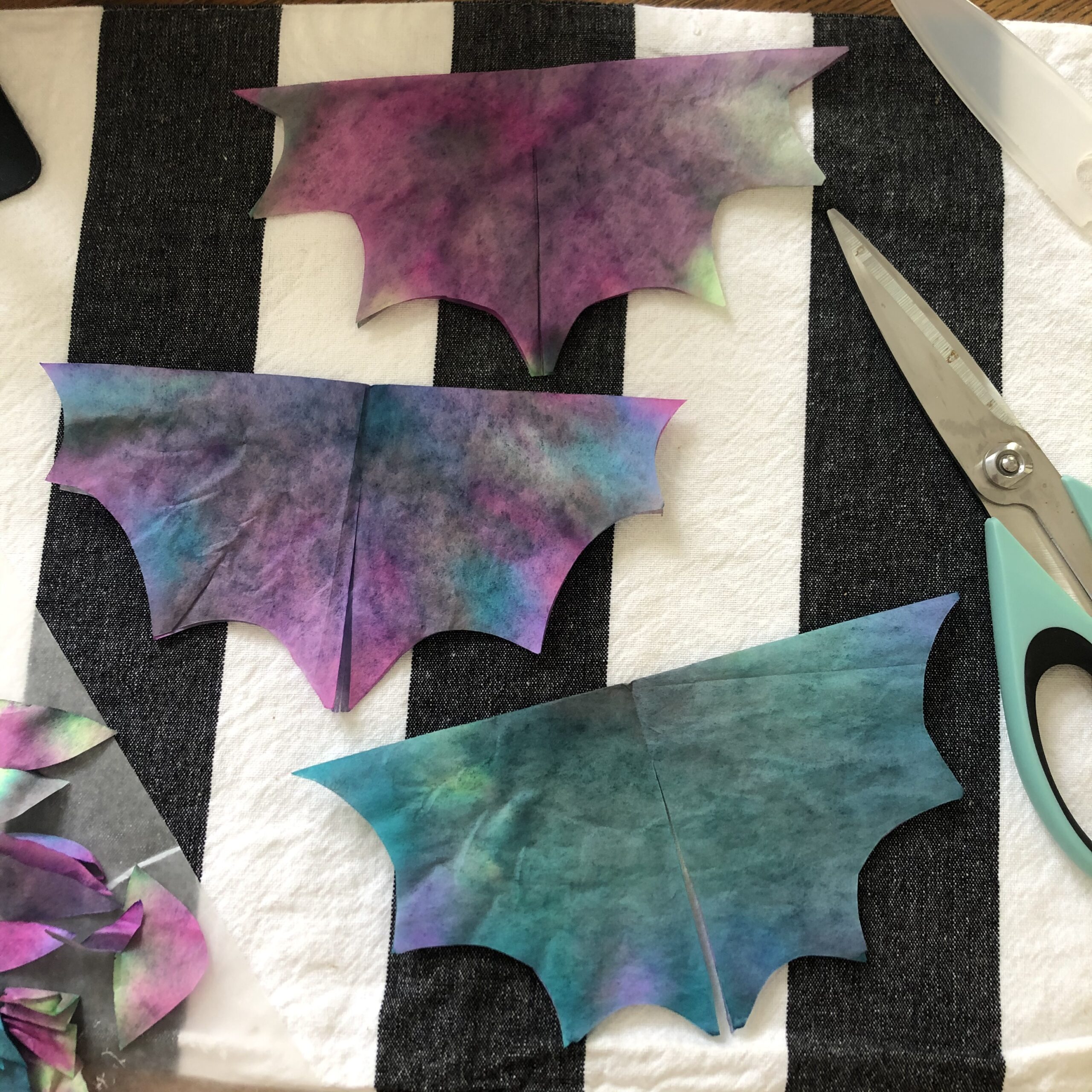 The tutorial I referenced suggests using a clothes pin for the bat's body. I didn't have any pins or pegs, so I cut my bat bodies from cardboard.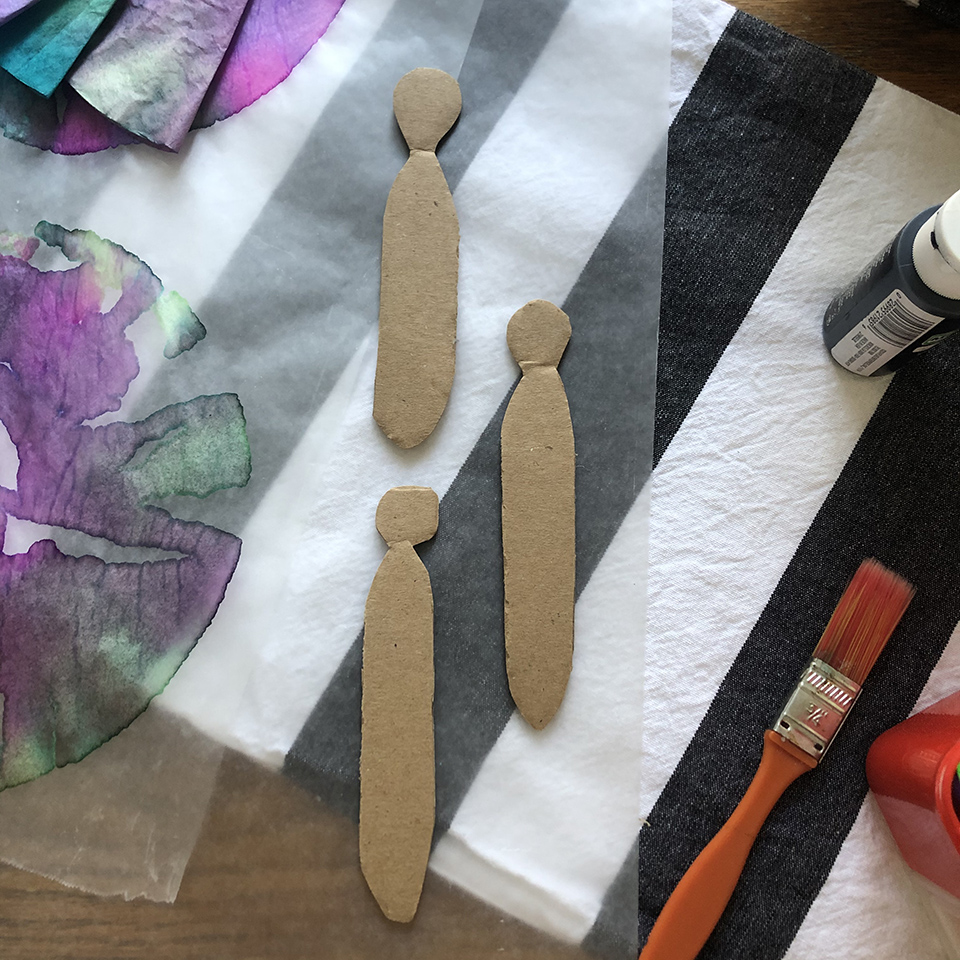 Whether you use clothes pins/pegs or create the bodies from cardboard, the next step is the same. Paint the bat bodies with your black acrylic paint (back and front). Use a fine-tipped paint brush to apply white acrylic paint and create eyes and a fang mouth for each bat.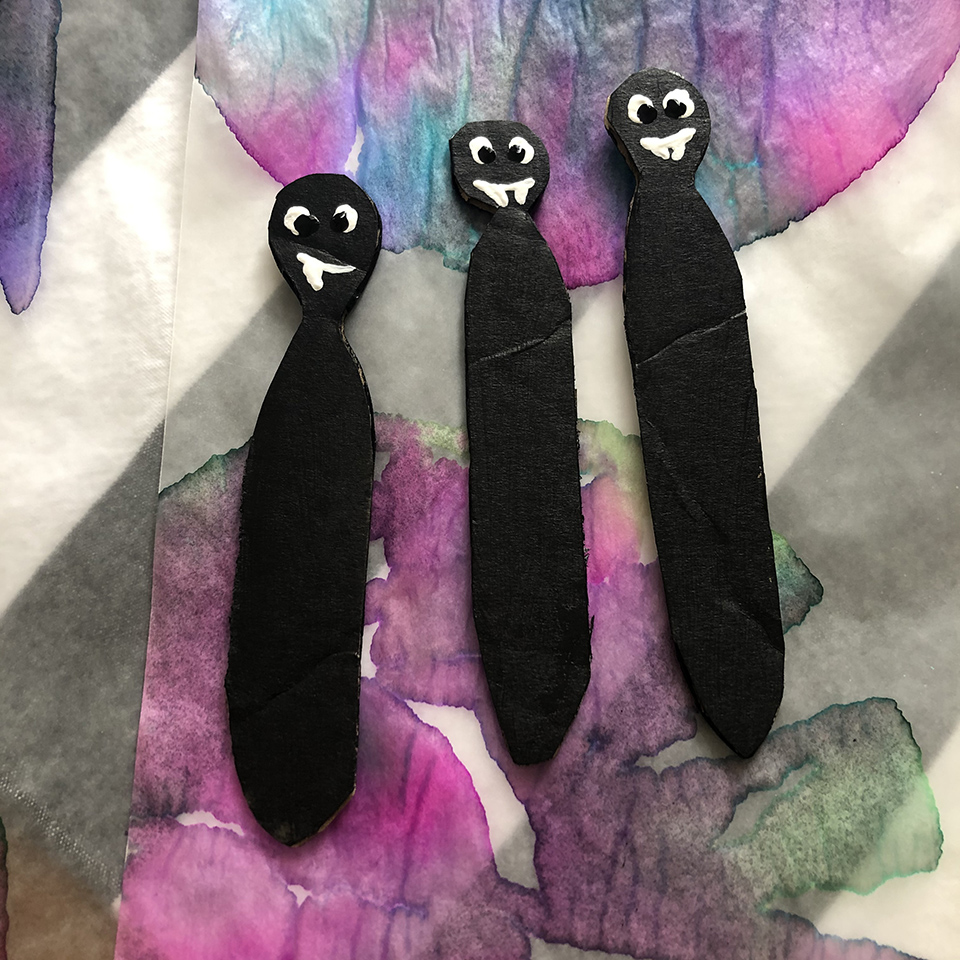 Pinch your bat wings and apply a small amount of glue in the center. Affix the wings to your bat body, taking care to not also affix yourself!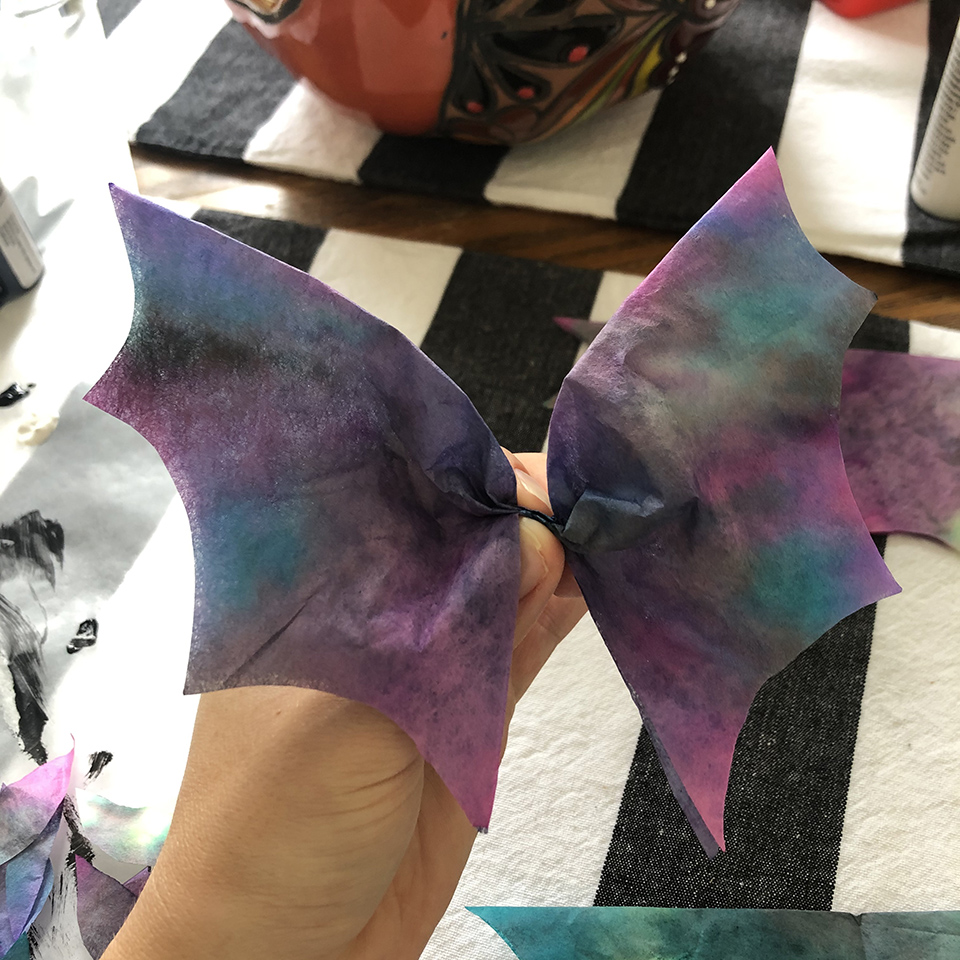 Allow the bats to dry fully before using them to decorate and bring on the Halloween spirit!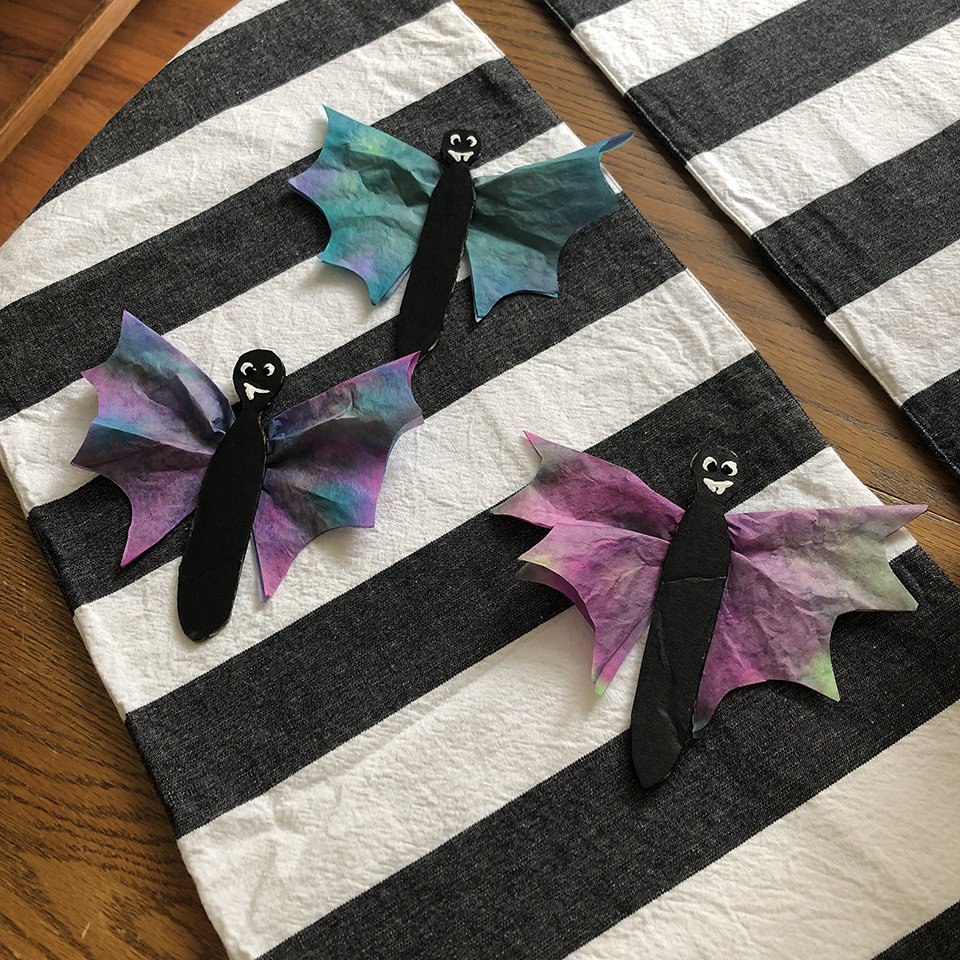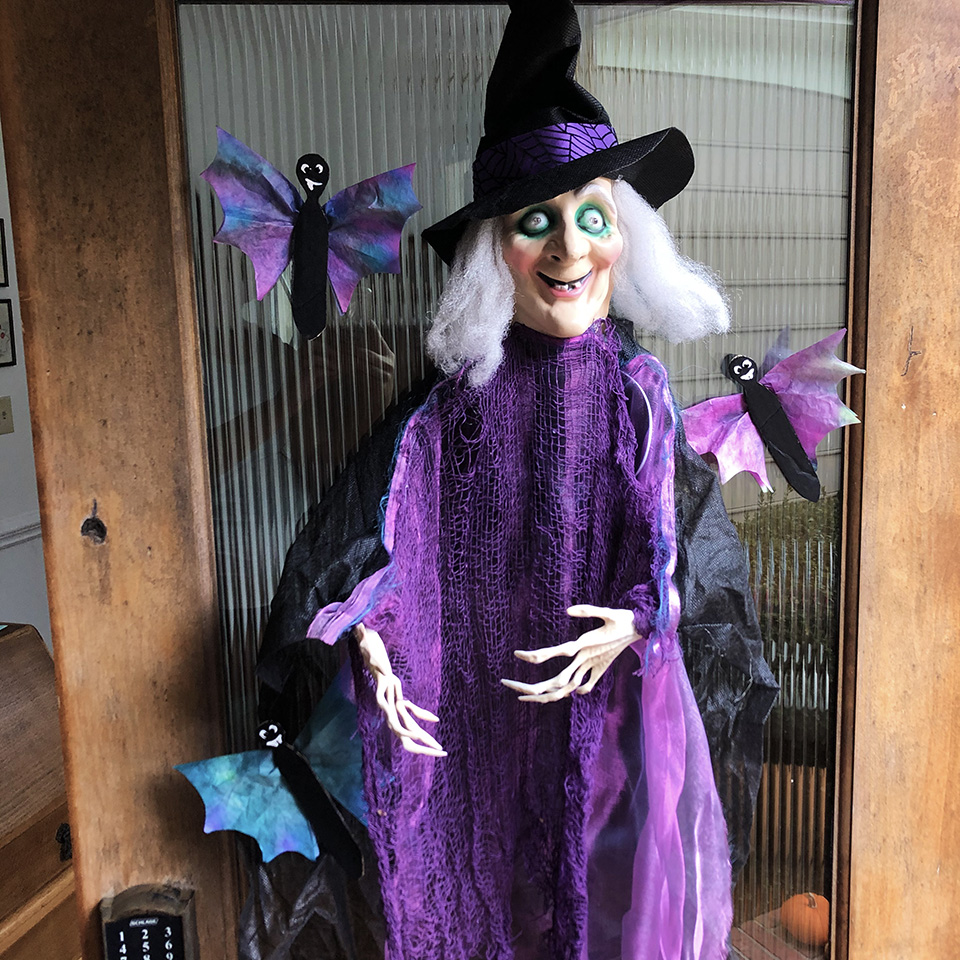 About Jackie Richardson

Jackie Baird Richardson is an interior designer, editor at The WON and avid junker. Watch for her design tips and occasional crafting ideas, bringing the outdoors indoors. View all posts by Jackie Richardson →