How to Make Your Own Lavender Linen Spray
Recently, the world of essential oils opened for me. I now wear an essential oil daily instead of perfume or other scents. So, when my friend told me she used a lavender linen spray – as we admired lovely little bottles at a craft fair filled with the delightful aroma – I thought I could do this project for myself. After all, the price ran about $12 for a small bottle of it.
Every spring, I visit a local lavender farm here in the Ozarks, Swank Lavender Farm. You can read about a recent trip at my other website, my travel blog called "The Accidental Ozarkian." My sister and I love to go out to the farm in June and cut lovely stalks of lavender. I then bundle the bunch, hang it upside down and dry it in my garage. I make the dried lavender into sachets, add it to flax bags and homemade soap and now, have made a batch of lavender linen spray from the essential oils from the farm.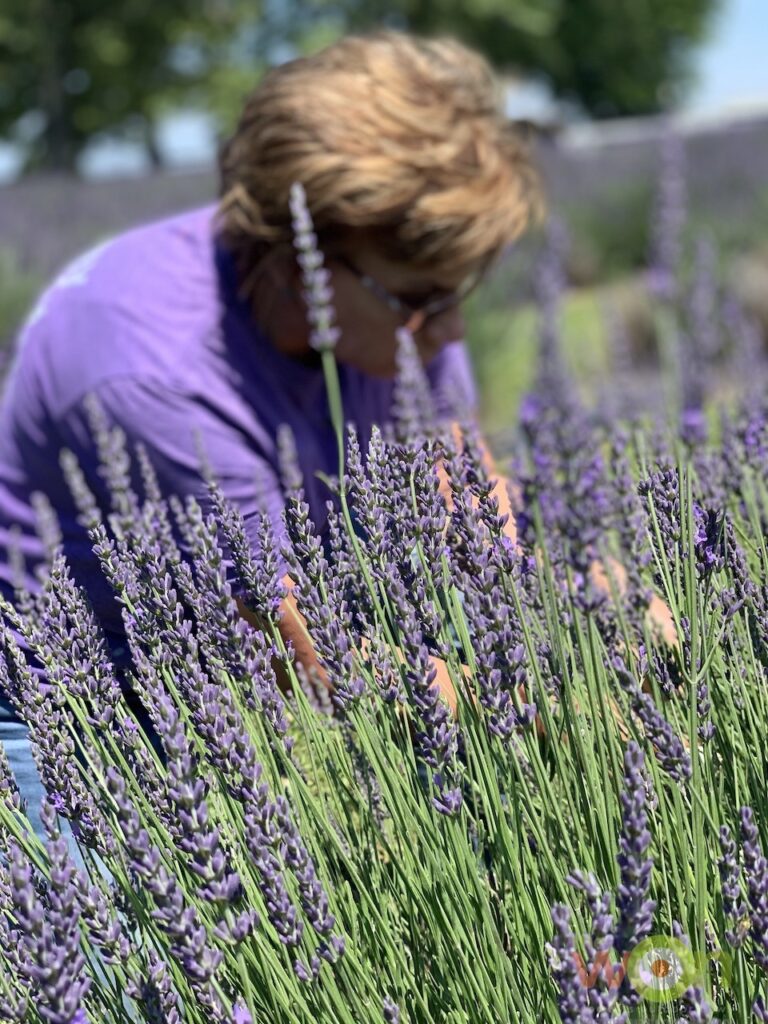 First of all, you have to love lavender, and I've read that whether you love it or hate it is a genetic thing. You're either wired for it or not. You can't force yourself to like a scent. Think about that for a minute. That's the reason that Bath & Bodyworks carries so many.
I happen to like lavender – a lot, from the color to the aroma. I also like the way my bed linens give off a slight scent of lavender when I crawl into them at night. My husband doesn't like lavender at all, so I don't spritz his side of the king-sized bed and he has never complained about my side giving him a headache, or that he can even smell it. But I can, and that's what I like about it. We don't use any scented laundry detergent or softener, so the lavender doesn't compete with any other aroma.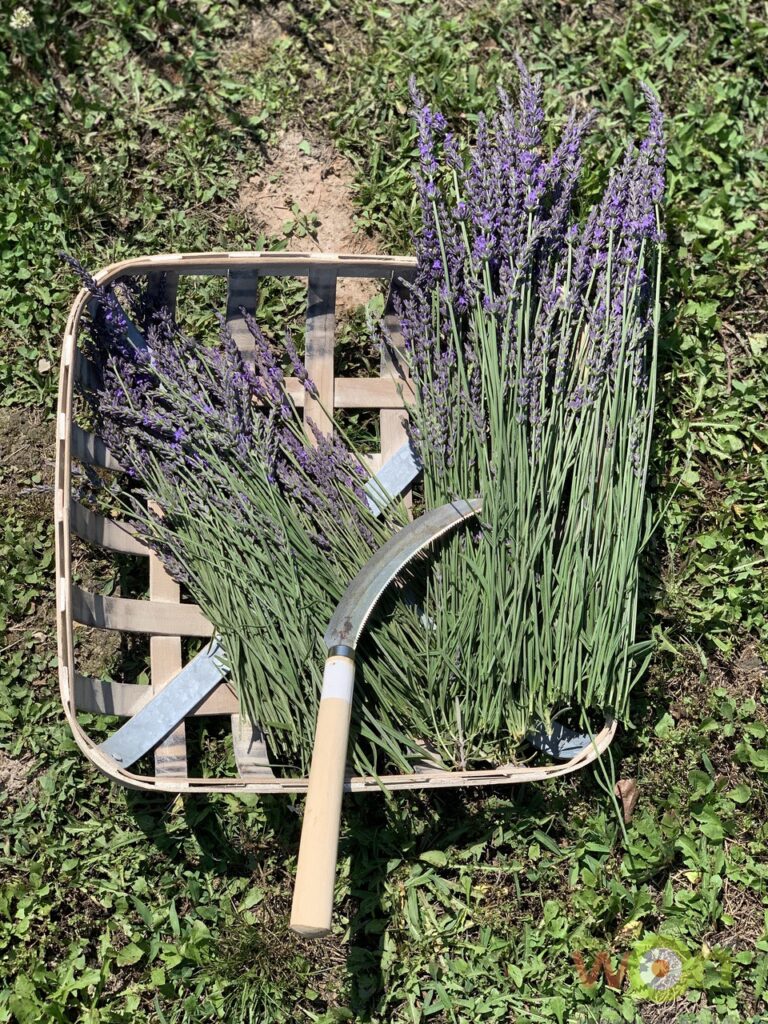 Lavender Linen Spray List
Gather the following materials: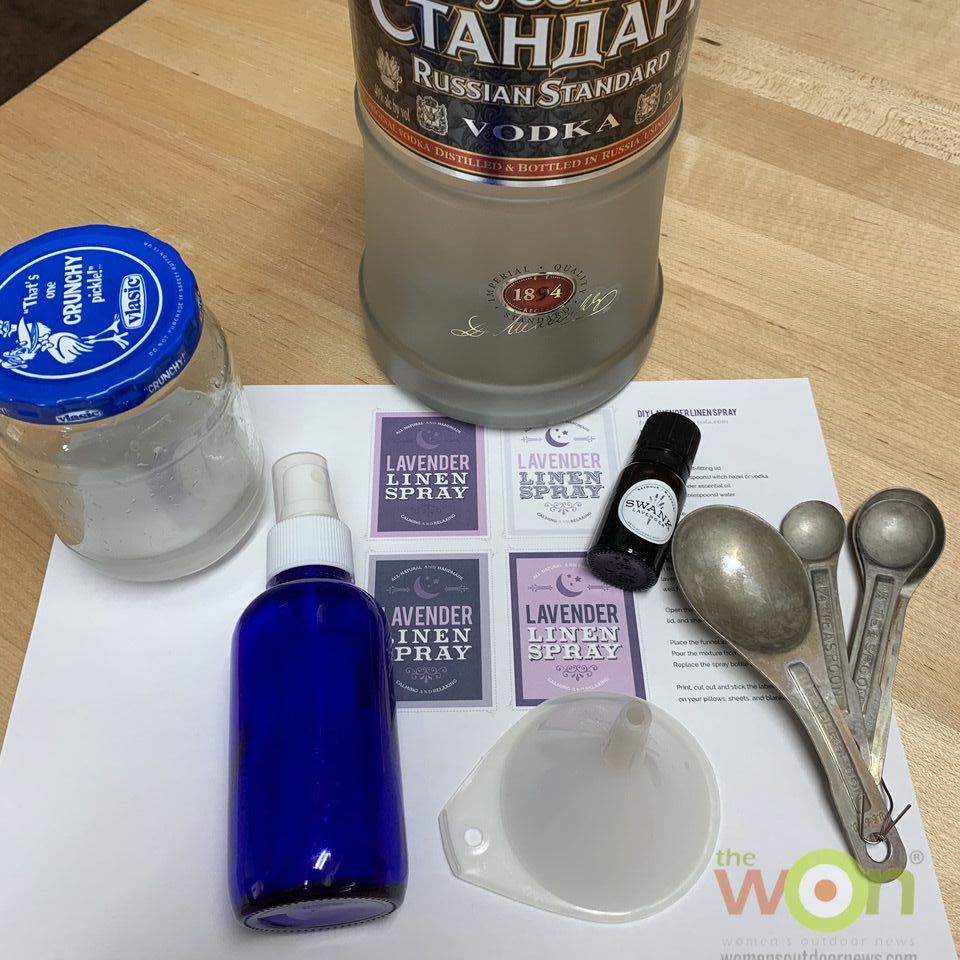 10 drops lavender essential oil
2 tablespoons vodka or witch hazel
Spray bottle
Measuring spoons
Tiny funnel
Mixing jar
6 tablespoons water
Lavender Linen Spray Instructions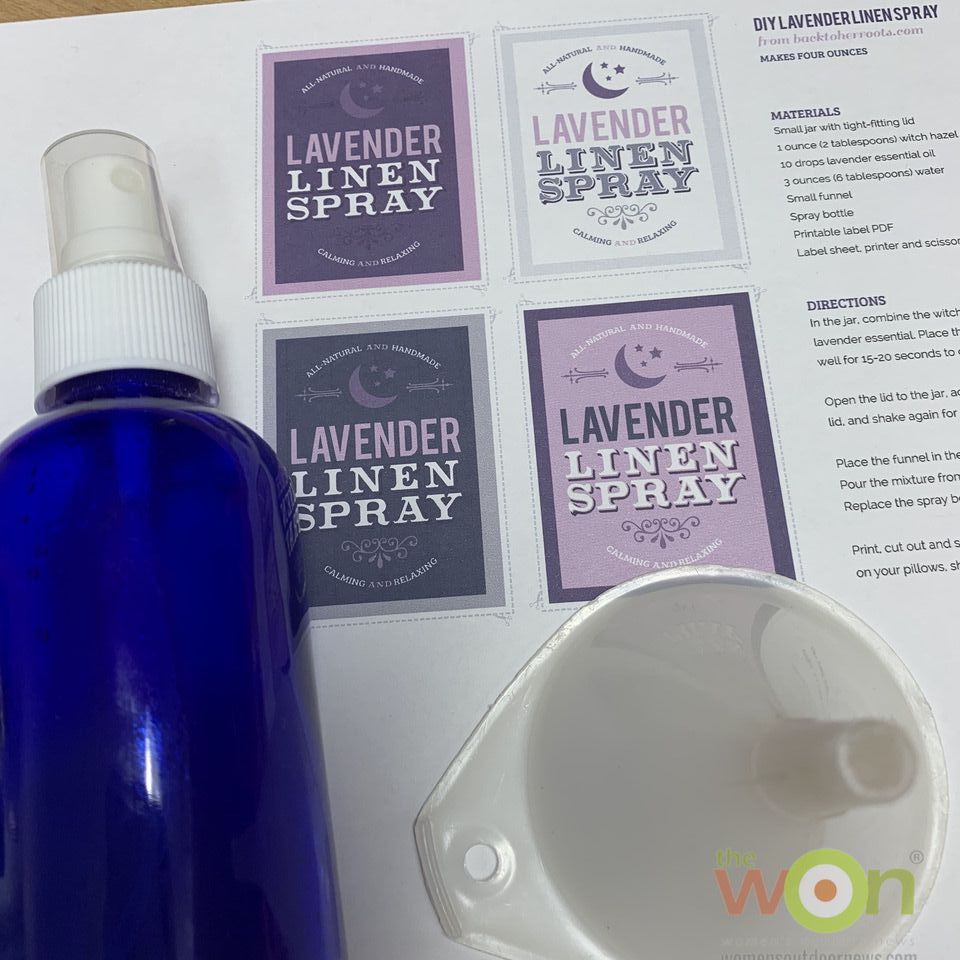 There are a lot of recipes for lavender linen spray out there on the Net, but I like this one. In fact, it even comes with a printable label for the bottles!
According to the directions from Cassie, at Wholefully, first combine the witch hazel or vodka with the oil in the jar, put the lid on and shake for a while (about 20 seconds). Add the water and shake again. Make sure the concoction doesn't separate. Pour the mixture into the spray bottle, using the funnel.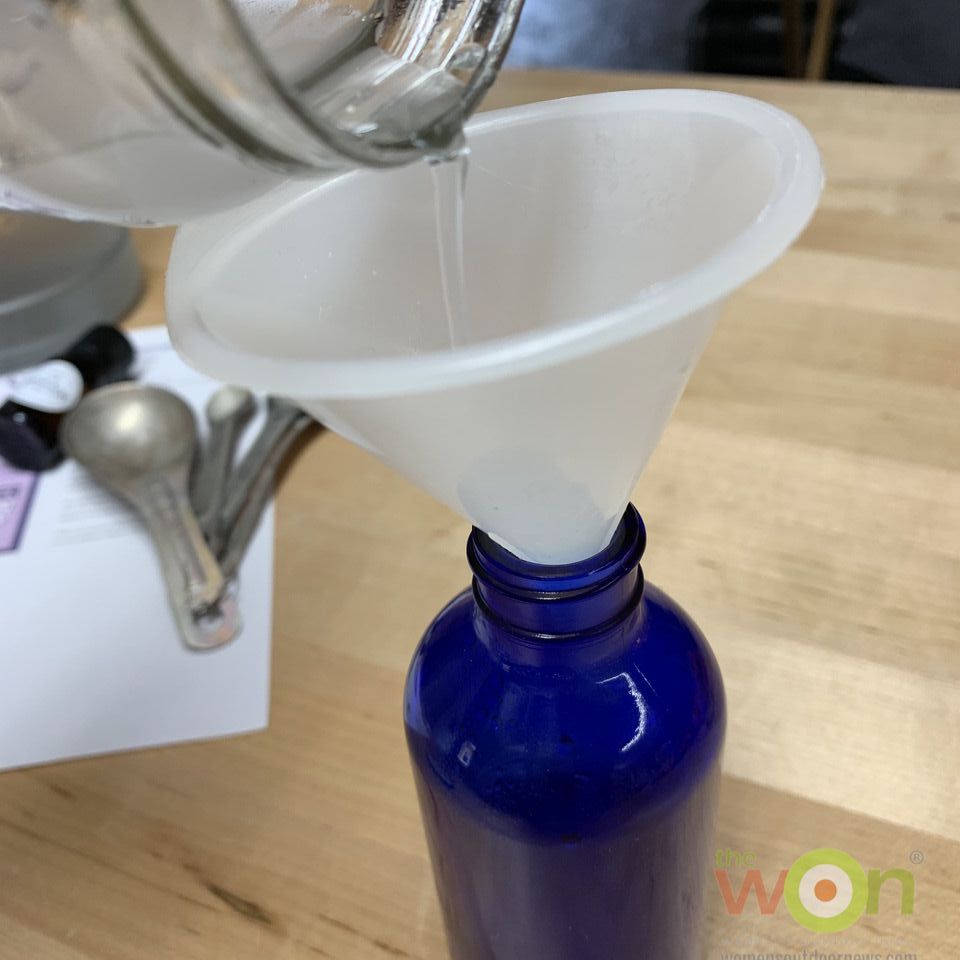 Lavender Linen Spray Final Product
If you print the labels, you can use either sticky labels or use packing tape over the label on the jar (says Cassie, again).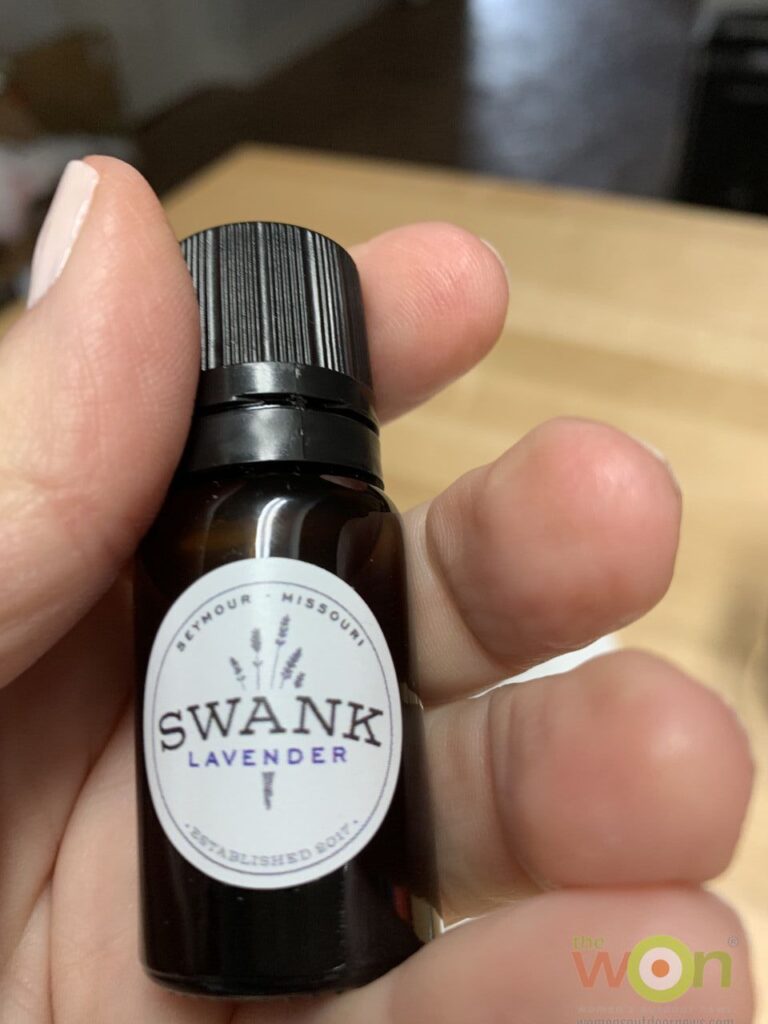 If you are adverse to the scent of lavender, you may want to consider these scents:
Sandalwood
Eucalyptus with spearmint
Bergamot
Orange
Grapefruit
Ylang ylang
Chamomile
Marjoram
Geranium
Frankincense
Rosemary
Peppermint
Lemon
Orange
Tea tree
Tiffany, over at "Don't Waste the Crumbs," even breaks down the reasons to use certain scents, which is instructive.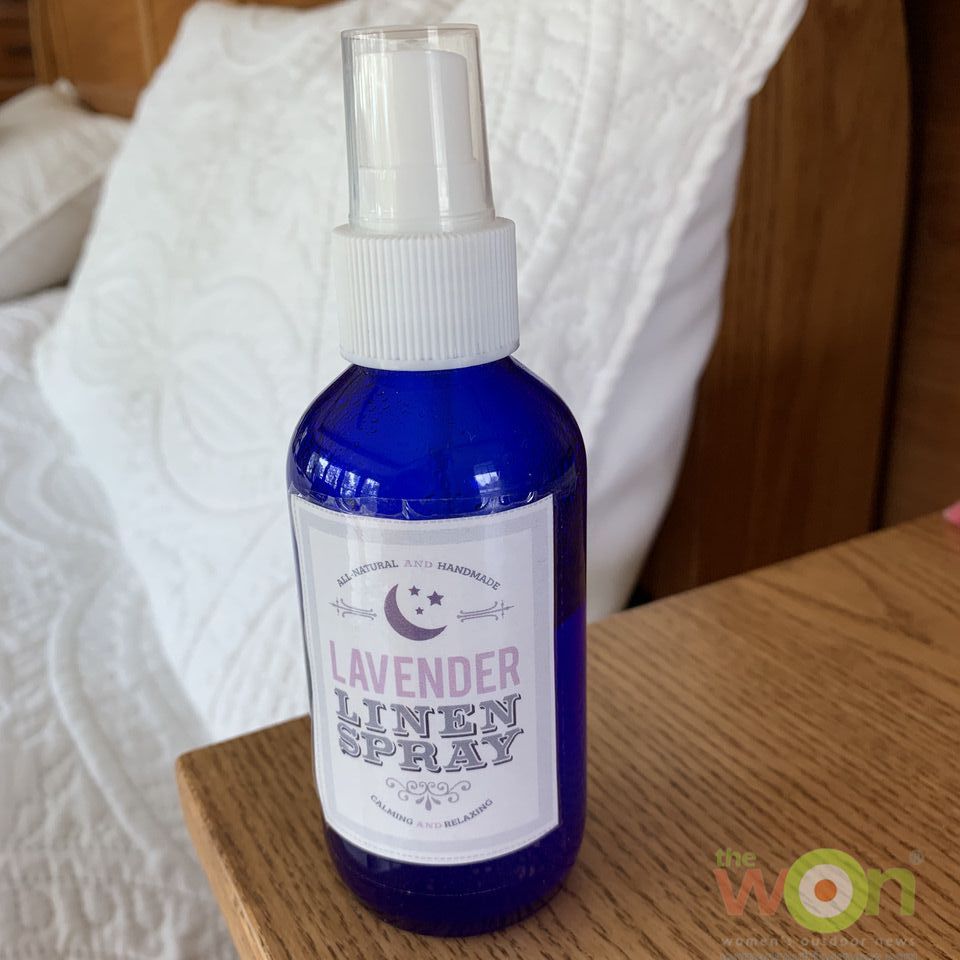 For me, I'll go with lavender any day – for its calming effects. Feel free to contact Logan at Swank Lavender Farm, to get the lovely essential oils they make from their homegrown lavender.
About Barbara Baird

Publisher/Editor Barbara Baird is a freelance writer in hunting, shooting and outdoor markets. Her bylines are found at several top hunting and shooting publications. She also is a travel writer, and you can follow her at https://www.ozarkian.com. View all posts by Barbara Baird →