Syren USA's Chelsea Davis: Tips for Duck Hunting
We ran a profile on Syren pro-shooter Chelsea Davis back in 2015. She's still shooting Syren shotguns — which says something about the quality of the products — and she continues to duck hunt with the Syren XLR5 Waterfowler. In fact, she plans trips for women so that they can get introduced to the wonderful sport of waterfowl hunting, so we asked her for some tips for duck hunting.

Sponsored by Syren USA
Also, since that last post, Chelsea is now an FFL dealer who helps women find the right shotguns to suit their needs, and she's the only Syren dealer in Louisiana. Chelsea also earned NRA and concealed carry firearm instructor status since we last talked – all this while she holds down a full-time job in medical sales.
As her winnings attest, Chelsea is deadly with her shotgunning skills — whether on the competition field or in a duck blind.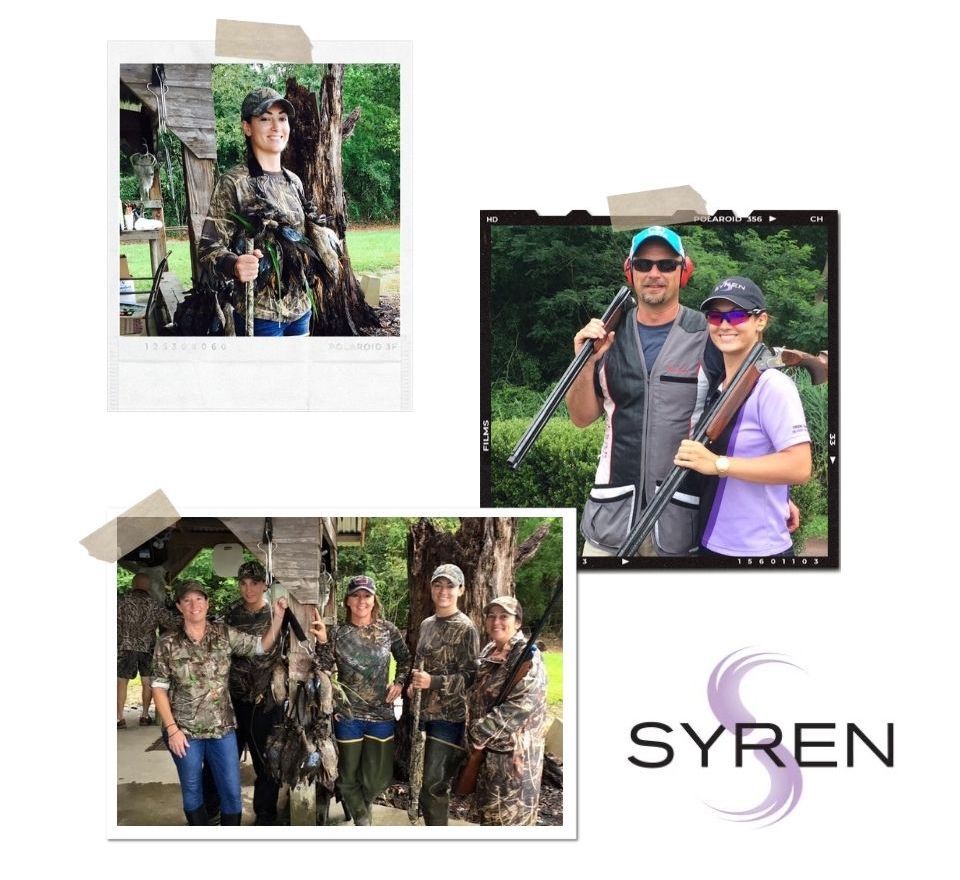 As we suspected, Chelsea is an organized duck diva, and this is what her checklist looks like for a duck hunt:
Shells
Shotgun (Syren XLR5 Waterfowler – 12 gauge)
Gun case
Binoculars
Boots or waders
Camo hat or beanie
Camo jacket
Camo shirt
Wool thermals
Wool socks
Gloves
Hand and toe warmers
Camo face mask or neck gaiter
Insect repellant (mosquitos are horrible down here)
Waterproof bag/box
Toilet paper (just in case!)
Knife or multi-tool
First aid kit
Hunting license
Phone and backup battery
Bottle of water
Snacks
Chapstick (Burts Bees please!)
I don't bring duck calls because I'm blessed enough to hunt with people that actually know how to use them!

Tips for First Time Duck Hunters
As for any tips that she might have for duck hunters, she writes, "Use a gun that fits you! Hence the reason I shoot a Syren. Also, use shells that won't knock you over backwards! I hunt with 2-¾-inch shells regularly. You don't have to use 3.5-inch shells to take down a duck. (Bad gun fit + powerful shells = ouch.)"
Chelsea added, "We are women. We have different needs than men, so do what works for you in order to have a fun and pleasurable hunt."
Discover more about the fine line of shotguns for women from Syren USA.
About Barbara Baird

Publisher/Editor Barbara Baird is a freelance writer in hunting, shooting and outdoor markets. Her bylines are found at several top hunting and shooting publications. She also is a travel writer, and you can follow her at https://www.ozarkian.com. View all posts by Barbara Baird →