Gal Gab: 6 Questions for Barb Carey, Founder of Wisconsin Women Fish
We've known of this woman and what she's been doing for several years and we're delighted to feature Barb Carey as our "Gal Gab" profile of the month. Barb is the founder of Wisconsin Women Fish and the Woman Ice Angler Project. So, yes, she loves to fish! Barb has been producing fishing events for women since 2003. She especially plans outings for women in the Wisconsin Women Fish organization, a membership based group. Barb also is a United States Coast Guard captain, and loves to show women how to navigate their own boats on lakes and streams. Besides all this activity, she also finds time to write (award winning, too!).
Getting to Know Barb Carey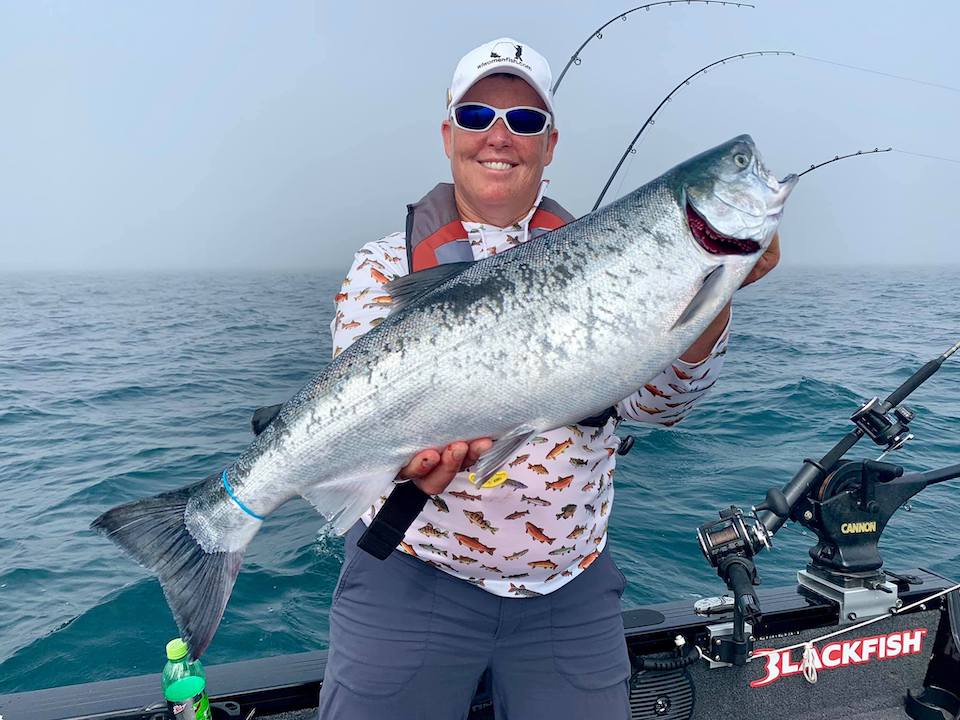 1. Describe a typical day in your work life.
With my job, there is no such thing as a typical day. Most people think I spend my work days fishing, but most of the time, I am on the phone or the computer planning events, writing, keeping up with social media content or dealing with gear.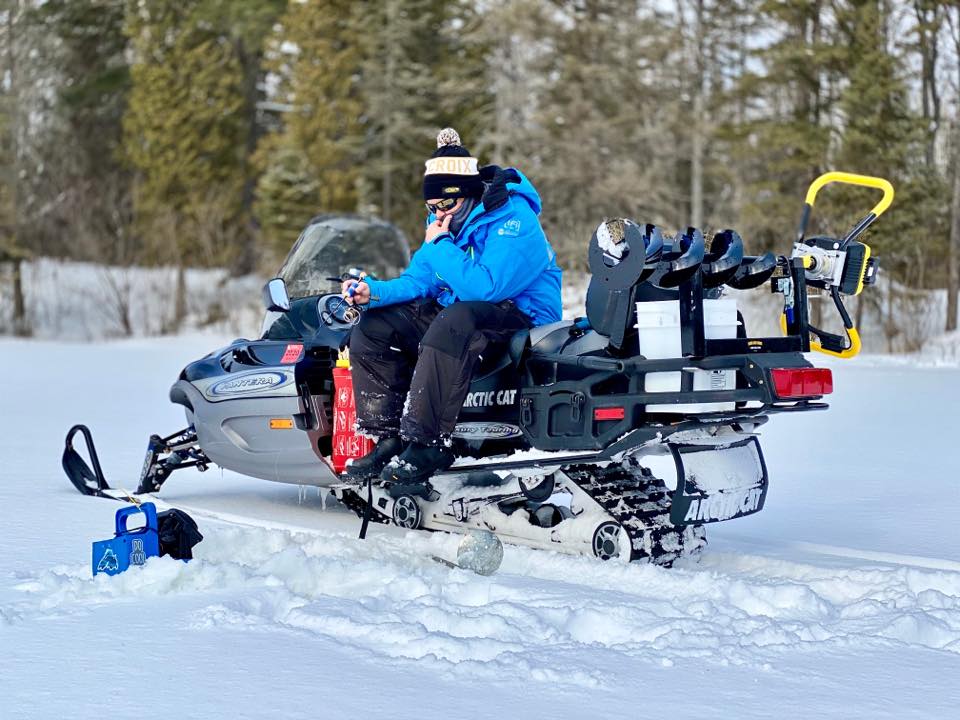 2. #1 piece of advice you would give other females who want to break into the industry?
Be authentic. Own what you know and don't try to be someone you are not. You are not competing against other women, so no need to claw your way to the top. Get a thick skin, because the bigger you get, the more people will say things about you that are hurtful. Help others along the way.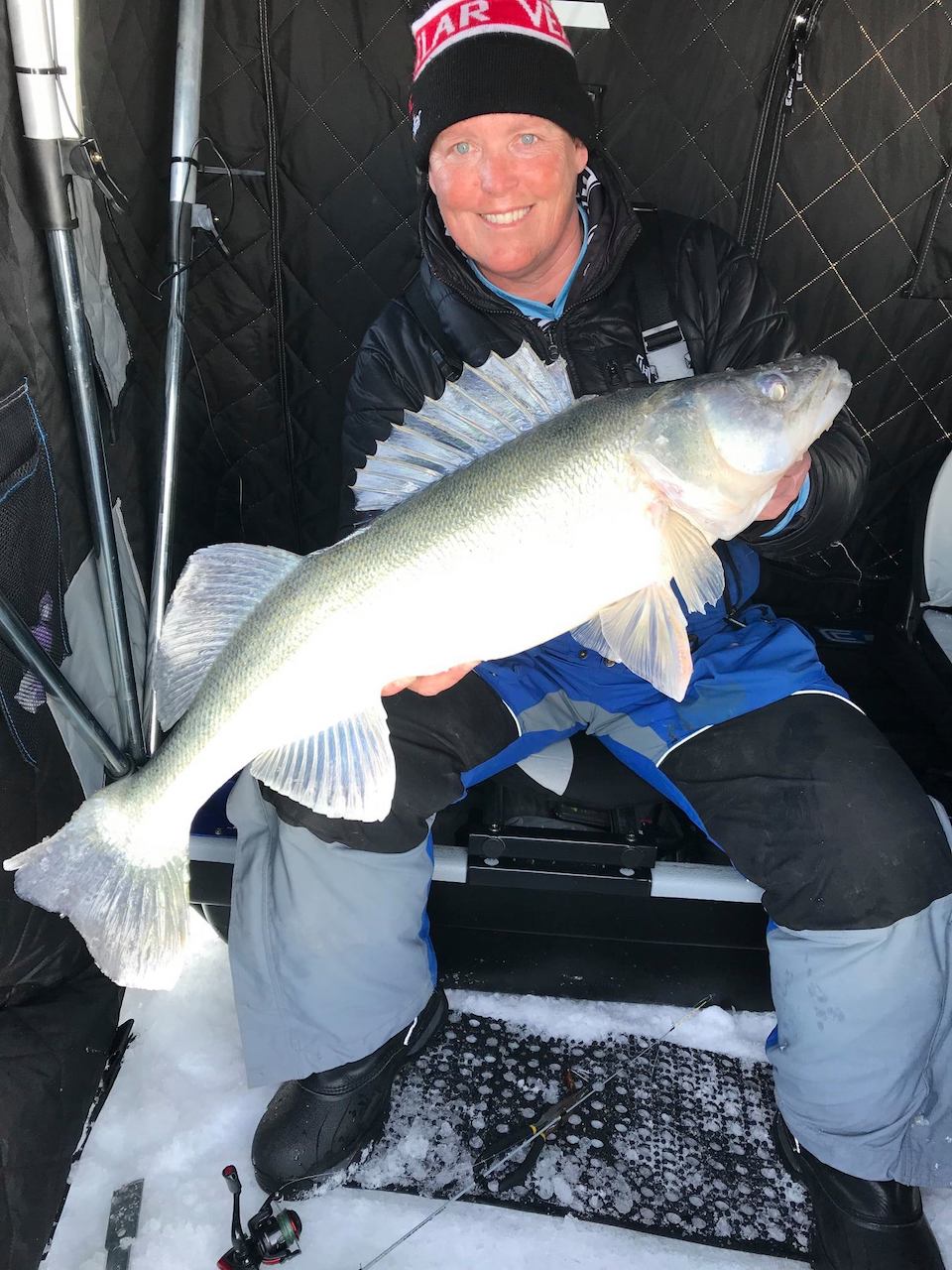 3. What motivates you?
My work in the industry has never been about getting likes or followers. In fact, that is my weakness. I create events that have an atmosphere that ALL women are welcome, and each has something to offer. Team building and challenging yourself creates a sense of accomplishment and self confidence that carries through into the rest of your life. To see women walk away from an event and feel taller, walk with more confidence and continue to have supportive friendships that really improve the quality of their lives is what keeps me working so hard.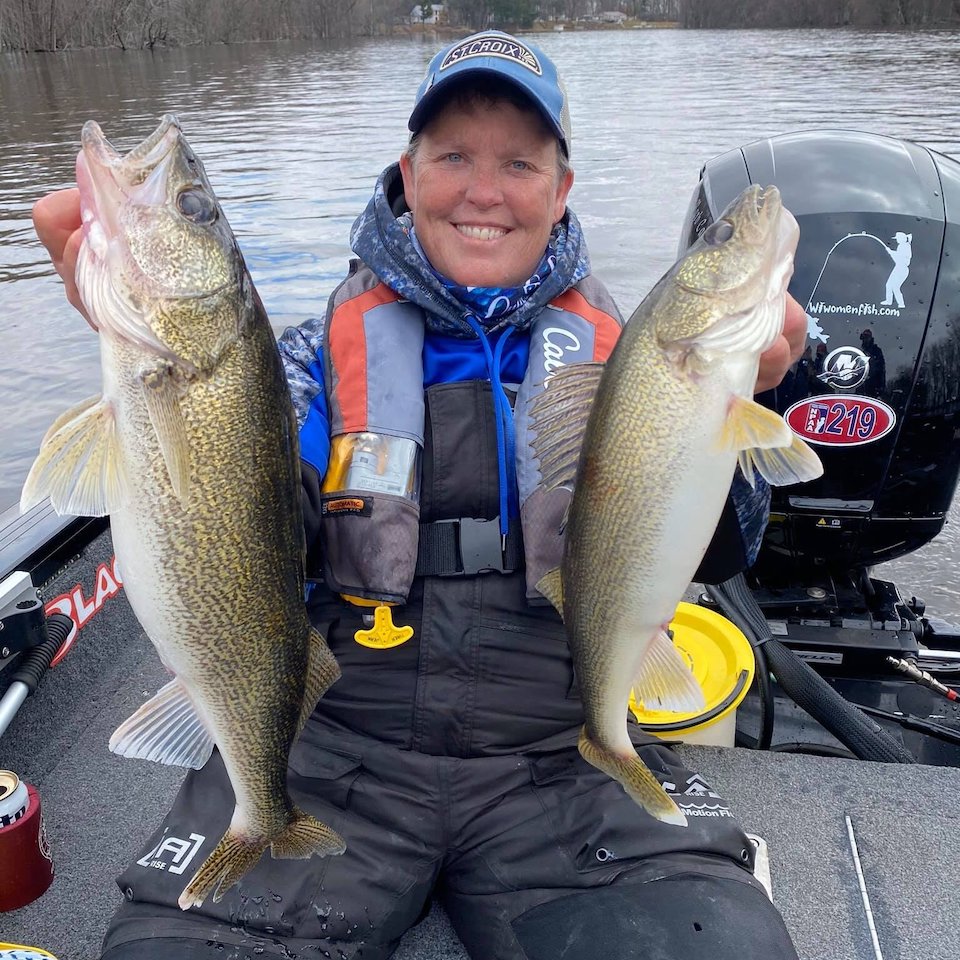 4. Most unexpected thing you've learned, while working in this industry?
For 20 years I worked in helping professions. Both as a nurse and as a police officer. I truly feel I have changed more lives while working in the fishing industry than either of those other 2 combined. That was unexpected.
5. Favorite product in the outdoor market right now
Gosh, there are so many. In the summer, my boat is my security blanket and I hate leaving home without it. It is a 1875 Crestliner Raptor and I can fish rivers or chase salmon in Lake Michigan. In the winter, it's my jig rod and Vexilar [fish finder].
6. Let's have some fun … what weapon would you use to battle a giant?
I would use kindness. Many big tough giants, are really wounded inside and need support and someone to talk to. Even the toughest looking person on the outside, can feel vulnerable and alone on the inside.
Learn more about Wisconsin Women Fish.
About Barbara Baird

Publisher/Editor Barbara Baird is a freelance writer in hunting, shooting and outdoor markets. Her bylines are found at several top hunting and shooting publications. She also is a travel writer, and you can follow her at https://www.ozarkian.com. View all posts by Barbara Baird →