Catching Up with World Champion Duck Caller Lana Van Winkle
Lana Van Winkle doesn't let the dust settle on her duck calls, or anything else. Even though 2020 turned out to be a year with no duck-calling competitions, this world-champ continued practicing – for real on duck hunts. We thought you'd like to know more about what Lana has been doing and why, and find out how you can follow her adventures outdoors.
The WON: When someone asks you what you do, what do you say?
Lana Van Winkle: I work full time at a chemical company as a computer-aided drafter. My free time and vacation is spent either outdoors, or something to do with the outdoors in some capacity. Depending on what season it is determines what I will be doing. In the spring, I am either bass fishing or turkey hunting. In the summer, I am practicing and competing in duck calling competitions and shooting 3D archery. The fall find me typically bow hunting whitetail. During the winter, I'm duck hunting. I'm also involved with my local chapter of NWTF and I serve on the board for our local shooting range.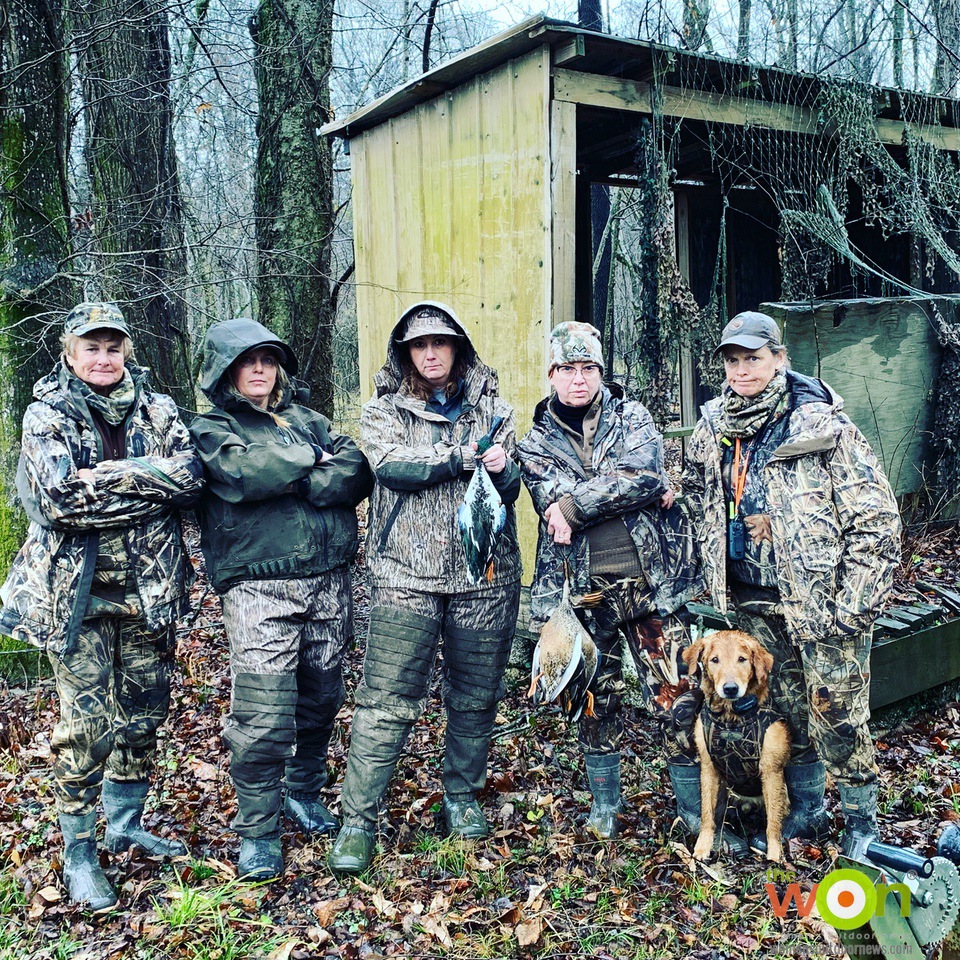 The WON: What's your background in the outdoors?
Lana Van Winkle: My family are generation farmers. They used to row crop farm and raise cattle. Nowadays they just raise cattle. I have always been outside a lot. I enjoyed riding horses or 3-wheelers in my younger days. I loved fishing in my grandpa's pond and checking cows with both of my grandpas. I have always had a passion to hunt – even though my family were not big hunters. I did not start hunting until I was in my 30s. Through advice from experience hunters and a lot of mistakes made of my own, I have become an accomplished hunter. Of course there is always more to learn. You never quit learning.

The WON: You do it all, but do you have a favorite hunt?
Lana Van Winkle: My favorite things to hunt are whitetail deer, turkey and ducks – in that order. I'm always up for new hunting or outdoor adventures. In the last few years, I have found a new passion in bass fishing. So at this stage in my life, I would have to say bowhunting whitetail and bass fishing are my two favorite things to do.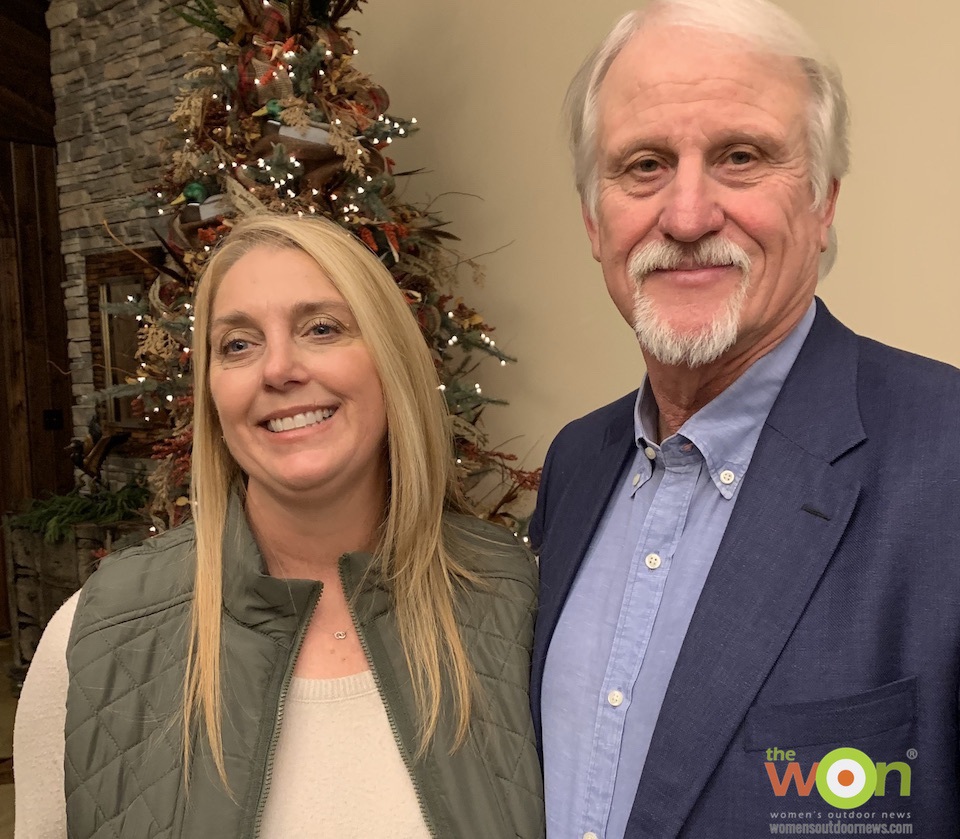 The WON: The duck calling thing — please walk us through how that morphed into you becoming the world champ.
Lana Van Winkle: My journey with duck calling began on a hunt with a woman who eventually became one of my best friends, Crissy Springer. She was representing a magazine called "Women Hunter" at the time and was one of the original founders of Babes, Bullets and Broadheads. She was holding a women's-only duck hunt near where I live.
I signed up, had a great time and had finally made a female friend who loved to hunt. I went on a couple more duck hunts with that organization and with some other individuals I knew. I really enjoyed duck hunting, but knew that I would like it even more if I could participate in the calling. Some friends of mine encourage me to attend classes at Echo Calls. Rick Dunn, owner/founder of Echo Calls, held duck calling classes during the summer. I got my first duck call, which happened to be an Echo Timber call, and begin driving to Beebe, Arkansas, every Tuesday night.
Over the course of the summer, Rick mentioned competing. I just looked at him and said, "I will never be that good."
Now, mind you, the guys that competed were practicing in the room next door, so I knew what they sounded like. The next year, I drove to Echo every Tuesday and again, Rick encouraged me again to compete. I still thought, "There is no way."
Before the next summer, I thought about it and I decided that I would give competition a try. I went and picked out a competition call, which is completely different than a hunting call, before classes began that summer. It was quite a learning curve. The first year I competed, I ended up in 5th place, which did not earn me any prize. Once I began figuring out what it was going to take to be a real competitor, I gave it 100 percent effort. I began going to more competitions to get more stage time. (It is important to get more stage time, so that you become comfortable on stage.)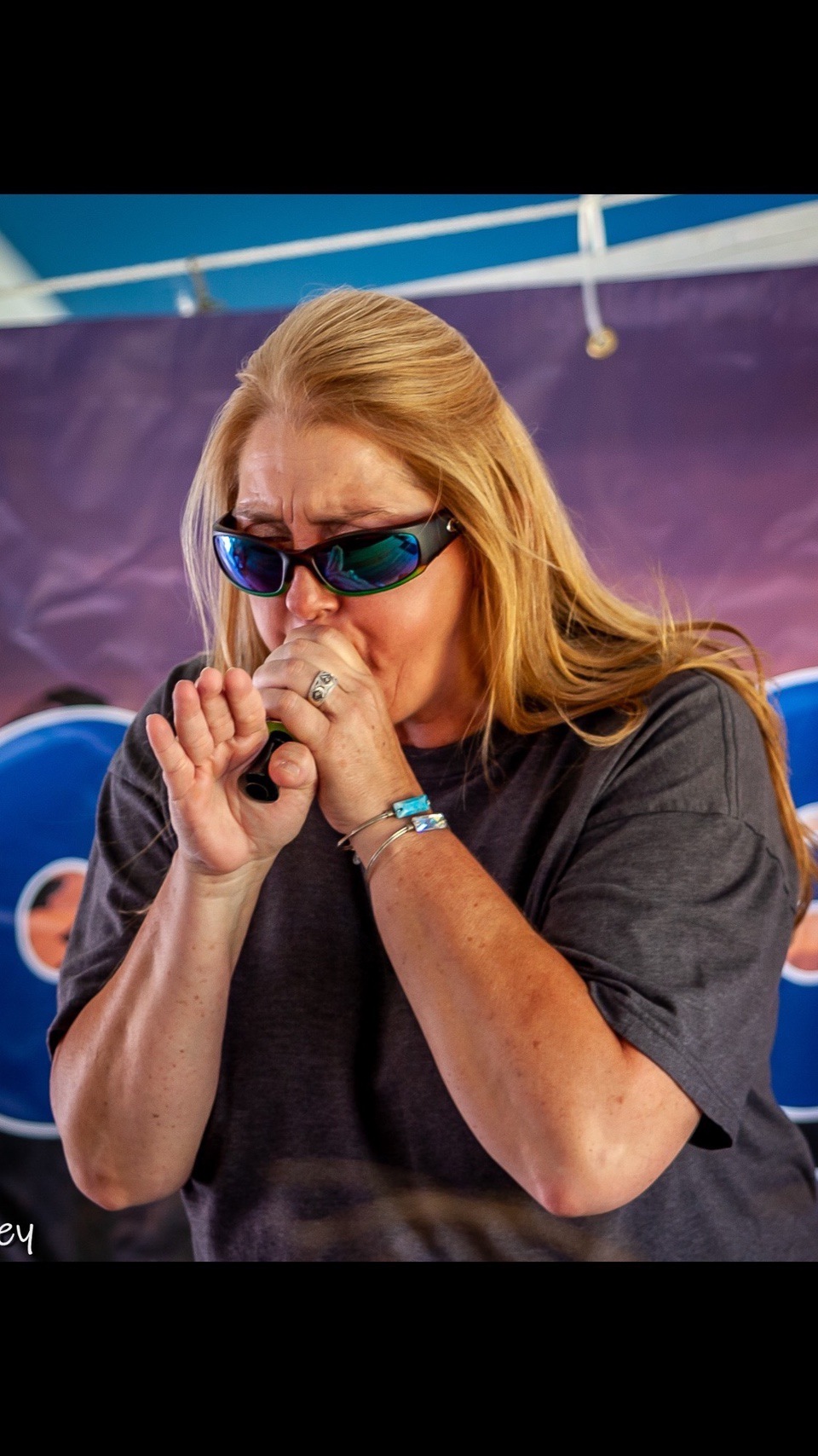 The other part is that there are no other women's competitions, except the World Championship Duck Calling Contest, held in Stuttgart, Arkansas . So, I was competing with the men. I reckoned that if I was going to have to compete with them, I wanted to be as good as them. In 2015 and 2016, I was first runner-up in the Women's World Championship Duck Calling Contest. I began working with other top men callers in the world, who helped me elevate to the next level. David St. John, former world champion, was very instrumental in my success to reaching the next level. It took many hours of practice, traveling and competing, but I eventually went on to win the women's division of the World Championship Duck Calling Contest for three consecutive years (2017 to 2019).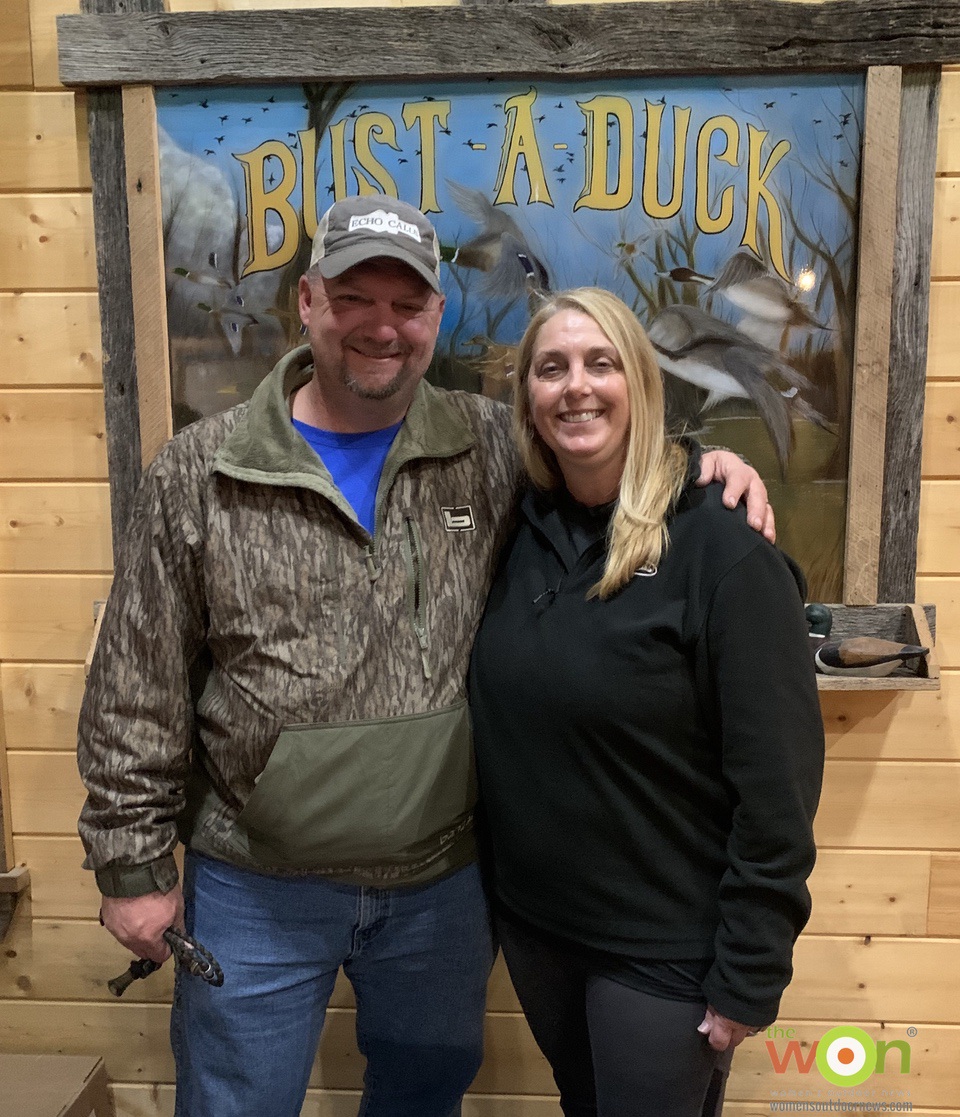 The WON: What's next?
Lana Van Winkle: In 2019, I was also able to get two 2nd places and three 3rd places competing against the men. You must win a qualifying contest in the men's division to be eligible to compete in the Men's World Championship Duck Calling Contest. My goal is to win a qualifying contest, so that I can compete in this prestigious event someday. COVID-19 really put a hold on my goal this year, due to all the contests being cancelled. I hope to compete more in the meat-calling contest. (Meat-calling is more like a hunting style of calling.)
I have also been giving some beginners duck calling classes. I enjoy passing on what I was taught. I hope to create some instruction videos to help other women learn to duck call and hopefully there will be a future world champion to come from that.
I hope to continue to learn more about bass fishing and become an accomplished angler. Maybe someday, I'll even start fishing in tournaments. I will continue to love shooting my bow and bowhunting. I look forward to hunting with my friends and making new friends.
I am a part of Drake Elite team and hope that I can be a great representative for their brand. More than anything, I hope that I can make a positive impact on conservation and be a positive role model for other hunters and especially, for women hunters.

The WON: What does your bio look like these days?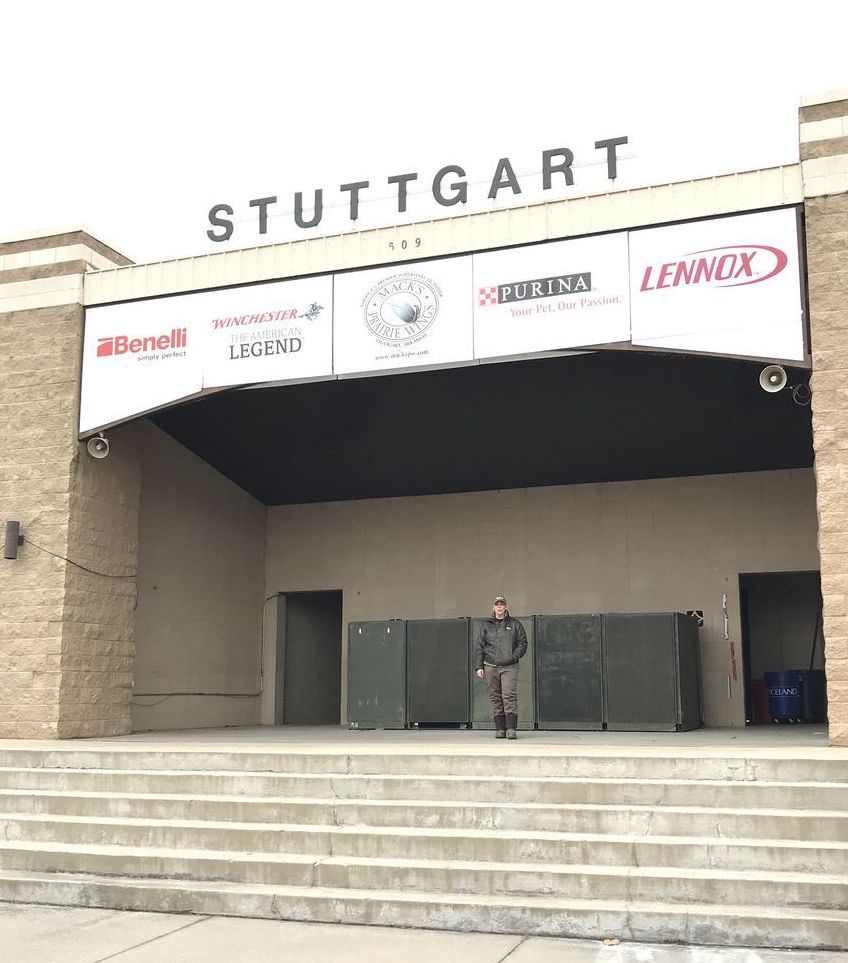 Lana Van Winkle: I can now say I am a three-time Women's World Duck Calling Champion. I am on the elite staff for Echo Calls and Drake. I am on the pro-staff for Sisterhood of the Outdoors. I am a teacher, helping people learn more about the outdoors, hunting and duck calling. And along the way, I continue to learn more about the outdoors and … myself.
Follow Lana Van Winkle at Facebook and Instagram.
Read Lana's post about tips for duck hunting.
About Barbara Baird

Publisher/Editor Barbara Baird is a freelance writer in hunting, shooting and outdoor markets. Her bylines are found at several top hunting and shooting publications. She also is a travel writer, and you can follow her at https://www.ozarkian.com. View all posts by Barbara Baird →