Finley Farms Strawberry Sage Simple Syrup
When I read a newsletter, aka "Farm Update," from Finley Farms that featured a recipe for strawberry sage simple syrup, I knew I had found the answer to my burgeoning sage crop. And, it happened to be strawberry season, too, so double win there. I'm a big fan of using herbs in crafts and recipes, like these lavender flax bags.
Where is Finley Farms?
Finley Farms is located in Ozark, Missouri, near the convergence of the Finley River and the Ozark Trace (mail delivery route through this area of southwest Missouri). If you know where Springfield sits, you'll have an idea of where this place is located, too. At one time in its history, it served the local community with a thriving gristmill.
Presently, the site is under renovation to restore the mill and create a place where people can gather, enjoy good and healthy food, learn crafts and skills, immerse themselves in history and be part of the culture of the Ozarks. The restoration is being carefully managed by Megan Morris, daughter of Bass Pro's Johnny Morris.
I signed up for Finley Farms' weekly newsletter, and it keeps me apprised of calendar events – such as stand-up paddle boarding and floral cake decorating workshops – along with farmers' market updates and other opportunities.
This recipe, from the June 9 newsletter, is easy to make, and we've tried it in iced tea and in gin-and-tonic cocktails (substitute for the lime or add with the lime). It's refreshing, yet has a little zing to it.
What You Need to Make Strawberry Sage Simple Syrup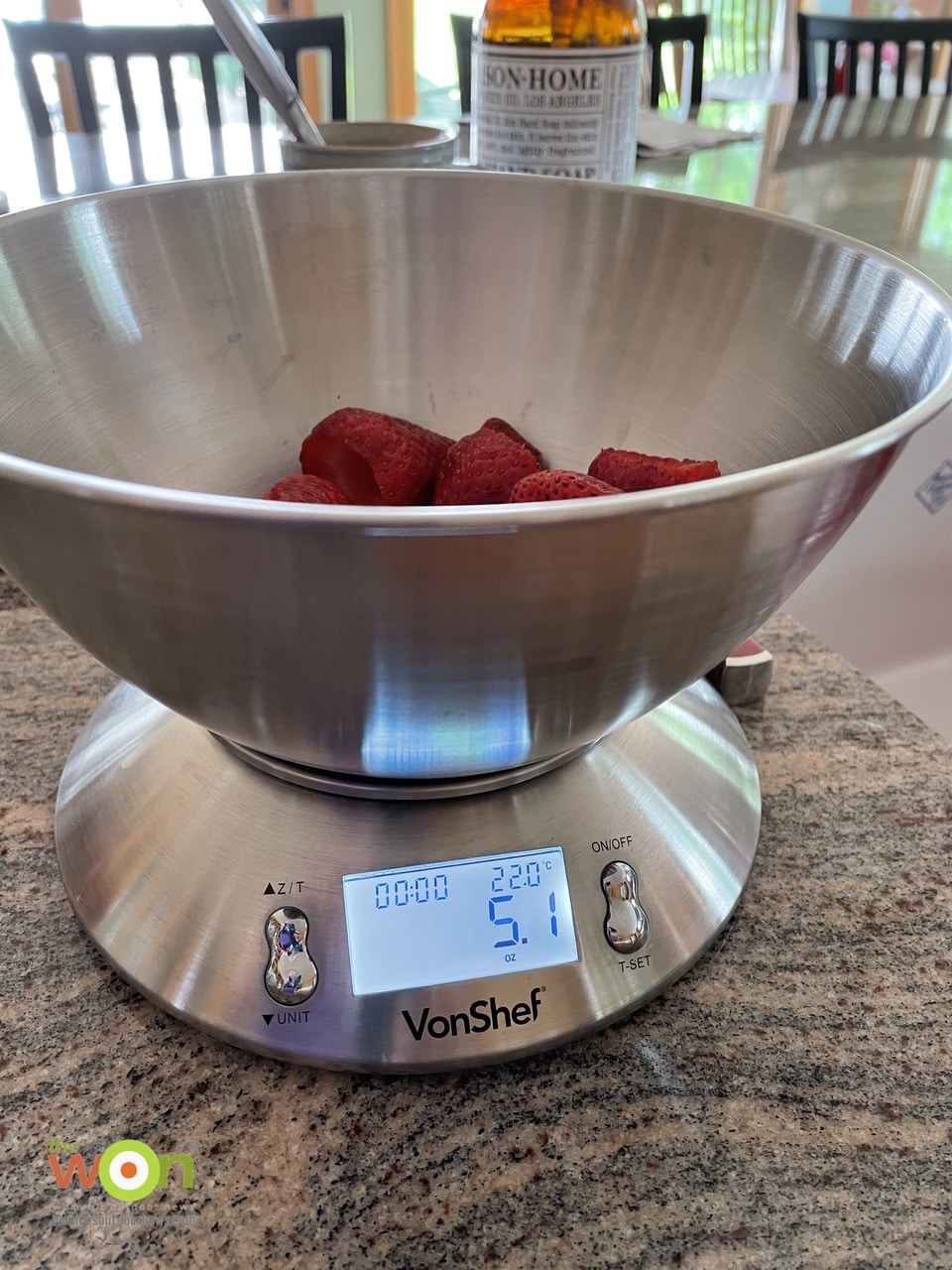 5 oz. strawberries, which equals about 10 whole berries
1 cup sugar
½ cup water
2 sprigs of sage (about 4 grams)
How to Make Strawberry Sage Simple Syrup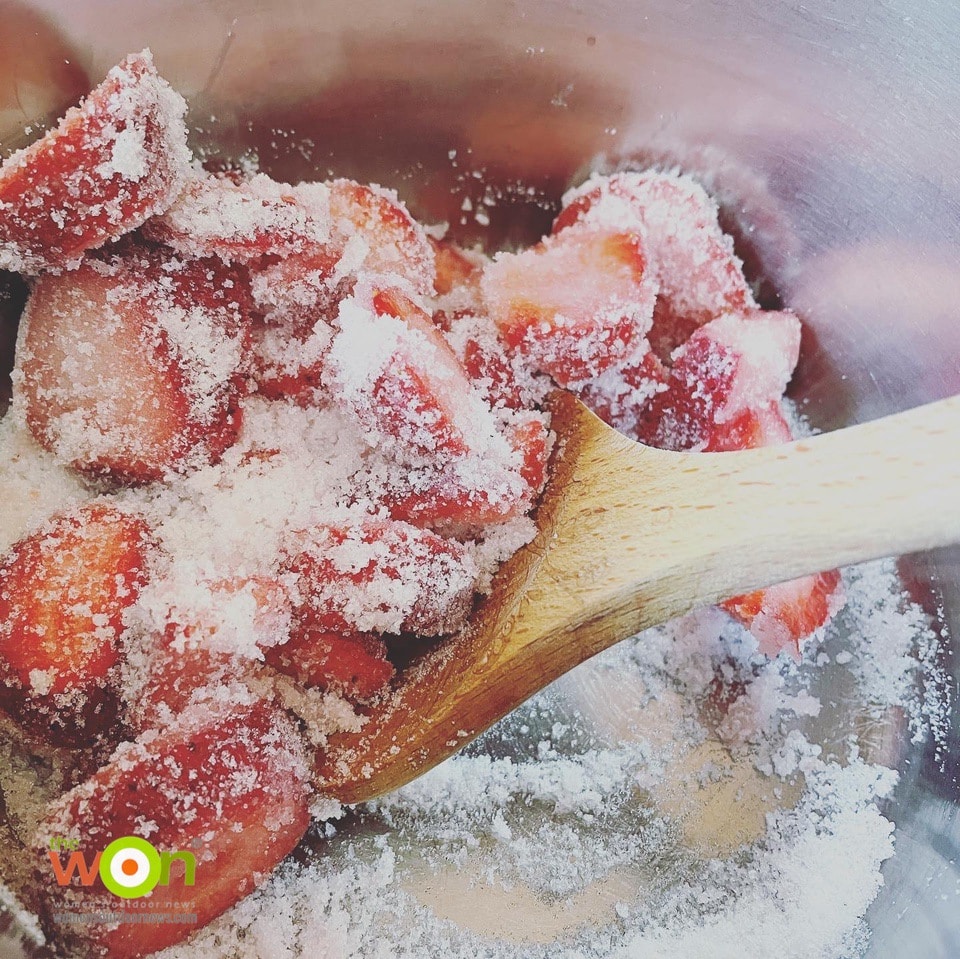 Clean and slice the berries and add to a saucepan. Add the sugar and stir it into the berries. Let sit for about four minutes.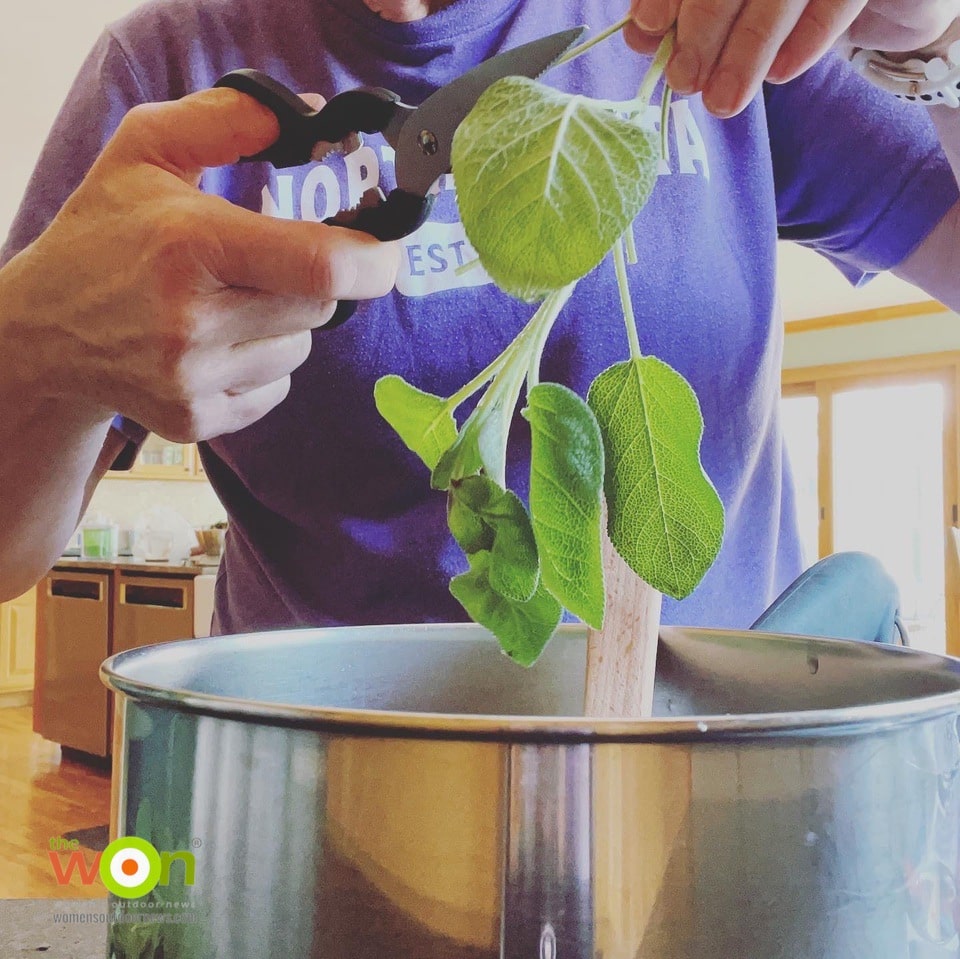 Wash sage leaves and add to the pot.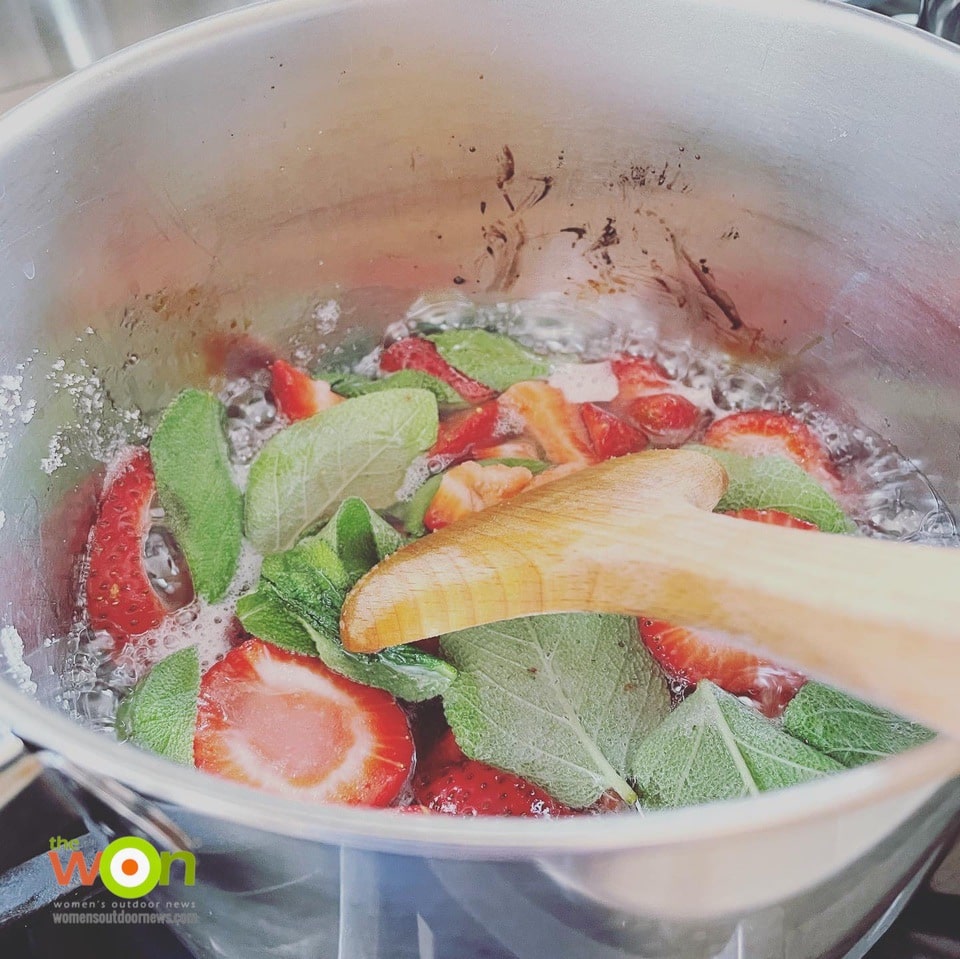 Add water and place on stovetop on medium to medium high heat. Stir lightly. If you stir a lot, you'll get the sage angry and it will release bitterness into the mix.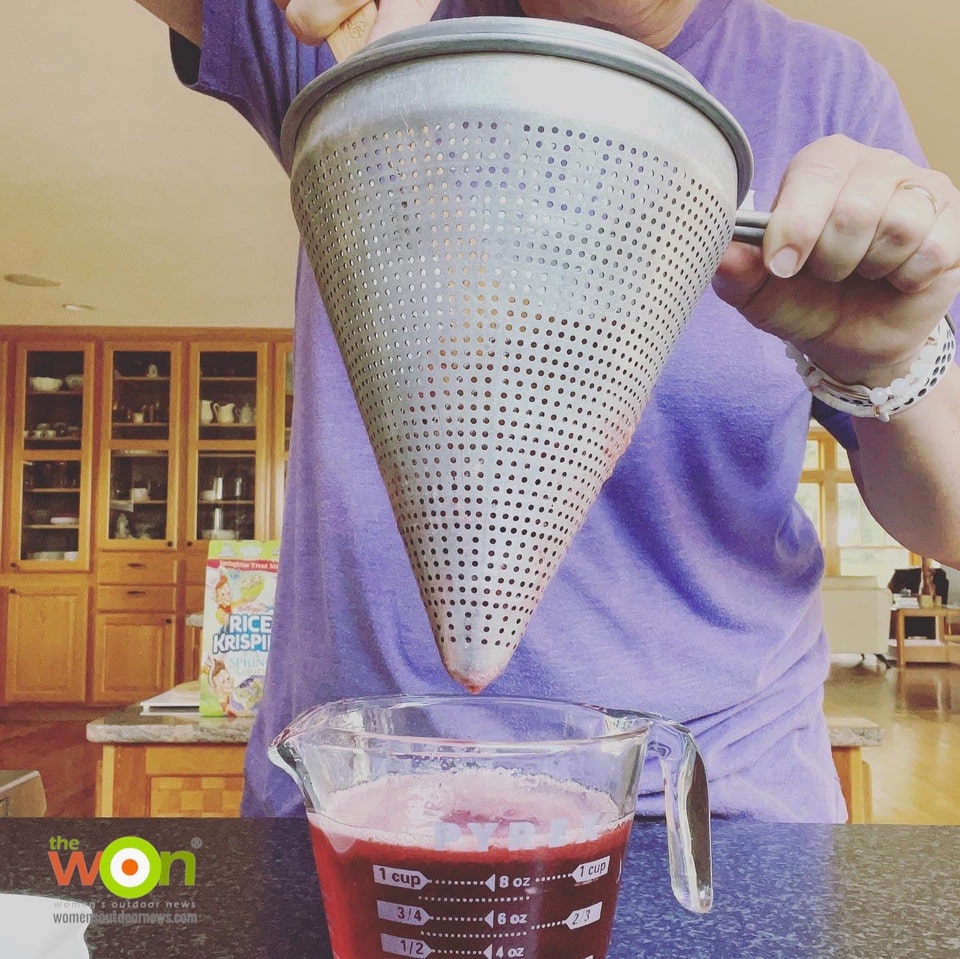 After the concoction reaches a rolling boil, remove and strain into a glass container.
I then placed the syrup into small glass jars and refrigerated.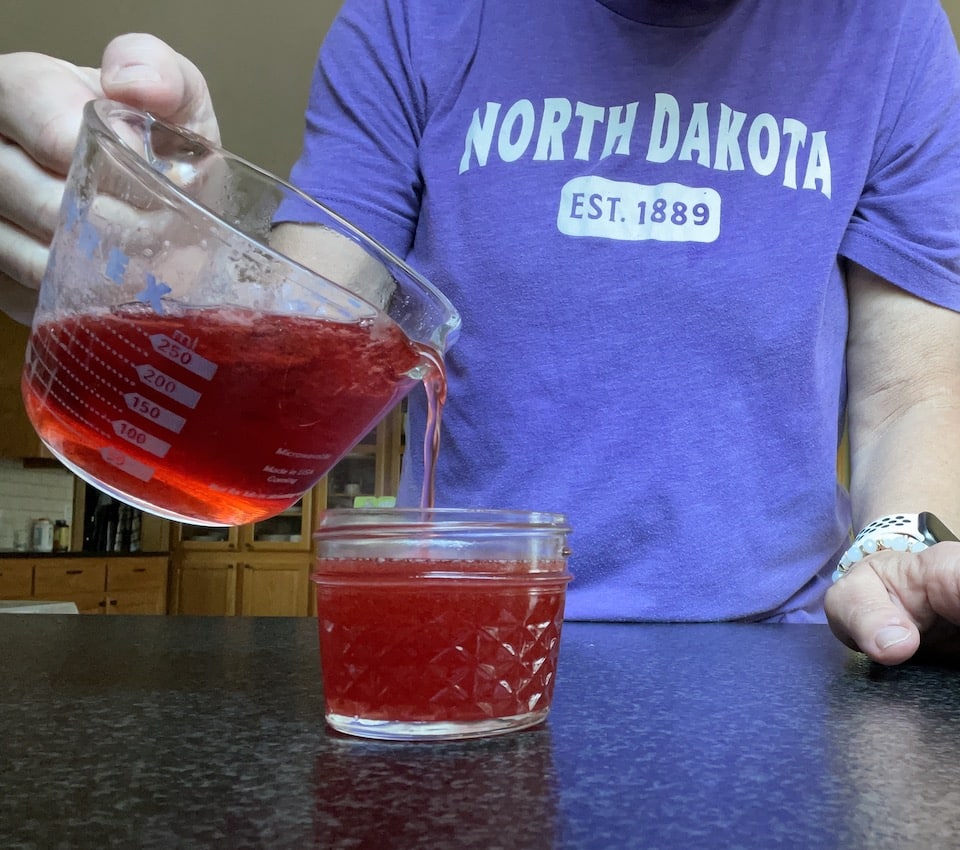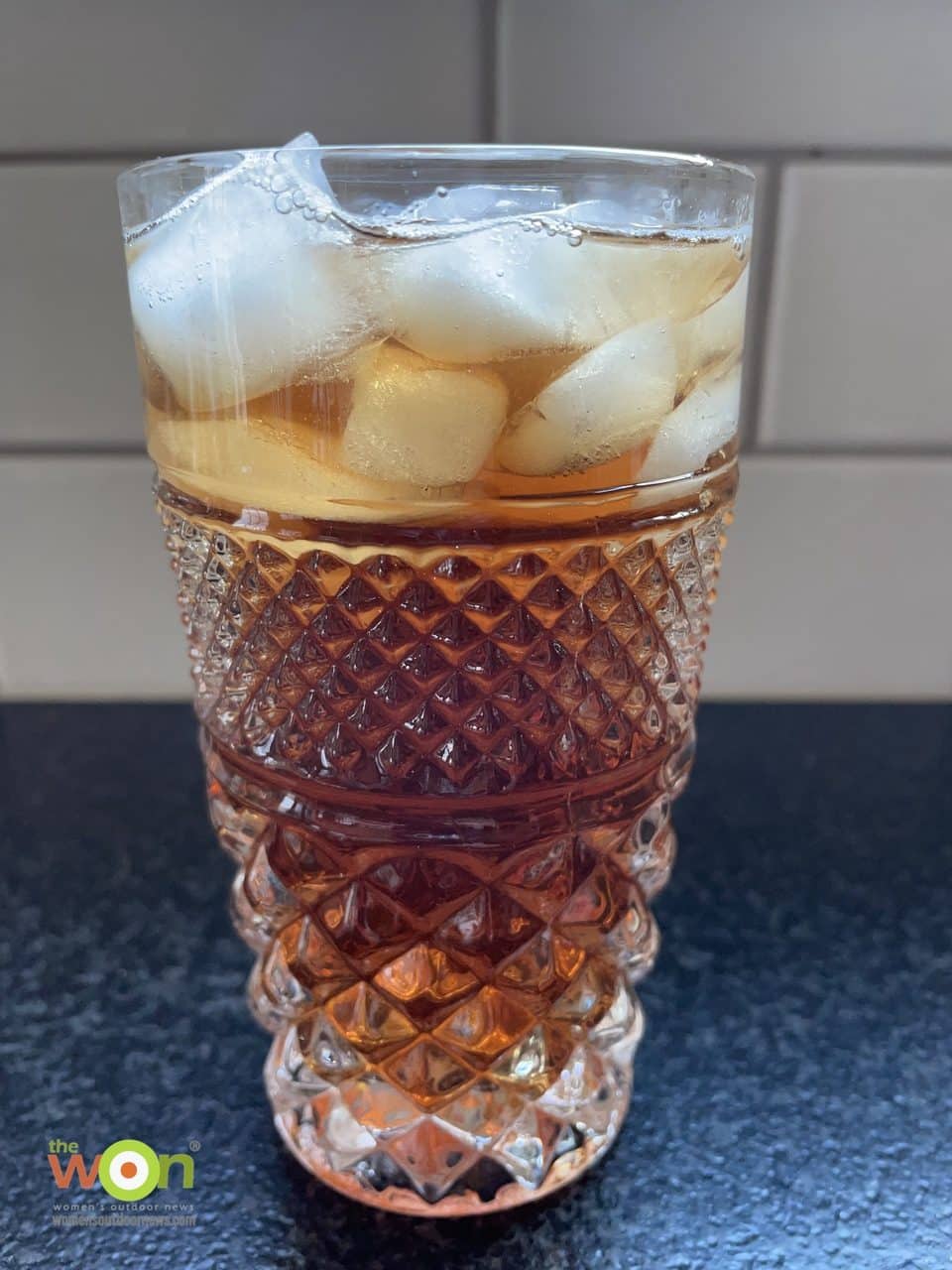 The Farm recommended adding this syrup to any of your favorite drinks, including coffee. This is what it looked like in my iced tea. Simply delish.
About Barbara Baird

Publisher/Editor Barbara Baird is a freelance writer in hunting, shooting and outdoor markets. Her bylines are found at several top hunting and shooting publications. She also is a travel writer, and you can follow her at https://www.ozarkian.com. View all posts by Barbara Baird →