How to Make Lavender Flax Bags
These are a staple in my family. Flax bags, and particularly, lavender flax bags grace most of our nightstand drawers and linen closets. You might find them in place of old school heating pads. In fact, we use these bags cold or hot, respectively, to reduce inflammation and ease muscle pain. Here's how you can make a lavender flax bag in a short amount of time.
The Back Story
Every spring, I visit a local lavender farm here in the Ozarks, Swank Lavender Farm. You can read about a recent trip at my other website, my travel blog called "The Accidental Ozarkian." My sister and I love to go out to the farm in June and do-it-yourself cut lovely stalks of lavender. I then bundle the bunch, hang it upside down and dry it in my garage. I make the dried lavender into sachets, add it to flax bags, create lovely linen spray and homemade soap.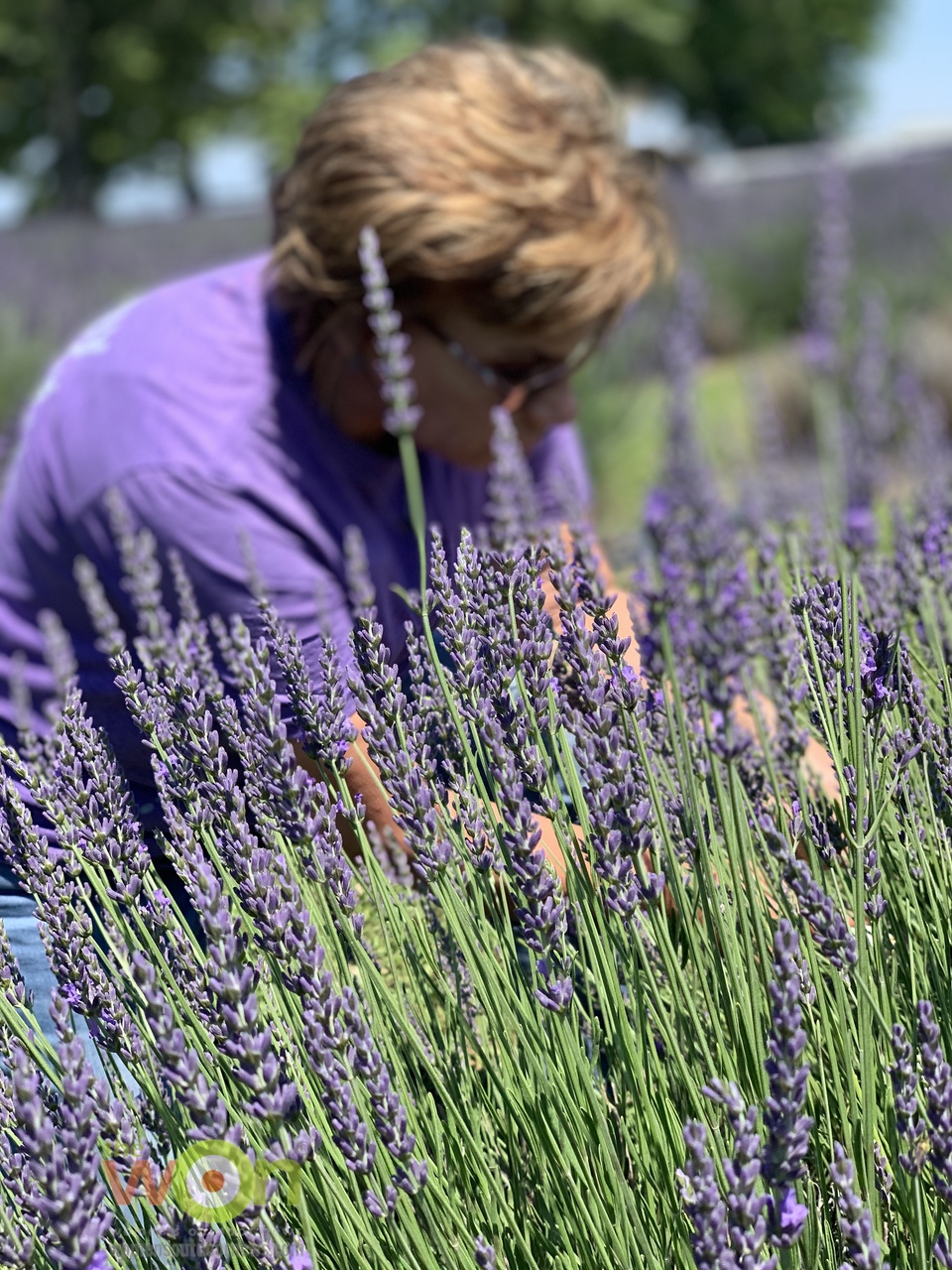 Our family has been making flax bags for at least two decades. We give them as gifts, and often, you might hear someone asking someone else if she has a flax bag to spare. We seem to whip them up in our spare time and they make perfect gifts for all occasions, or … for no occasion at all. Even the men folk appreciate having these to tuck around an achy arthritic joint, and we know that the bags have found their ways into hoodie front pockets during that special time of the month for the girls and ladies.
Lavender Flax Bag List
Gather the following materials:
1 yard of flannel for the pillow case (flannel really works the best)
1 yard of muslin or 100% cotton material for the inner bag
Scissors
Sewing machine and thread to match your bags
Pins
Iron and ironing board (if you're picky about wrinkles)
About 1.5 pounds of flax per bag (or a little more, depending on how fat you want the bag)
Dried lavender (or sage, or whatever aroma – or not – that you want)
Ruler
Lavender Flax Bag Instructions
First of all, you can always just whip up the flannel bags and insert flax and scent, and close up the bags. It's really that simple. I prefer to make separate pillow cases to go over the flax bags. That way, I can wash the bags, or when the flax bags wears out from heating again and again, I can pitch the bag and save the case.
For my bags (made of muslin), I measured a 16-inch long by 8-inch wide rectangle. I then sewed the three sides and left one shorter side open.
Next, I added the flax (you may opt for golden flax or other types – it doesn't matter, and you're not concerned about the nutrients) and filled the bag at least half full. Add a tablespoon or more of dried lavender, sage, or whatever you want the aroma to be … and you don't have to have any scent at all. It'll have an earthy flax smell if you omit scent.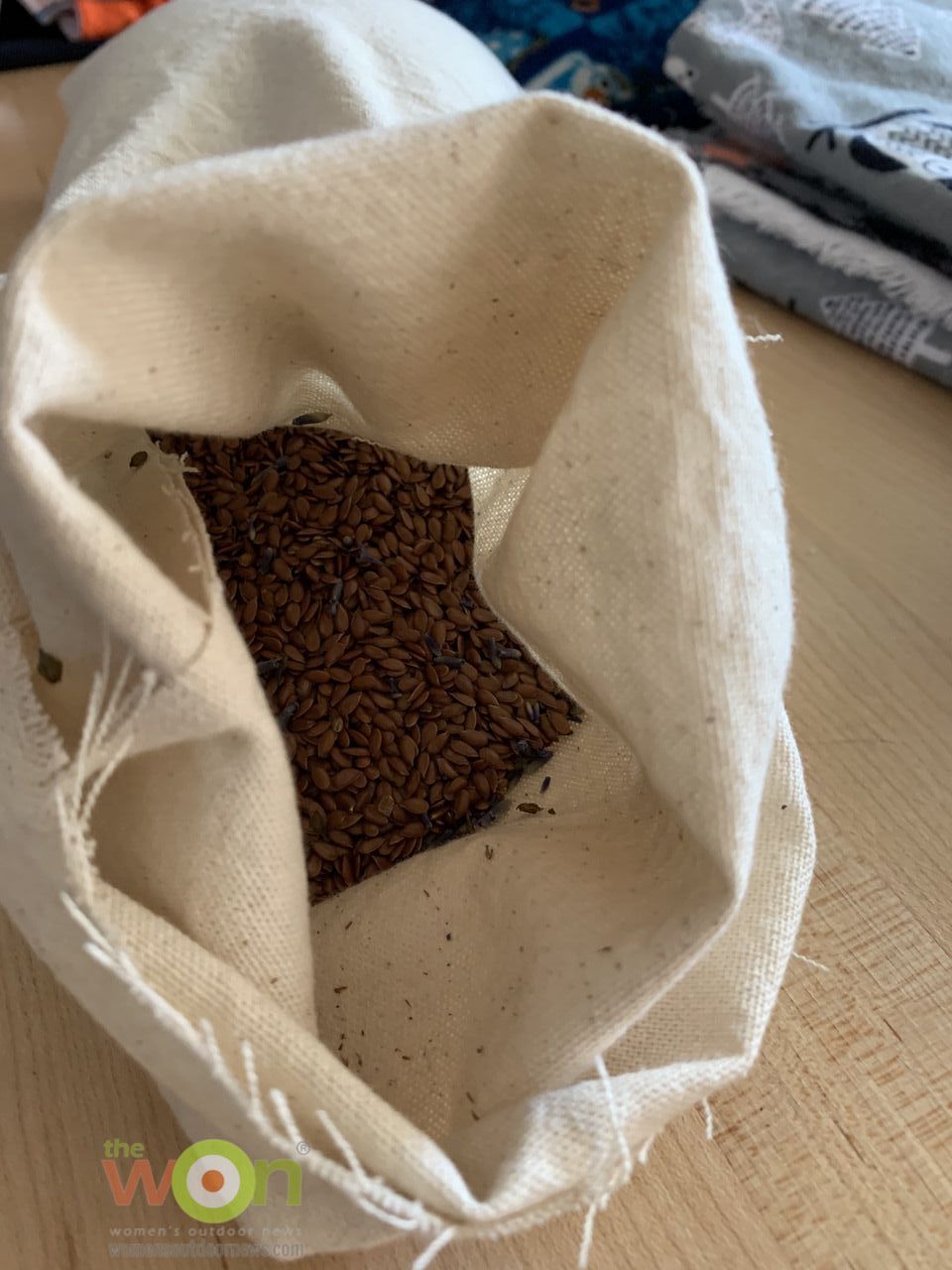 I then pinned it and sewed the end shut. I do a double seam here.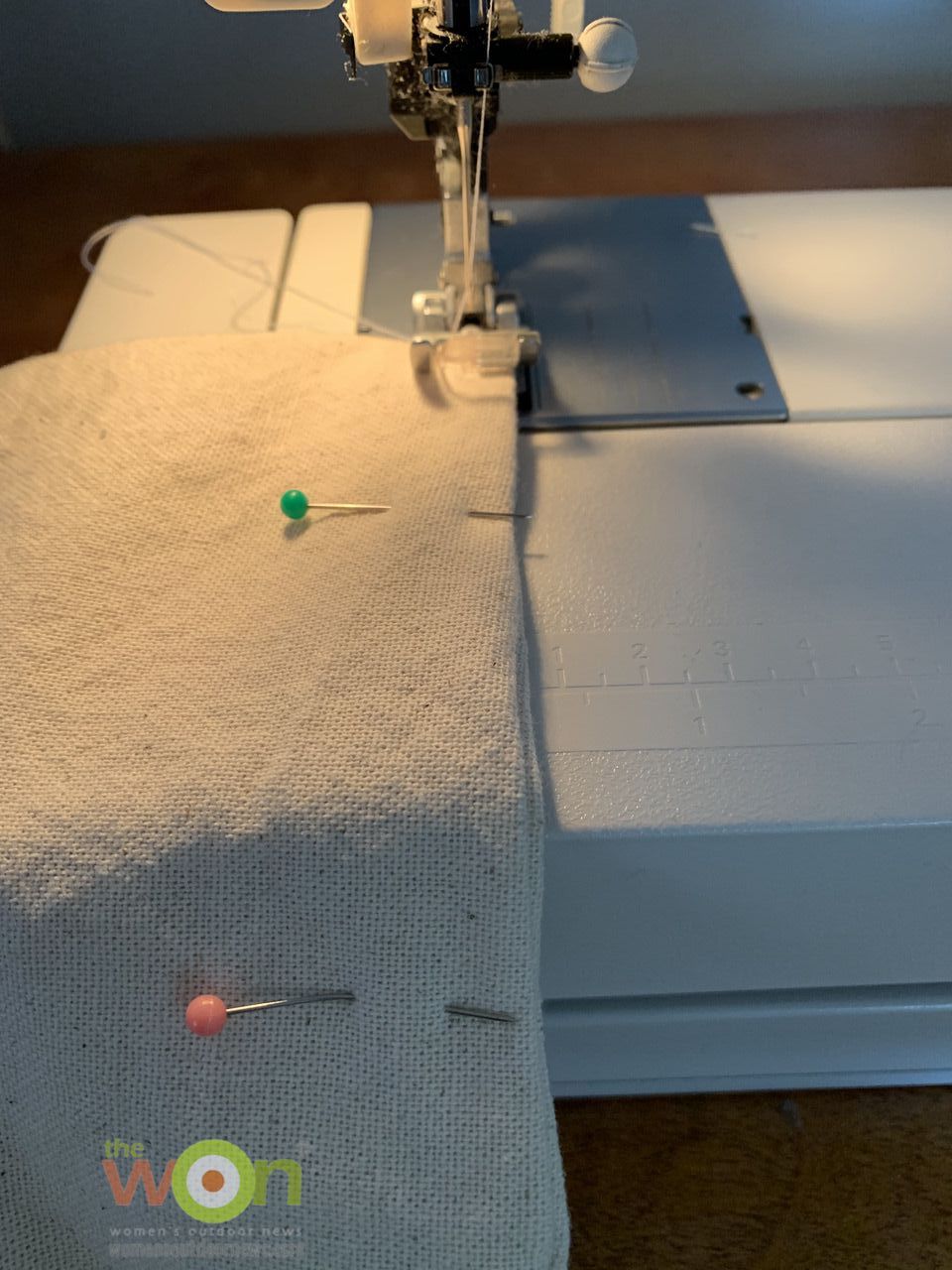 For the pillow cases, again – feel free to improvise and make a simple open-ended case, or you can do as I did. Measure a bit more around the edges than what your inside pillow turned out to be, and for the backside, add at least four inches.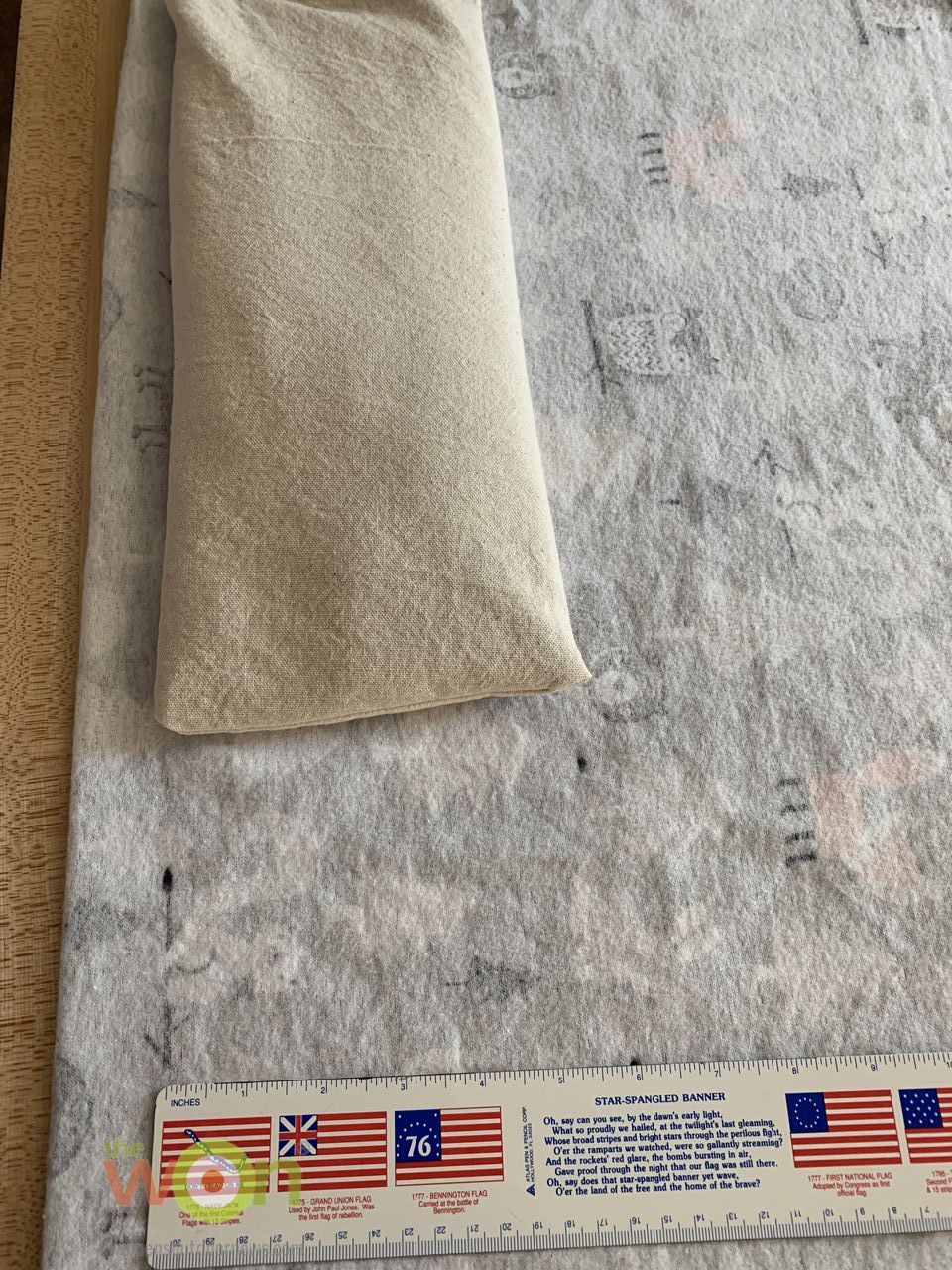 So you have two pieces – and mine measured around 15.5 inches and 21 inches.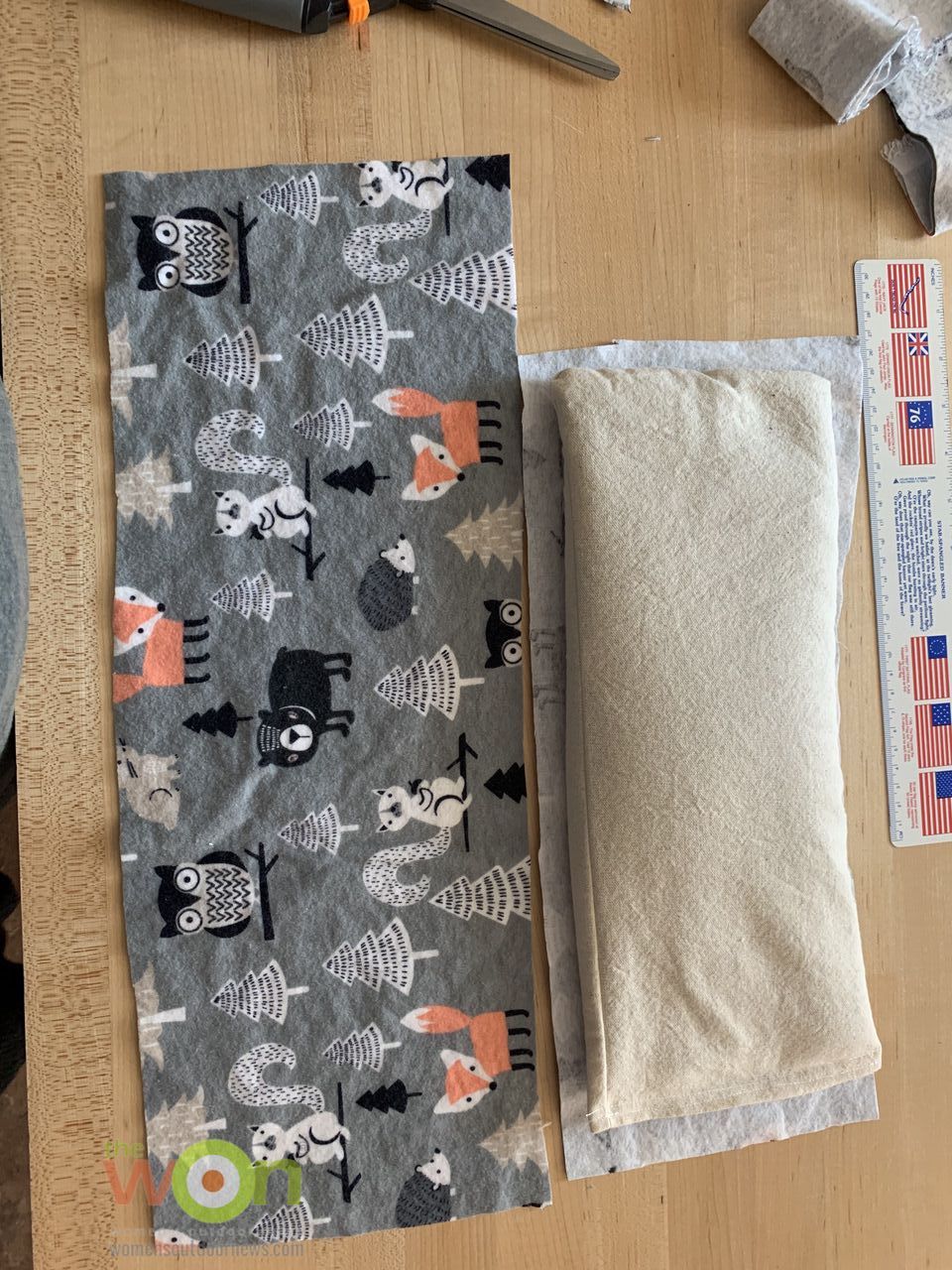 Then, I ironed one end of each of the back pieces. I turned the end down about ¼ inch and ironed it, and then, turned it again. I stitched the end down.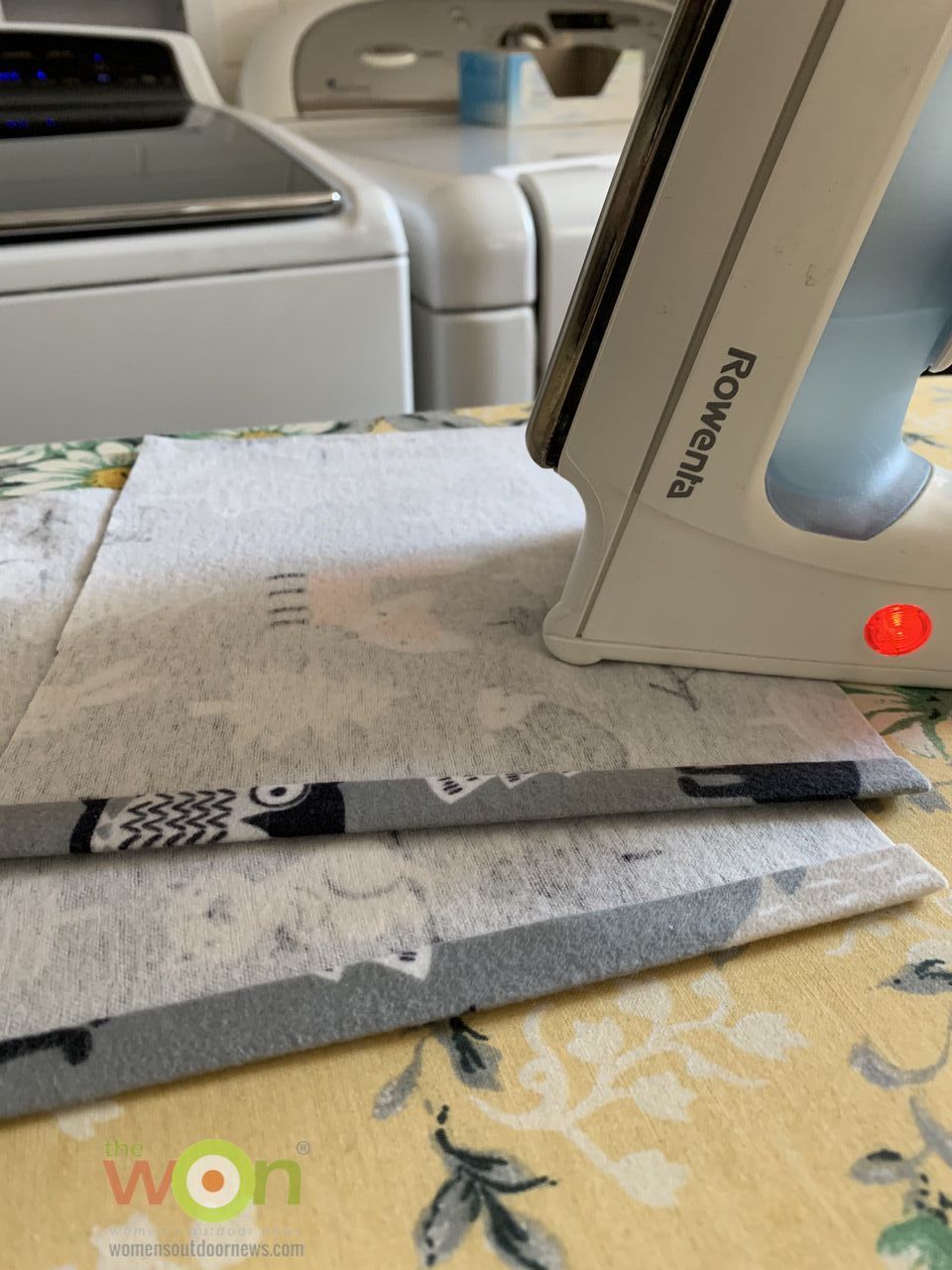 Now, take the three pieces and pin (inside out) to each other. The two back pieces will overlap, making the opening for the flax bag. Stitch all around the pillowcase, and then, turn right-side out. Use a pin to pull out the corners to make them nice and square. I worked with a quarter-inch seam and short stitch.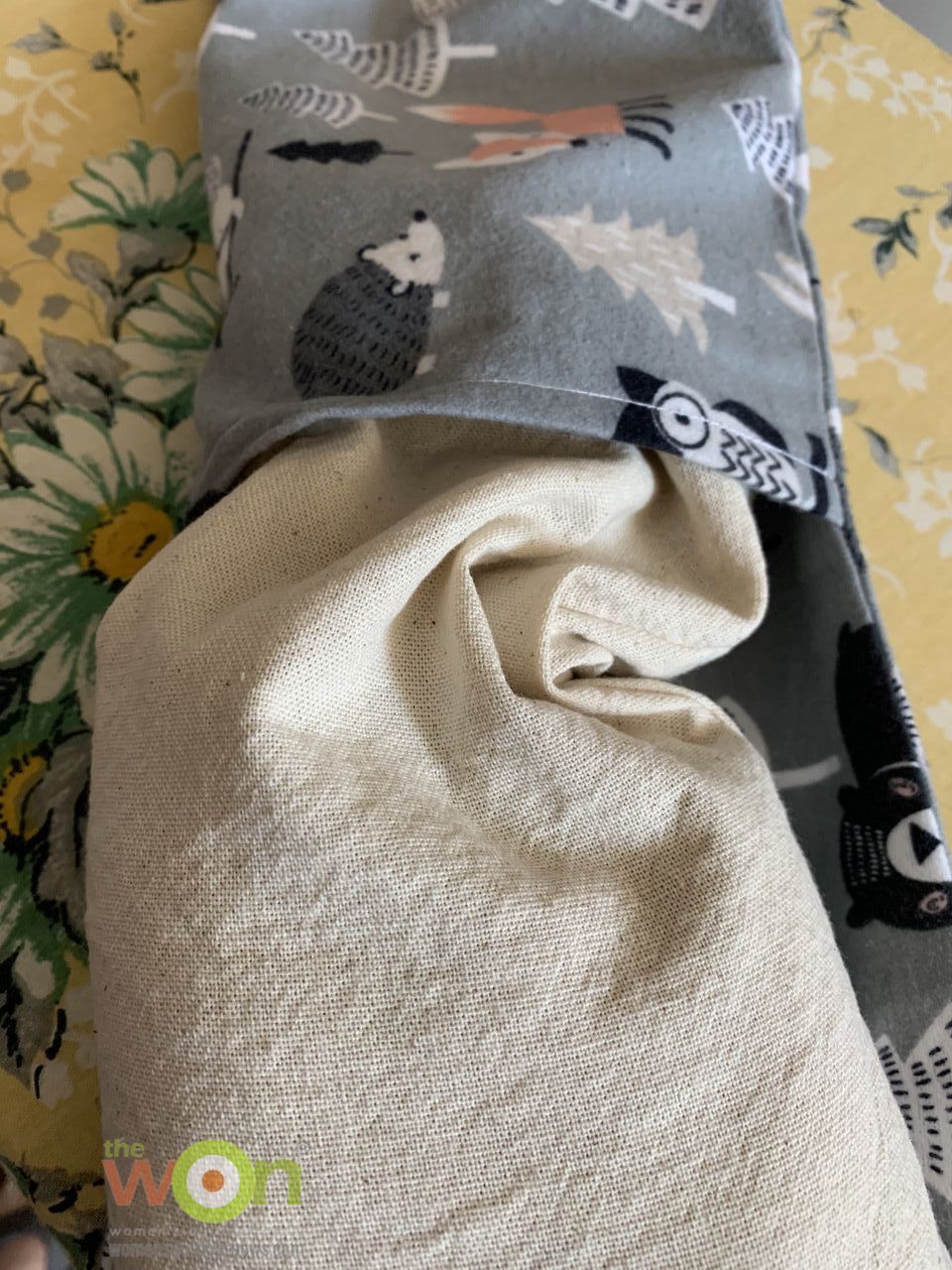 If you want, iron the case again to make it look sharp. Then, gently work the flax bag into the pillowcase.
You may now enjoy the benefits of a flax bag. You can put it in the freezer, or place it in the microwave and find the proper amount of time. For my microwave, somewhere between two to three minutes works. You don't want the bag to get too hot, or to overheat the flax and burn it.
Also, if you're using these bags with children, be very careful and make sure you test the temperature. Also, feel free to go crazy and make all sizes of bags. They make great handwarmers, too, and that little craft is coming soon to The WON.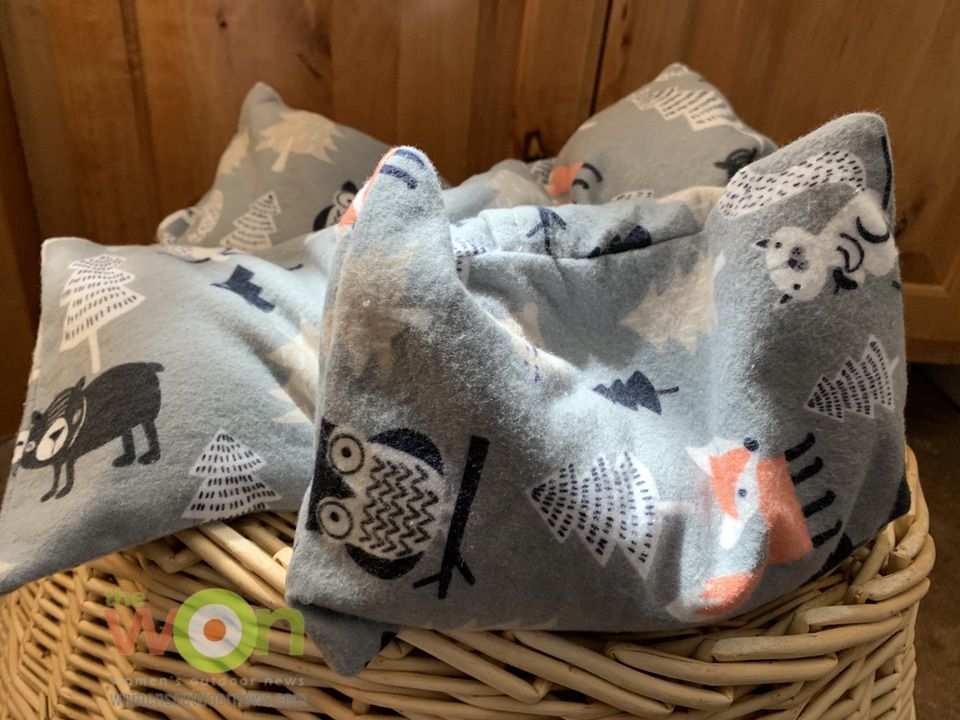 About Barbara Baird

Publisher/Editor Barbara Baird is a freelance writer in hunting, shooting and outdoor markets. Her bylines are found at several top hunting and shooting publications. She also is a travel writer, and you can follow her at https://www.ozarkian.com. View all posts by Barbara Baird →