Moving In with the Lockdown Puck
Earlier this summer, my husband and I sold our home on the East Coast and moved to the Midwest. We packed up our two small kids, a houseful of assorted and combined belongings and several firearms. After two days in a minivan full of the aforementioned youngins, house plants and my mom (she may be a glutton for punishment, being a military wife who moved her own household numerous times), we came screaming into our new hometown. Once we landed and the smoke cleared, we prioritized unpacking our belongings; top of the list was the safe and secure storage of our firearms and our persons. We were now moving in with the Lockdown Puck in tow.
Sponsored by Lockdown
Our new home, while delightful and providing us with the peace and space we craved, was a bit foreign. We purchased it sight-unseen the previous fall. Now is our time to learn our new home. This includes figuring out the best ways to safely store our firearms, and safely "store" ourselves in the event of a tornado (we live in the Midwest, remember). To accomplish these goals, we have a Liberty safe, tornado shelter and two Lockdown Pucks.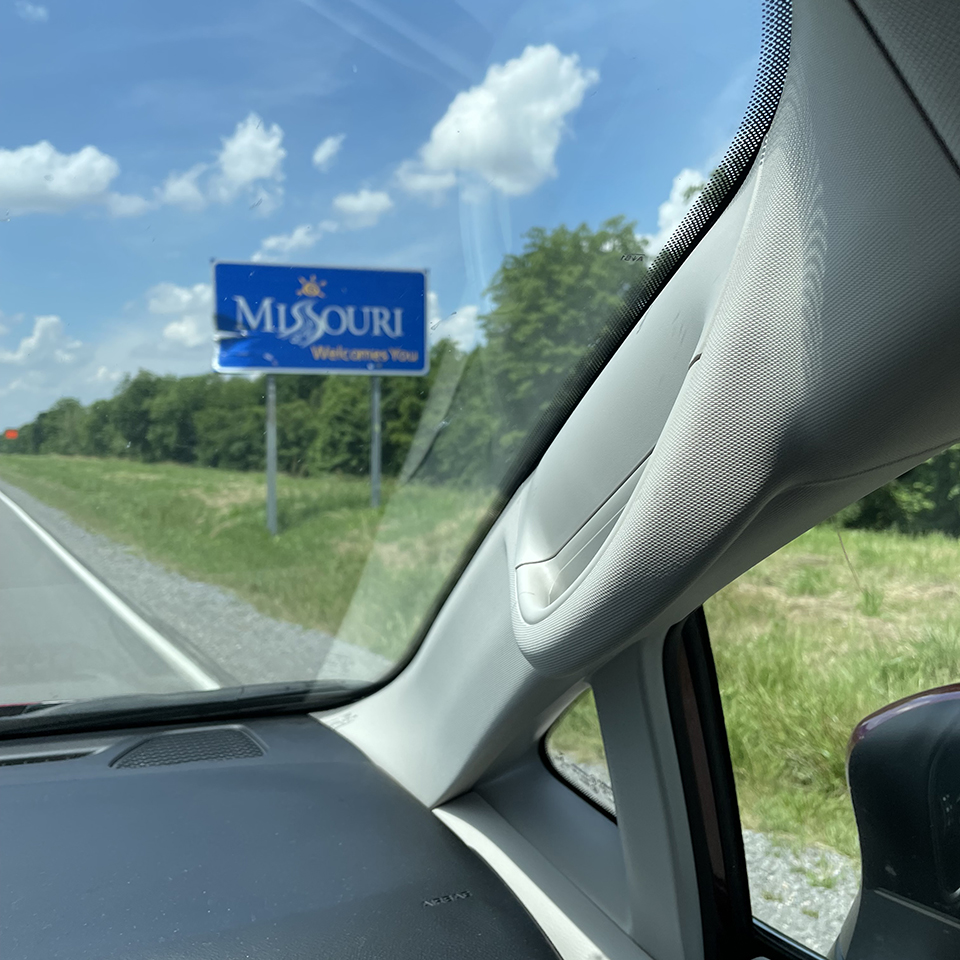 The Puck: Home Sweet Home
What is the Lockdown Puck?
The Lockdown Puck is a small, square monitoring and security device that works with its app (Lockdown Logic™) to give you real-time stats and notifications. Place it in your safe, vault, on your hotel room door – the sky's the limit.
We here at The WON have given you all the rundown a few times now, of the Puck and its capabilities. Check out this post from our managing editor, Michelle Cerino, on how non-firearms owners would use the Puck. Also, read the article from our publisher, Barb Baird, on how she uses the Puck to keep things on the up-and-up at her own home.
Tornado Shelter Puck
Our home is a ranch style house, with no basement. Thankfully, the previous owners installed a tornado shelter inside the house. This shelter fits six to eight people, and has been retrofitted to store supplies and firearms. Because of the last aspect, the Lockdown Puck can help determine if this shelter is appropriate for gun storage, as well as continue to keep those firearms safe after they've been stored.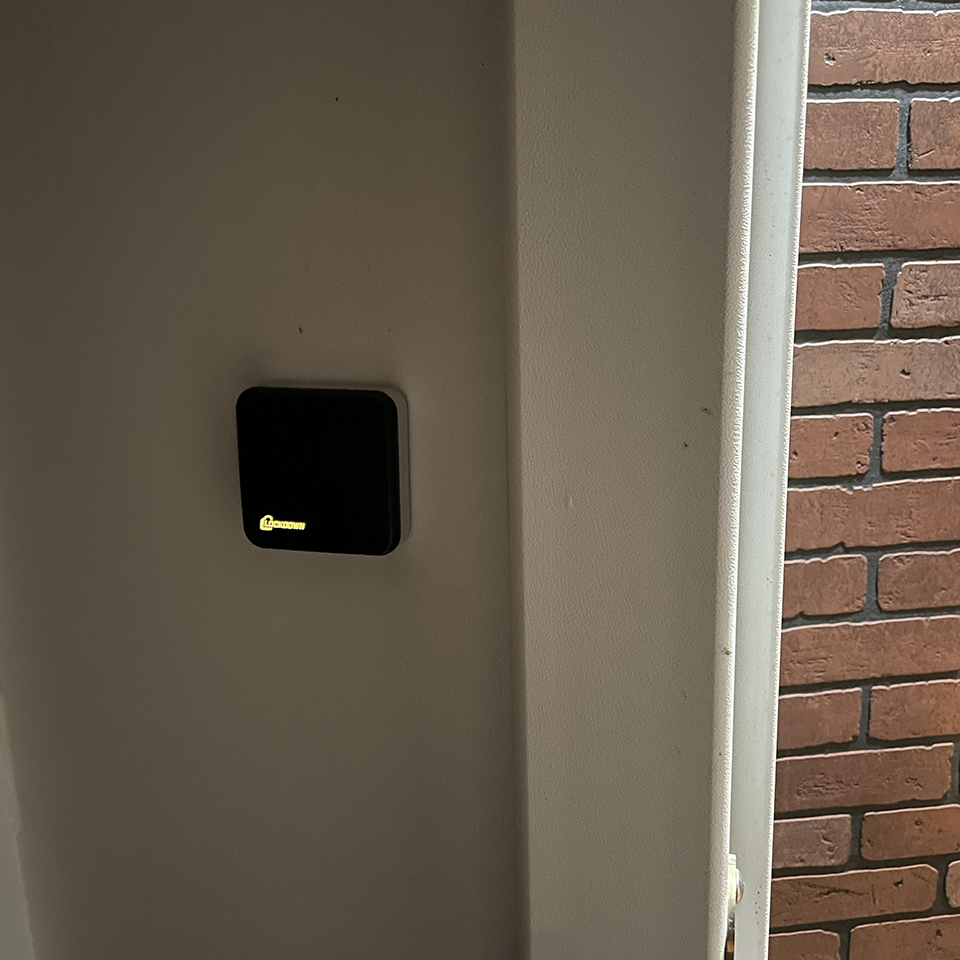 The NRA recommends that the humidity of a gun safe be 50% and the temperature be constant and around 70 degrees. I determined that while the temperature of our shelter stays constant at 77 degrees, the interior humidity fluctuates between 57 – 58%. This information shows the shelter is a bit too warm for long term gun storage. It also shed light on the fact that, if we need to take shelter for a period of time inside, it will be important to have water and portable fans for the kids.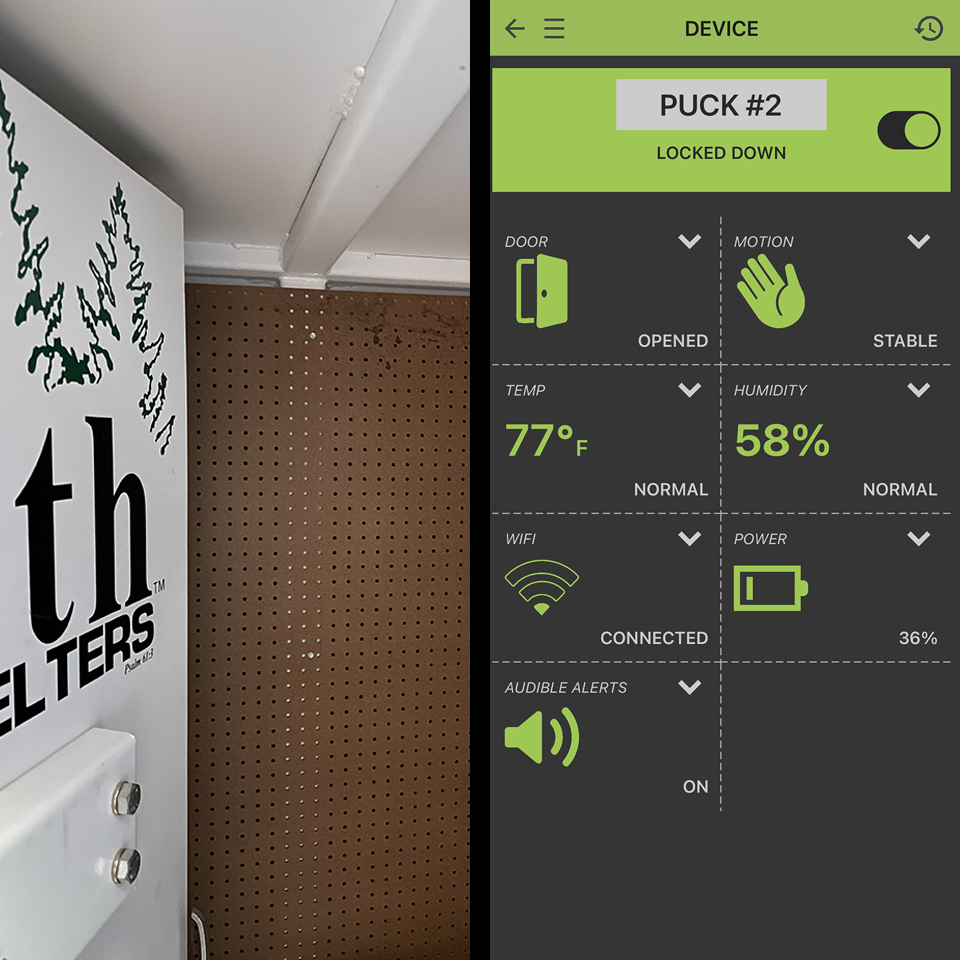 Gun Safe Puck
The Liberty Safe that we have came equipped with its own dehumidifier. Inside this safe we store all things valuable – firearms, important documents, jewelry, etc. The Puck is a neat way to verify that everything is still working properly after the jostle of our move.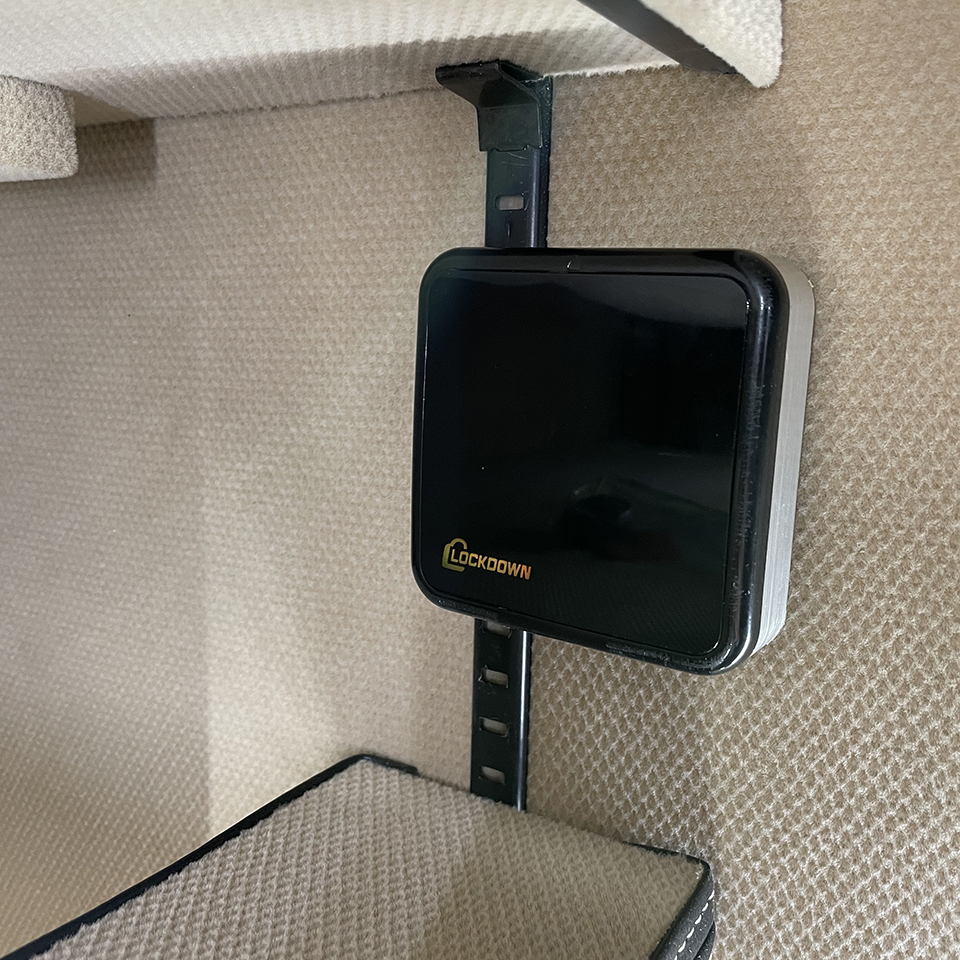 First, the Lockdown Puck confirms that all is still well with our great safe, then alerts us if the door is ever opened. I can even set text messages to go to myself and my husband in the event of an alert.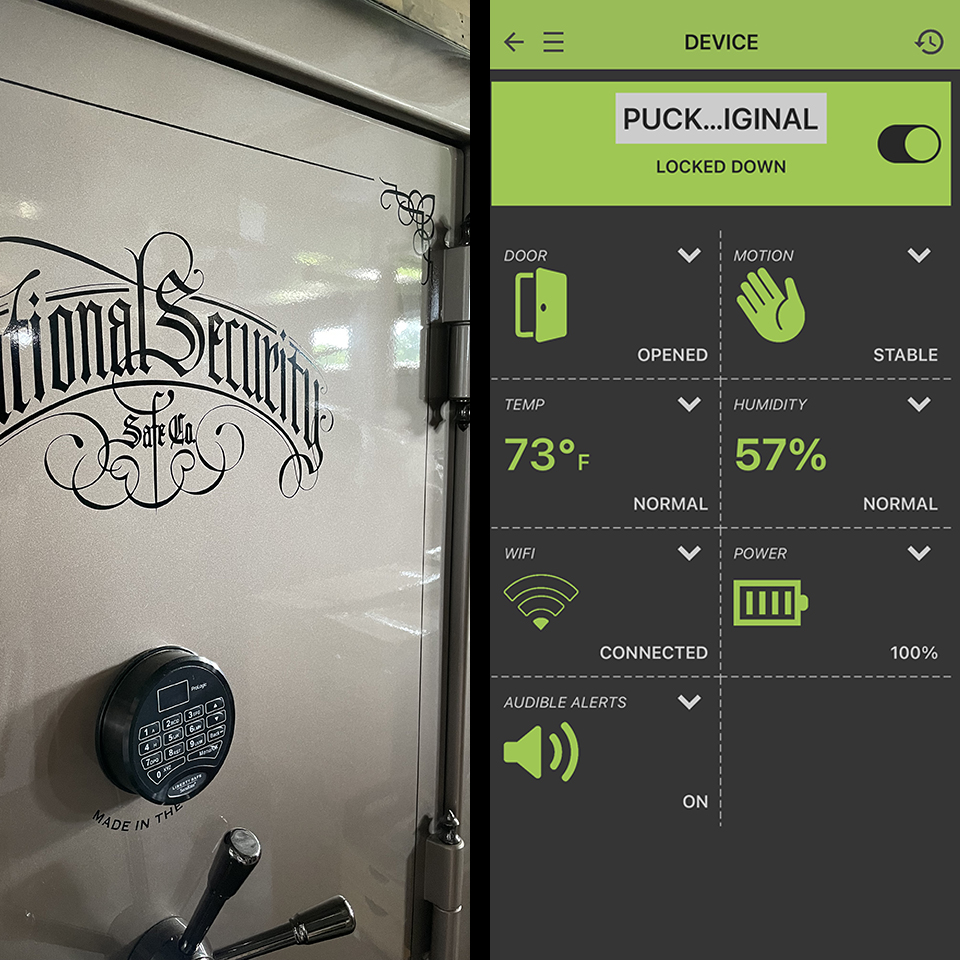 Troubleshooting the WiFi
I learned a few things while setting up the Pucks. If you have dual-band internet (5G and 2G), the Puck will need to connect to the 2G version. Living out in the sticks, we have satellite internet on our hilltop. We live in a metal house (metal sides, metal roof) which really seems to limit cell service and general connectivity. Installing a WiFi extender halfway between my router and the WiFi dead zones allowed the devices to connect.
Puck: All Moved In
The Lockdown Pucks have helped us to settle in to our new home, with a plan of action of what to store, where. They also give us peace of mind with continued oversight of the security and environment of those storage areas. Our most precious belongings are now monitored against the threats from both natural and human dangers.
Find out more about the Lockdown Puck here.
About Jackie Richardson

Jackie Baird Richardson is an interior designer, editor at The WON and avid junker. Watch for her design tips and occasional crafting ideas, bringing the outdoors indoors. View all posts by Jackie Richardson →