Upcycled Bike Wheel Wreath
A recent trip to the dump inspired this week's craft: an upcycled bike wheel wreath. The "upcycle" isn't just a lucky pun for a craft using part of a bike – I love taking old, crusty junk and giving it new life. Our weekly DIY and craft posts cover the content spectrum, but this one just might claim the title of dirtiest.
Our family property came with its own trash heap, which we don't add to but have found some neat old items in (my mom has even written about testing out Walther's PPS M2 CO2 Airsoft Pistol there). We've fondly given this repository the moniker the "dump." Included in the rubbish is an abandoned girl's bike on the heap. We're not entirely certain of its origin, but the bike is far beyond repair; its wheels are badly bent and frame rusted. The final blow to its sturdiness happened when the bike was used for target practice at some point along its lifecycle (#pun).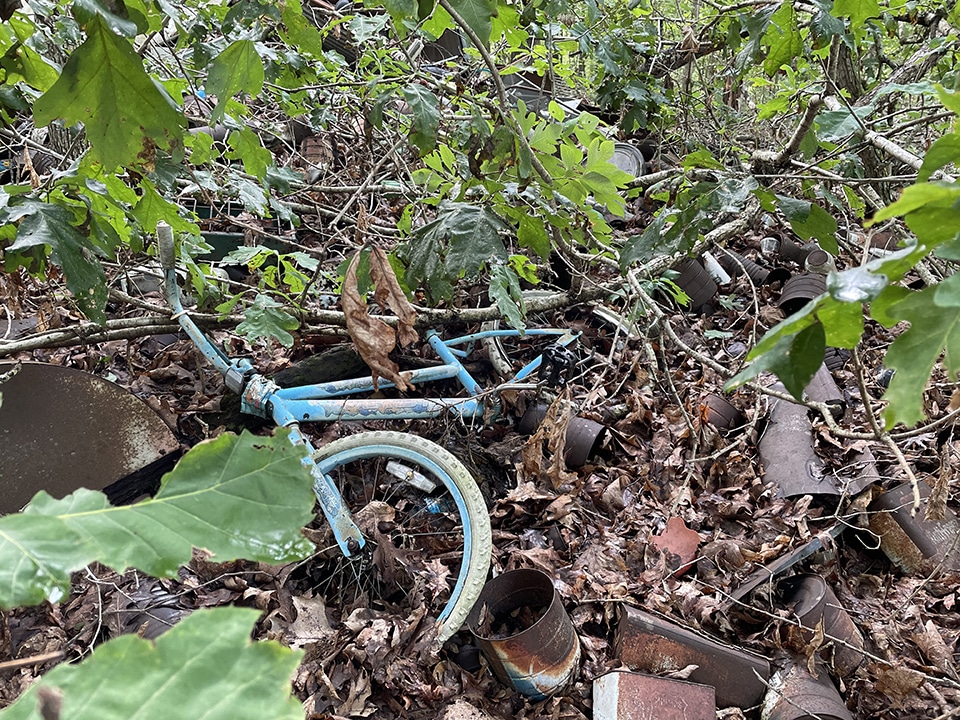 Last weekend we rescued the bike, with intentions of harvesting a wheel to use as the structure for a funky outdoor wreath. Follow along, below, for the story of how to make a wreath of your own.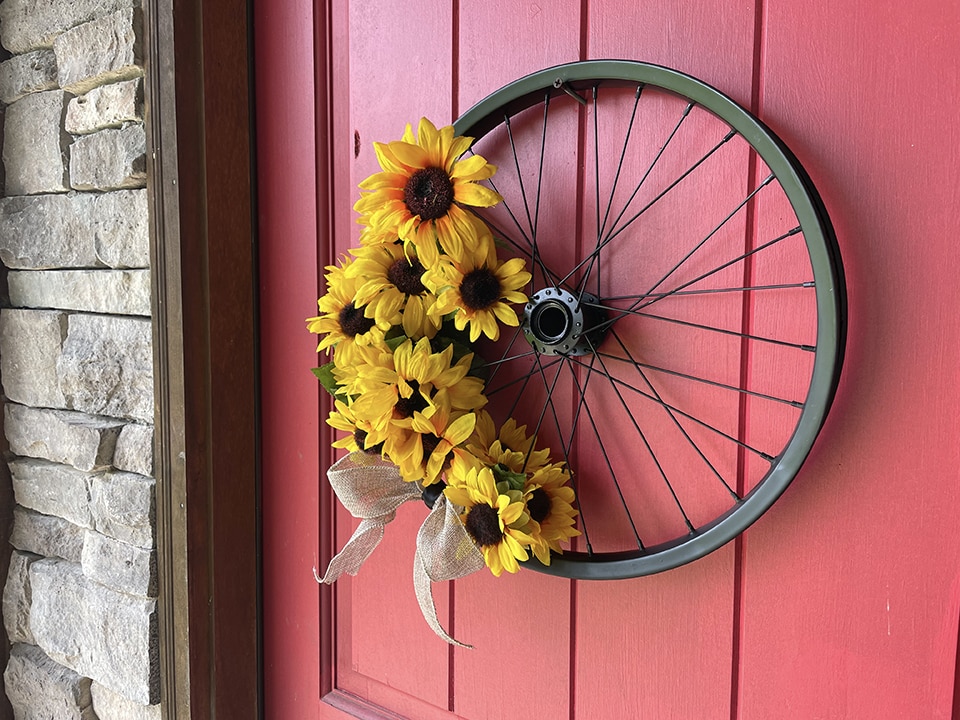 Creating the Wheel Wreath
In addition to scavenging the dump for the wheel material, flowers purchased at a recent yard sale round out the used materials.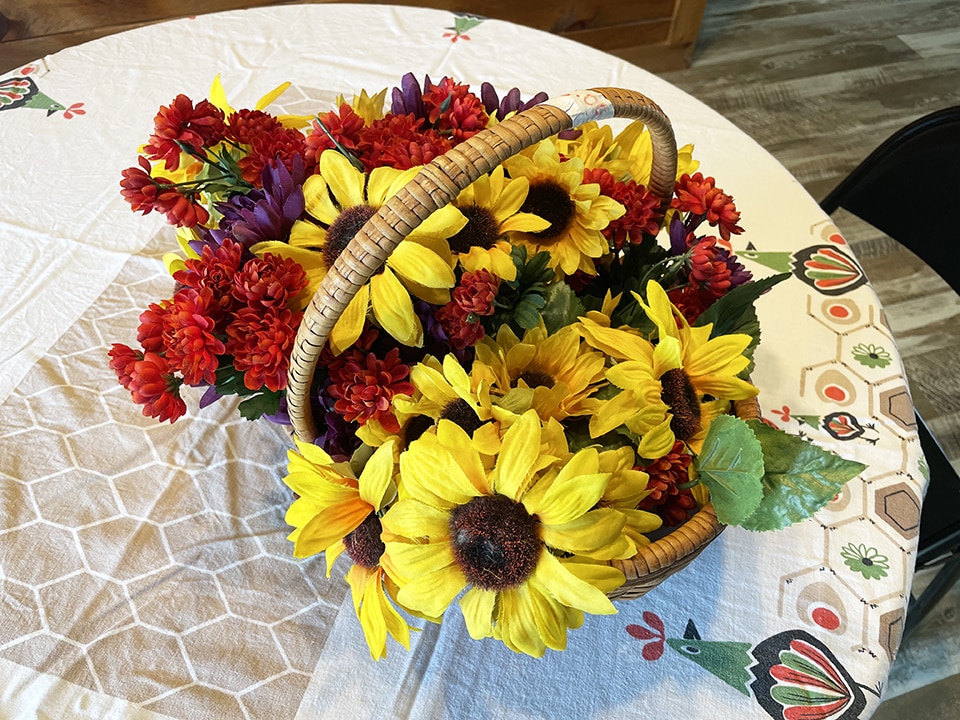 Upcycled Bike Wheel Wreath Materials
Old bike wheel
Spray paint
Fake flowers
Craft wire
Wire cutters
Ribbon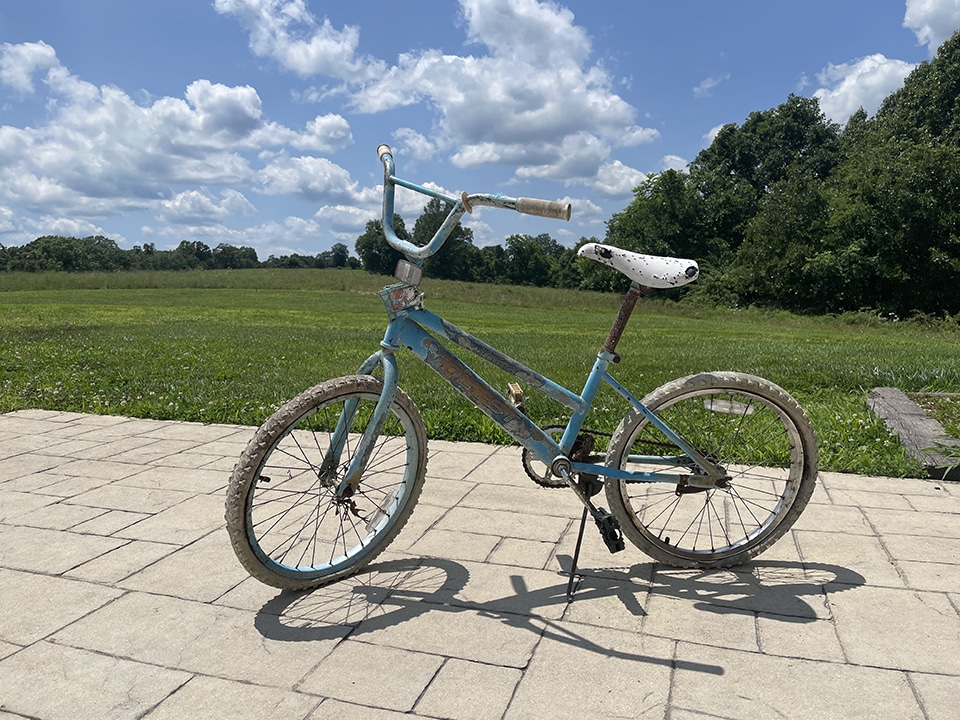 Bike Wheel Wreath Instructions
Remove wheel from bike. I recommend using a little WD-40 to get the fasteners moving, if the bike is rusty and crusty, like mine is.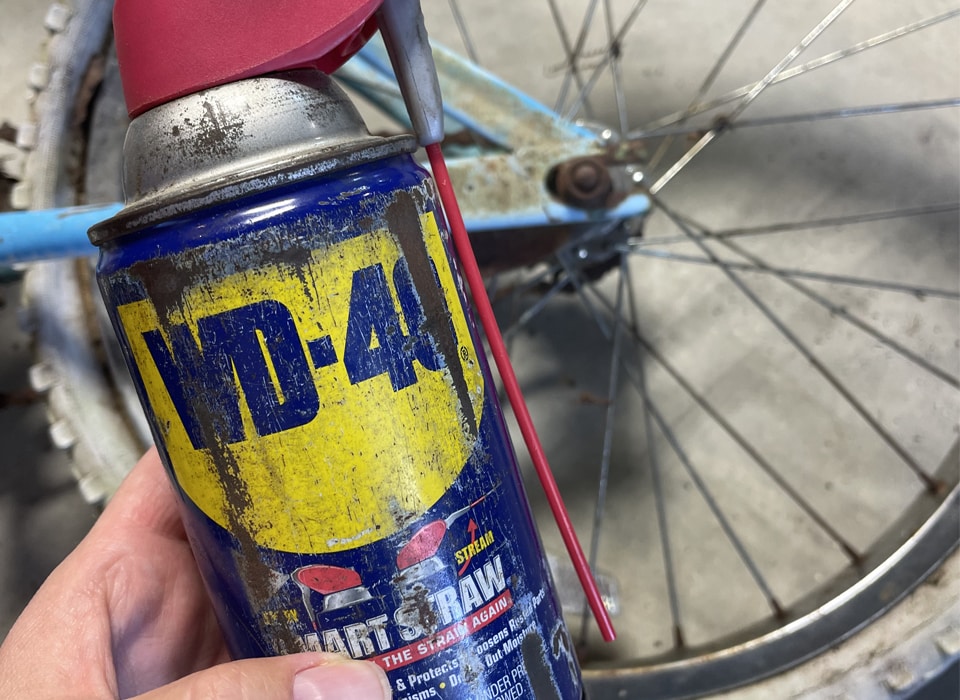 I used bolt cutters to snip off the old chain. This should allow the wheel to be removed from the bike.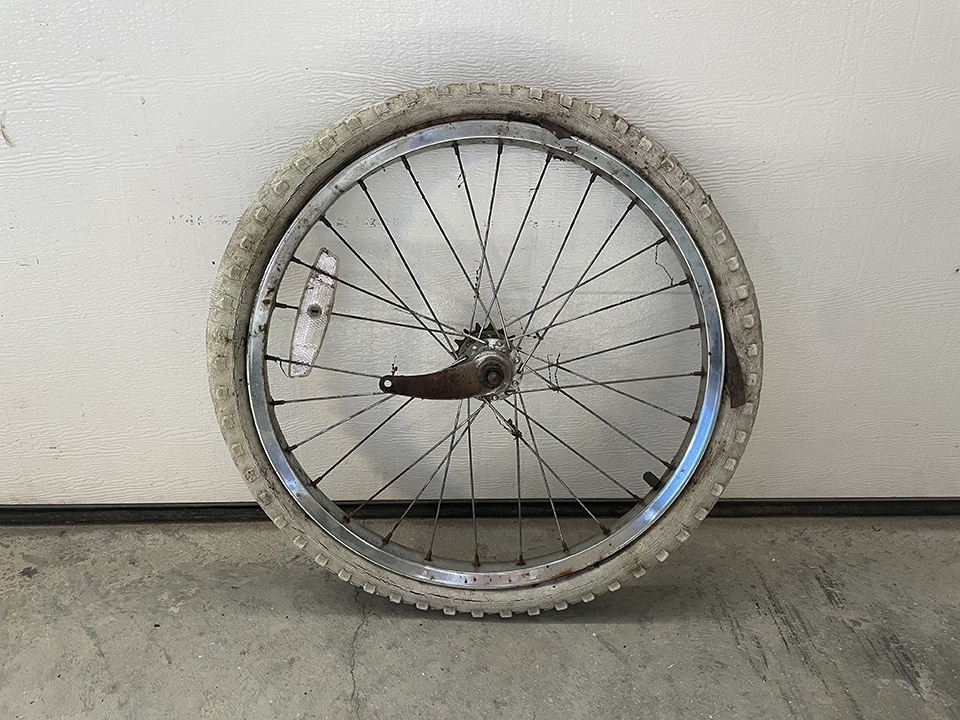 A hammer was employed to remove the plastic reflector off the spokes, and my bare hands to rip off the old tire (I'd eaten my Wheaties for breakfast).
2. Give the wheel a good cleaning, using mild dish detergent, warm water and a sponge or rag.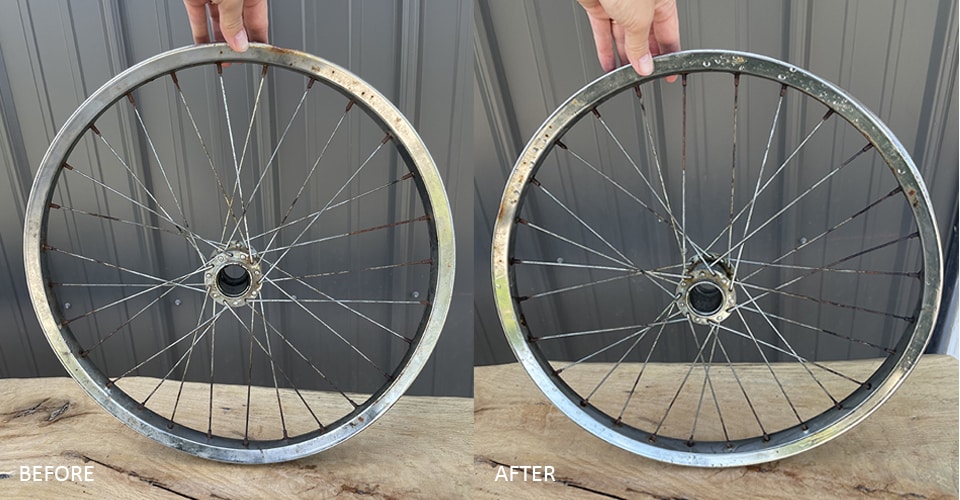 3. Spray paint both sides of the wheel. I used Krylon's Satin Black.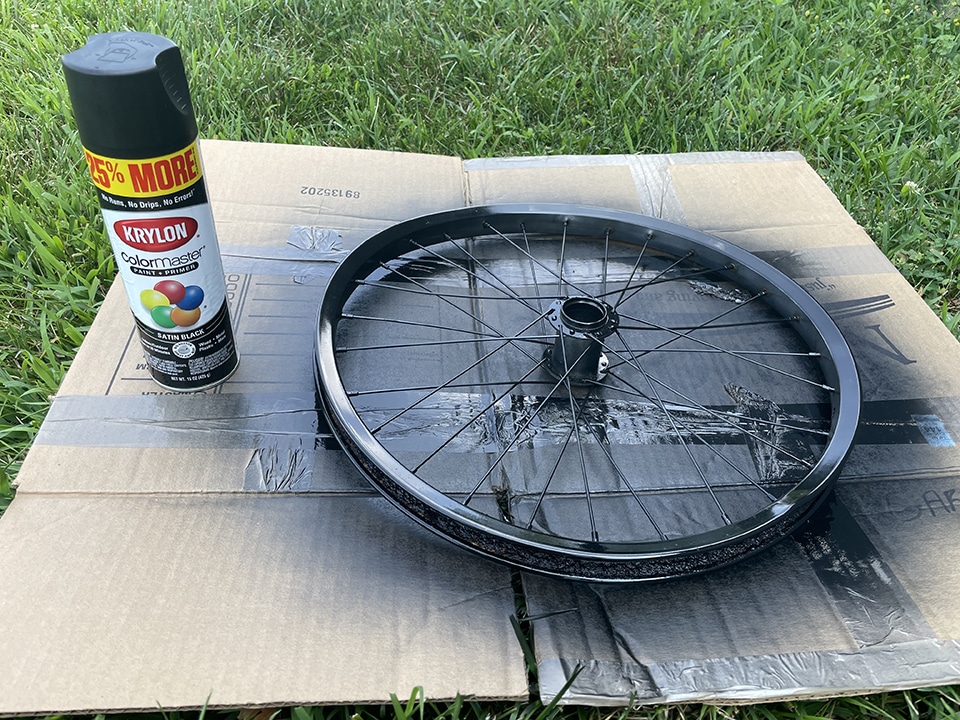 Allow the paint to dry overnight.
4. Prepare your faux flowers for placement by removing as much of the stem as possible. I used wire cutters to gently snip below the leaves, leaving enough stem for securing purposes. Begin laying out your flowers on your wheel, keeping in mind your hanging point.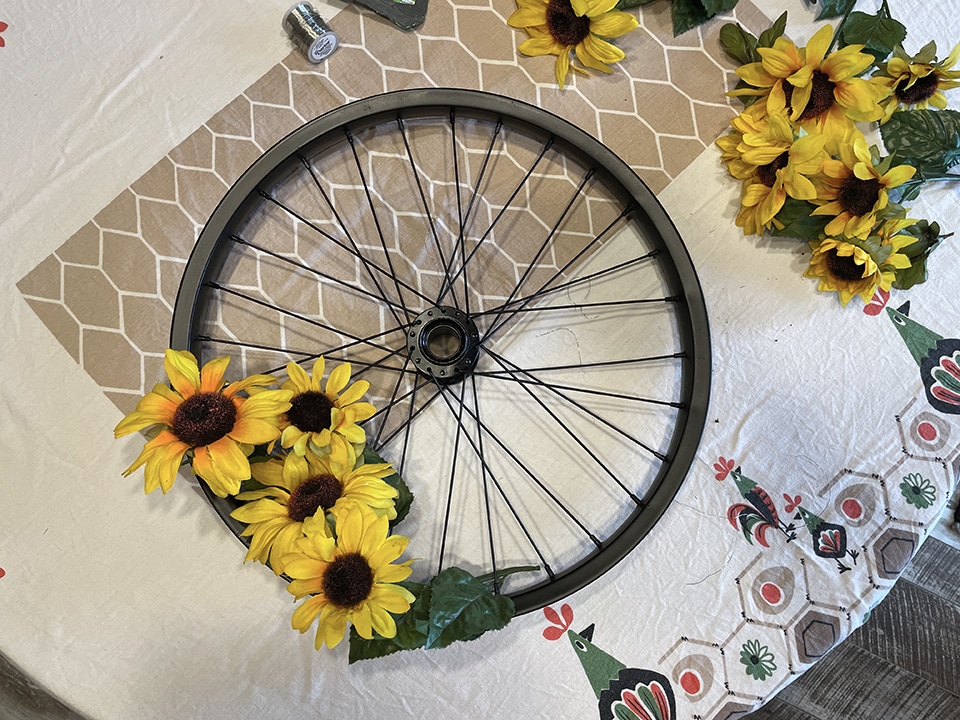 Be sure to conceal the hole in your wheel rim, left from the tire stem.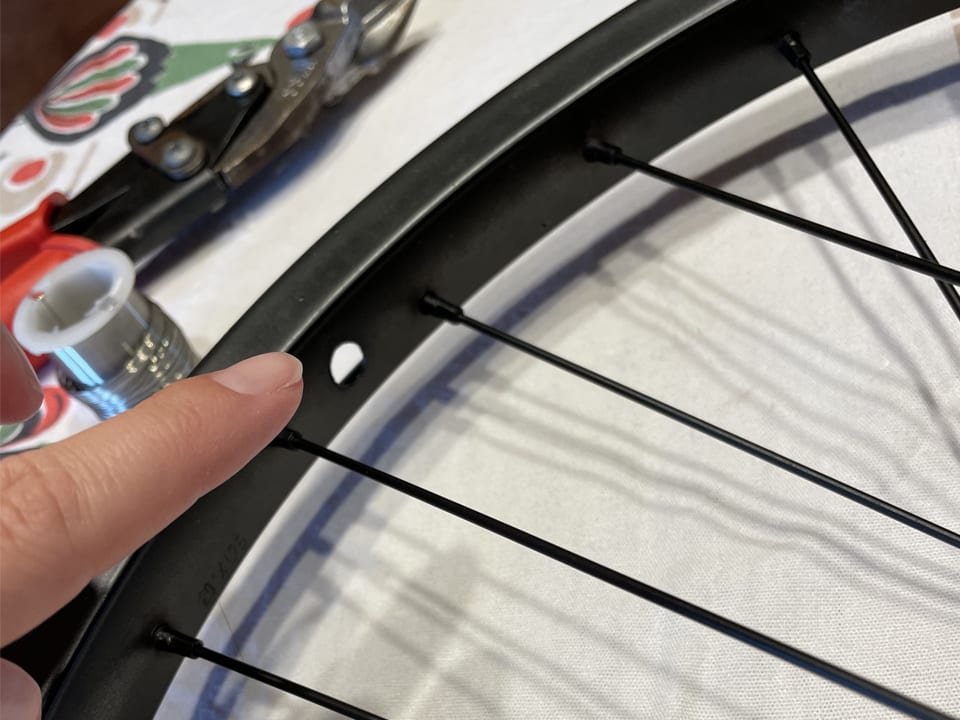 5. Secure flowers with small twists of craft wire, secured on the back side of the wheel.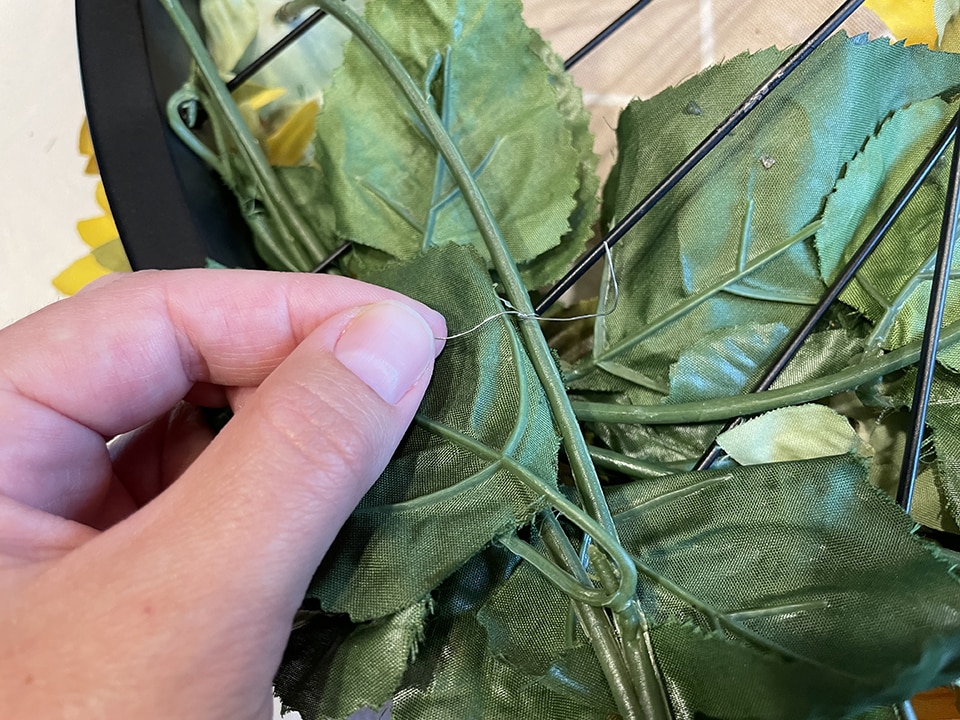 6. Find an end point for your flowers, and then fill in the gap.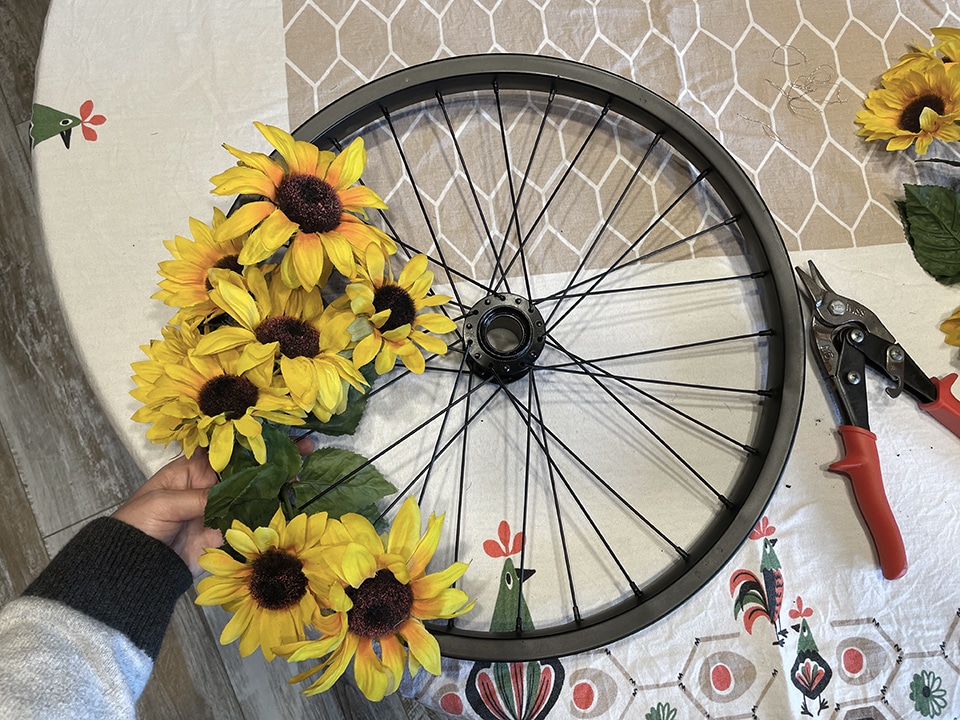 7. Continue filling in with flowers, securing each neatly to the back of the wheel.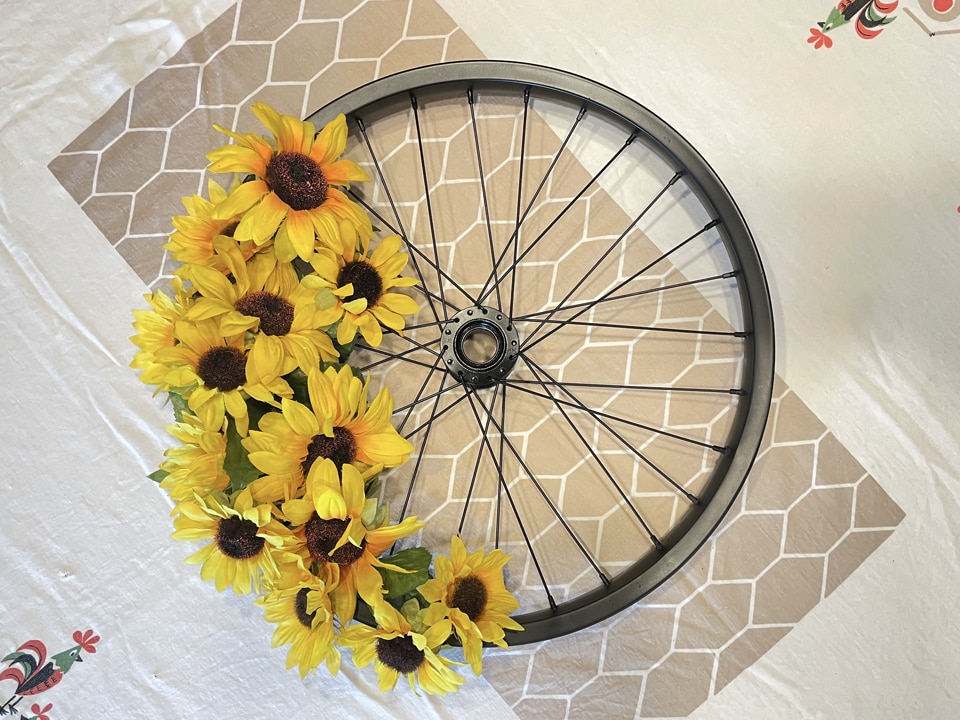 8. Add a bow, and hang!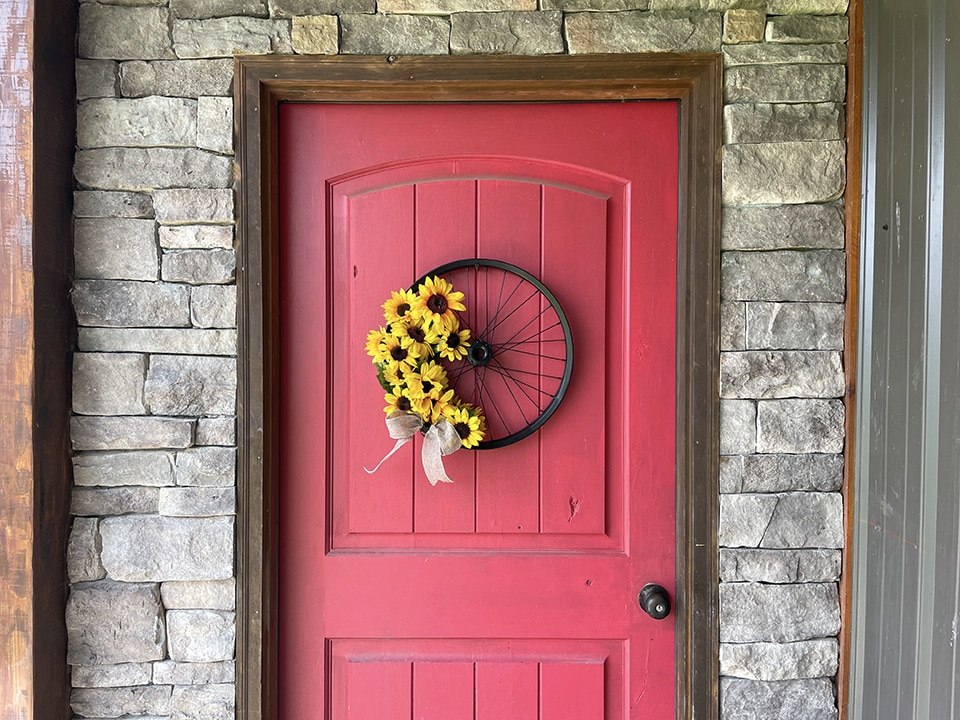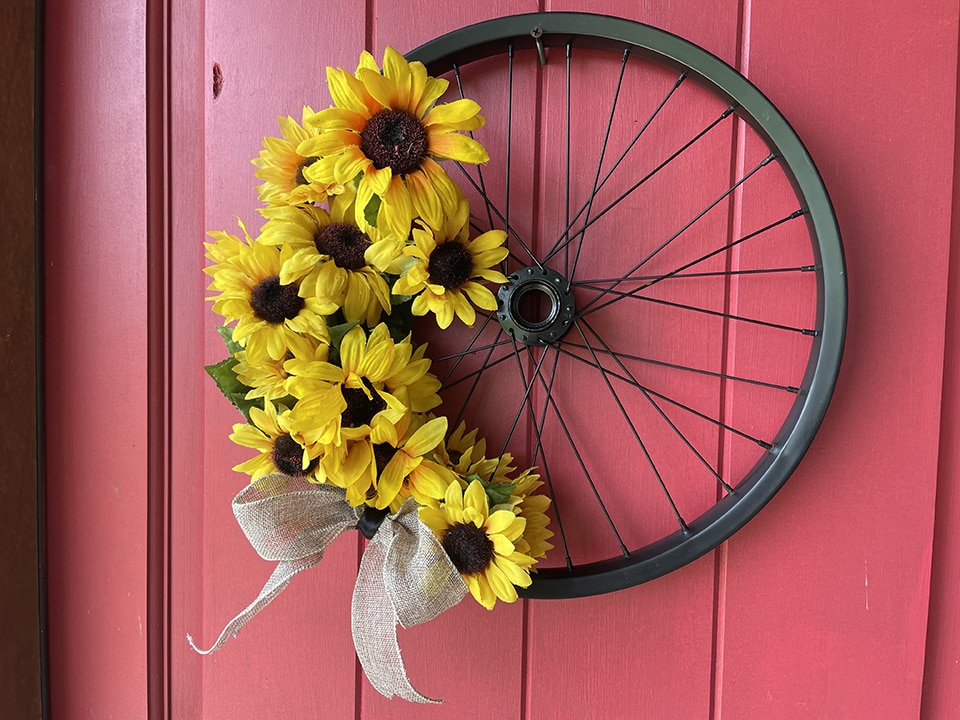 About Jackie Richardson

Jackie Baird Richardson is an interior designer, editor at The WON and avid junker. Watch for her design tips and occasional crafting ideas, bringing the outdoors indoors. View all posts by Jackie Richardson →