Wanna Win WON? Walther PPS M2 CO2 Airsoft Pistol Kit
Walther Arms' airsoft pistol kits made a big splash during the Corona virus quarantine across this land, as people ordered the kits – which include the gas blowback airsoft pistol, extra magazine, 2700 6mm BBs and 2 bottles of Walther fuel – in order to practice shooting safely at home. Walther also threw in a challenge, the #WaltherCQT, that set up a trial in order to beat Cody Osborn (Walther's marketing manager extraordinaire) and his 2-second par-time for 5 shots at 7 feet.

Cody sent me a Walther PPQ airsoft pistol kit ($169.99), because he knows I have been carrying and shooting my Walther PPQ M2 since 2013. I've shot a lot of rounds through that gun, as I routinely practice with it. The nice thing, though, is that I can now put this airsoft pistol into any of my holsters for the PPQ M2 and practice drawing and shooting.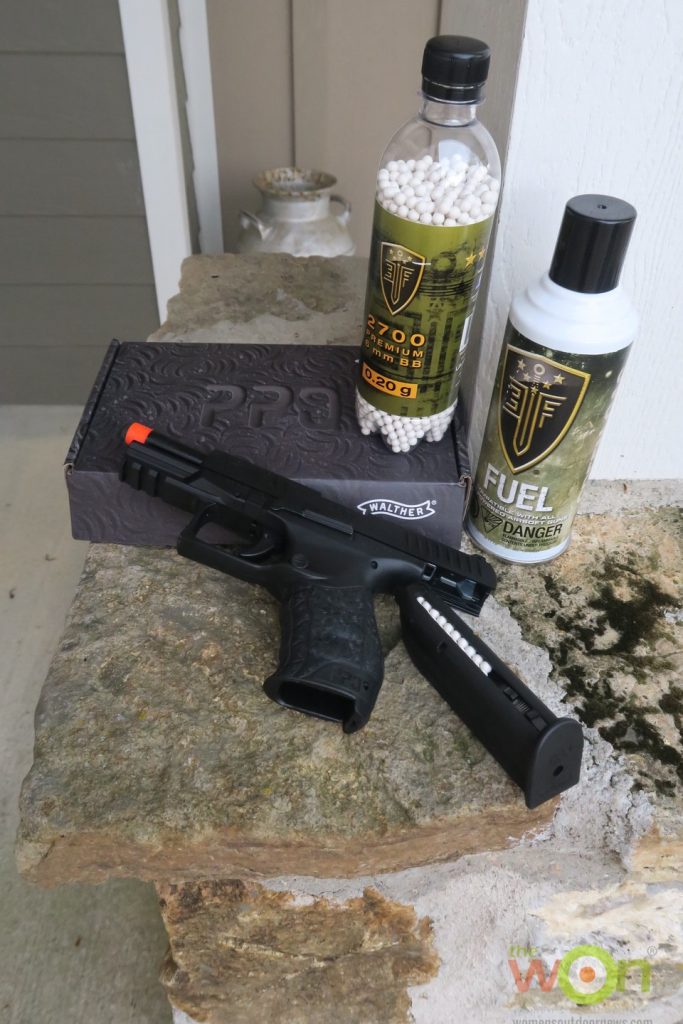 Shooting the #WaltherCQT
First, I took the airsoft pistol down to our family dump. We inherited the dump with the old ranch and haven't added to it. It has a lot of cool old things in there, though, including a refrigerator from the 1960s, a girl's bicycle with a banana seat, at least 1,000 coffee cans and a satellite dish from the '80s – you know, the type that looks like a big old wok.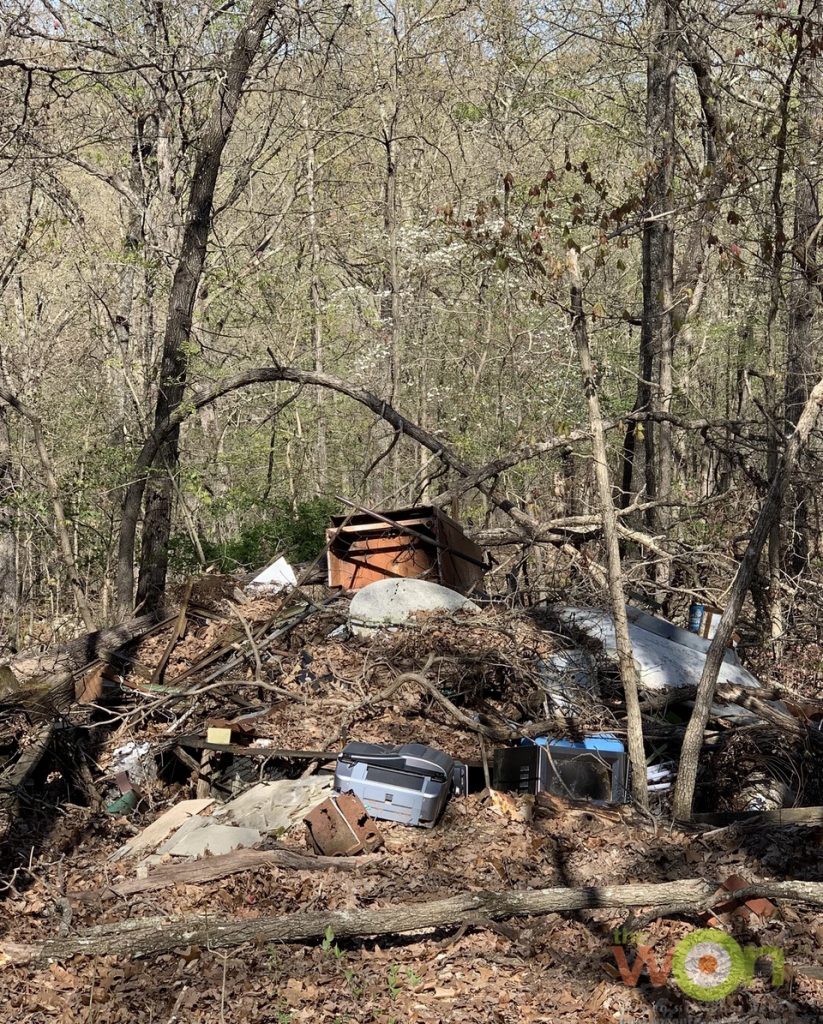 The hubby and I practiced and timed each other, shooting at the Corona virus targets that I downloaded for the challenge. I could only get my time down to 2.2 seconds and 4 shots in the Corona virus target. Then, we set up a few other targets and I'd call out where he should aim: "Folgers! Maxwell House! Bottle!" You get the picture, I'm sure.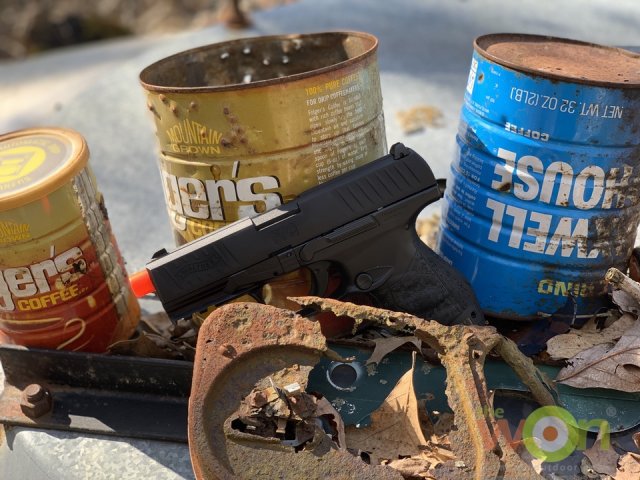 Then, we decided to shoot the challenge here at the house, and even though we could shoot it indoors safely, we went out to the driveway area. Cody recommended using a pizza box and maybe put a towel or paper inside it to add a little weight … I found 2 boxes that make quite a statement regarding the quarantine we've been living under for several weeks. I found a box for 48 rolls of Angel Soft toilet paper with lavender scented cardboard interiors – not my brand of choice, but it's all that Amazon Prime offered at the time – and a box for a case of wine from Cameron Hughes. Don't judge.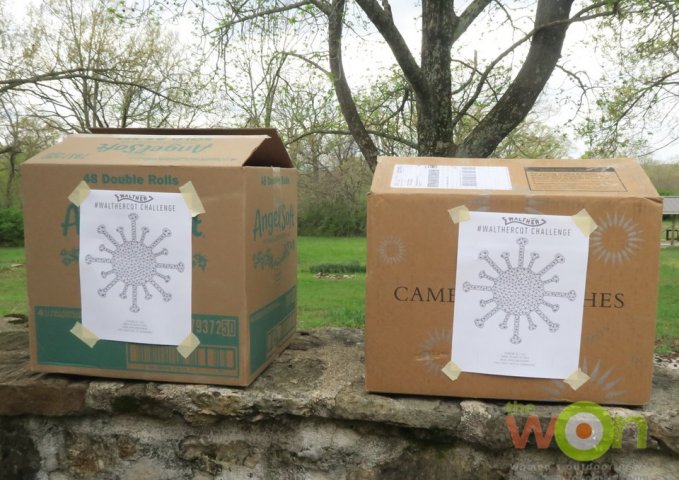 I live out in the sticks of the Ozarks, so I especially appreciate UPS, FedEx and the USPS. And that's another thing, this kit comes through FedEx! No having to deal with an FFL or filling out the paperwork.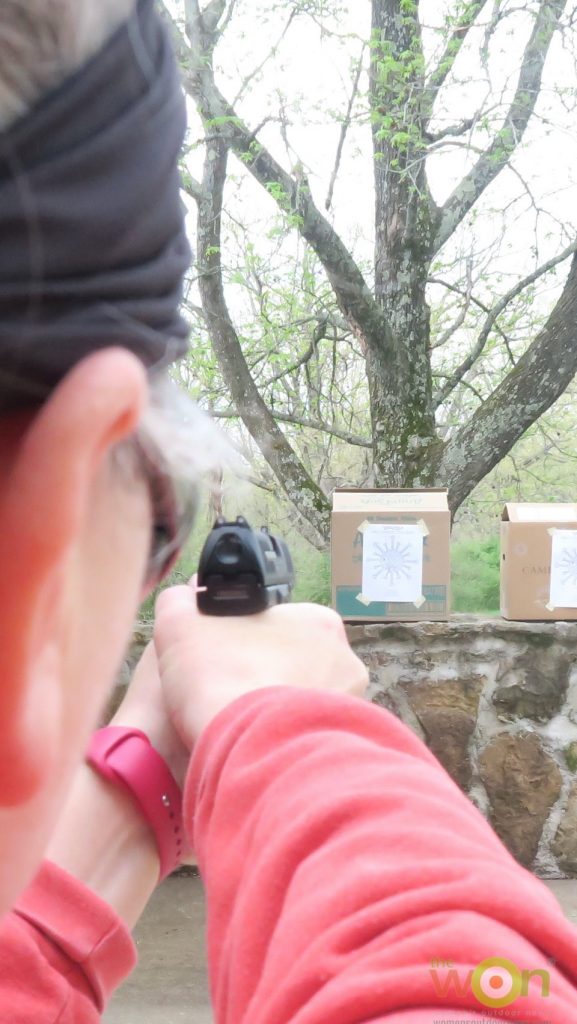 We shot the challenge in the driveway and tied at 1.83 seconds with all 5 shots landing squarely in the virus's center, which I believe entitles us to some type of notoriety from Walther Arms.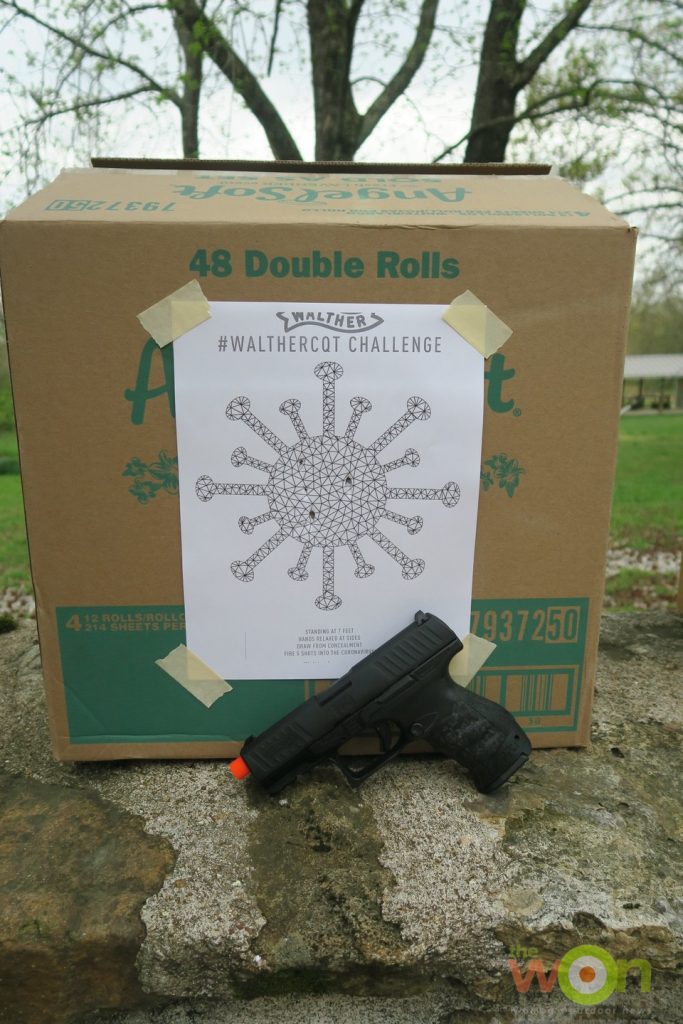 Wanna Win WON?
We're wondering if you'd like to practice with a new airsoft pistol kit from Walther Arms, and on behalf of this excellent firearms company, we are offering a a Walther PPS M2 blowback airsoft pistol kit. It includes a Walther PPS Blowback Airsoft Pistol, 1 extra magazine, 2700 6mm BB's, and 12 cartridges of Umarex CO2, enough for 2700 shots ($109.99).
Learn more about the #WaltherCQTChallenge here.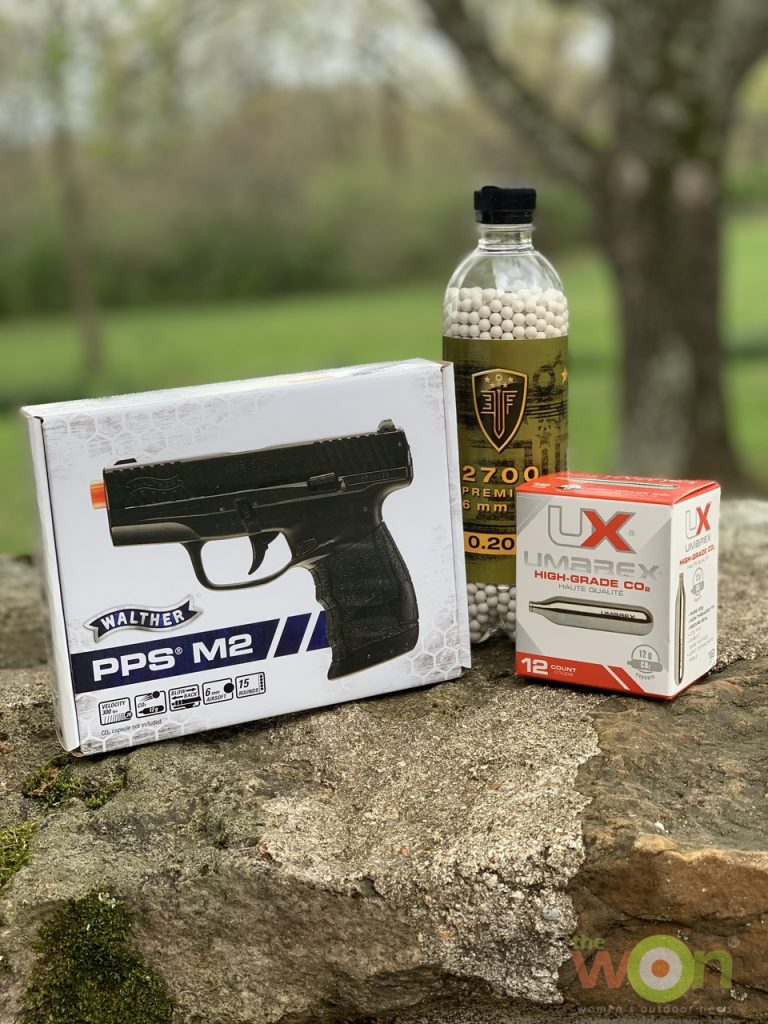 Enter below to win a Walther PPS M2 blowback airsoft pistol kit. Contest runs from April 27 to May 4.
About Barbara Baird

Publisher/Editor Barbara Baird is a freelance writer in hunting, shooting and outdoor markets. Her bylines are found at several top hunting and shooting publications. She also is a travel writer, and you can follow her at https://www.ozarkian.com. View all posts by Barbara Baird →
The Conversation