2021 SASP and SCTP National Championships
This year's SASP and SCTP National Championships at the Cardinal Shooting Center in Marengo, Ohio were fun and wet … really wet. This is the same group of athletes I mention in my previous post, SCTP 2021 Olympic & Sporting Clays Development (OSCD) Camp. As in previous years, I attended the event with the CZ-USA Field Sports crew.
Sponsored by CZ-USA Field Sports
What is it?
For those who aren't familiar with this week-long event, here's a little background information. The Scholastic Shooting Sports Foundation (SSSF) describes itself as, "A 501(c)(3) educational-athletic organization dedicated to providing shooting-sports education and opportunities to school-age youths around the United States to encourage young athlete personal growth and development." It's responsible for all aspects of the Scholastic Clay Target Program (SCTP) and Scholastic Action Shooting Program (SASP) across the United States.
Youth, from elementary school through college age, who join an SCTP team have the opportunity to compete in trap, skeet, sporting clays, international skeet and bunker trap. Those interested in competing in Action Shooting with .22 rifles, .22 handguns, pistol caliber carbines (PCC), or centerfire handguns join the SASP.
SASP and SCTP National Championships
From July 8th through 17th, nearly 3,500 youth registered in almost 10,000 entries across multiple disciplines. The following photos highlight some of the happenings near the CZ-USA Field Sports trailer.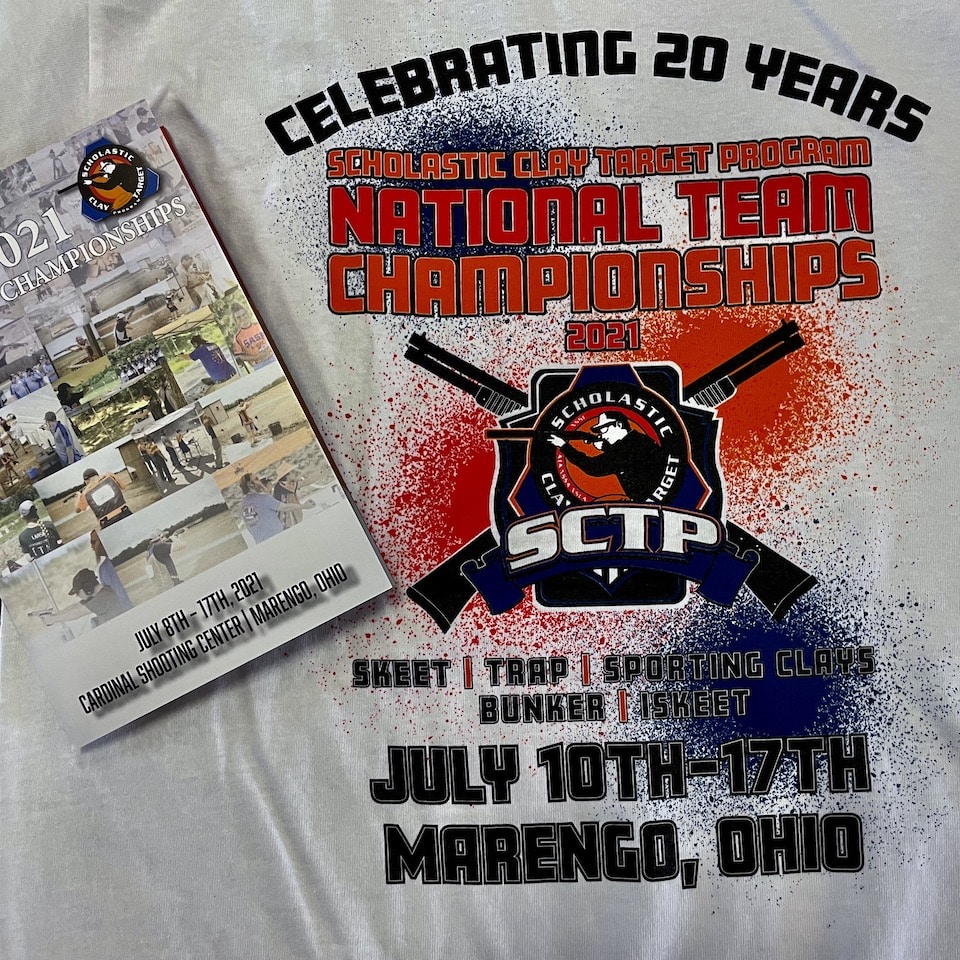 This year's SCTP National Championships shirt and program were handed out to competitors.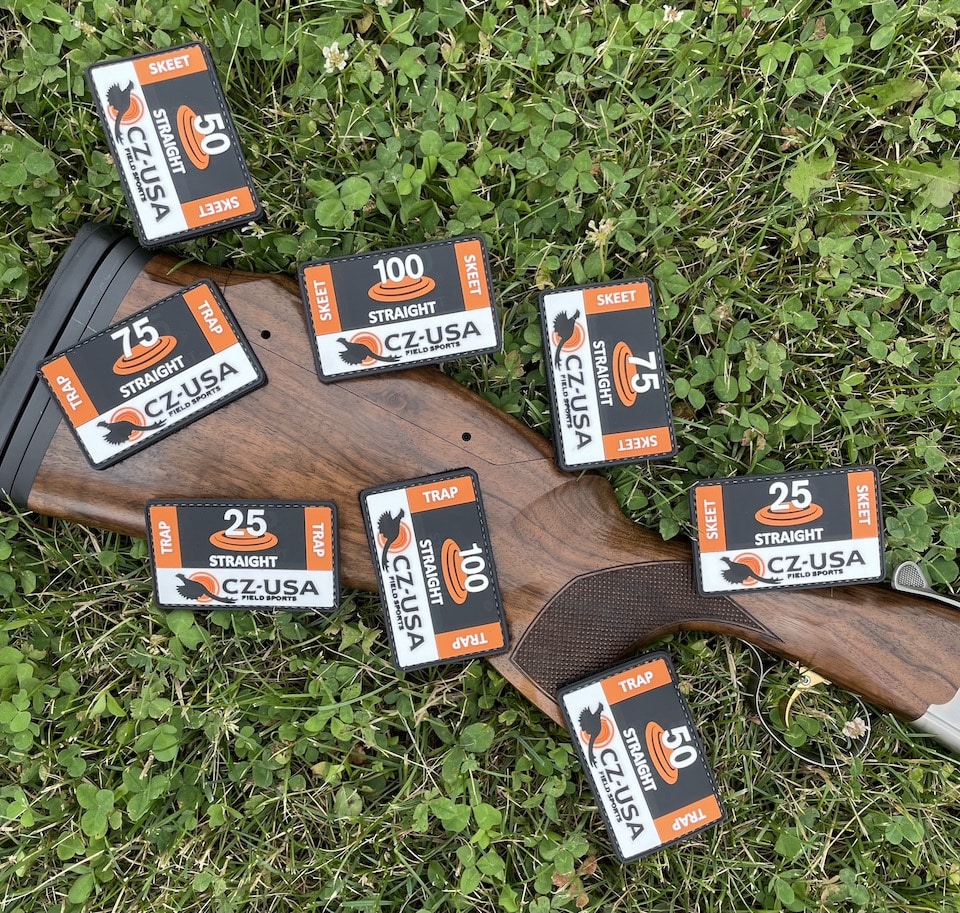 We passed out these straight patches to anyone who earned the amounts on them. Imagine breaking 25, 50, 75 or 100 clays straight!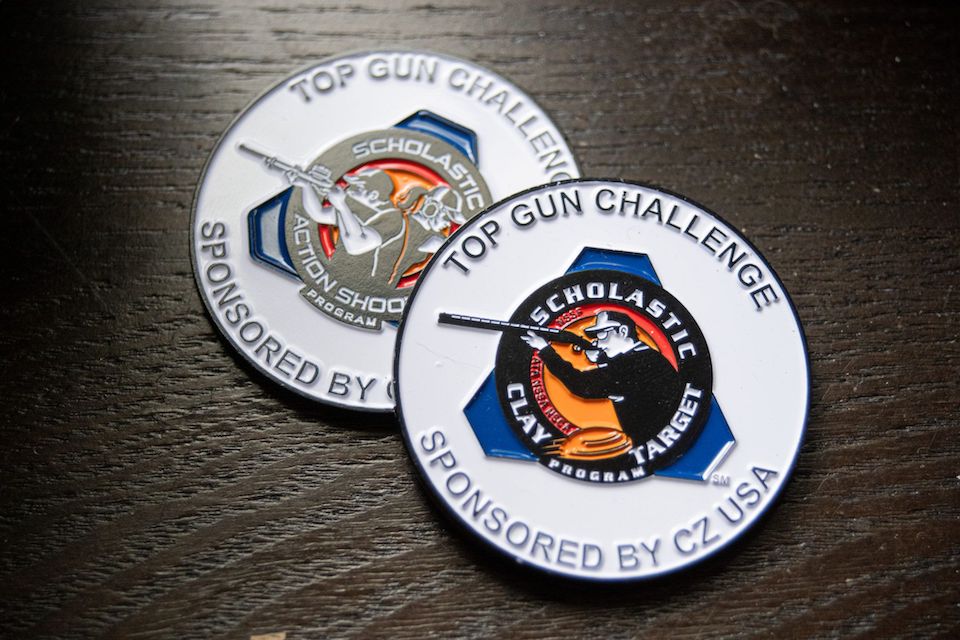 Athletes competing in the 2021 CZ-USA Top Gun Challenge at the SCTP National Championships shot across multiple disciplines in both clay targets and action shooting. Their scores from each event were compiled to calculate the winners.
Top Gun Challenge Champions:
First place was Trace Scuderi and second place, Bailey Lueders.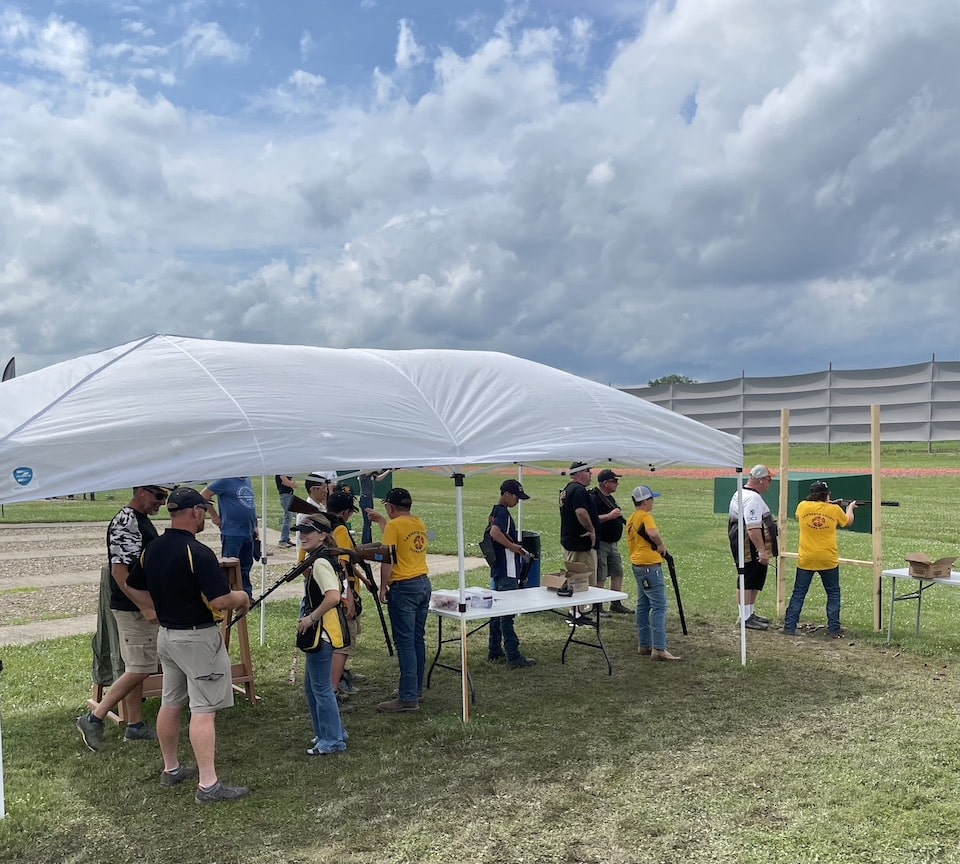 We had a steady stream all day long of competitors shooting on the CZ demo field.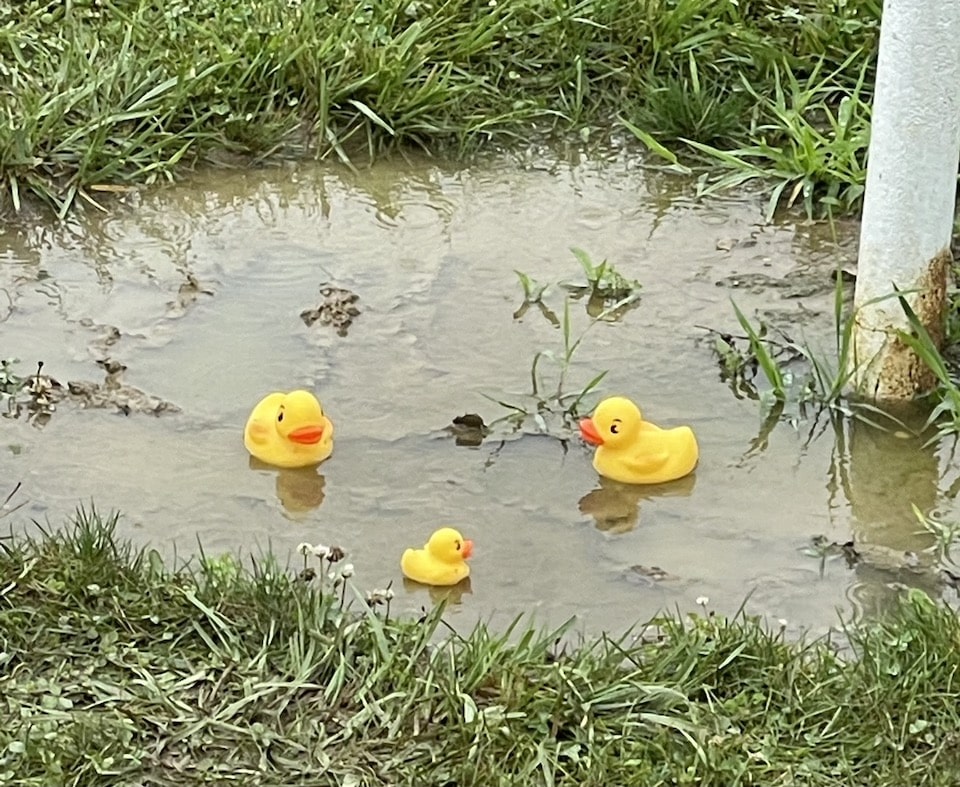 As I mentioned before, there was a lot of rain throughout the week. I even added a few ducks to our pond right outside the trailer.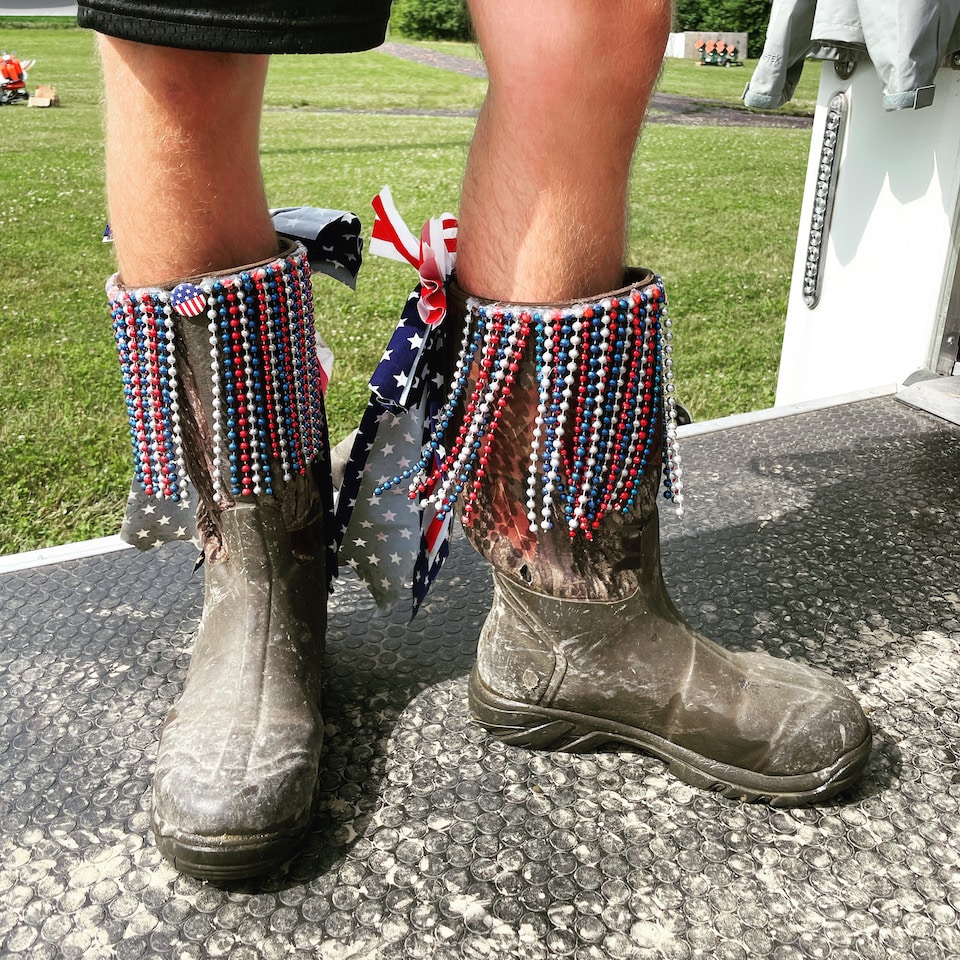 This competitor really got into the spirit and embraced the rain with his festive and patriotic rubber boots.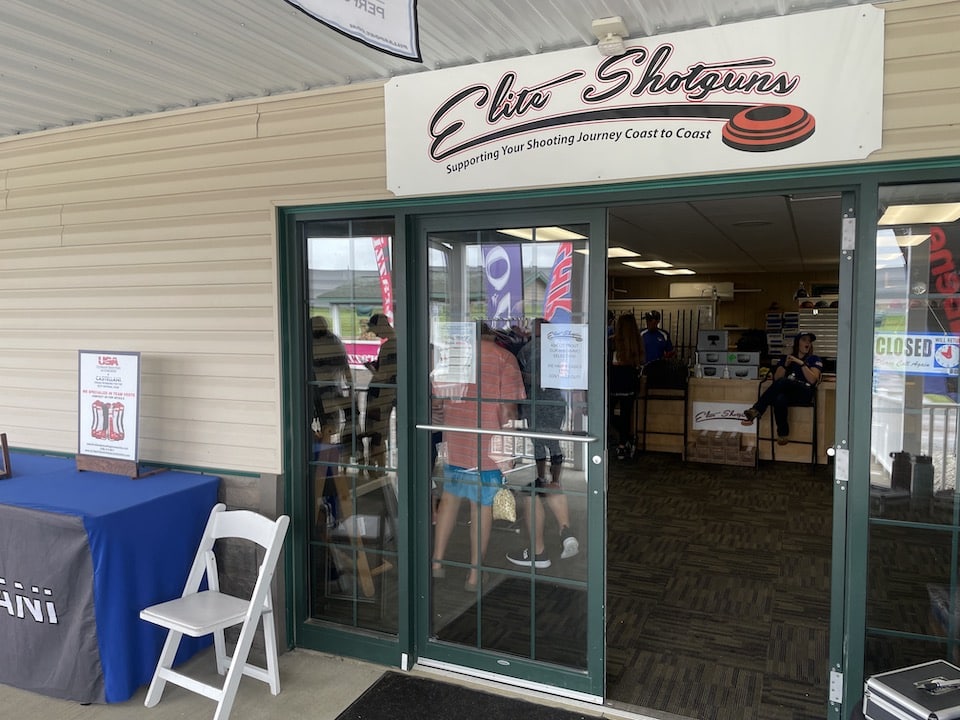 Elite Shotguns has a store at Cardinal Center. They sold numerous CZ-USA shotguns to some very excited competitors.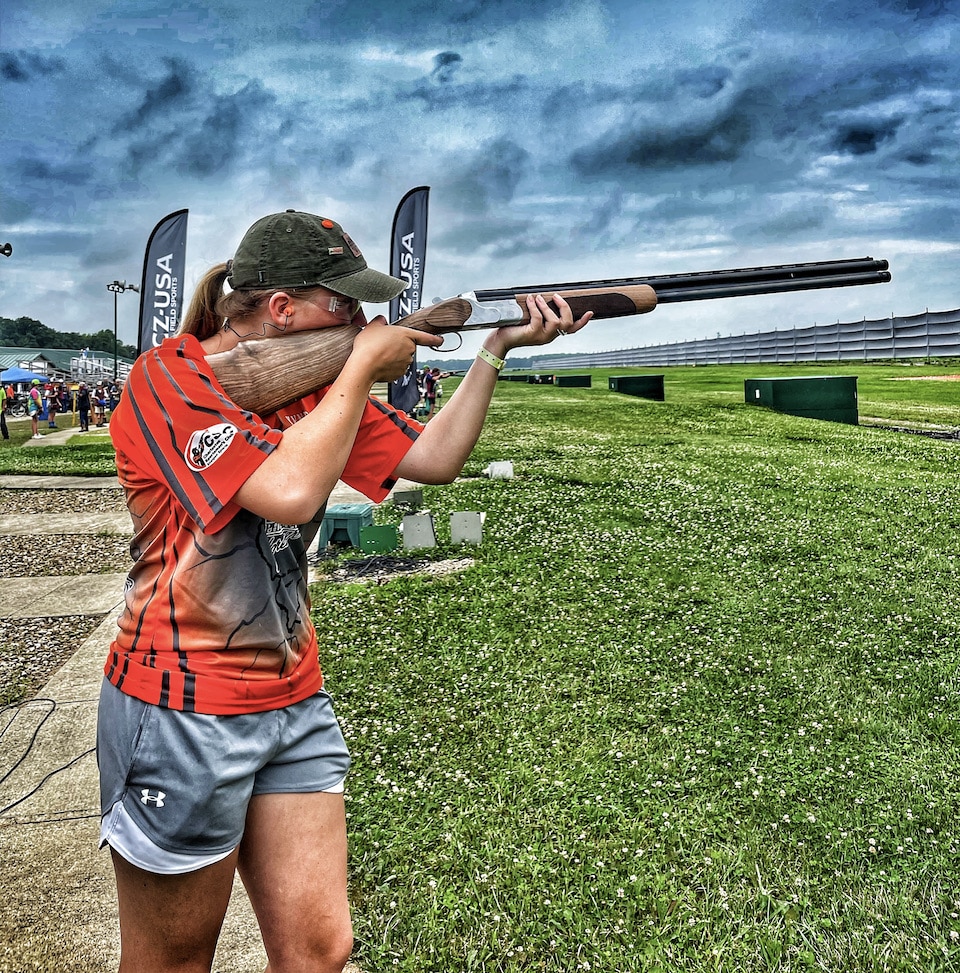 Kyndall crushed clays with her new CZ Redhead Premier Target.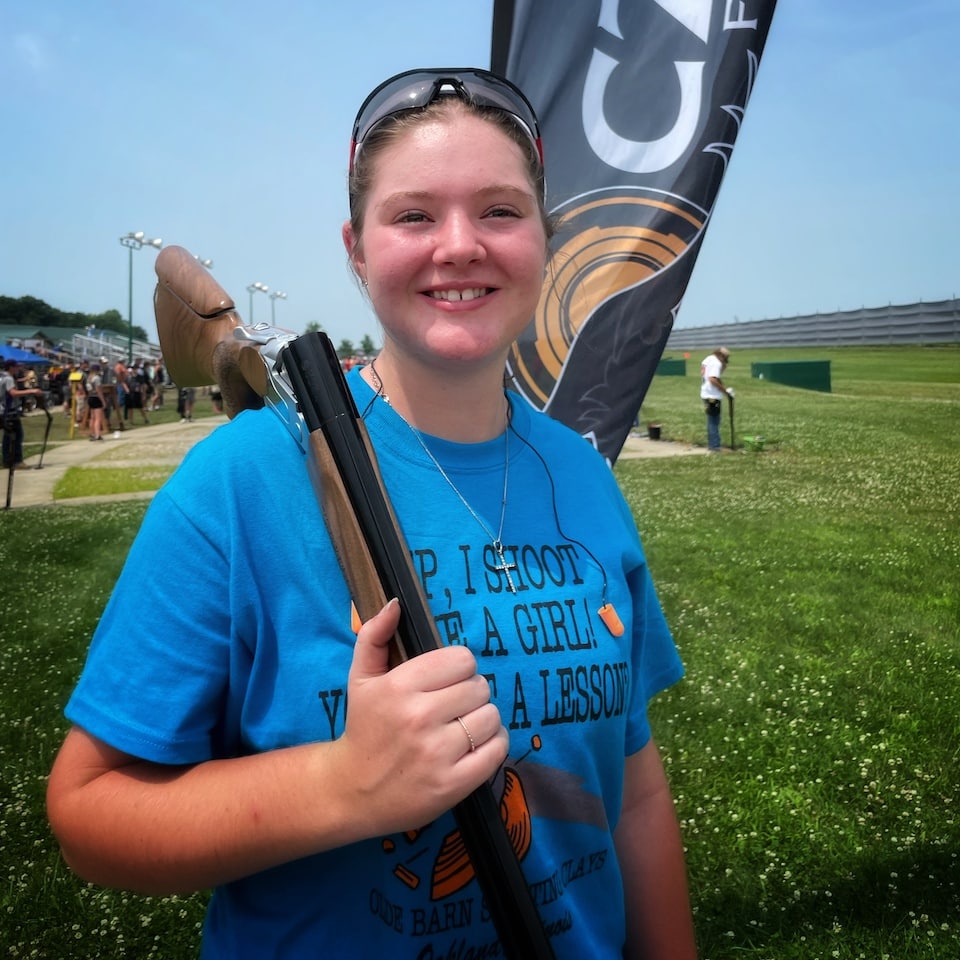 Hannah did an awesome job breaking clays with her new SCTP Sterling!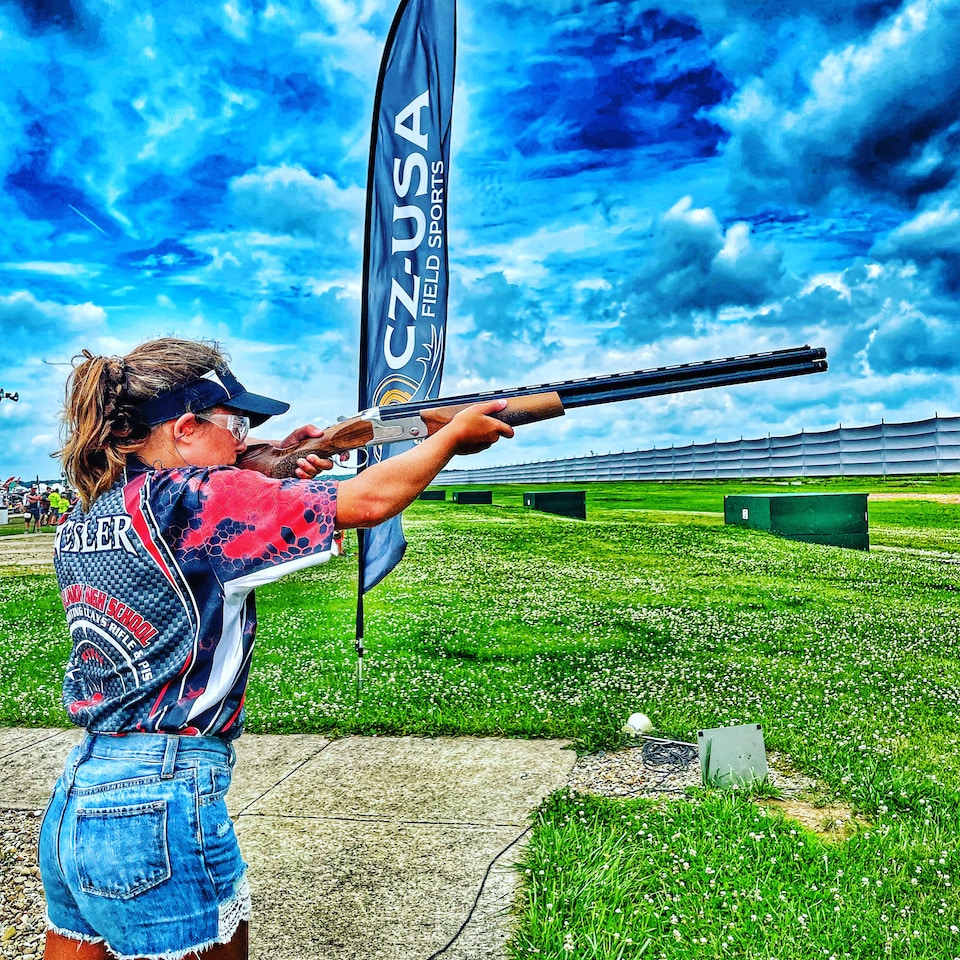 Lillie went home with a brand new SCTP Sterling Southpaw.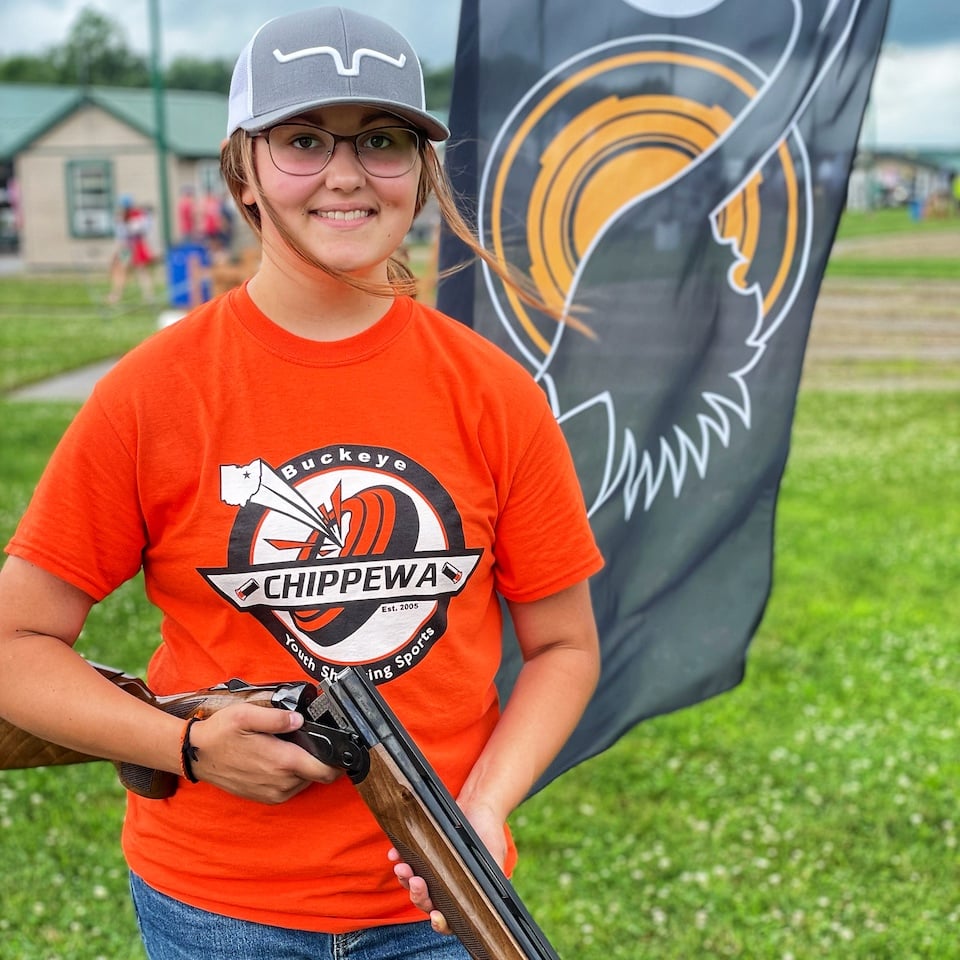 Olivia Shane, who just so happens to live near me, enjoyed some practice time with her new CZ All-American.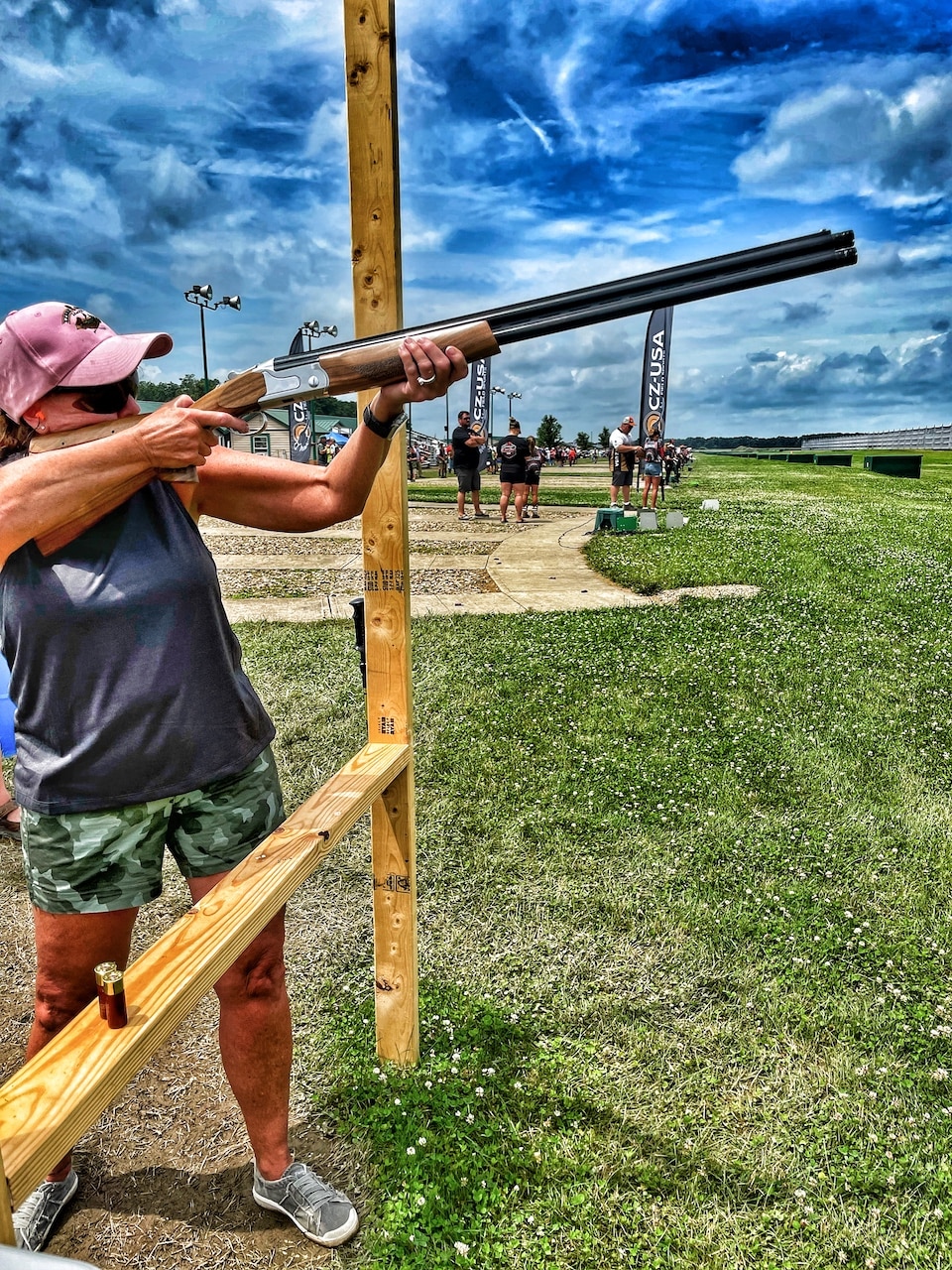 It wasn't just competitors that bought new shotguns. Pam just came to the event to watch her son's team, and ended up with a brand new SCTP Sterling. She broke clays like she's been shooting for years.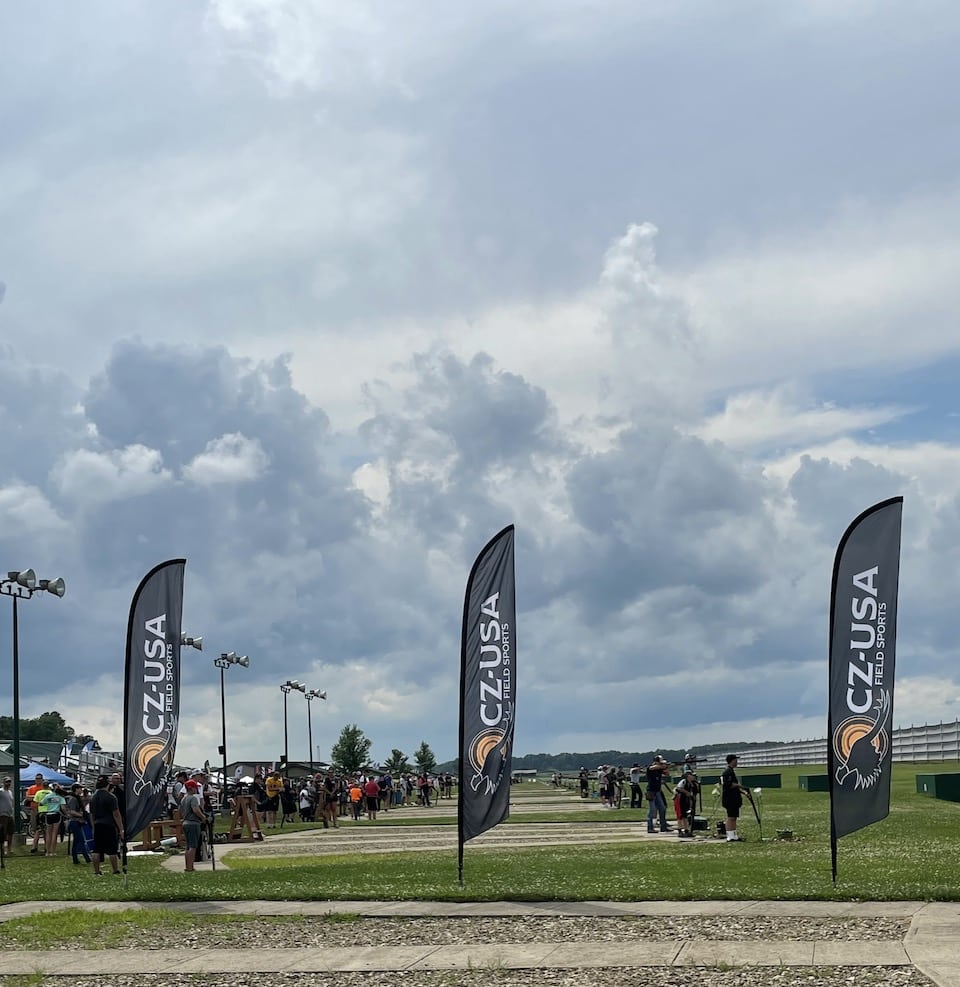 Practice trap fields were located just outside our demo area. It was obvious, by the crowd, when trap competitions were taking place.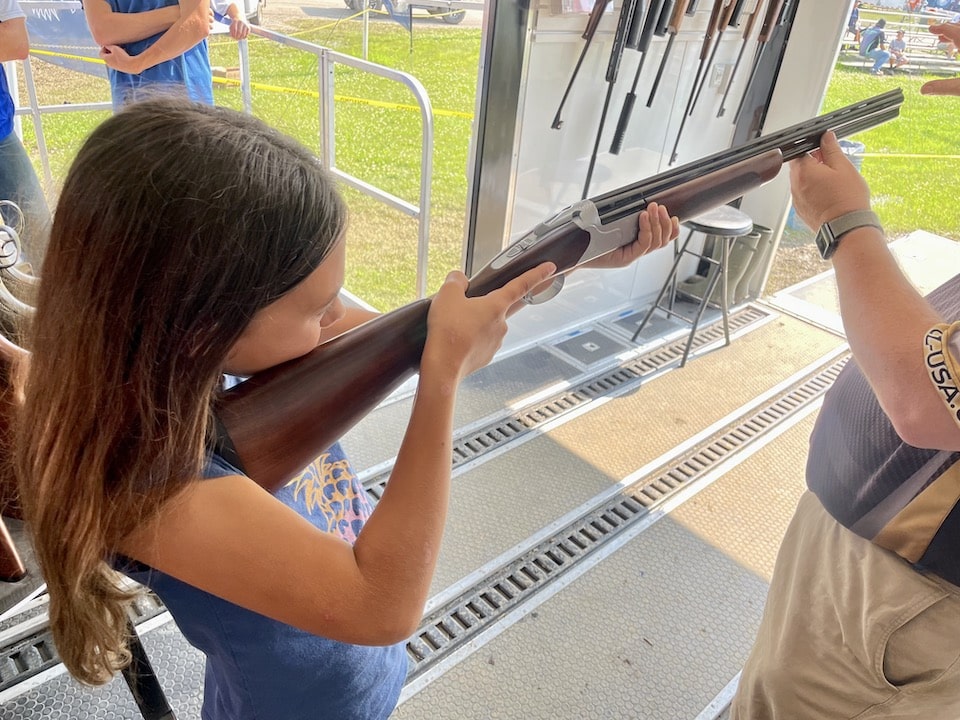 Future SCTP athletes stopped by the CZ trailer to get fit their first shotgun.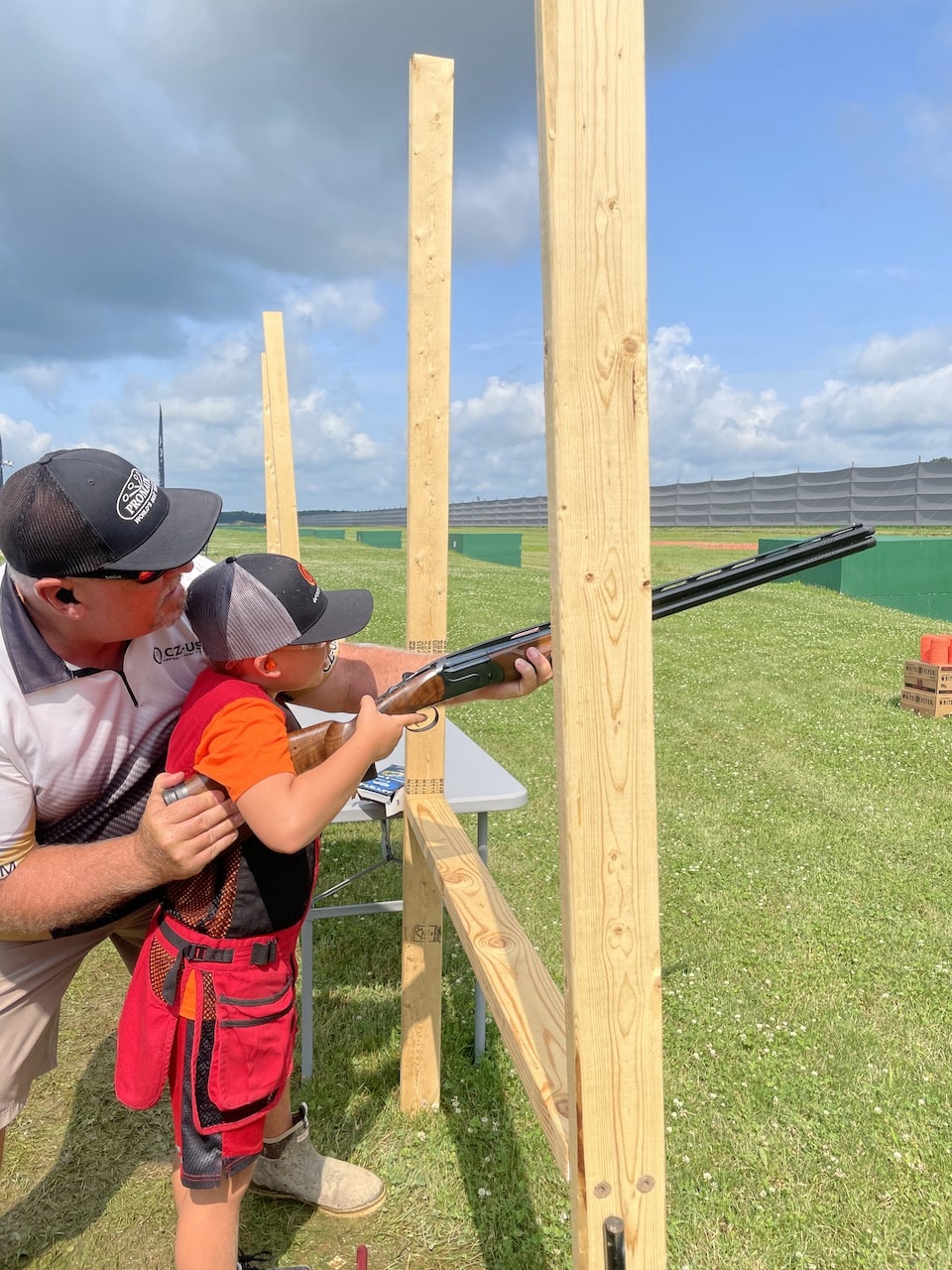 The CZ crew made sure everyone on the demo range left with a positive experience. Here John Francis helps Michael, who is visiting the trailer for his second year, break targets with a CZ Redhead Premier Reduced Length.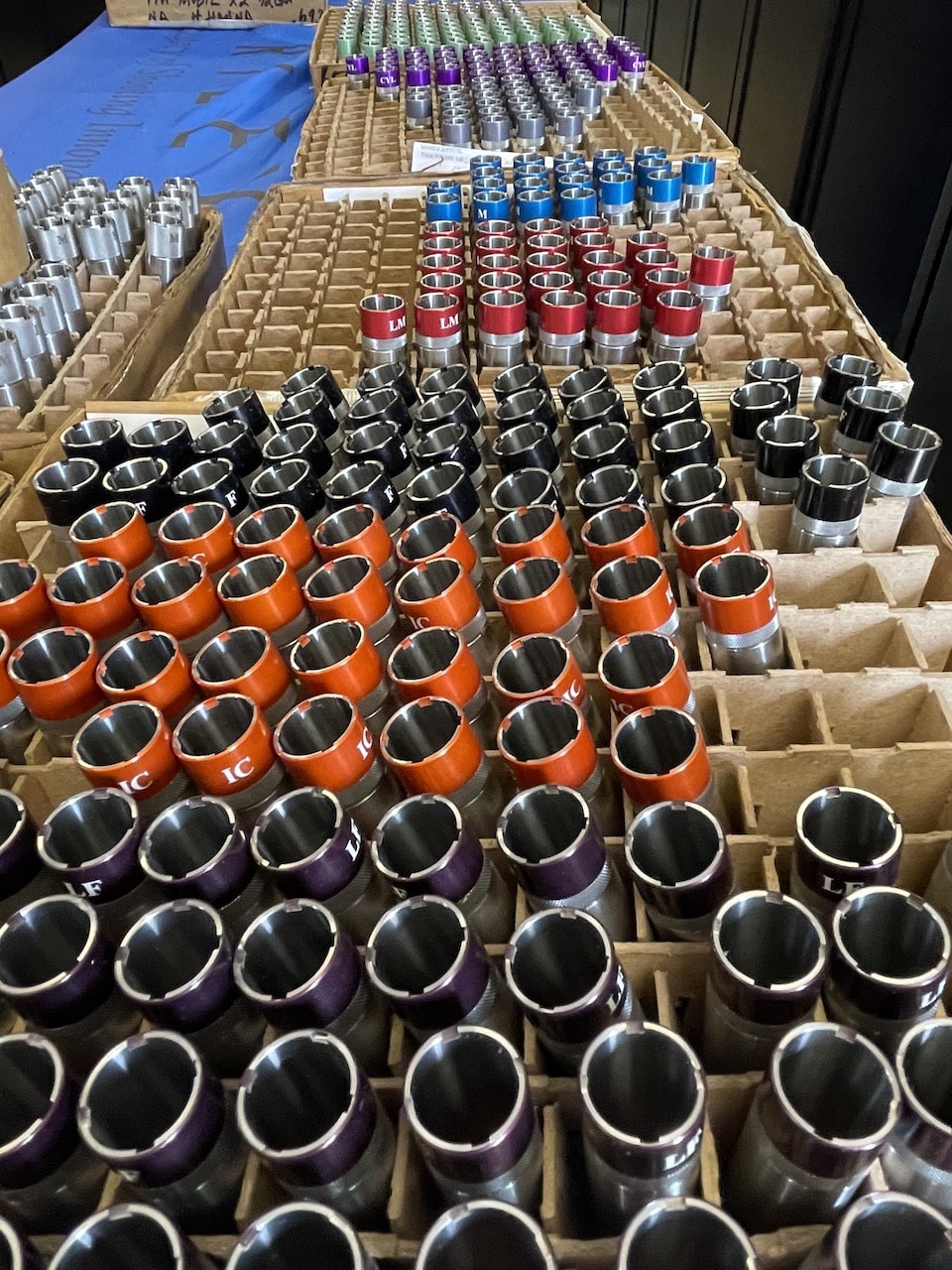 There was time to do a little shopping at the event. Briley also has a store on the property. Perusing their chokes is like shopping in a candy store.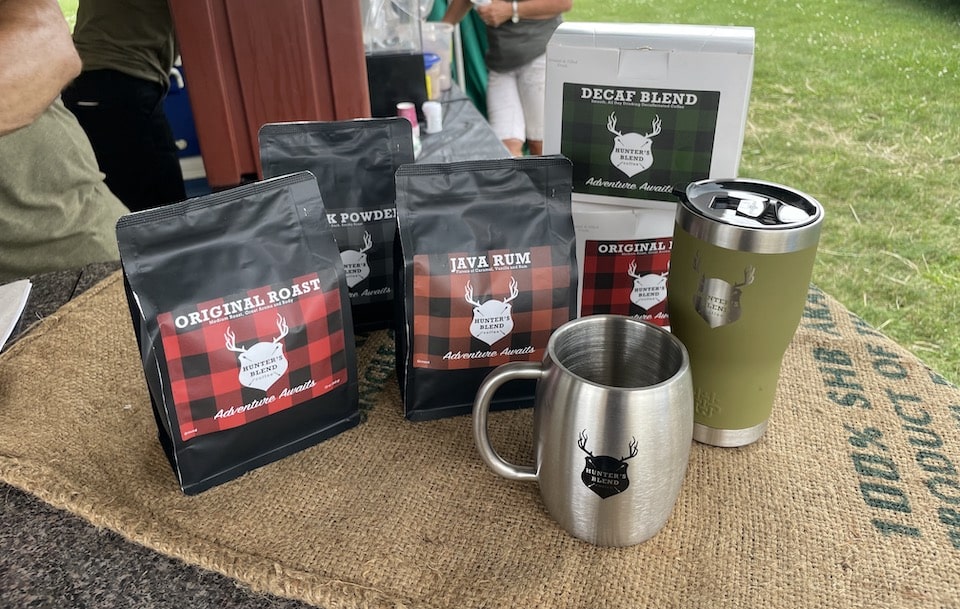 Hunter's Blend, which makes some delicious coffee, had a cafe set up right near our trailer. I may have indulged in some of their iced coffee drinks.
Next years SASP and SCTP National Championships will take place in July of 2022.
About Michelle Cerino

Michelle Cerino, aka Princess Gunslinger, first entered the firearms industry in 2011 as co-owner, president and trainer at a national training company. She immediately began competing in both 3-Gun and NRA Action Pistol, becoming a sponsored shooter. Michelle is currently a columnist and Managing Editor of Women's Outdoor News, as well as owner of Pervenio LLC. She also manages social media for Vera Koo and GTM Original. Michelle encourages others to step out of the comforts of home and explore. View all posts by Michelle Cerino →
The Conversation