Beaded Pipe Cleaner Indian Corn
My daughter-in-law lamented the fact that after they put away their Halloween décor, they didn't have but a few things to set out for Thanksgiving. A quick check on Pinterest, and an enduring interest in crafting with the grands, led me to this craft – beaded pipe cleaner Indian corn.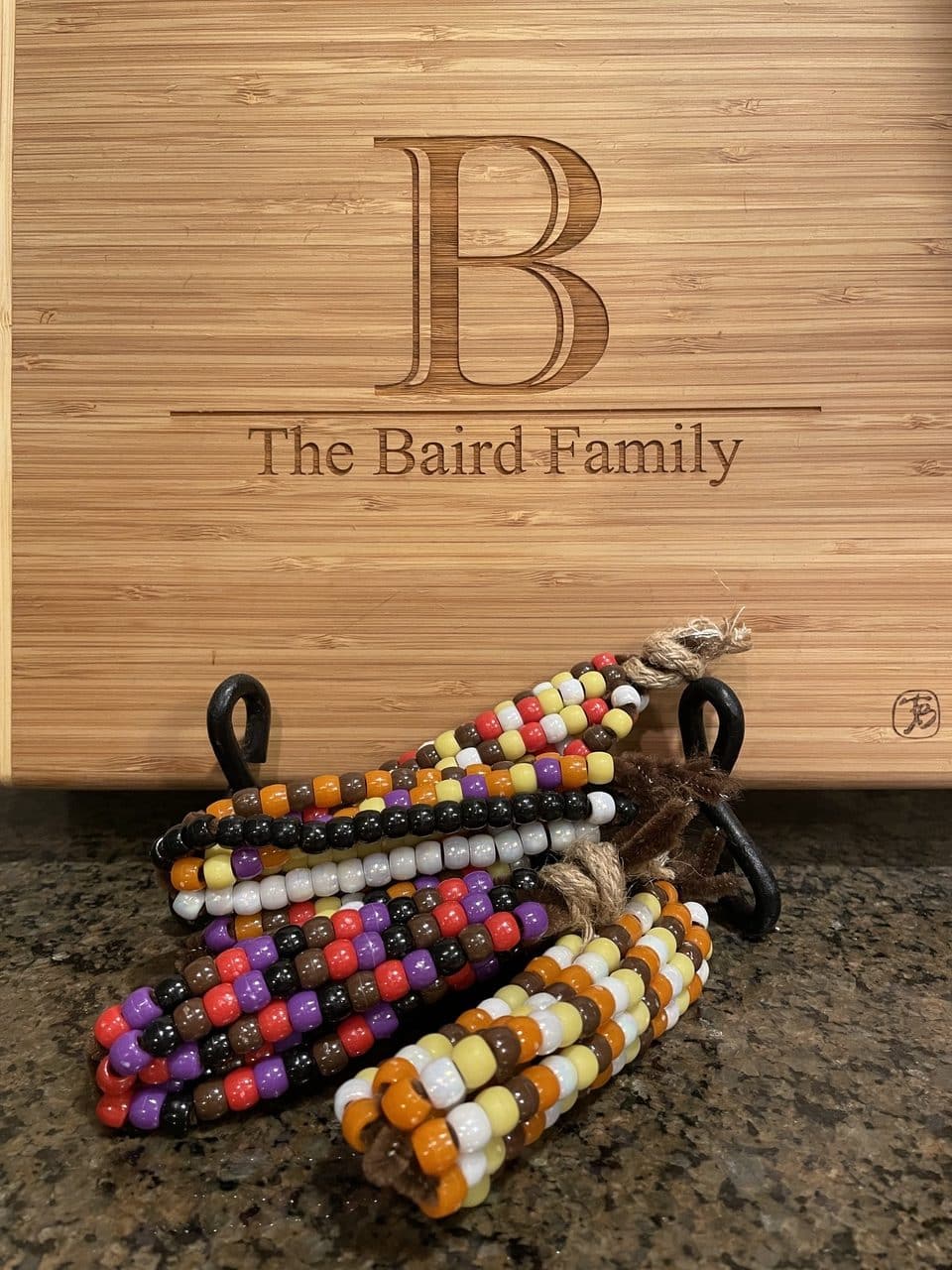 My grandchildren love to do crafts, and it's something that we plan for and accomplish together – be it pounding flowers or decorating pinecones to look like snowy owls.
A quick trip to Hobby Lobby to get Pony beads (yes, there's such a thing), which were half price so score there, along with pipe cleaners, and we were off.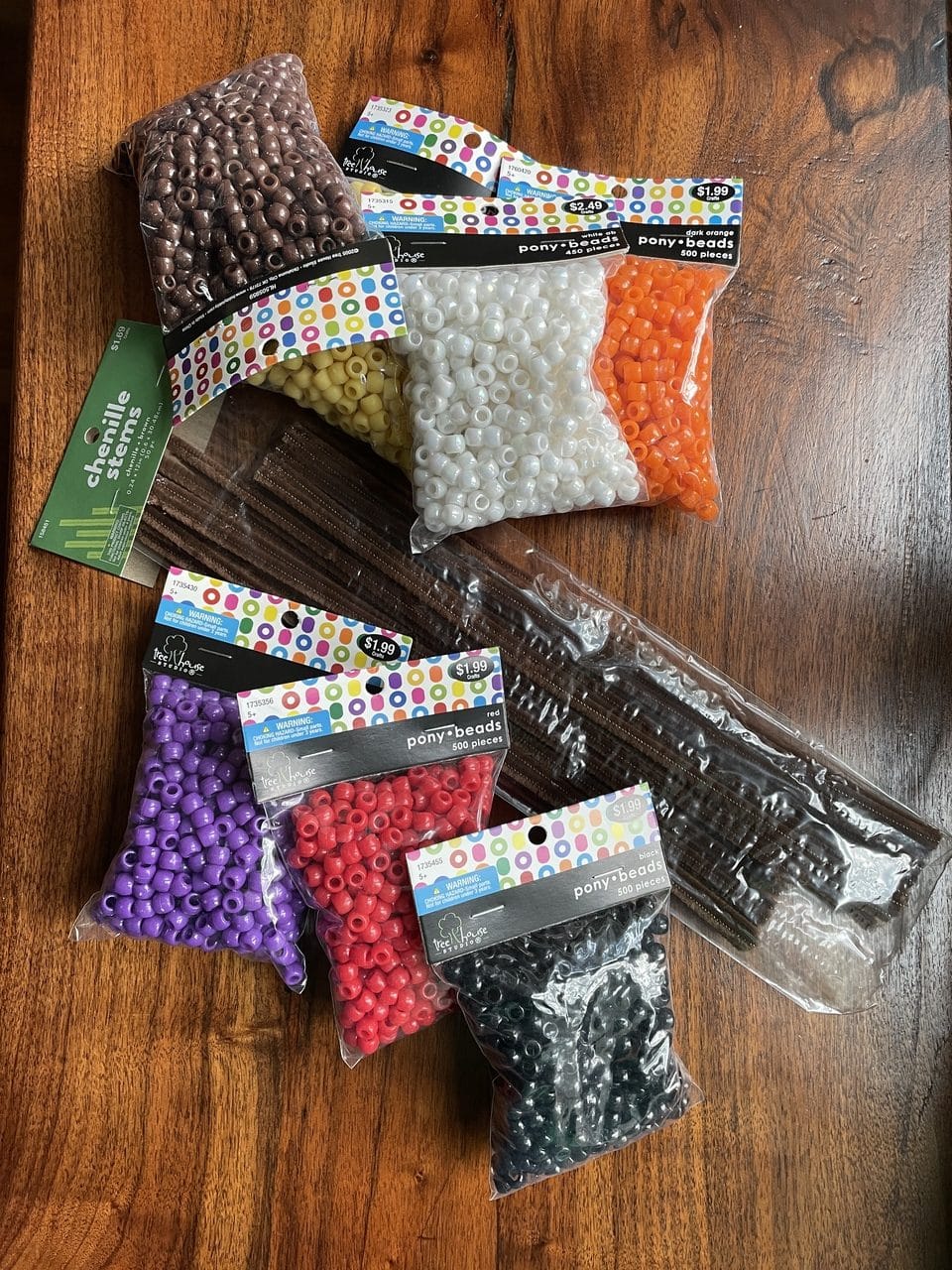 Materials for Beaded Pipe Cleaner Indian Corn
Here's what you'll need to make the beaded pipe cleaner Indian corn:
How to Make Beaded Pipe Cleaner Indian Corn
Take four pipe cleaners and bend them in half to find the middle of each one.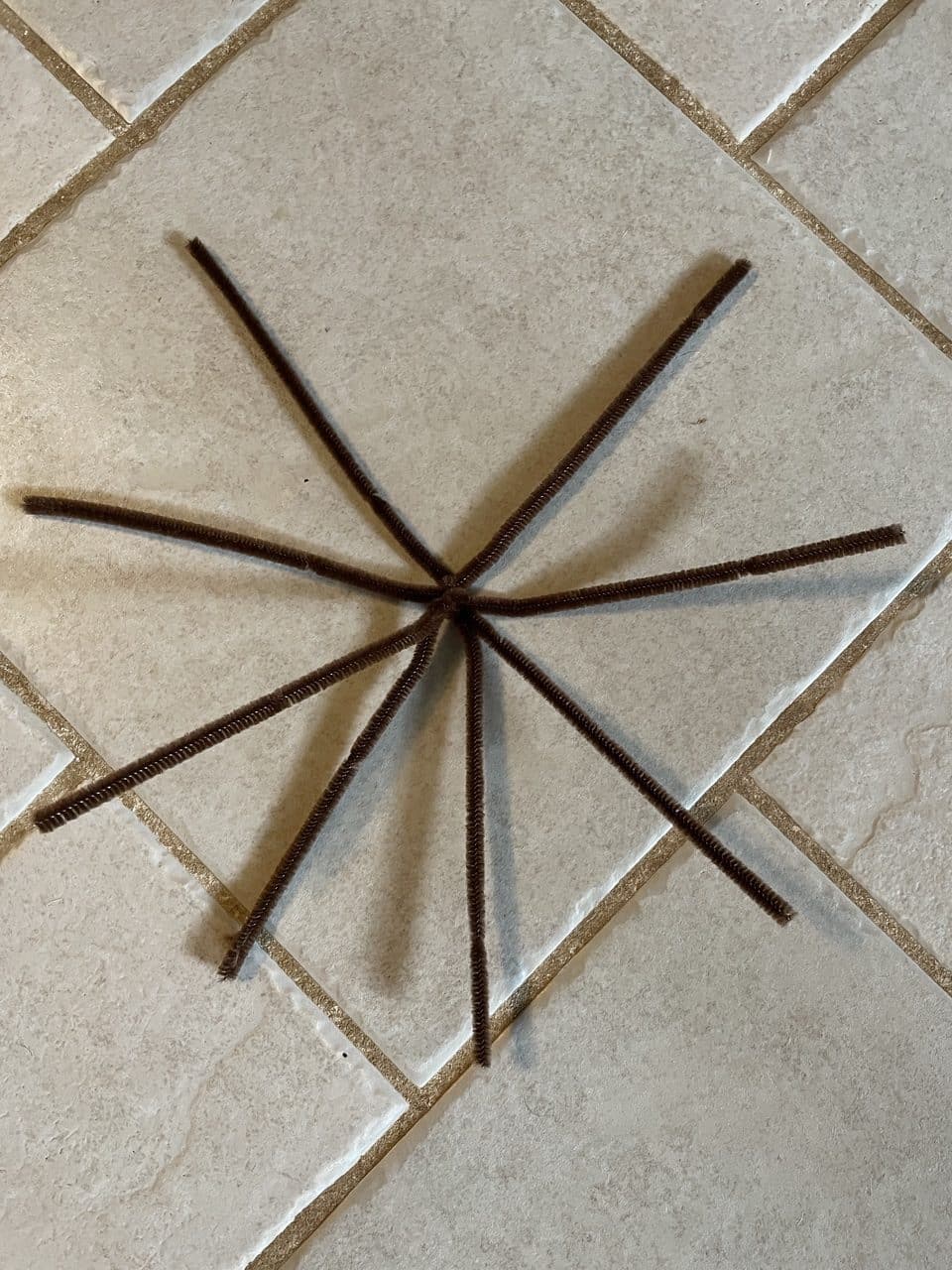 Twist the pipe cleaners together in the middles so that the finished product looks like a spider.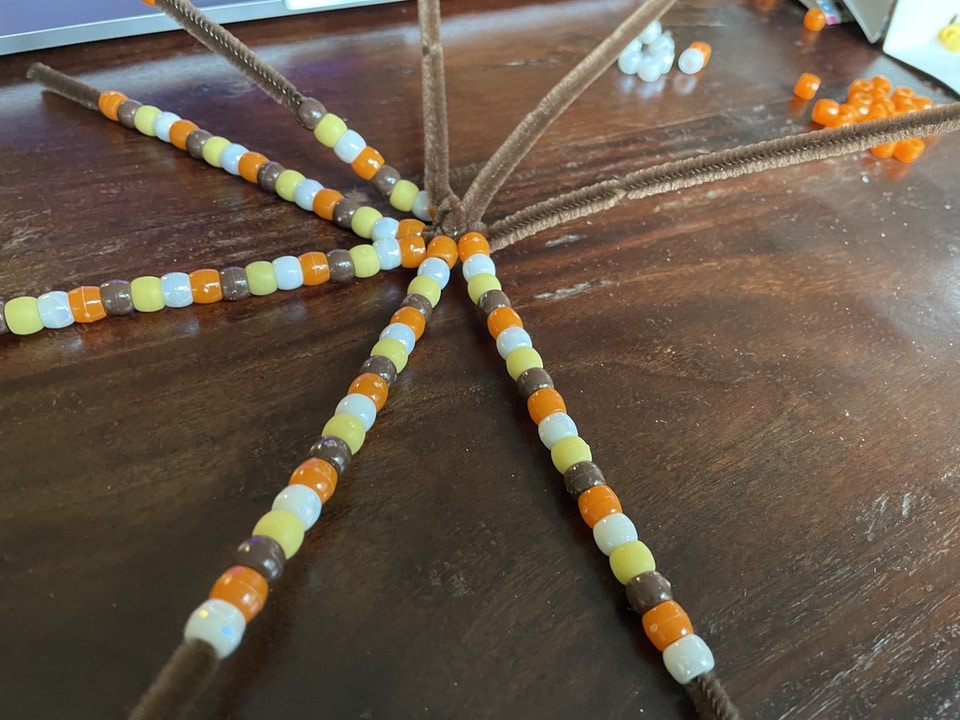 Place the beads in whatever order, or not, that you want on each pipe cleaner.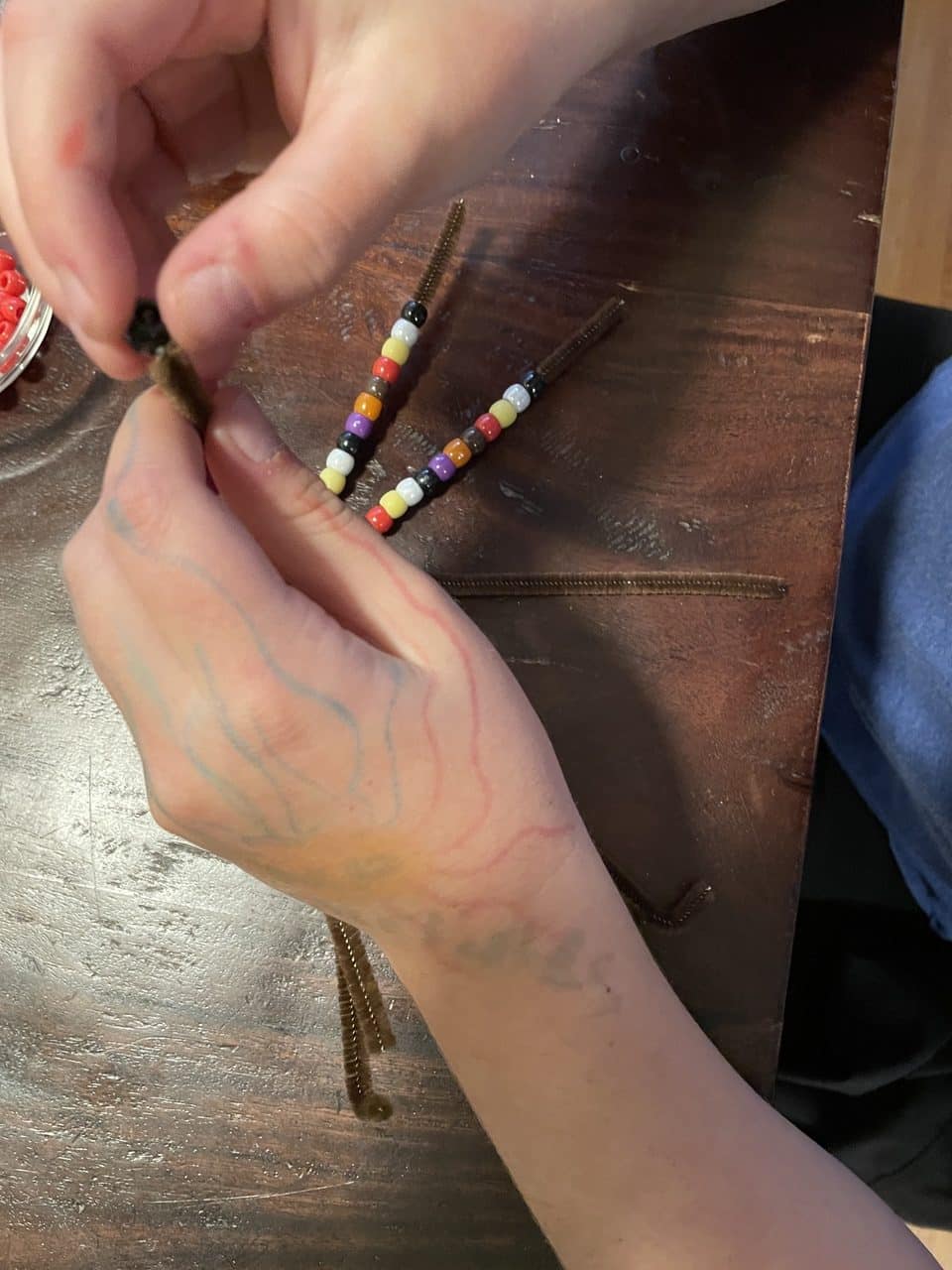 Leave one inch at the top.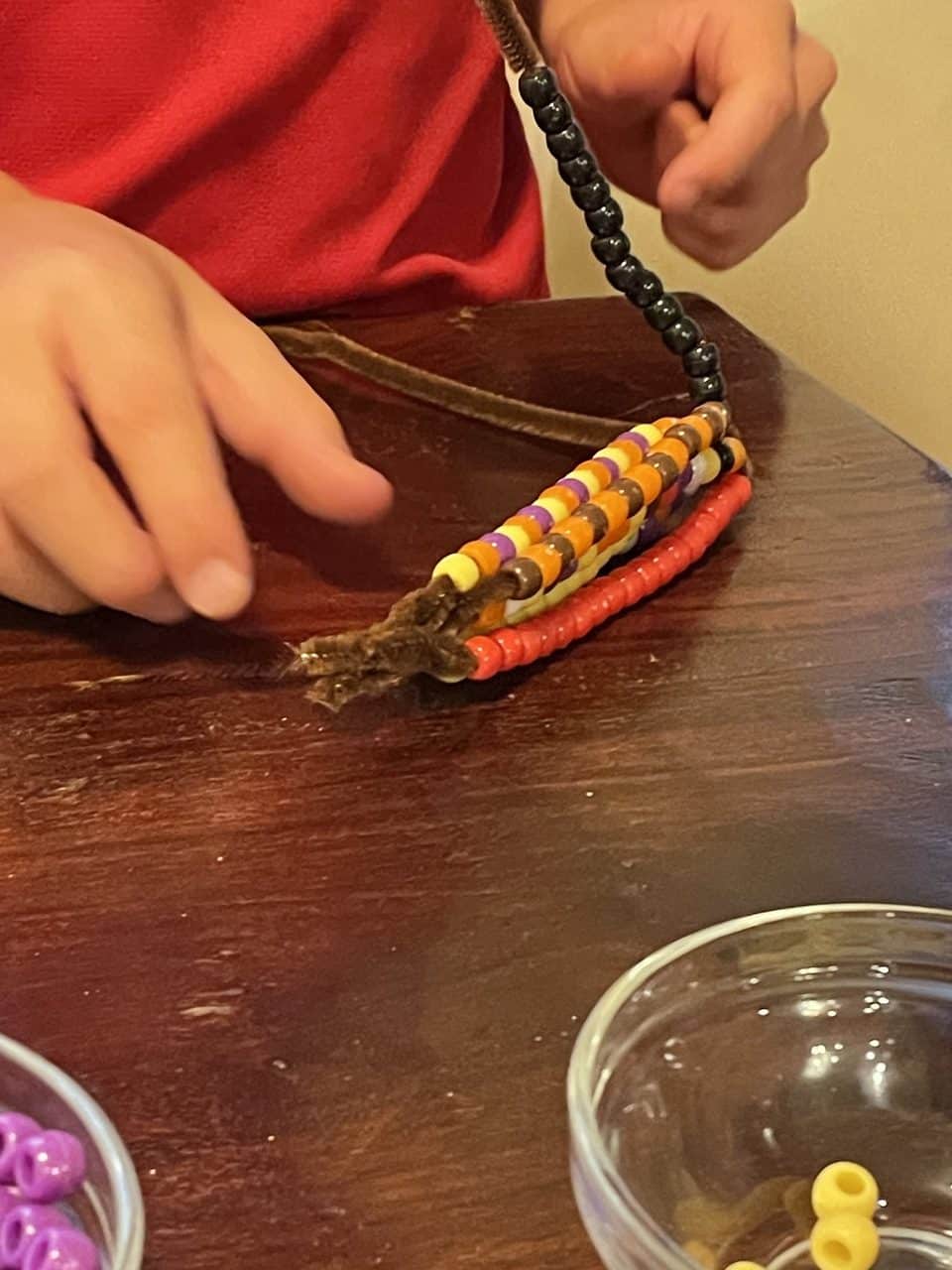 Twist the tops of all eight pipe cleaners.
Voila!
I found the craft rather relaxing, to be honest, and the finished results look eye-catching in a bowl on the center of the table.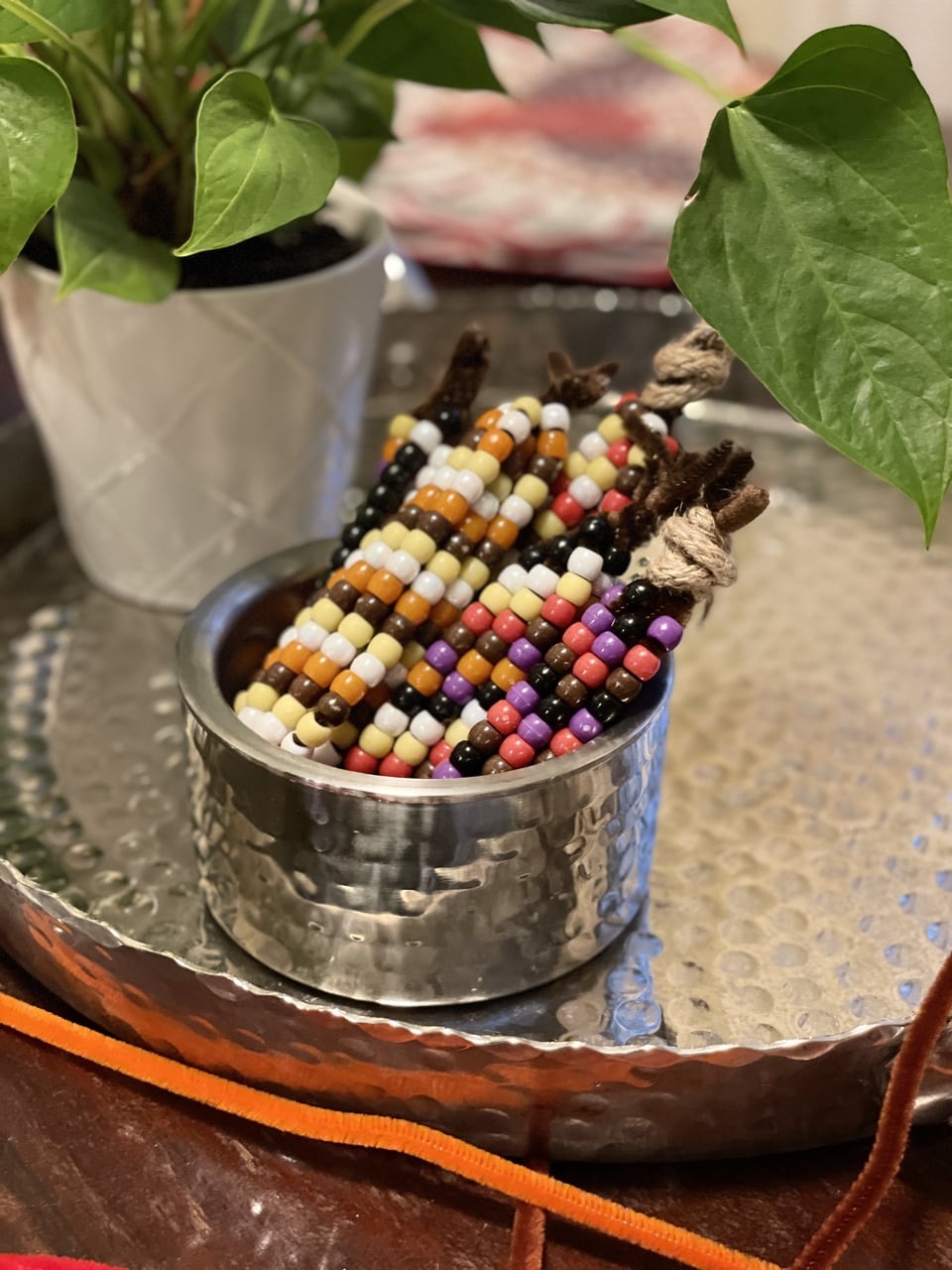 It's a great craft to do with kids because it allows them a creative bent, but also, time to catch up on conversation while they're doing it. Very tactile, I believe that kids from five to 85 will enjoy this craft.
About Barbara Baird

Publisher/Editor Barbara Baird is a freelance writer in hunting, shooting and outdoor markets. Her bylines are found at several top hunting and shooting publications. She also is a travel writer, and you can follow her at https://www.ozarkian.com. View all posts by Barbara Baird →