Bust-A-Duck Guide Service and the SOTO Duck Hunt 2020
It's becoming an annual occurrence for me, a trip to Arkansas to hunt ducks at this mighty fine establishment called Bust-A-Duck Guide Service, courtesy of a mighty fine women's outdoor organization, The Sisterhood of the Outdoors (SOTO). In a recap of last year's hunt, I hope to describe why I keep returning to this place out in duck country, during a time of year when most people are preparing for the New Year.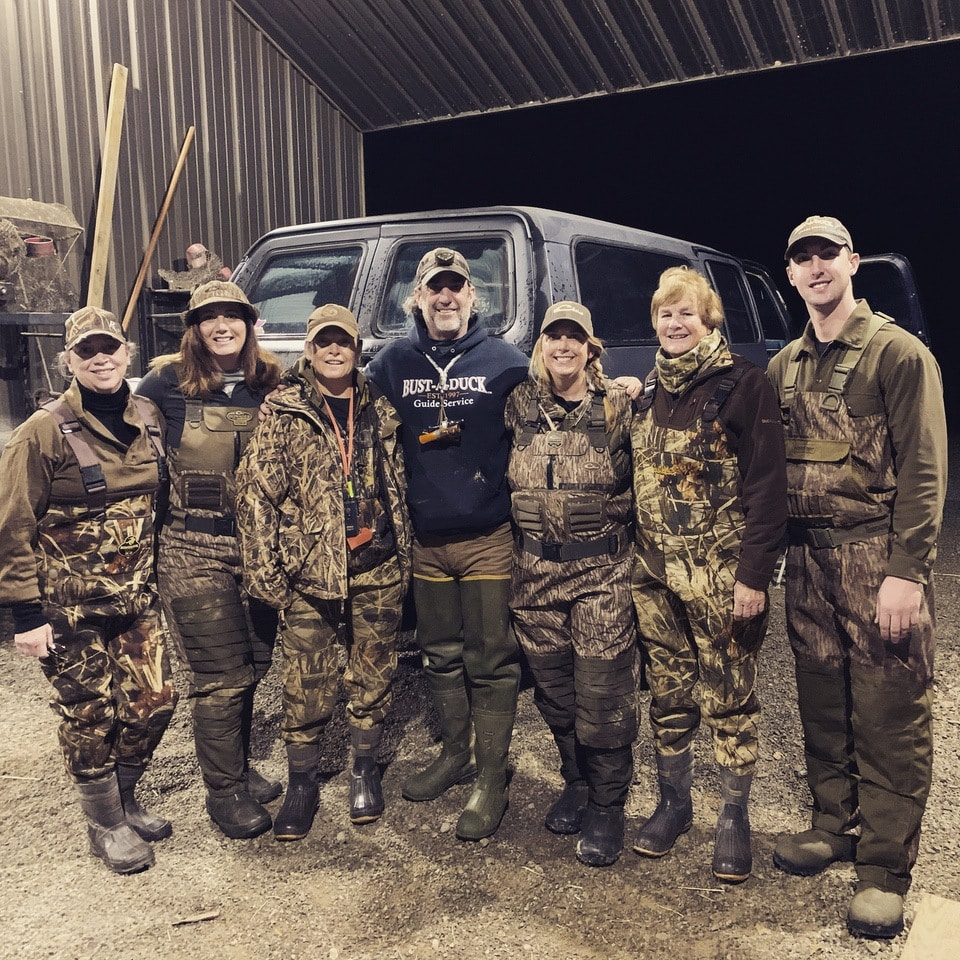 Bust-A-Duck Guide Service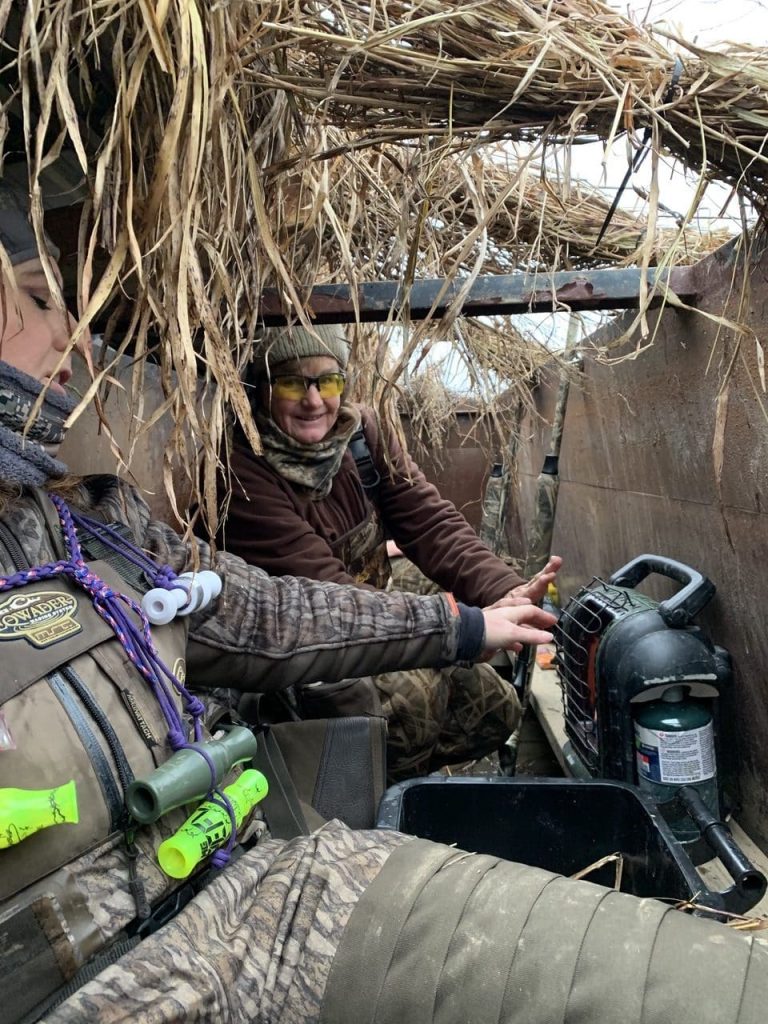 I've been hunting and hunting ducks and geese at several locations around the country over the years, and my favorite is Bust-A Duck Guide Service, aka B.A.D. Why, you may ask? I've only been there with Amy Ray's SOTO group, but I have been assured by other hunters (some onsite with us) that special attention is given to any and all hunters by owner Buster Cooper (retired firefighter) and his crew – and that means attention to meals, to pristine and frankly exciting blinds, to servicing malfunctioning guns, to just making sure that people have plenty to do while onsite. And the location is lovely, too.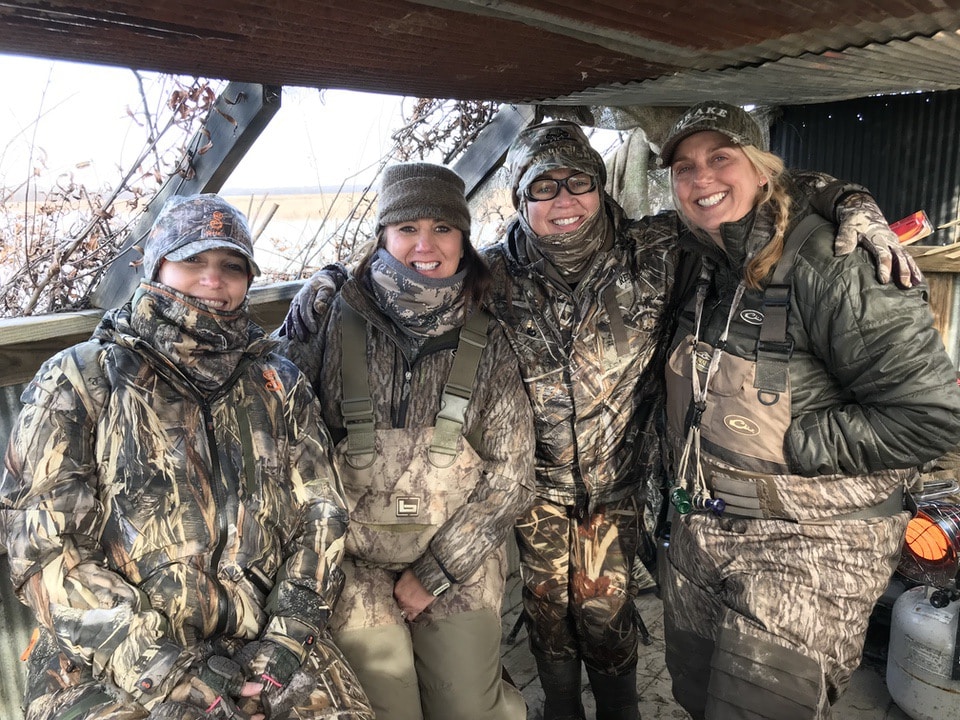 The lodge, located outside of Rogers, Arkansas, is accommodating to women for privacy, especially, and to all duck hunters for supplying lockers and storage for their guns, ammo, waders and all things duck. It's located between the Cache and White Rivers. There's a firepit on the patio, that makes for a welcoming place in the evenings to chat. You can sometimes hear ducks nearby.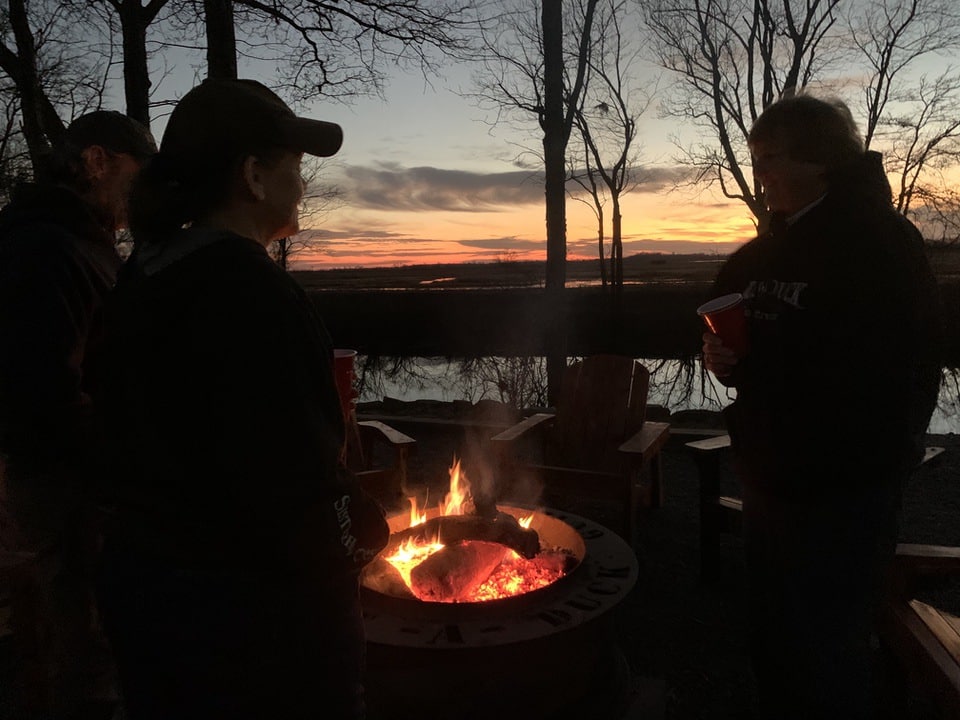 The food is amazing – whether it's steak night (on the grill) or Mom-style meatloaf. There's always plenty, and it's hot. Oh, and coming back from a morning in the marsh or on the river, there's always a full-out, Southern style breakfast ready to go.
Last year, due to COVID concerns, Buster and his crew kept operating and kept cleaning meticulously. Whether it's your boots that are mucky from being out there, or your hands that need sanitizing again – it's all available onsite and ready to go.
The coffee and showers are hot, the drinks are cold and there's plenty for everyone.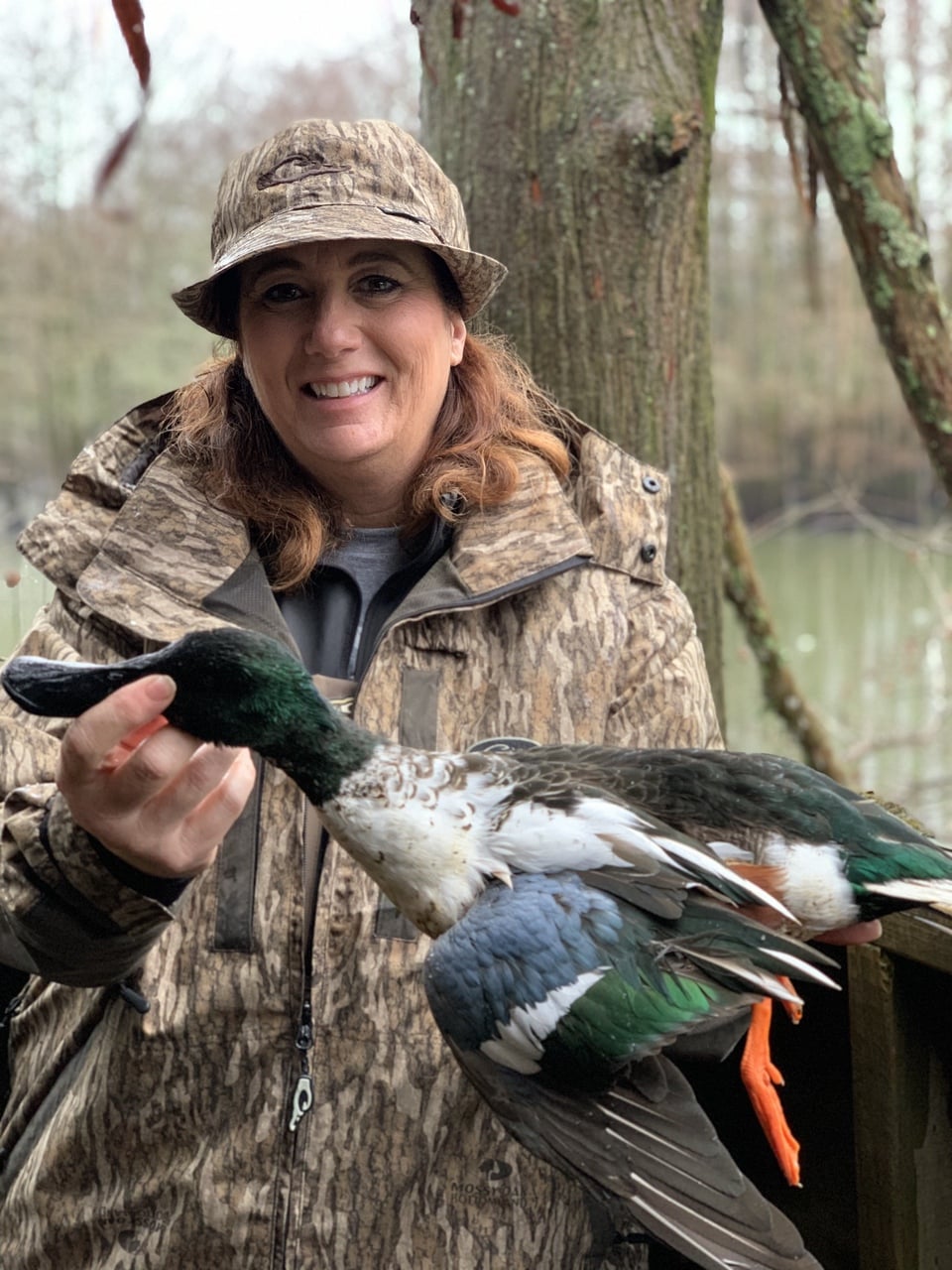 Perhaps, though, the most important thing is the attention to the eclectic types of blinds and hunting that B.A.D. offers.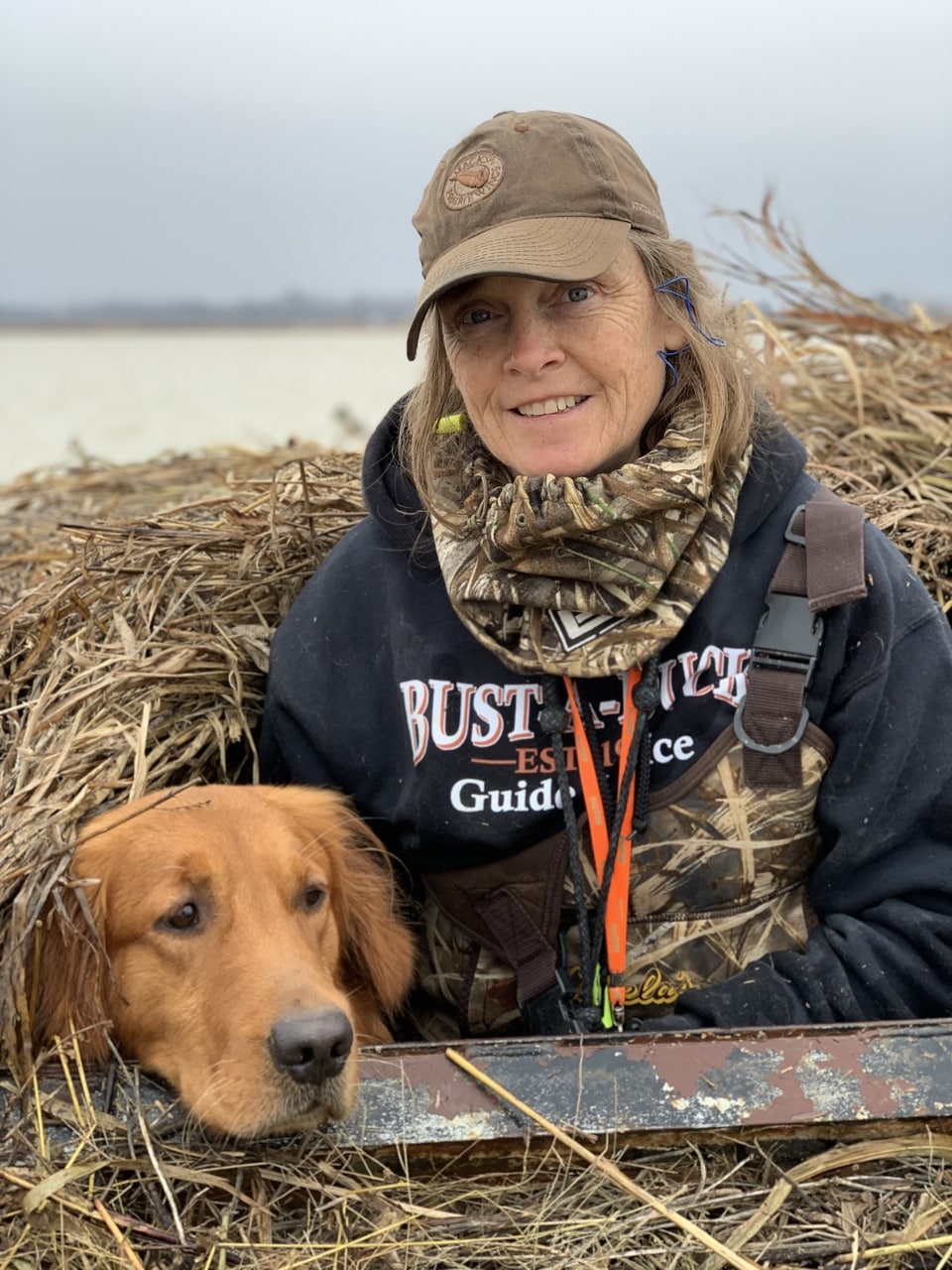 Whether it's in the timbers, on the river or in a marshy field, you get to hunt it and even though a few times, it's been sparse with ducks, the few that are out there will touch down. There's also attention to safety, and it reigns premiere from the owner to the guides to the guests. All must comply.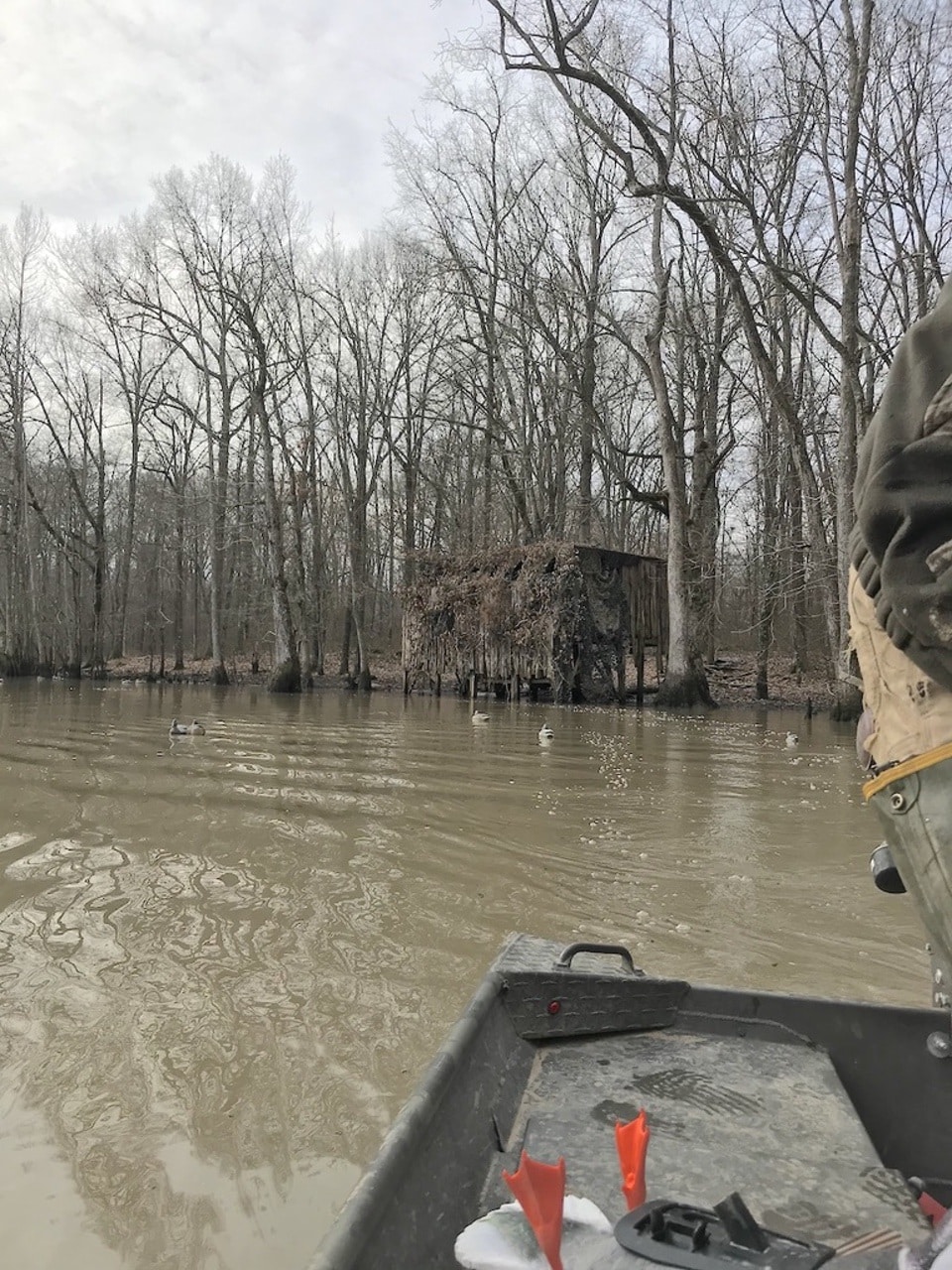 Last year, we waited on a blind on the Cache River for a few hours after the first duck flights had come through, and Buster declared, "Why I believe we may have to eat our way out of this one!" He then busted out the homemade chili and heated it up for us to have as a mid-morning snack, and believe me, we appreciated it. We've also been treated to leftover ribs, heated in foil on propane flame heaters in the past. You just never what will come out of the kitchen and into the duck blind.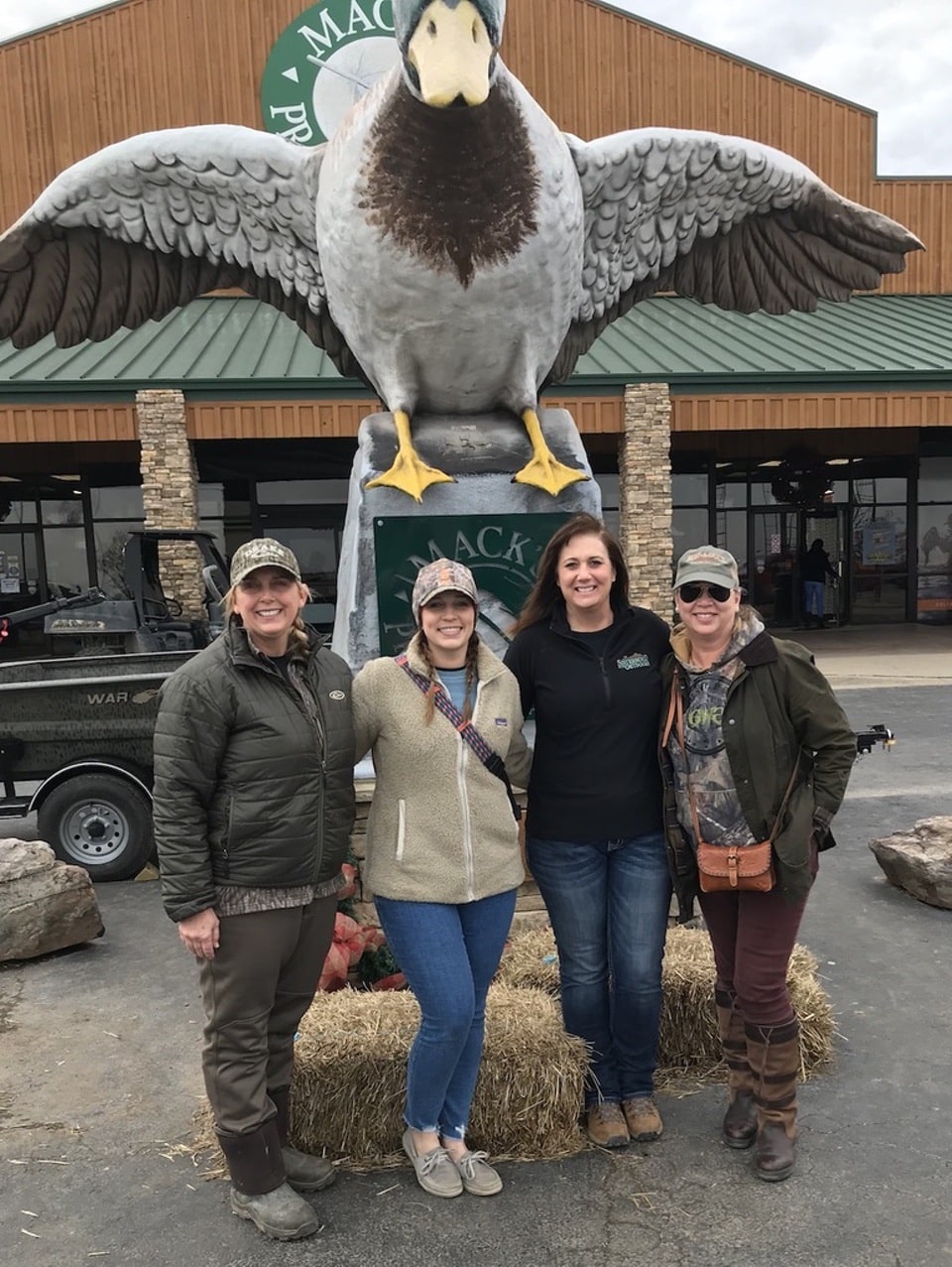 We also enjoy the nearness to Stuttgart, the "duck capital of the world," and the location of Mack's Prairie Wings. We always make a quick trip to Stuttgart in the afternoon of one of our days there, and also, go downtown to see the stage where world champion duck callers compete.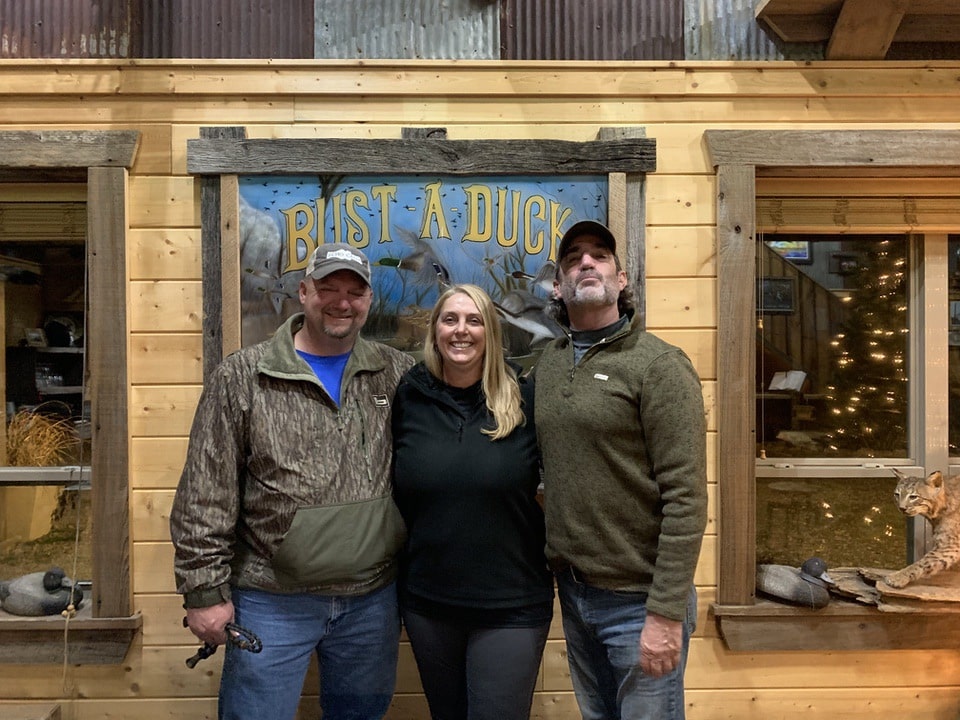 In fact, our friend Lana Van Winkle, has claimed many a world title on that stage, and sometimes, she'll pop down to either hunt with us or give us a lesson on how to blow a call or two.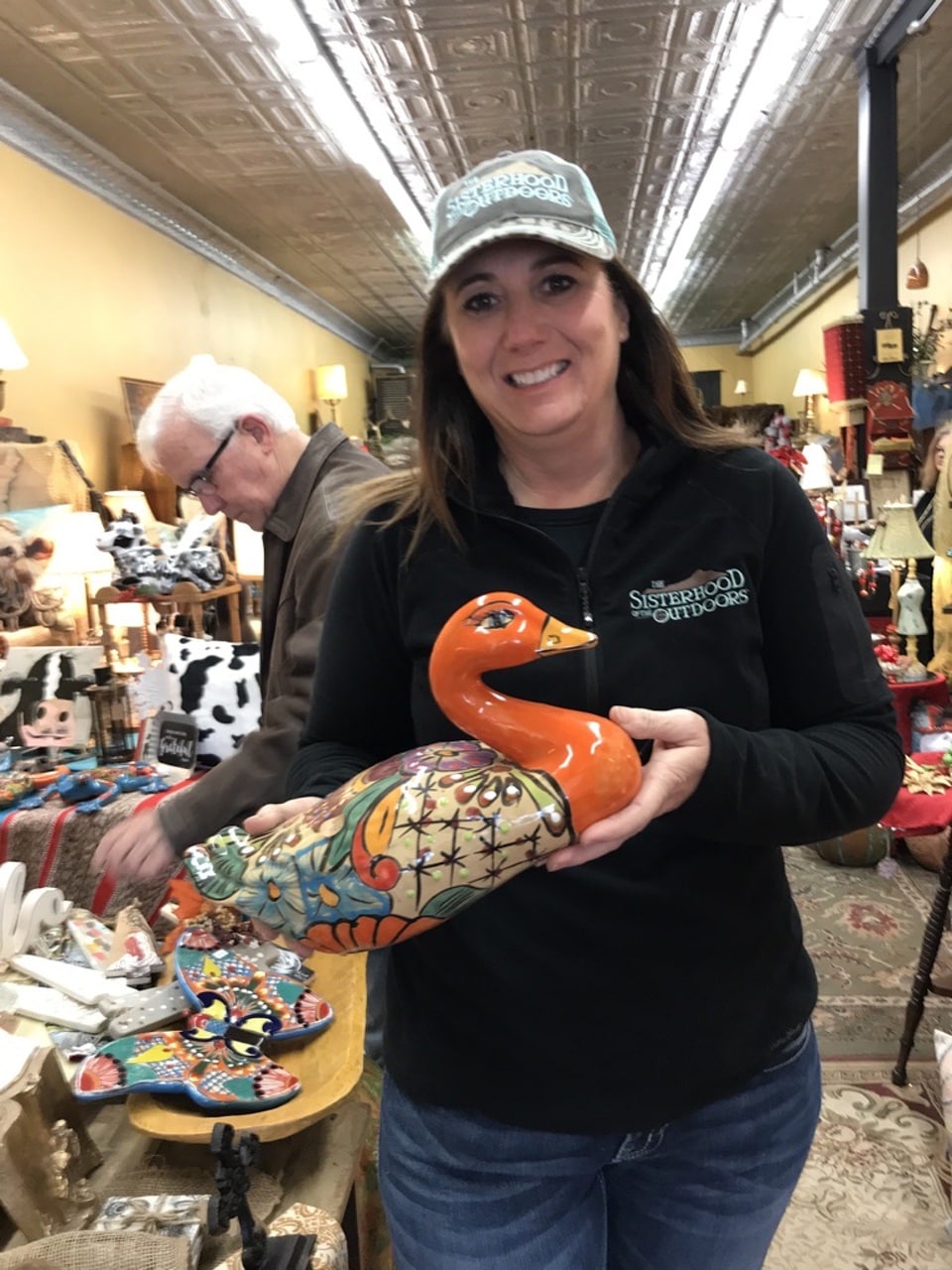 Join Us at B.A.D. this December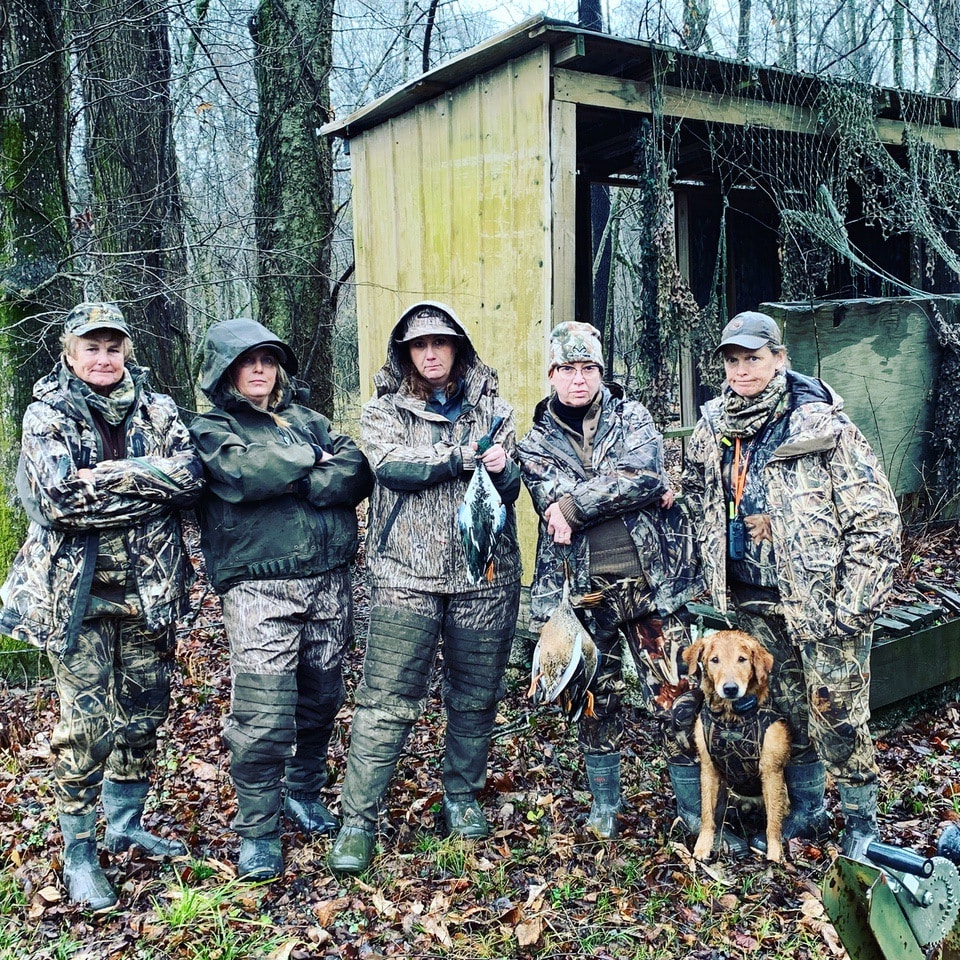 SOTO will be hosting another women's duck hunt this year, from Dec. 27 to Dec. 30. Please consider joining us, and there is still room for a few hunters.
About Barbara Baird

Publisher/Editor Barbara Baird is a freelance writer in hunting, shooting and outdoor markets. Her bylines are found at several top hunting and shooting publications. She also is a travel writer, and you can follow her at https://www.ozarkian.com. View all posts by Barbara Baird →