Eleven Things A Shotgunner Might Have on Her Christmas List
If you know a female shotgunner, you know that she's always in need of something to supplement her sport, her passion for shooting. Syren not only offers great guns designed by women for women, but also a range of essential equipment and beautiful apparel to complement a shotgunner's lifestyle. Check out the 11 things we found that a shotgunner might have on her Christmas list.

Sponsored by Syren USA
Note: At the time of publication, Syren was running a holiday sale with significant price reductions. We noted the original prices, but several of these items have been marked down.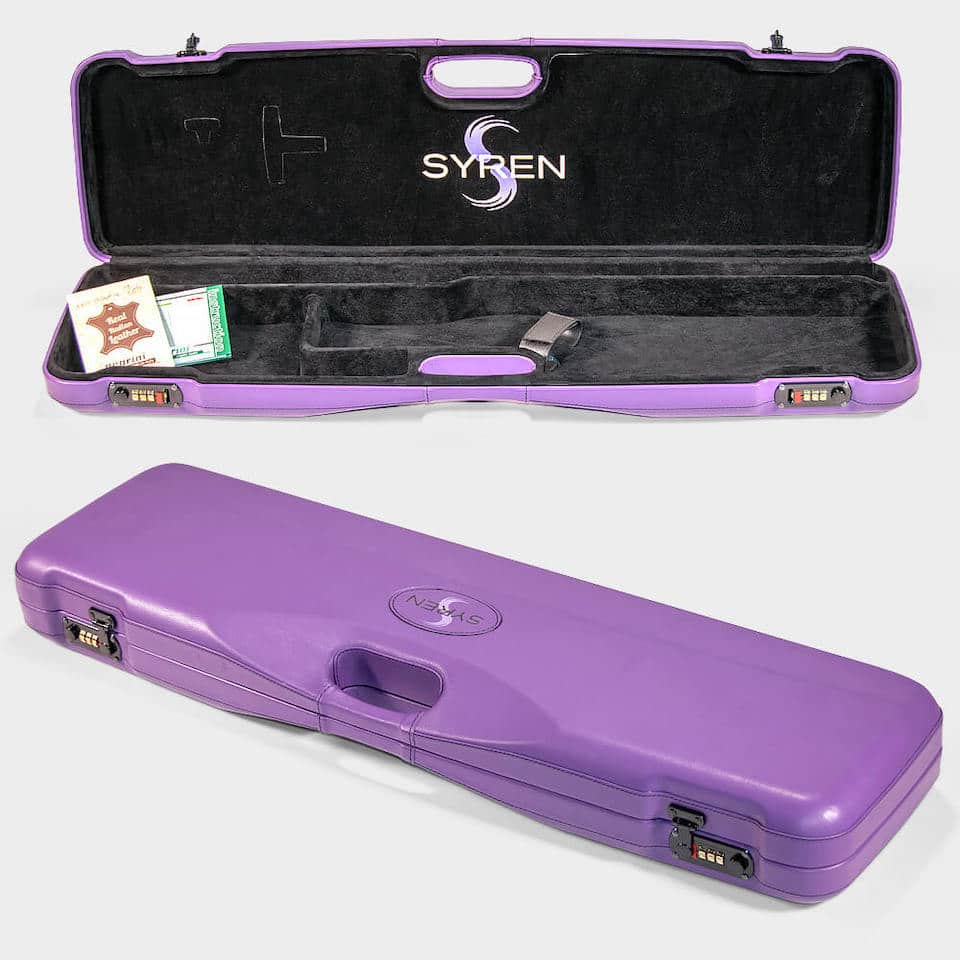 1. Purple Leather Syren Gun Case: Here's something for the gal that already owns (or is about to own) a Syren shotgun. Introduced recently to the gun world, it's a premium Italian leather gun case for 30-inch barrel guns. Made in Italy, the case includes detailed embossing, contrast stitching and velvet lining. It comes with combination locks in place. It also comes in a two-barrel combo case for 34-inch barrels. Price: $625 and $675 respectively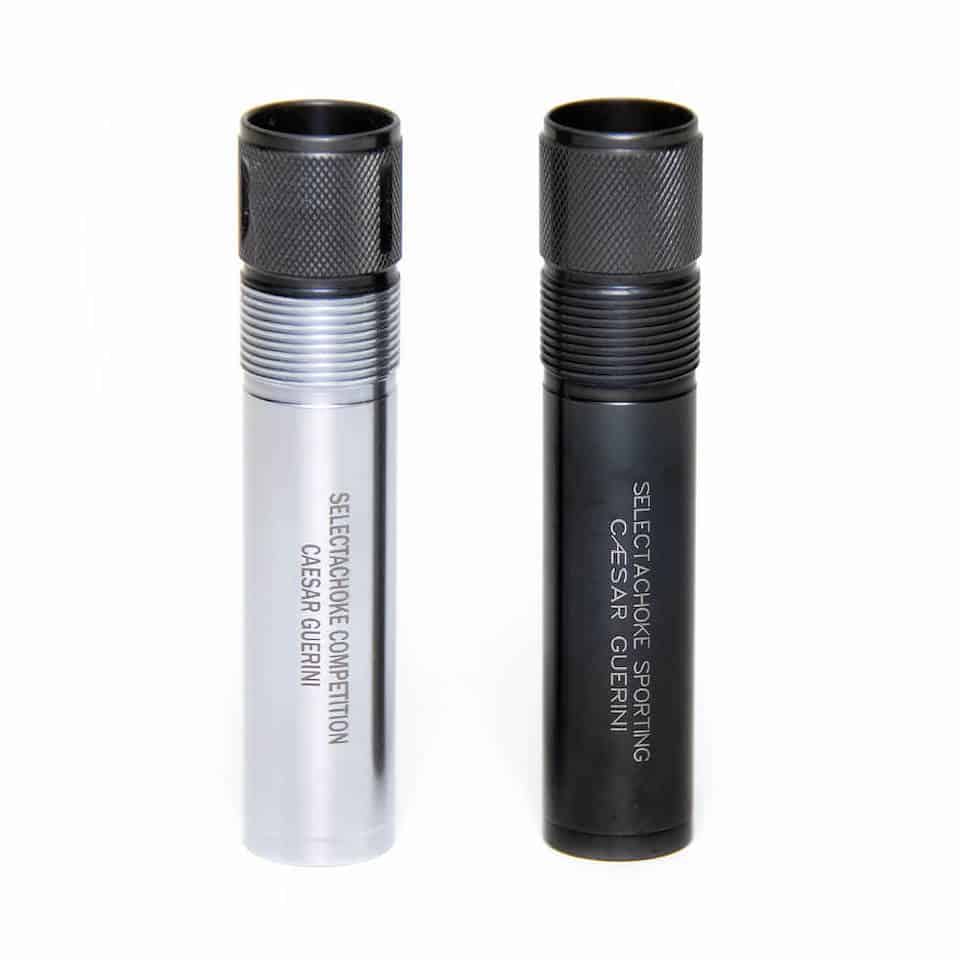 2. Choke Tubes: Syren offers a line of choke tubes to augment the ones already included with each gun. From extended competition Maxischokes to Flush Field SelectaChokes. Prices range from $36 to $66, making these items cool stocking stuffers.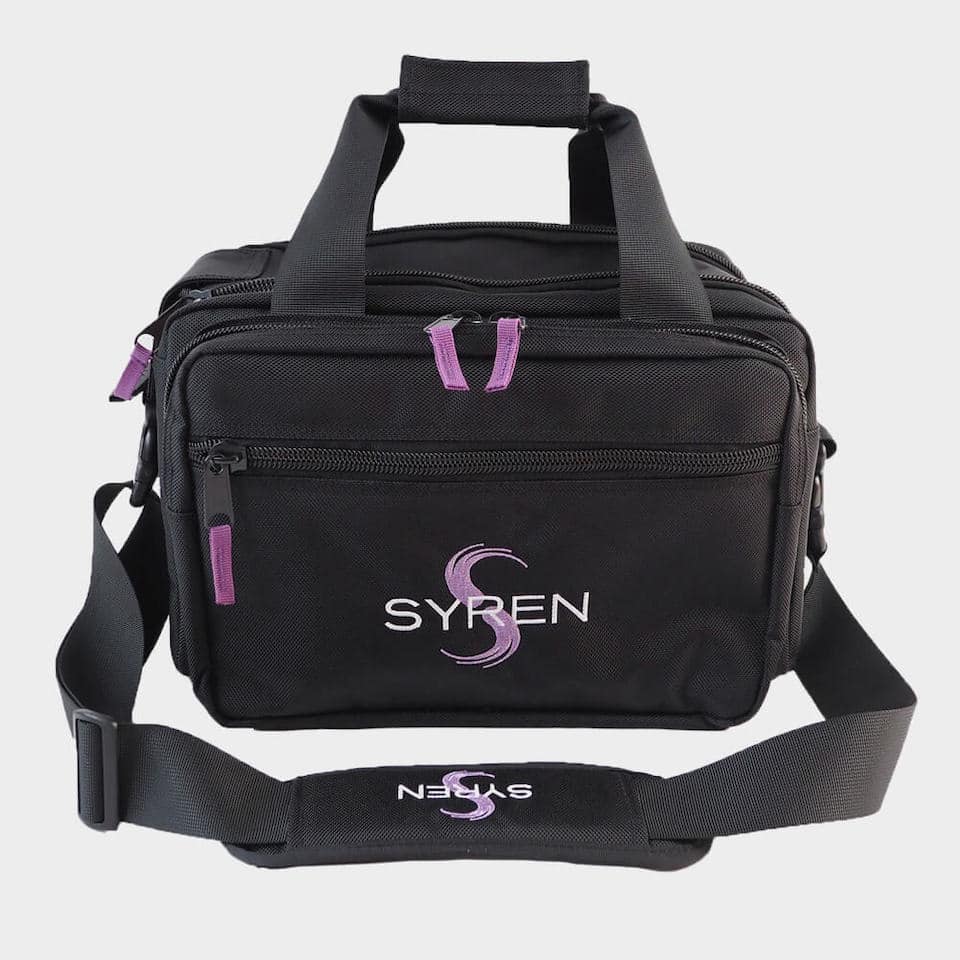 3. Range Bag: Syren offers a range bag design and a range tote. For this article we're highlighting the lovely, all-purpose, traditional-style range bag. It is 15-inches wide and 9-inches tall. Constructed of heavy duty 1680 Denier nylon, it comes with industrial zippers with fabric pulls, a premium padded shoulder strap, three-way locking buckles and lots of storage (it maxes out at 12 boxes of shells). A thick base plate keeps the bag from collapsing while on duty and of course, it features Syren's classy logo and color scheme. Price: $95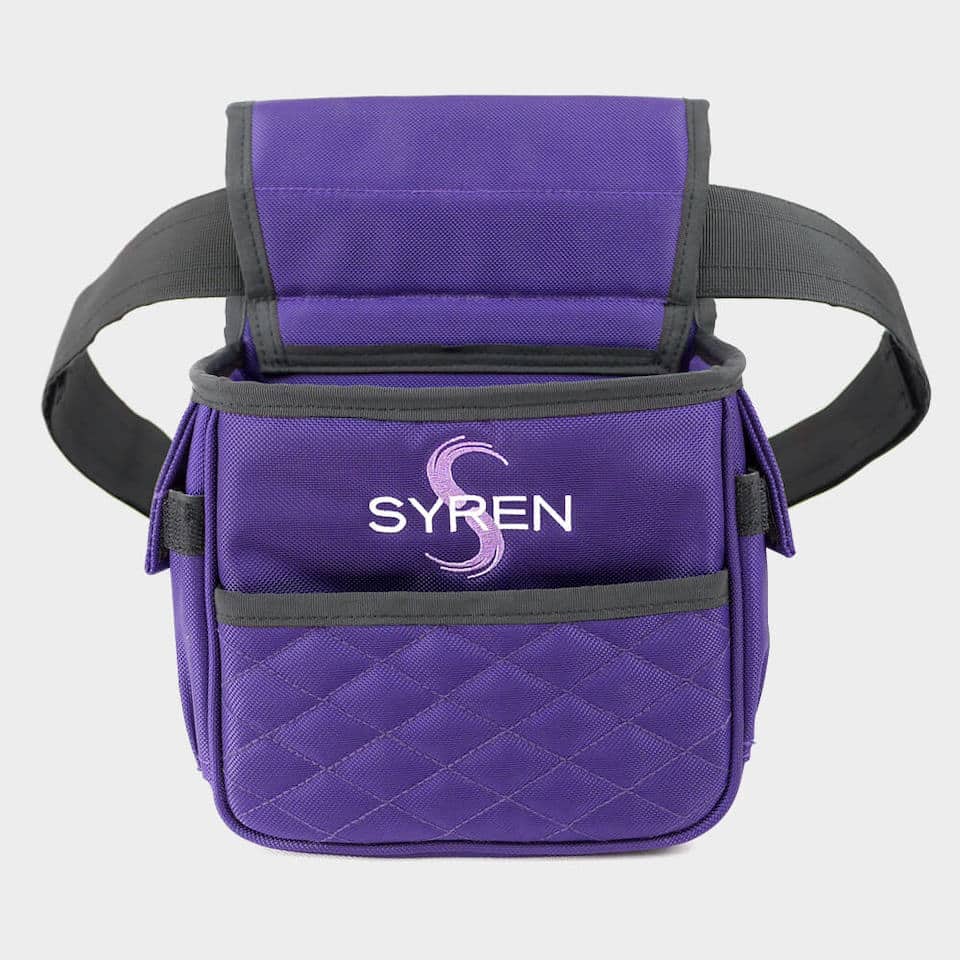 4. Shell Pouch: Just like the range bag, this has been constructed out of Denier nylon (840 strength) with a reinforced opening. The tactical belt is adjustable from 33 inches up to 56 inches, and comes with three-way locking buckles to keep the belt in place. It also comes with a front compartment that will hold a full box of ammo, side Velcro pockets for choke tubes or more ammo and a front access pocket. Dimensions are 7.75 inches wide by 4.5 inches deep and 6.5 inches high. Comes in black and Syren's branded purple. Price: $40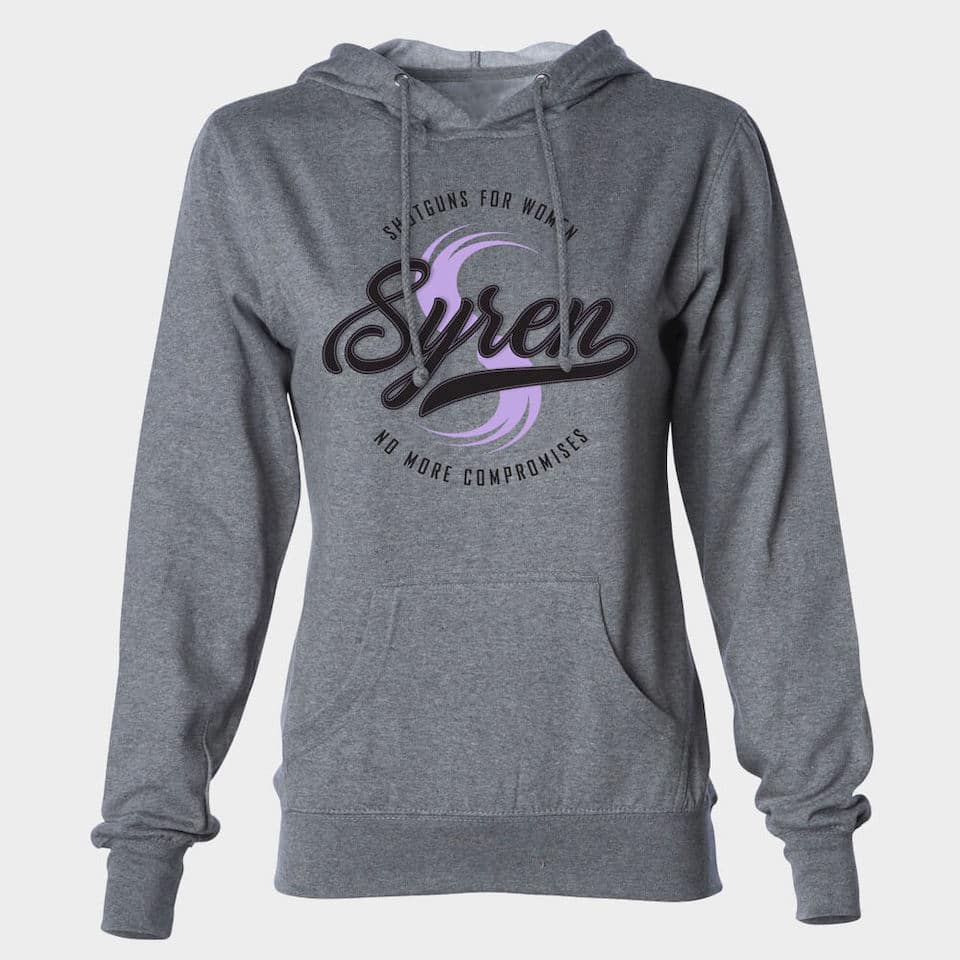 5. Vintage Applique Hoodie: With a generous fit, and sized from XS to 3XL, this Syren vintage applique hoodie in (what else?) gunmetal heather is the perfect complement to a Syren shooter's wardrobe. Designed of 10-ounce, 80 percent cotton with 20 percent ply and a fleece-lined hood, it will keep your shotgunner warm on the range. Syren spared no expense in the finishing touches with this one; it features a heavy gauge drawcord, nickel eyelets and 1×1 ribbing at the cuffs and waistband. Price: $59
6. Ammo: If you have a shotgunner in your life, you know there's never enough ammo. In times such as these, ammo is at a premium and affects the amount of practice and number of competitions that shotgunners can do. Why not buy a few boxes or spring for a case of your shotgunner's favorite? (Also, waterfowl season is here, and steel shot is pricey!)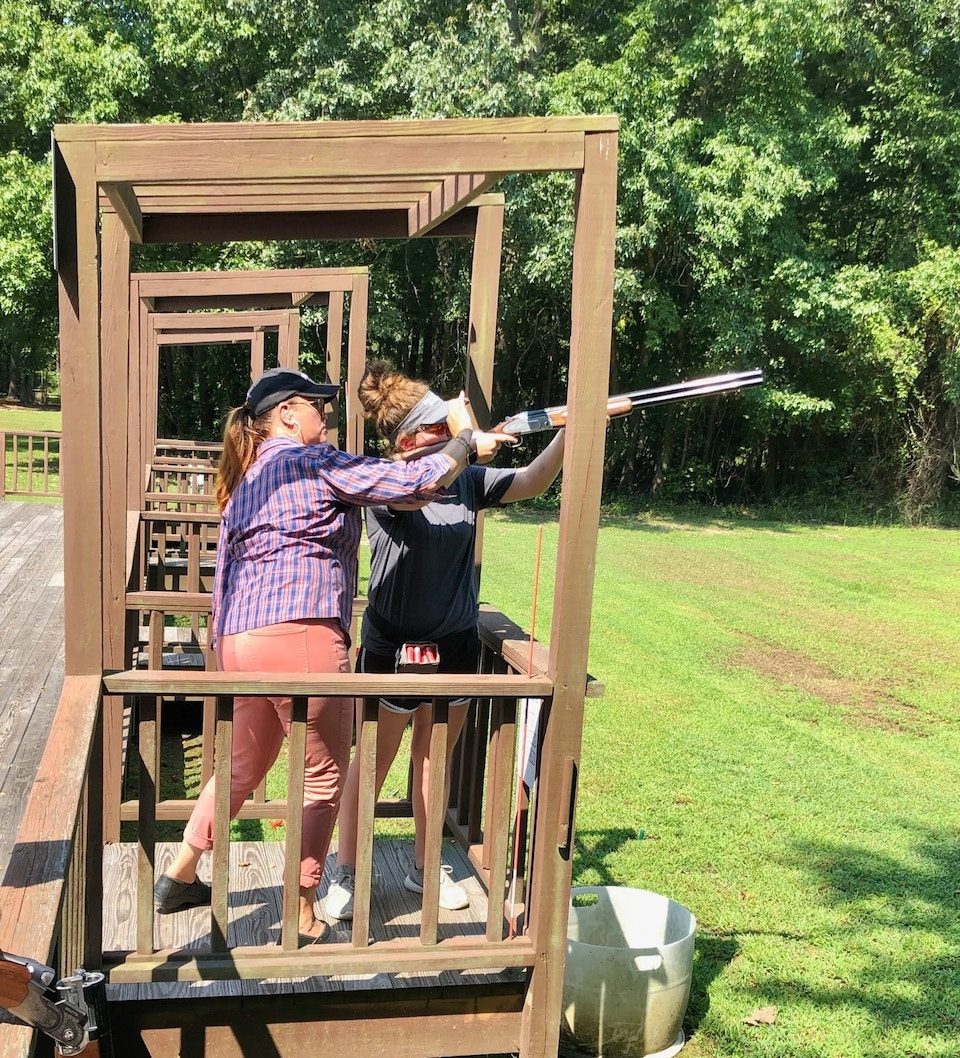 7. Lessons with a Pro: This coming year might be the perfect time to spring for lessons with a pro shooter at your local range, or nationally based. Imagine what progress your shotgunner could make if she worked with a pro for just a few hours. Check with your local gun club for advice. Also, some of Syren's pro-staff teach and offer clinics.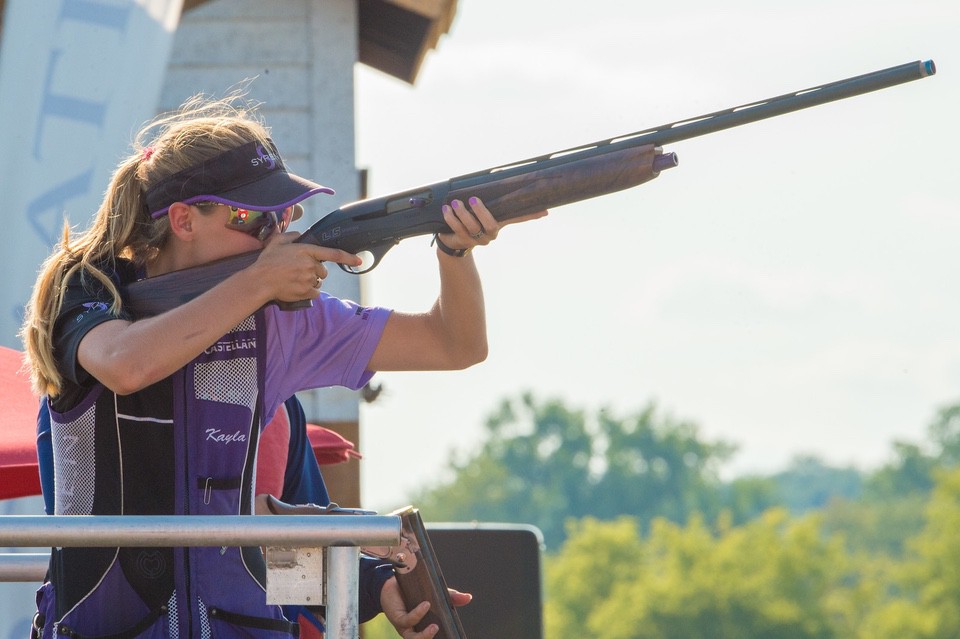 8. Shooting Club Membership: If you are serious about shooting, you need a home range. Why not invest in your shotgunner and buy her a membership for 2022? Take that load and expense off her shoulders. But, make sure it's one that she wants to belong to, first.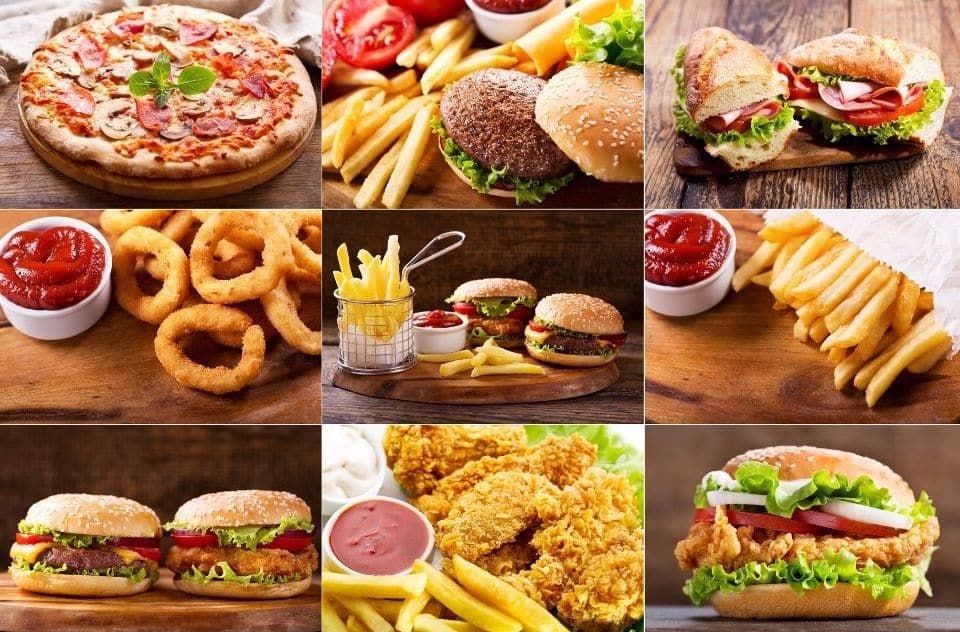 9. Gift Cards for Meals Out: Let's face it, when you spend time on a range for practice or competition, it might be nice to be able to buy lunch or dinner afterward and not have to go home, put away stuff, clean your gun and make a meal. A gift card to your shotgunner's favorite eating establishment is always appreciated.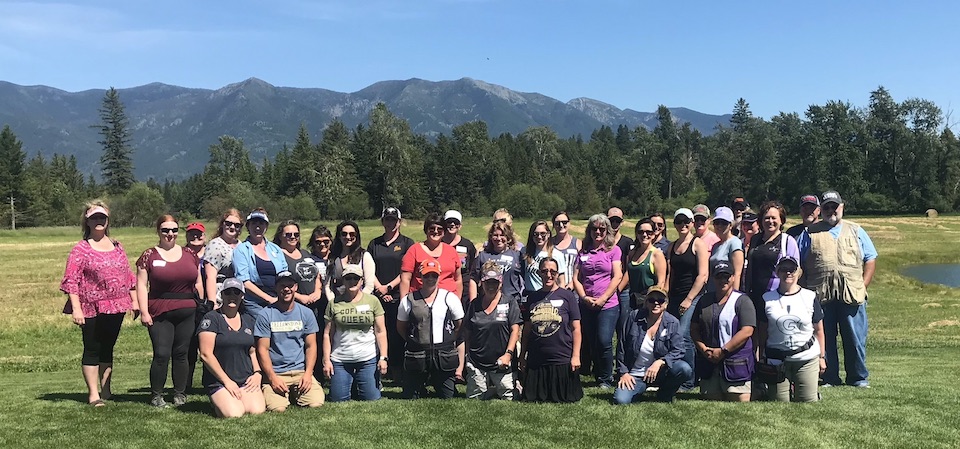 10. Syren Shotgun Demo Center Clinic: How about a promise to take your shotgunner to one of Syren's Demo Centers, and check to see if their hosting a clinic, too? Make it a day out together or with friends.
And there's more!
11. Want more ideas? Check out Syren's shop online.
About Barbara Baird

Publisher/Editor Barbara Baird is a freelance writer in hunting, shooting and outdoor markets. Her bylines are found at several top hunting and shooting publications. She also is a travel writer, and you can follow her at https://www.ozarkian.com. View all posts by Barbara Baird →
The Conversation