Show Us Your Cornbread!
In a recent post and podcast, "Cornbread is Not Cake," my friend, Larry Case, called out "Women's Outdoor News" and me, in particular, while referencing people he thought might be knowledgeable about cornbread.
Now, Larry says he knows a thing or two about cornbread, claiming to be a true "Southerner," even though he is from West Virginia, which he describes in this way: "In fact, really most of the country doesn't know what to do with those of us in the Mountain State. The North thinks we are southern, most of the South doesn't claim us, and both sides just seem to want us to sit there and be quiet, unseen, and unheard unless they want to take a whitewater raft trip, go leaf peeping for the fall colors, or maybe make a pilgrimage to find Jesco White. But again, I digress…"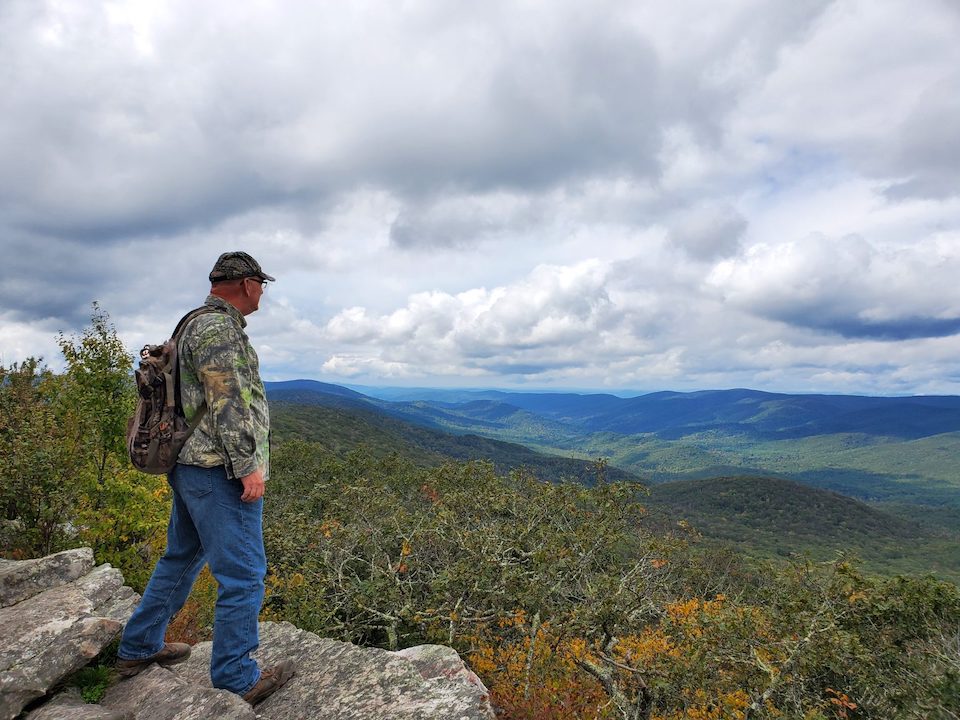 Larry has a point about the rest of the country being confused regarding the Mountain State, since the U.S. Census Bureau and the Association of American Geographers include West Virginia as part of the South, but the Bureau of Labor Statistics puts the state in the Mid-Atlantic region (whatever the "Mid-Atlantic region" has to do with the North or South, I don't know). Nevertheless, most of West Virginia is officially south of the Mason-Dixon Line (look it up if you are young enough to be a product of the current educational system that doesn't teach about such things).
Well, Larry, I have been to the Mountain State for both whitewater rafting and leaf peeping, and frankly, I've never heard of Jesco White … but I never have indulged in taste testing of cornbread there. My loss, I'm sure.
My background with cornbread goes like this – I didn't eat it (unless you would classify Jiffy corn muffin mixes, which produce stuff sweet enough to be considered cake and not cornbread) until I married a guy from another state that the true South doesn't want to acknowledge, and that's Missouri.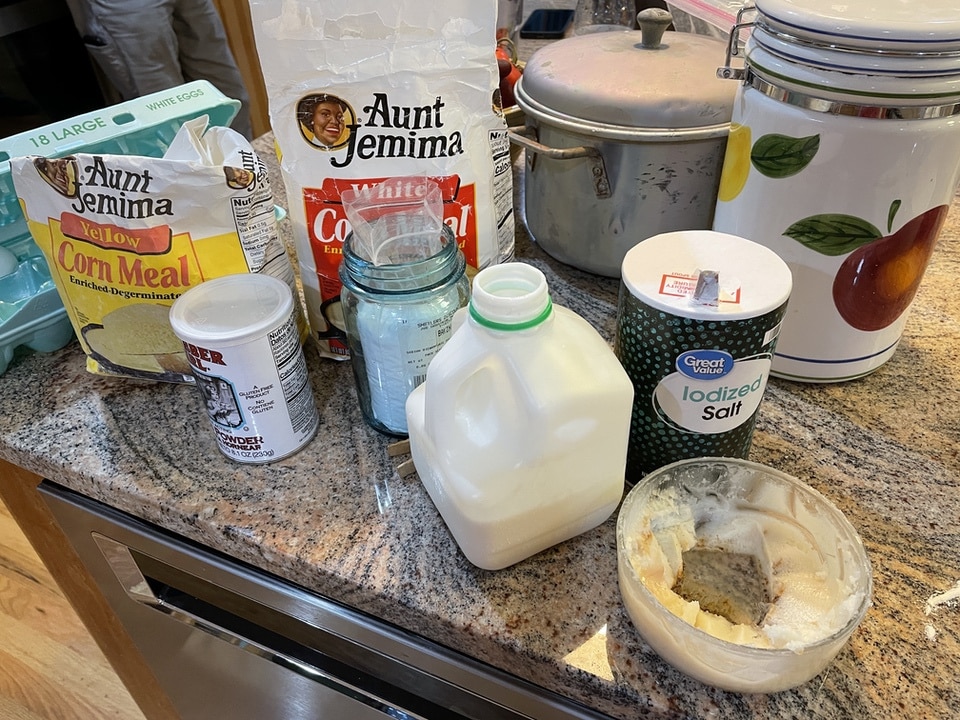 My mother-in-law made killer cornbread, with no sugar of course, and always topped it with ham and beans (pinto beans, of course). And that's another thing – seriously, Larry, you mention that you've moved on from pinto beans to something smaller and inferior in size (Great Northern beans, for crying out loud). According to my sources, Great Northerns are "smooth, mild-flavored beans," suitable for the palates of milquetoast sorts of folks – so, where does that leave you, Larry? What's the deal with using any beans other than pintos on top of cornbread? What's next? I'm worried that you're going to go to the tofu instead of ham hocks. Larry, you'll have a hard time explaining that in deer camp. But, I digress …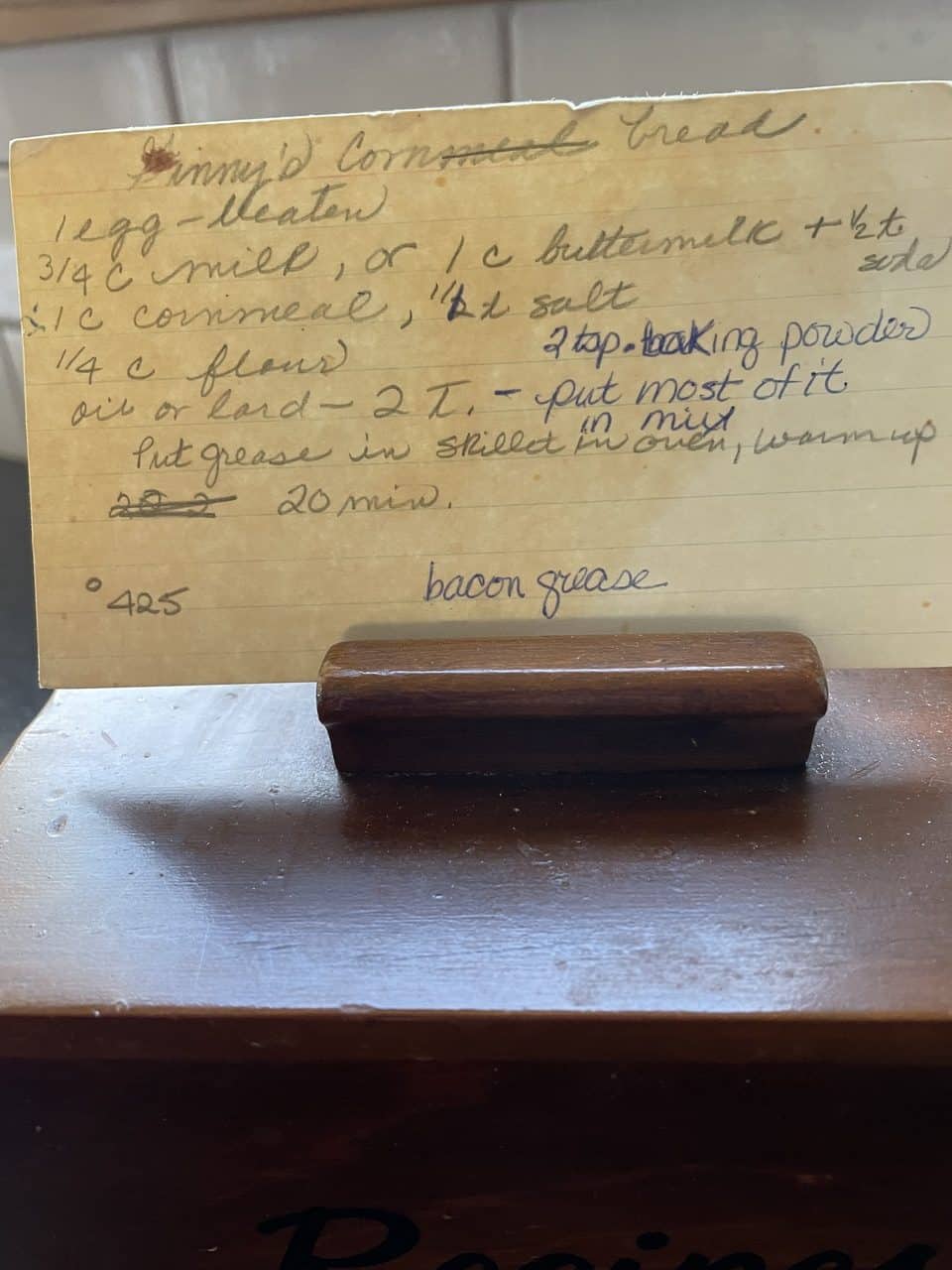 Show Us Your Cornbread!
So, as Larry has asked us to do, I'm including the recipe for Ginny's Cornbread, below. It's the boss of cornbreads. I make it in an iron skillet, and even though I have one of those fancy corny looking cast iron cornbread holders, I prefer a bacon-grease seasoned round or square cast-iron skillet. Don't forget the smoked ham hocks or ham bone left-over from a big smoked ham dinner with collard greens! Just writing this makes my mouth water!
Ingredients
1 egg, beaten
1 c. buttermilk
1 c. cornmeal
1 tsp. salt
1/4 c. flour
2 tsp. baking powder
2 tbsp. lard or oil
Instructions
Heat oven to 425 degrees
Place cast iron skillet (large size) in oven with 2 tbsp. baon grease in it
When the grease is melted, remove the skillet
Mix all ingredients in a bowl
Stir with a whisk or spoon
Add hot grease from skillet to mixture
Pour batter into the skillet
Place in the oven
Bake for 20 minutes
Notes
If you don't have buttermilk, you can add about a tablespoon of vinegar to regular milk. It'll be a good substitute.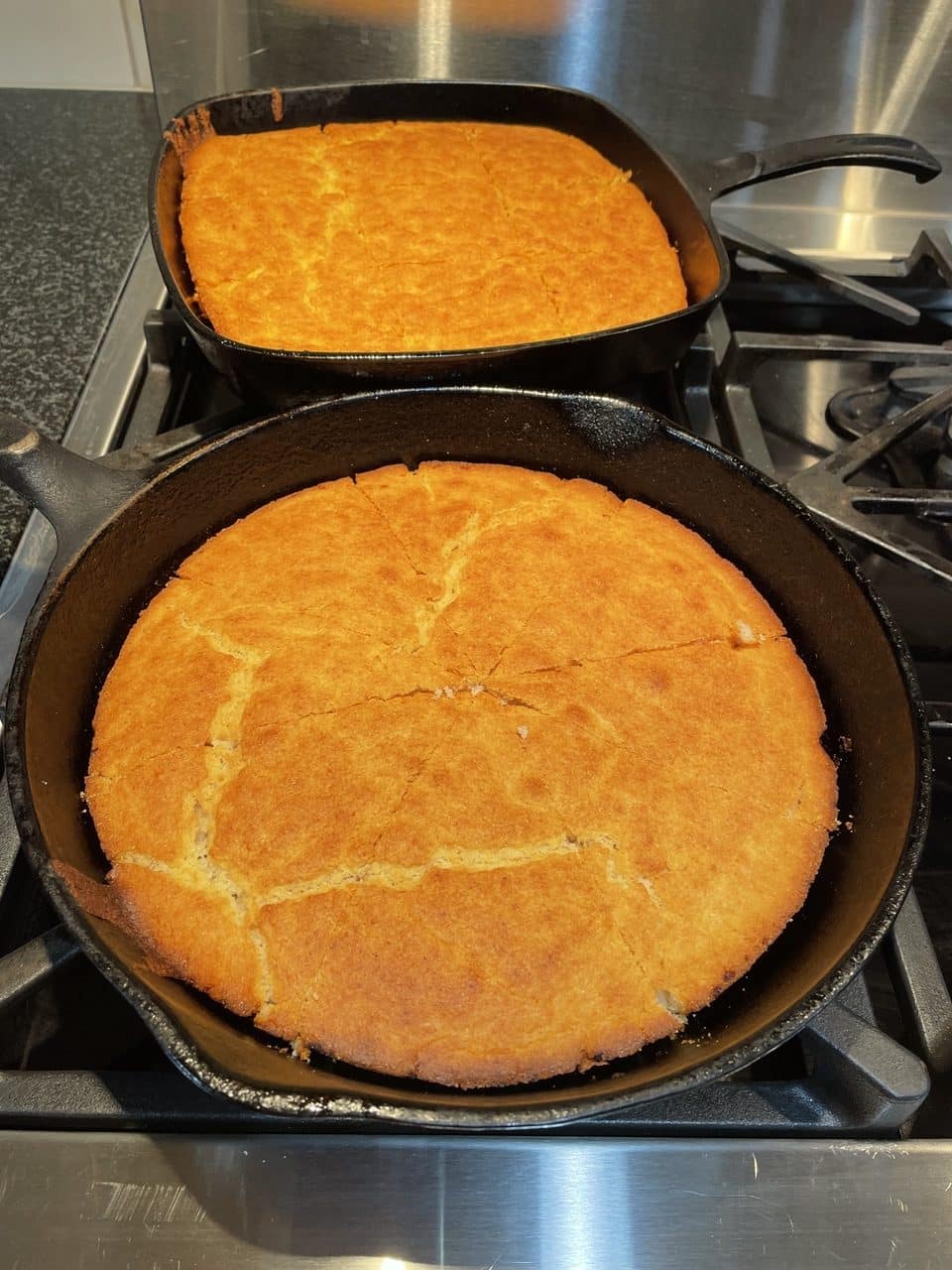 Larry also reveals his preference for cornmeal, going with Martha White. I prefer to use Aunt Jemima cornmeal, and presently have bags of white and yellow cornmeal in my pantry. Recently, I did a taste-testing event with my family during deer season, where I made one skillet with white cornmeal and one with yellow cornmeal, and yellow won unanimously. It's coarser, and frankly has more corn flavor.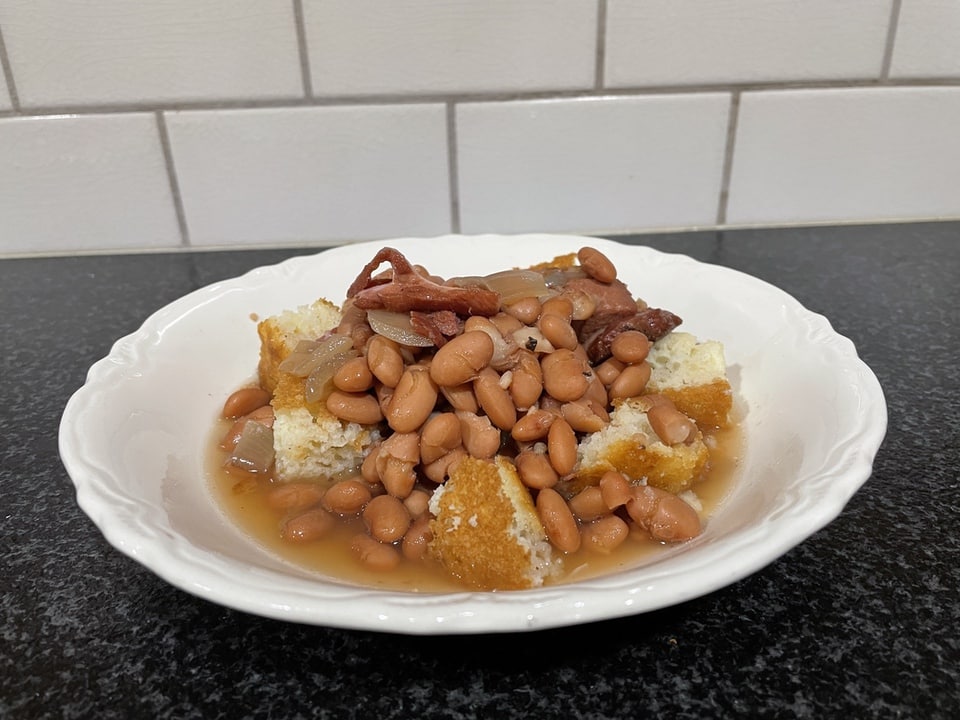 In his post, Larry asks you to share your cornmeal recipe, and here's the deal. I'm asking you to do more. In addition to your recipe, if you share a photo and you are chosen as having the most interesting description on either Larry's social media or our social media, Larry will talk to you (about any topic, I'm sure) on his podcast and we'll run a photo of you and your cornbread on our social media. For whatever that's worth, you'll have a brief moment of fame in the outdoor world. That's all we can give you. It's like the "Great British Baking Show," but a thousand times less.
Check out our Facebook and Instagram accounts, and here is a link to Larry's "Guns and Cornbread" Facebook page.
About Barbara Baird

Publisher/Editor Barbara Baird is a freelance writer in hunting, shooting and outdoor markets. Her bylines are found at several top hunting and shooting publications. She also is a travel writer, and you can follow her at https://www.ozarkian.com. View all posts by Barbara Baird →