Catching Up with SilencerCo Ambassador Kylie McCrea
She's one of our favorite teens in the outdoor world. Seventeen-year-old Kylie McCrea, of Country Girls Outdoors, is the youngest SilencerCo ambassador. We've highlighted Kylie's lifestyle here and how she came to be someone who represents hunting and shooting as a young person – without being a professional. After a major household move for her family – from Tennessee to San Angelo, Texas – Kylie took a quick call so we could hear about what she has planned for 2022.

Sponsored by SilencerCo
You recently moved to Texas, and you say that you help your dad with his construction business. What do you do?
We've done a lot … We've put on several metal rooves, taken off metal rooves, remodeled the outside of a house with trim and Hardie board siding, painted doors, put up a car port, patched brick work … it's just a lot of work.
Do you think you'll keep on working with your dad after high school?
I think I will definitely keep this job as one to fall back on, maybe in the summers I'll work and do construction, but I don't want to make that my livelihood.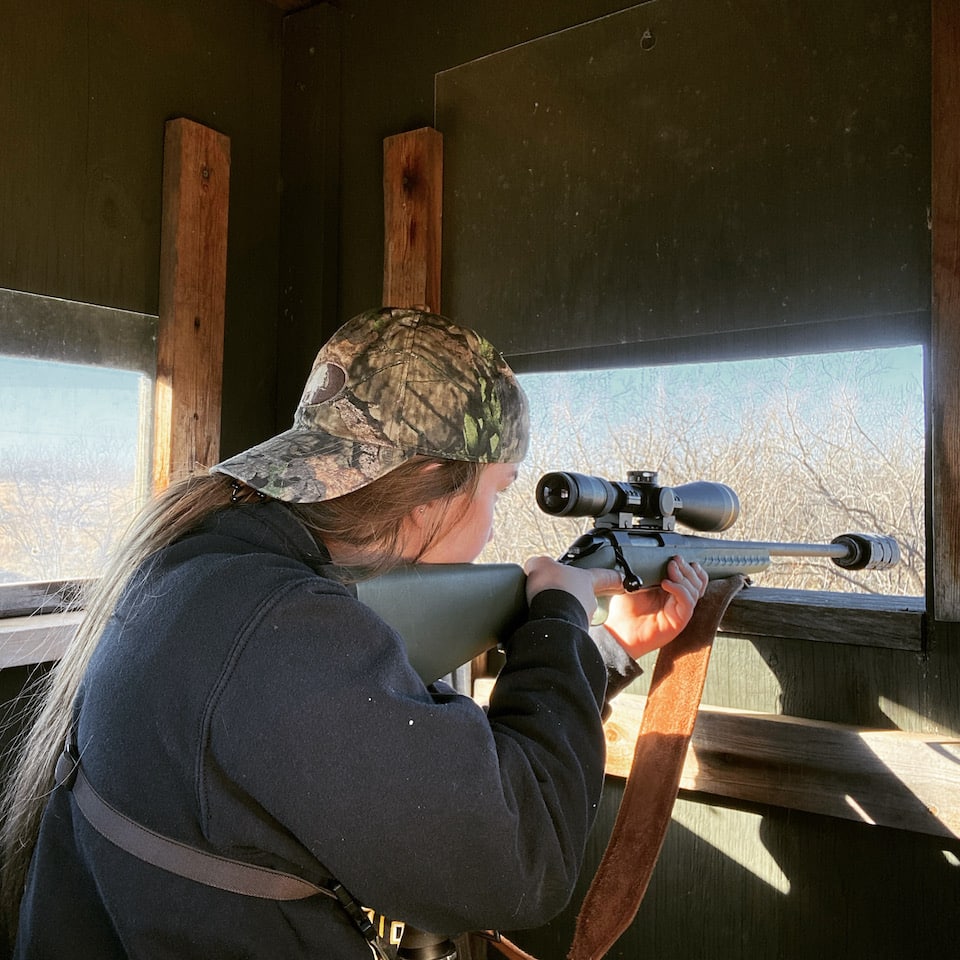 So, what are you thinking of doing after graduation?
I obviously want to continue with hunting, and tie that in with wherever God puts me. As a junior, it's important to start figuring out what direction I want to take. I just want to let God lead me down the path He wants to take me down, but I know I also have to be proactive with that … I've also had a heart for nutritional health and getting into shape – the workout side of it, also – and being able to tie that in with the hunting is fairly easy because nutritional health and wild game run well together. I also have a heart for ministry; I started my own Bible study last summer and I love it. If I were to do the health and hunting stuff, I could make it my ministry.
Do you think you've turned any of your Bible study friends on to hunting, as well as Jesus?
Most of my friends, especially from around here, all have grown up knowing hunting. Especially for girls, saying that it's OK and loving something like hunting, fishing or the outdoors … is OK. I think it's eased a couple of my friends into getting out there and doing it. Not only has my Bible study been an outlet to help us as teenagers grow closer to Christ and be able to grow together knowing that we have a base of Christ … we're very comfortable around each other and we can talk about anything, which is what I love about my Bible study. Our hobbies we can share with each other; hunting is my passion, so I've been able to share that with some friends.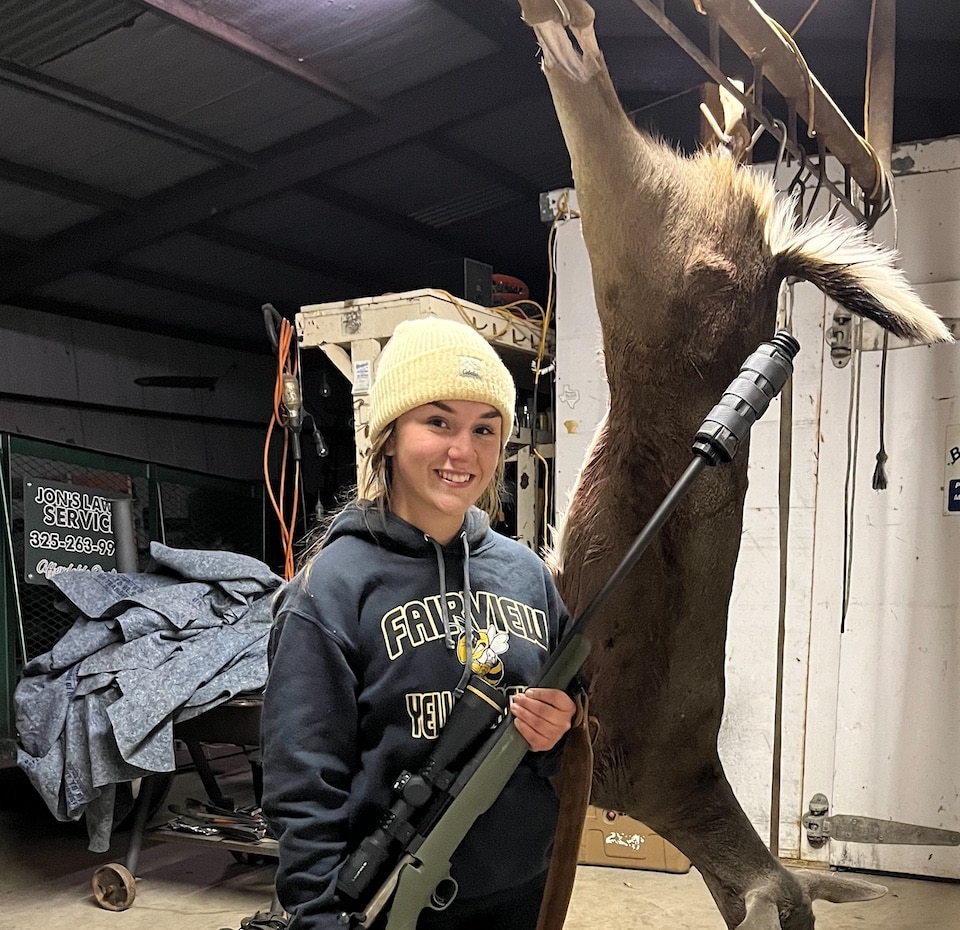 Let's talk about hunting. When you hunted recently for a deer, did you use a suppressed gun?
Yes, I used my SilencerCo Omega 300 on a 6.5 Creedmoor. We mainly use this caliber now for hunting. I love the way this caliber shoots; it doesn't pack a punch. For my Texas hunt, it was only 70 yards, but I killed my elk at 443 yards. We've gotten some good distance with the 6.5 Creedmoor.
Do you have any other SilencerCo suppressors that you use?
I use the Harvester on the 6.5 Creedmoor and on the .243. I just love my suppressors.
OK. Let's talk about one of your favorite subjects – turkey hunting! At last count, I saw that you had seven grand slams. Have you added another slam to this tally?
No. I killed two turkeys last season though (Rios). I didn't get to hunt in the middle of COVID, but it was amazing to get back out last year. It was amazing to get back out there.
What's your favorite subspecies of turkeys to hunt?
I love Osceola hunting (Florida). They are so smart. Easterns are hard to hunt, and give you quite the challenge. The different environments and terrains – they all come with challenges. So, I don't really know that I have a favorite.
How about your sisters? What are they up to these days?
Taryn is 14 and now that we're at a new school, she's in track. Caitlin is doing a couple of sports at the middle school.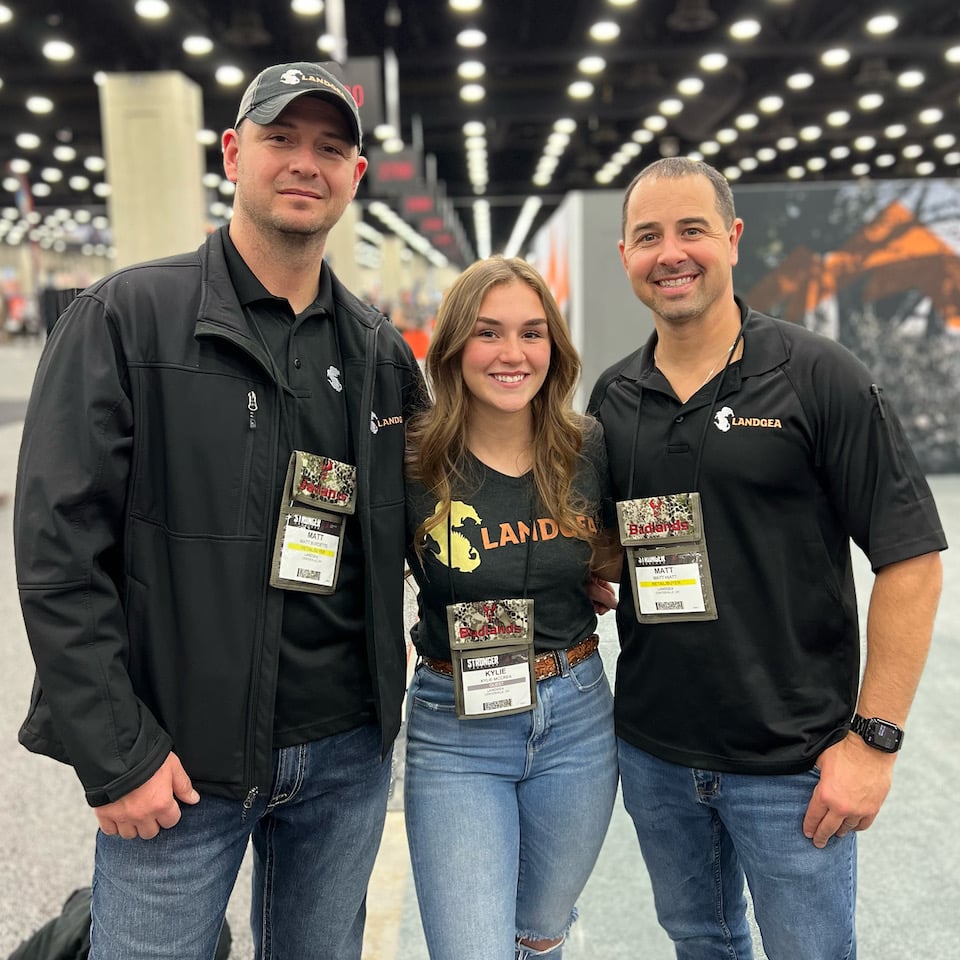 Will Country Girls Outdoors be at the National Wild Turkey Federation's Annual Convention & Sport Show, in Nashville this February?
Yes! We want to revamp our website, but we'll still have our booth, also called Country Girls Outdoors. We'll sell the shirts that we have this year, and next year, we'll do new stuff. (Booth 1647, across from Sheffield Financial)
Did you design some of your apparel?
I have designed the "Born to Hunt, Train to Shoot, Still Daddy's Little Girl" and "Girls Can't What?" shirts. Sizes range from onesies starting at six months and up to 2X.
Anything else?
At the Archery Trade Show, one of the gentlemen who has been a friend of our family for a long time is working with Cold Steel (acquired by GSM Outdoors). I'm now a part of the Cold Steel family, which is exciting. I'll get to do some axe throwing, and some chopping stuff up with swords and skinning hogs with their knives and stuff like that.
To learn more about SilencerCo, visit its website.
Follow Kylie McCrea on Instagram.
About Barbara Baird

Publisher/Editor Barbara Baird is a freelance writer in hunting, shooting and outdoor markets. Her bylines are found at several top hunting and shooting publications. She also is a travel writer, and you can follow her at https://www.ozarkian.com. View all posts by Barbara Baird →