Easy and Fun Snow Day Activities
This Missouri winter has brought us quite the range of temperatures and weather. With that, we have enjoyed many snow days. For those of you with children at home, I've assembled a few ideas for easy and creative activities to keep everybody entertained on cold days spent indoors. All of these projects use simple household ingredients, which is helpful on the unexpected snow day.
Snowflake Craft
This quick and easy craft takes me back to childhood. I loved figuring out what designs could be created by cutting out various parts, in various shapes, of my construction paper. Here are the materials you need for this winter project:
scissors
construction, printer or scrap paper
Scotch tape (for snowflake installation)
The instructions for making a paper snowflake are as follows: First, create a square piece of paper. I did this by folding a triangle in my rectangular construction paper. Second, fold the triangle in half. Next, fold that triangle into thirds. This part can be a little tricky; if you have to adjust the fold, that's no problem. Fourth, fold over the other point, so that both paper points are oriented downward. Fifth, trim off those points, creating a triangle shape. This is where the real fun begins – start adding cutouts into your snowflake. Unfold, and affix to a window with Scotch tape.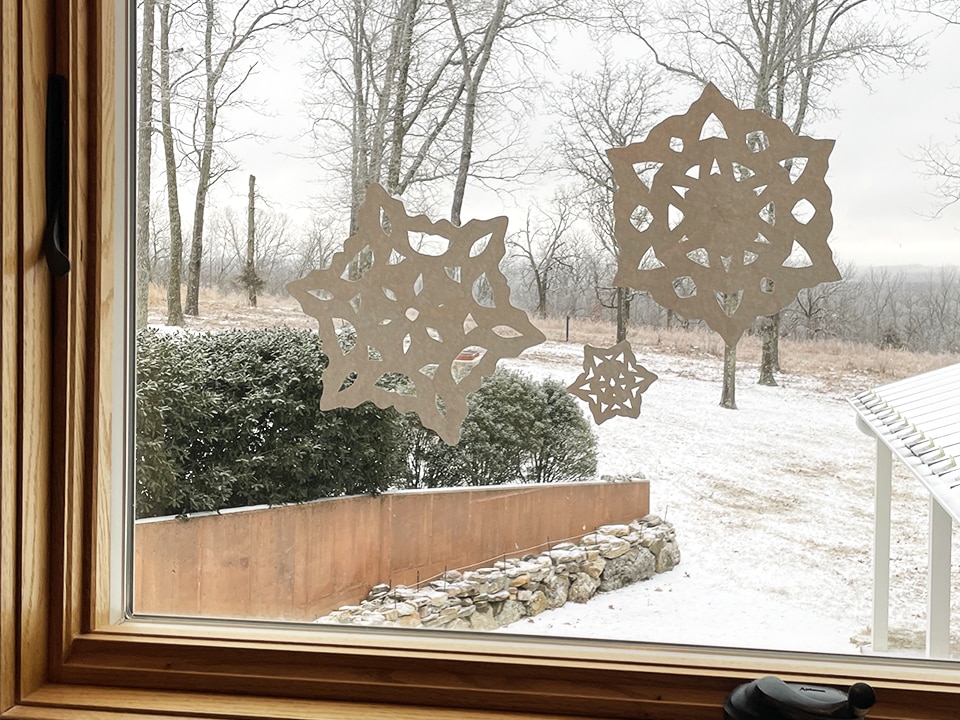 Planning ahead for the next snow day? Stock up on a few kids' books about snowflakes, and turn this craft into a mini science lesson.
"Curious About Snow" by Gina Shaw.
"The Story of Snow: The Science of Winter's Wonder" by Mark Cassino with Jon Nelson, Ph.D.
"The Secret Life of a Snowflake: An Up-Close Look at the Art and Science of Snowflakes" by Kenneth Libbrecht.
Homemade Playdough
This is another activity that brings up fond memories from my childhood. Homemade playdough stays fresh longer (in my opinion) and smells better than the store-bought version. This variety can also be made in a pinch, which is great on those unexpected snow days. Older kids can even help out with the making of the dough. And, the sky's the limit as far as dough color.
As a parent, I now appreciate the tactile nature of Playdough play, which is really important for kids of all ages. While playing playdough, my daughter practices her cutting, stacking, organizing, speech and shape recognition skills – just to a name a few. I love to watch her imagination take flight while she plays.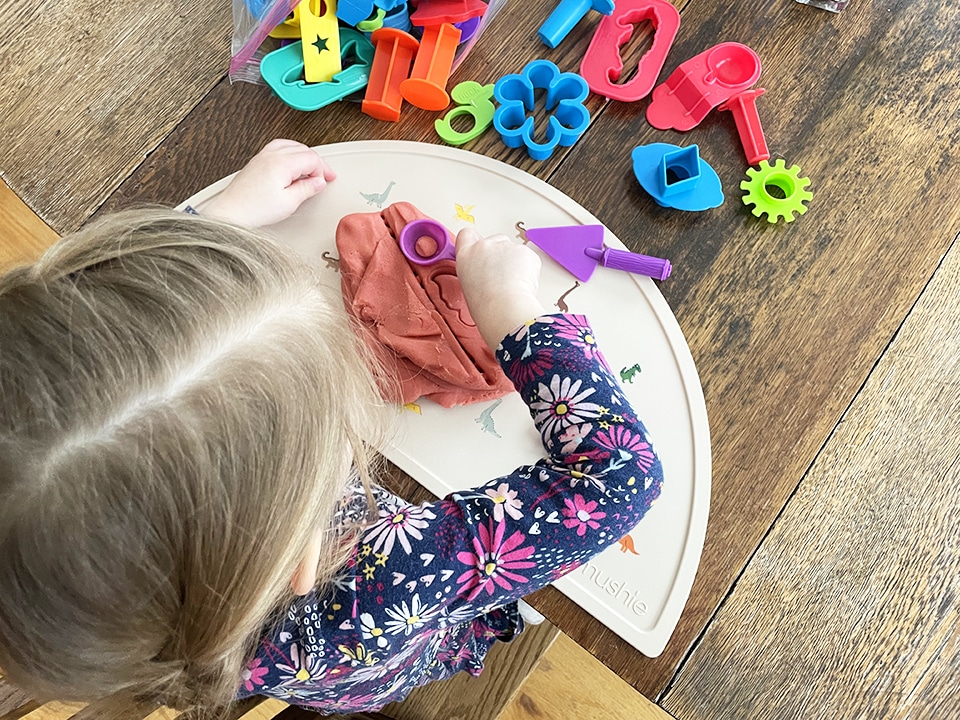 Here is the favored recipe of my mom, now "Granny," and is super easy to complete. The materials needed are listed below:
1 cup flour
1/2 cup salt
1 tbsp cream of tartar
1 cup water
1 tbsp oil
1 tbsp vanilla
food coloring
Gallon Ziploc storage bag
To make homemade playdough, first mix all ingredients in a saucepan over medium heat. The dough should start to cling together as the ingredients combine and warm. In my mom's words, this produces "two big globs" of dough. Store the dough in a sealed Ziploc bag.
Don't have cream of tartar on hand? Try this tartar-free recipe for playdough.
Fishy Business: Easy Egg Carton Craft
Make use of that egg carton that was about to be thrown in the trash, and build this colorful, fish craft with your kids. Follow this link to read the step-by-step instructions. Materials needed are a few basic house staples, acrylic paint, egg carton, scissors, needle and string. This post is complete with a few book recommendations to pair with the craft, if you are sourcing items for your next snow day.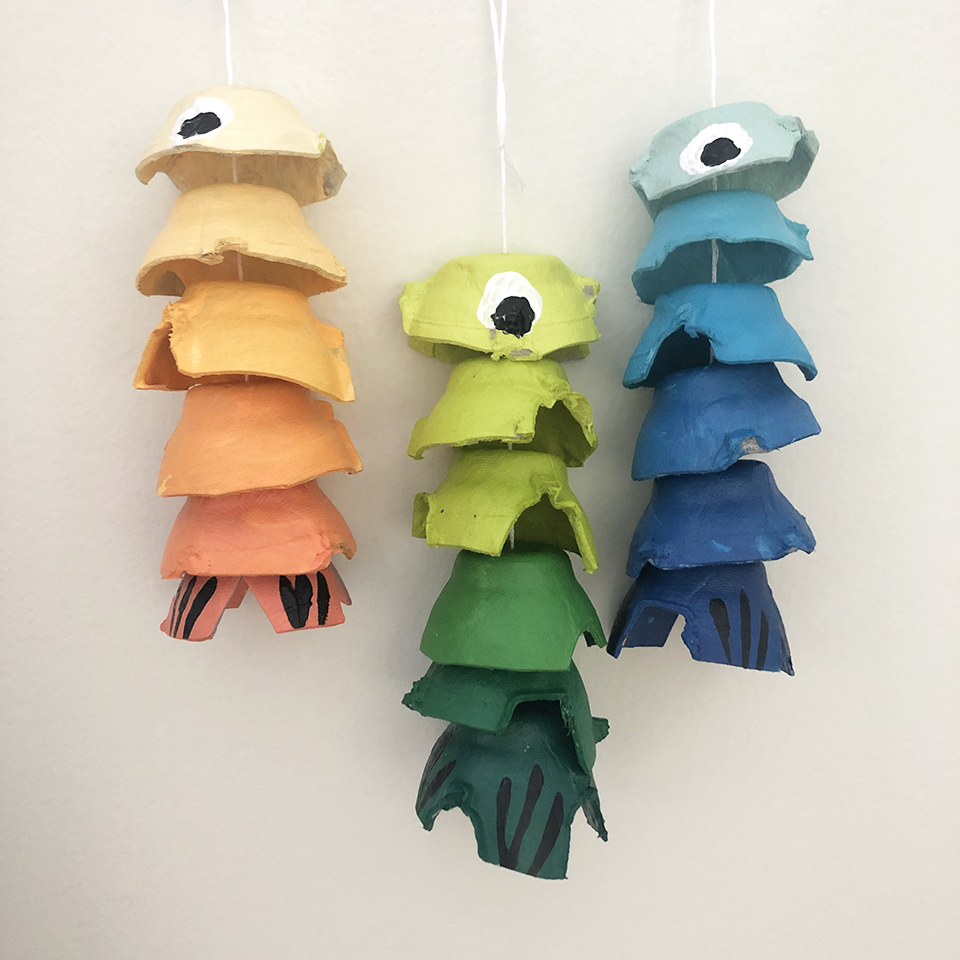 DIY Frozen Suncatchers
Want to add a splash of color and whimsy to your yard during the cold months? This post from our archives describes how to make lovely frozen suncatchers, using items found around your yard, and something that seems to be abundant right now – ice.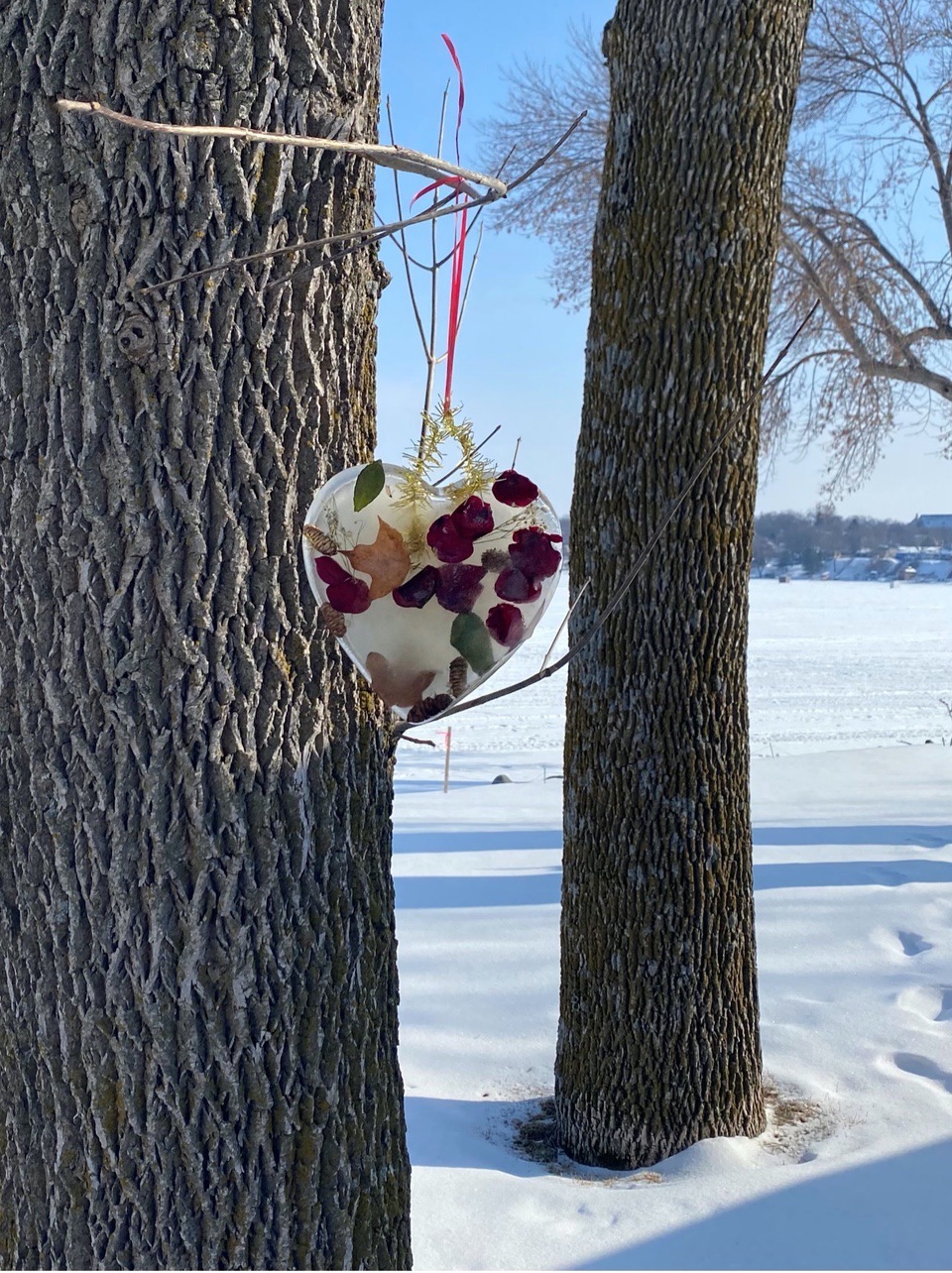 Fun Fill-In Printable Outdoor Coloring Templates for Kids
These free, printable coloring templates provide handy activities in a pinch. Just print, set out coloring instruments and let those kiddies loose to create. This post even describes a no-mess way to paint the pages.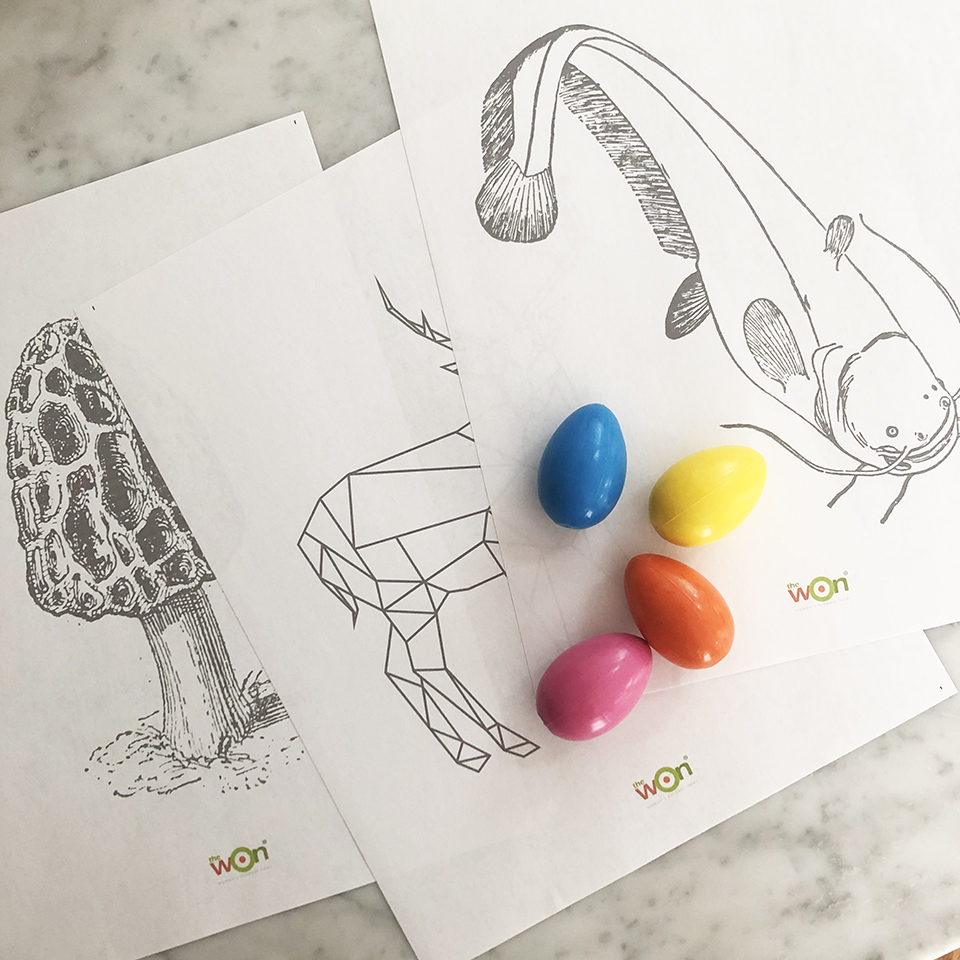 Want More?
Still looking for craft and DIY projects to complete this winter? Be sure to look through our post archives!
About Jackie Richardson

Jackie Baird Richardson is an interior designer, editor at The WON and avid junker. Watch for her design tips and occasional crafting ideas, bringing the outdoors indoors. View all posts by Jackie Richardson →