Taurus G3X: Affordable and Accurate
Taurus sent me the G3X recently. The reason we have a partnership with Taurus in the first place is because we want to give women options from gun companies that truly are designing guns to fit smaller hands and budgets. The Taurus G3X is not only affordable, but also accurate.

Sponsored by Taurus
This firearm belongs to the family of G-series, but it's classified as a hybrid. That means it comes with a full-size grip that has been designed with "generous stippling patches" (for "control and retention") combined with a compact slide. I spoke with Taurus' new marketing manager, Cody Osborne, recently and he mentioned the importance of designing guns to fit how we carry on our bodies. To this end, a compact size slide will allow a smaller woman to carry a gun on her waist, or fit it into a bellyband or off-body holster in a smaller bag. The full-sized grip allows a shooter to get all fingers on deck, along with 15+1 rounds.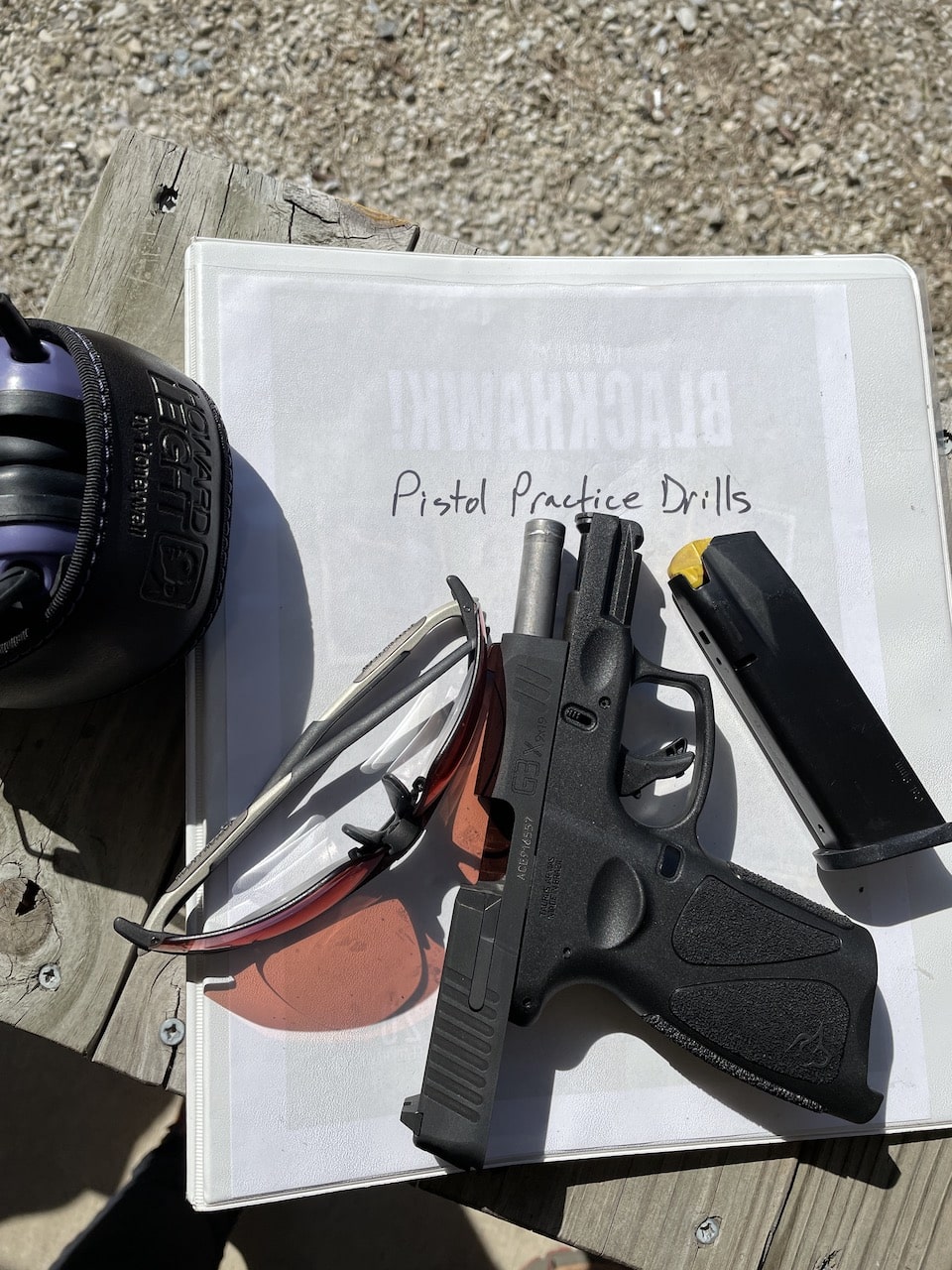 Taurus G3X Specs
Capacity: 15 rounds
Action: Single action with restrike
Firing System: Striker
Front sight: Fixed, steel
Rear Sight: Serrated steel with drift adjustable
Sights: Interchange with GLOCK sights, giving you lots of options
Barrel length: 3.2 inches
Overall length: 6.3 inches
Overall height: 5.2 inches
Overal width: 1.2 inches
Weight: 22.6 ounces
Magazine capacity: 15 rounds
What is Restrike?
Just in case you wondered about the "restrike" spec from above, it means that if for some reason the primer doesn't ignite a piece of ammo, you can pull the trigger and try again (of course, this also means a heavier trigger pull). You'd have to train to use this feature, since most people would "tap, roll and rack."
Features of the Taurus G3X
Picatinny rail
Re-strike capability
Polymer grip
Two magazines
Visual loaded chamber indicator
Trigger Safety
No manual safety
Chambered in 9mm Luger, this basic gun comes in a polymer frame, with a steel alloy slide and stainless steel barrel. It was ever-so-easy to disassemble for cleaning, and I know this is not a gun that one of my friends from the Sunshine Shooting Club would bring over to my cleaning bench because she can't get it apart. It's that easy.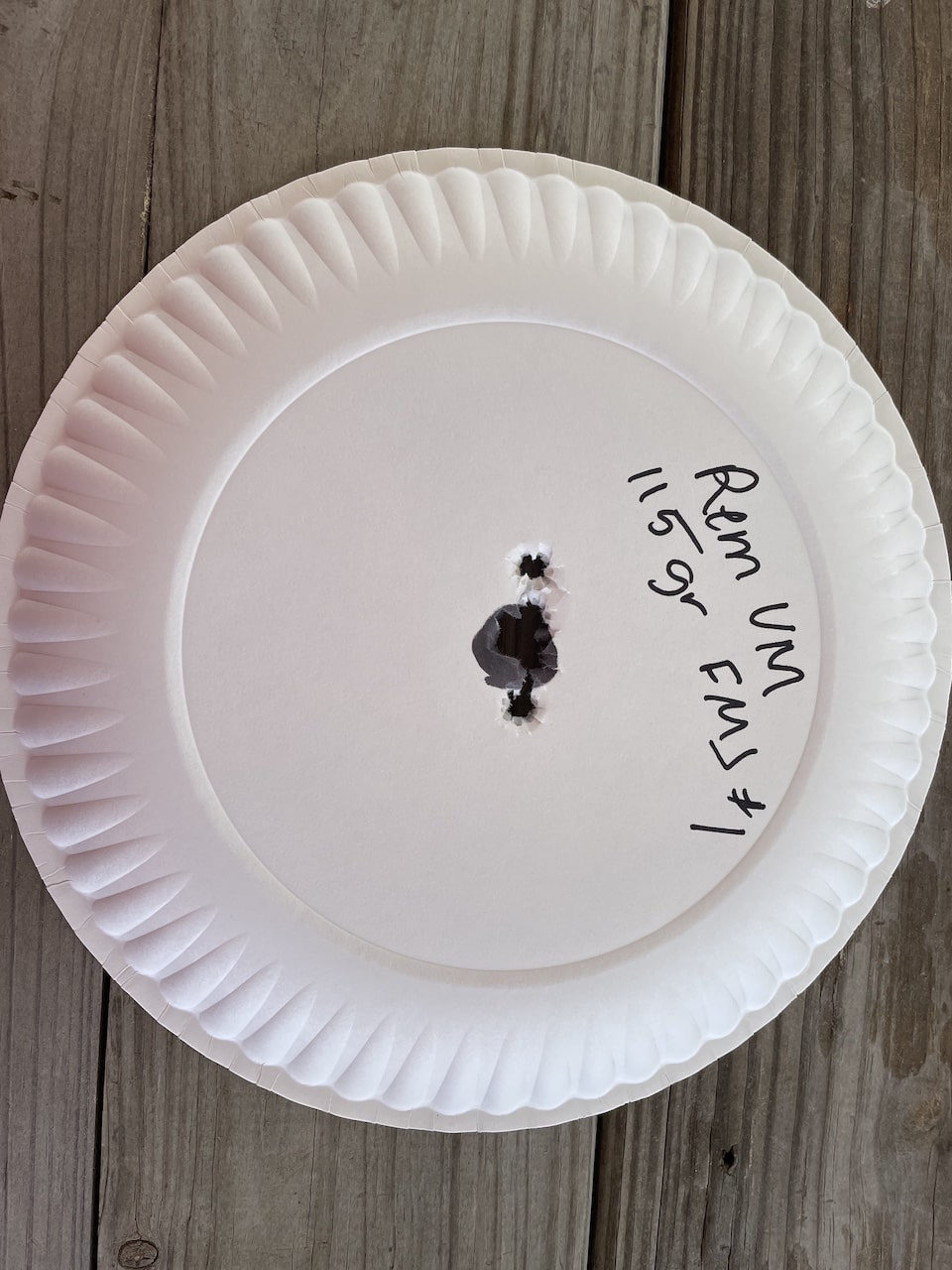 On the Range
It's not like the old days for gun writers. We don't have hundreds of rounds of ammo in all brands for testing, or even for breaking in at our disposal, nor do we want to purchase more ammo than we get paid for gun reviews. Forget about asking for 500 rounds from ammo companies, too. It's important, though, to have target and personal defense ammo to run through a 9mm that you intend on using for personal defense. It's especially important to make sure that the personal defense ammo works well, perfectly well, with the gun. (It's also important to practice for malfunctions such as stovepipes and double feeds, too).
For accuracy drills, my assistant and I shot the gun at a distance of seven yards from a bench rest, using a Caldwell pistol rest (The Rock) for support. The test results shown below are in inches, and are from three groups of five shots per type/brand of ammo.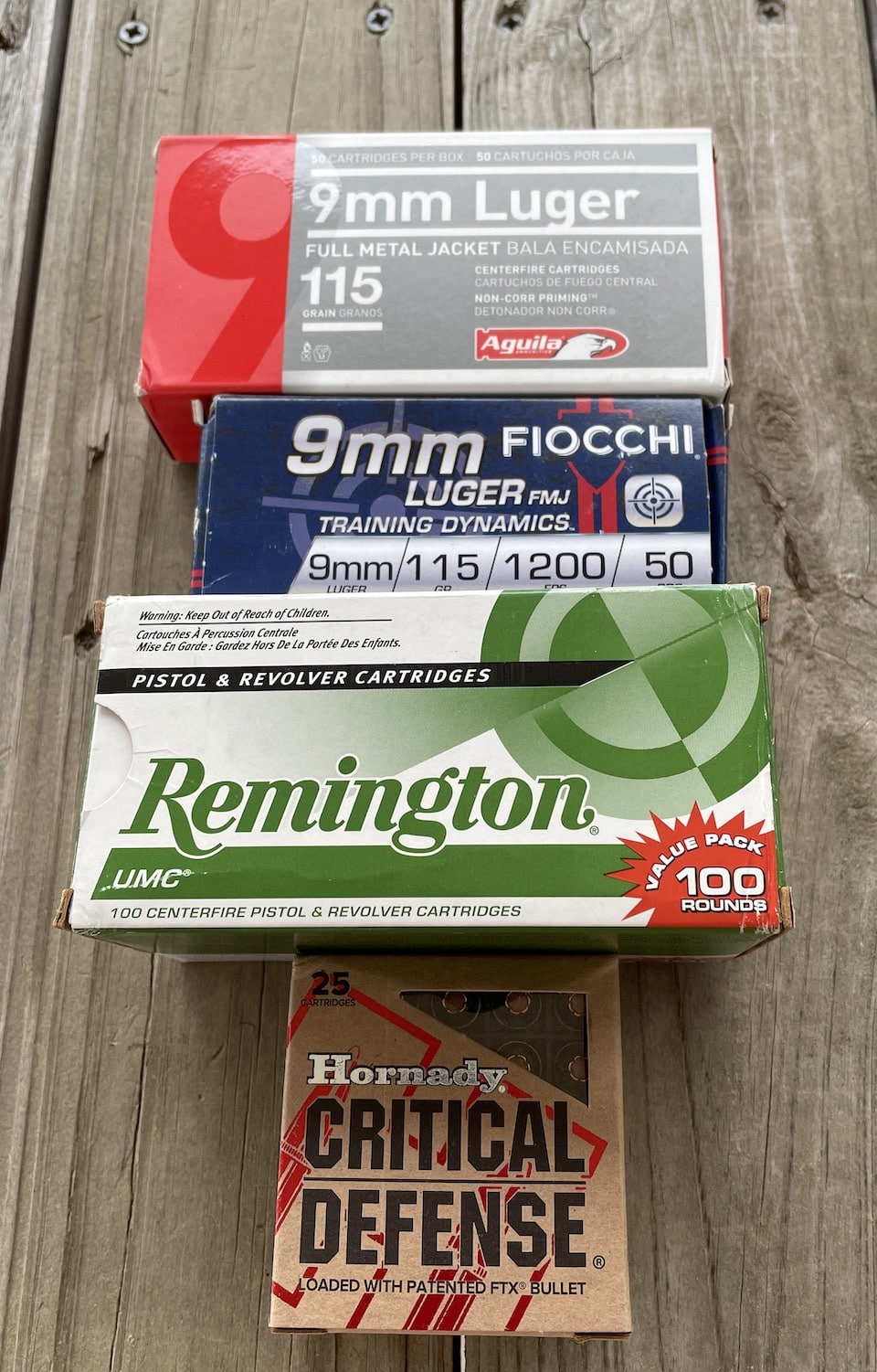 Here are the ammos used and the results.
Aguila 9mm Luger, 115 grain, full metal jacket: largest group – 1.5; smallest group – 1.0; average – 1.25
Fiocchi Training Dynamics, 115 grain, full metal jacket: largest group – 1.25; smallest group – .5; average – .92
Remington UMC, 115 grain, full metal jacket: largest group – 1.25; smallest group – .75; average – 1.0
Hornady Critical Defense, 115 grain, FTX: largest group – .75; smallest group – .25; average – .58
Let's talk about the price. I've heard that some folks have seen this gun for sale for under $300. Just wow. The fact that you can get such a reliable personal defense gun at such an affordable price astounds me. It's definitely a great starter gun for someone new to personal defense, as well, since it doesn't break the bank.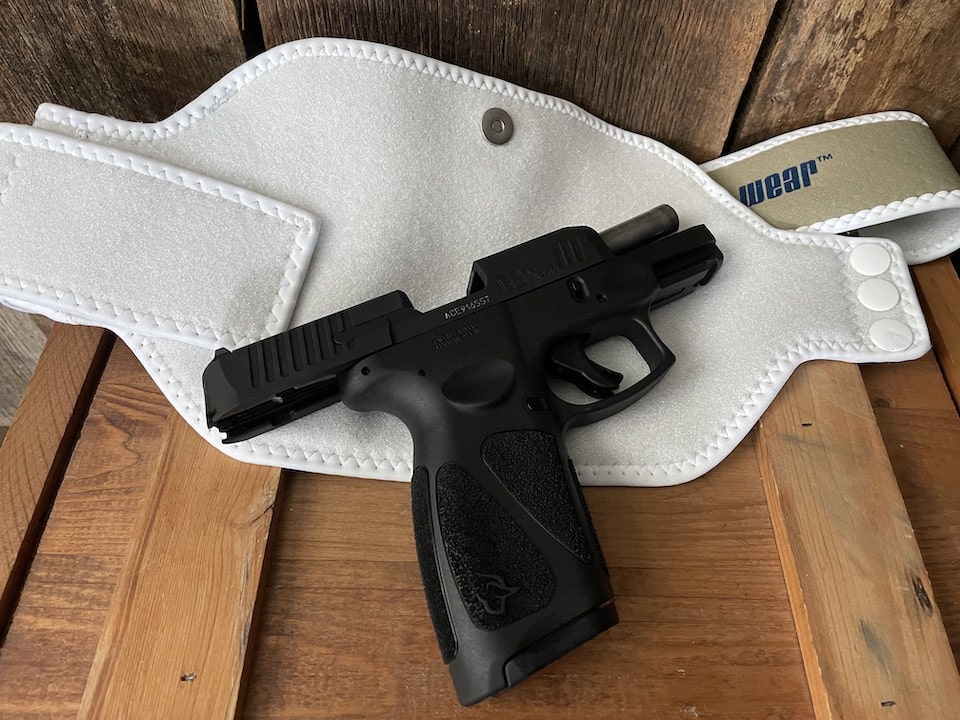 Wearing the Taurus G3X
I like to walk country roads. I usually wear either a fanny pack or a belly band holster when doing so, and this gun makes an excellent companion for getting physical. I can see what Cody means, because this gun fits into a smaller holster version of the Pistol Wear band. I wore it and believe it works really well as a carry gun for active women, and/or runners.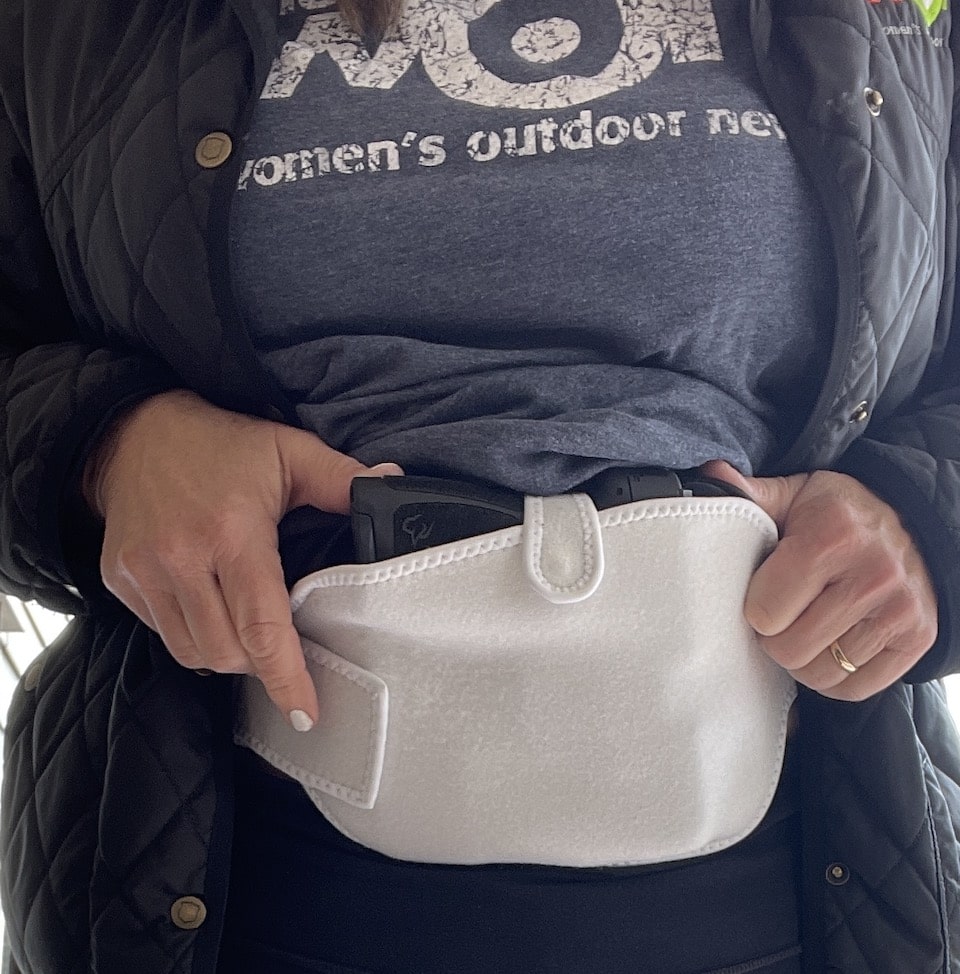 Learn more about the Taurus G3X.
MSRP: $342.98
About Barbara Baird

Publisher/Editor Barbara Baird is a freelance writer in hunting, shooting and outdoor markets. Her bylines are found at several top hunting and shooting publications. She also is a travel writer, and you can follow her at https://www.ozarkian.com. View all posts by Barbara Baird →