SilencerCo Silencers Worth a Look-See
Last month, I wrote about three silencers for training and practical use here on the old ranch where I live in the Ozarks. I actually have been privileged to shoot six of SilencerCo's silencers during the past two years that The WON has been affiliated with this company – the #1 silencer company in America. Here are three more SilencerCo silencers worth a "look-see."

Sponsored by SilencerCo
The Switchback 22 is a modular silencer for rimfire firearms. What does that mean? Based on my review of this suppressor, here's how that works and why, according to my resident rocket scientist and husband, Dr. Bomb:
"Because of its modularity and the design of its tubes and baffles, you not only can assemble it into three different lengths (short, medium, and long) to change the weight and amount of suppression, but you also can reverse some of the baffles in the long version to reduce the sound even more. To understand this, as SilencerCo says, use 'rocket propulsion principles.'"
On the technical side, after talking to Dr. Bomb (a rocket scientist) about the design of the Switchback, I found out that when you arrange the conical baffles with the large openings toward the gun muzzle, you are using the Venturi effect to speed up subsonic gas flow and reduce its pressure (you've created a subsonic jet nozzle). Conversely, with supersonic flow and the same nozzle the opposite effect happens. Also, with supersonic gas if you reverse a baffle (putting the small opening toward the muzzle), you create a rocket nozzle that accelerates the gas flow. When you combine the two types of nozzle, you have a de Laval converging-diverging rocket nozzle similar to ones used by nearly every rocket engine out there to speed up subsonic combustion gas to supersonic speed and then to accelerate it out the nozzle for high thrust.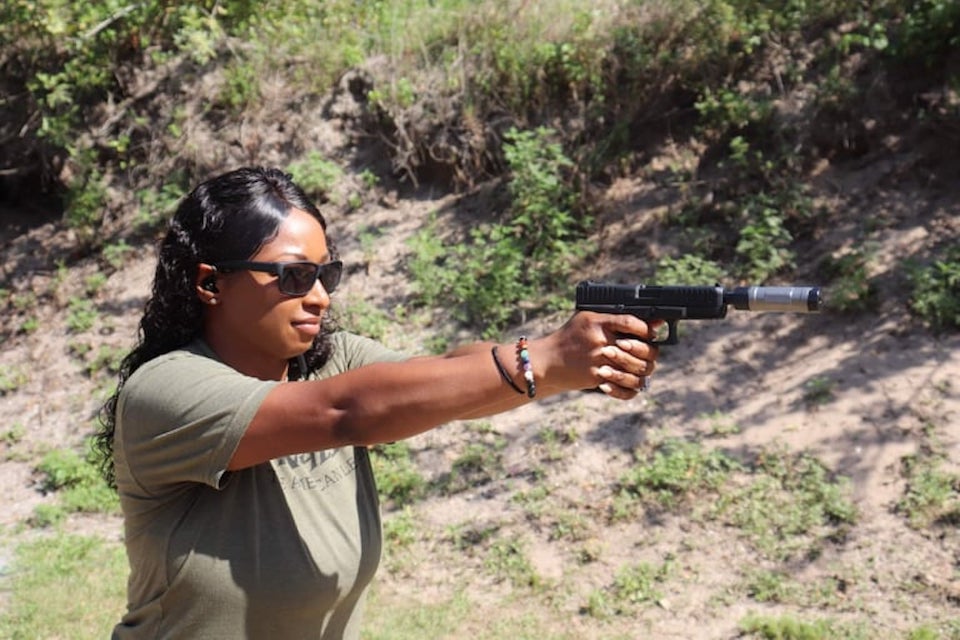 Avery Skipalis really likes this silencer for her gun training courses on the range in Florida. Find out why here. In case you missed her fine video regarding using this helpful aide for instruction, you may view it below.
Read more about the Switchback 22 here.
Switchback 200 MSRP: $540
Two years ago, I had the distinct privilege of interviewing SilencerCo's founder, Jonathon Shults. Here's what he had to say about the design of this silencer:
"What happened is that some of our original investors left, sold their shares and created a new company. That new company, out of the blue, launched a product and we wanted to combat that product and beat them to shipping. They'd already launched it. For the past two years prior to that, we had a product called Harvester Match. I'd been shooting it at PRS matches, hunting and everything. Back then, the team didn't want to launch that product, and it didn't make sense to them. Who needs another light, short can?
"This was my opportunity, so during one of my staff meetings, we talked about that company and I said, 'I have an idea. I'm not sure the world will love it. I love it. … If I change these three things about my design, it would be very robust, it would meet lots of full-auto requirements, [but] wouldn't be as indestructible as the Saker line.' Then, they came up with the name 'Omega,' and I think it was a little bit of a power play against the competitors."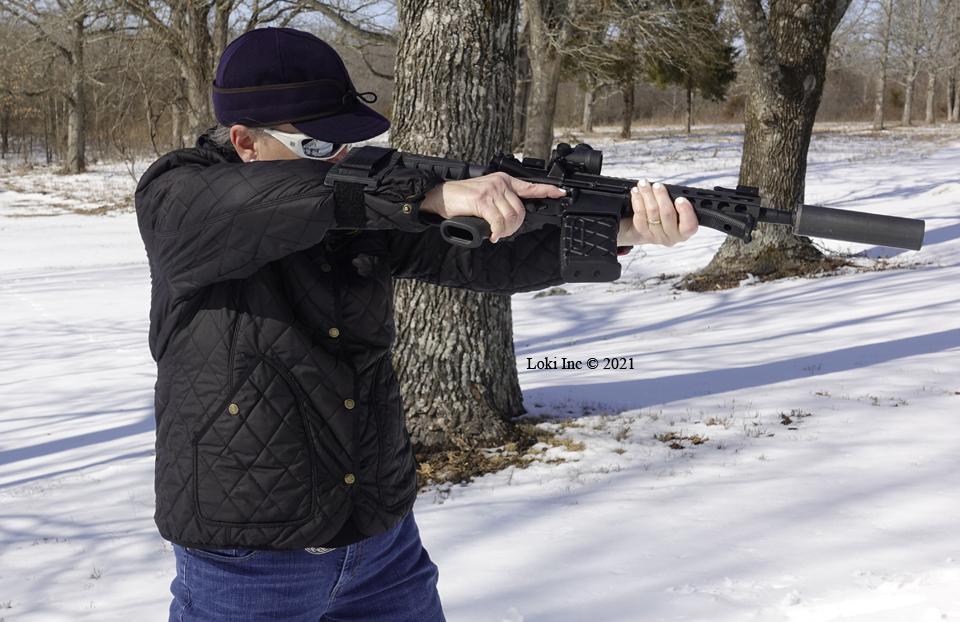 The Omega 300 is my suppressor of choice on our truck gun. It cuts down the recoil and definitely the noise, especially since the end of the barrel is closer to my face when shooting this gun. Don't forget to add the new SilencerCo gas defeating charging handle, to make the blowback of carbon and gas almost negligible. (SilencerCo GDCH MSRP: $114)
Omega 300 MSRP: $915
The Omega 36M is another modular silencer, with two options. According to Brooklee Grant in this review, "I use my SilencerCo Omega 36M in the short configuration, primarily on my AR-pistol. The great thing about the 36M is its versatility; I can shoot it on almost all of the guns I own, since it can be used on anything from .22 Hornet up to .338 Lapua. There are suppressors made for specific applications, as well as those which are versatile and can be used for a variety of different applications. You get to choose what suits you best for how you plan to use it."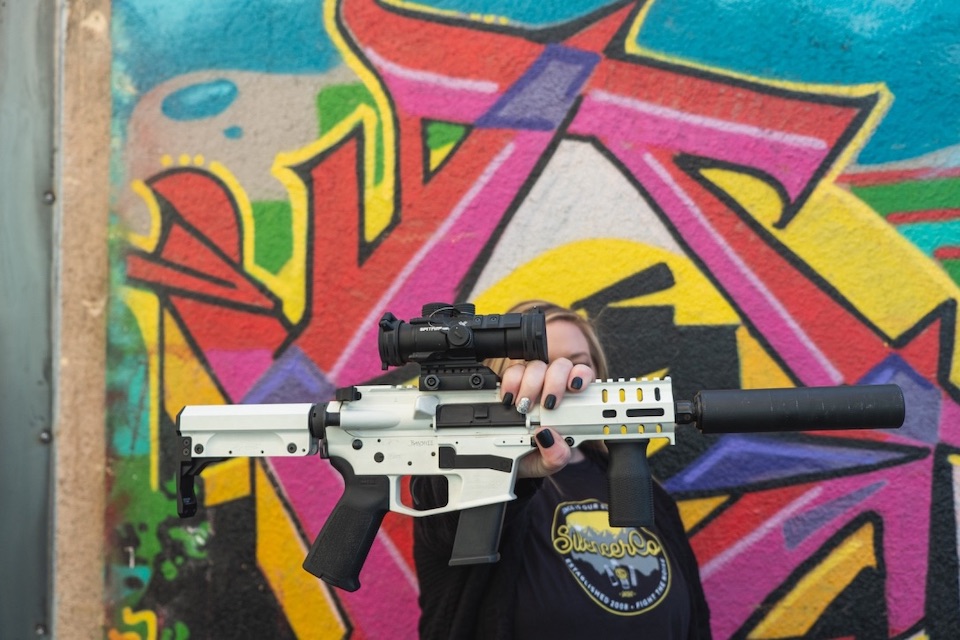 Any time you can get a piece of equipment that plays well with others (in this case, 5.7MM x 28 to 9MM / 5.56 NATO to .338LPM and up to 350 Legend), it's a great deal and worth the extra money.
Omega 36M MRSP: $1,117
Visit SilencerCo online.
About Barbara Baird

Publisher/Editor Barbara Baird is a freelance writer in hunting, shooting and outdoor markets. Her bylines are found at several top hunting and shooting publications. She also is a travel writer, and you can follow her at https://www.ozarkian.com. View all posts by Barbara Baird →