Review: Taurus GX4XL 9mm EDC Pistol
We have been on a bit of a roll here at The WON in regard to Taurus and its GX4 line. Last year, I reviewed its first pistol, the GX4 in a micro-compact model. Recently I received what my FFL guy calls the "hush hush gun," since it had an embargo and an "NDA" attached to it. That's always exciting down at the ole gun shop when a secret gun comes in. This one, the Taurus GX4XL, is the second to appear in this line of affordable and accurate everyday carry pistols (aka, EDC).
Sponsored by Taurus
I always clean a new (or new to me) gun before I fire it the first time, for several reasons. Firstly, for one to understand how the gun operates at a general level, field stripping it is imperative. This gives the user a chance to compare the design and fit of the major parts (barrel, recoil mechanism, slide, frame and trigger) of the gun to other guns within one's range of experience. Cleaning the gun removes deposits that might affect its operation during testing. In addition, proper reassembly requires that the user check and verify the correct operation of any safeties the gun may have. During the GX4XL cleaning process, it was obvious that someone else previously fired the gun at least a few times, as it had brass color smeared across the breach face and the portion of the bolt that slides across the top cartridge in a magazine. Nevertheless, the gun couldn't have been fired enough to break it in, as during my accuracy testing the trigger function improved noticeably.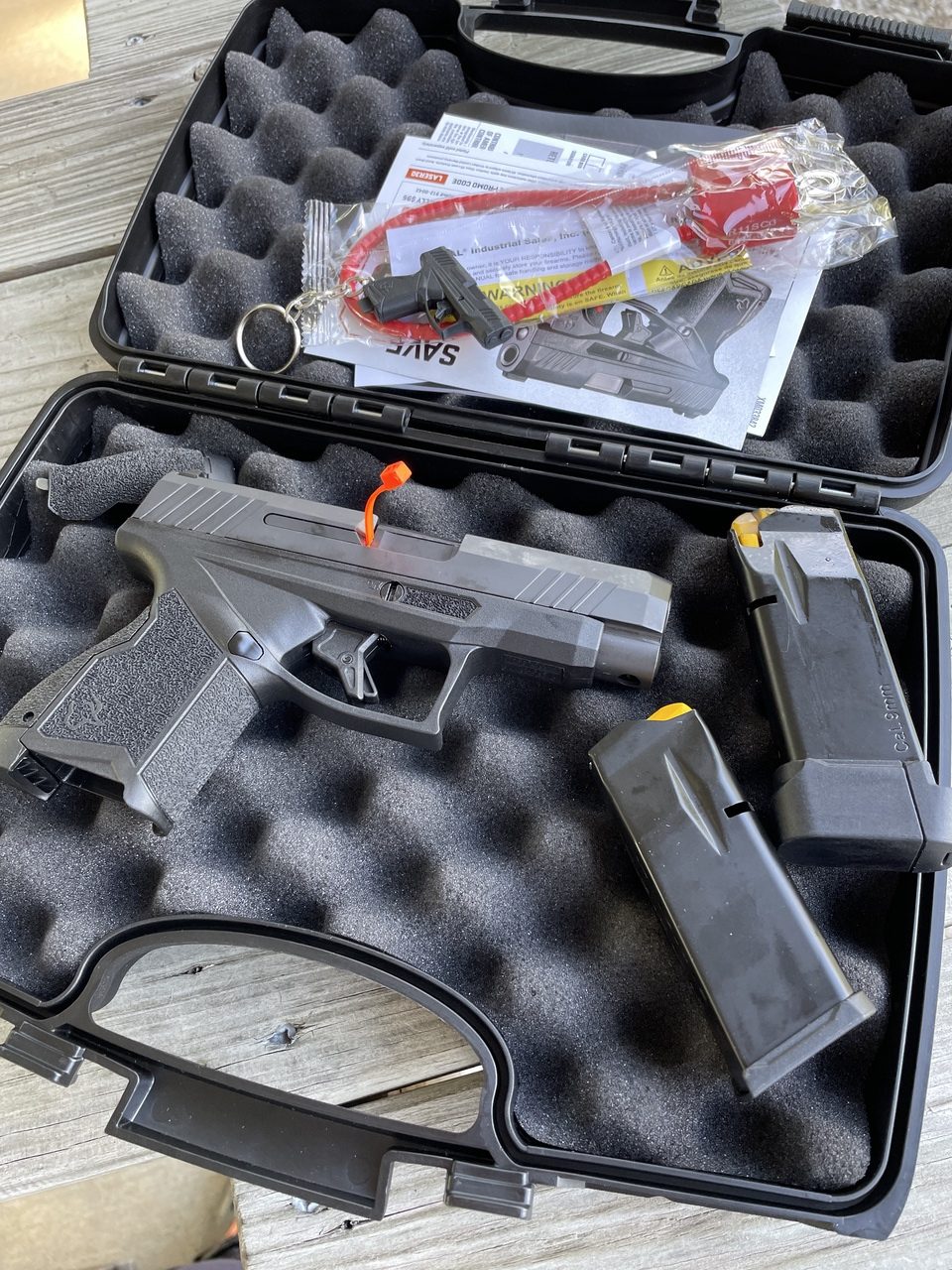 I mention break-in because many new guns nowadays don't really require breaking-in, so I think that some shooters have come to expect that a gun will have the same feel during the firing cycle with the first magazine as with the tenth. This is not always true, so if a gun's mechanical operation doesn't "feel" good to begin with, don't be too disappointed unless it still feels that way after several hundred rounds. It may need to break-in.
After cleaning the GX4XL, it came time to head to the range.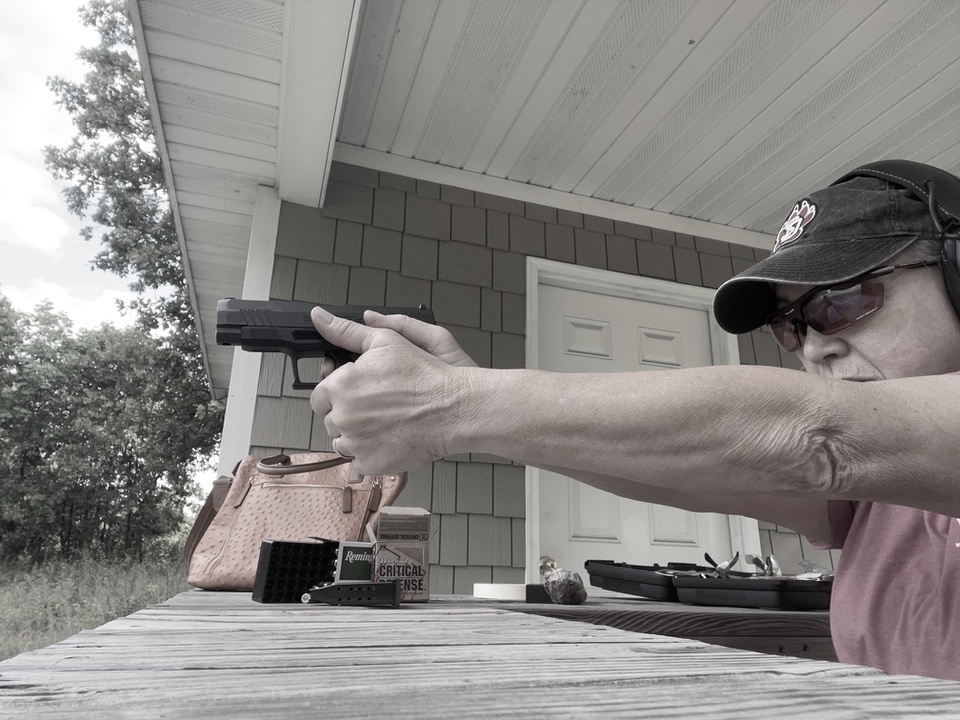 Taurus lists its specs for the GX4XL as such:
Caliber: 9mm Luger
Capacity: 10/11/13 rounds
Magazines: 1×11 + 1×13
Firing System: striker
Action Type: SAO
Front Sight: fixed
Rear Sight: serrated drift adjustable
Safety: striker block, trigger safety
Frame: stainless steel frame insert and polymer grip
Grip Material: polymer
Slide Material: carbon steel
Slide Finish: gas nitride coating
Barrel Finish: black DLC coating
Barrel Length: 3.7 in.
Overall Length: 6.43 in.
Overall Width: 1.08 in.
Overall Height: 4.40 in.
Weight: 20 oz.
Also, take a look at the release from Taurus that explains the reasons for building this gun.
Accuracy Test
Fortunately, I still have a good stock of 9mm ammo, so we (hubby – who is my range buddy as well) ran four different types of target and personal defense ammo through the gun. I set up the target at seven yards, and used paper plates with dots drawn in the center. Testing involved shooting five shots at the dot, from a bench rest, three groups per ammo type.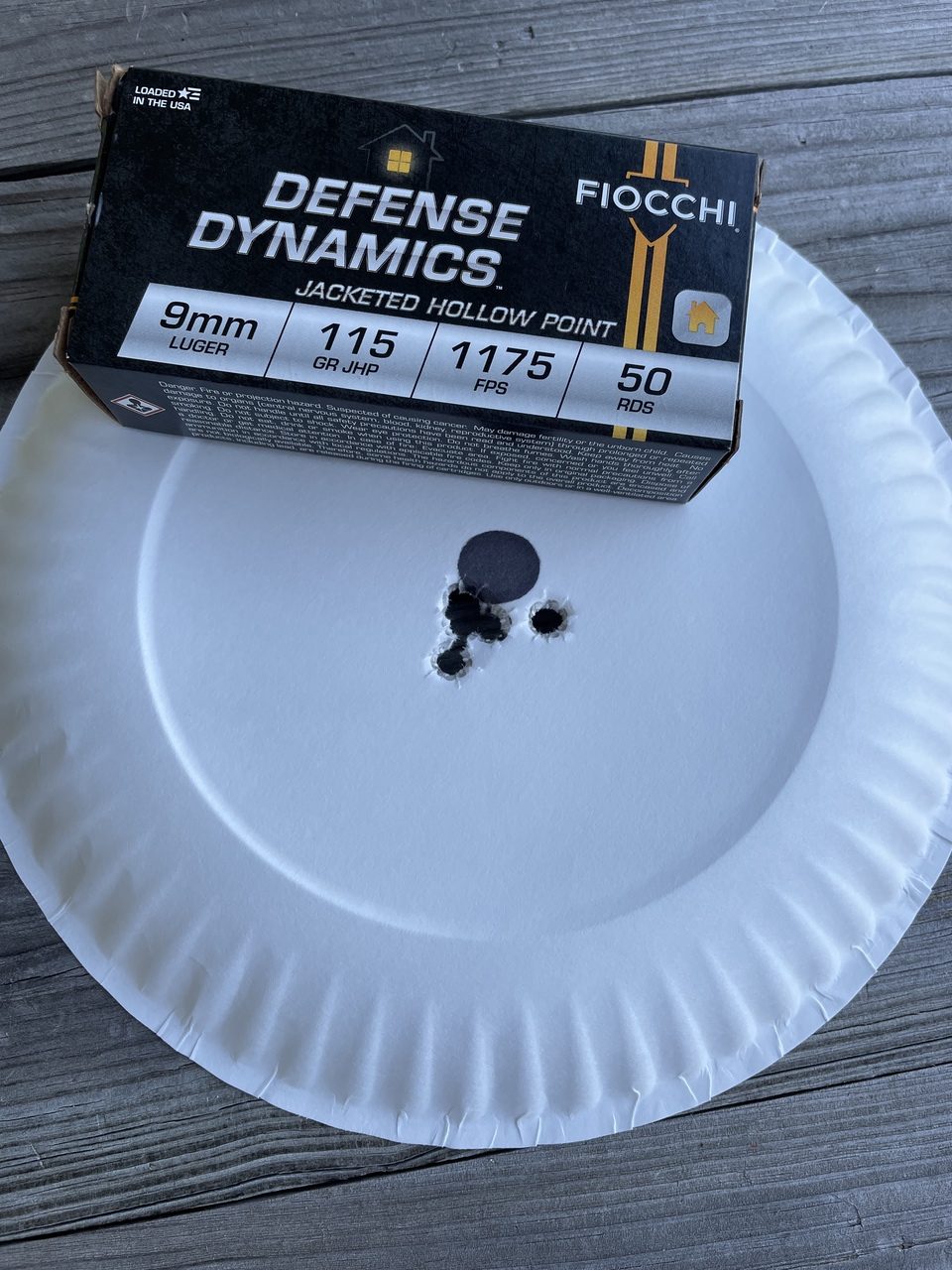 Here are the results of the tests:
Fiocchi Range Dynamics, 115 grain, full metal jacket: largest group – 1.25; smallest group – .75; average – .92
Fiocchi Defense Dynamics, 115 grain, jacketed hollow point: largest group – 1.25; smallest group – .5; average – .92
Federal Personal Defense Hydra-Shok Deep, 135 grain: largest group – 1.5; smallest group – .75; average – 1.17
Federal Syntech Range 9mm Luger, 115 grain: largest group – 1.5; smallest group – 1.25; average – 1.42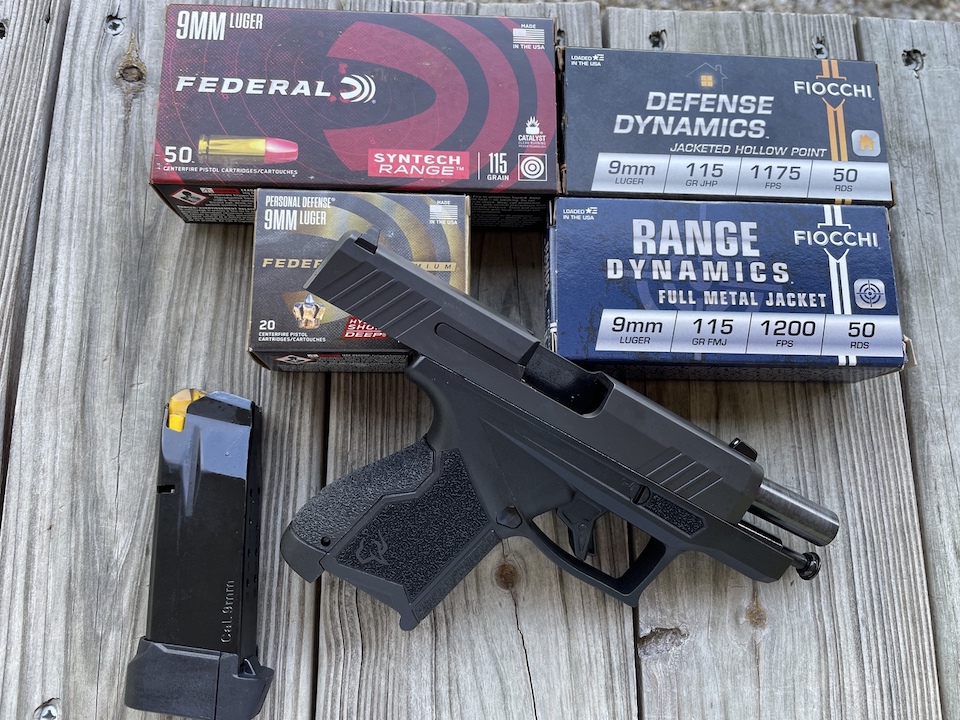 More Range Time
I also spent a second session on the range with this gun, shooting two different ammos: Hornady FTX Critical Defense and Remington UMC. With somewhere around 150 rounds and six types of ammo, the gun had no malfunctions at all.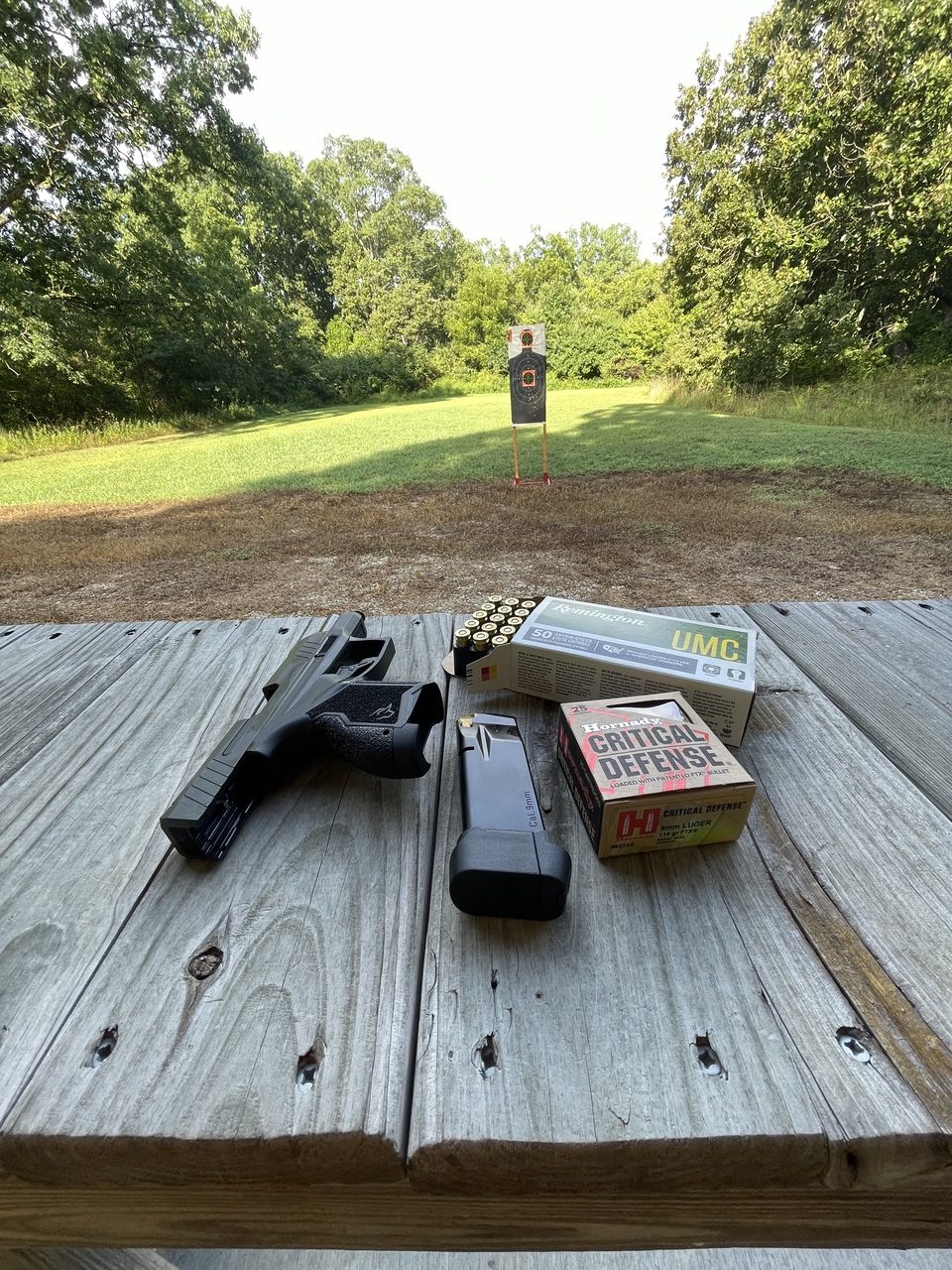 After warming up with the gun and getting my eyes adjusted to the sights, I practiced this drill – the 26662 Drill, designed by Todd Green. This is an excellent drill to force a shooter to focus on the front sight. Again, I was happy with the gun, and not as happy with my groups in the smaller circles, but happy about center of mass and the hits within the six-inch circle at seven yards.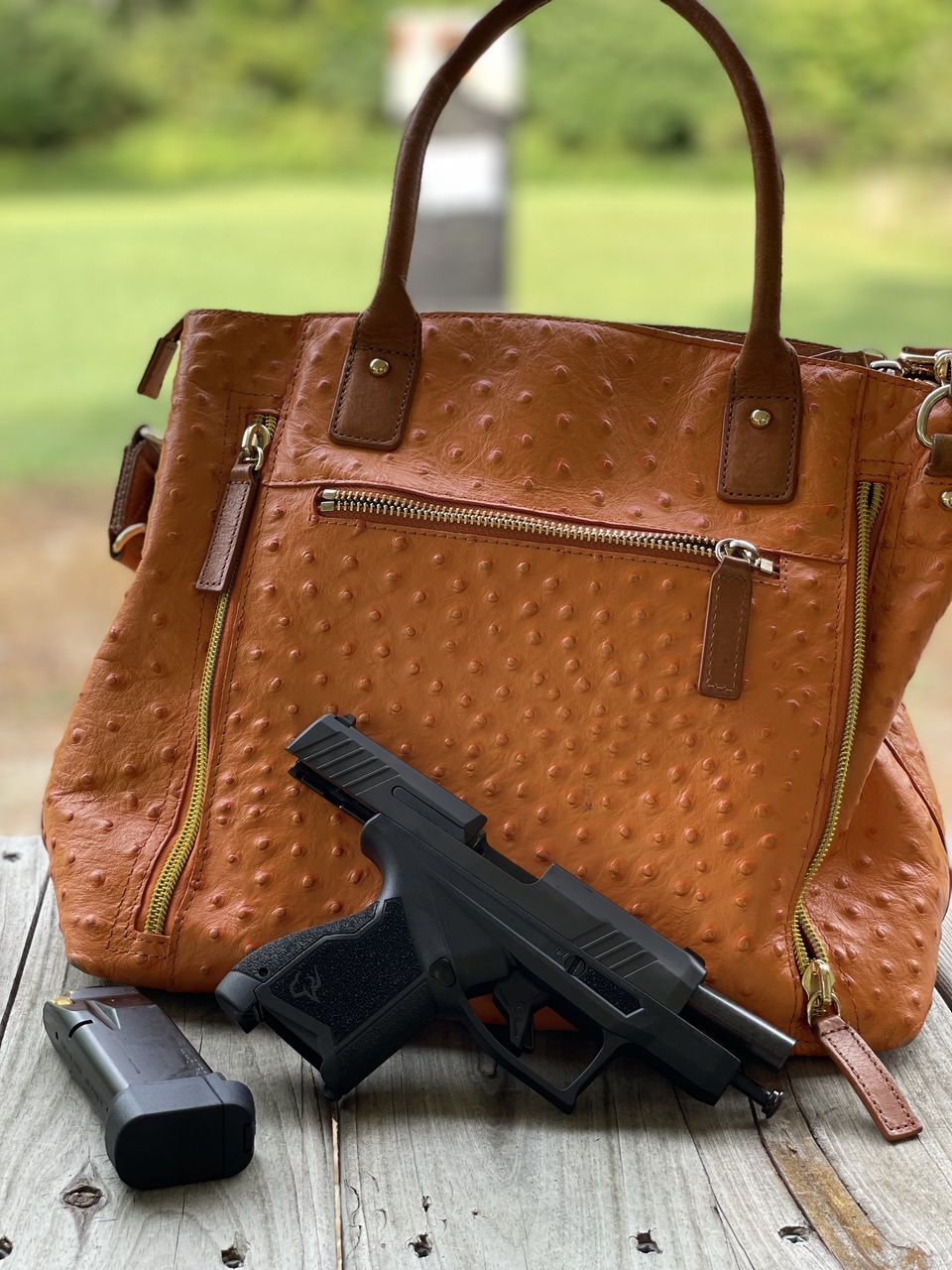 Out and About with the Taurus GX4XL 9mm EDC Pistol
I would carry this one on-body, if possible, but also, off-body. In fact, I felt so comfortable after that second range trip, that I carried it in a concealed carry purse when I went to a city. Of course, I had practiced drawing and shooting from the bag before I took the combo on the road.
For more information, go here.
About Barbara Baird

Publisher/Editor Barbara Baird is a freelance writer in hunting, shooting and outdoor markets. Her bylines are found at several top hunting and shooting publications. She also is a travel writer, and you can follow her at https://www.ozarkian.com. View all posts by Barbara Baird →