Boone and Crockett Girls Who Hunt: Claire Flood and the Atypical Whitetail
On Nov. 18, 2020, Claire Flood went hunting in Breckinridge County, Kentucky, with her dad, Duane Flood. She tagged a monster buck for the record books, an atypical whitetail that scored 208-1/8 points.
How did the hunt for this whitetail go?
We hunted on my grandparents' farm, about two or three miles from our house. I haven't been hunting that much before I killed that deer. I was 15. I killed it with a .243. It was my uncle's gun. After I killed the deer, we took it to our friend, Joe Brown's, house. He's a big deer hunter. The next day we went to take pictures because Joe said, "Claire, you have to do this – you're going to be in magazines!" Joe took the pictures and he did a really good job. (It's been in "Fair Chase" along with "North American Whitetail" so far.)
Is that the biggest deer that anyone in your family has ever taken?
It was luck, really. Dad and I had been out hunting a few times, and we passed on a few deer. We were getting ready to go home, I was getting really cold. Then, we heard something. Dad said, "Look at that deer over there." And I said, "I'm definitely shooting that one!" We had no idea it was down there at all, our neighbor farm had it on camera, but they didn't tell anybody! He was chasing a doe. Dad sent the teeth to a biologist who said it was around 3-1/2 or 4-1/2 years old. Our friend had the sheds from this deer the year before, and they scored about 182, so Dad thinks it's more like 4-½.
Did you get a deer in 2021?
I did. It was just a 9-point.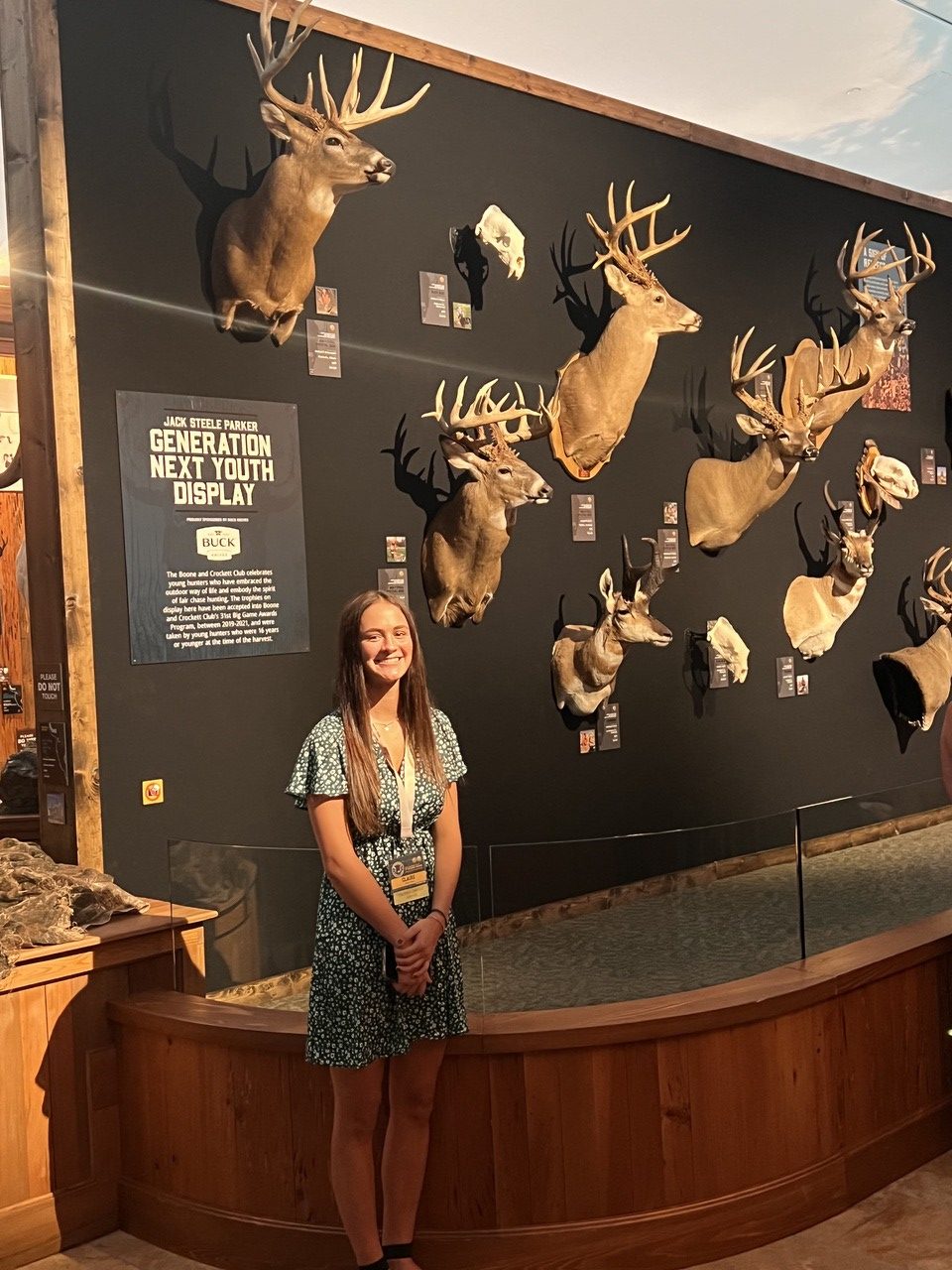 Do you hunt for other animals?
I go turkey hunting with my cousin, Brennan. I went in 2020 and didn't get anything, and last year, I killed a jake. Turkey season is in between my travel volleyball season.
What else do you like to do?
I play volleyball for school and a club team. I like to ride horses. My friend, Chloe, and I go fishing a lot. I used to ride 4-wheelers a whole lot before I could drive, but now I just drive.
What did it feel like to walk up to that deer?
Even before I shot it, I was shaking. I was real nervous. It walked up and Dad said, "You gotta shoot it now!" I shot him at 30 yards and he died right in front of us. His antlers were swaying before he dropped … his antlers were massive. I realized he was big, but I didn't realize he was THAT big until we brought him to my Mamaw's barn and all kinds of people came to look at him.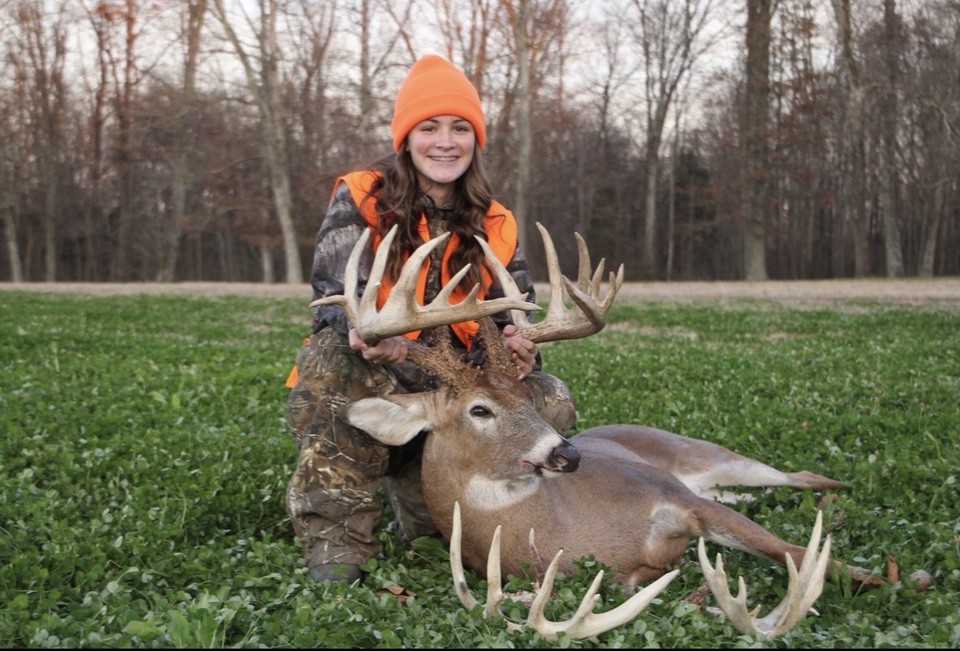 What's your favorite recipe for venison?
I really like summer sausage, but I'm a really picky eater.
If there are any teenage girls out there who are wondering if they should try hunting, what would you say to them?
Definitely try it! It such a rewarding and memorable experience. It's a feeling that you cannot even explain.
Read more about the Boone and Crockett Girls Who Hunt.
Morgan Burns and her big Minnesota bear.
Ryleigh Campbell and the Kentucky monster buck.
Jenna Smith and the 'Christmas Cat'
About Barbara Baird

Publisher/Editor Barbara Baird is a freelance writer in hunting, shooting and outdoor markets. Her bylines are found at several top hunting and shooting publications. She also is a travel writer, and you can follow her at https://www.ozarkian.com. View all posts by Barbara Baird →