Wanna Win WON? Gabby's Giveaway Features R51, Crossbreed MiniTuck Holster and #GunVote Shirt
Gabby Franco, former Olympic pistol shooter and Remington competition shooter, wants to offer you the opportunity to win one of Remington's newly release R51s. Of course, you'll have to holster it when you carry this firearm in concealed style, in a Crossbreed MiniTuck holster and also, you may want to wear a newly printed shirt made for you, courtesy of the National Shooting Sports Foundation and its #GunVote campaign.
R51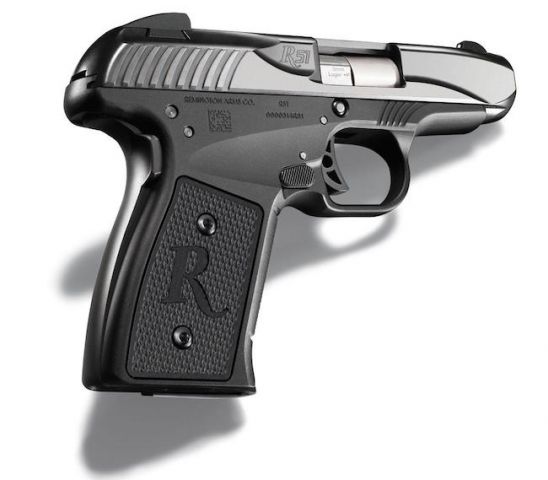 Remington R51: Built for the concealed carry market, this gun just became available for sale. Read our review of it here. We think men and women will like its easy-to-rack feature and also, its slim build for concealment. ($448)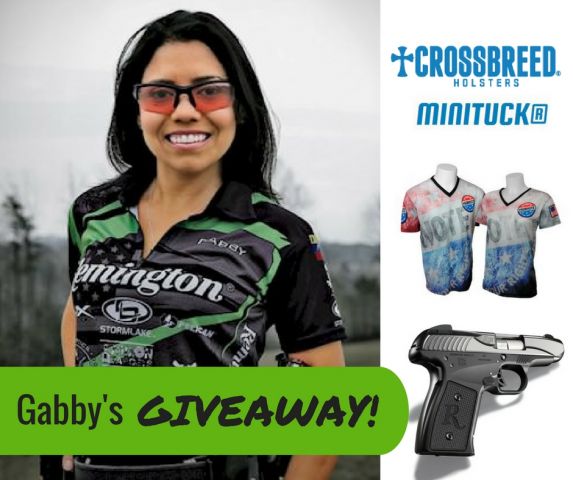 Crossbreed MiniTuck Holster: Designed exclusively and patented by CrossBreed® Holsters, the MiniTuck® is hand molded to fit each specific firearm listed. It features a premium leather backing with a molded and mounted kydex pocket and includes a "combat cut" standard on each holster. Versatile for carry options, the MiniTuck® may be worn comfortably with or without your shirt tucked in – based on your personal carry style. The SnapLok powder coated steel belt clips are modular, enabling you to adjust cant AND ride height. Three different leather selections and additional clip choices allow each individual to choose the combination of options that they prefer for their personalized, handcrafted holster. ($67.75)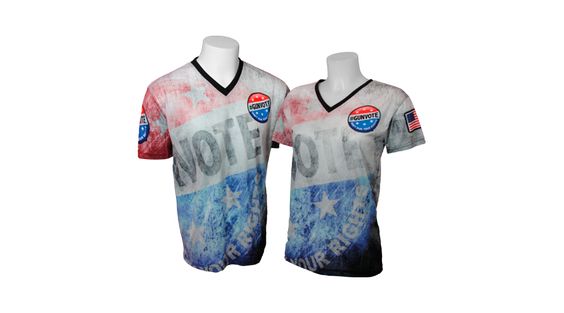 #GunVote Shooting Shirt: As part of the #GunVote campaign, the National Shooting Sports Foundation has designed a special #GunVote performance jersey.
Show your support for the Second Amendment and make a statement with your very own custom professional #GUNVOTE performance shooting jersey. These performance jerseys are what the pros wear and will keep you feeling cool and comfortable. They are proudly made in the USA using TechwearUSA's proprietary high performance, lightweight, moisture-wicking Techstatic fabric.
The National Shooting Sports Foundation (NSSF) and TechwearUSA have partnered to create this unique jersey to raise awareness for NSSF's #GUNVOTE voter registration and education initiative. A portion of every purchase goes directly to the #GUNVOTE voter education initiative.
These shirts can be ordered directly from TECHWEAR USA, and come in unisex and ladies sizes. ($59)
The giveaway begins at 5 p.m. CDT on Mon., Aug. 15, and ends at 5 p.m. CDT on Mon., Aug. 22. There will be one winner, who must be eligible to own a handgun in the state he or she lives, and also, must be at least 21 years old. Winner must reside in USA.
About Barbara Baird

Publisher/Editor Barbara Baird is a freelance writer in hunting, shooting and outdoor markets. Her bylines are found at several top hunting and shooting publications. She also is a travel writer, and you can follow her at https://www.ozarkian.com. View all posts by Barbara Baird →
The Conversation