Gift Giving: How to Buy a Holster for Someone Else
I recently heard someone remark that "it's too personal" to choose a holster for someone else, and while it may seem like a daunting process, it can be done – if you know what that person wants. I've designed a checklist for you so that you can discover what the person who needs a new holster wants. So, here's how to buy a holster for someone else.
Sponsored by CrossBreed Holsters
Ask these questions:
Would you wear a holster?
Are you wearing one now? If so, what's the brand and why do you like it?
What would you like to change about the one you're wearing?
How do you want to carry a firearm in a holster? Answers will more than likely be from one of these models: Inside-the-waistband (IWB), outside-the-waistband (OWB), pocket, back, ankle.
Are you willing to practice drawing and firing from a holster?
My go-to line for personal carry holsters comes from Crossbreed Holsters. Before Crossbreed became a partner at The WON, I purchased, trained with, and relied upon its holsters. That's one of the main reasons it is a partner here, as with our other partners, because our team and I believe in the products and what they promise.
So, with that caveat in place, these are the holsters that – after you've answered the questions above – I recommend. In fact, I trust my life with these products.
Crossbreed Holsters can be ordered in various leather configurations, including black cowhide, the Founder's and horsehide. See this article for descriptions of the variations in leather.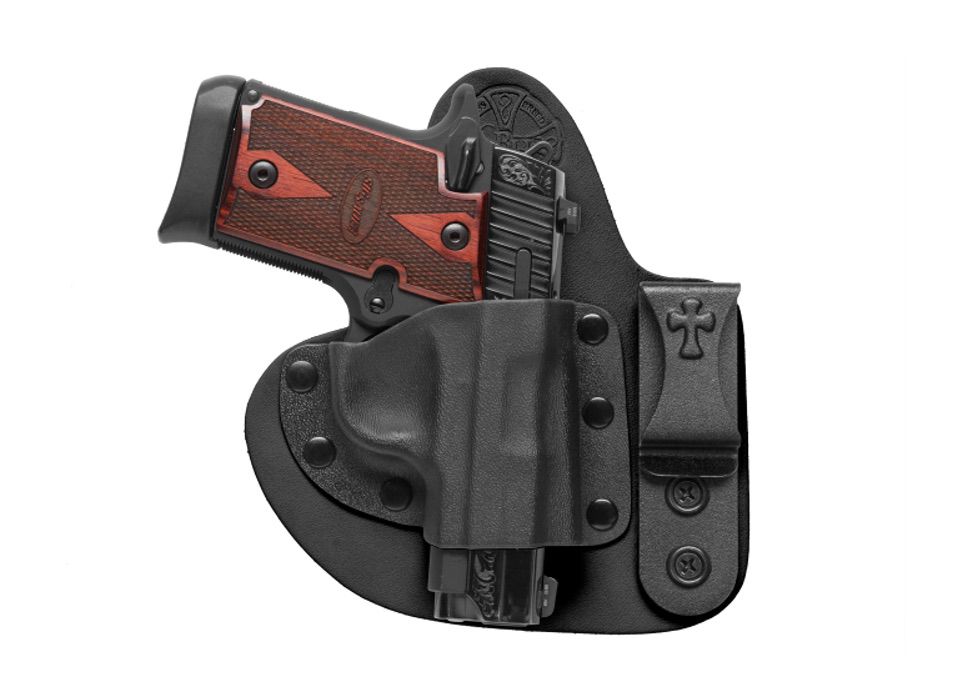 IWB (Appendix) Holster
The appendix holster is one of the most popular IWB methods for concealed carry of a firearm, especially with women. Crossbreed designed a special appendix holster that women will appreciate because of its softer leather and smoother corners. It's intended to be used with smaller firearms. This holster does not have a cant to it, so it's easy to fit it right in the front, and it comes with a hand-molded gun pocket for a perfect fit. It can also be worn cross-body. I carry a Smith & Wesson 642 in this holster.
MSRP: From $59.50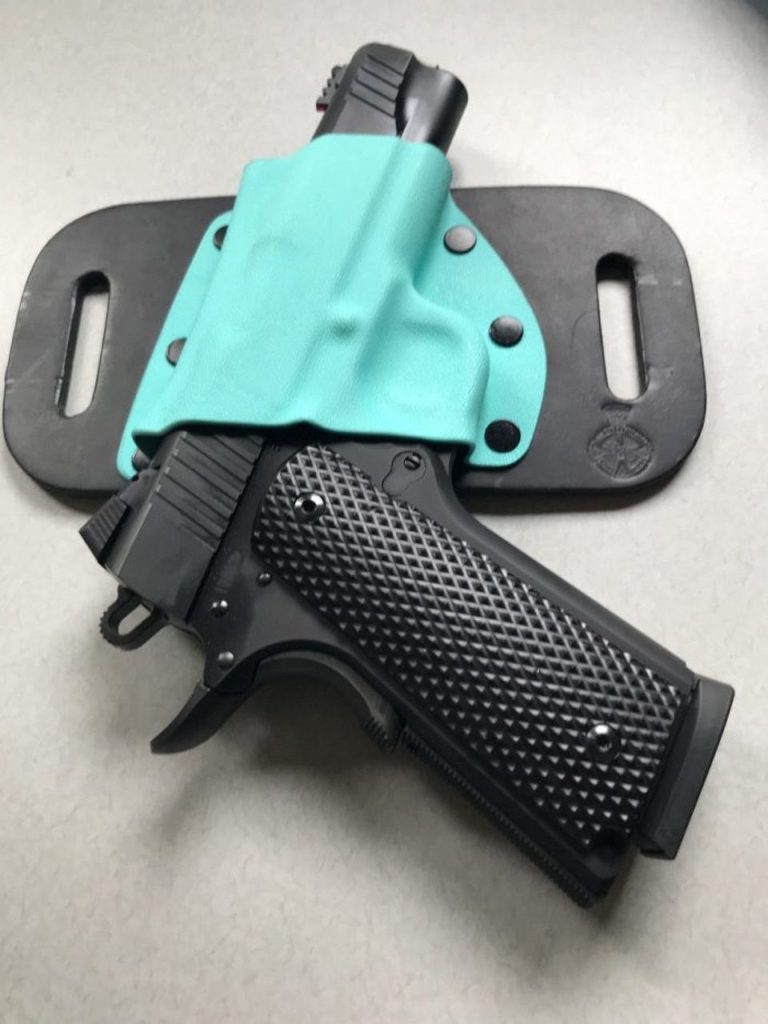 OWB Holster
I recently started carrying a Remington R1 Ultralight Enhanced Commander 1911 in a holster, especially in cold weather. I ordered a Crossbreed Snapslide Holster and have been wearing it for almost a year. The SnapSlide is an OWB holster designed to keep your firearm close to your body. This belt slide-style holster has belt slots that measure 1.75 inches and works best with a 1.5- or 1.25-inch belt. The design holds your firearm high and tight, just behind your strong side hip, and lays flat against you for concealment under a loose shirt. Available in Black Cowhide, Founder's Leather, Natural Tan Horsehide, and Designer Series color Kydex. Other options include a Sweat Guard or Sweat Guard with Combat Cut.. As with all of Crossbreed's hybrid holsters, the SnapSlide comes with a two week try it free guaranty and a lifetime warranty.
MSRP: From $49.95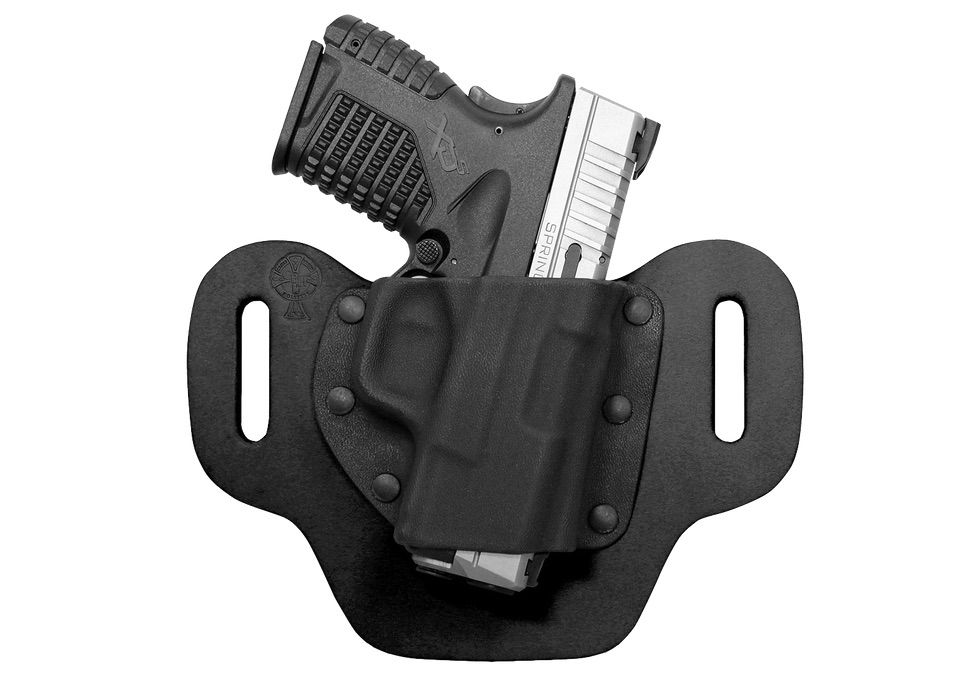 Another option from Crossbreed that firearms instructor Stacy Bright prefers, is the Founder's Series DropSlide OWB holster. She also holsters a 1911, a Ruger SR1911 Commander, in it. This holster is a marriage of the original Snapslide and the popular SuperSlide. The DropSlide is designed with 1-¾-inch belt slots that work with either 1-¼-inch or a 1-1/2-inch belt. I especially like the way Crossbreed designed this one, with a generous leather backer that allows for a full grip on your gun, and another generous leather portion at the lower end, the muzzle end, so that the gun doesn't rub against your clothing or body.
MSRP: From $51.95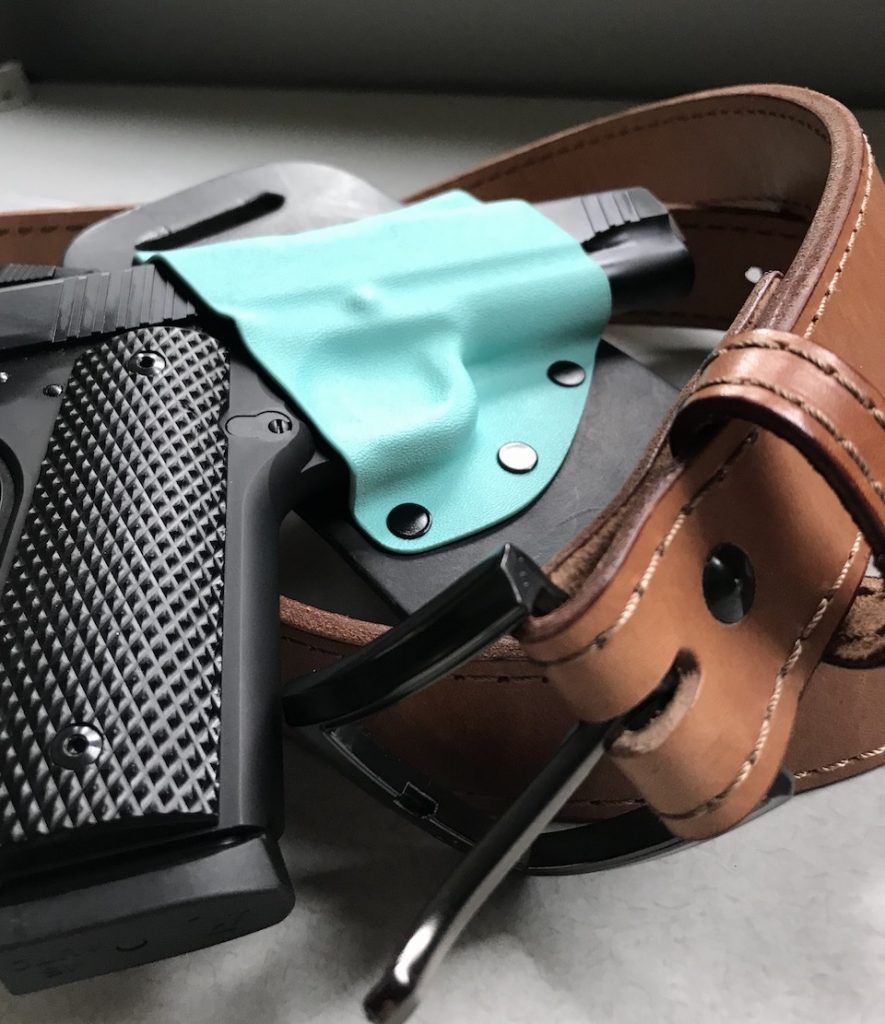 Don't forget a belt
As with its holster construction, Crossbreed doesn't skimp on gun belts to complement a gun and holster set-up. I visited its factory last year, and saw the attention paid to fashioning functional and comfortable gun belts out of great leather. Crossbreed's gun belts come in several leather choices, belt buckle choices and designs — from Western to Classic.
MSRP: From $47.60.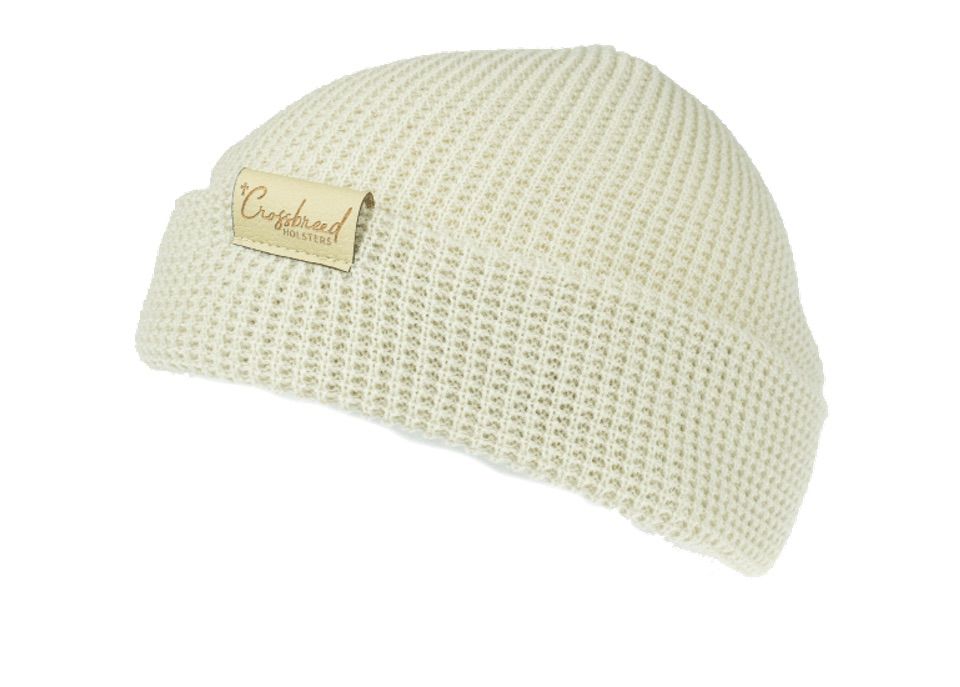 Not ready to buy a holster?
If you're still not comfortable with buying a holster from Crossbreed, even though they come with a "Two Week, Try it Free Guarantee" and a lifetime warranty, you might want to opt for a gift certificate. If you do that, throw in a cool ball cap, beanie or tee to go with the holster and show the world that you "carry the cross." Order early, as most orders will take 7 to 10 days from the date of the order, unless otherwise noted.
About Barbara Baird

Publisher/Editor Barbara Baird is a freelance writer in hunting, shooting and outdoor markets. Her bylines are found at several top hunting and shooting publications. She also is a travel writer, and you can follow her at https://www.ozarkian.com. View all posts by Barbara Baird →