Top 9 Concealed Carry Purse Styles You Should Own
Recently I read an online article from a well-known designer purse company listing the top handbags every women should own. Since I carry concealed, I decided to peruse GTM's website to find out if the styles listed in the article also come in concealed carry purse options. Imagine my surprise to find out that GTM carries several types fitting the various categories. See for yourself in my listing below of the top CCW purse styles you should own.
Sponsored by GTM Original
Concealed Carry Purse Styles
The Tote
There's nothing like a roomy tote to carry everything I might need for an entire day's adventure. The GTM-53 Town Tote in 3-D American Debossed Croco Pattern Cowhide fits the bill. An inside-zippered pocket is perfect to keep small items from getting lost, while 2 open pockets offer easy access to eyeglasses, a flashlight or car keys.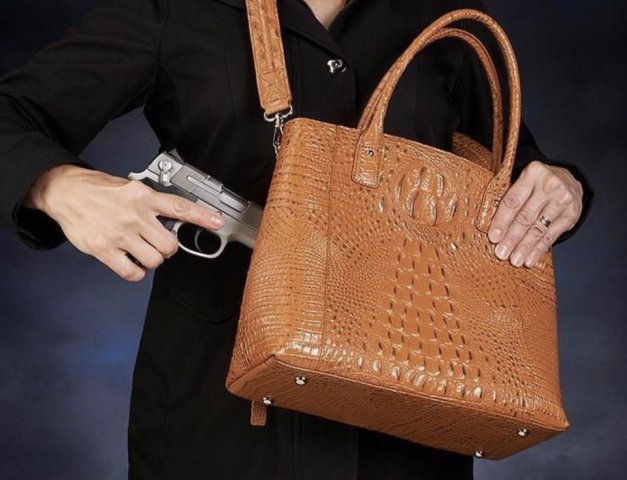 Price: $240.95
The Crossbody CCW Purse
A crossbody bag gets it name from a long strap that can be worn across the body – keeping hands free. (Note: Most GTM concealed carry purses come with an adjustable strap and side connections on its bags for crossbody carry.) It's also the perfect size for just the necessities. GTM offers numerous crossbody purses; however, one of my favorites is the GTM-15 Crossbody Organizer. When I want a smaller purse for a quick trip to the store or to match an outfit I am wearing the GTM-15 is my go-to. Available in 7 different colors, there's one for every season and every person's style.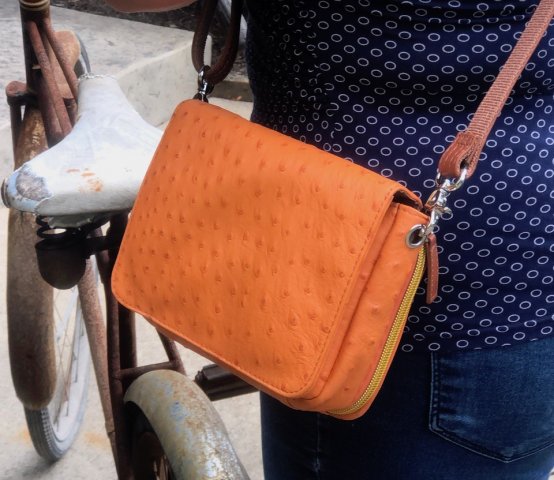 Price: $99.95 to $140.95.
The Clutch
Often used for special occasions, a clutch usually holds just what is needed for an evening out. One of GTM's most popular concealed carry purses, the GTM-22 does just that, but with a removable strap for crossbody carry. It is available in 3 colors: Tooled American cowhide, black quilted and distressed buffalo leather.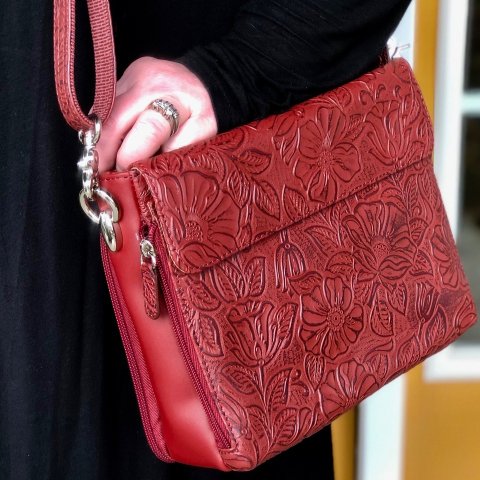 Price: $95.95 to $149.95
The Messenger or Laptop Bag
When I need to bring my computer along or files for a meeting, nothing looks more professional than a briefcase. Although it's called a Men's Concealed Carry Briefcase, the GTM-155 is for any professional, especially women.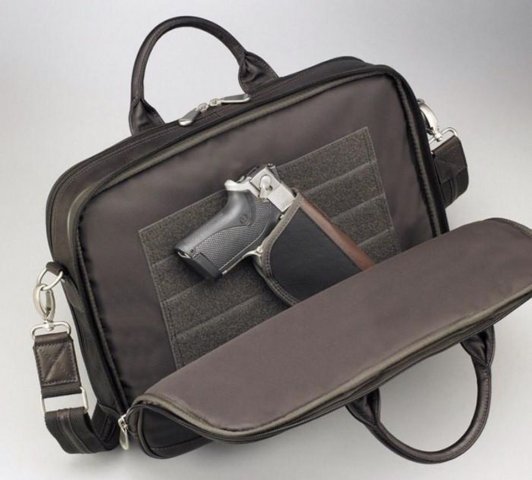 Price: $190.95
The Backpack
Whether it's being used for travel, school or work, a backpack offers a complete hands-free option. GTM's Sling Backpack allows the user to easily swing the backpack from back to front in seconds, allowing for a quick draw. The GTM-108 is available in black and distressed buffalo leather.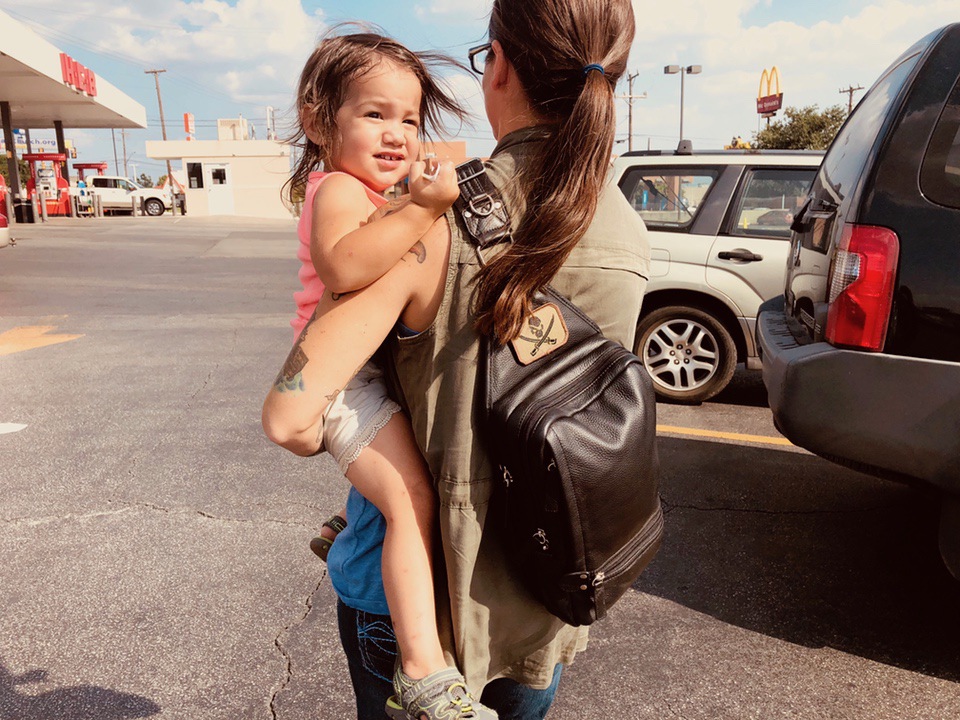 Price: $149.95 to $169.95
The Hobo Bag
A classic for day or night, the crescent shaped, slouchy hobo bag gets its name because of shape, which resembles a bundle on a stick that hobos carried over their shoulders in cartoons. The GTM-70 Concealed Carry Basic Hobo Handbag comes in 5 colors: zebra, brown, black, red and tan.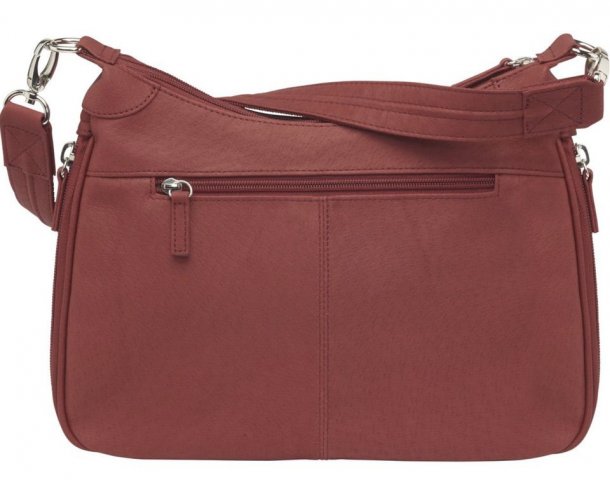 Price: $85.95
The Duffle or Weekender Bag
For a trip to the gym or for a weekend get-away, a bag large enough to accommodate numerous items is a necessity. The GTM/CZY-03 CCW Leather Duffel is both attractive and durable. The top opens wide for easy packing. Plus, for smaller items that you don't want to get buried inside, there are full length zippered, outside pockets on both the front and back of the of the bag.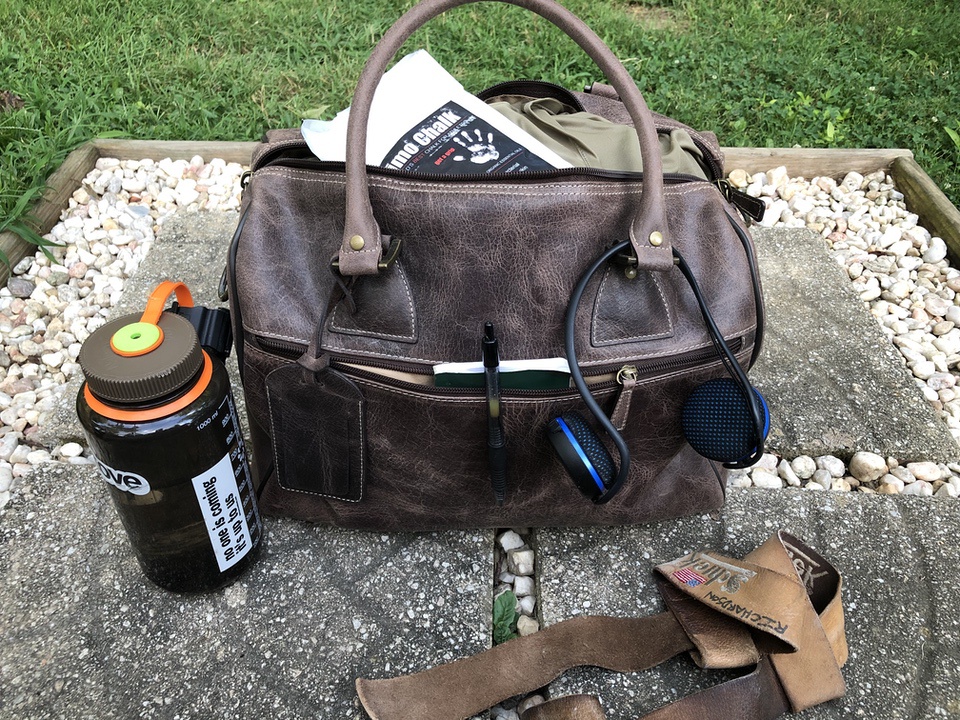 Cost: $285.95
The Fanny Pack
Yes, the fanny pack is back! Here's a bag-on-a-belt that keeps everything right at your fingertips. When you want to go completely hands-free, the TWAW/GTM-06 Leather Waist Pack is the answer. It's available in 4 colors: brown, gun metal, purple and black.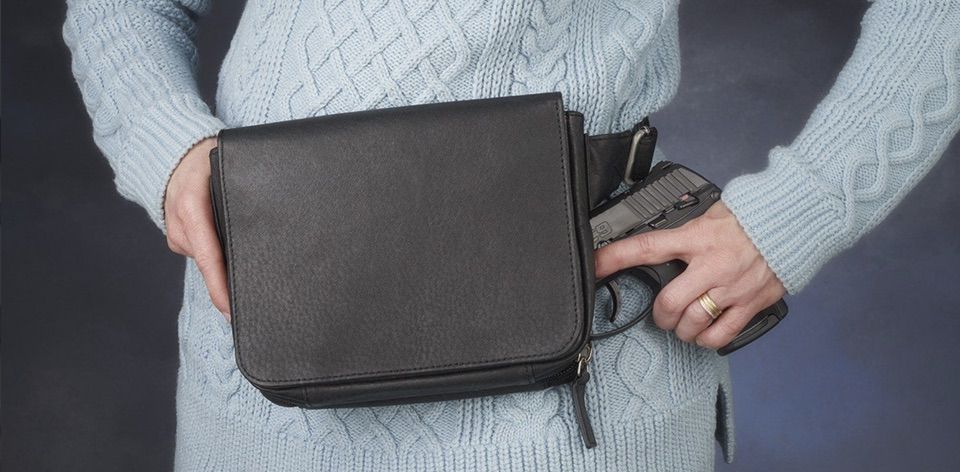 Cost: $95.95
The Bucket Bag
The bucket bag is just what a sounds like – a bag in the shape of a bucket. Its design features a round oval bottom and an open top. The GTM-19 Bucket Tote is just that and, its black leather complements any outfit.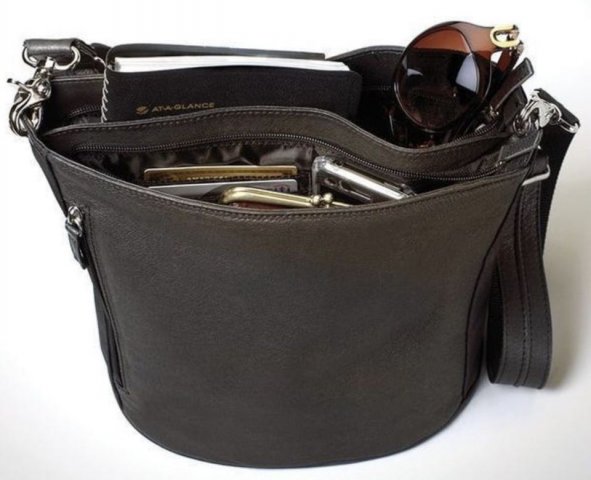 Cost: $116.95
So, there you have it. If you practice your Second Amendment rights and want to be a well-rounded purse fashionista, look no further than GTM. They have all the concealed carry purse styles you should own.
About Michelle Cerino

Michelle Cerino, aka Princess Gunslinger, entered the firearms industry in 2011 when Cerino Training Group was established. She immediately began competing in both 3-Gun and NRA Action Pistol, becoming a sponsored shooter. Michelle is currently a columnist and Managing Editor of Women's Outdoor News, as well as owner of Pervenio LLC. She also manages social media for Vera Koo and GTM Original. Michelle encourages others to step out of the comforts of home and explore. View all posts by Michelle Cerino →