TaurusTX 22 with AAC HALCYON
It's a good "day in the office" when a gun writer gets to spend it on the range with other gun writers and great gear. It's an even better day when that gear (aka, guns) includes Taurus, Rock River Arms and Benelli firearms paired with suppressors from the Advanced Armament Company, aka AAC, ammo from Fiocchi and optics from Aimpoint. Recently, I spent such a day on a range outside of Huntsville, Alabama, at an event called "HUSH." Imagine my surprise, when out of all the guns available to suppress, I saw a TaurusTX 22, paired with the AAC HALCYON, and with plenty of Fiocchi 22LR ammo alongside. What a dream come true.
Sponsored by Taurus
Why, you may ask? I reviewed the TX 22 last year. After that review, we shot it in our version of a hillbilly three-gun pumpkin shoot. I have fond memories of shooting this gun, plinking with it and doing some target practice, too. So, it was good to see it again on the bench in this configuration.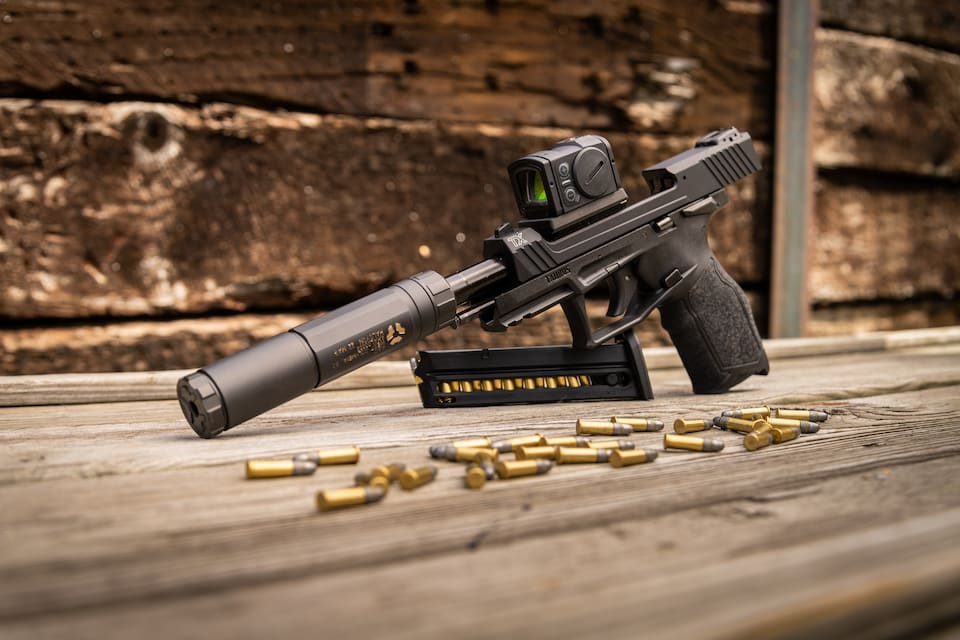 According to a Taurus rep, the TX 22 continues to take the firearms world by force with its popularity. It was well received right out of the gate. If you look at all the options available for this gun, you can see why. It comes with varying price points, that range from $348 to $589, depending upon the model. In 2019, the TaurusTX 22 won Guns & Ammo magazine's "Handgun of the Year" award.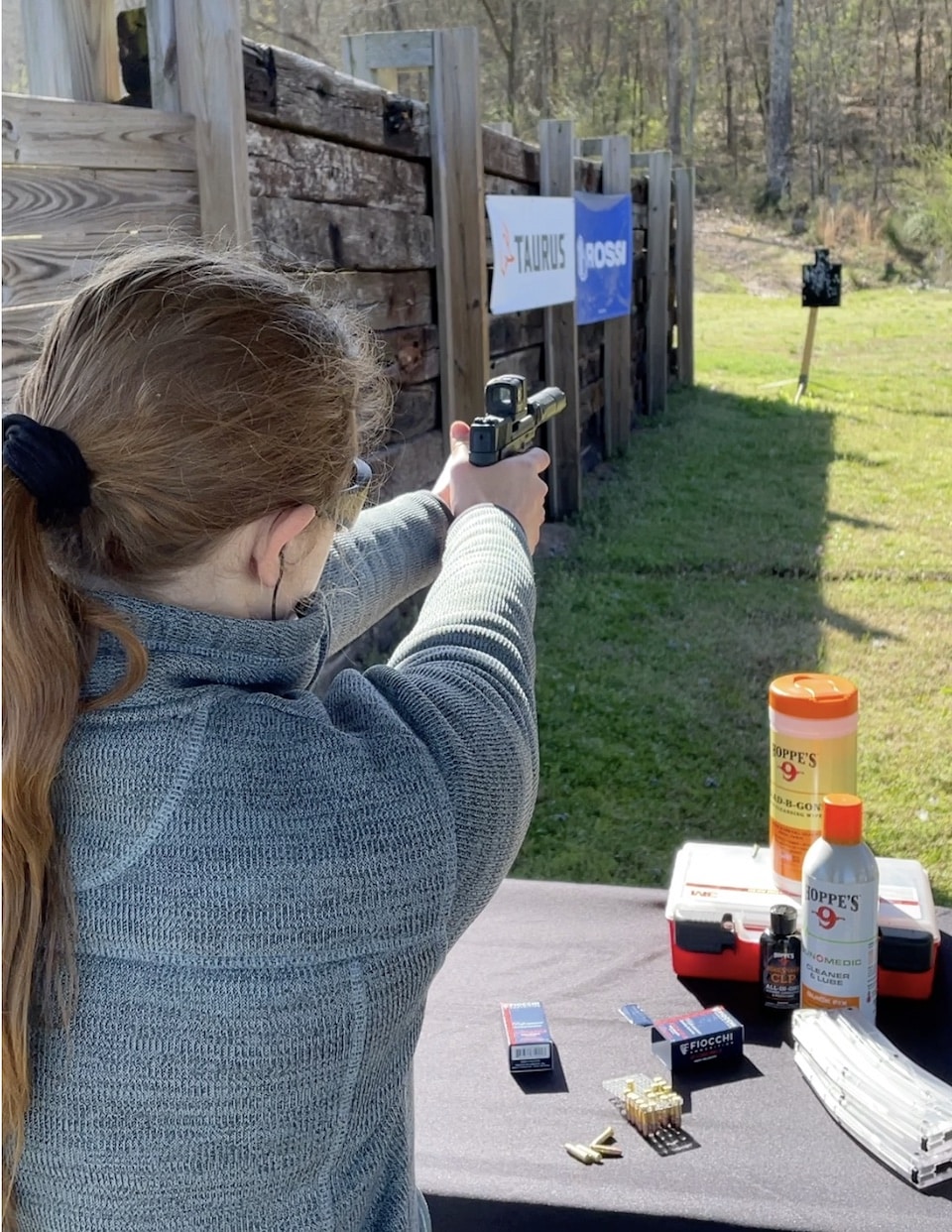 Another item that won't break the bank is the Advanced Armament Company (AAC) suppressor for rimfire, the HALCYON. Made locally in Huntsville, Alabama, this new silencer weighs only 6.1 ounces (full) and 4.5 ounces (compact). It comes in a one-inch diameter, and measures 5.8 inches long (full) and 3.41 inches (compact) Made of 17-4PHT6, Titanium, it will reduce the noise level by 42dB, with a noise level of 115dB. It comes in a good-looking CeraKote finish. It also comes with interchangeable rear-end cap threads, so it's modular, and you can disassemble it without tools. Retail price is $449.95.
I'm always a sucker for names, and so I looked up the meaning of the word "halcyon." When used as a noun, it means a bird – identified with a kingfisher — that can calm winds and waves while nesting on the sea during the winter solstice. As an adjective, Merriam-Webster continues its description as "characterized by happiness, great success, and prosperity." It's used as a reference, in terms of the "golden age" of days gone by. There's a lot to be said about the history of this company, its relaunch after the bankruptcy of its parent company, Remington, and what it's doing today. It all ties in to one sweet rimfire suppressor, and the hopes that it, along with a line of other AAC silencers, will emerge as an industry staple in the future.
Paired with the TaurusTx 22, the combo shot well, and I checked back several times during the day – because several shooters put hundreds of rounds through it – and it still kept feeding and delivering hits downrange.
The TX 22 looks and acts like a target gun, without an elite target gun price. I look forward to seeing it used in more settings in the future.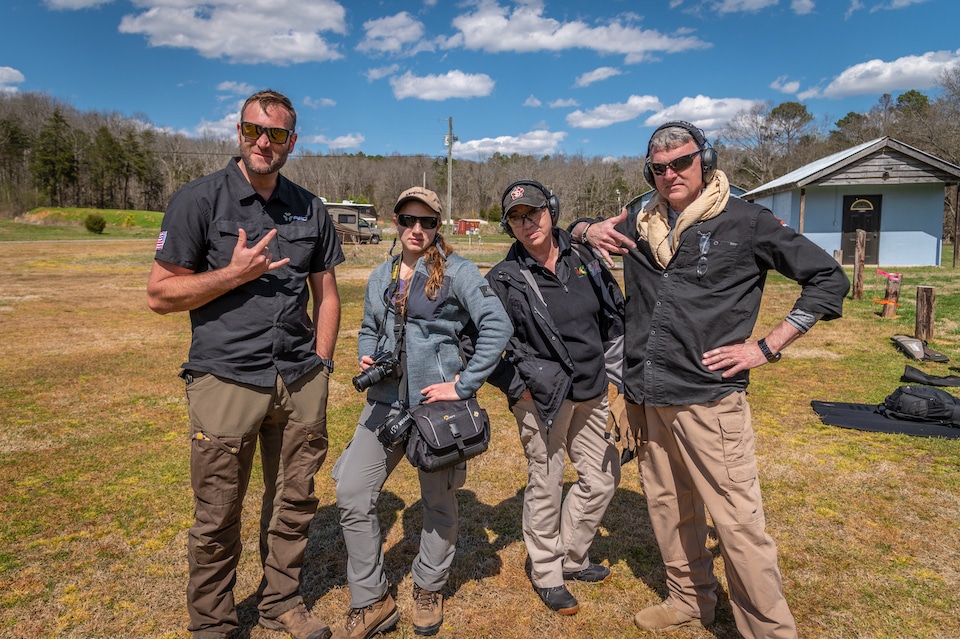 Find an affordable Taurus for your needs.
About Barbara Baird

Publisher/Editor Barbara Baird is a freelance writer in hunting, shooting and outdoor markets. Her bylines are found at several top hunting and shooting publications. She also is a travel writer, and you can follow her at https://www.ozarkian.com. View all posts by Barbara Baird →