DIY: Mod Podge Pumpkin Craft
So, I found this almost-full container of Mod Podge, and I can't let things like this go to waste. We actually used this cool stuff on another pumpkin craft last year, using fake leaves that we got along with a bunch of other fall-decor stuff at an auction. It didn't take long to put together this Mod Podge pumpkin craft.
Materials for Mod Podge Pumpkin Craft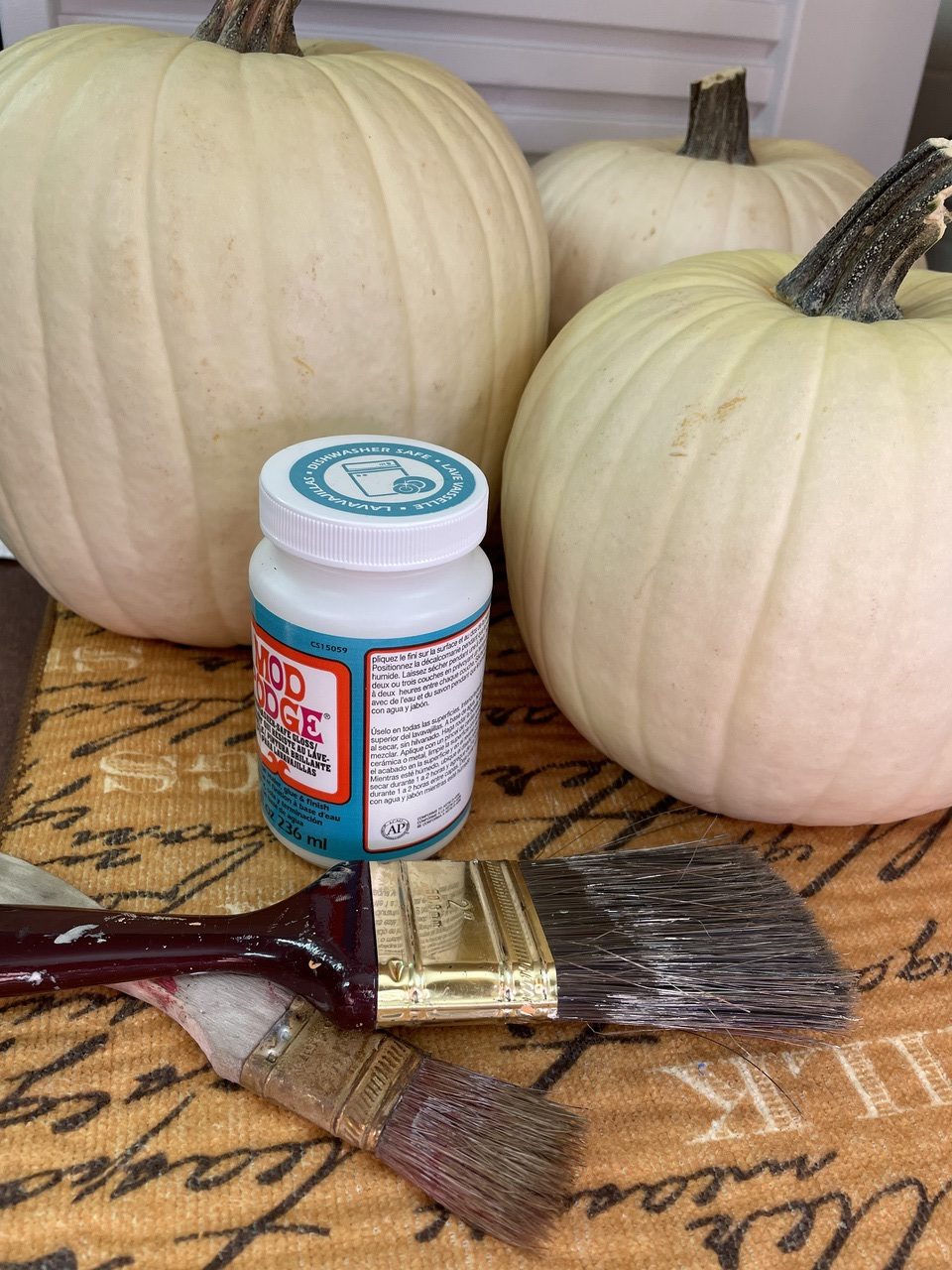 Here's what you'll need to make this craft:
Container of Mod Podge
Pumpkins
Paintbrushes — foam or brush
Bowls for the Mod Podge
Dried leaves or flowers (artificial or real)
Well-ventilated work space
My sister, from Minnesota, came to visit and after we spent a morning over at the Laura Ingalls Wilder Museum, we decided to do a rainy day craft together. (You've probably seen crafts from my sister on this site, since she also has the "crafty gene" from our mom.) I happened to have chosen a few white pumpkins and they made the perfect canvas. I also happened to have dried a bunch of flowers from our kitchen garden in my handy-dandy microwave flower press kit. In addition to all that, I dried leaves from herbs in the garden, and they retained their shapes really well.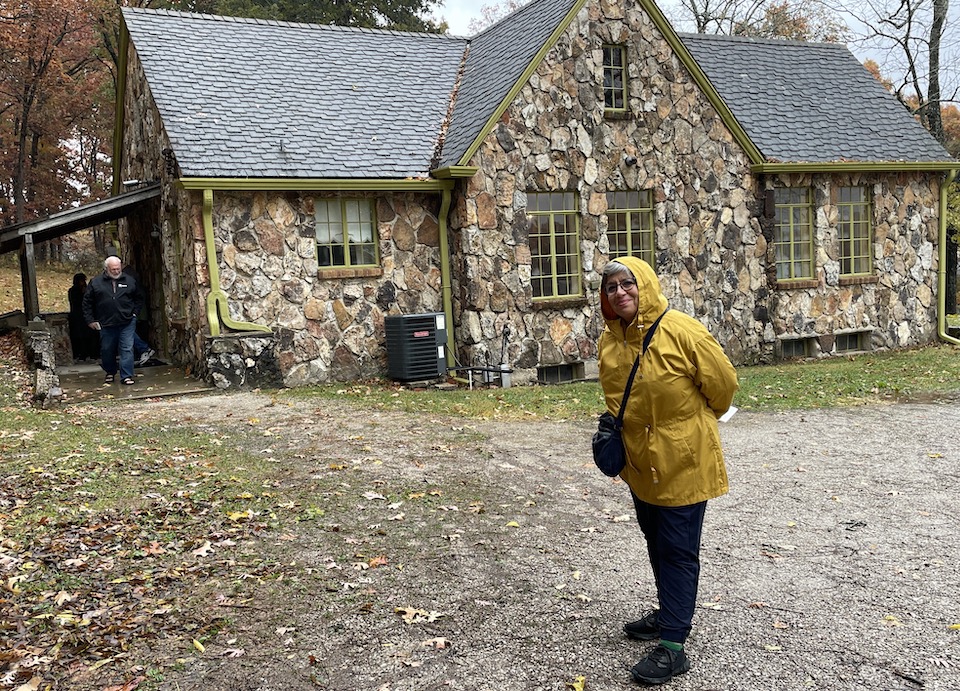 How to Make Mod Podge Pumpkins
Wash and dry the pumpkins. Just use dish soap, nothing chemical or special.
Then, we spread out a birdseed feed sack on a work table in the basement, and commenced to placing pieces of dried foliage and flowers to the pumpkins.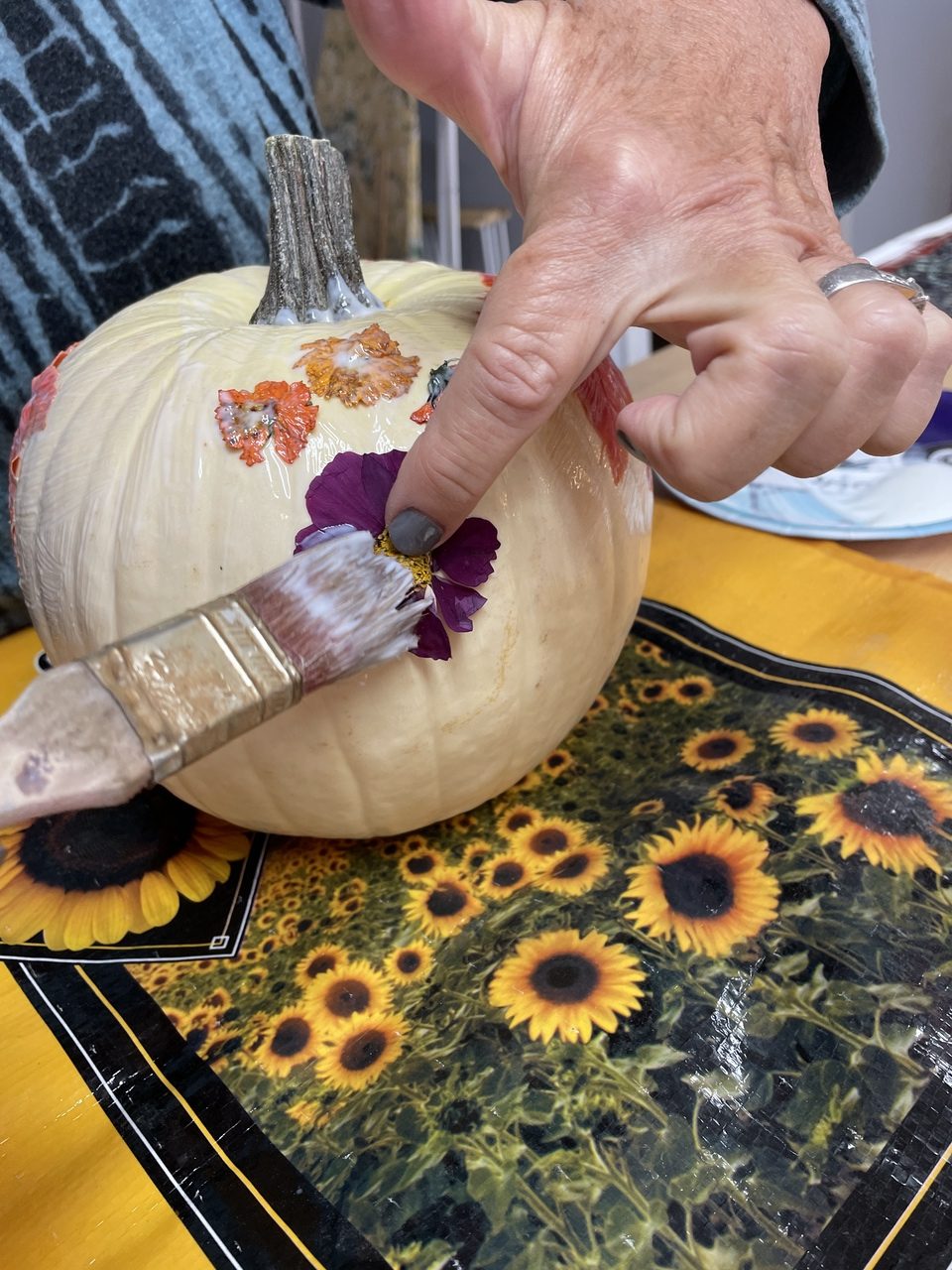 First, apply Mod Podge to the part of the pumpkin where you want to place the piece, then stick it and follow through with a generous, and I mean generous, application of Mod Podge. I went for a splash of dried flowers from top to bottom, running in a diagonal line, and my sister went for a springtime garden look.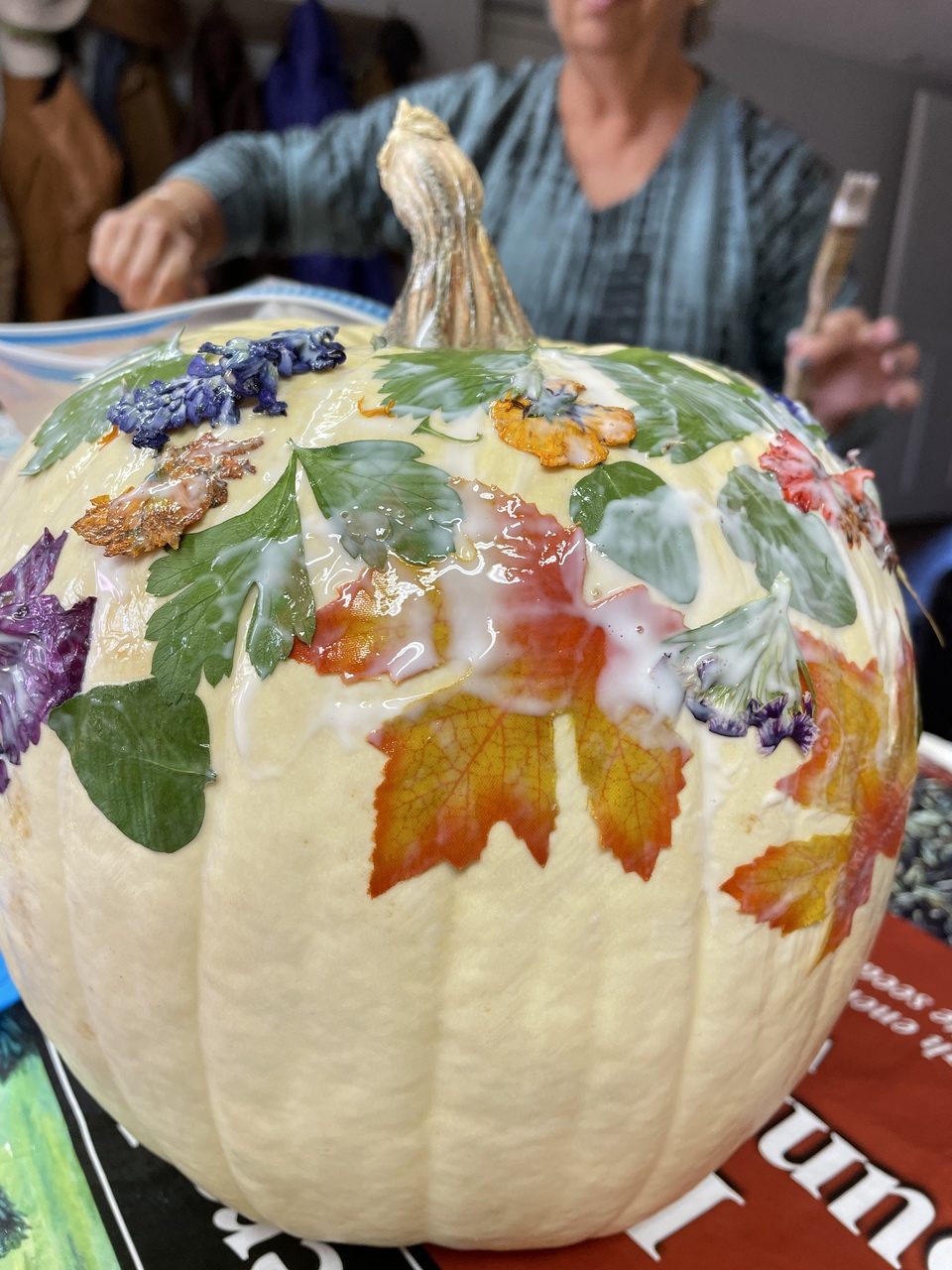 It took about a day to fully dry. I wouldn't put these out in the sun to dry. Just let them work on their own, in their own time, in the environment where you worked — unless that was outdoors, of course. Then, I'd bring them into the garage, at least.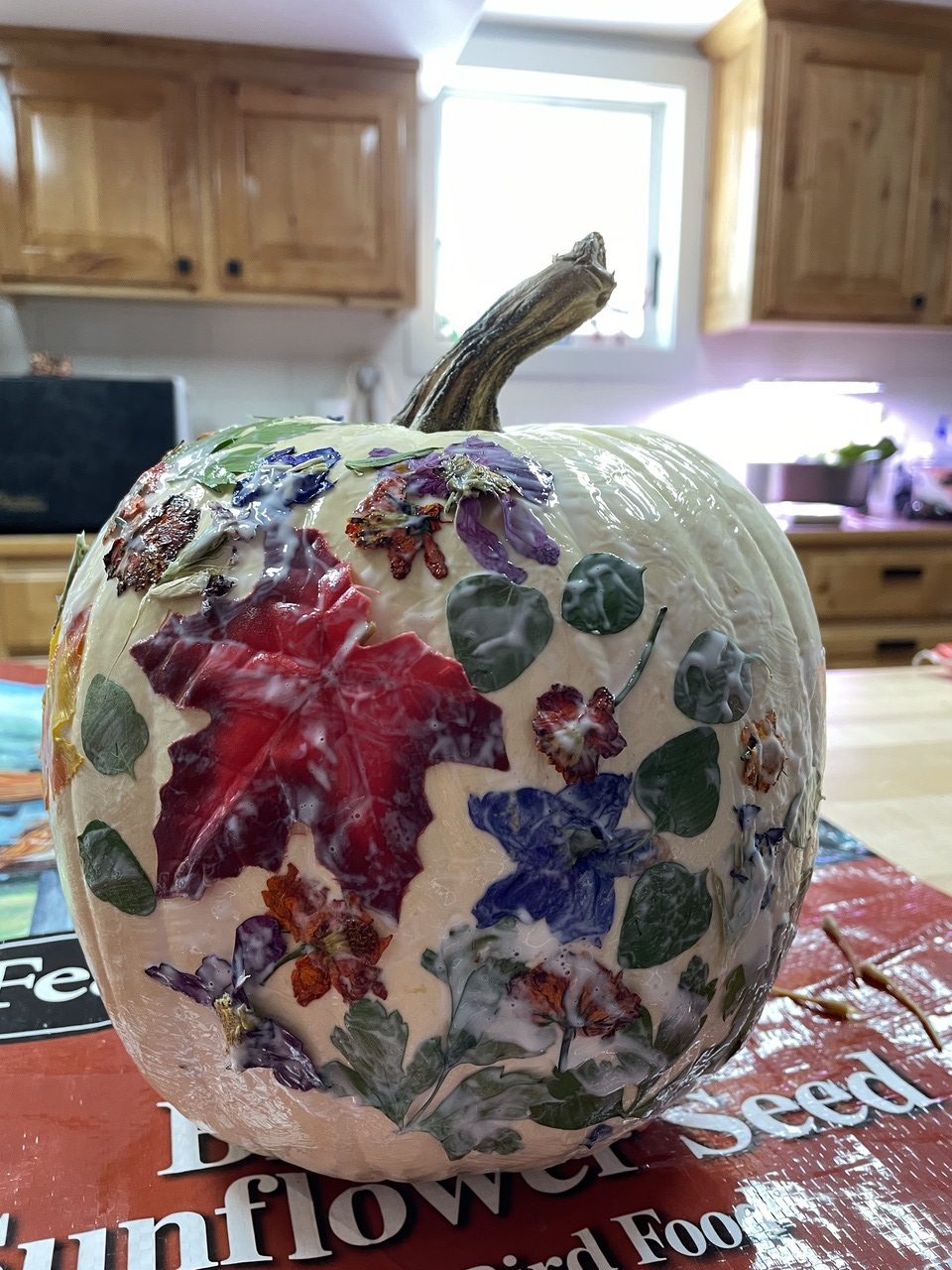 You might decide to incorporate these little beauties into your Thanksgiving decor. I had a few leftover dried fake leaves from this project using Mod Podge, the "DIY Falling Leaf Pumpkins," last year, so I whipped up an extra just-leafy pumpkin.
You could do this craft on funky gourds, or any large vegetable in the squash family.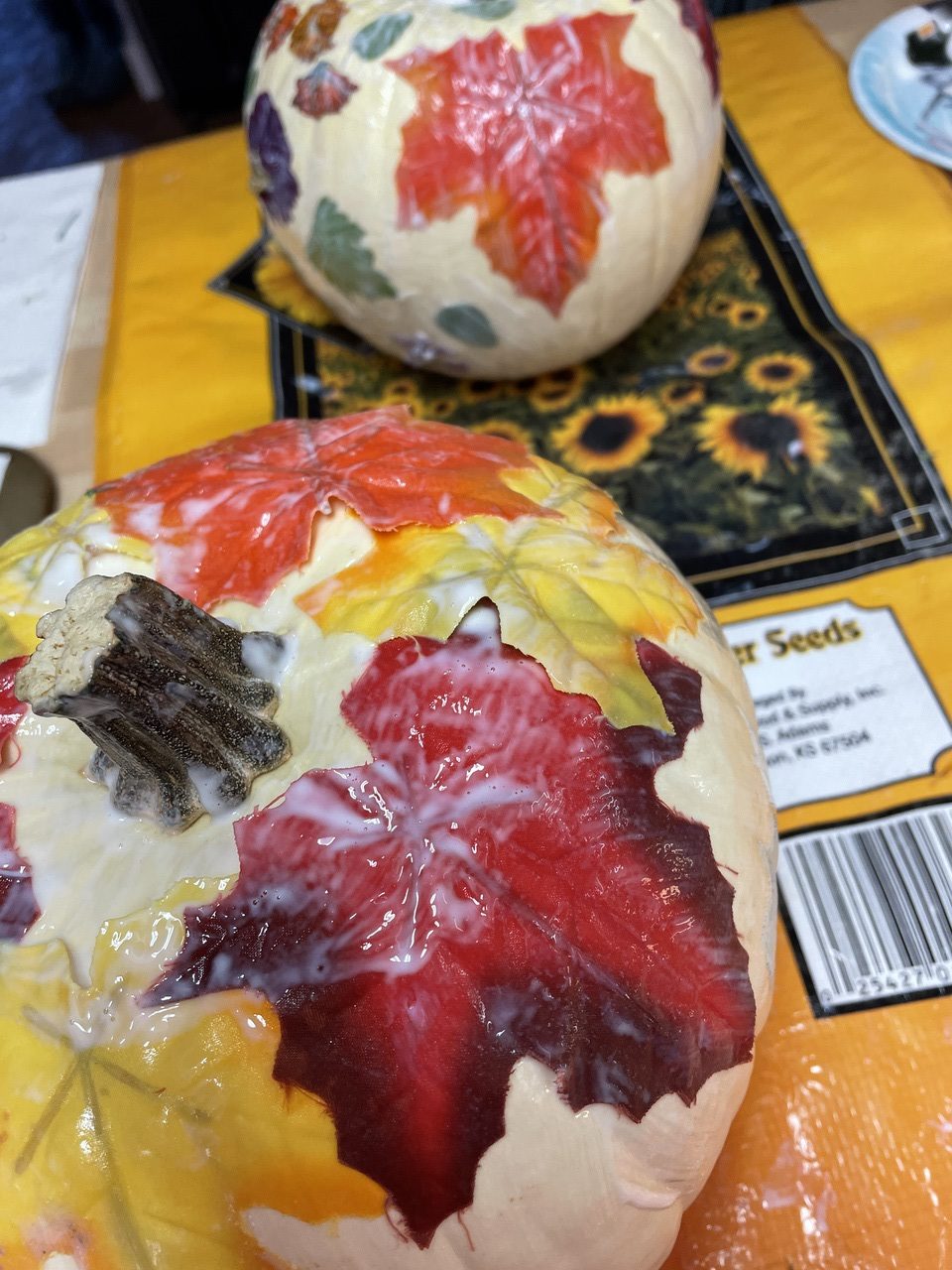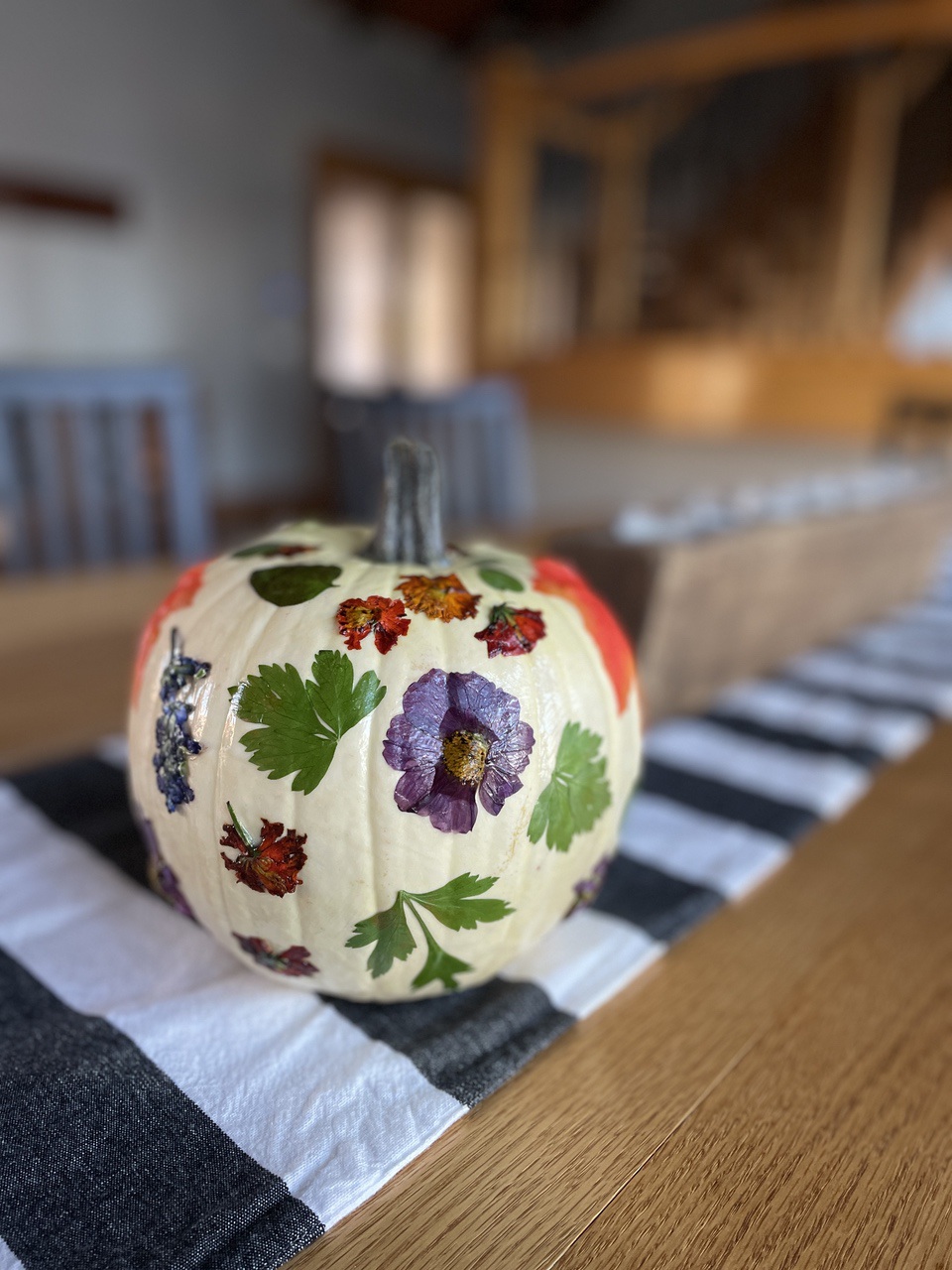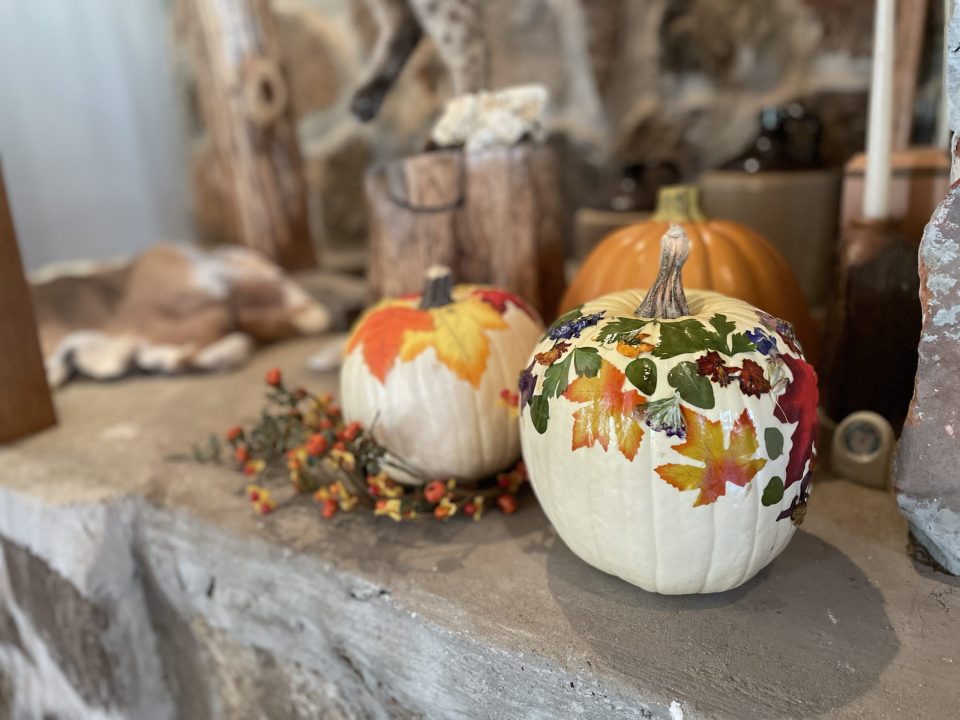 In fact, if you do, please tag us at our social media accounts.
Women's Outdoor News Instagram
About Barbara Baird

Publisher/Editor Barbara Baird is a freelance writer in hunting, shooting and outdoor markets. Her bylines are found at several top hunting and shooting publications. She also is a travel writer, and you can follow her at https://www.ozarkian.com. View all posts by Barbara Baird →