Boone and Crockett Girls Who Hunt: Ella Perkins and the 26-Point Buck
One of the youngest hunters in the group at this year's Boone & Crockett Club Jack Steele Parker "Generation Next" banquet, Ella Perkins stepped up to receive recognition for a non-typical whitetail taken in Cowley County, Kansas, last year. It measured 205-1/8 points, and had 26 points.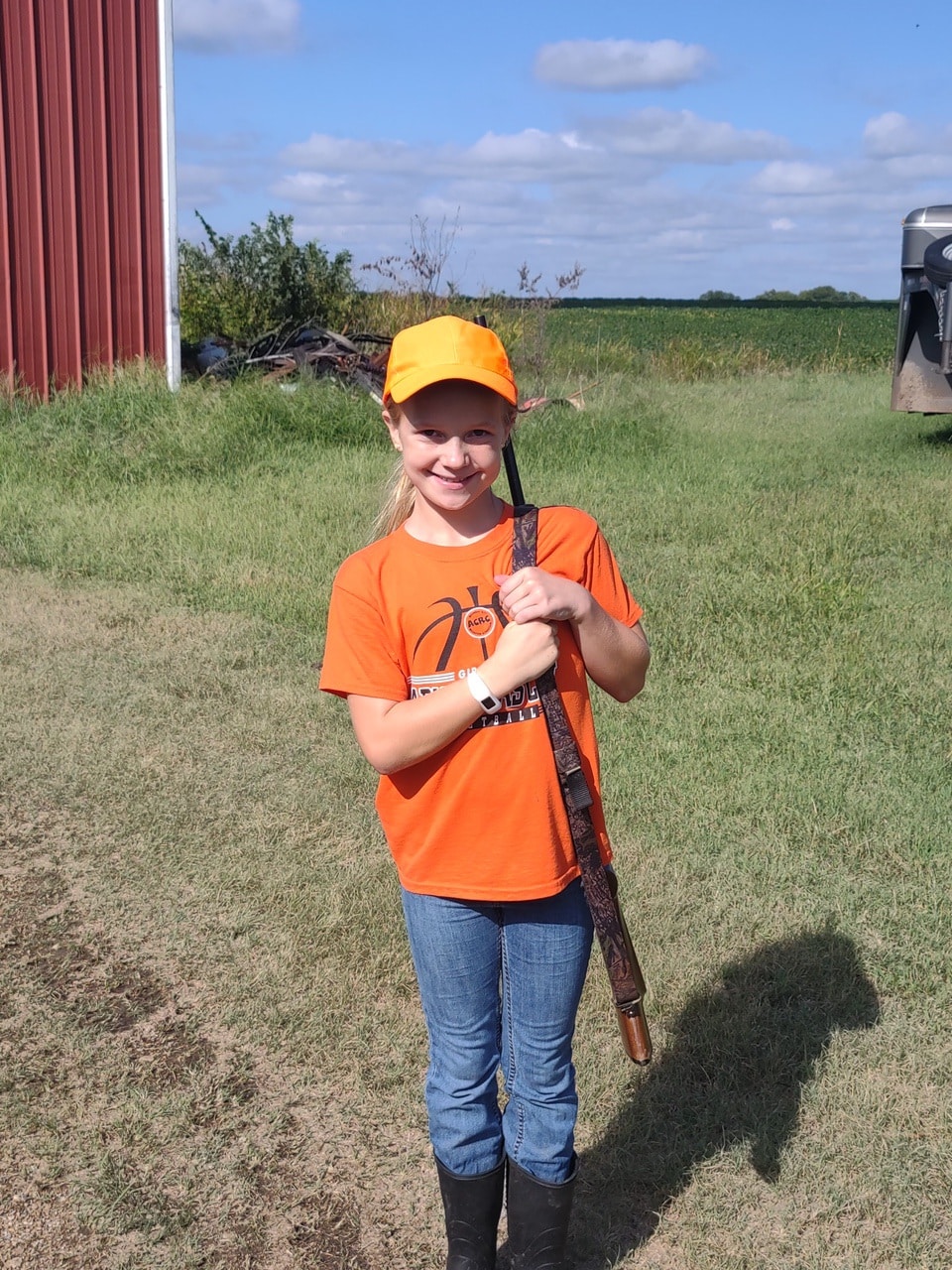 Ella has been out dove hunting and bow hunting (deer), as an observer, with her dad for a few years. On the morning of her rifle hunt, when she would be the hunter, they left early. Her dad had seen this atypical monster buck on camera, and said he got excited about seeing it, and Ella did, too.
Ella's family property encompasses 320 acres and is made of rolling hills. Ella and her dad set up on a ridge and started glassing the area. It became a long day quickly.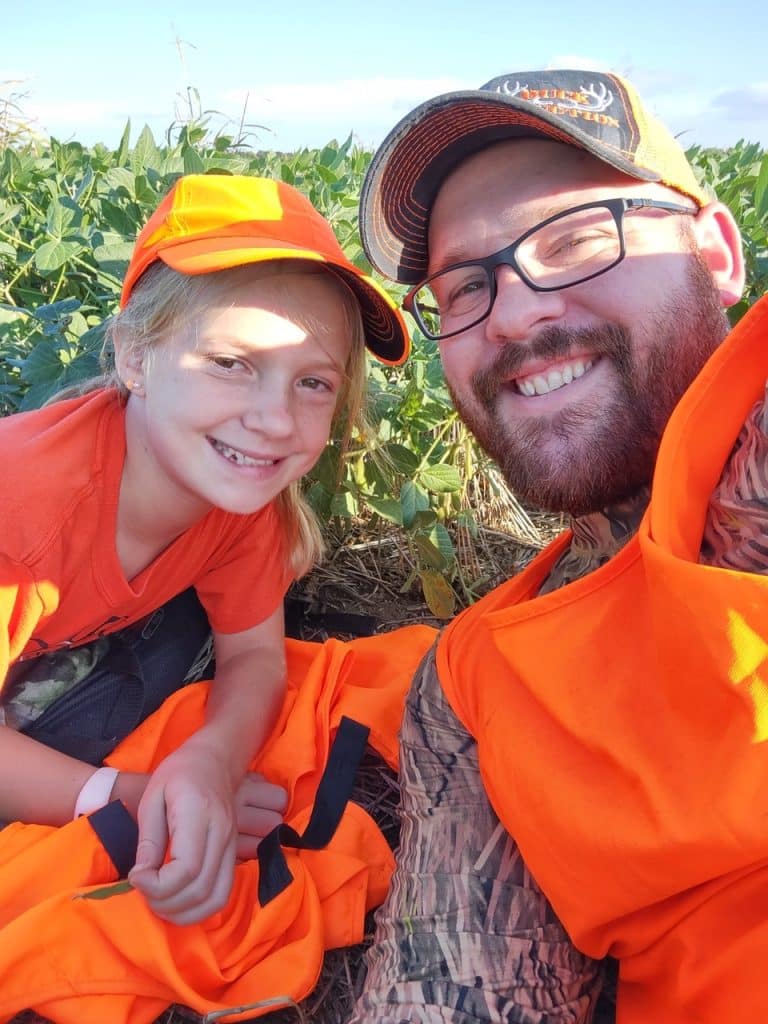 After a long day of hunting, and having already spooked a herd of deer, Ella and her dad headed back to the truck. "Then," he said, "this happened. There he was with tons of does out in a field. We stopped and started glassing. We just dropped all of our gear, took our essentials and booked it. She's carrying her gun and we're cutting through a bean field. That was our coverage."
Ella's dad, Cody Perkins, said, "Here's the scenario. I laid it out to her real quick. It was at 200 yards. I told her what to do – I said, 'You know what to do. Aim a little higher." Ella made a clean 200-yard shot from a .243 Winchester on shooting sticks.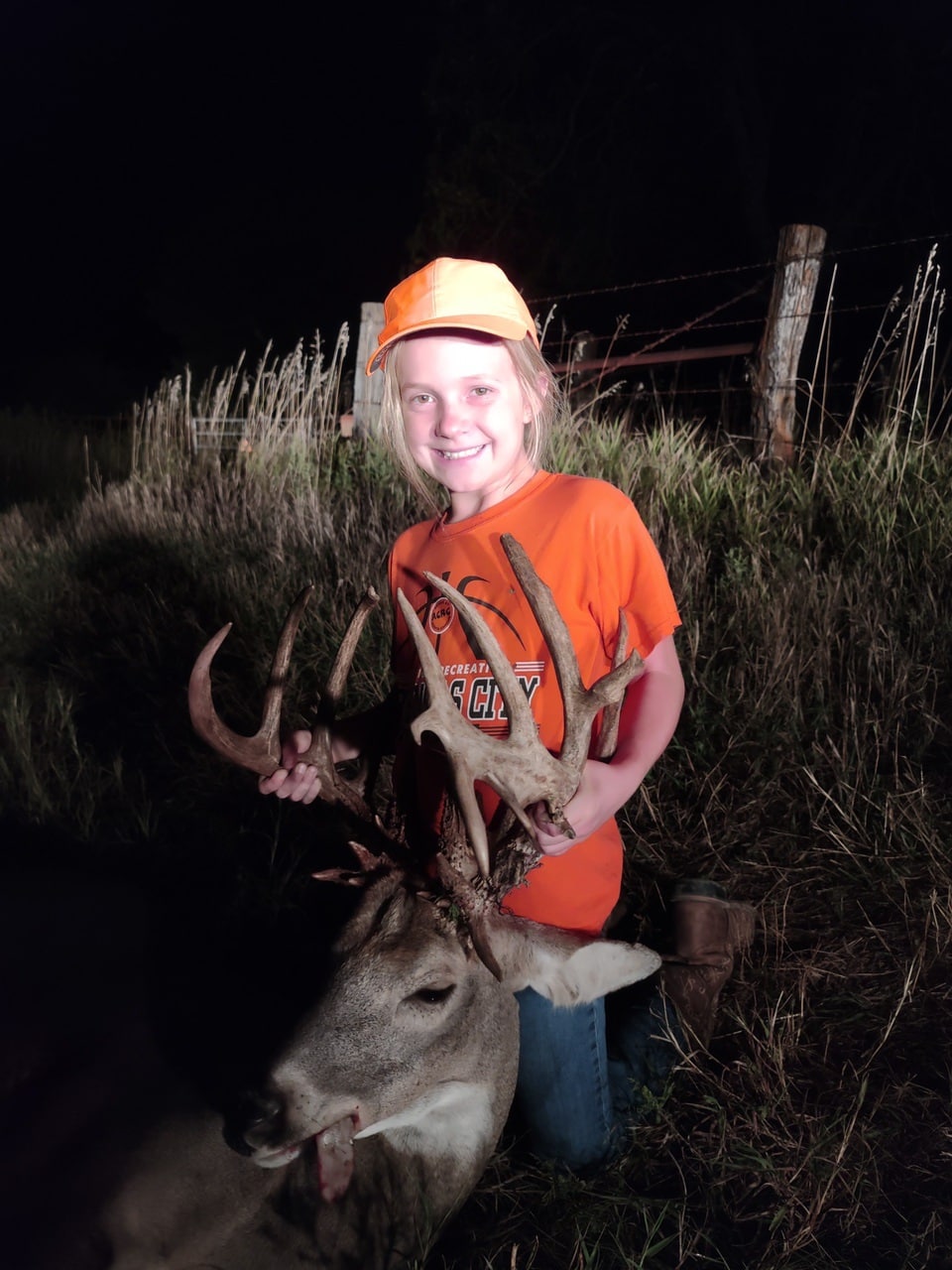 After she shot the deer, she felt nervous that the coyotes would eat him. After she took the shot, her dad jumped and lost sight of the buck. They waited and they searched … and searched. They found a blood trail, but not much of one. He had jumped, hit the ground and rolled up under a cedar tree. They finally found the buck, about 30 yards away from the shot, that night in the dark.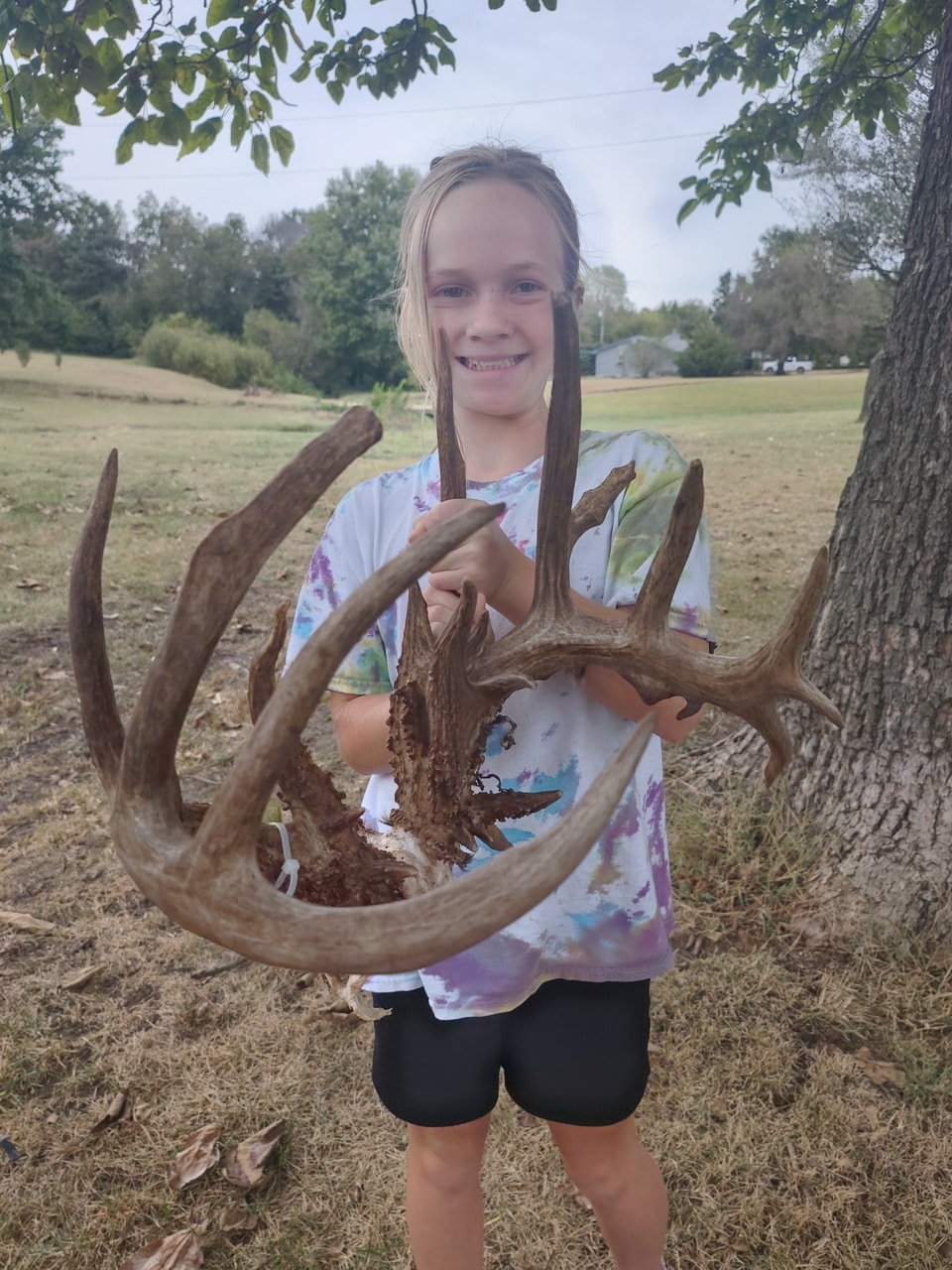 For the measuring process, they went to a former Boone and Crockett measurer. After he measured it, he told them to have it done officially for Boone and Crockett. The next step was going to Aaron Austin, of the Kansas Department of Wildlife and Parks. The rest is in the history books for the Boone and Crockett Club.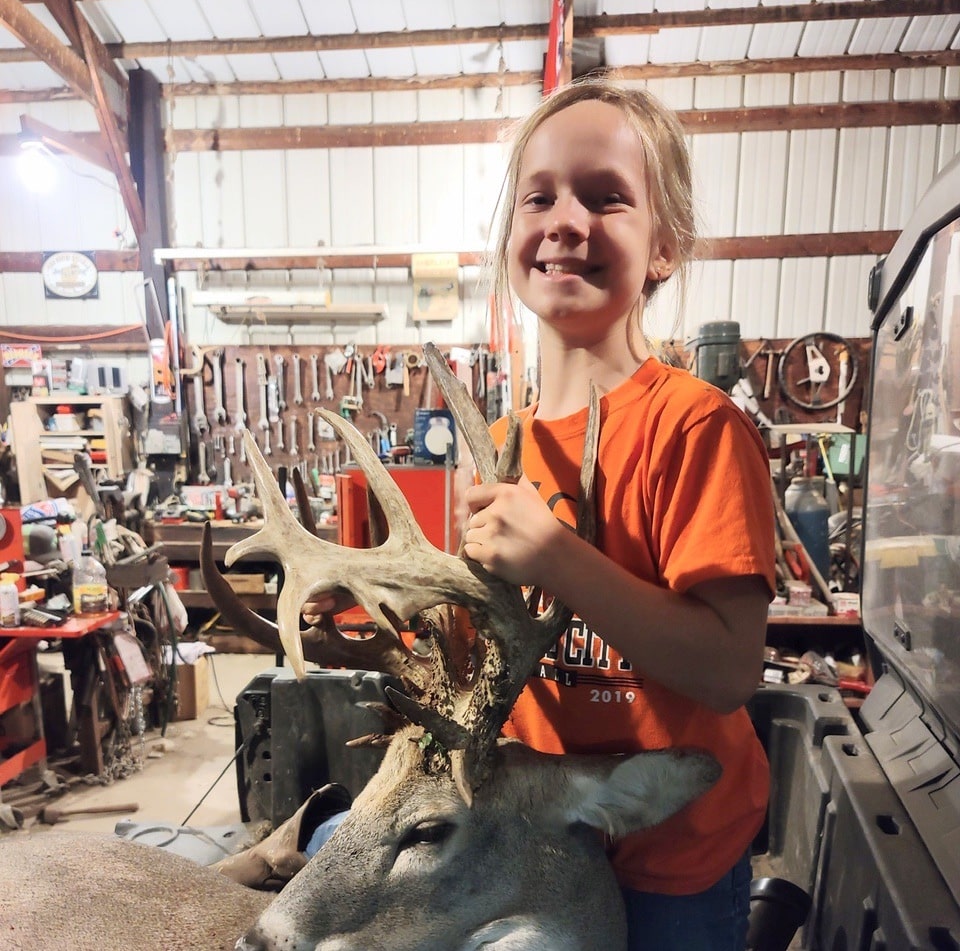 About getting such a big buck, Cody said, "This is something I've always wanted to do … but this is way better than me achieving this experience."
Ella said the deer mount hangs in their living room, right next to the TV. "Right next to my 'little guy,'" joked her dad.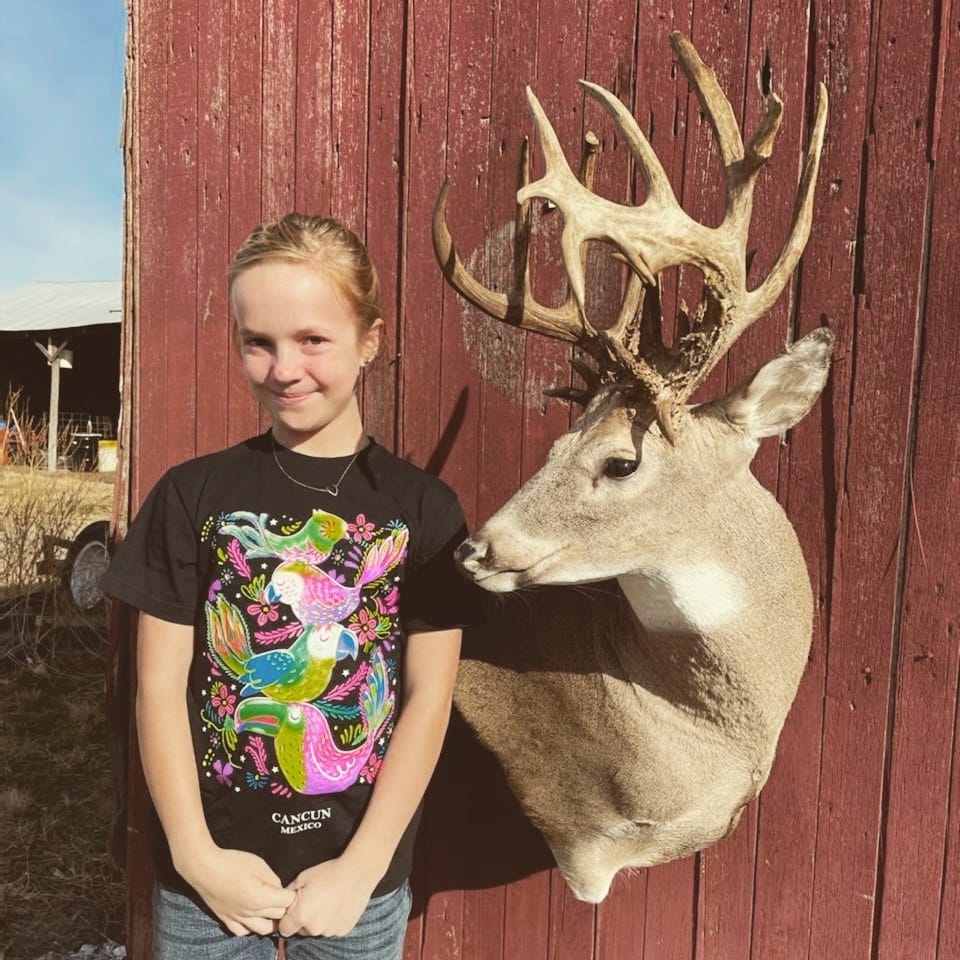 When asked what she likes about hunting, she said, "I like being with my dad."
Read more about the Boone and Crockett Girls Who Hunt.
Morgan Burns and her big Minnesota bear.
Ryleigh Campbell and the Kentucky monster buck.
Jenna Smith and the 'Christmas Cat'
Claire Flood and the Atypical Whitetail
About Barbara Baird

Publisher/Editor Barbara Baird is a freelance writer in hunting, shooting and outdoor markets. Her bylines are found at several top hunting and shooting publications. She also is a travel writer, and you can follow her at https://www.ozarkian.com. View all posts by Barbara Baird →