Babbs' Favorite Classic Outdoor Apparel
It stands to reason that the older I get, the older my outdoor apparel gets, too. That's just fine with me. In fact, I like to find classic vintage clothing (aka, old) – especially related to outdoor apparel. Here are some of my favorite pieces of outdoor classic apparel.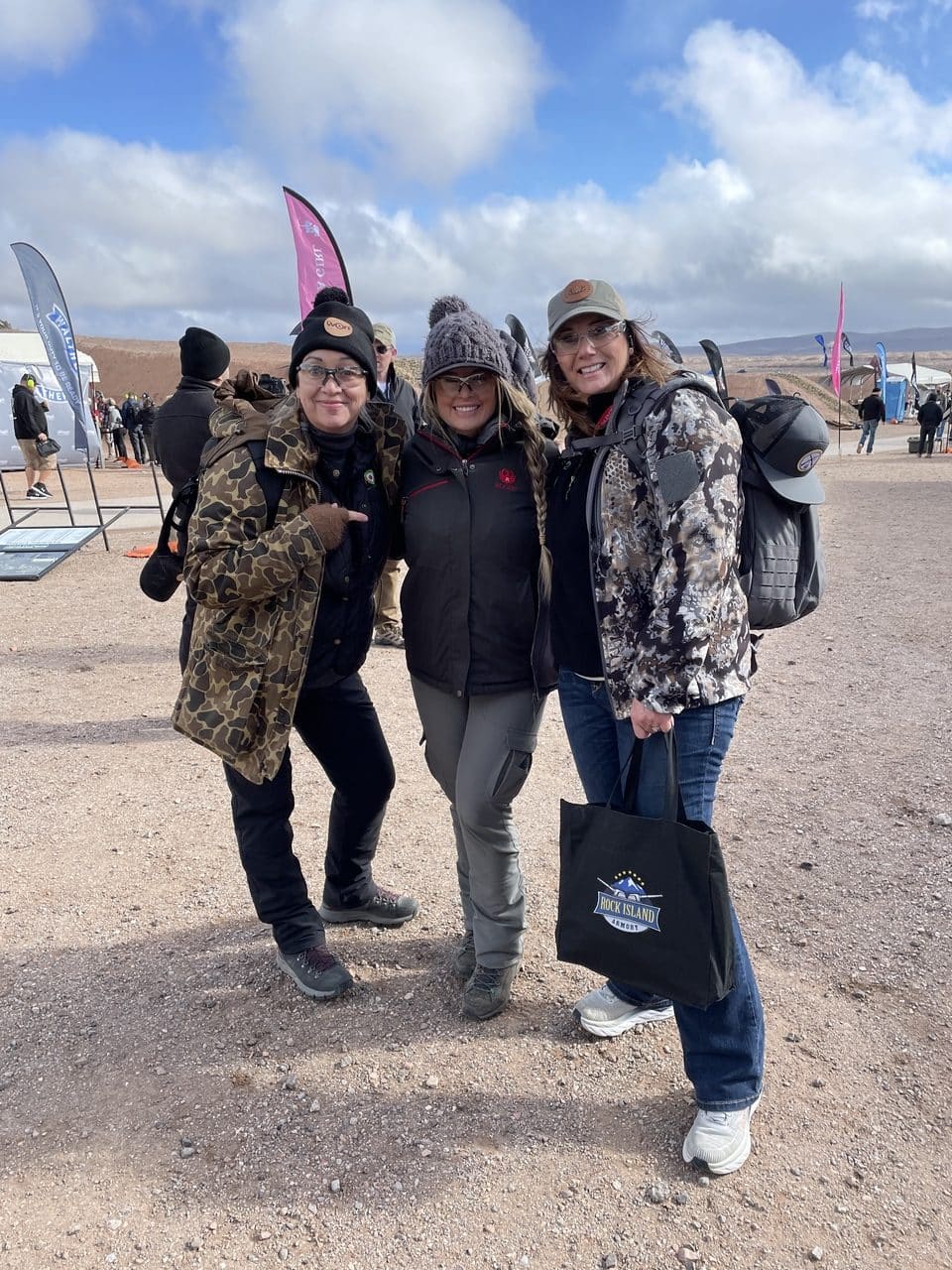 Woolrich Camo Vintage Duck Hunting Jacket
It's my latest purchase, albeit from the '80s, I'm sure. This ¾-length, hooded jacket is like one my husband has owned back in the day. I really like the camo pattern, and it screams "Duck!" I purchased it on eBay for a great price – probably less than what someone paid for it back then. And it's in beautiful shape. I just wore it in a torrential rain storm at the Boulder City, Nevada, gun range recently. The hood, with its big brim, helped keep the rain off my face, and the whole jacket layered beautifully with my wool layers beneath.
MSRP: $68 plus shipping
Merino Wool
I am sold on Merino wool. Always have been and always will be. Why? The modern versions work so well, but look so old. My favorite company, WoolX, lists these reasons, that I agree with, as to why Merino wool is the key to outdoor enjoyment:
Merino Wool does NOT itch. It's soft, breathable, and feels amazing on your skin!
Merino Wool does NOT need to be washed every day after use.
Merino Wool wicks moisture away from your body.
Merino Wool is breathable. Lightweight, buttery soft, and made to let your body breathe…
Merino Wool is naturally anti-microbial. It naturally repels sweat and body oils so you always feel confident.
Merino Wool ensures good insulation. Keeps you warm when it's cold out, and cool when it's warm!
Merino Wool is quick drying. It quickly evaporates moisture and transfers it away from your skin's surface.
Merino Wool is durable and long-lasting. It feels amazing, performs flawlessly, and looks great.
I own several tops and bottoms, including a 1/4-zip pullover in chocolate brown, for hunting and also, for other outdoor activities, such as hiking, shooting sporting clays and fishing.
MSRP: Around $100 per piece (and up), unless you can get them on sale. Will last your lifetime or longer.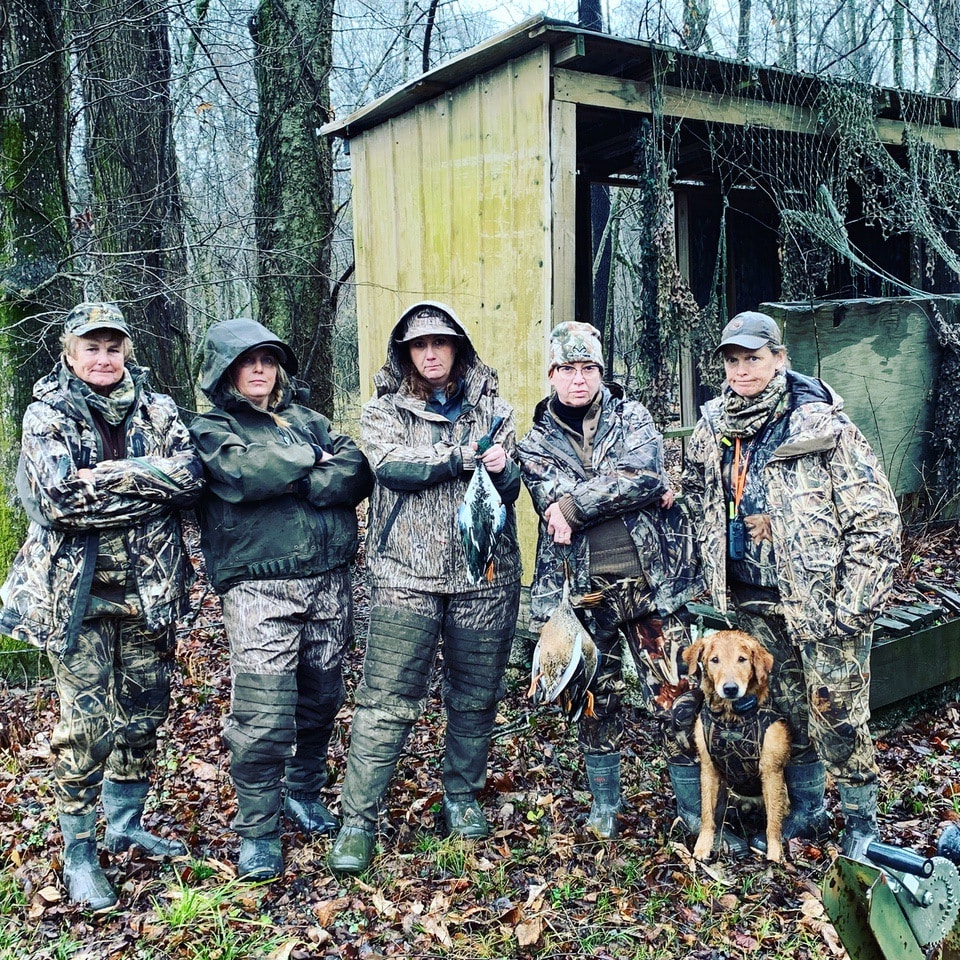 Army Surplus Wool
While on the topic of wool, I have been known to scrounge around in an Army Surplus store for Henley-style sweaters from the last century, such as this one. You can see that it has been caught between strands of barbed wire (while turkey hunting). This sweater pairs well with a Merino wool top and also, I'm sentimental about this one. I tagged my first whitetail back in 2000 while wearing this sweater – and many turkeys and deer since then.
MSRP: About $45 on eBay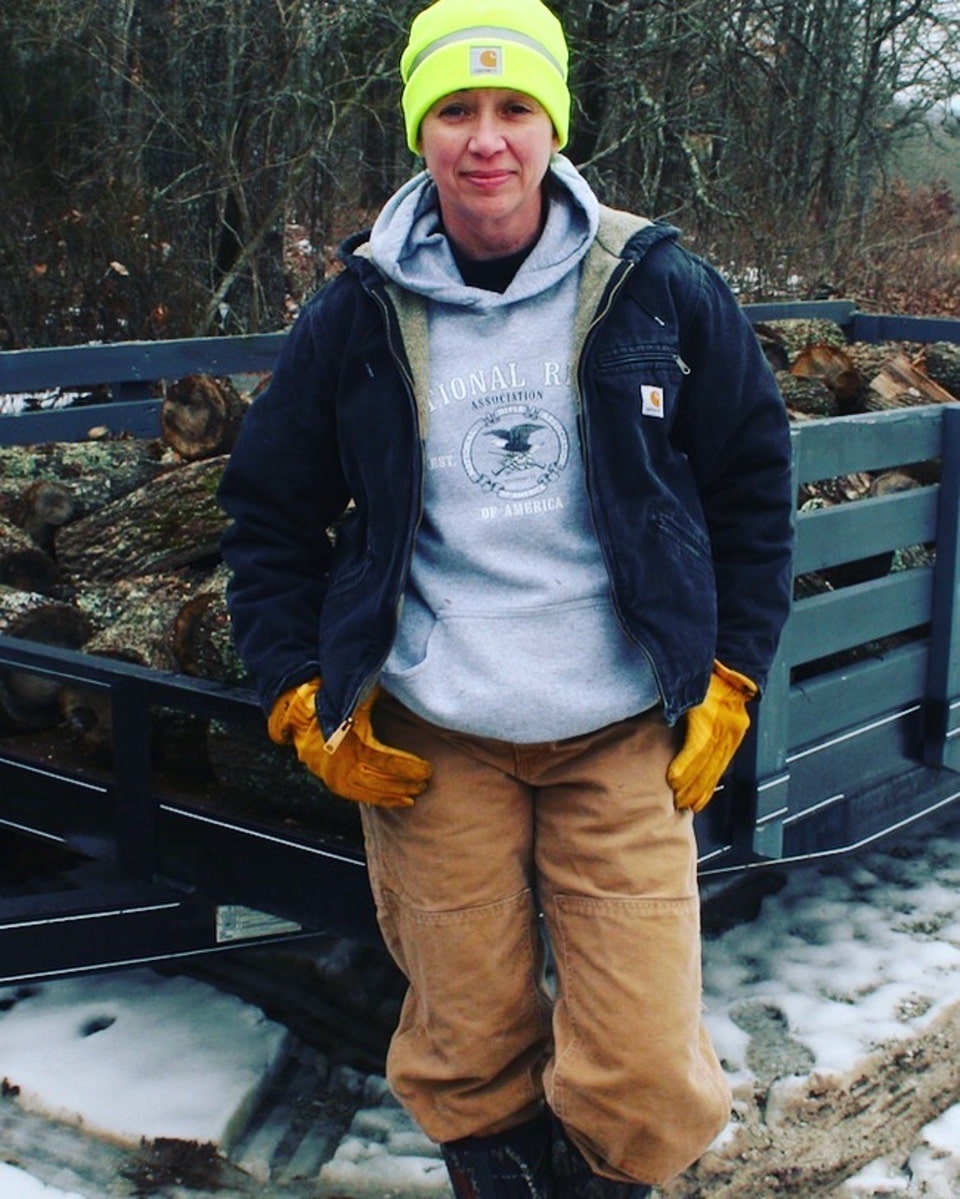 Carhartt Bibs
Don't forget that you don't always have to wear camo when you hunt. I think my Carhartt insulated bib overalls are old school, and I prefer to wear them out hunting whenever possible. With Merino wool beneath, they are perfect for low and sub-zero temps, and as with all Carhartt products, the fabric seems to warm up and then, moves with you. I also own Carhartt bomber and ranch jackets, and wear them out on our property when I fix fences and change game cameras.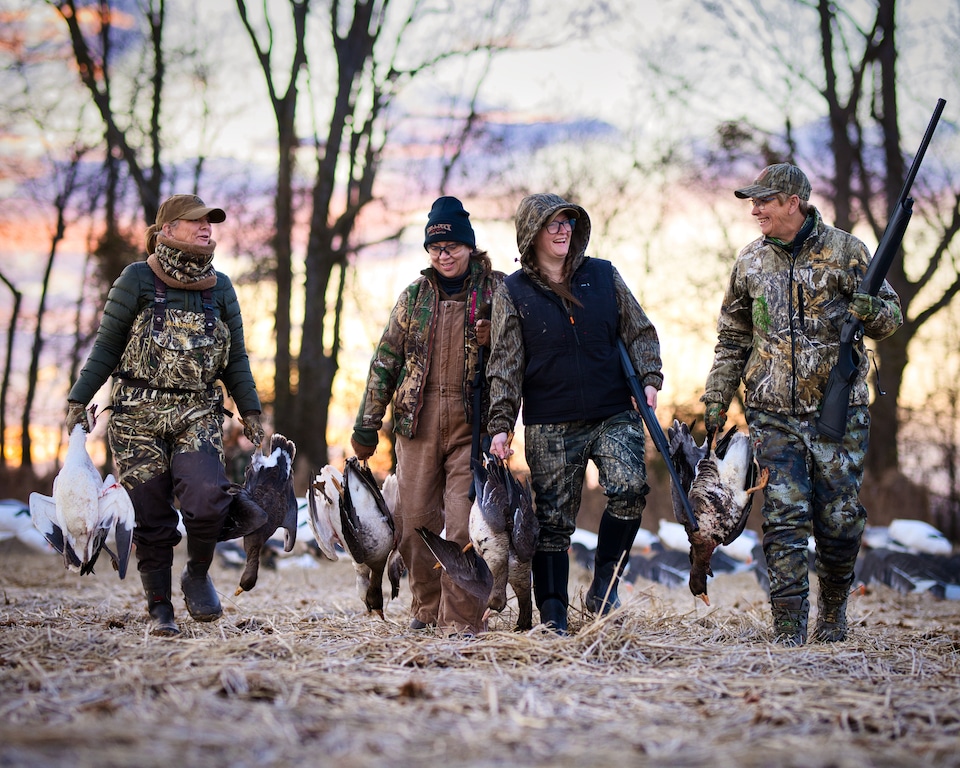 I wore them on a goose hunt in Arkansas, too, a few weeks ago.
MSRP: $120
Alpaca Socks
Probably one of my best craft fair purchases happened when I broke down and paid hardly anything per pair for Alpaca socks. The sherpas probably wear socks like these in the Himalayas, I imagine. They are super warm, especially when I add a lighter pair of base-layer socks below. That way, there's no friction and the lighter weight socks begin the wicking away from my sweaty feet.
MSRP: $10 a pair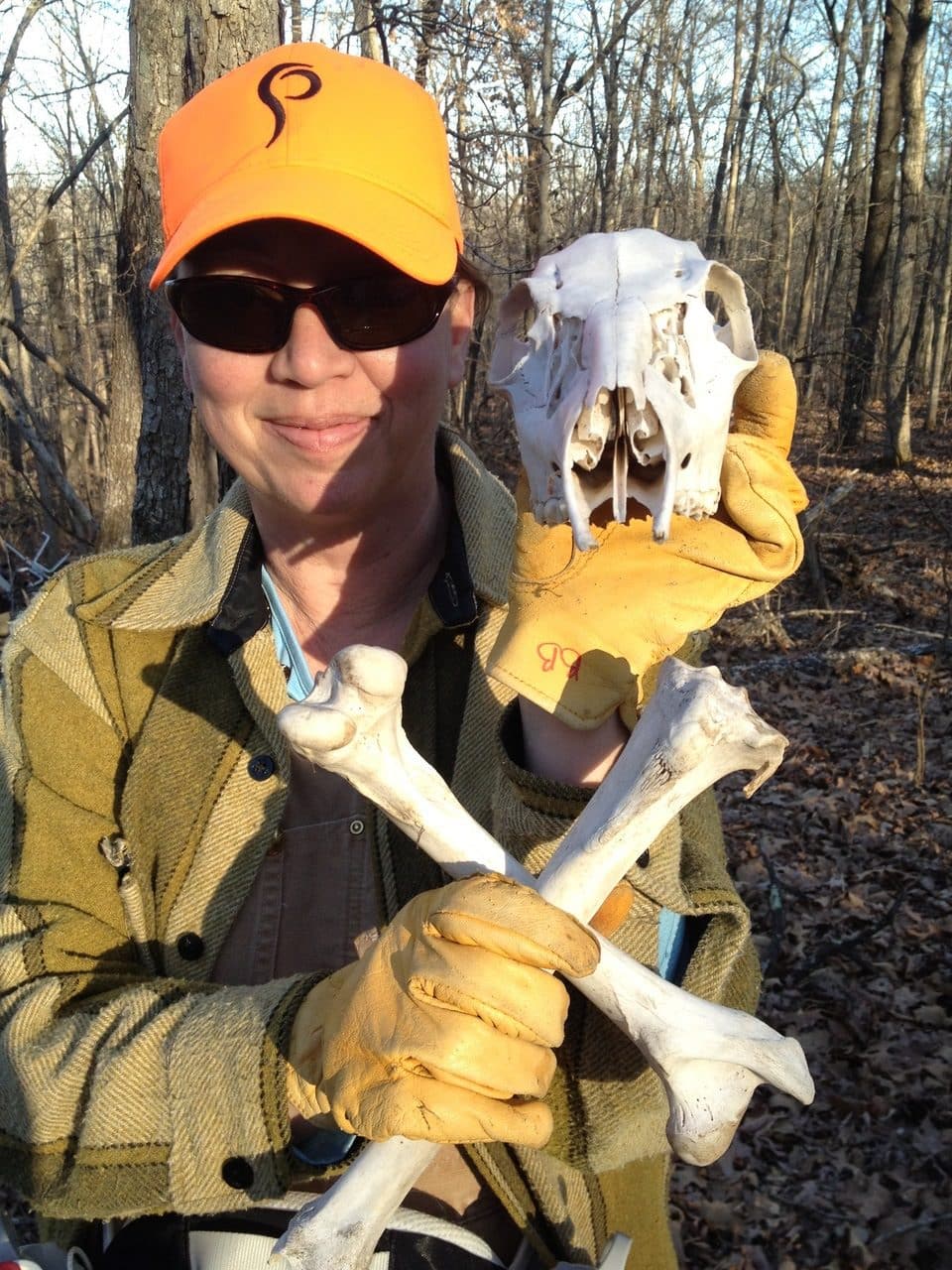 CPO Jackets
Hello, 1970s! I love my CPO jackets. One belonged to my father-in-law and when I found it in his closet after he died, I grabbed it fast. Mine! Not only do I like to wear it for sentimental reasons, but I keep it on a hook near the kitchen so that I can don it if I need to head outside quickly. It's perfect – as a layer or as the only jacket. It's from Montgomery Wards. Remember that store? The other CPO jacket belonged to my hubby in high school. I'm not as fond of the gold colored plaid, but I will grab that one occasionally as a backup and my daughter-in-law loves to wear it.
MSRP: $100+ on eBay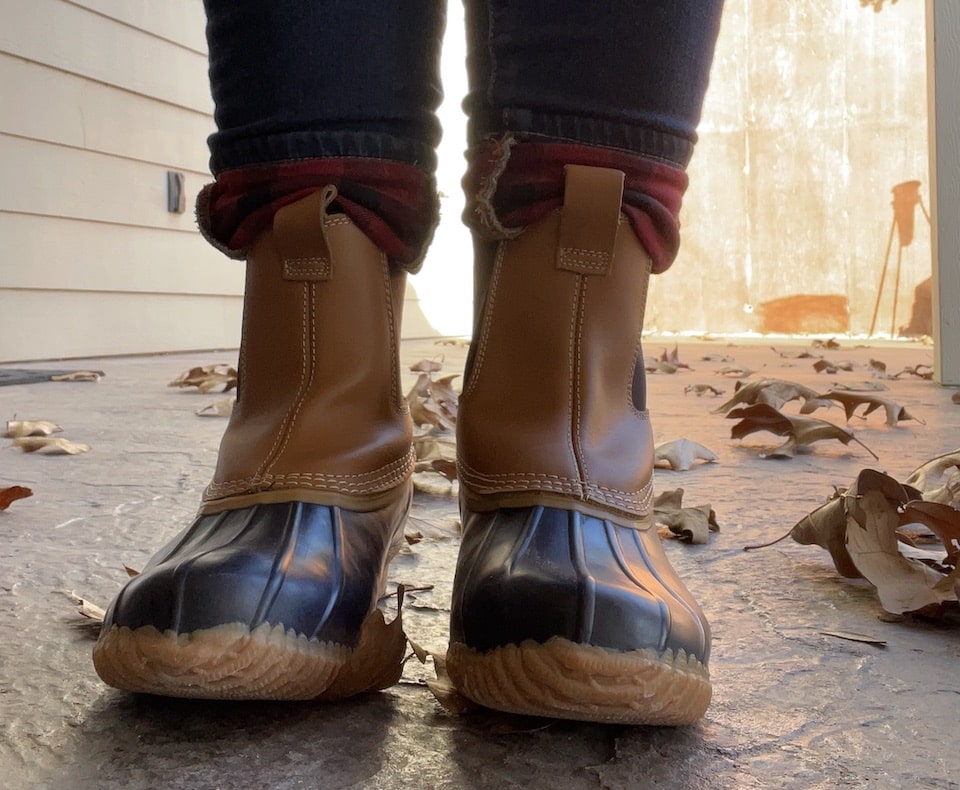 Lands' End Duck Boots
I splurged and bought myself a pair of Lands' End duck boots last year, the pull-on kind. If I truly wanted to be old-school, I would have purchased the tie-up version, but these still work … and work well. I've been wearing them with that CPO jacket when I head out to run errands or need to walk the half mile to the mailbox. They come with 200-gram Thermolite® insulation, plus retro flannel lining. And, they just look – ducky!
MSRP: $109.95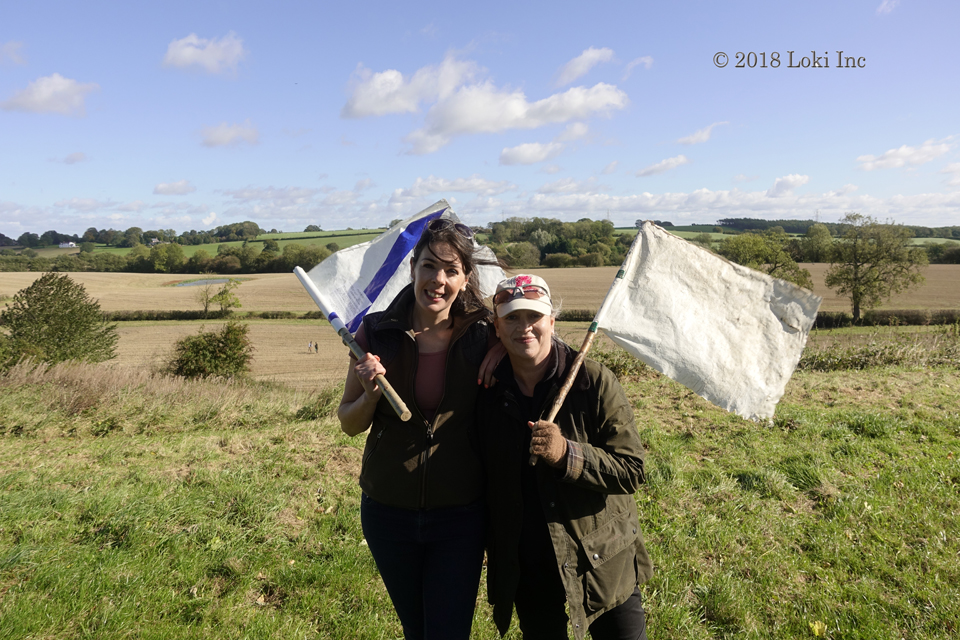 Barbour Wax Jacket
Here's the ultimate British outdoor jacket, from Barbour. I bought mine on sale in Scotland on a high street in Edinburgh a few years ago. I've actually cleaned and rewaxed it and you can read about that experience here. It's a great complement to weather in the Ozarks, where temperatures average between 30 and 45 degrees in the winter, and as you know, I have all that vintage and Merino wool I can layer underneath. Sometime, I may pop on an old hoody – one from my dad's alma mater of the University of Montana comes to mind. Are you seeing a pattern here?
MSRP: $395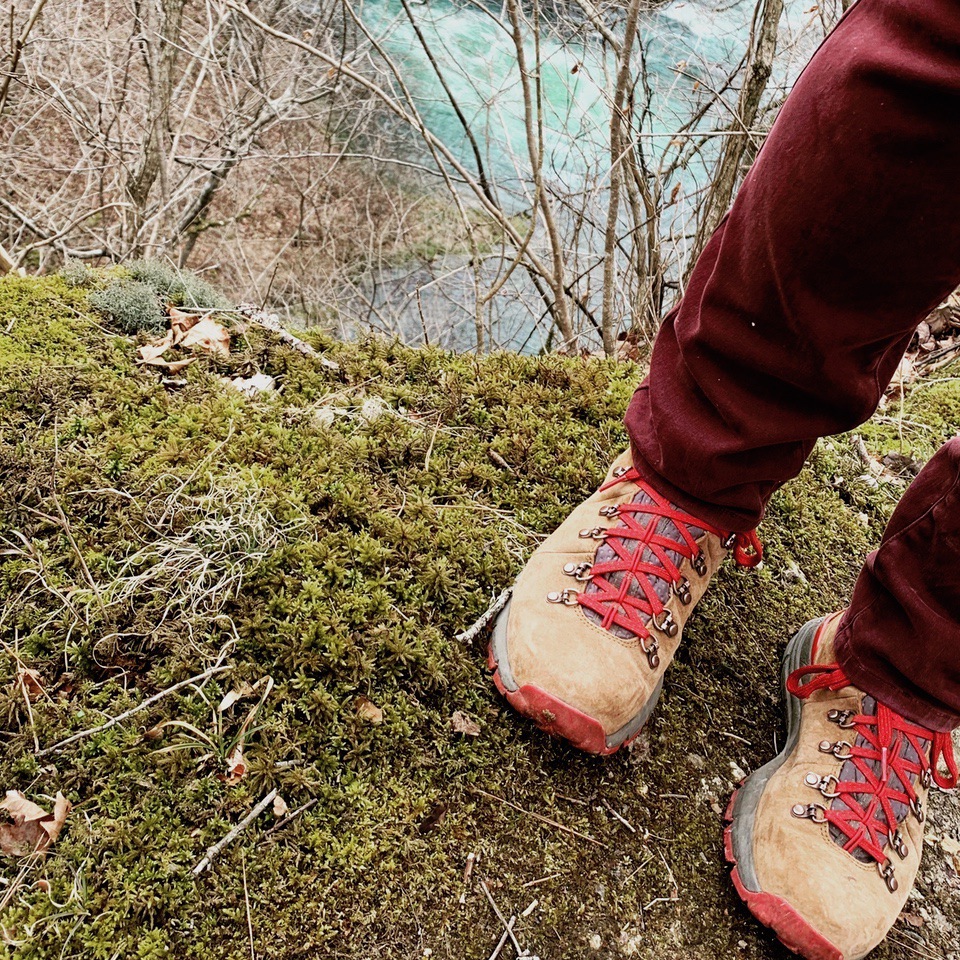 Danner Mountain 600 Boots
Here's a mix of old and new. Danner took a popular old-school design and paired it with a Vibram SPE midsole and a Fuga outsole. I have worn these hundreds of miles over the years, and am about ready to order another pair. You can see my review here. I especially found them helpful after a knee scope, and could hike for several miles on my first time out – because I went to physical therapy and did my exercises, and also, I believe because these boots protected me from slipping and turning my ankles. Note: The Danner company has been around since the 1930s.
A few years ago, I purchased a pair of these in black leather, with insulation. They are my go-to boots this winter, and the soles just cannot be beat.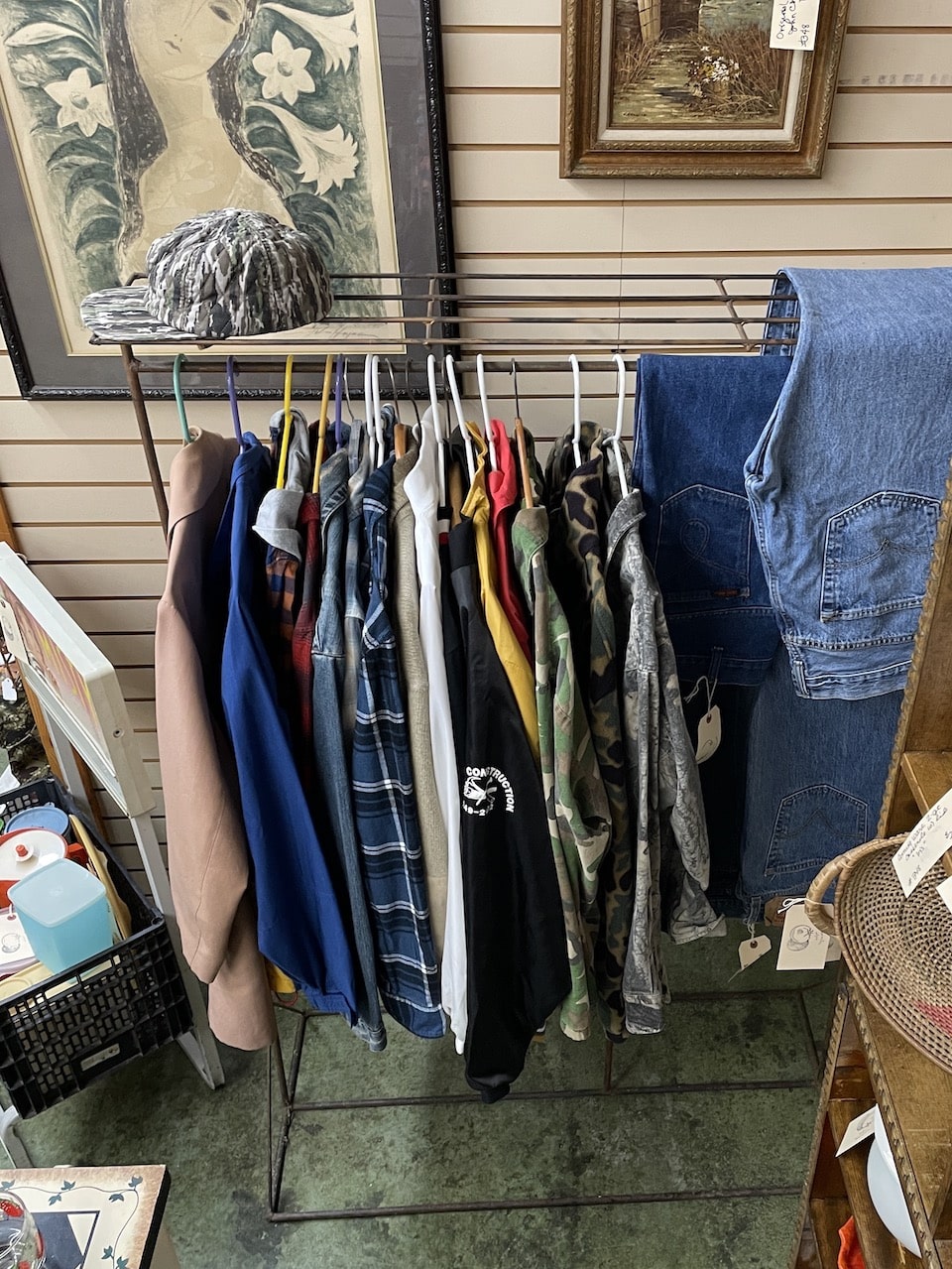 Where to Find Classic Outdoor Apparel
As you can tell, I have mentioned eBay and the Army Surplus store as resources. Also, don't forget to look for classic outdoor apparel in yard sales, auctions, estate auctions, online auctions, jumble sales, garage sales, flea markets, antique malls, pawn shops and on Facebook Marketplace. Some people I know like Poshmark, but those prices always seem high.
The hunt for these items is part of the pleasure of the process, and the results – marvelous. Besides, you're buying a piece of history and most of the time, it's been broken in or breaks in well.
About Barbara Baird

Publisher/Editor Barbara Baird is a freelance writer in hunting, shooting and outdoor markets. Her bylines are found at several top hunting and shooting publications. She also is a travel writer, and you can follow her at https://www.ozarkian.com. View all posts by Barbara Baird →