Walther Women '21: Gabby Franco, Michelle Waldran and Tatiana Whitlock
Walther Arms chose 3 inspiring women to be their ambassadors for 2021: Gabby Franco, Michelle Waldron and Tatiana Whitlock. We checked with these women to see what's in the future, especially after the crazy year of 2020, shutting down appearances and competitions for the most part. Last year, the women continued to train, using innovative ways, and we think you'll enjoy getting to know what's happening with the Walther women of 2021.

Sponsored by Walther Arms
Walther Women of 2021
Gabby Franco
Gabby made a big move, from Texas to Virginia, in 2020. It encompassed living with the in-laws, staying in temporary housing because the Army (her hubby's profession) dealt with the COVID craziness and settling in during tempestuous times in the D.C. area. We saw Gabby on television, in fact, at a rally in front of the Capitol for freedom and preserving rights.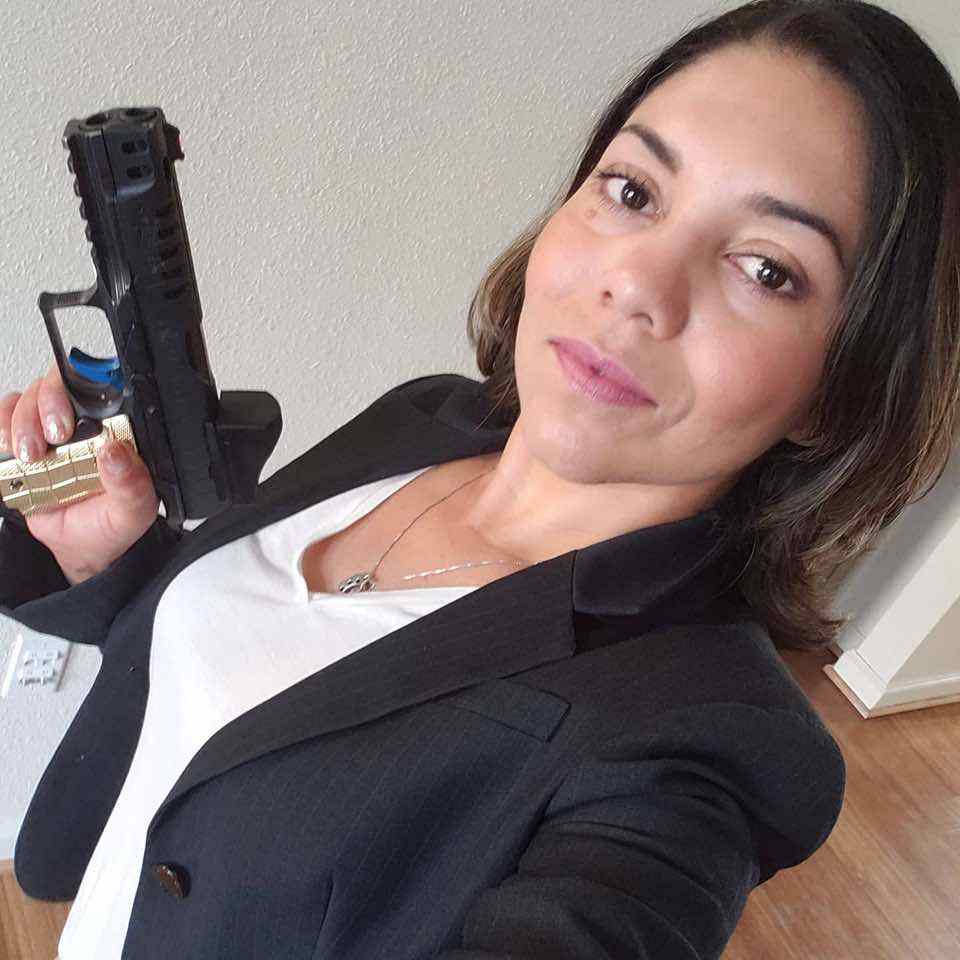 Gabby, who originally hails from Venezuela, knows first-hand about what it's like to lose freedoms, and so she pays strict attention to First and Second Amendment issues.
"Things are a bit crazy with school closing, gun-control bills introduced, lockdowns, etc. … Aside from that, I will continue practicing carry optics, but I will also work my way back to shooting in competitions with iron sights, possibly in production (USPSA)."
If raising a family and working with Walther isn't enough, this active lady also is working on a college degree. "I also changed my Marketing degree to Psychology. I never thought it was going to be easy, but it is certainly not for the faint of heart." She's happy to report that she's part of the Honors program at her college and earned a 3.96 GPA with 60 credits done.
As for competitions, she said, "Due to restrictions and as a mommy, I will focus on competing at local and driving distance competitions in the Northeast. … There might be a surprise in July or so, about my participation in an event I cannot share yet. I think it will be fun. I will also be at the A Girl & A Gun conference in Colorado!"
Read more about Gabby Franco in our archives.
Visit Gabby Franco online.
Michelle Waldran
Michelle Waldran describes herself in this way: "Salon owner by day, competitive shooter by weekend, certified handgun instructor but always a student."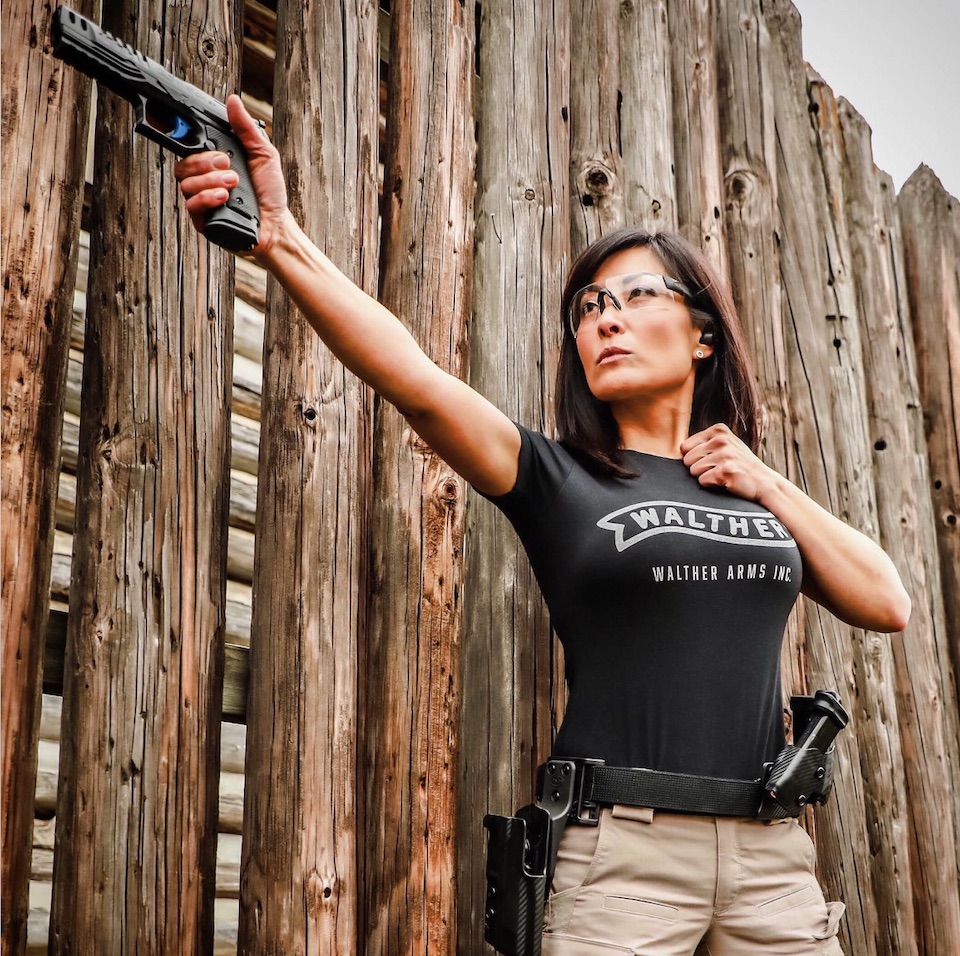 She said, in regard to this year, "The 2021 shooting season – I plan to attend more concealment and tactics training courses with my Walther PPS M2 with the red dot sight by Holosun 507c. I am also looking into teaching more one-on-one beyond the fundamentals classes ladies.
Find Michelle on Facebook and Instagram.
Tatiana Whitlock
We featured Tatiana Whitlock, one of the country's rising star firearms trainers, a while ago, and we wanted to check back with her – a single mom who represents well for not only Walther, but also for women who love the shooting sports. She said, "I am 100% focused on working with my Walther equipment this year and couldn't be more excited about it. Right now, I am focusing on the Q4 for precision work, the PPS for warm weather concealment, and the PPQ for a 4-Season every-day carry."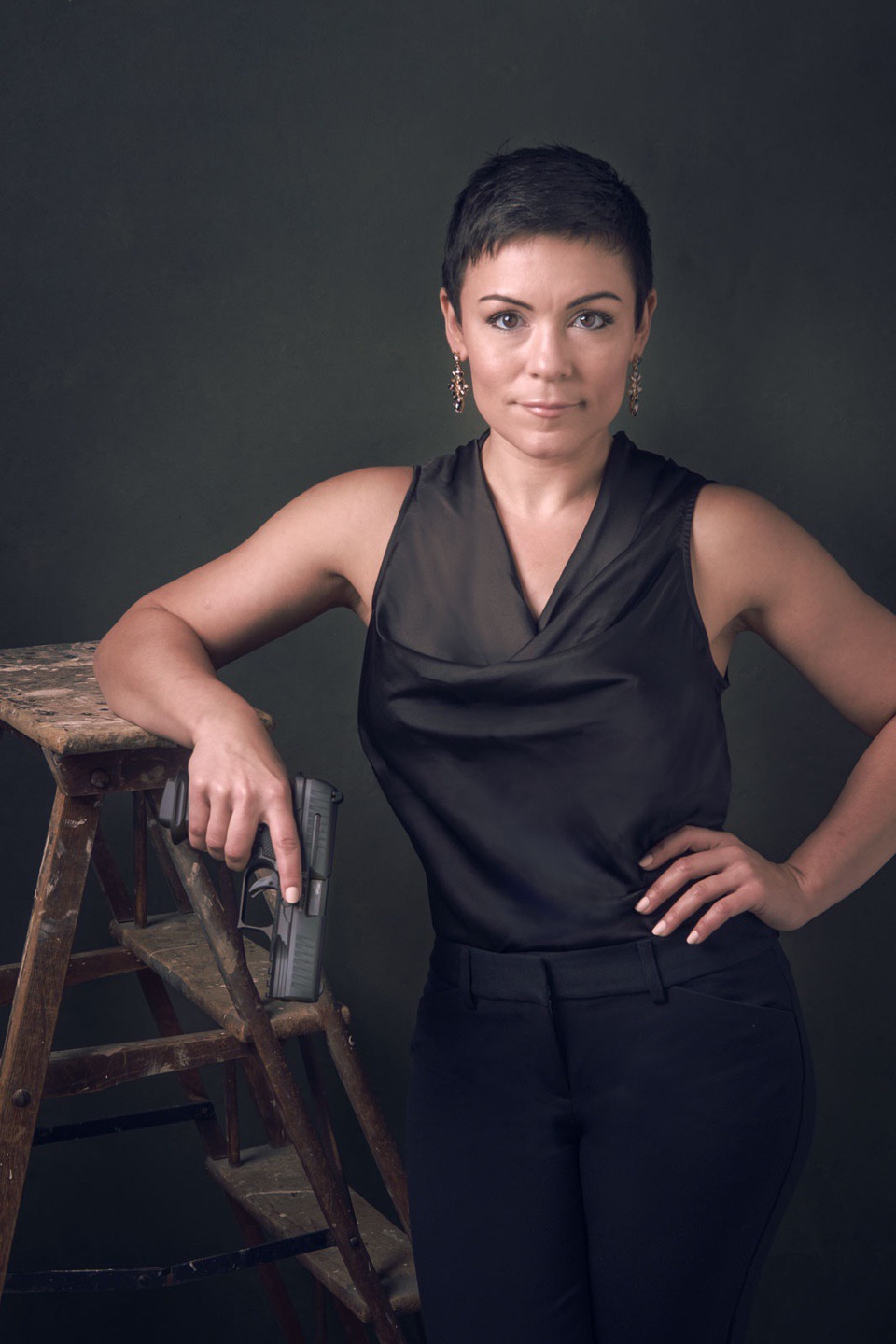 Tatiana added that Walther is getting ready to make some announcements regarding new products soon. "That will be a game changer for not only myself, but also for so many of my students. Having the opportunity to introduce shooters from around the country to the spectrum of Walther models has made a significant difference in fitting them with the right firearm."
To exemplify Tatiana's success, she reports that she already has booked more than 220 classes this year, and averages 40 private lessons monthly.
She said, "People are ready to hit the range an so am I!
Visit Tatiana Whitlock online.
Keep up with all the women's accomplishments in shooting this year through Walther's website, Facebook and Instagram platforms.
About Barbara Baird

Publisher/Editor Barbara Baird is a freelance writer in hunting, shooting and outdoor markets. Her bylines are found at several top hunting and shooting publications. She also is a travel writer, and you can follow her at https://www.ozarkian.com. View all posts by Barbara Baird →
The Conversation