A Year to Remember: Taurus Firearms 2022
The past year has been filled with content surrounding one of our partners, Taurus USA. Taurus has been focused on the women's firearm market for a few years running, and continues to release guns that serve excellently for women's personal defense, hunting and recreation. And, at the helm of the Taurus team stands a strong woman, Jessie Harrison. Here's how we covered Taurus, its products and lifestyle offerings in 2022.

Sponsored by Taurus
Jessie Harrison
Fresh off the World Shoot, placing second overall in Ladies Open and earning a gold while on the Ladies Open Team, Jessie Harrison proves again and again why she is the right reason to be team leader for Taurus. Nancy Keaton interviewed Jessie to find out what drives her to win, and how she trains. Nancy then followed up with Jessie, focusing on personal defense information such as how she carries and what she carries.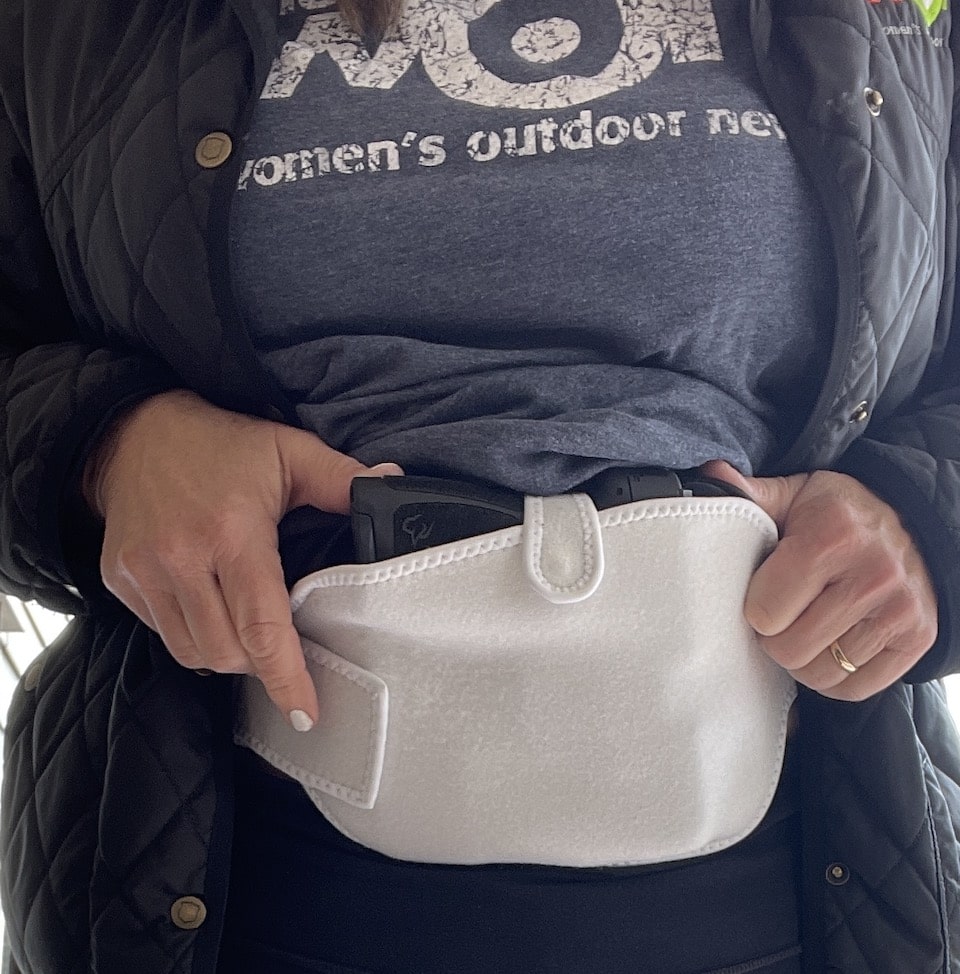 Taurus G3X
I reviewed this gun last spring. This firearm belongs to the family of G-series, but it's classified as a hybrid. That means it comes with a full-size grip that has been designed with "generous stippling patches" (for "control and retention") combined with a compact slide. I spoke with Taurus' new marketing manager, Cody Osborne, recently and he mentioned the importance of designing guns to fit how we carry on our bodies. To this end, a compact size slide will allow a smaller woman to carry a gun on her waist, or fit it into a bellyband or off-body holster in a smaller bag. The full-sized grip allows a shooter to get all fingers on deck, along with 15+1 rounds.
I liked how it operated on the range, and how easily it fit into a belly band. You can read that review here.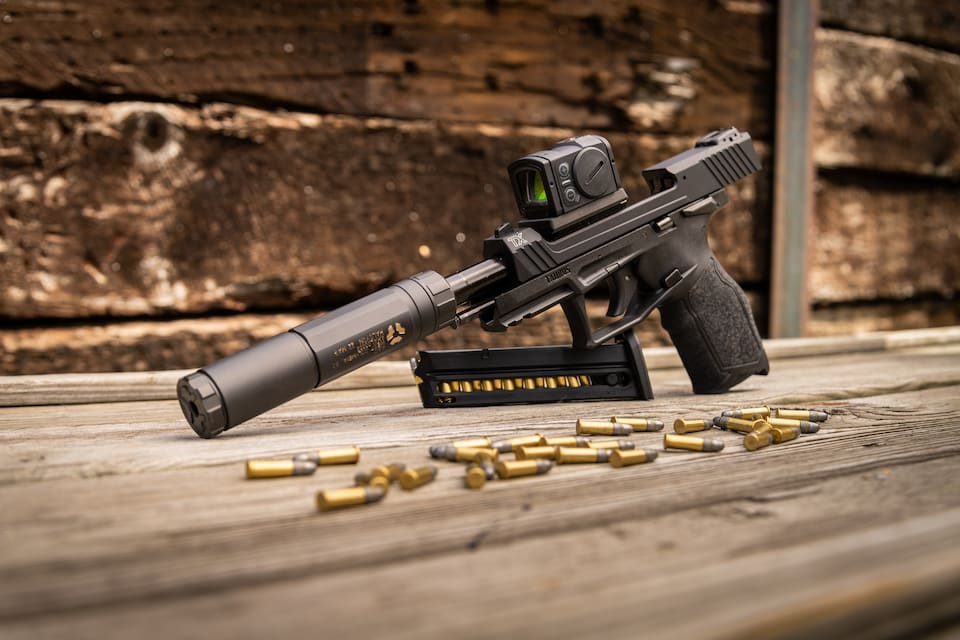 Taurus TX 22
You know, my husband – who competed on the Air Force Academy's pistol team back in the day – can still be heard telling people about what a great gun for the money this one, the Taurus TX 22, is …
I shot this gun again at a media event last spring in Alabama, that featured a lot of Taurus guns, paired with AAC's line of suppressors – in this case, a HALCYON. I wrote, "According to a Taurus rep, the TX 22 continues to take the firearms world by force with its popularity. It was well received right out of the gate. If you look at all the options available for this gun, you can see why. It comes with varying price points, that range from $348 to $589, depending upon the model. In 2019, the TaurusTX 22 won "Guns & Ammo"magazine's "Handgun of the Year" award."
Raging Hunter
In 2021, two of our writers (Amy Hall and Nancy Keaton) took Raging Hunters, chambered in .44 Mag, out West as sidearms: one on a big game hunt in Montana and another out hiking in Washington. I referenced these two women's opinions and reviews of carrying such a sidearm as this one, and what you need to look for when choosing this type of revolver in this post, "Take Along a Taurus Raging Hunter for Hunting and/or Hiking."
This year, Amy Ray – founder of The Sisterhood of the Outdoors – got her hands on a Raging Hunter, chambered in .357 Mag. She writes, "I am not a competition shooter, but I am a serious hunter. I have carried a long-barreled Taurus titanium .357 Magnum as my sidearm in the backcountry for years. It was a gift from my father. When the Raging Hunter came out, I wanted to not only use it as a sidearm when hunting, but also, I wanted to learn to hunt with it." Read her review here.
It should be noted that Crossbreed Holsters supplied all the writers with excellent chest rigs.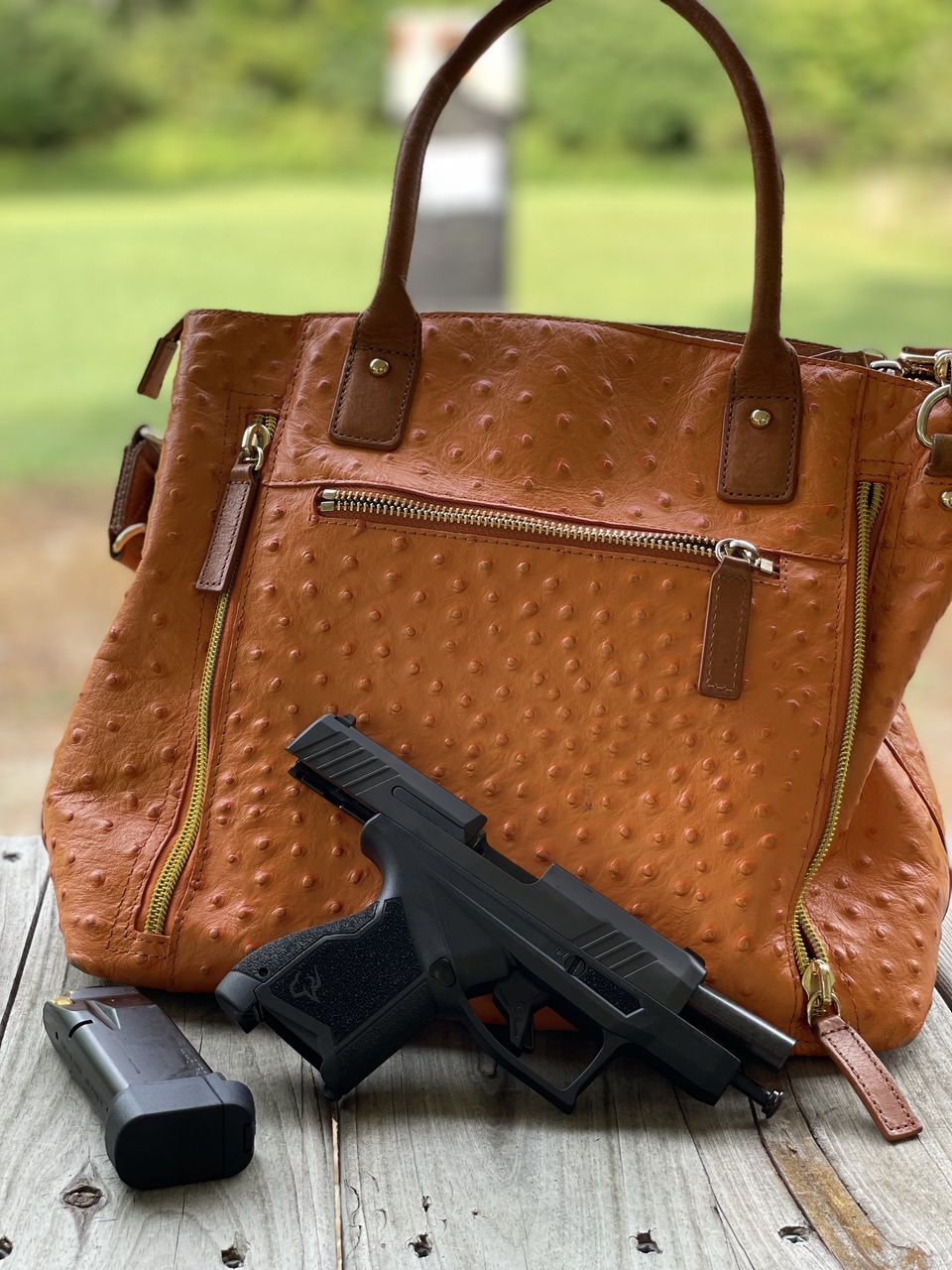 Taurus GX4XL
Taurus released the GX4XL last August. We put it through the paces, here on my range and at Nancy Keaton's range in Texas. I reviewed it that month, and wrote, "I would carry this one on-body, if possible, but also, off-body. In fact, I felt so comfortable after that second range trip, that I carried it in a concealed carry purse when I went to a city." I even packed it for a trip to Phoenix later, and relied on it as my EDC (every day carry) gun.
Then, Taurus sent out a release featuring the Streamlight TLR-6, a trigger guard light/laser combo. I requested it, and soon, spent a few evenings on the range at dusk with the attached accessory. Note: You may order this laser/light combo from the Taurus website, which features all types of gear and accessories, and swag.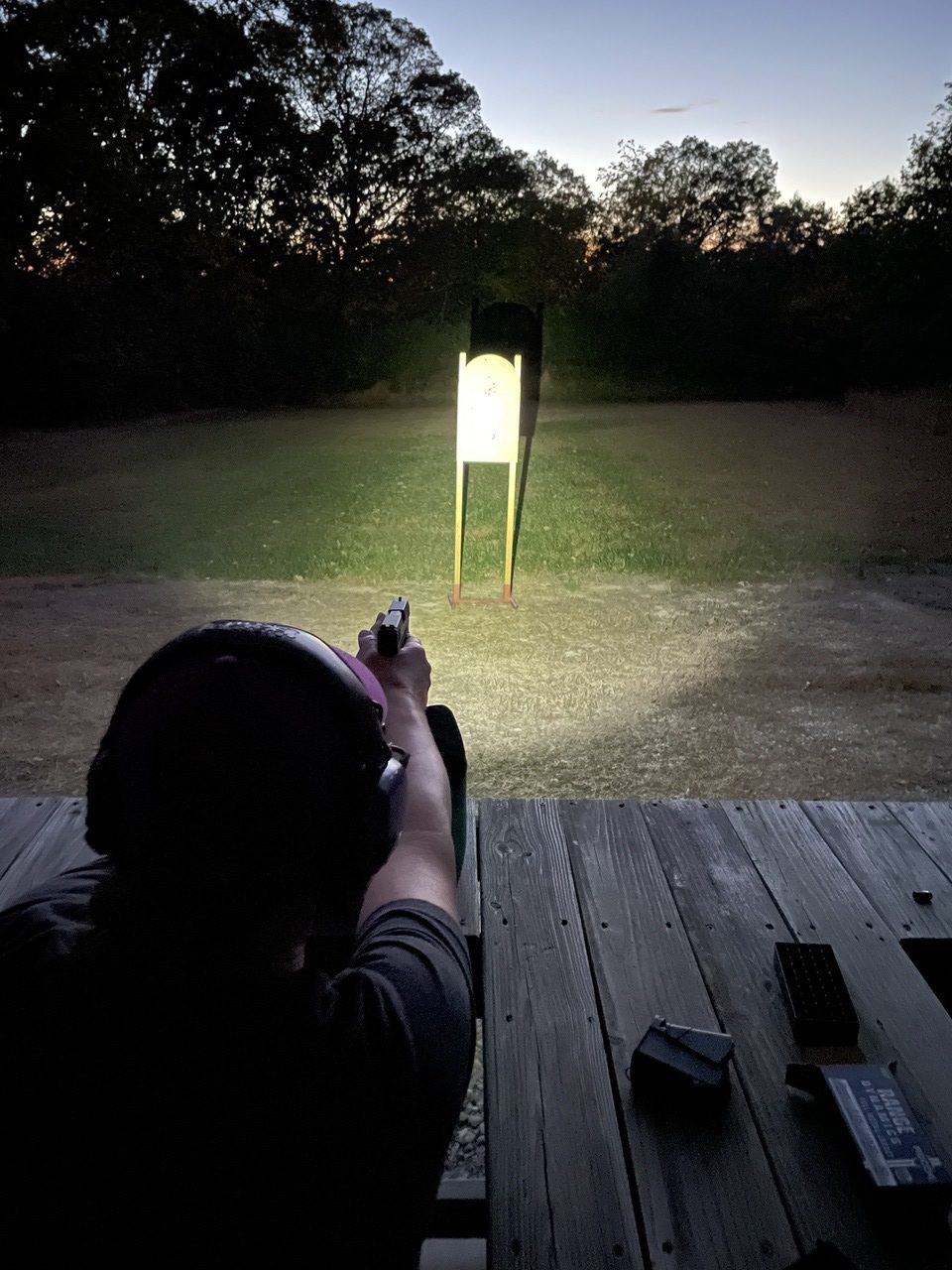 What I wrote then stands true now: "The whole reason for this post is to stress the importance of figuring out how to use a light/laser combo with your gun. I already established (former review) that this personal defense gun, chambered in 9mm, is accurate and reliable, with nary a malfunction so far after hundreds of rounds of several types of ammunition." You may read the review of the gun with the light/laser combo here.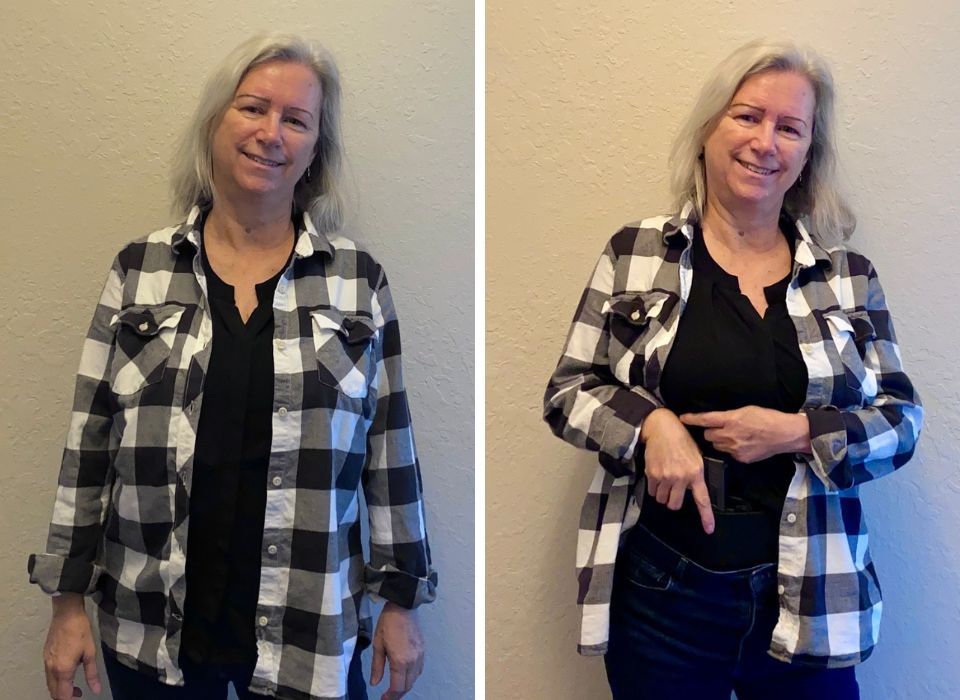 Nancy Keaton stressed the comfort of shooting this gun: "Several years ago, I rented a variety of single stack 9mm handguns to compare. I thought I knew which one I would get based on size, but I just wanted to try them out to be sure. But I changed my mind. It was easy to rule out which ones I didn't like because they were snappy and painful to shoot. Even if a gun feels like it's a good size to carry, if it hurts to shoot it you won't want to practice and become proficient with it.
I'm very happy to say that the recoil of the Taurus GX4XL is very manageable and doesn't hurt my hand at all. I put a lot of rounds through it because it is just so comfortable and so much fun to shoot."
Find out more about Taurus USA's outstanding lineup of EDC, hunting and competition guns.
About Barbara Baird

Publisher/Editor Barbara Baird is a freelance writer in hunting, shooting and outdoor markets. Her bylines are found at several top hunting and shooting publications. She also is a travel writer, and you can follow her at https://www.ozarkian.com. View all posts by Barbara Baird →