Girls Who Hunt: Josey Norris and Two Kansas Monster Whitetails
Josey Norris was only nine-years old when she first pulled the trigger and downed a monster whitetail typical buck in Kansas in 2019. He measured 186-4/8 points. Before she did that, she had been out hunting with her dad a couple of times. The next year, she shot another record-book typical whitetail (with the same gun), measuring 161. She is the only youth who received two awards recognizing the game they hunted in the past three years at the Jack Steele Parker "Generation Next" banquet, held last July as part of the 31st Big Game Awards weekend in Springfield, Missouri, hosted by the Boone and Crocket Club.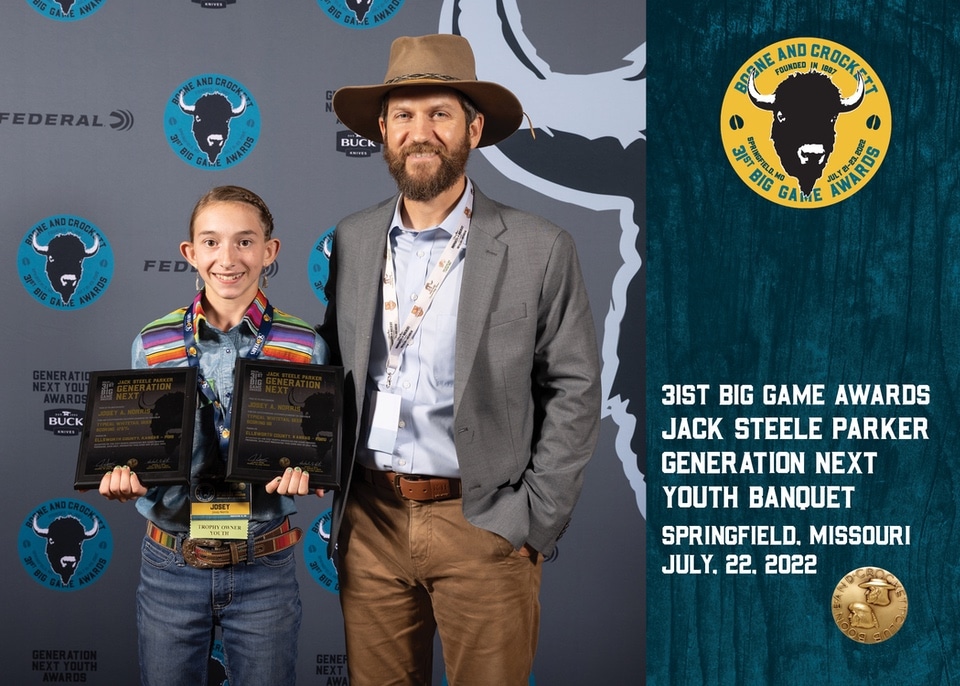 Homeschooled, Josey believes many of the girls in her rural Kansas locale hunt. Her dad said, "Where we're at in Kansas, it's pretty much just deer or turkeys." He also added that she scouts and field dresses game, as well.
I met Josey and her dad after the banquet, and she answered these questions enthusiastically. She's now 12. Note: Most adult hunters would be thrilled to tag one monster buck for the record books, but to get two in two years is quite a record in itself!
How's that make you feel to win not one but two awards?
Happy, lucky and fortunate!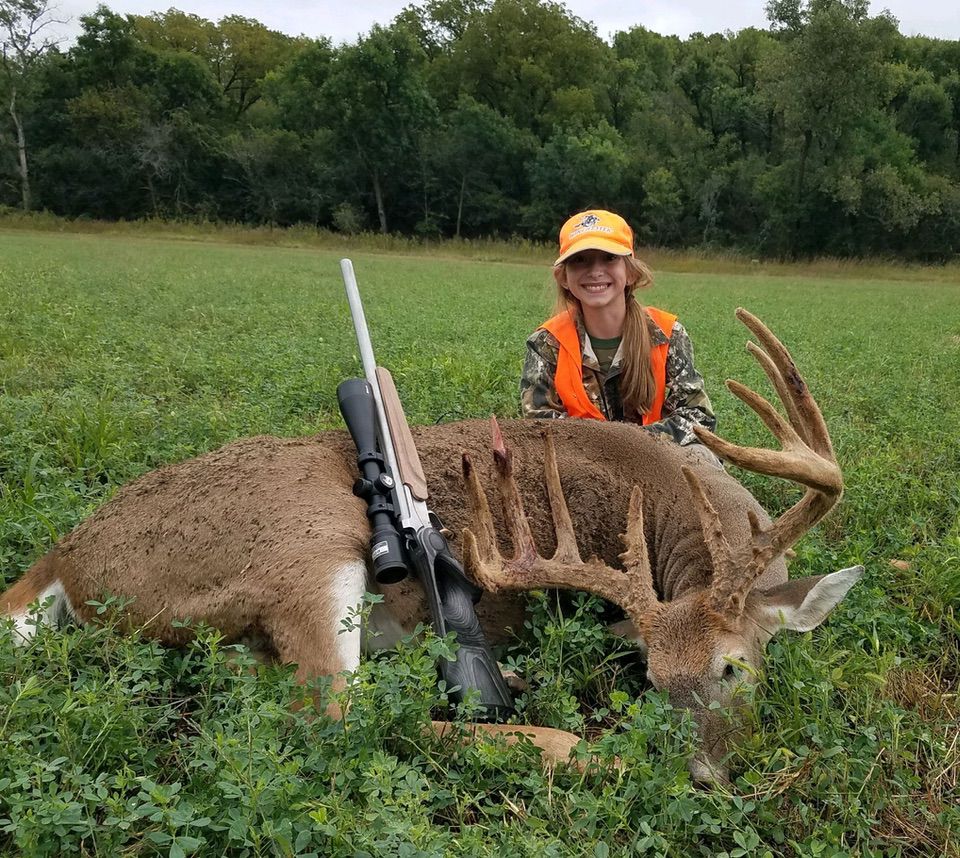 What do you remember about that hunt?
The first one (2019), it was about 165 yards. I was really excited. The second one, I remember, and I remember more because I was older and I like being able to know what I was doing more.
Do you hunt for other species?
I hunt some coyotes sometimes.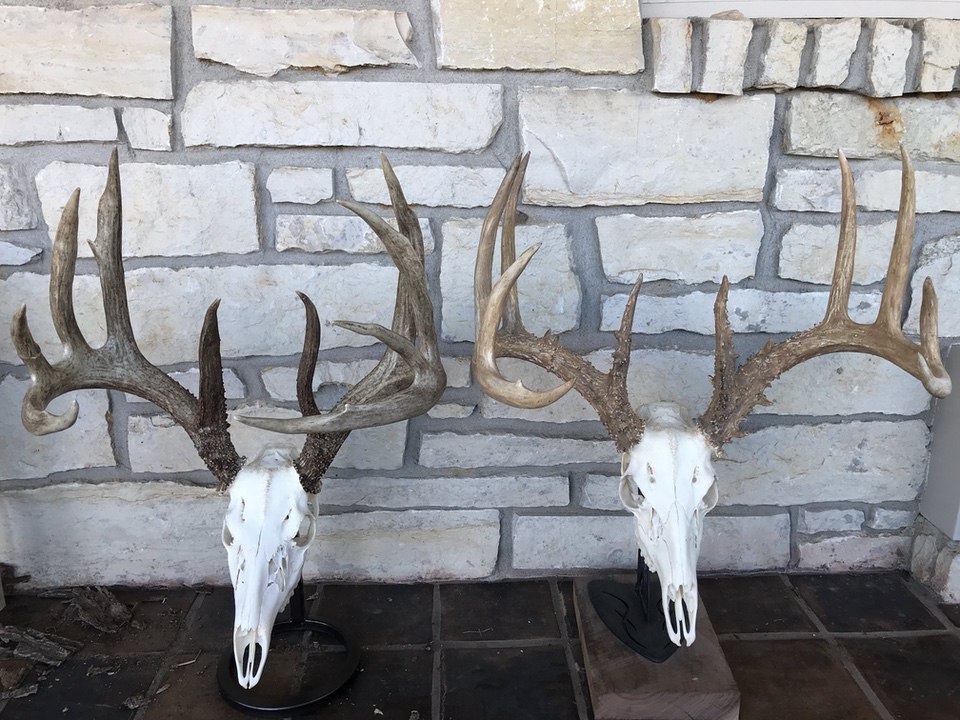 What do you like to make with the venison?
I like to make smothered deer meat. I fry the deer meat and then, I pour some of the oil out and keep the breading that's left in the pan and make a gravy out of it. And then, I keep it in the crockpot until it gets really, really tender. We serve it on rice or noodles.
What do you like most about hunting?
Getting to watch the wildlife!
Read more about the Boone and Crockett Girls Who Hunt.
Morgan Burns and her big Minnesota bear.
Ryleigh Campbell and the Kentucky monster buck.
Jenna Smith and the 'Christmas Cat'
Claire Flood and the Atypical Whitetail
Ella Perkins and the 26-Point Buck
About Barbara Baird

Publisher/Editor Barbara Baird is a freelance writer in hunting, shooting and outdoor markets. Her bylines are found at several top hunting and shooting publications. She also is a travel writer, and you can follow her at https://www.ozarkian.com. View all posts by Barbara Baird →