'The WON' Christmas Roundup
Are you looking for a few festive ideas for crafts or recipes to make during the week before Christmas? Look no further, as I've assembled a smattering of our favorites from the archives.
Crafty Christmas
This list of crafts can be made by children of all ages (1 – 100 years). We seem to favor making ornaments for our holiday crafts – but, who can blame us? These are fantastic little time capsules that can be enjoyed each year on the Christmas tree.
Pinecone Gnome Christmas Ornaments
We didn't have to dig too deep for this recent craft. However, we think that people will be making this one for years to come. These painted pinecone gnome ornaments are easy, fun and festive.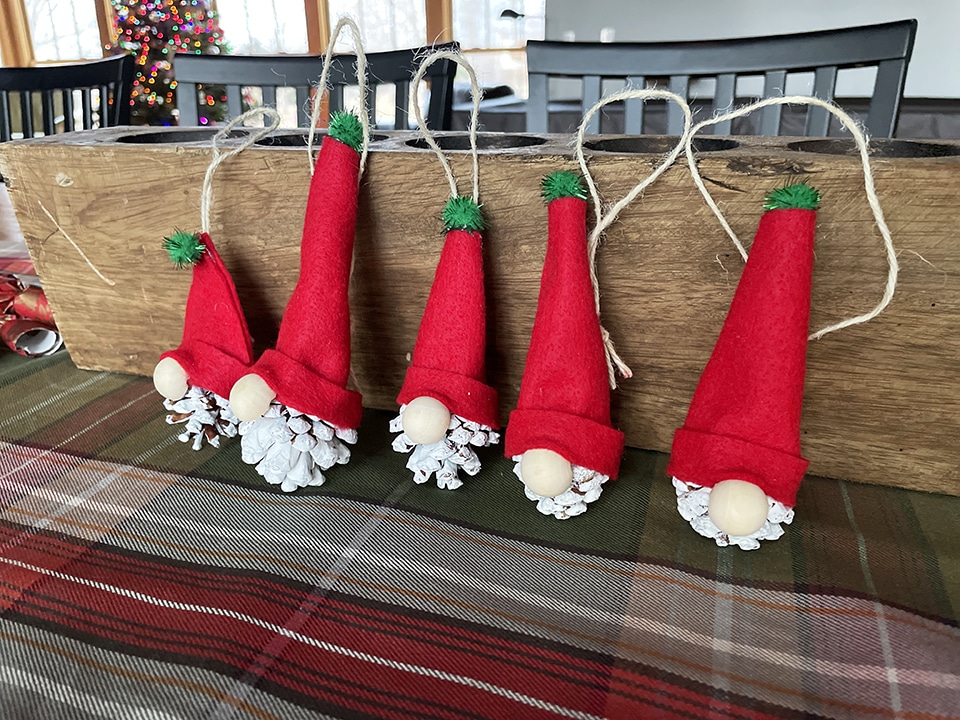 Pokeberry and Wood Christmas Ornaments
Looking for a natural touch to decorate your Christmas tree? Try making these beautiful ornaments, crafted by our teen writer, Anna. She uses pokeberries and wood cookies, and we just love the end result.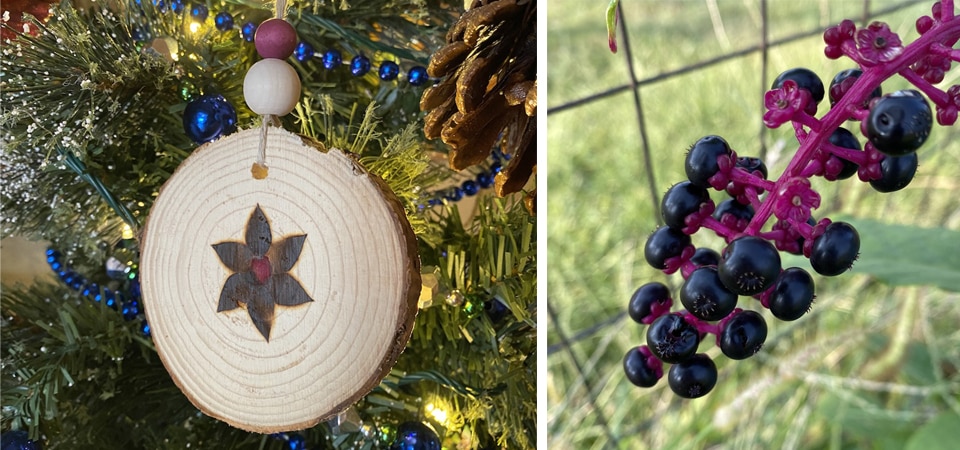 Snowy Pinecone Owl
Our publisher, Babbs, with the help of her grandkids, made these adorable pinecone snowy owls. Be sure to follow her step-by-step tutorial and bring a little whimsy to your holiday decorations.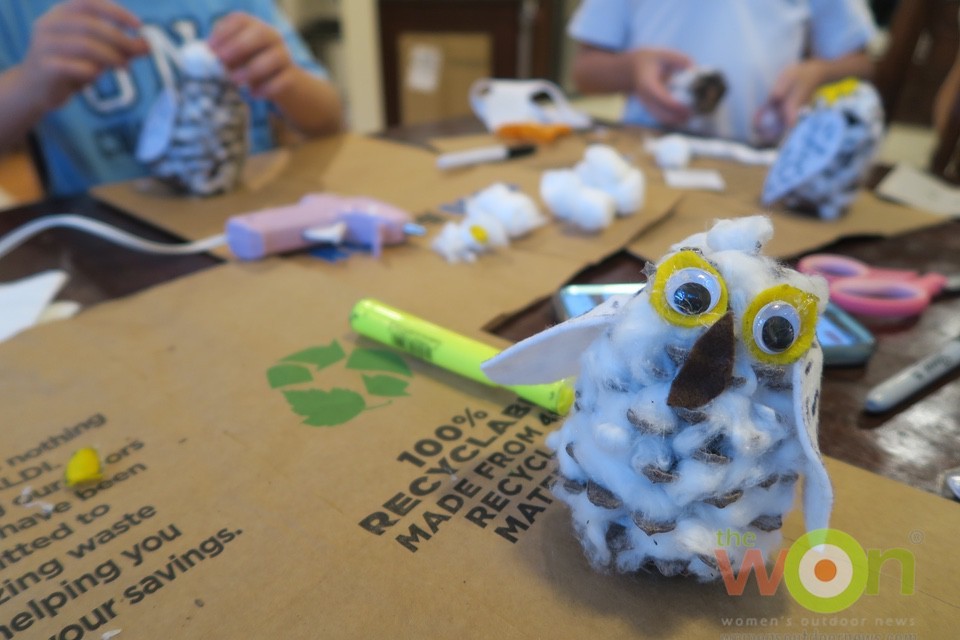 Essential Oil Salt Dough Ornaments
Learn how to create lovely-smelling salt dough ornaments, incorporating essential oils. Click here for the instructions, and suggestions of how to incorporate your little helpers into the mix.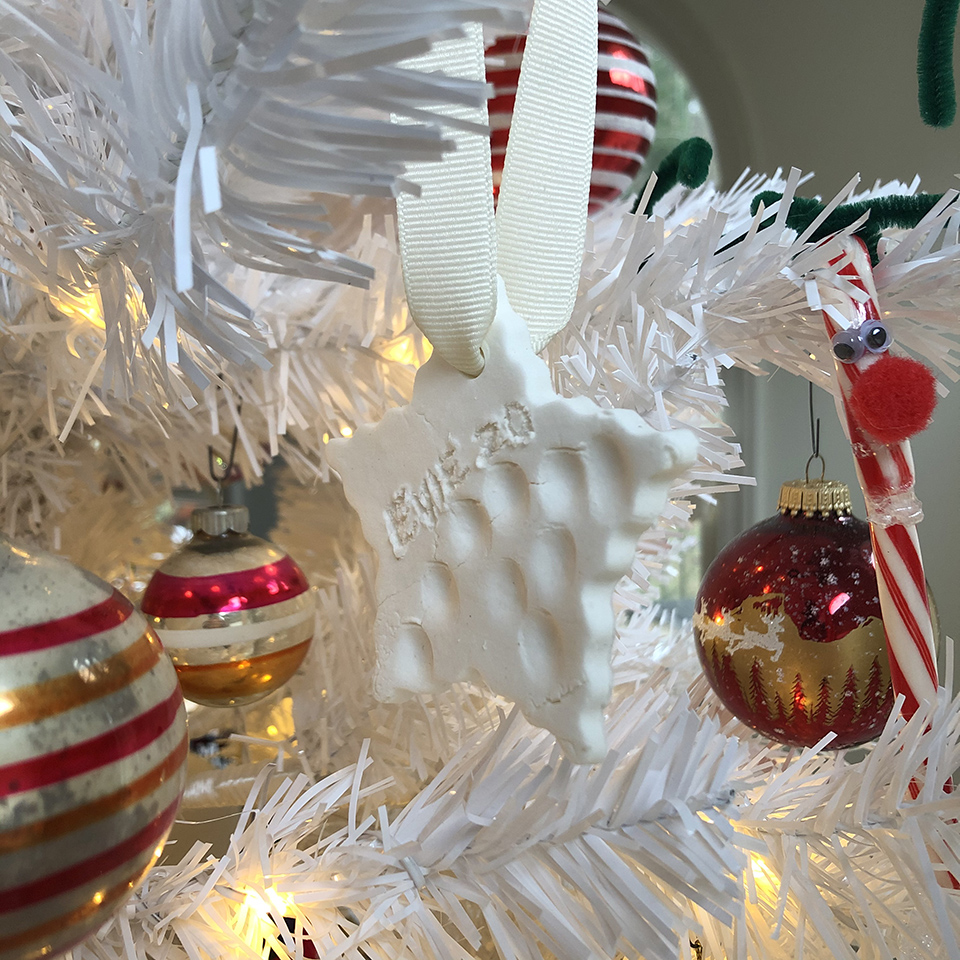 Design Your Own Wooded Beaded Star Decorations
Babbs shows us step-by-step how to design your own simple wooden-beaded Christmas star decorations for your holiday decor. She also tells us about the Christmas Star, aka the Bethlehem Star. Click here to read this festive tutorial.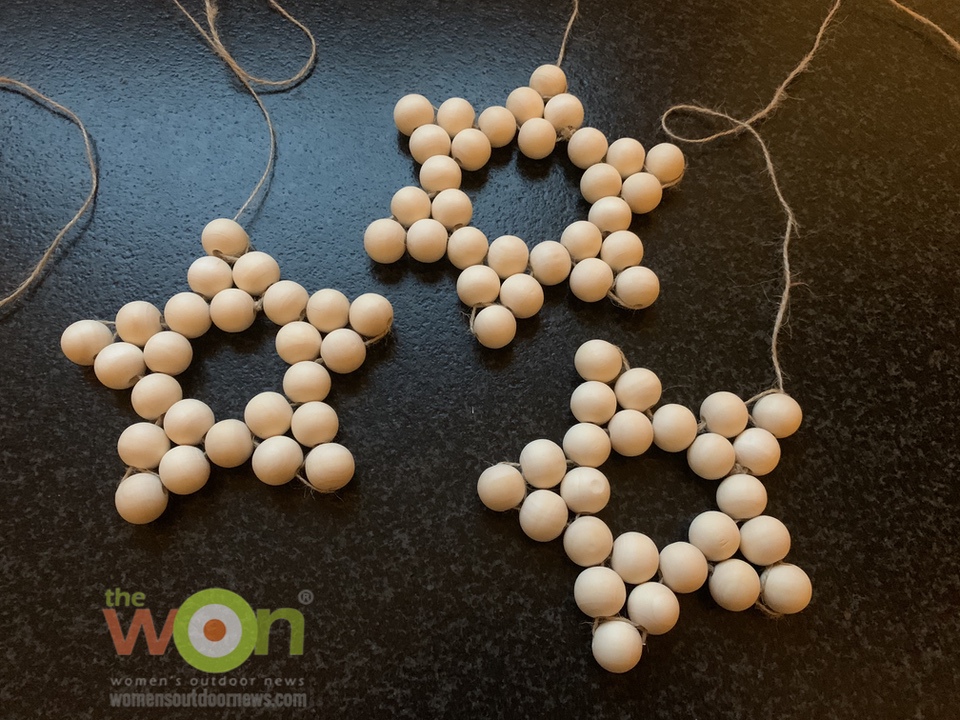 Christmas Decorating Tips & Decor
Just for fun, here are a few Christmas decorating tips and decor ideas for those with a love for the outdoors.
6 Decorating Tips for a Sporting Christmas
From celebrating the life of your dog to decorating your taxidermied mounts, Rita Schimpff tells you how to bring the wild inside this holiday season.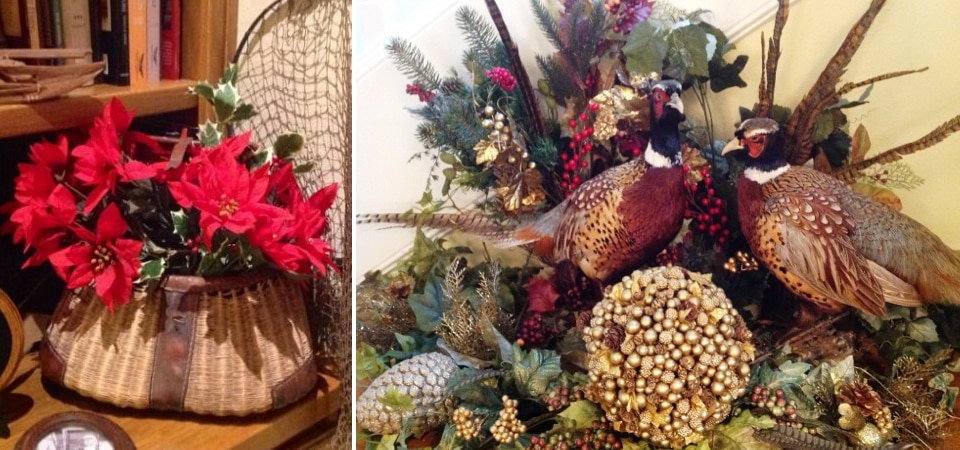 Shotgun Shell Wreath
We liked the shotgun shell lighted wreath so much over at Girls Guide to Guns that we decided to make a knock-off — with greenery and extra lights, a mini-schnauzer and a fine bottle of Chardonnay thrown into the mix. This wreath still proudly adorns the front porch every Christmas season. Click here to read the DIY tutorial.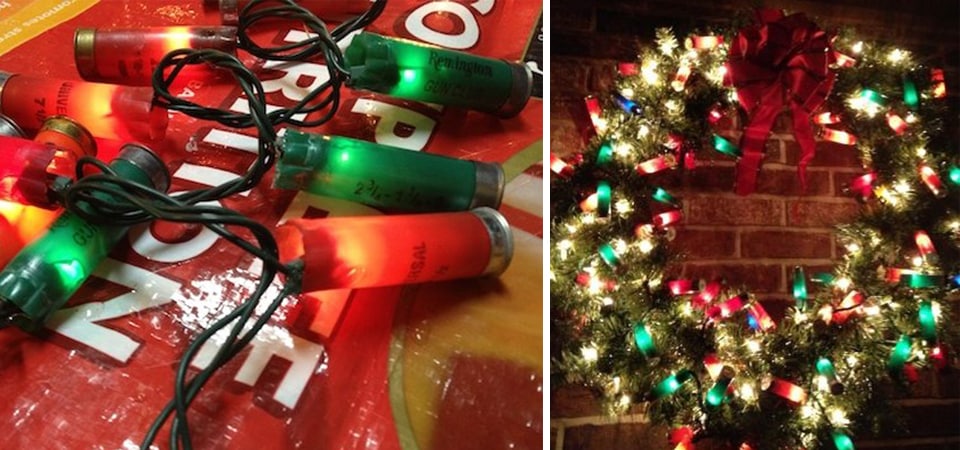 Eat, Papa, EAT!
To quote one of our favorite Christmas movies, "Rudolph, the Red-Nosed Reindeer," be sure to indulge in a few of our favorite eats over the holiday season.
Venison Cabbage Rolls
The star of this dish is the venison! It is paired with other local ingredients, to create this fresh take on the classic cabbage roll. Cooked in an Instant Pot, this alternative to the traditionally baked version is a great recipe to warm you up after being outside on a chilly winter day.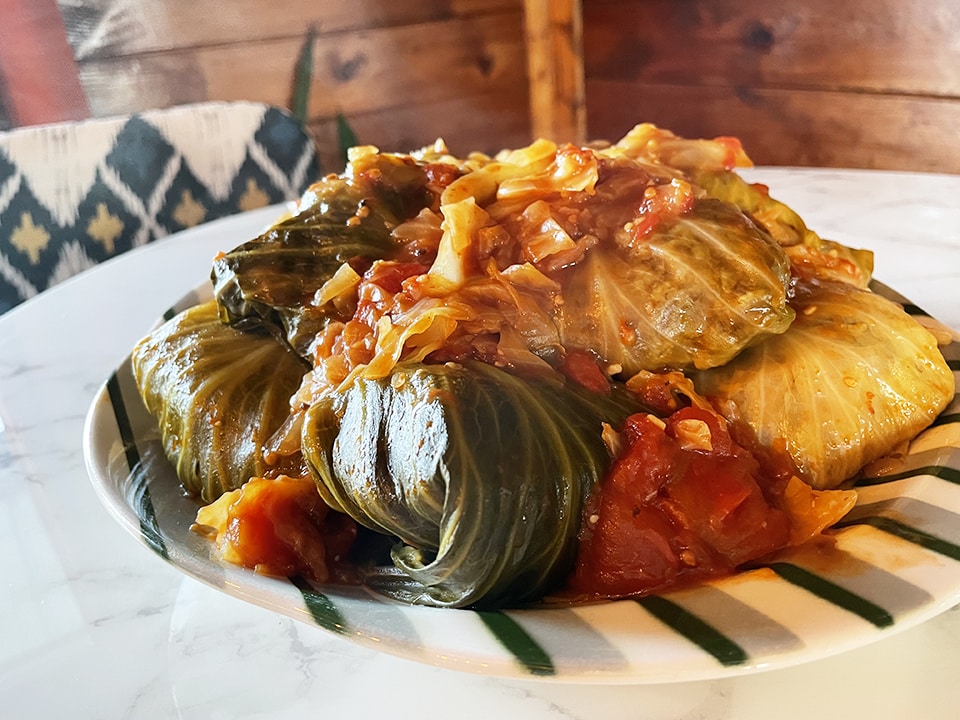 You're Sure Going to Love this Duck Recipe
Hollis Lumpkin serves up a mouth-watering dish using duck. Grab your Dutch oven and dig the fowl out of your deep freeze. You'll want to give this recipe a try!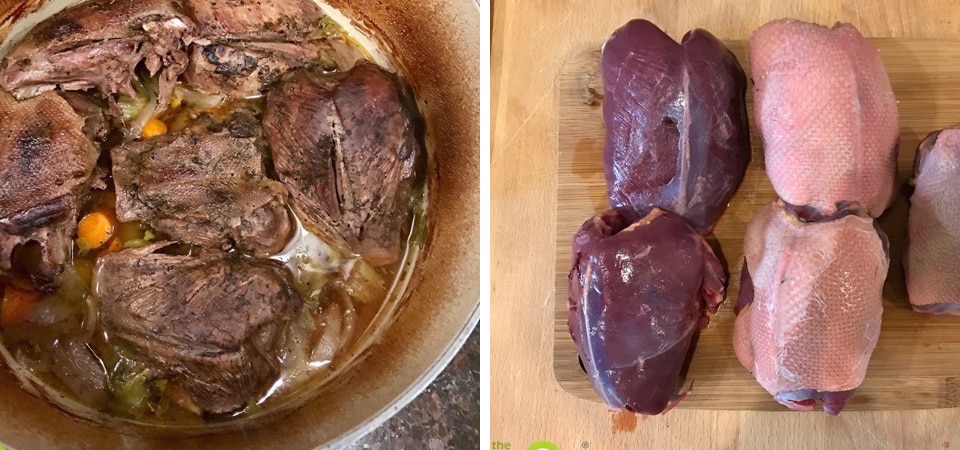 Pumpkin Pie Alternative
I know that it isn't Thanksgiving anymore, but this super satisfying dessert still is on my to-do list for this holiday season. It can be made ahead of time and frozen, ready to be defrosted a few hours before guests arrive. The creamy, chilled goodness of these pumpkin bars will get gobbled up in a snap, guaranteed.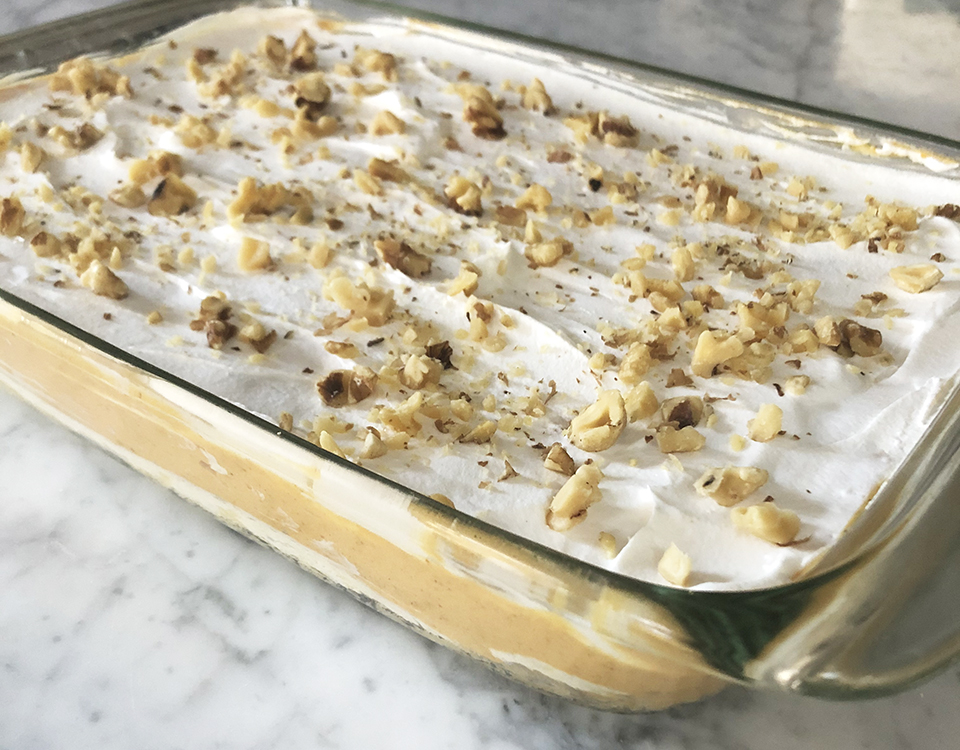 About Jackie Richardson

Jackie Baird Richardson is an interior designer, editor at The WON and avid junker. Watch for her design tips and occasional crafting ideas, bringing the outdoors indoors. View all posts by Jackie Richardson →