WON Summer Crafts
It's officially summer. The heat and sunshine are undeniable factors in every day life. Are you looking for a reason to soak up a little AC and take a break from sweating? Check out some of our super-fun summer crafts, straight from the archives.
Beaded Pipe Cleaner Indian Corn
Throw on a good movie and nimble up your digits – this craft is relaxing and the end product is fitting for summer. The quintessential food at any American barbeque or get-together is corn on the cob. This craft celebrates that with a colorful twist. Great for kids of all ages to create, our Beaded Pipe Cleaner Indian Corn is the perfect summer afternoon activity.
Upcycled Bike Wheel Wreath
Inspired by Pinterest, I took to the family dump and dug out an old, girl's bike (note the comma placement). After removing the wheel, cleaning it up and spray painting it, I decorated and created a sunny wreath for my front door. This craft can be tailored to many different styles (here is the version I made for fall with the second wheel), and is an inexpensive activity. Check out our Upcycled Bike Wheel Wreath, the summer edition.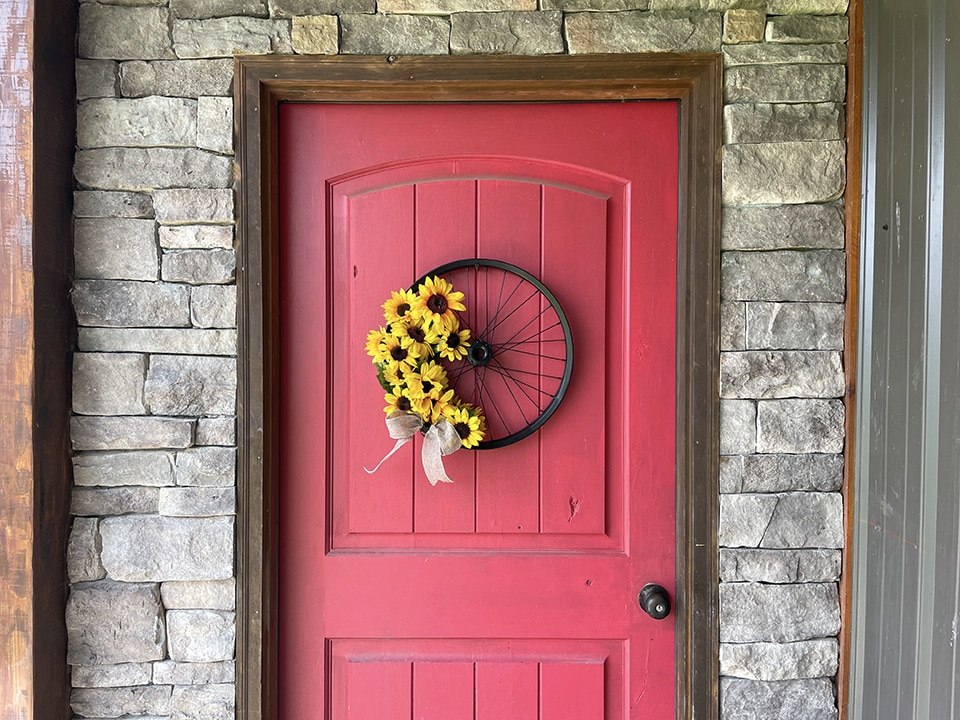 Fancy Painted Face Pots with Friends
Michelle Cerino gets in on the crafty fun with this post. She recommends this activity for a gals' night. Each pot can be tailored to your specific style, and is an easy personalized gift idea. We love the bandana and sunglasses that Michelle added to her planter – so sassy! Grab your sense of humor, your closest gal pals and a some adult beverages and try your hand at our Fancy Painted Face Pots with Friends.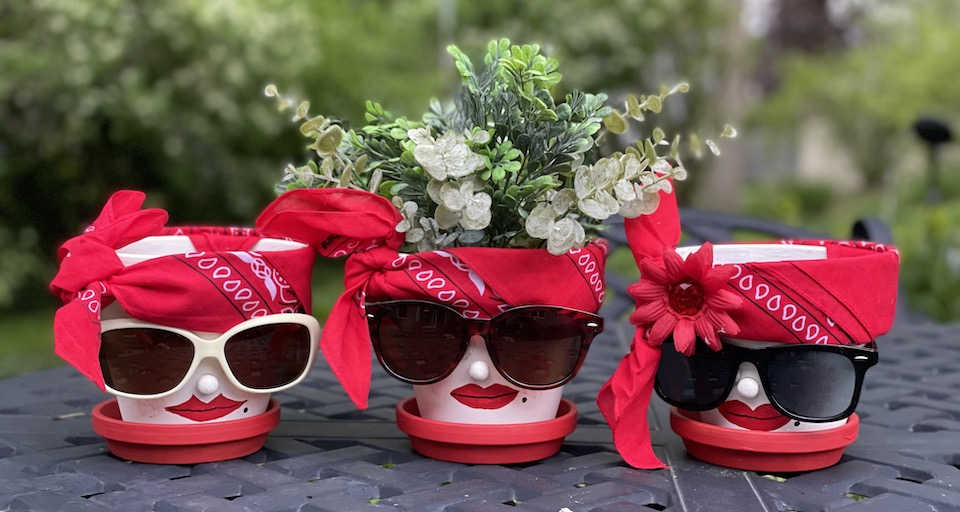 DIY Pounded Flowers Craft
Now is the time that flowers are in full bloom. Take advantage of those beautiful gifts from Nature and create lasting keepsakes with our DIY Pounded Flowers Craft. Babbs has made these with her grands; this activity is perfect for people of all ages. The littles will enjoy being allowed to make noise and smash things, we suspect! This craft is versatile – the flowers can be pounded onto a variety of substrates (think blank cards, craft paper, book marks, etc.).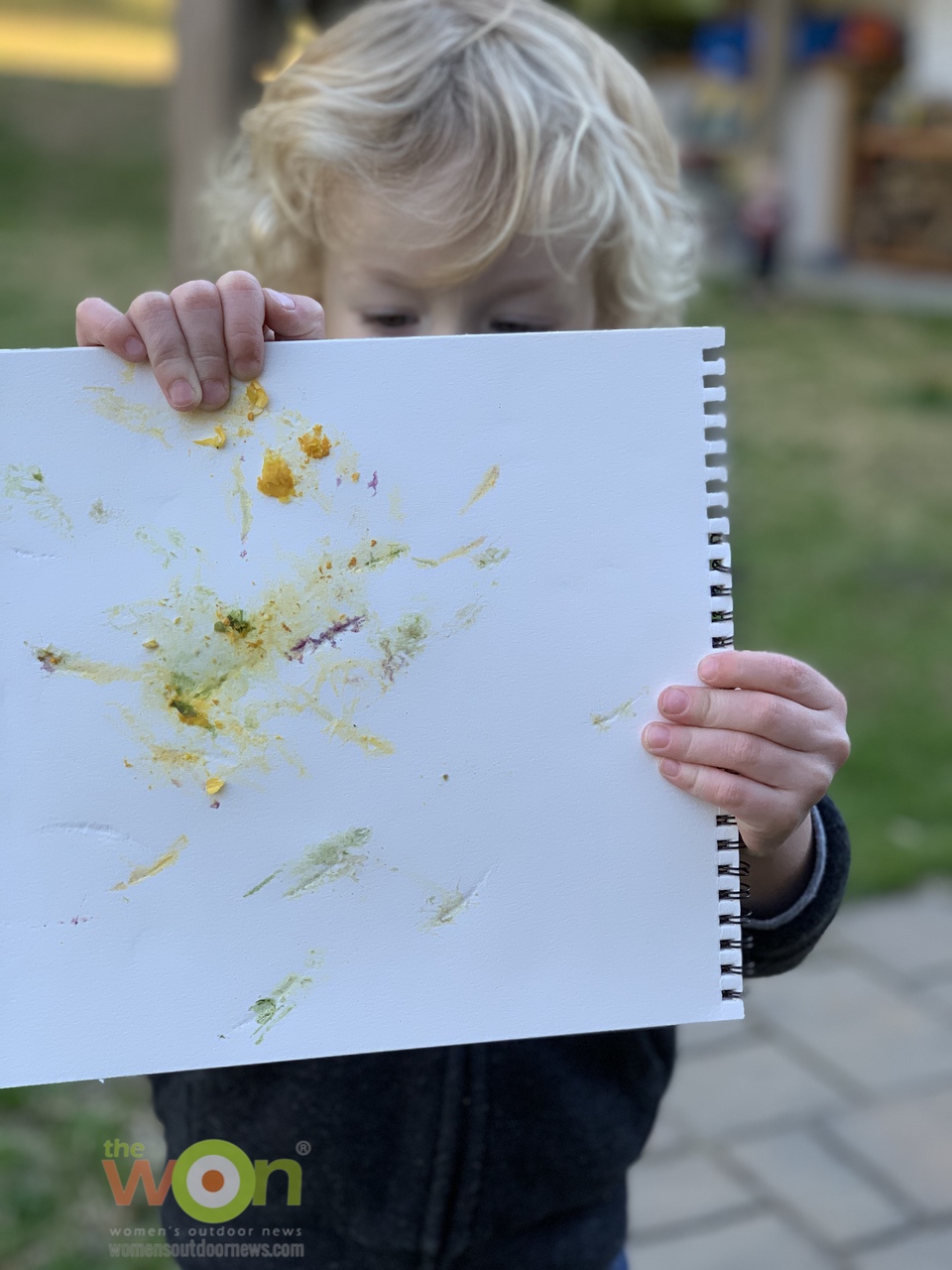 Weekly WON Craft: DIY Succulent Project
This next craft blends a few things we love most: plants and vintage or "found" items. Create a way cool, unique and funky succulent planter with just a few items. That beautiful tea cup of yours, stuck in the back of the cupboard collecting dust? We have a use for it! Hop over to our DIY Succulent Project for inspiration, than head out to your local flea market or favorite thrift shop and scour the shelves. With a little prep work, this project can easily be executed in the cool air of your kitchen or mud room. And how's this for longevity – this exact same planter is still alive and thriving in the corner of Babbs' kitchen.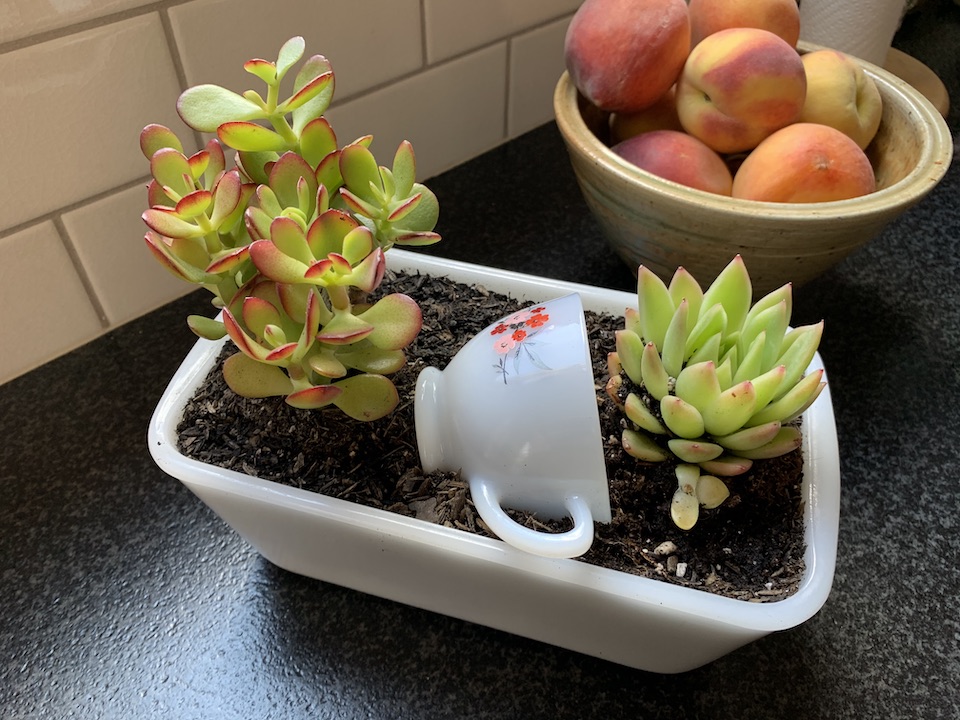 More Summer Activities
Want more indoor activities to help pass the time and beat the heat this summer? Be sure to check out our archives for crafts / DIY / cooking / books we've read. And keep checking back – we add new content every week!
About Jackie Richardson

Jackie Baird Richardson is an interior designer, editor at The WON and avid junker. Watch for her design tips and occasional crafting ideas, bringing the outdoors indoors. View all posts by Jackie Richardson →