A Year in Review: SilencerCo's Suppressors in Real Life
It's been another really interesting year of featuring SilencerCo products in our real life stories. We have been fortunate to work with one of the best manufacturers of silencers in the world, SilencerCo, and as a result, we have been on the range and in the field with some amazing suppressors. Here's the run-down of where we've been and what we've been shooting this past year.

Sponsored by SilencerCO
Harvester EVO
This is the second generation of this line of hunting suppressors. Firearms instructor and new hunter Avery Skipalis took the new SilencerCo Harvester EVO out to the range for this post. For a new hunter, she's got the right idea by writing, "Let's be honest; if a suppressor isn't lightweight, you probably won't use it, especially if you have a long hike to your stand or are smaller in stature. Weight can add up, though, even if you don't have a long haul. Pulling your kit up into an elevated stand will help you appreciate any weight saving you can get. The good news is that since it weighs a little more than 11 ounces, the Harvester EVO won't break your back. When paired with a lightweight rifle, this can make the perfect backcountry setup. Another byproduct of being lightweight is it helps keep your rifle balanced. Throwing a heavy suppressor on the end of a hunting rifle can mess with a firearm's balance and feel. Depending on your setup and shooting position that imbalance can lead to accuracy issues."
You might say I'm a seasoned (another word for "old") hunter, and I've had this Harvester EVO out with me when I'm on the ranch here in the Ozarks of southwest Missouri many times. If you know anything about me and varmint management, you'll know that I like to eradicate armadillos from our property.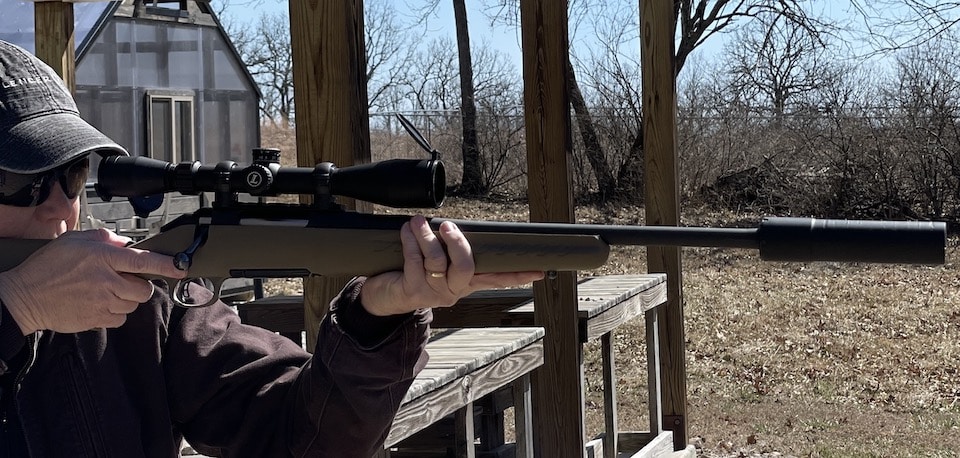 I find the Harvester EVO works really well attached to my Ruger American in 300 BLKOUT. In this post, I compared the older Harvester to the new one – the main difference being the materials used for construction: "This one, the EVO, is made from Cobalt-, Inconel and 17-4SS, whereas the older model was created with aluminum and stainless steel."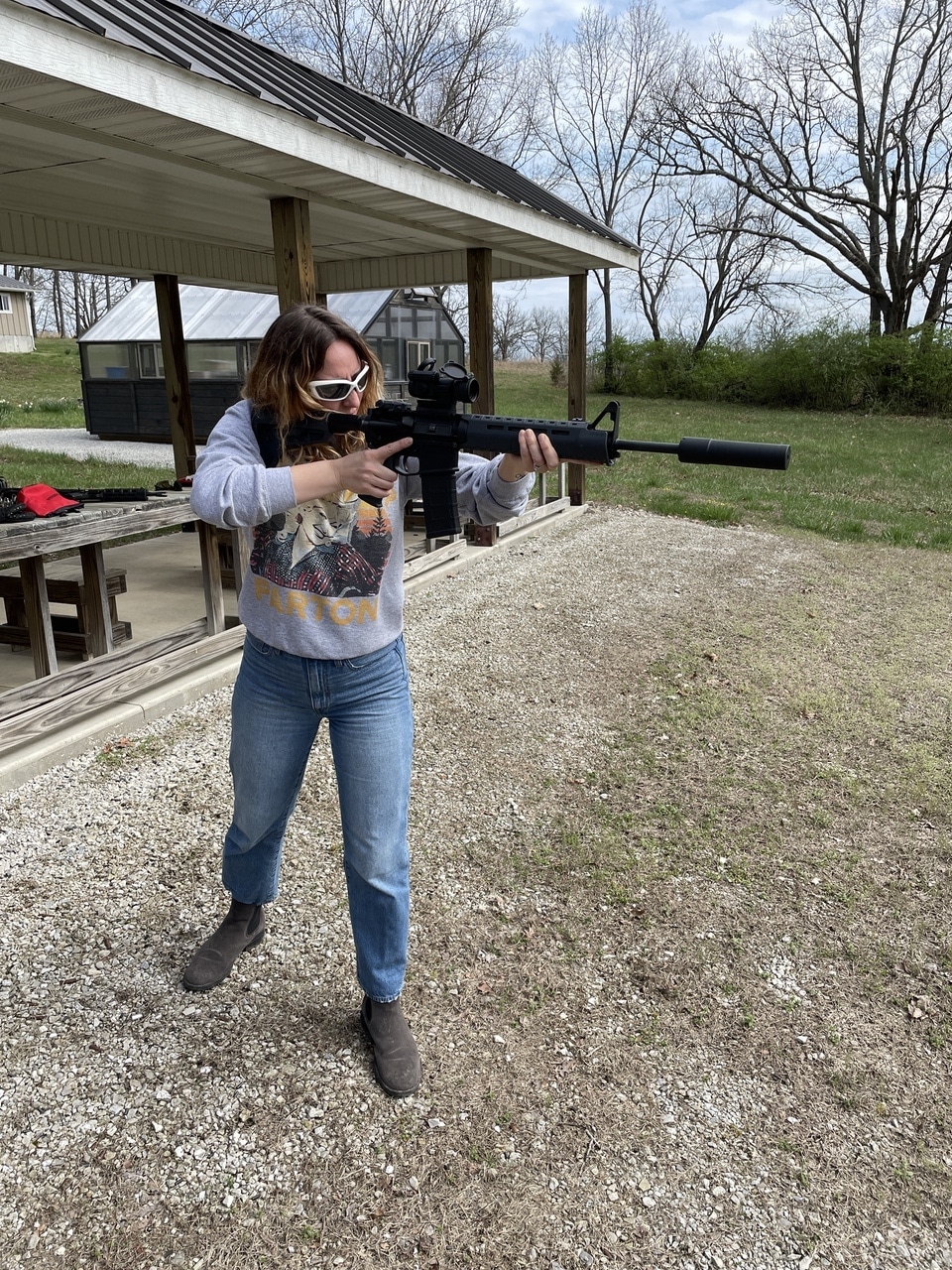 In fact, I liked this model so much that when my daughter-in-law came for a visit, and expressed an interest in shooting AR-15s, I attached it to one of ours, and she learned the "Up, Look and Press Drill," which hones the skills of switching off the safety, acquiring the target quickly and going back into the safe mode. For a new shooter, the combination of this repetitive drill to improve fundamental skills, combined with the light weight of this suppressor on a AR, allowed her to have instant success at hitting the targets.
More on Hunting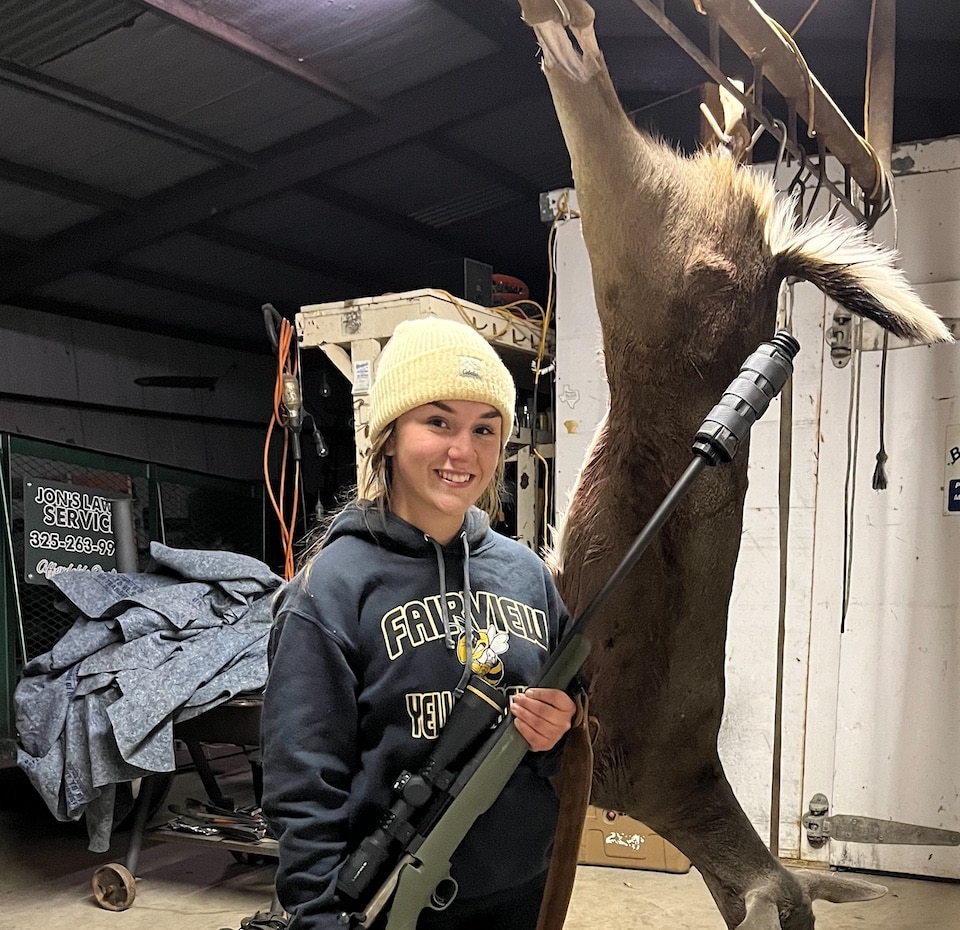 Touching back on the hunting topic, SilencerCo ambassador, teen Kylie McCrea has been out and hunting this fall with her favorite combination of a SilencerCo Omega 300 on a 6.5 Creedmoor. You can follow Kylie on Instagram.
Back on the Range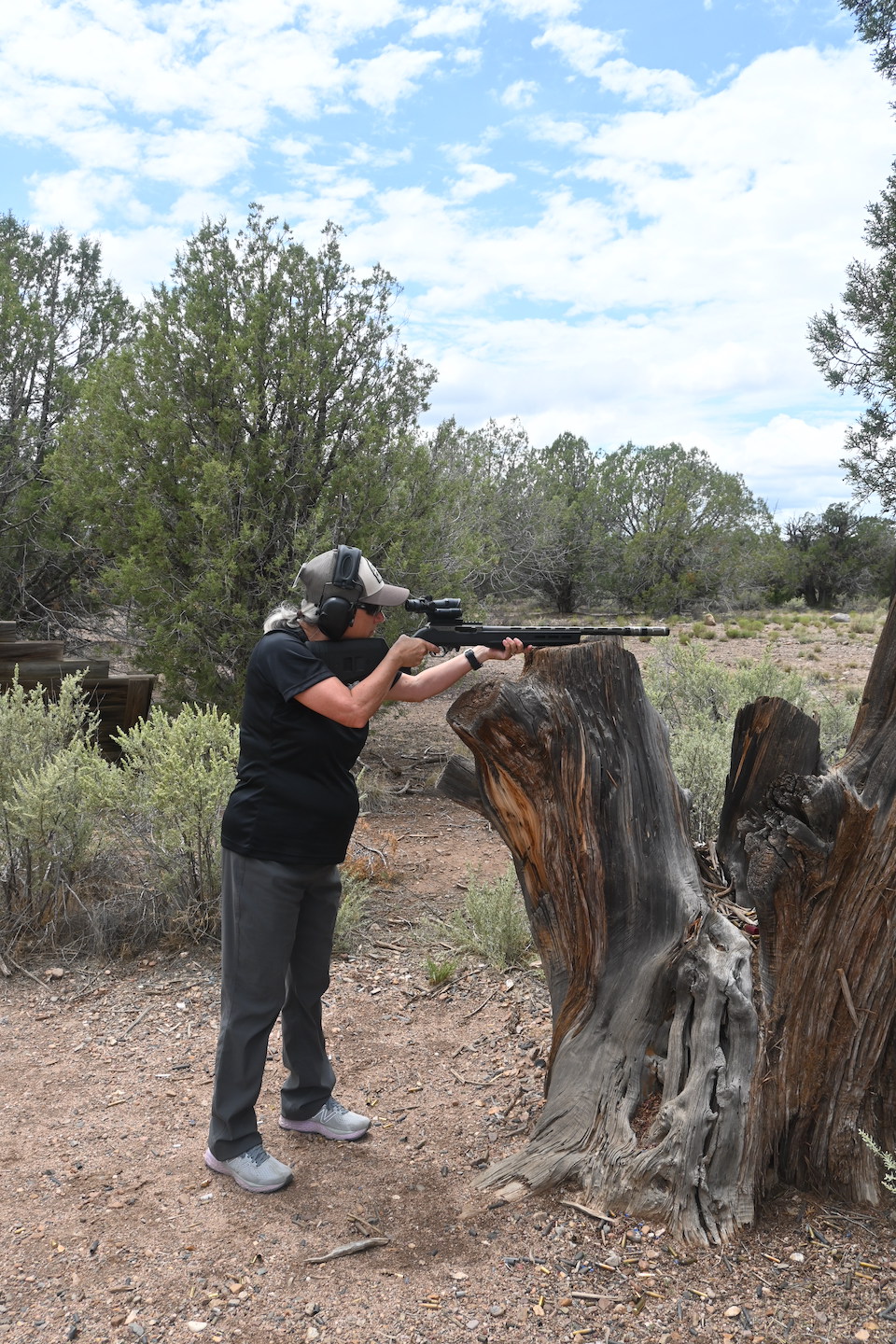 Again and again, we extol the virtues of shooting suppressed to lessen the effects of noise and recoil. Nancy Keaton, our writer who attended the SilencerCo media event at Gunsite last August, witnessed and frankly, marveled at just how much adding a silencer to the muzzle can change things. In a follow-on post, she admitted she was a newcomer to silencers, but using them allowed her to shoot a .45 caliber – something that had always intimidated her before now because of her small hands. She writes, "It didn't have the heavy recoil that I anticipated and the Osprey 2.0 made the experience even better as it muffled the loud noise I expected. I was surprised at how much I enjoyed shooting the gun."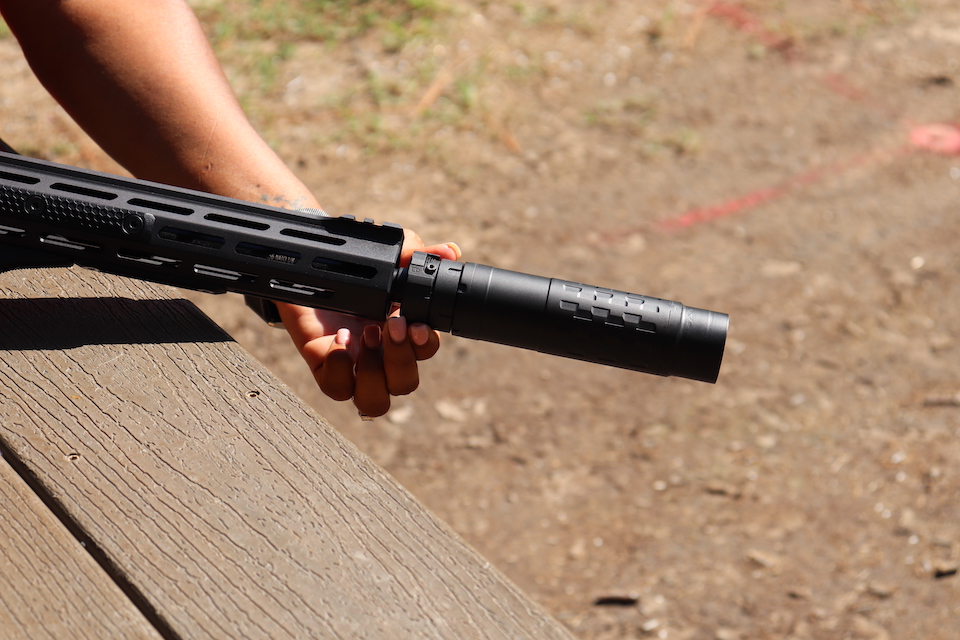 Avery took the new SilencerCo Hybrid 46M to put it through the paces in September. She particularly liked the aspect of this modular silencer being compatible with a "broad spectrum of calibers – from 5.56mm to 338LM." She further elaborates, "I see this suppressor catching the attention of a first-time suppressor buyer with a collection of firearms that includes large bore rifles and .45 caliber pistols. Being able to swap length configurations and end caps truly makes this suppressor a jack-of-all-trades."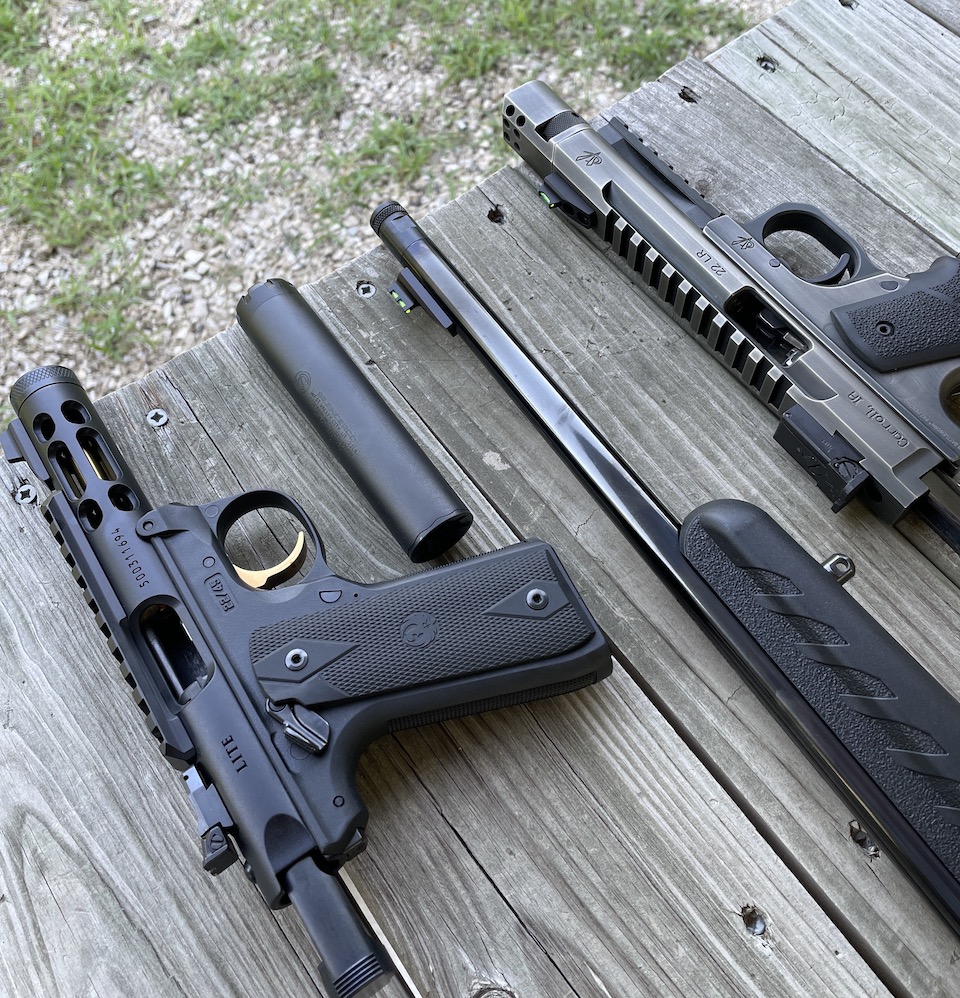 I took the Sparrow 22 out to the range and attached it to three different guns to check the point of impact (POI). I shot a Ruger Mark IV, a Volquartsen Scorpion and a Ruger American Rimfire Compact Rifle suppressed and unsuppressed at the small bore competition-distance of 50 feet from a benchrest. I used the iron sights that came mounted on each gun to shoot the groups. It's important to know the difference between your point of aim (POA) and point of impact, and the photos at this post will show you why!
The Big Question: Which One to Buy?
SilencerCo offers an impressive line of silencers, and sometimes, it's difficult to know just where to start. This is where someone's experience (mine) might be beneficial. In this post, "Which SilencerCo Silencer Suits Your Needs?" I explain the differences among the Sparrow 22, the Harvester EVO and the Saker ASR. Any of these would enhance your shooting.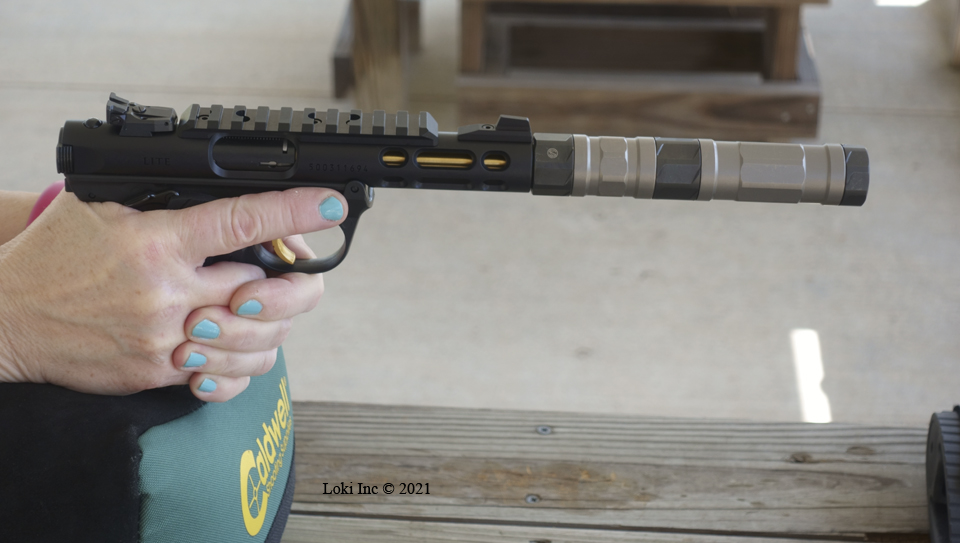 I also compared three more popular silencers in the lineup: the Switchback 22, the Omega 300 and the Omega 36M.
Avery Skipalis really likes this silencer for her gun training courses on the range in Florida. Find out why here. In case you missed her fine video regarding using this helpful aide for instruction, you may view it below.
The Omega 300 is my suppressor of choice on our truck gun. It cuts down the recoil and definitely the noise, especially since the end of the barrel is closer to my face when shooting this gun.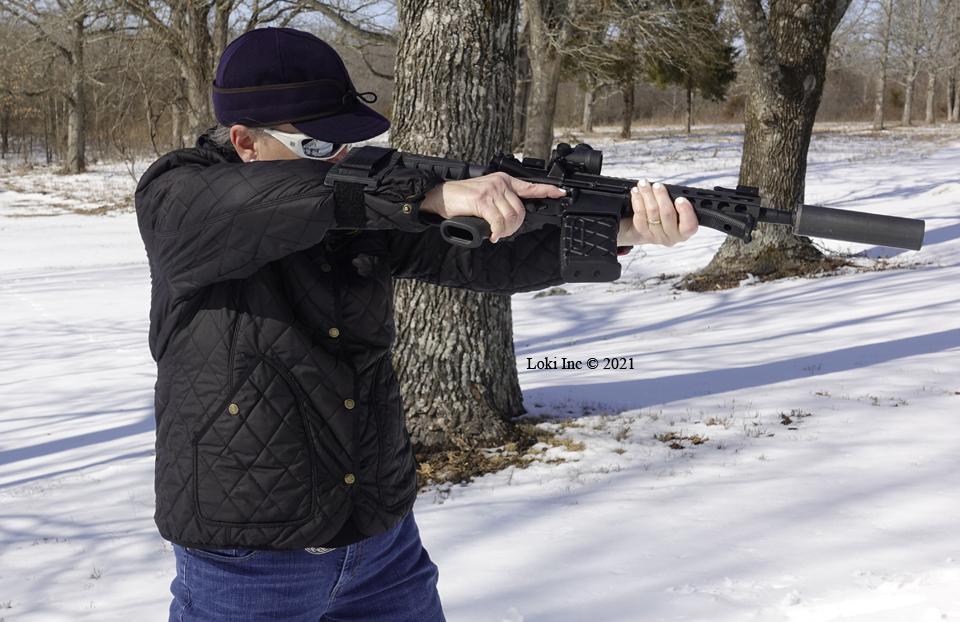 The Omega 36M is another modular silencer, with two options. According to Brooklee Grant in this review, "I use my SilencerCo Omega 36M in the short configuration, primarily on my AR-pistol. The great thing about the 36M is its versatility; I can shoot it on almost all of the guns I own, since it can be used on anything from .22 Hornet up to .338 Lapua. There are suppressors made for specific applications, as well as those which are versatile and can be used for a variety of different applications. You get to choose what suits you best for how you plan to use it."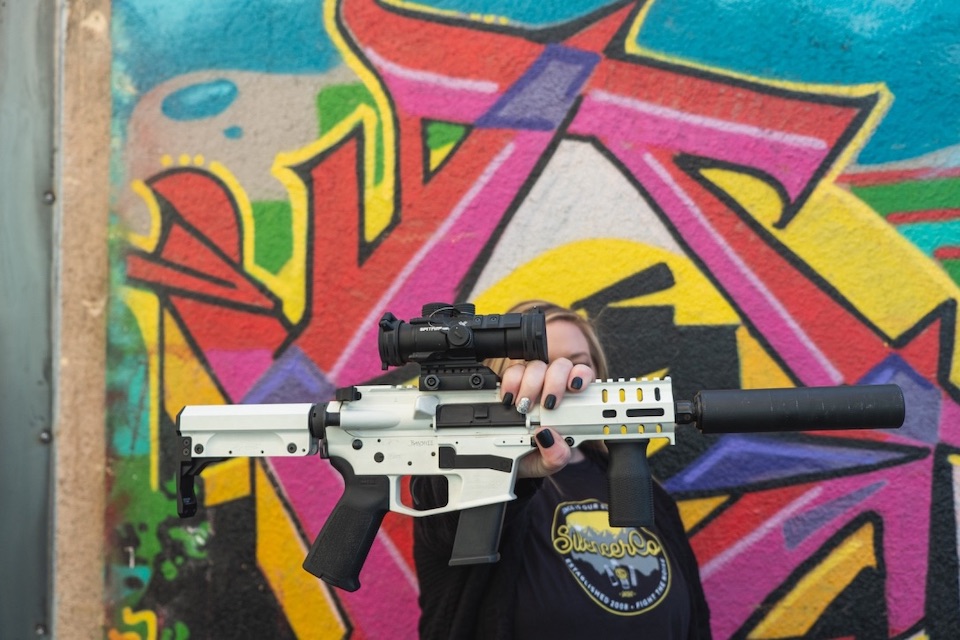 Bonus: More than Just Silencers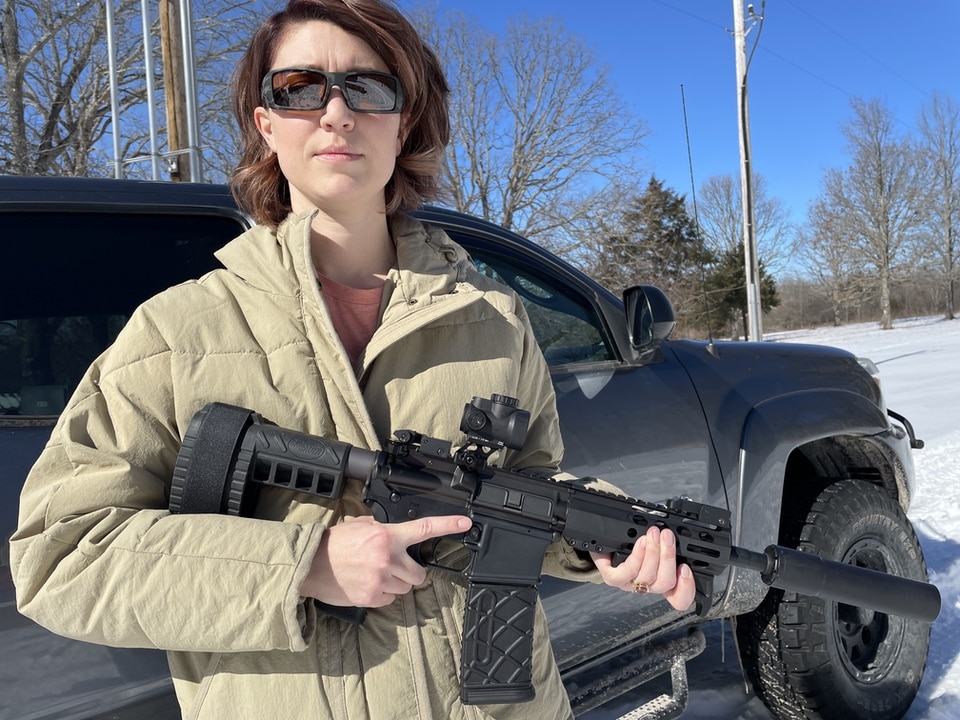 Last year, SilencerCo released a cool add-on product, the Gas-Defeating Charging Handle. (GDCH). I was at a gun writers' event on a range in Alabama last spring, and heard other writers exclaiming over what a great product this one is, and of course, I already had firsthand knowledge of this fact. I tested it on four AR configurations: one rifle in 5.56 x 45 and one in .300 AAC Blackout, and one pistol lower with two pistol uppers to swap out, in 5.56 and 300 AAC Blackout calibers. The little gizmo did a great job of keeping gas and debris out of the faces of the right handed shooters. Lefties might have a problem, still because the ejection ports are on the right side. But, at least, the charging handle area isn't responsible for excess gas. MSRP is $114.
Learn more about the great lineup of silencers from SilencerCo.
About Barbara Baird

Publisher/Editor Barbara Baird is a freelance writer in hunting, shooting and outdoor markets. Her bylines are found at several top hunting and shooting publications. She also is a travel writer, and you can follow her at https://www.ozarkian.com. View all posts by Barbara Baird →